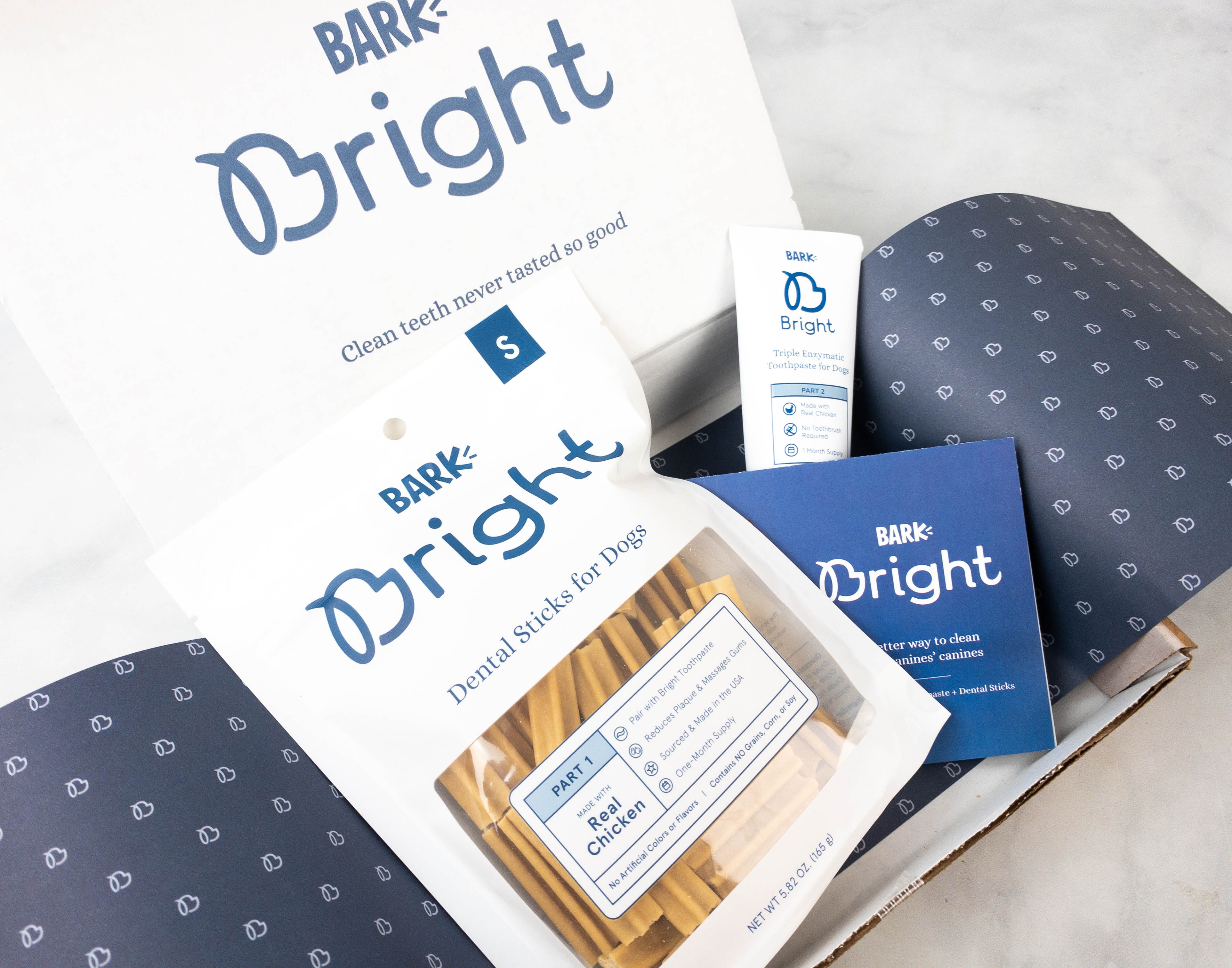 The New Year is all about making resolutions, whether it's concerning health, career, or other aspects of life. For pet parents, this is also a great time to give our beloved furbabies a makeover. One of the easiest ways to start is to ensure their oral health is well taken care of – yes, a dog breath makeover!
Bad breath in dogs is usually caused by bacteria build-up on the teeth. Also known as plaque, it produces odors that can make a dog's breath stinky and their smooches nasty.  Of course, poor oral hygiene in dogs has far more effects than stinky breath. Over time, it may lead to more serious oral diseases. That's why it's important to keep our pets' oral health in check, even with small steps such as brushing their teeth daily.
This is where Bark Bright comes into play! It's a dog dental care subscription from the same company as the fan-favorite dog subscription Bark Box. Bright's dental care products promise to keep your dog's mouth clean and their breath fresher with the first toothpaste and dental chew combo.
Bark Bright can be an add-on to your BarkBox subscription or your Super Chewer subscription – but a BarkBox plan is no longer required! It's $30 per month, regardless of your dog's size. Each box contains a month's worth of dental care supply for your dog which includes 1 tube of toothpaste plus 30 dental chews (that's just $1 per day!).
DEAL: Get a FREE extra month when you sign up for a 6 or 12-month subscription! USE THIS LINK to get the deal.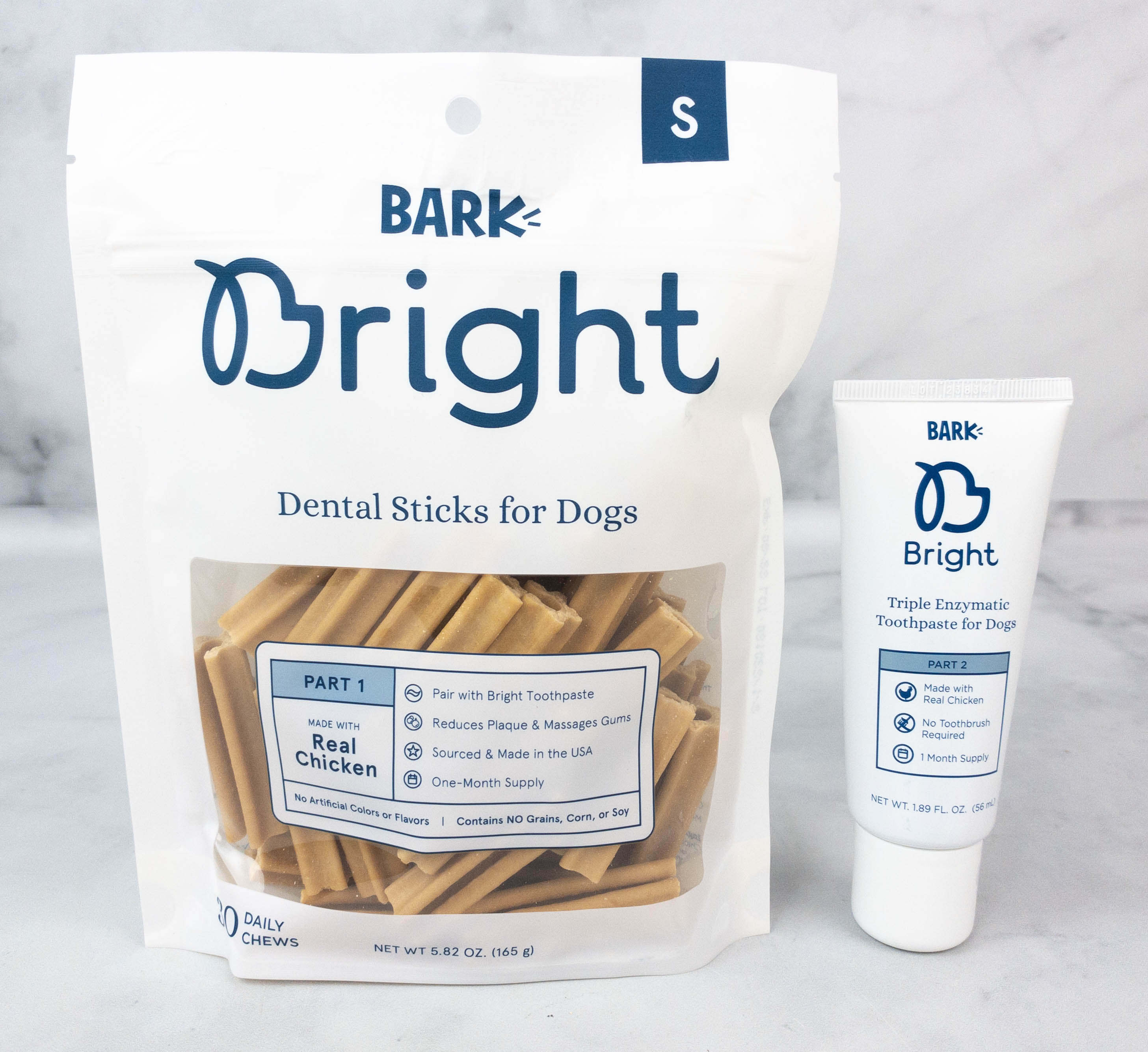 Just like humans, dogs need regular dental care to help prevent the build-up of plaque and prevent gingivitis and gum diseases. Daily toothbrushing may help, but not all dogs like their teeth being brushed. If your dog hates toothbrushes, you can try dog dental treats instead!
Bark Bright's dental chews are made with real chicken, so dogs wouldn't even think they're meant for cleaning the mouth. Each chew has a groove that is specially designed to hold their triple enzyme toothpaste and keep it mess-free. No worries about the toothpaste spilling all over the rug and causing a mess! The chews are available in 3 sizes: small (for dogs weighing 3-20 lbs), medium (for dogs weighing 20-50 lbs), and large (for dogs weighing 50+ lbs).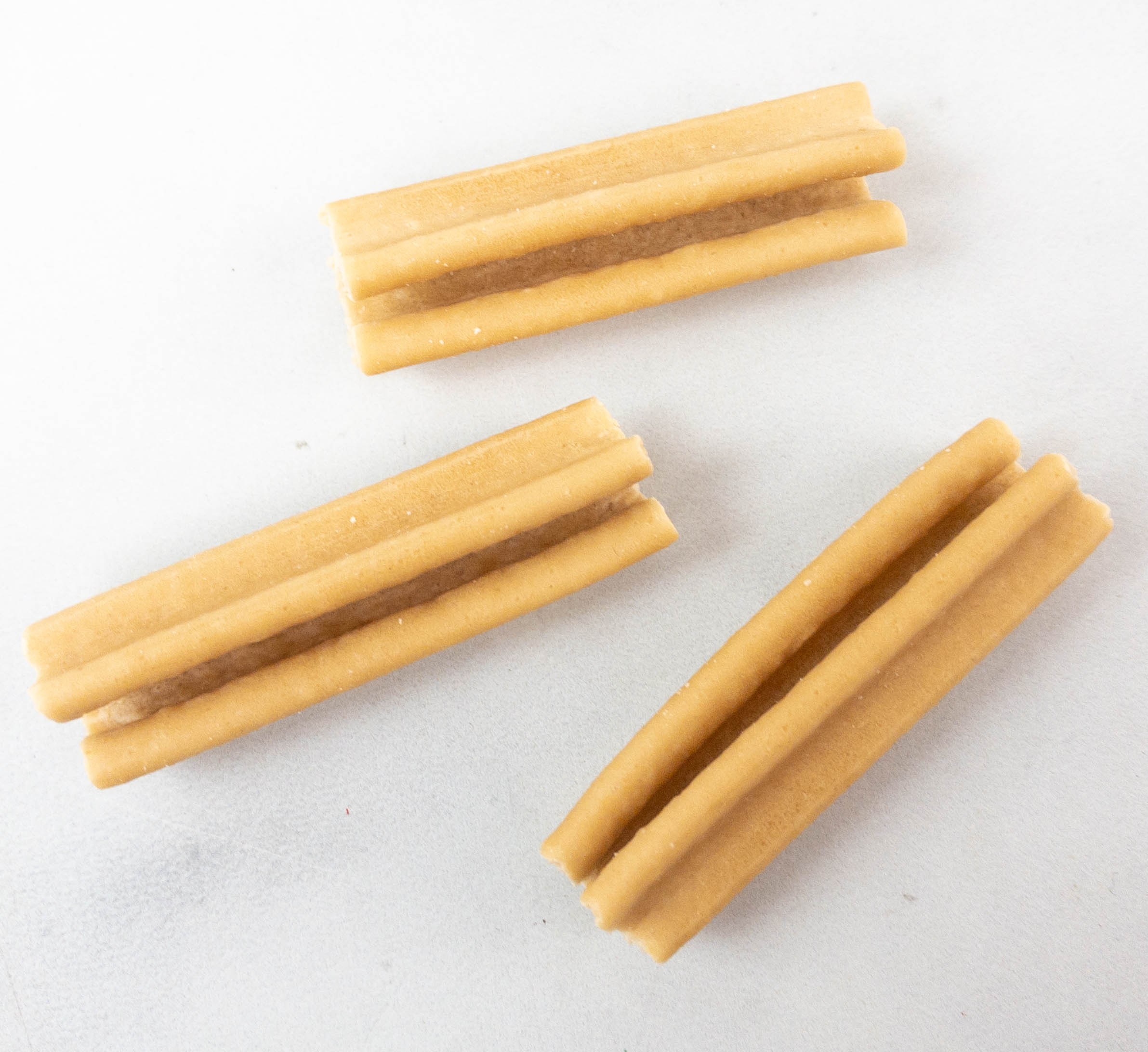 Aside from keeping a dog's breath fresh, another benefit of regular oral care for dogs is clean teeth and gums. In the long run, it can save your pup trouble and also reduce the risk of expensive procedures such as tooth extractions!
However, it should be noted that not all kinds of toothpaste are ideal for dogs. Human toothpaste may contain ingredients that are toxic to dogs, so it's recommended to use toothpaste formulated especially for canines, like Bark Bright's triple enzyme toothpaste. Their enzymatic dental gel is made in the USA, using American ingredients as well as an ingredient from Finland. It contains three enzymes: Amyloglucosidase, Glucose Oxidase, and Lactoperoxidase, which work together in breaking down debris that causes bad breath in dogs.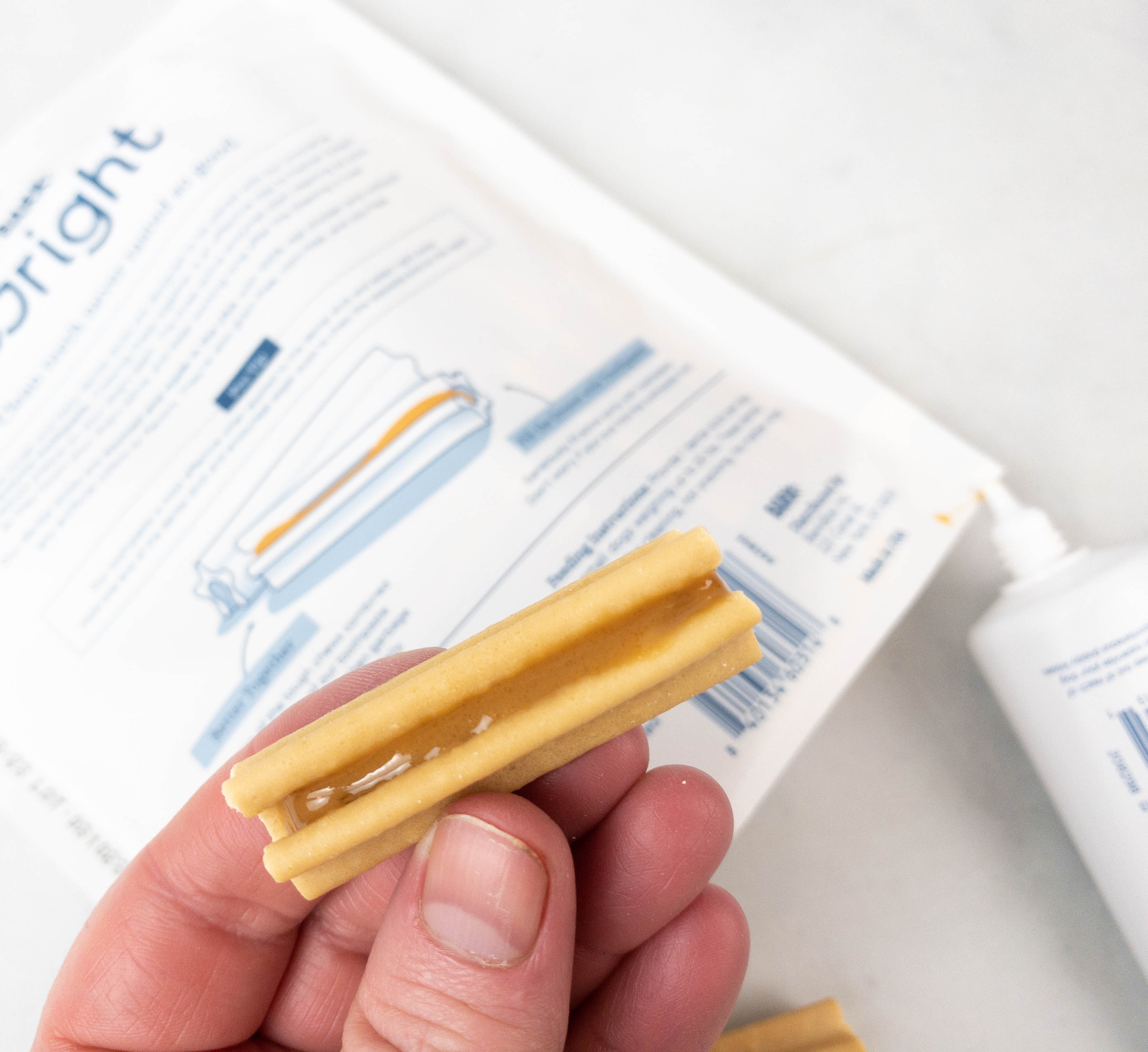 There are many things to consider when choosing dental care products for dogs. If convenience and ease of use is your priority, Bark Bright fits the bill. Their toothpaste and chew stick combo eliminates the need for a toothbrush and saves you so much time plus it's less stressful for your dogs.
To use, squeeze the toothpaste along the entire chew groove before giving it to your dog. The dental stick helps scrub off debris from a dog's teeth while the enzymes break it down. With continued use, you can finally enjoy your dog's kisses minus their stinky breath!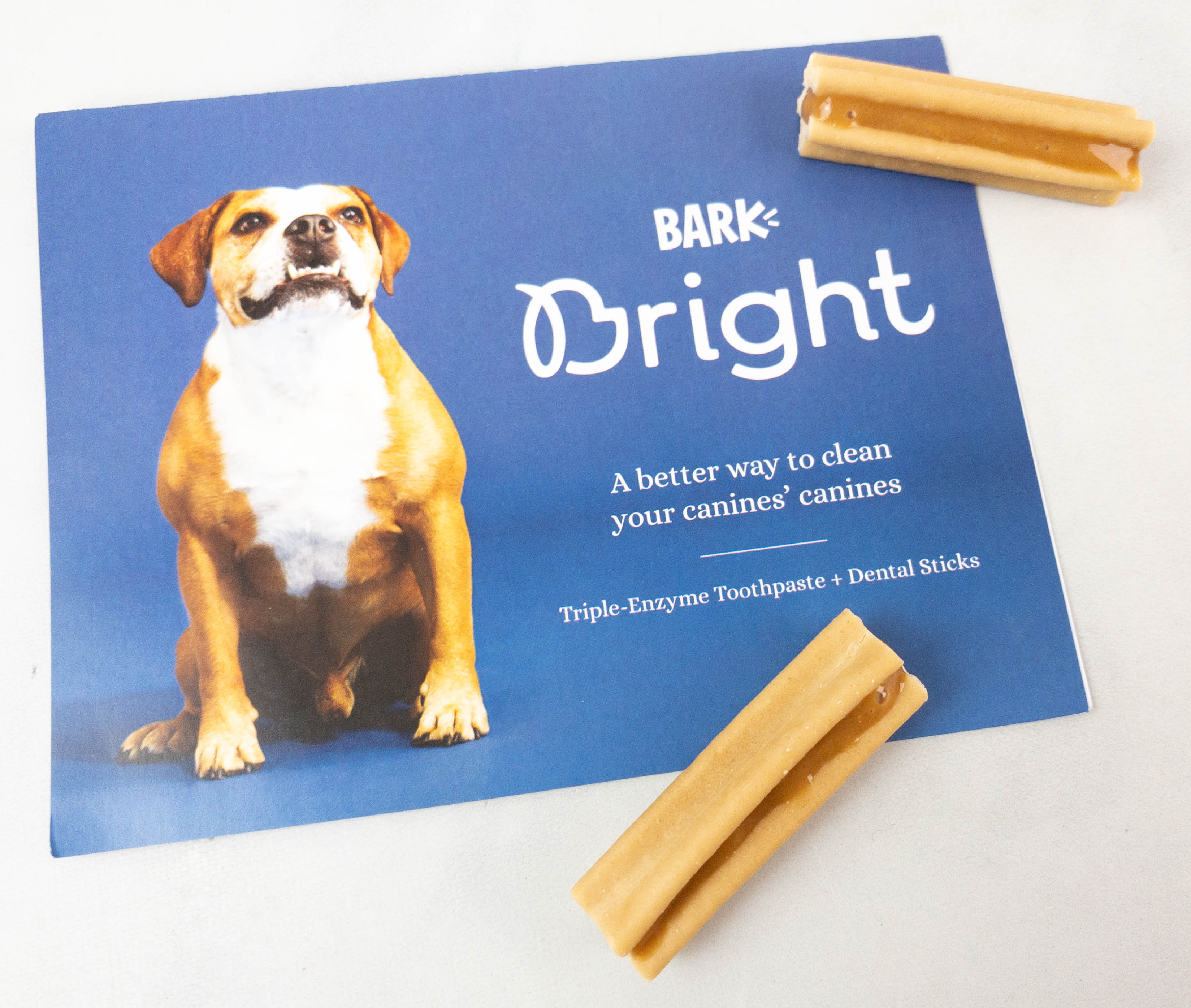 Bark Bright promises to freshen your dog's breath in 1-2 weeks, as long as you consistently give your dog the recommended serving, which is 1 chew per day! For cleaner teeth, they say it takes at least 3-4 weeks. Note that Bright dental products will not reverse tooth decay, as they don't contain fluoride or other compounds to remineralize teeth. In case your pet has tooth decay, it's better to consult a vet!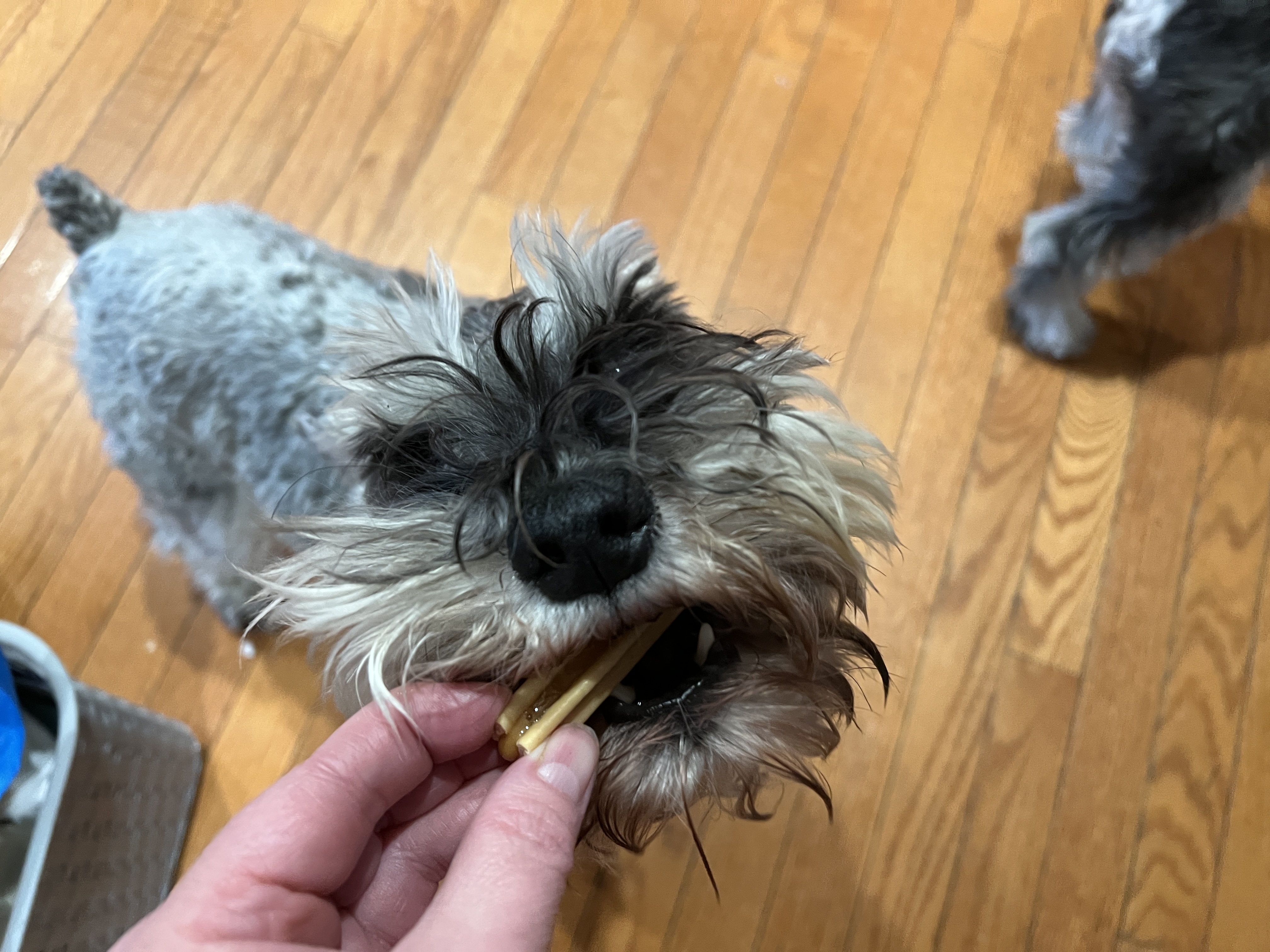 Do dogs like Bark Bright? The answer is a resounding yes, and it was really difficult to get a pic of my pups with their dental chews. Stinky Breath Dean loves them, which is a good thing, because his face often smells like garbage. We are smelling some improvements, so we consider our Bark Bright dog-breath makeover plan a win. Buffy has fairly good breath but we're building healthy habits with our younger dog (including getting her to sit for her Bark Bright, this was really hard, she was super excited). She gave me "the look" when I tried to take a picture of her with her precious dental chew!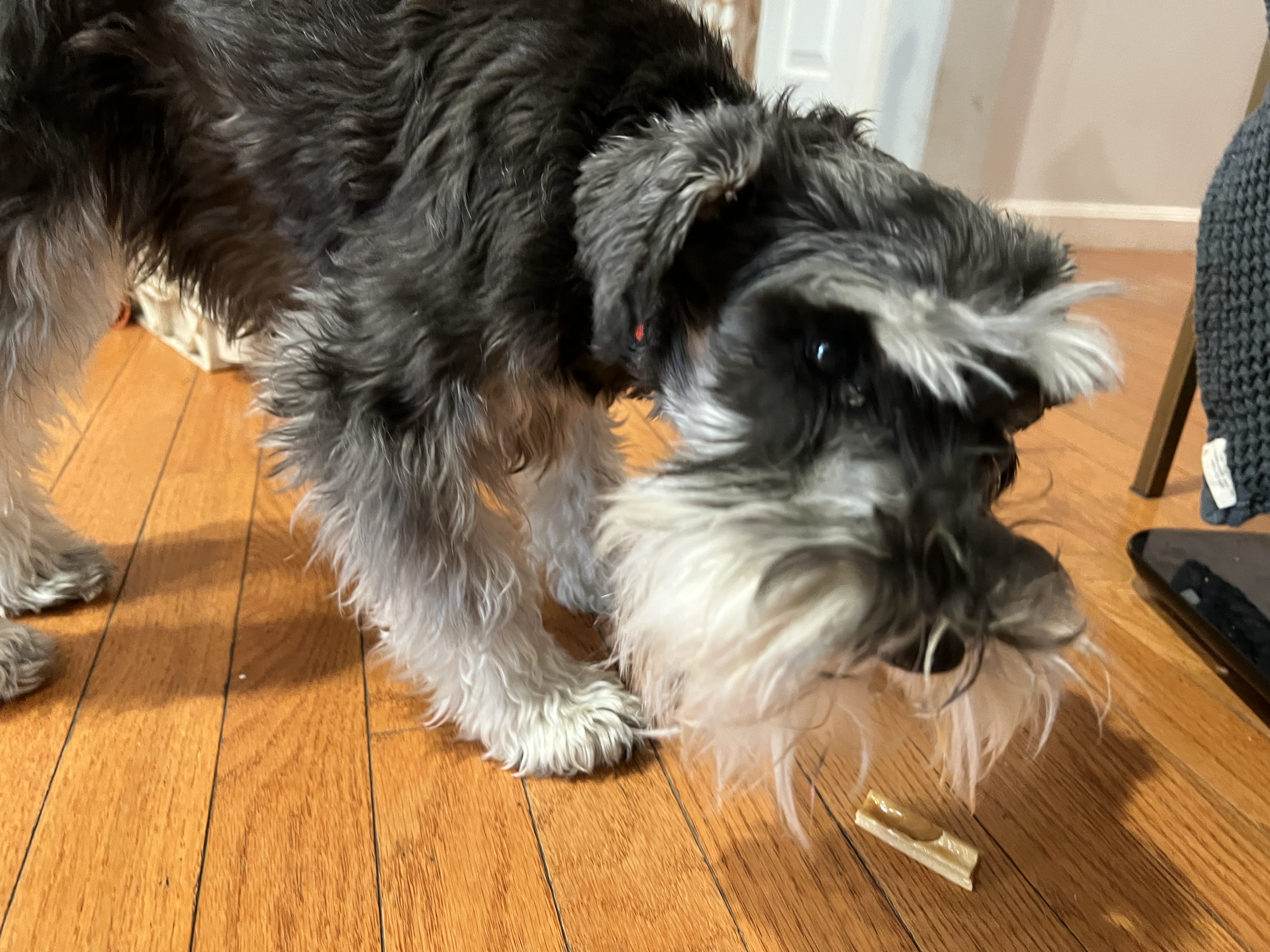 Taking care of a dog's dental health can be a lot of work, but not when you have the proper dental products made especially for canines. The Bark Bright toothpaste and dental chews make a great alternative to toothbrushes for dogs because they are easier to use. They are also better than regular chews because of the enzymes they contain. Plus, they're sent on a schedule every month, so pet parents won't have to worry about running out of dental care items for their pups!
Bark Bright Dental is a monthly dog dental subscription box that delivers unique and specially formulated toothpaste and dental chews straight to your doorstep.
What do you think of Bark Bright? Are you giving your pup a dog breath makeover this year?