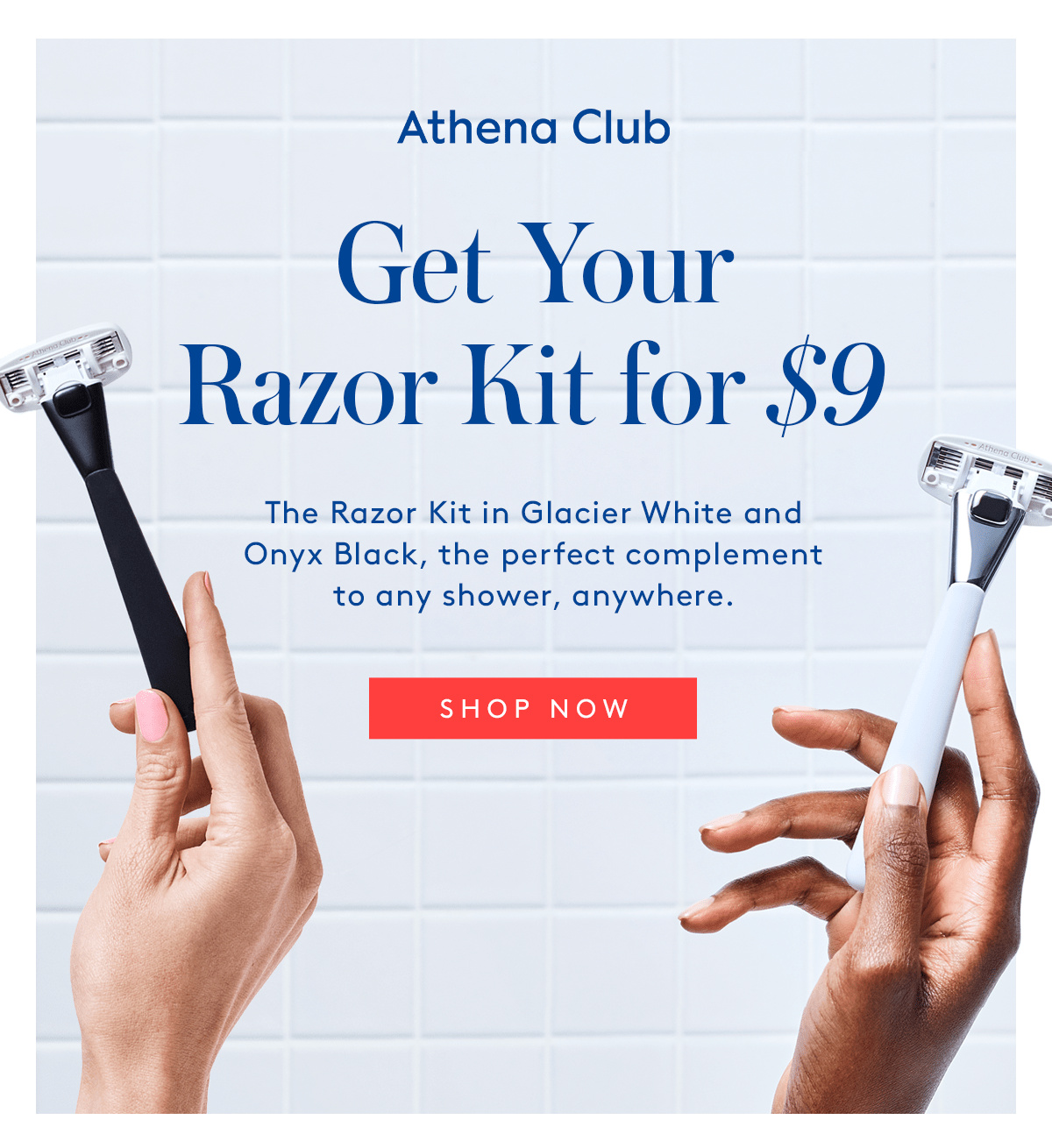 Athena Club has a great deal to get you started with their bestselling shaving kit – the Razor Kit! You'll receive the Starter Kit on your first month, plus Blade Refills based on the frequency you set.
We've designed, tested, and retested our razor for how people actually shave. Which is often in a hurry, not in their showers, in hard to reach spots, in weird positions, and not just their legs. Meet the Razor Kit for the shavers among us––however, wherever, whyever you shave. Our innovative, curve-loving, body-knowing razor features five spaced-out blades and a moisturizing serum activated by water for the superest, smoothest, closest shave.
Get your razor kit subscription starting at $9 on your first delivery + FREE shipping! Use this link to shop, no coupon needed. Your subsequent charges will depend on the number of blades you need and the frequency you set.
Get the Athena razor kit for just $9 + FREE Shipping!
The Razor Kit includes: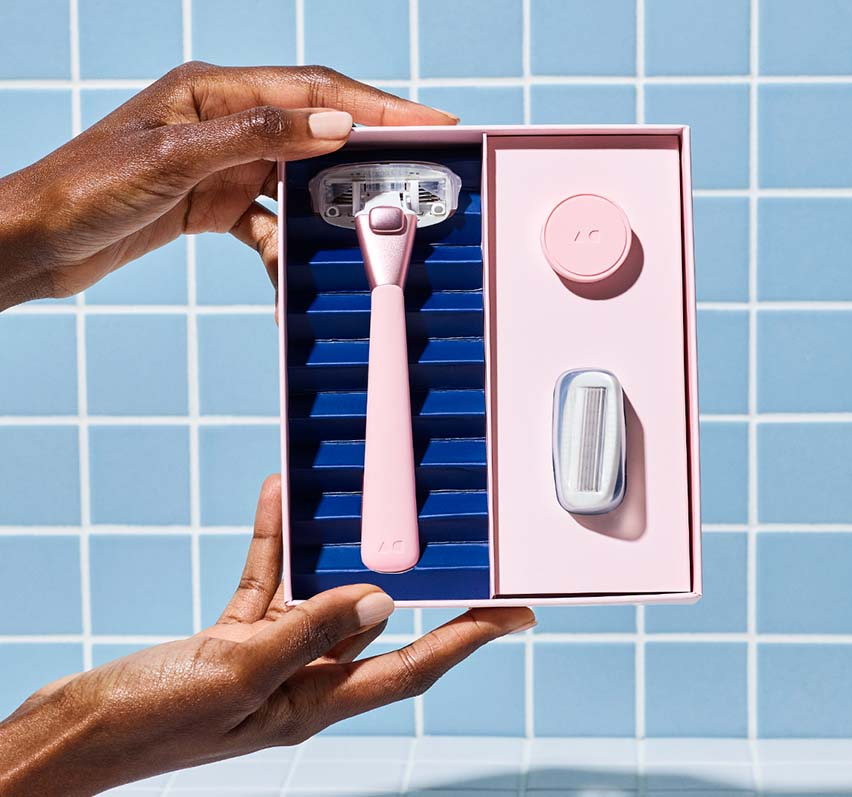 2 Five-Blade Cartridges
1 Ergonomic Razor Handle
1 Magnetic Hook for easy storage
Athena Club brings you: everything you need to treat your body right. Think feel-good, toxin-free essentials that are one of a kind. So you can take better care of you, every day. Athena Club offers fair-priced essentials subscriptions including period products, shaving items, vitamins/wellness, and other body and personal care goodies. Pick individual items or sets, tell Athena Club how often you want them delivered, and you're done!
Better everyday essentials made with clean ingredients and higher standards