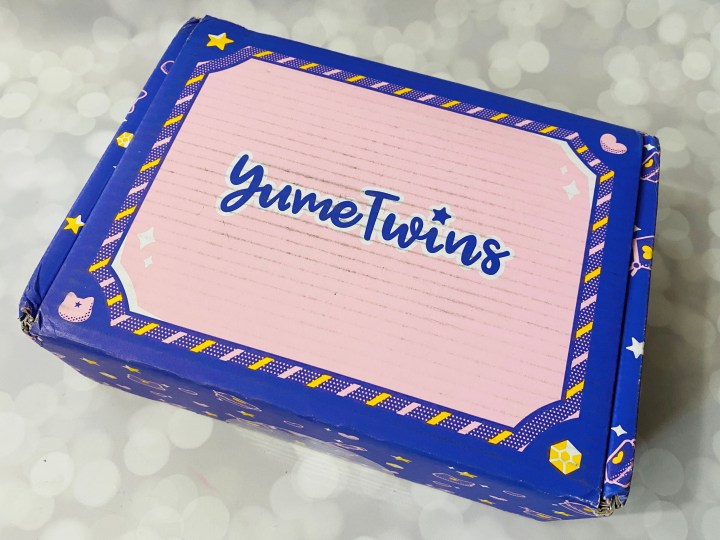 YumeTwins is a monthly Kawaii subscription brought to you by the same people behind TokyoTreat. Every month, you'll receive an assortment of super cute and adorable kawaii products from Japan which might include accessories, plushies, figures, keychains, stationeries, and other collectibles. All items are licensed merchandise from popular Japanese brands. The box is $35 per month. Shipping is $12.50 to the US, and is about the same for other countries. YumeTwins made the list of our 2021 readers' choice best pop culture subscription boxes!
Everything in my box!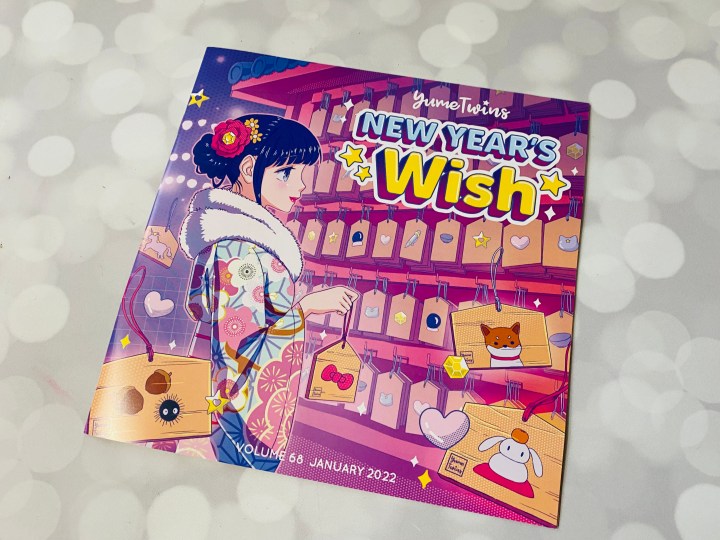 This month's theme is NEW YEAR'S WISH! 明けましておめでとう!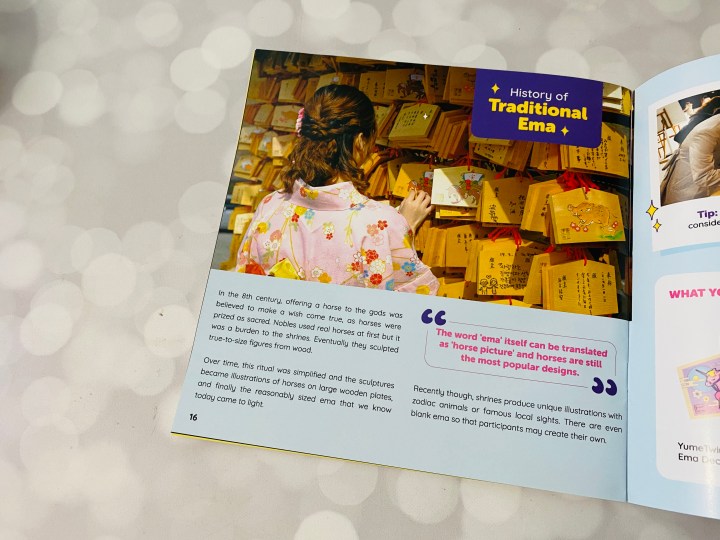 The information book has lots of cultural notes about New Years' (also known as お正月) traditions in Japan!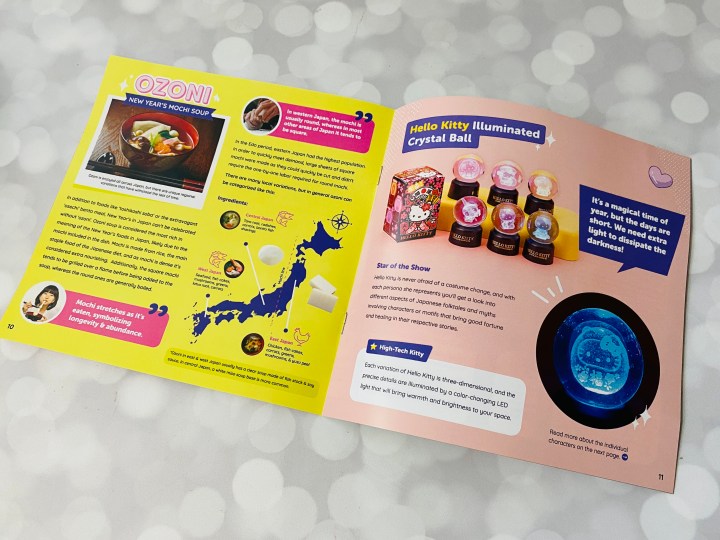 It also includes a rundown of everything in the box.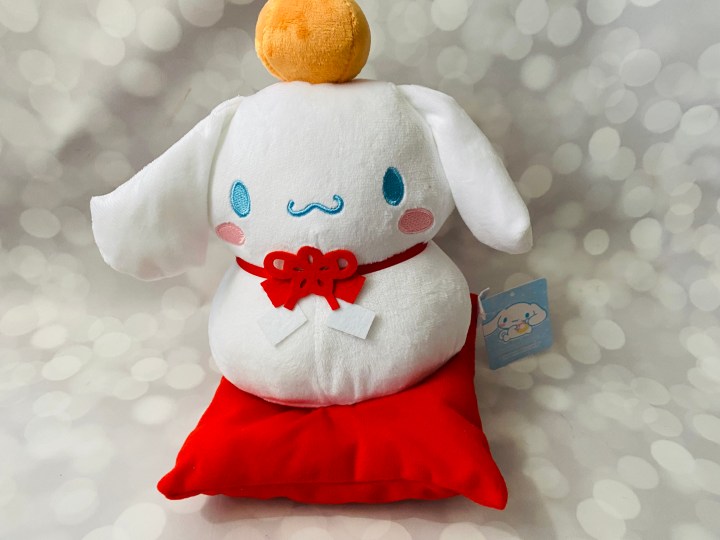 Cinnamoroll Kagami Mochi. Kagami Mochi is a special mochi treat for New Year. The orange on top represents prosperity. Cinnamoroll's squishy white shape resembles a cute mochi, doesn't it?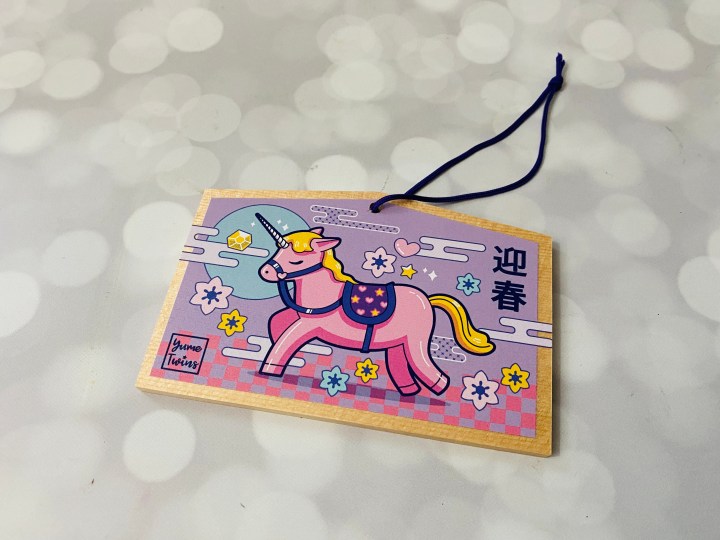 Unicorn Ema. 絵馬 is a New Years' tradition where you write your wish for the new year on the back. Ema are traditionally hung up at a shrine so that the gods can read the wishes. Since horse imagery is traditionally associated with ema (after all, the 絵馬 literally translates to "picture horse") Yume Twins has made a kawaii version with a unicorn!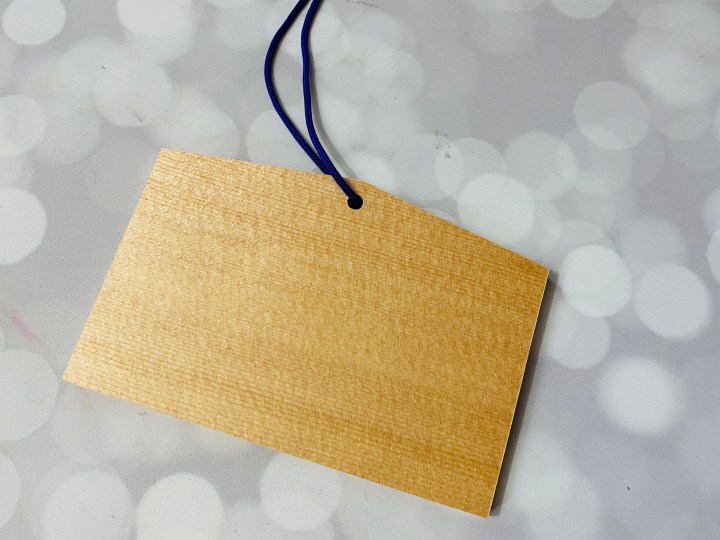 Write your wish on the back, but don't be greedy and ask for more than one!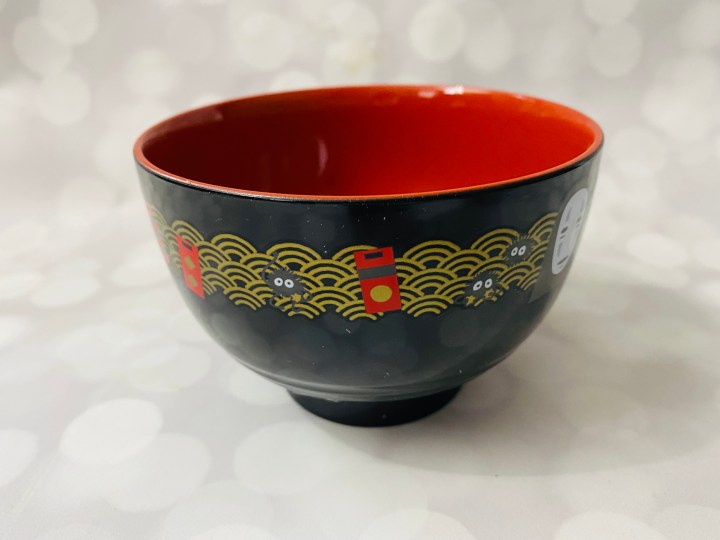 Spirited Away Bowl. Spirited Away (or 千と千尋の神隠し "Sen and Chihiro's Spiriting Away") is one of my top 5 Ghibli films so I was super happy to receive this cute bowl! It features a design of the Soot Sprites (真っ黒) and No-Face (顔無し) as well as traditional designs along the edge. I love it!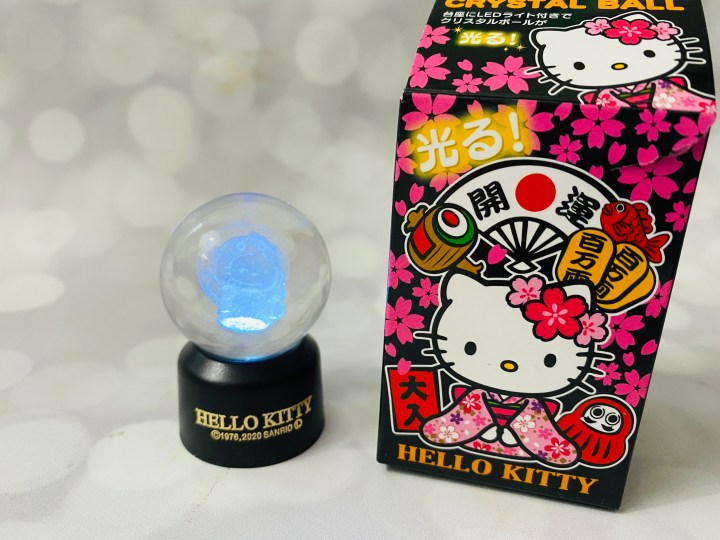 Hello Kitty Crystal Ball. Hello Kitty is in this month's Yume Twins box to wish you good fortune for the New Year! The blind box contains a random design, and I received the Tanuki design. It's a little bit hard to show the detail of the image inside, but Tanuki is a Japanese dog raccoon animal. In folklore, they are known to be clever and mischievous!
Magnet. Subscribers received one of several magnet designs. Mine says "I love 温泉" which means I love onsen (hot springs). The cute animals are enjoying a relaxing soak in an onsen, and I think the design is super cute!
New Year is a very special holiday in Japan and has many special traditions. Yume Twins did a great job using kawaii characters to teach us about some of them, and they put together a really cute box! I loved everything from the plushie to the magnet. There's even a cute bowl where I can enjoy ramen or soups. I'm also delighted to find a Hello Kitty item in the box. This kawaii subscription is ideal for anyone who likes collecting adorable stuff or pop culture merch!
What do you think of YumeTwins this month?