My December Vellabox is here, and this month we have some changes to show you! There are three boxes to choose from based on size. When you sign up for Vellabox, you need to choose which size candle you prefer and you can also pick the scent group you prefer. You can choose from The Lucerna Box ($18) which includes a 4 oz candle monthly, The Ignis Box ($28) with an 8 oz candle monthly, and The Vivere Box ($38) with an 16 oz candle monthly. Each level receives a bonus lifestyle gift and shipping is included to the US, and all have great discounts for longer length plans. I am reviewing The Vivere Box.
DEAL: Save 50% on your first box! Use coupon code HELLOSUB50.
Ilera Body Butter in Nostalgia (Buy a set of 4 sample sizes for $19.99) Subscribers receive a clean lifestyle product and this month it's a beauty item, a moisturizing body butter!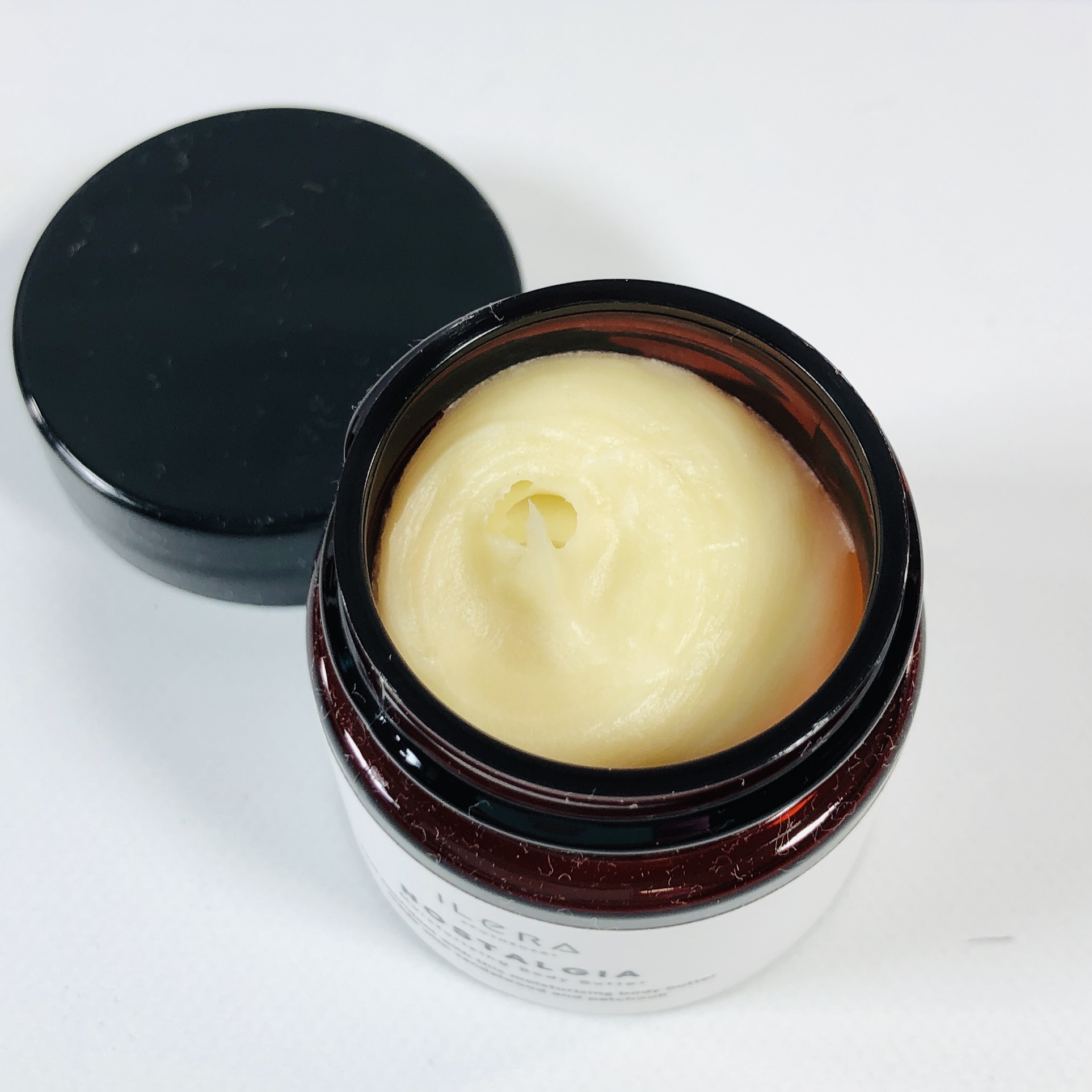 I've never heard of this brand before but I love the feel and scent of this rich butter. A little goes a long way and this smells mainly of cocoa butter and sandalwood.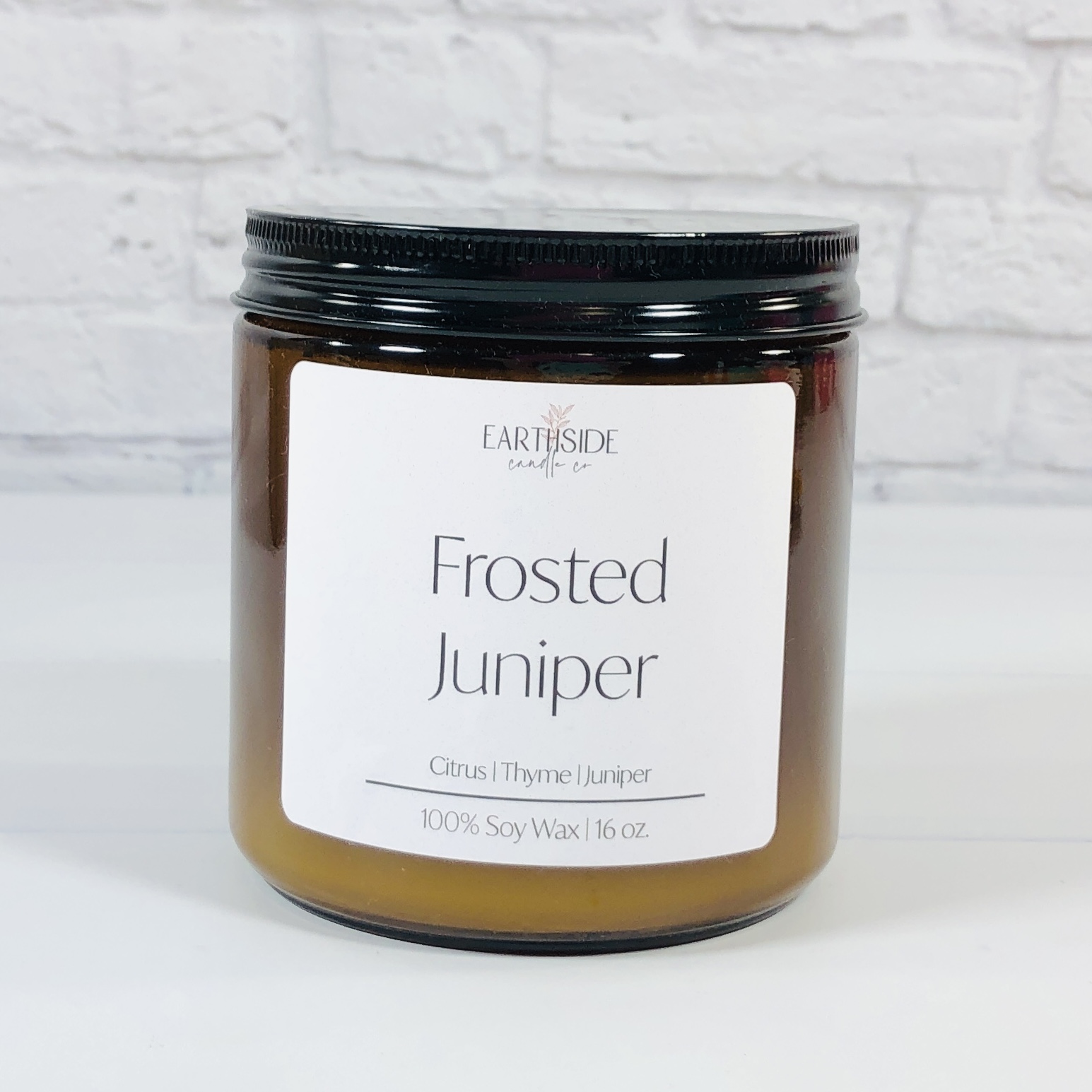 Earthside Candle Frosted Juniper ($38) New this month is a larger, 16 ounce candle! Also, you can now choose your scent group, and you will be prompted to choose at least three out of the six groups on offer, and there is also a 7th "surprise me" option. I received Frosted Juniper, which falls into the "herbal" category (there were two other scents sent for December, and there are four scents total for January!).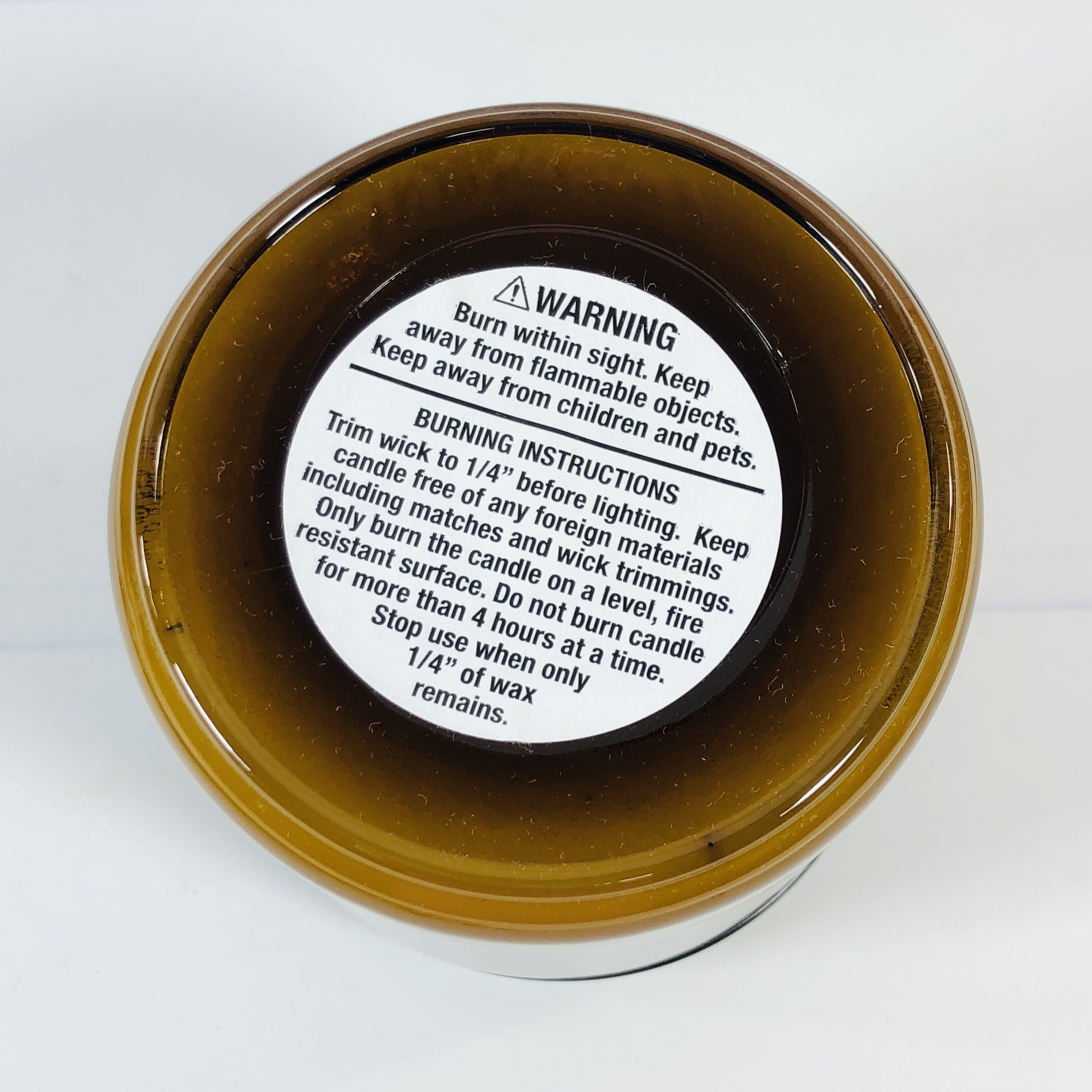 Keep safe while burning candles, and make sure to stay nearby and keep out of reach of pets and people.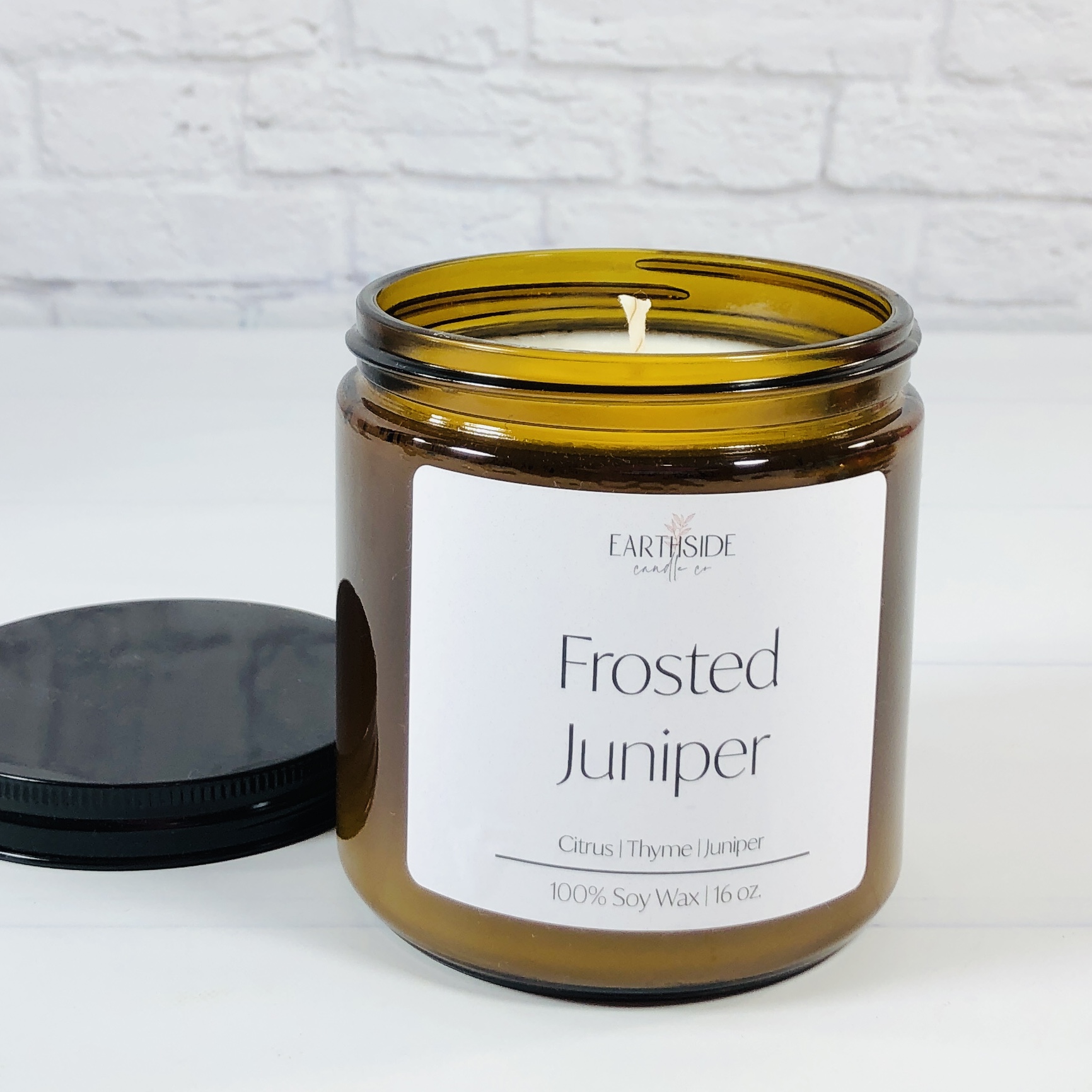 Frosted Juniper has notes of juniper, sage, ozone, pine, cherry, red currant, berry, and pear. It is made of soy wax and has an estimated burn time of around 80+ hours. It has an amazing scent that is present both cold and hot and the throw is pretty good too, I could smell it from the next room! The scent notes that are strongest to my nose are red berries and fir, and this is one of the best smelling candles I've ever owned! Even my husband commented on how good it smelled, and since it is huge, it will take me a while to make it disappear. I bet the other two December scents from the brand also smell wonderful!
I thought the December candle from Vellabox and Earthside Candle Co was one of the best I've ever received! It has a scent that is perfect for the holidays, it smelled wonderful both cold and hot, and the hot throw was exceptional. All of the scents for December sounded lovely, and I was happy with the bonus item, it felt soothing on my hands and the scent lingered for quite a while afterwards. I want to let you know that according to Vellabox, the bonus gift is supposed to double in size and value starting in January.
Below are some of the other box opening pics!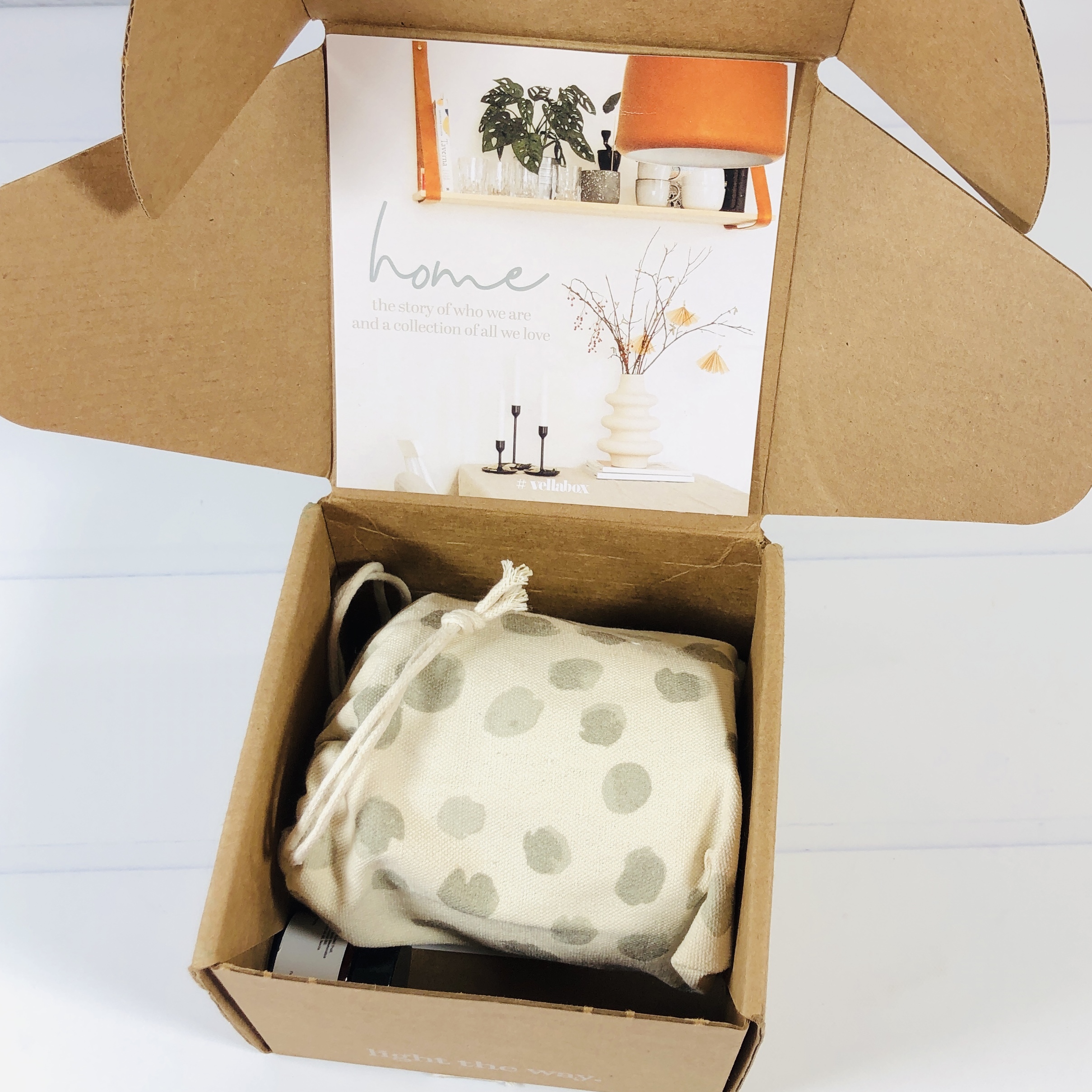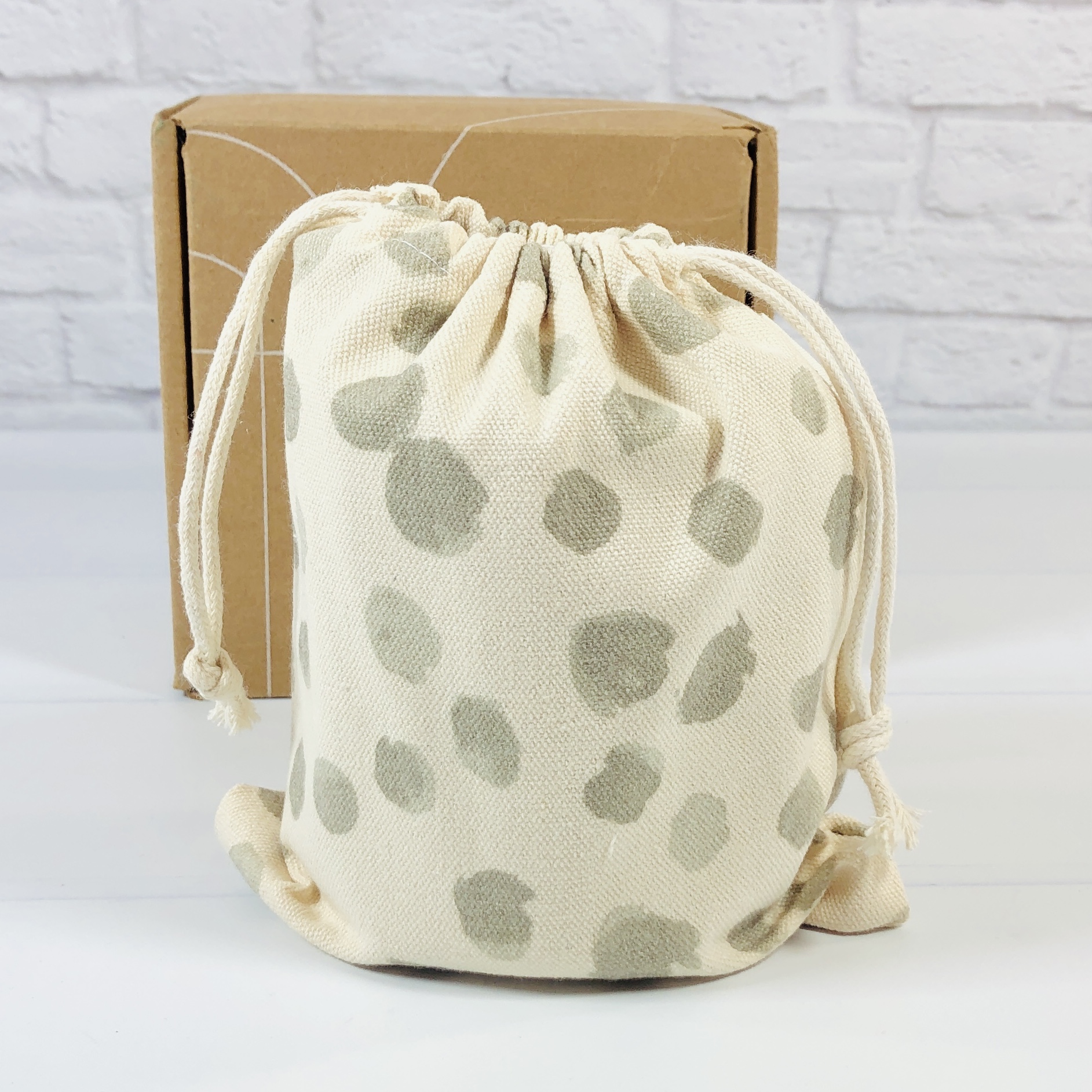 The candles come in a reusable drawstring bag.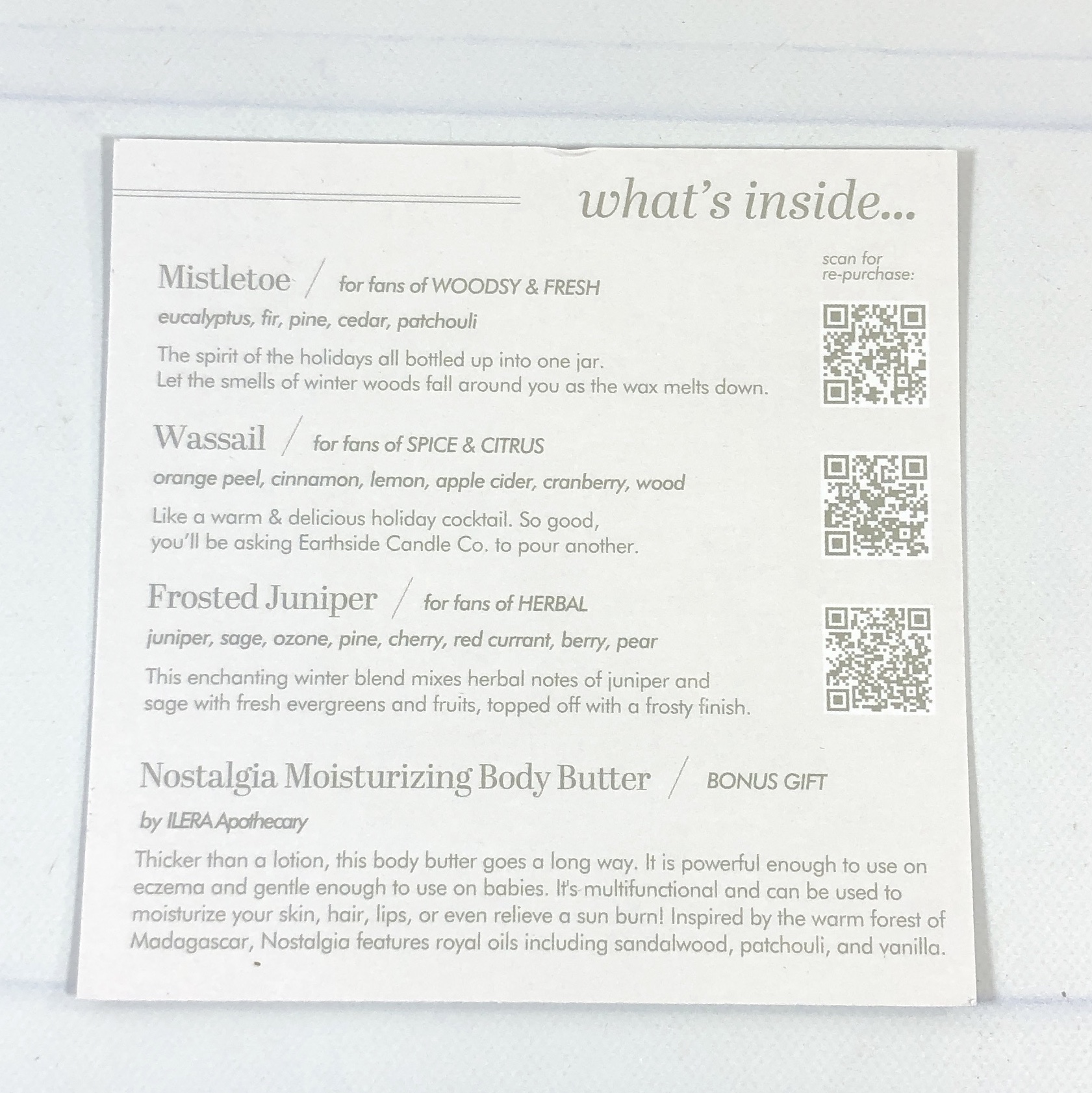 Those scent groups are listed here, along with all of the candles for this month and the bonus gift.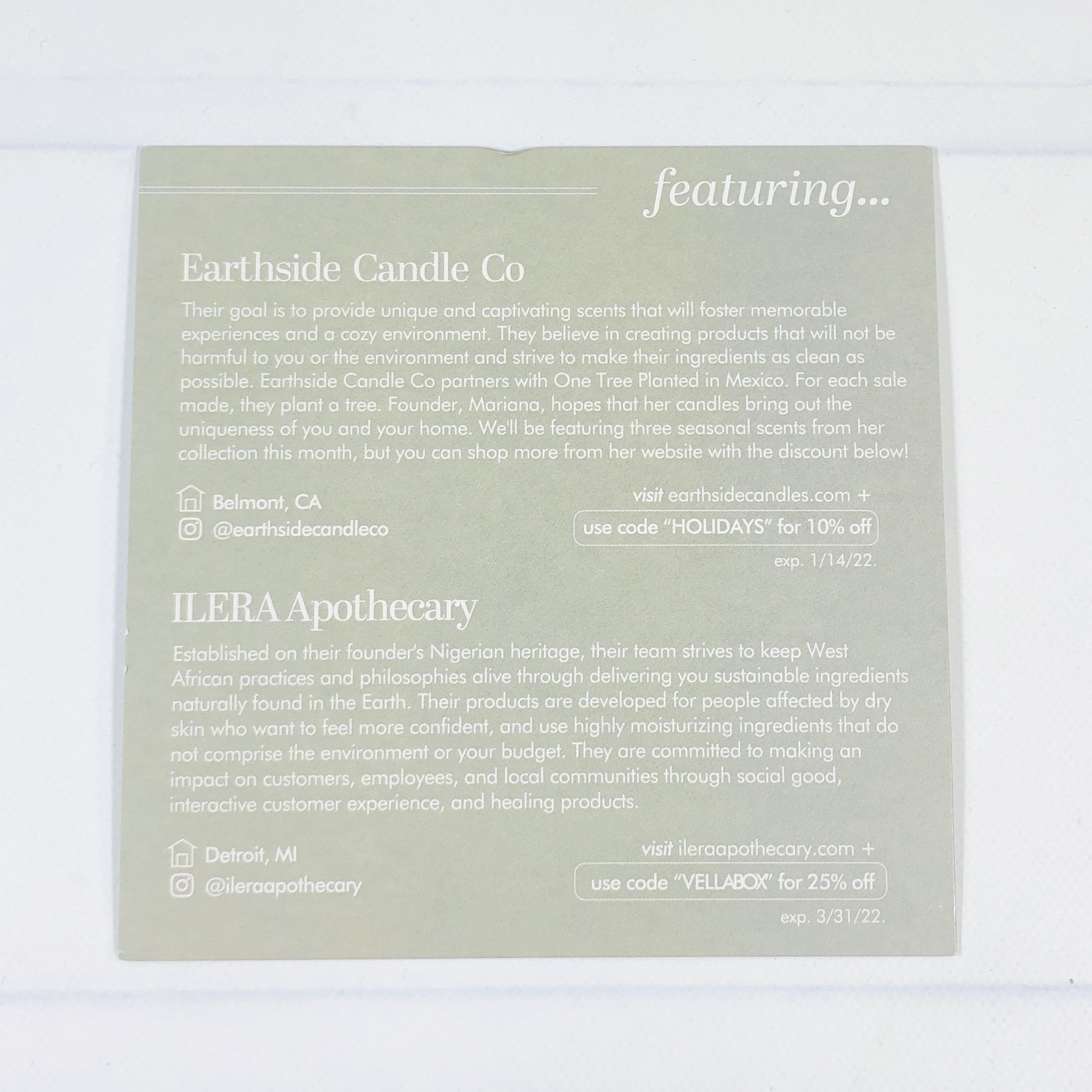 Vellabox is a monthly natural candle subscription box. The candles are always in seasonally inspired scents and are created by the finest American artisans. Each box features a different candle brand. The candles are from small businesses and are made of all-natural wax, cotton braided wicks, and premium fragrance oils. Vellabox also includes a surprise lifestyle gift in every box.
Our Vellabox Candle Curator handpicks the candles and guarantees that they are always all-natural, seasonally relevant and bound to bring warmth and joy to any space. The surprise gift in your box each month is chosen carefully to align with our team's health-centric values.
The Vellabox candle subscription box made the list in our 2021 readers' choice picks of best home and decor subscription boxes and as a favorite affordable subscription!
What do you think of this box?