Vegancuts Beauty Box is a monthly beauty subscription service that sends 4 or more items ranging from unique cosmetics to luxurious skincare. Best of all, they are 100% cruelty-free and vegan, plus most items are natural and non-toxic! Monthly recurring shipments are $22.95 with free shipping in the USA (there is an additional charge for other countries). This sub is also available in 6 or 12-month terms that do not renew but that do earn you a discount.
Each month you'll receive a delivery of 4 or more new deluxe or full-size products, from unique cosmetics to luxurious skin care, that treat your outside as good as you treat your inside.
DEAL: Use the coupon code hellosub to get $5 off your first box on any Vegancuts subscription!   It can only be used once per customer, but it can be used on multiple subscriptions at once so long as they are in the same transaction
There was a card that says we are supporting Heartwood Haven!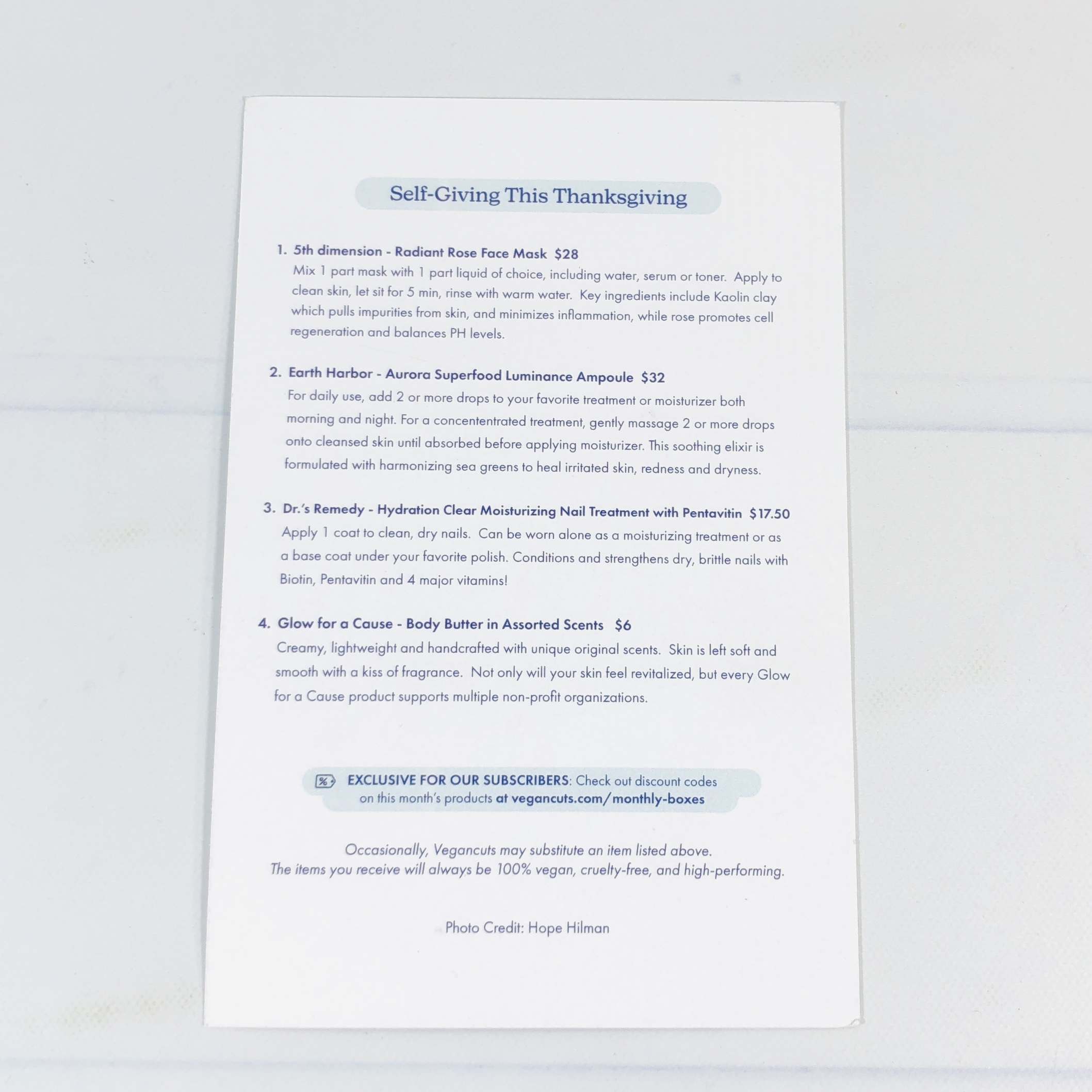 The back of the card lists the items and retail value. The theme is Self-Giving this Thanksgiving!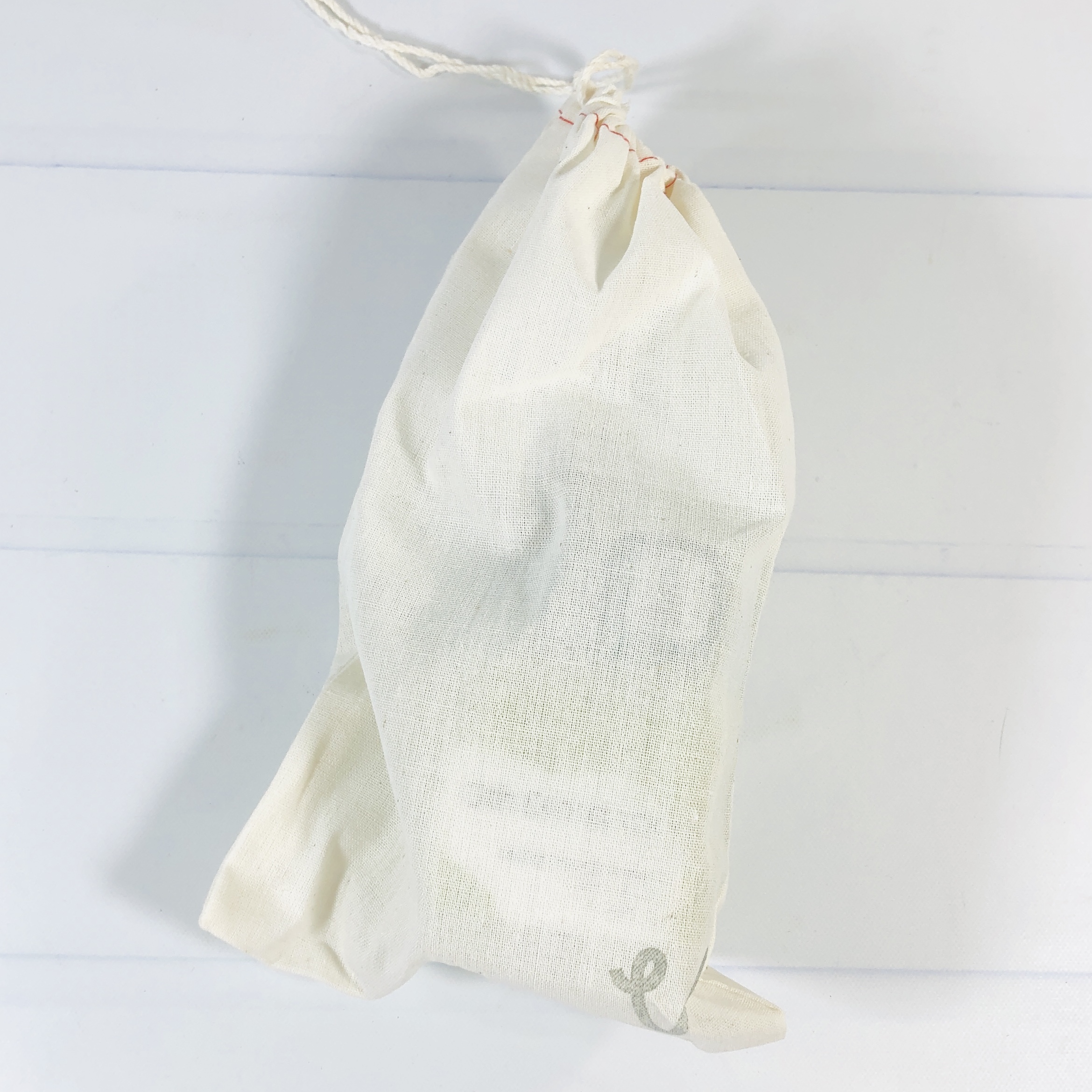 My beauty box ships with my snack box and the beauty items are kept separate in a linen bag. My November box didn't show up until December.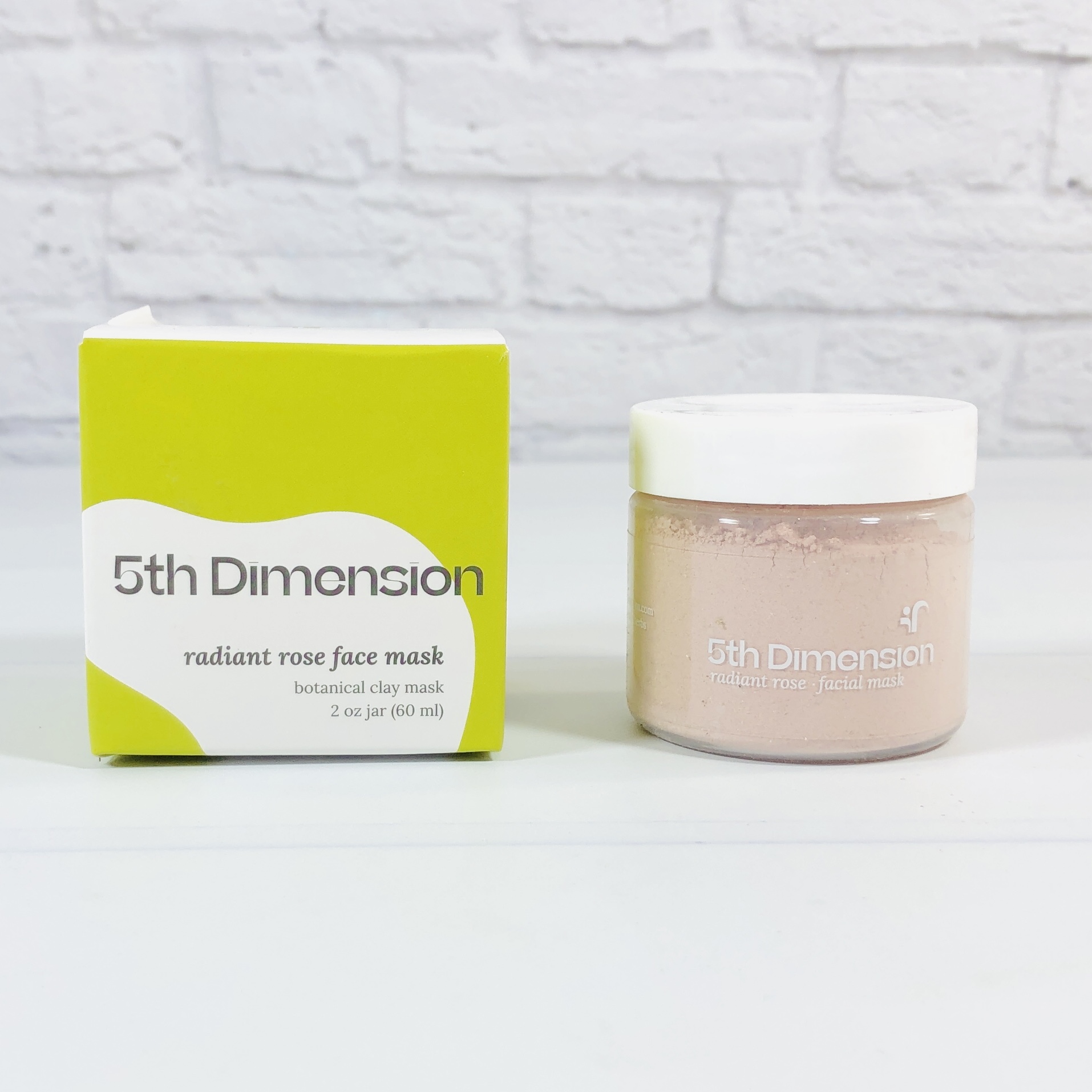 5th Dimension Radiant Rose Face Mask ($28) Some people like using clay masks as it draws out oil from the skin, but my dry skin isn't up for it right now, I need all the oil I can get! You can mix it with water, honey, hydrosol, or toner and apply to clean skin and then rinse off after 5-10 minutes.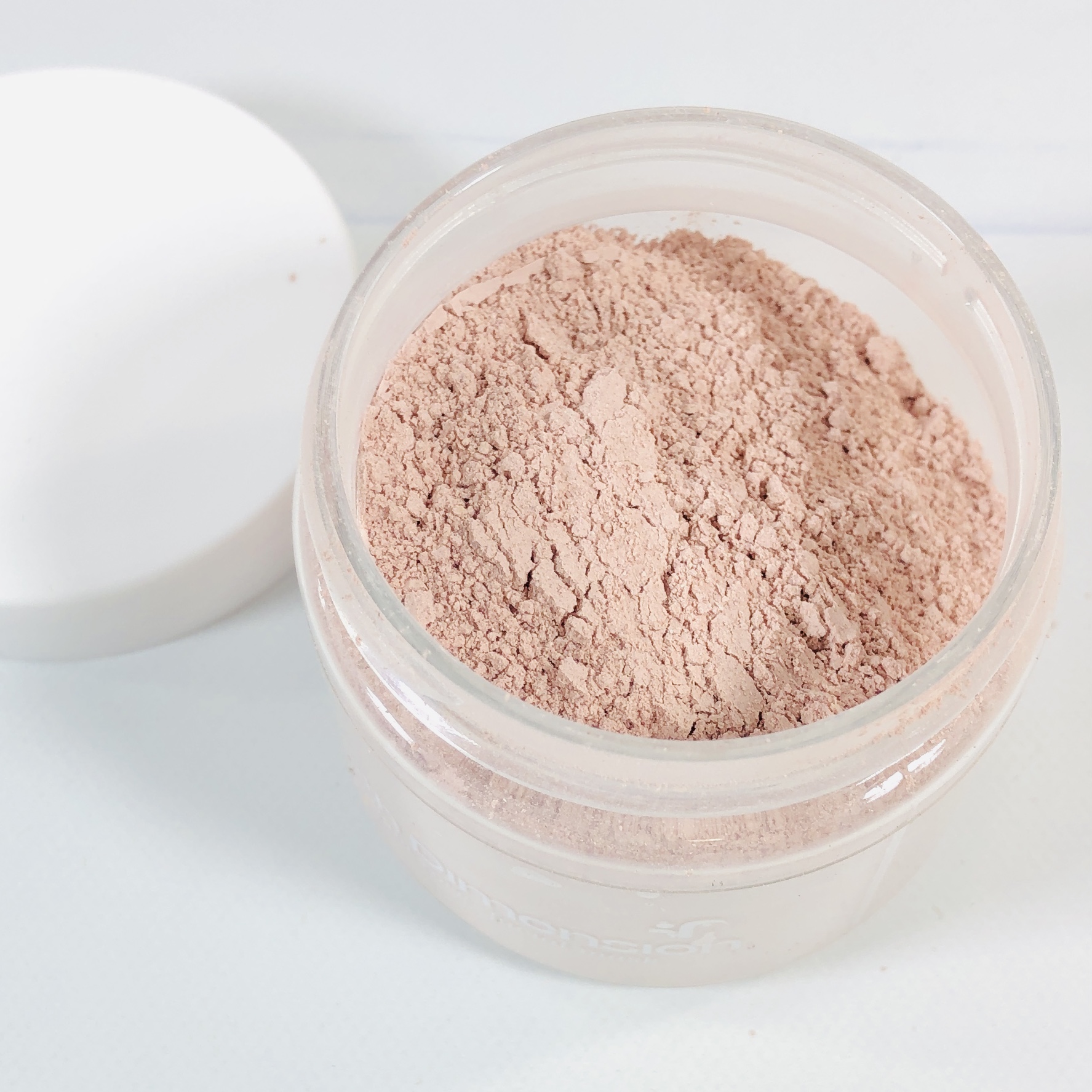 It's made of two types of clay plus oat flour, rose, hibiscus, and rosehip. Unfortunately, mine had a rancid smell to it, I'm sure the oat flour has gone bad. I love using natural beauty products but sadly their shelf life isn't as long as the stuff you find at the drugstore because it has no preservatives. I couldn't find any batch number so I have no way of knowing when this particular jar was filled but three months is about as long as oat flour will last according to Google.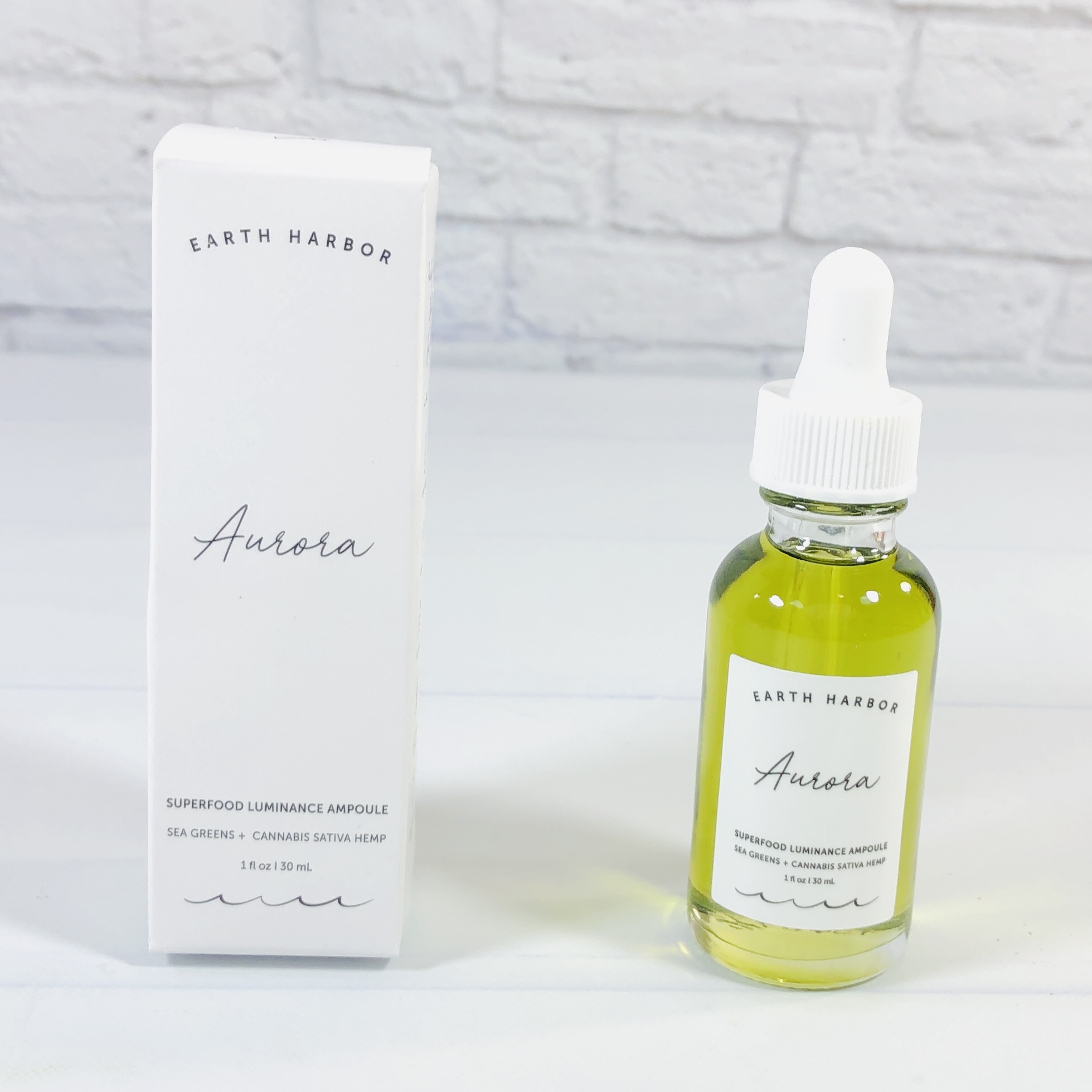 Earth Harbor Aurora Superfood Luminance Ampoule ($32) I have used this oily product almost every morning since it arrived. It is supposed to soothe irritated skin while reducing redness and irritation.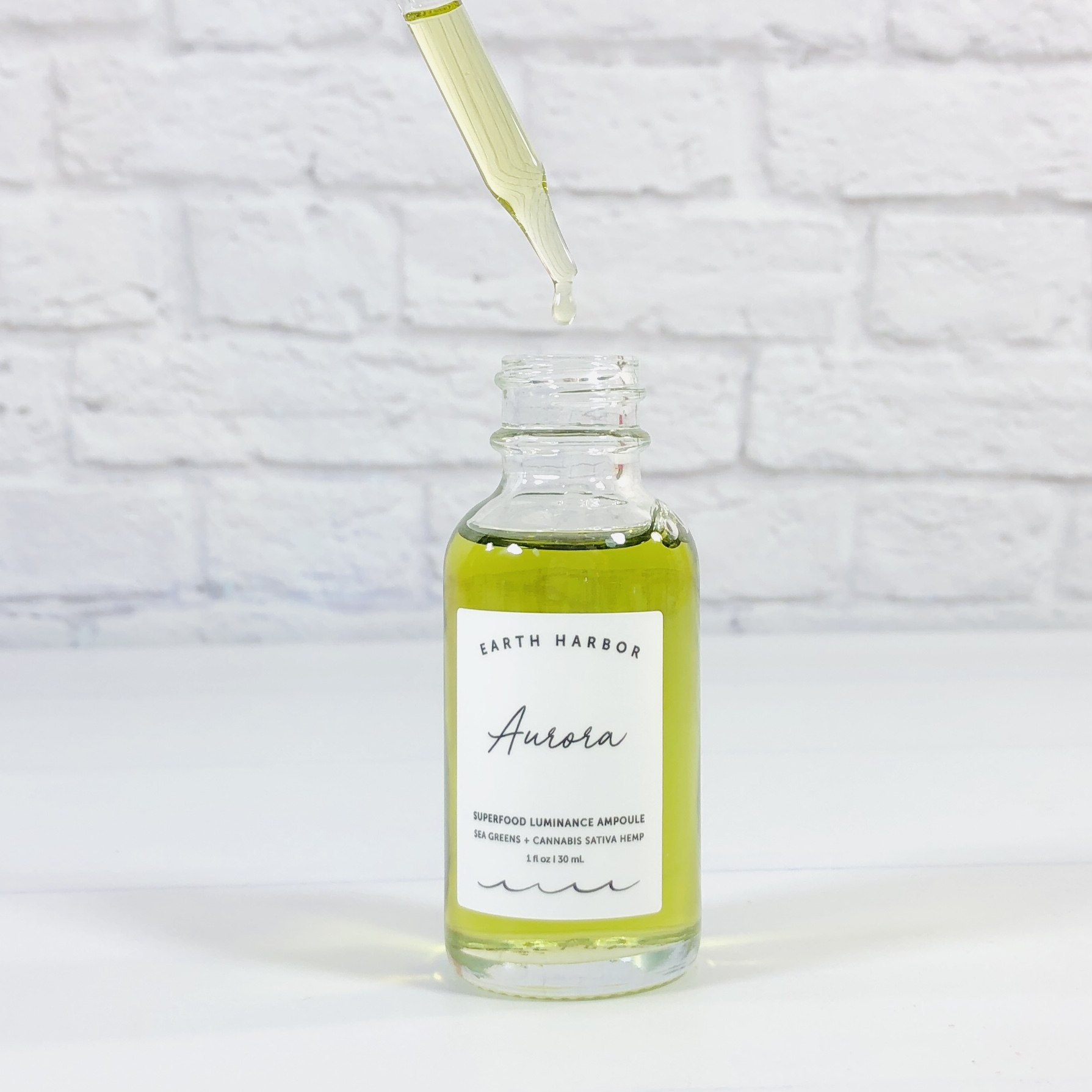 It is light green/yellow in appearance and has a scent I usually attribute to blue tansy, although that wasn't one of the ingredients. It has a base of grapeseed and hemp oils plus lots of other plant oils such as sunflower, neem, and rosemary. I use a few drops and spread it over my face after cleansing, let it soak in for a while, then I top with my SPF lotion. It makes applying my powder foundation much easier and I haven't had any adverse reactions or breakouts.
Dr.'s Remedy Hydrating Treatment ($18.99) This is a clear nail product that goes on like polish and will need remover to get it all off (suggested after 5 days of wear). It's supposed to condition the nails and help them grow stronger. It can be worn alone or under polish. My toenails need the most help but right now I have a professional pedicure so I will start treatment after I remove the polish and see if it helps them look better, although I wouldn't expect results for quite a while. The only ingredients I could find are the five listed on the front of the bottle and this is 10-free.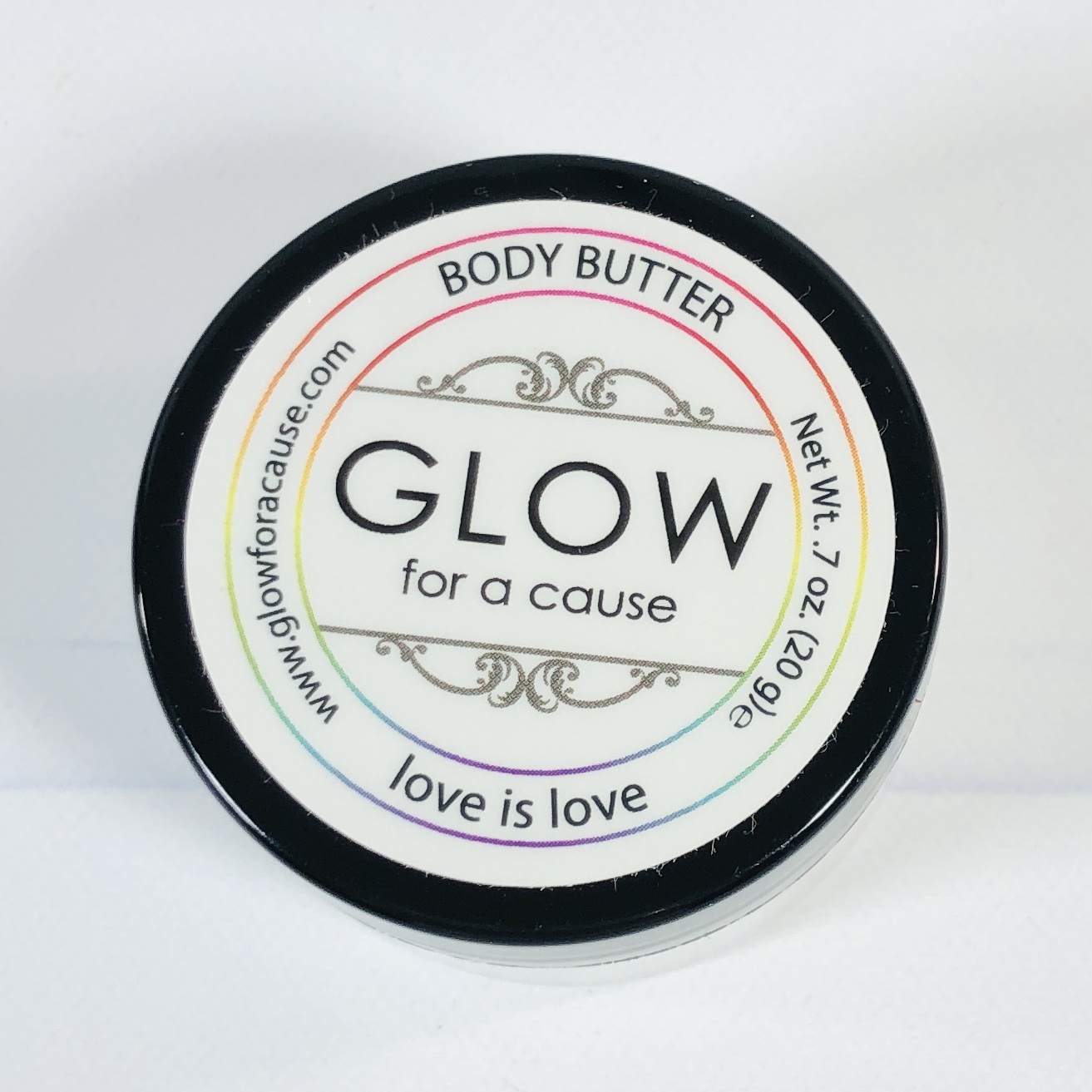 GLOW for a cause Body Butter in love is love ($6) Your scent may vary but I received Love is Love, which has notes of violet leaf, mandarin orange, iris, and musk.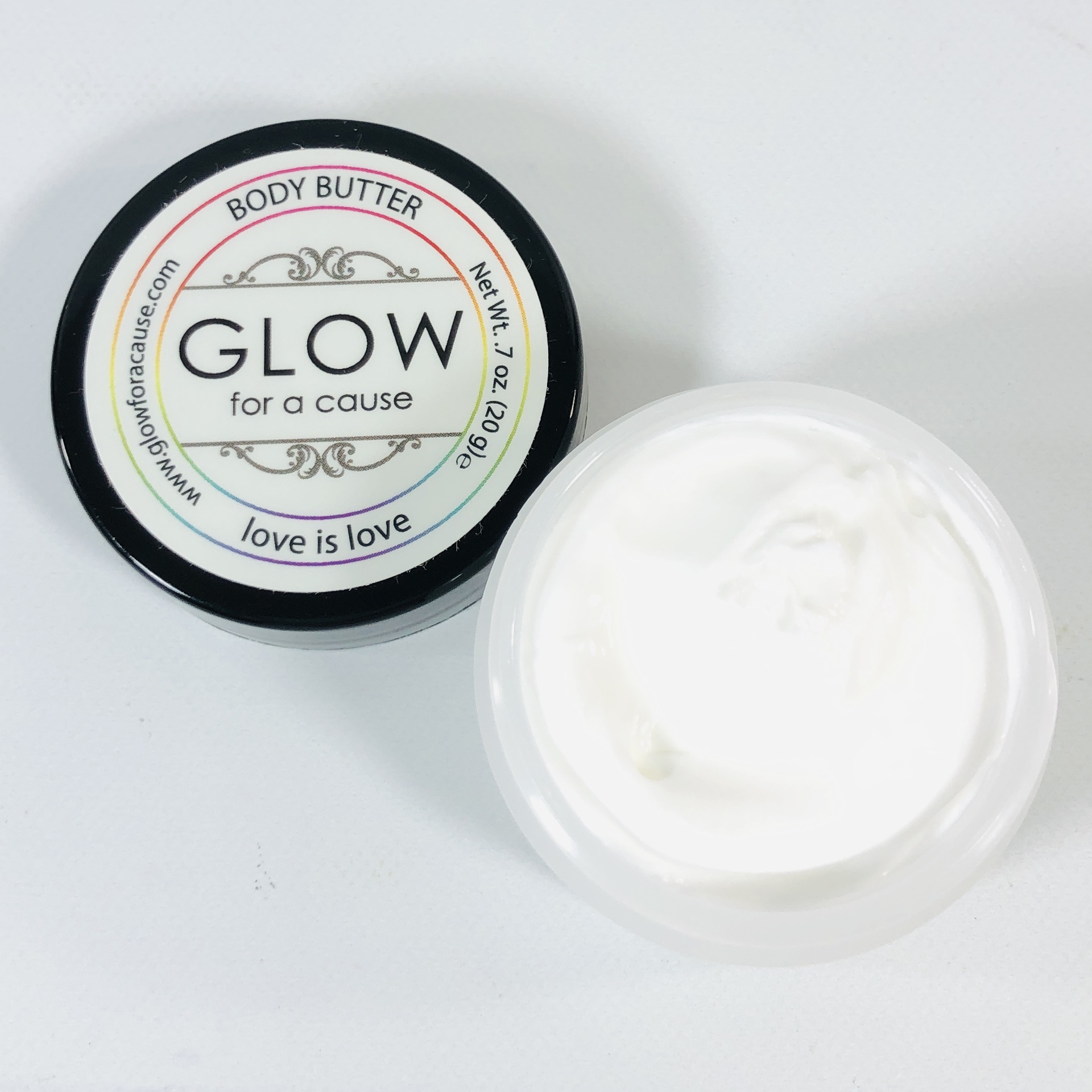 This mini should last for at least a long weekend if you plan on packing it up. It has ingredients like coconut oil and jojoba seed oil and the scent is perfumed and long lasting. The lotion is good for dry skin or save it for elbows and heels. The scent is floral with a green and musky fragrance.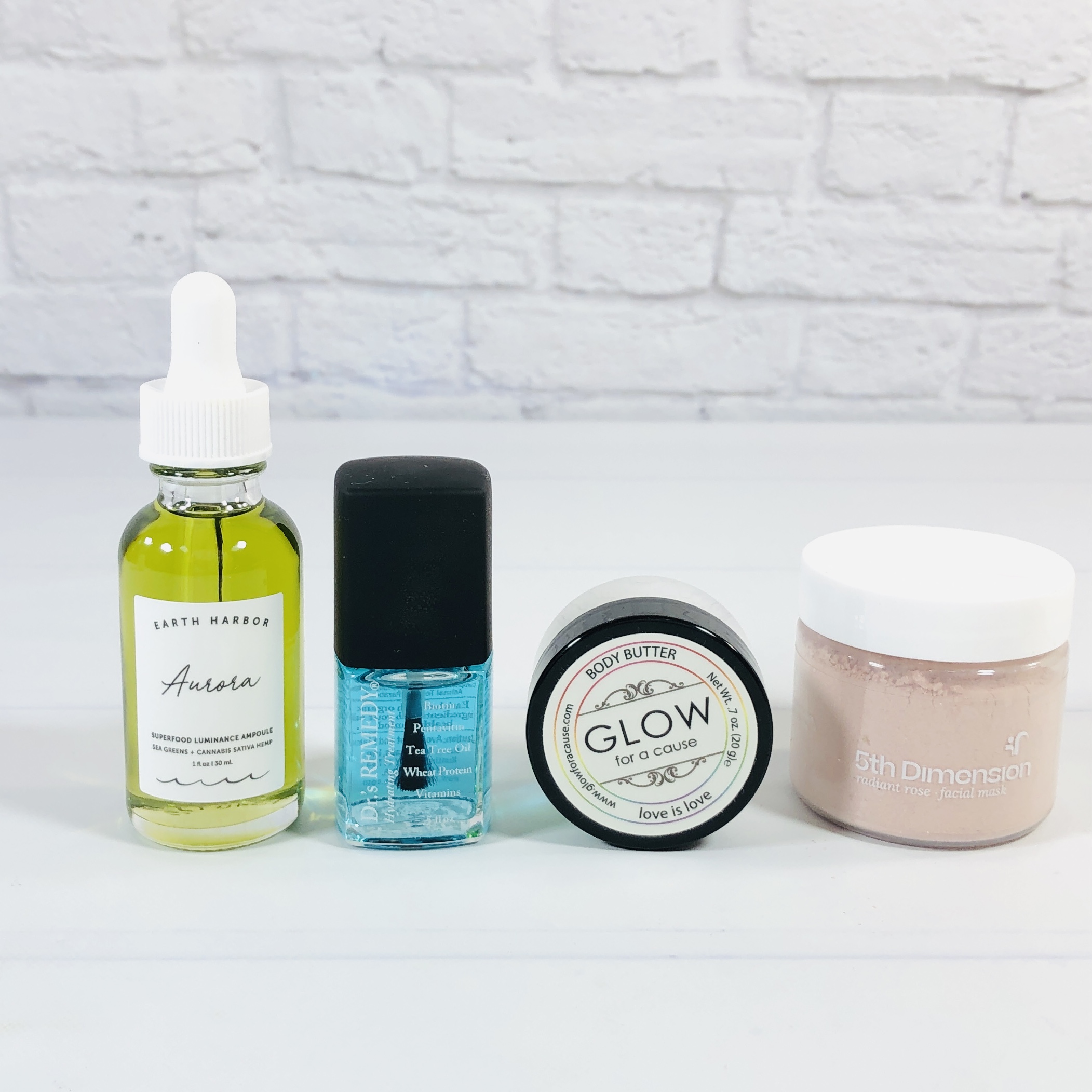 I thought the November Vegancuts Beauty Box had a good assortment of items! I found a mask and serum/oil for my face, a moisturizing butter for my body, and a treatment for my nails. I am disappointed that the mask was off, if yours smells really awful then reach out to Vegancuts, but mine was probably a fluke, it happens. The body butter has a classic, floral musk perfumed scent that should last on the skin for a while. I will use the nail treatment when I remove my toenail polish, my fingernails seem ok for now. My favorite item was the Earth Harbor Aurora face oil, it feels really good on my skin and was soaked up quickly and provided a great base for my makeup. The value for this box was around $84.99!
What do you think of this month's Vegancuts Beauty Box? Let me know which product you're loving in the comments!