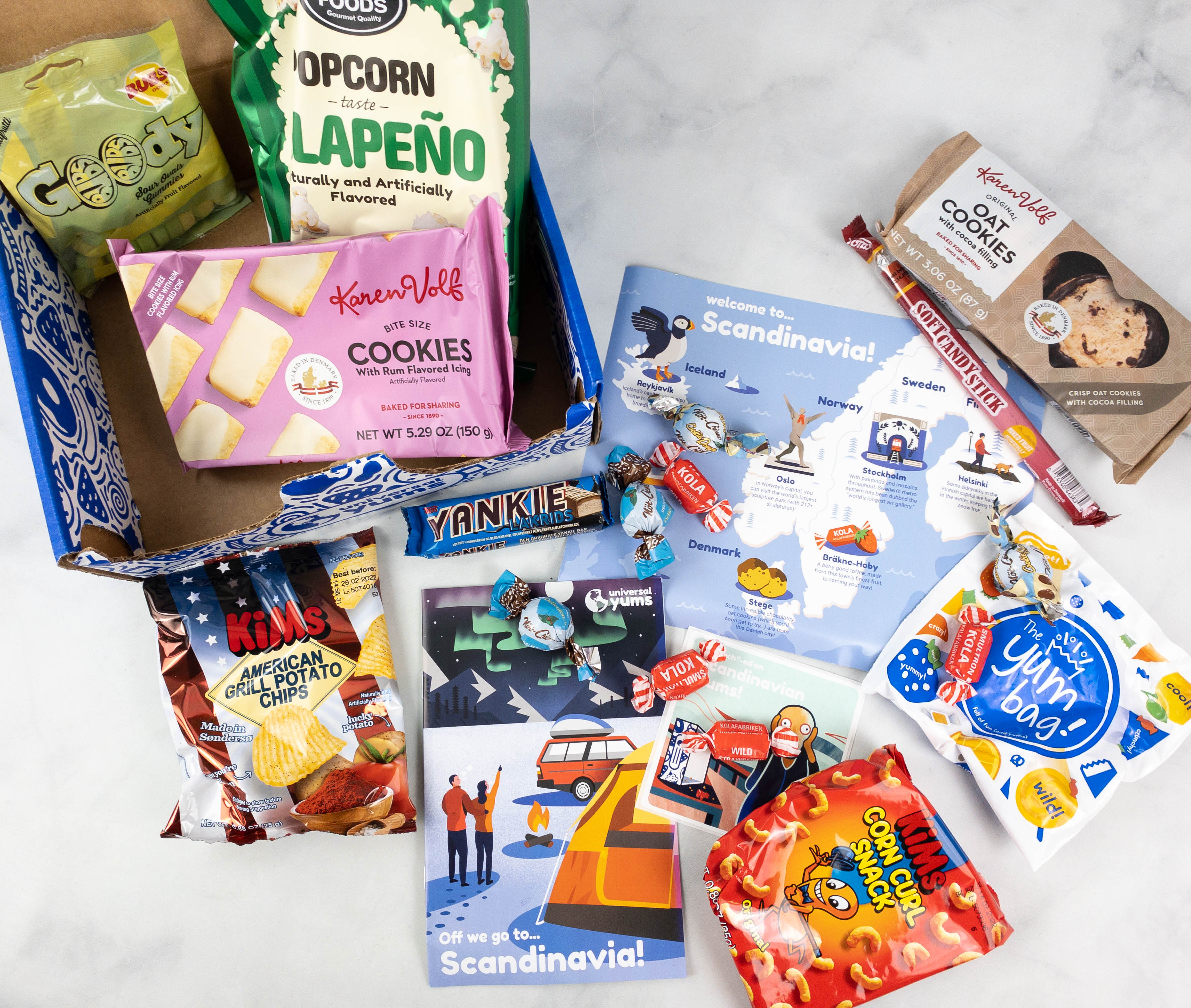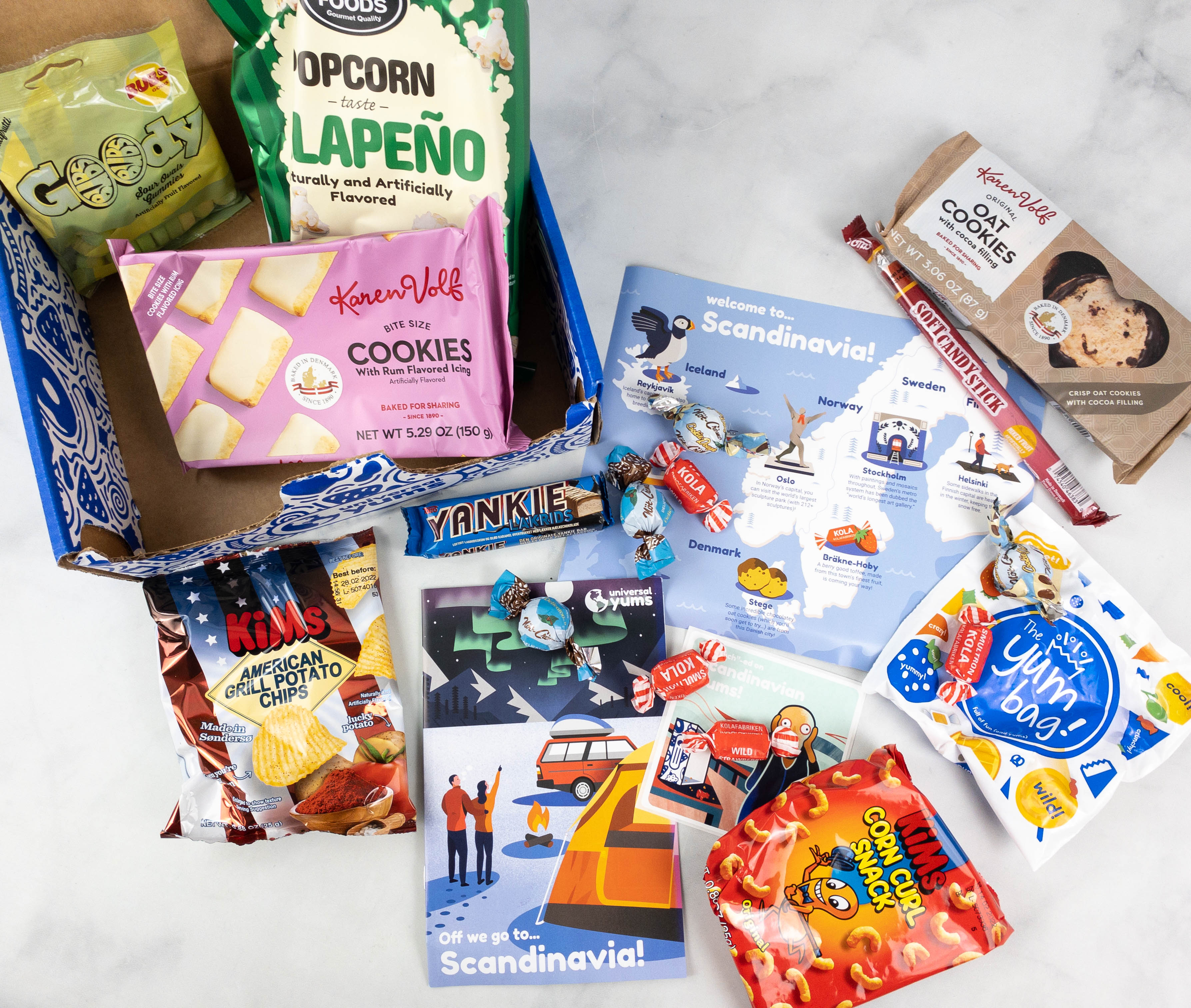 In this curation, Universal Yums takes us to Scandinavia! It's a fun and exciting box because usually, they only feature one country but this time, the yummy goodies are from a whole region with five countries namely Denmark, Norway, Sweden, Finland, and Iceland. It's definitely a smorgasbord of flavors!
I have the Yum Yum box, which includes 10-12 snacks plus a 16-page booklet and other bonus content.
DEAL: Save 10% on a 6+months Universal Yums subscription!! No coupon code needed, just use this link to sign up!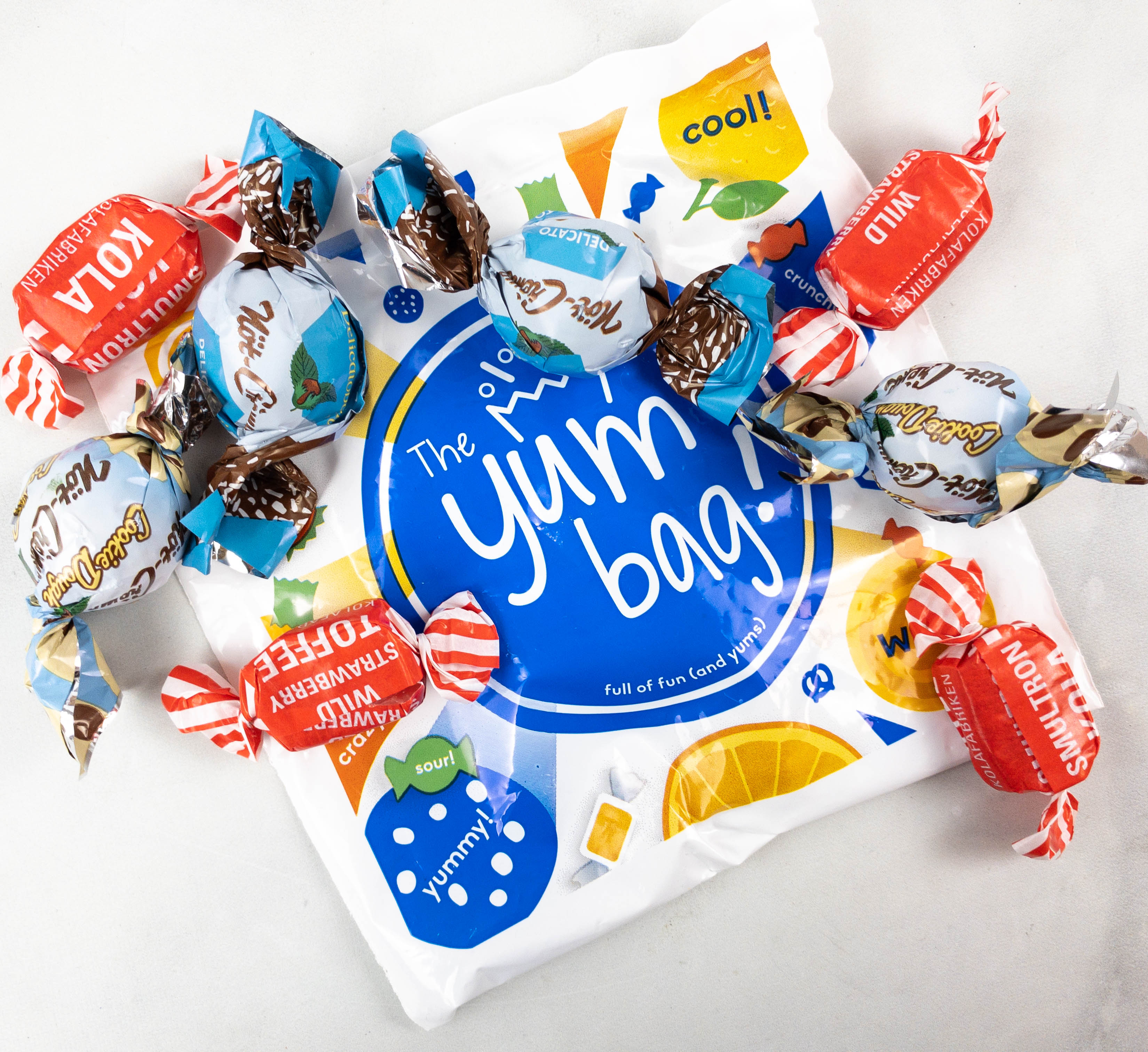 The Yum Bag is always packed with candies from the featured country! It may include flavors that you'll easily love and some that you may find weird and unusual.
Our Scandinavian Yum Bag includes Cocoa Mud Cake Balls, a classic Swedish dessert, and Wild Strawberry Toffee, made by Sweden's first fudge confectioner. Another yummy candy is Chocolatey Cookie Dough Balls, a creamy Swedish cookie dough covered by rich chocolate.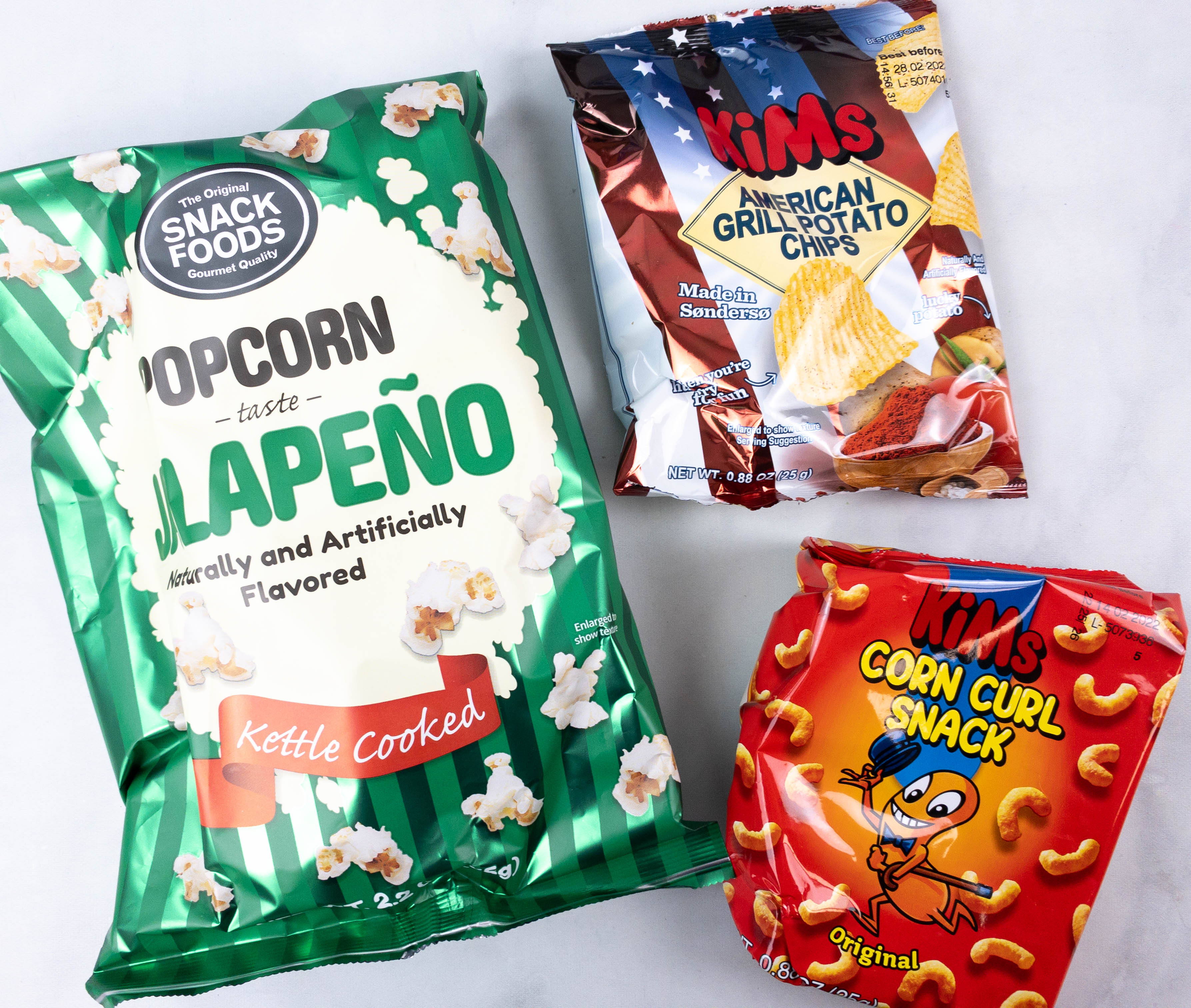 Now, we move on to movie or TV marathon snacks that showcase Scandinavian flavors! Jalapeño Pepper Popcorn comes in a big bag and is packed with a blend of cheese and onion. It also has a spicy kick that I can't get enough of. Another snack for the spicy food fans is Paprika & Chili Pepper Potato Chips. Each crispy potato chip is seasoned with paprika and chili and it's really flaming hot, you better have a drink beside you while enjoying this snack! Next up is Cheesy Corn Puffs, which are light, airy, and definitely tasty, thanks to a savory mix of Danish spices.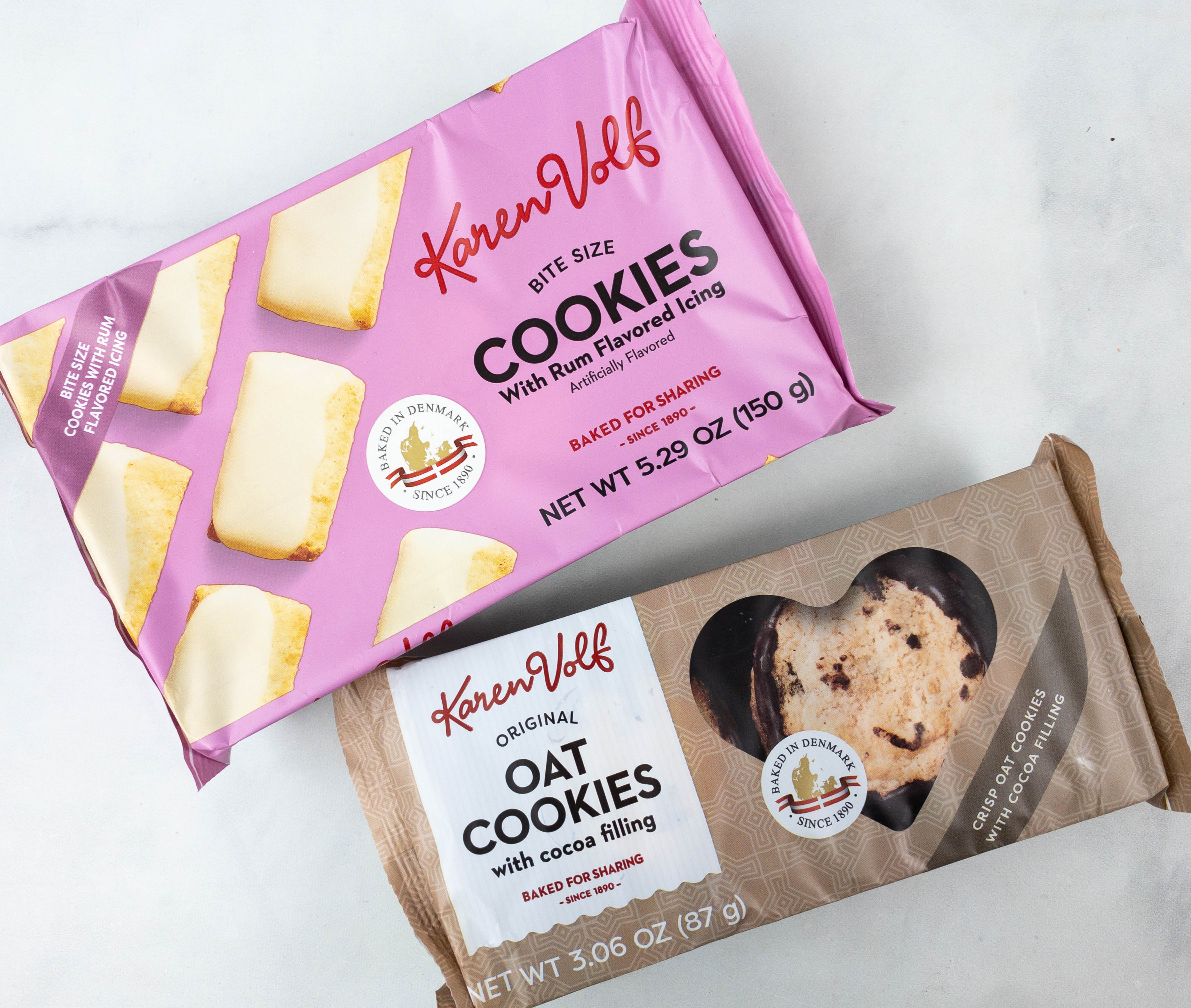 We also have two Danish cookies to enjoy! Cocoa Filled Oat Cookies easily made me feel full. Its cocoa filling is also a winner. The other one is Rum Icing Coated Cookies. Also known as Rom-Kager in Denmark, this unique snack is topped with smooth and refreshing rum icing!
We loved these oat cookies, they go well with a tall glass of milk!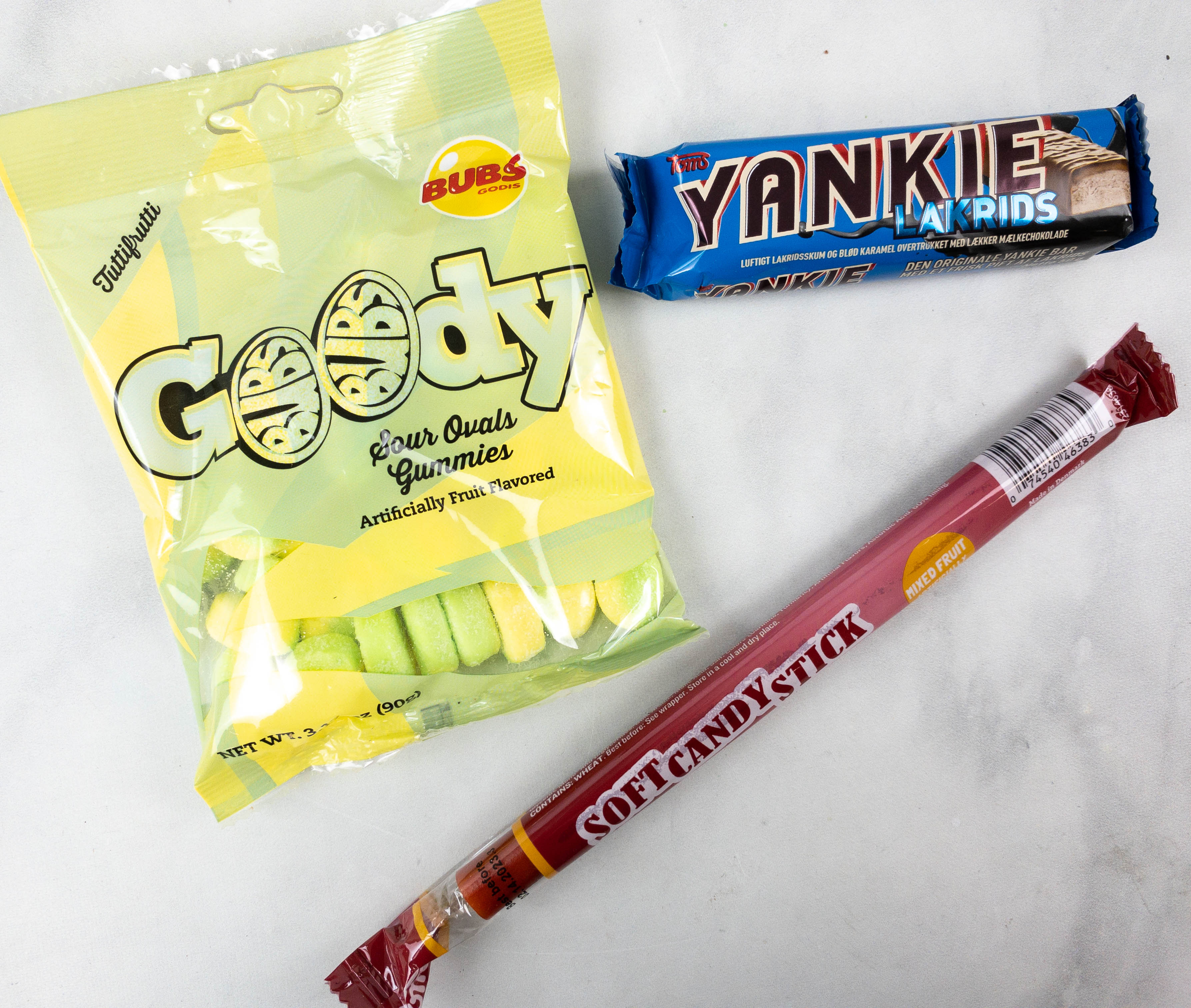 Licorice may be weird for some but it's a must in every Scandinavian snack box. In this box, we have the Nougat & Licorice Milk Chocolate Bar. It has sweet caramel, salty licorice, and soft nougat in one bite, which is such an interesting mix of flavors and textures. Next up is Mixed Fruit Licorice Stick. This time, licorice is mixed with berries and it's so easy to eat because of its soft stick form. If you're not a fan of licorice, no worries because they have Sour Tutti Frutti Gummies. These gummies are soft and chewy, with a burst of fruity flavors!
Universal Yums explored Scandinavian flavors in this box, and they did a great job with it! The curation includes unique and tasty treats, from Swedish candies to Denmark's spicy popcorn and everything in between. As expected in every Scandinavian themed snack box, there are a couple of licorice snacks and they didn't disappoint either! Overall, this is such an enjoyable box for adventurous snackers. One of the best ways to discover local culture and history is through their food, and this box gives us that experience without us having to leave the comforts of home!
Here's a peek at the Universal Yums booklet, which has fun facts about Scandinavia and some sneak peeks of the country's rich culture and destinations: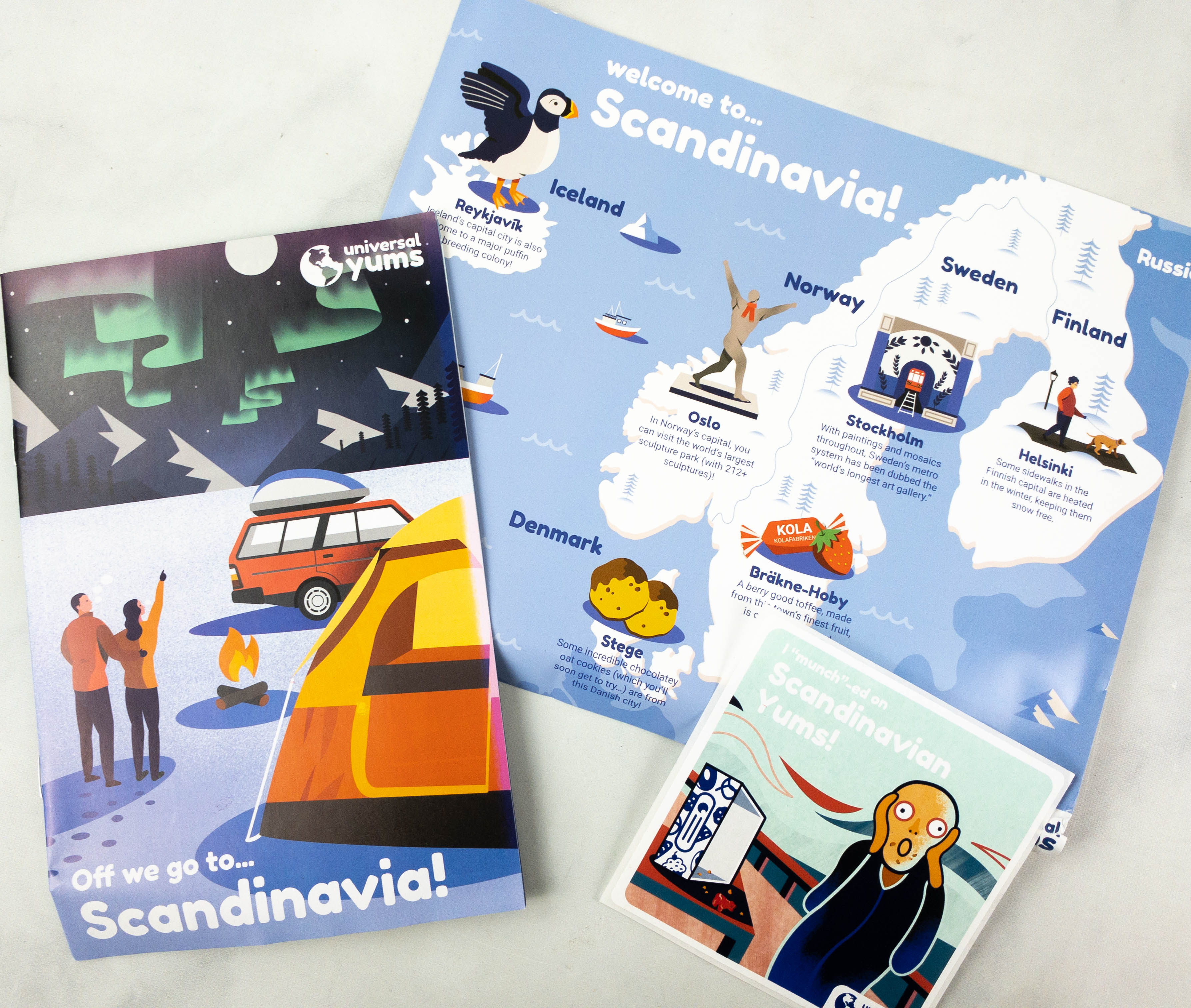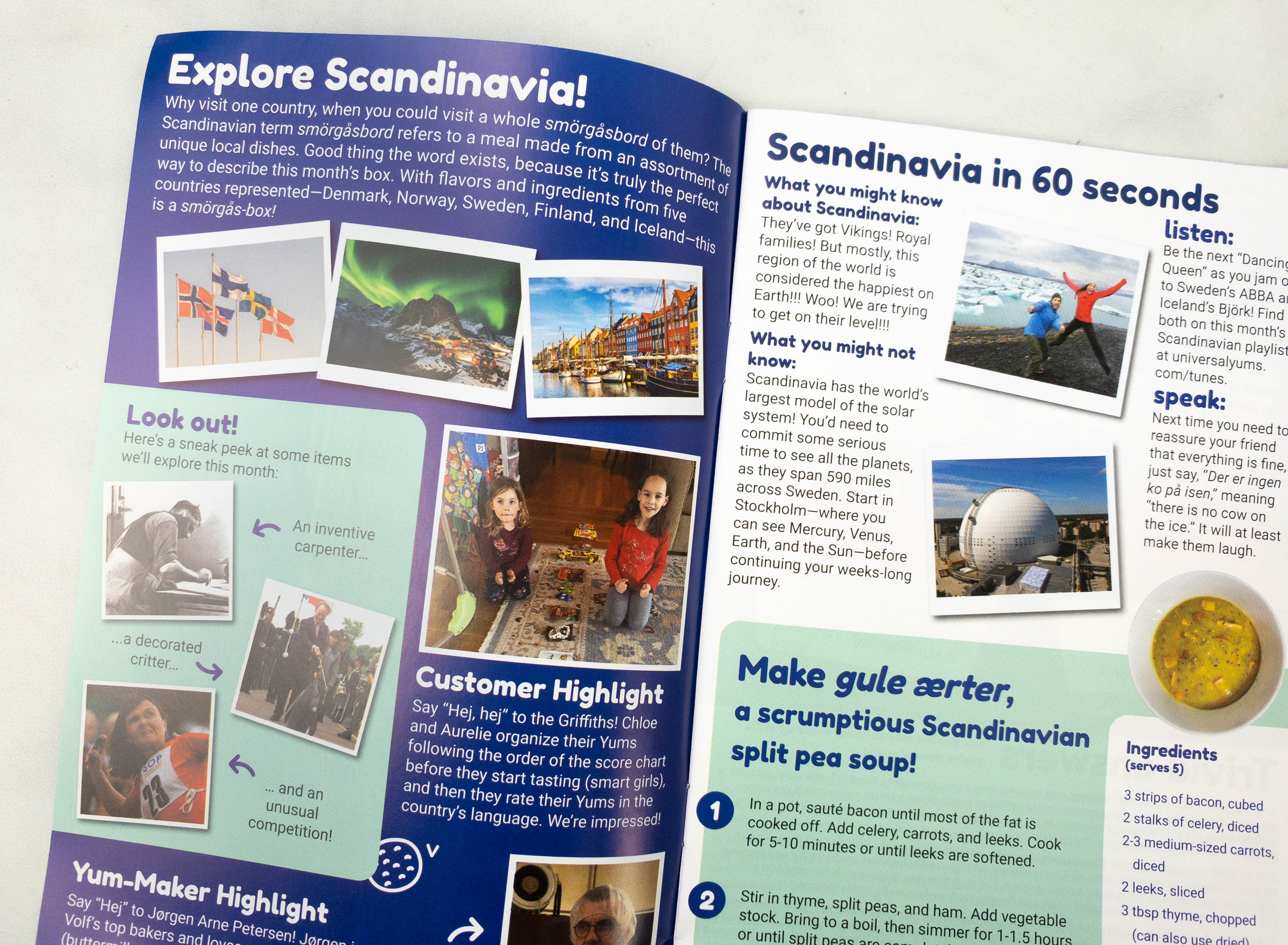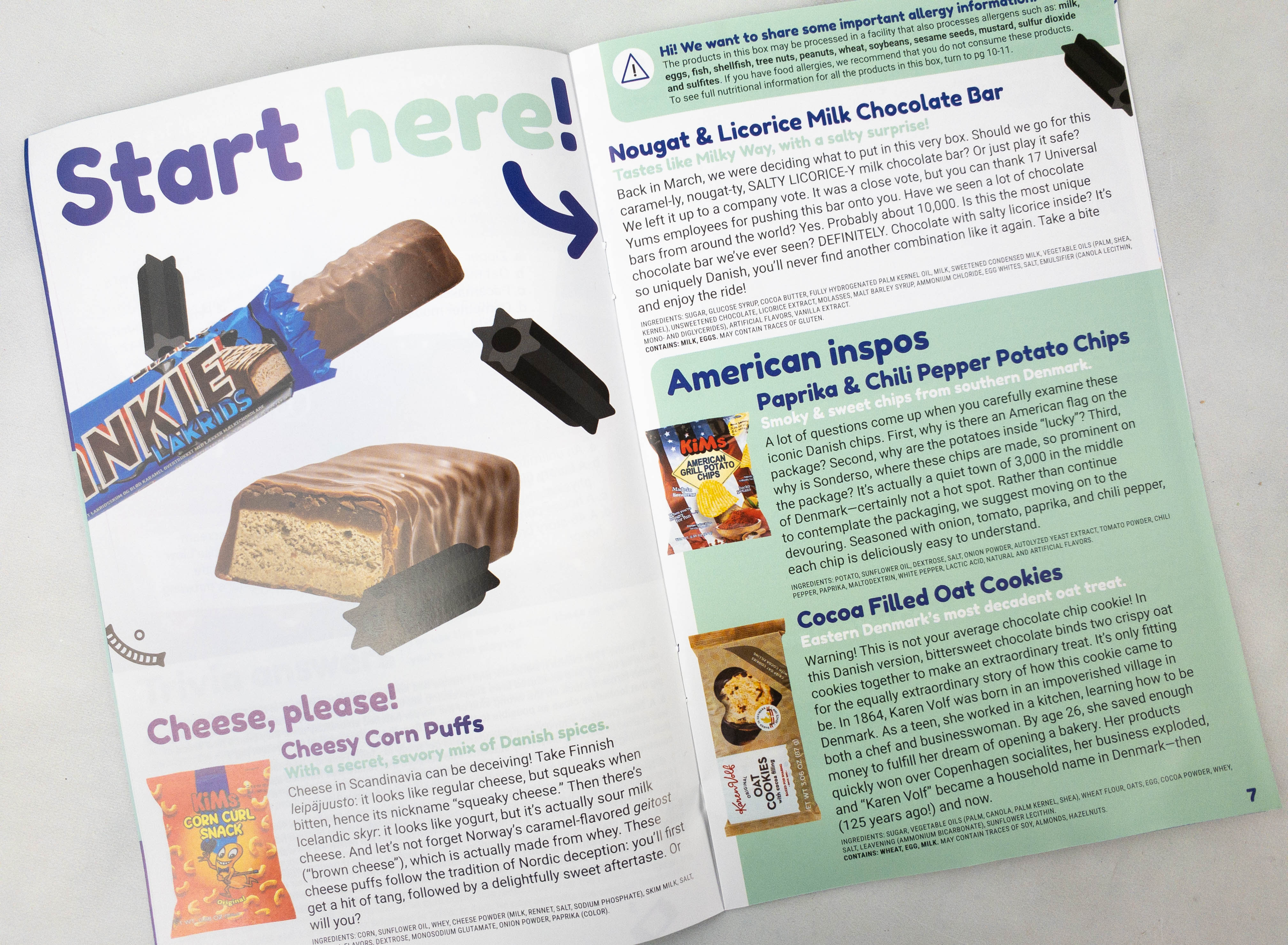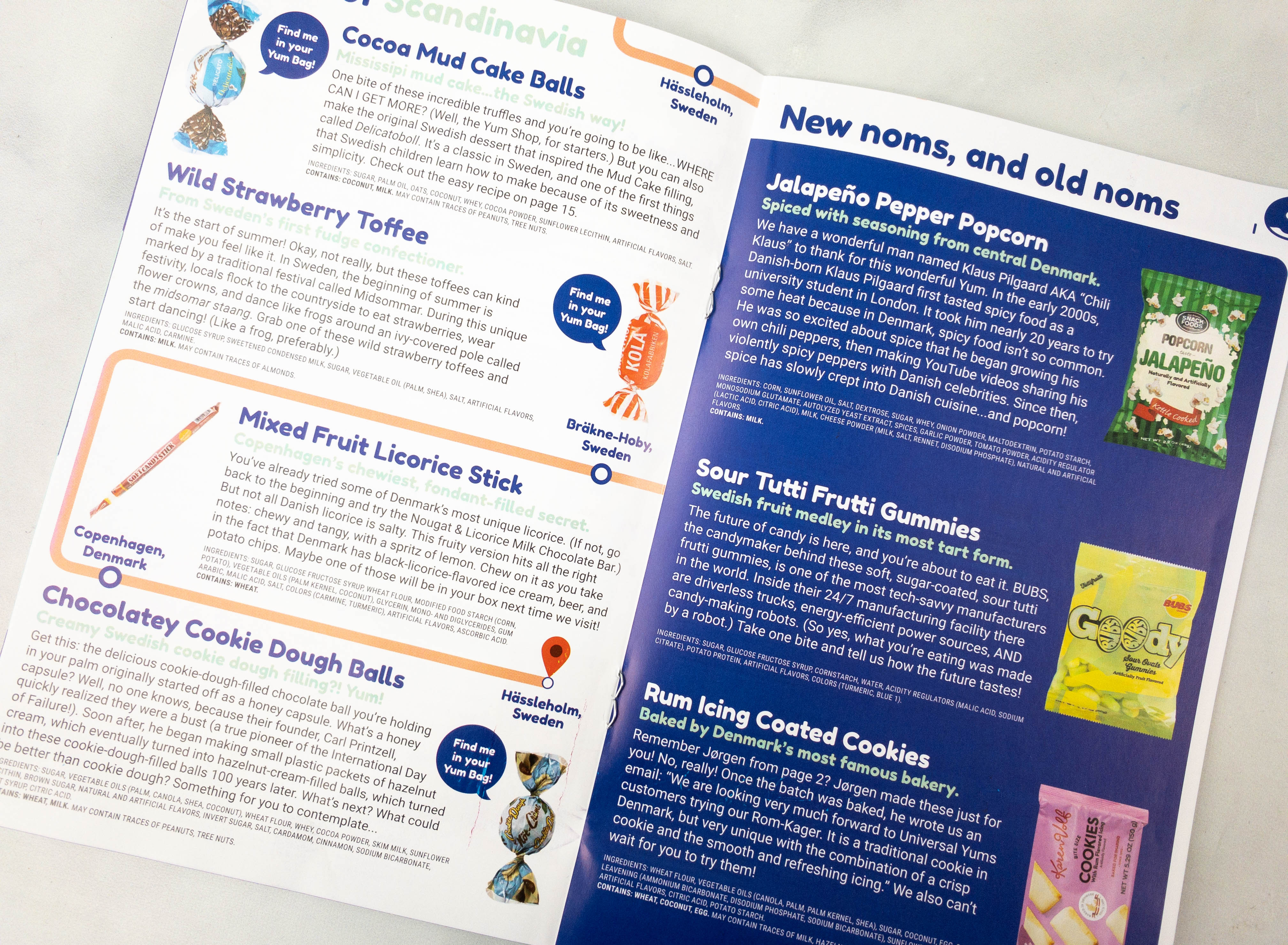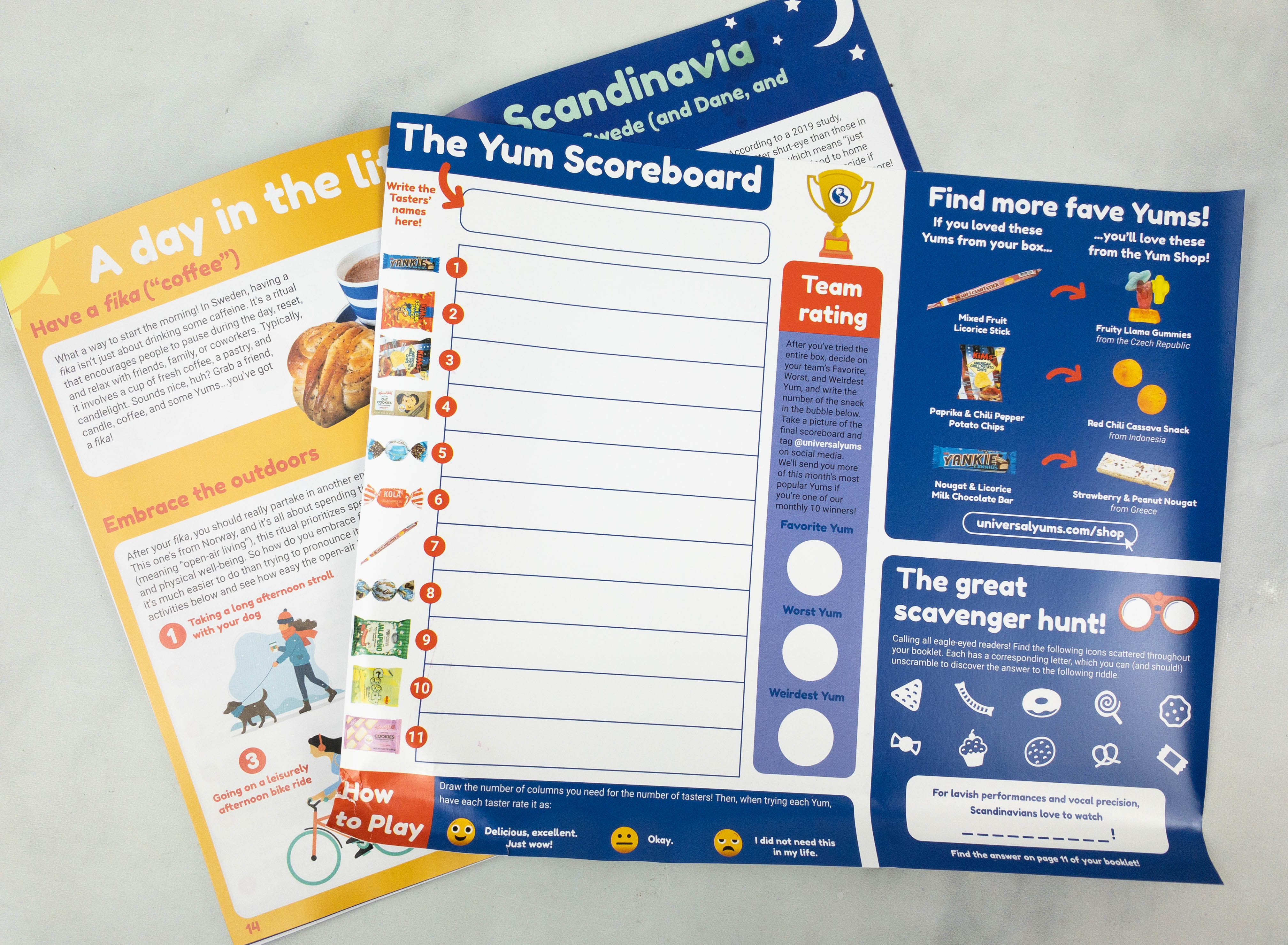 Universal Yums is an international snack subscription! Featuring a new country each month, the box contains unique and delicious snacks that are either difficult or impossible to find in US stores. They promise to always include a variety of sweet and savory snacks, all with the featured country's distinct flavors and spices. Each box also comes with an interactive guidebook containing an explanation of why they chose each snack, as well as trivia, games, recipes, and other cultural features! This monthly snack subscription is a reader favorite – it's taken top honors 2 years in a row in our reader's selections for best snack subscription box!
There are three available box sizes:
Yum Box – 5-7 snacks plus a 12-page booklet for $16 a month
Yum Yum – 10-12 snacks plus a 16-page booklet and other bonus content for $27 a month
Super Yum Box – 19-20 snacks plus a 16-page booklet and other bonus content for $41 a month
Have you tried Universal Yums? What do you think?