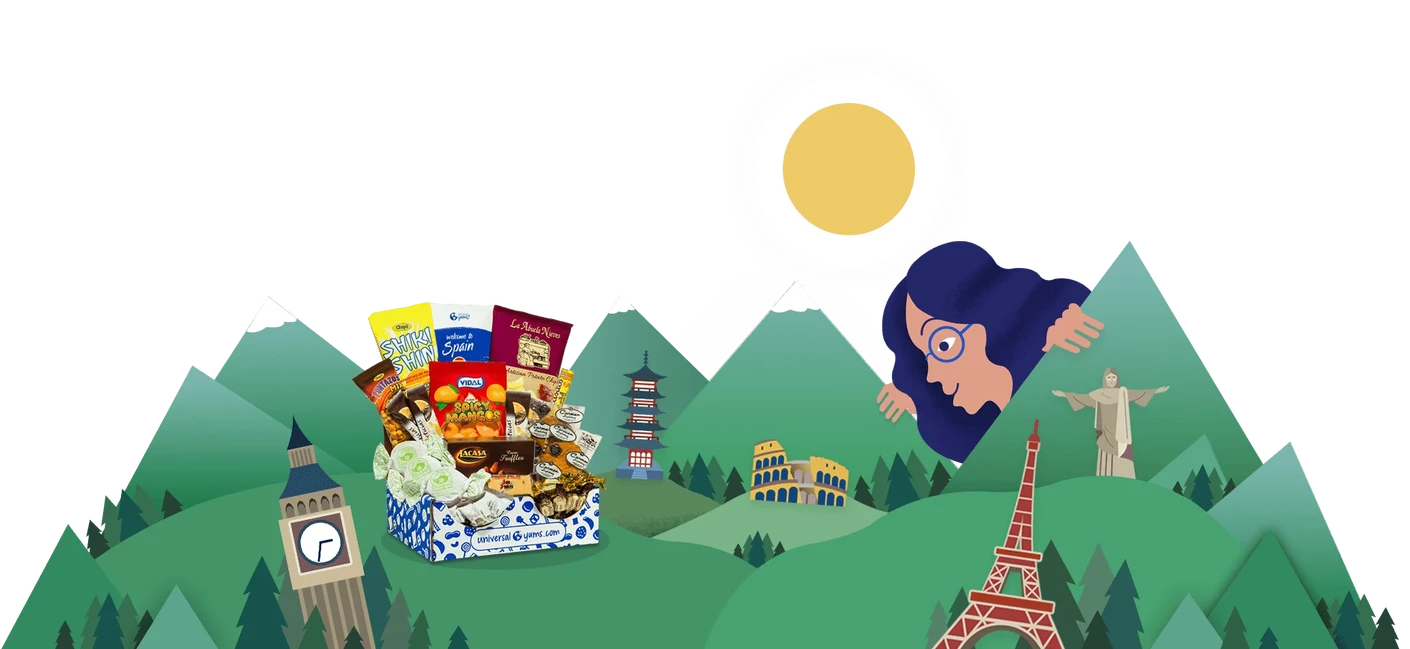 Universal Yums has a sale for Holiday gifting for their popular snack subscription box!
Get $10 off on 6 or 12-month Yum Box gift!
Get $20 off on 6 or 12-month Yum Yum Box gift!
Get $30 off on 6 or 12-month Super Yum Box gift!
Deal applies automatically, just use this link to gift! NOTE: The price you see on the pages is the regular price, and the additional discount will deduct in your cart.
Get up to $30 off at Universal Yums!
HINT: If you want to subscribe for yourself, you can always gift it to yourself!
We also have spoilers for this year's annual Holiday Box!
Our limited edition Holiday Box is the perfect gift! Filled with festive flavors from 9+ countries.
Jordan's Favorite Holiday Treat! This delicate dessert is served every year on Eid Al-Fitr to mark the end of the month-long Ramadan fast.
Italy's Sweet Holiday Bread Whether store-bought or homemade, it's all the same: a simple yeasted sweet bread that screams "Christmas in Italy."
A Turkish New Year's Eve tradition! Eating a piece of every flavor (orange, lemon, and traditional rose) is a near guarantee of good luck next year!
Here's what the Yum Yum Box includes:
Check out all our Universal Yums reviews to find out more about this subscription box!