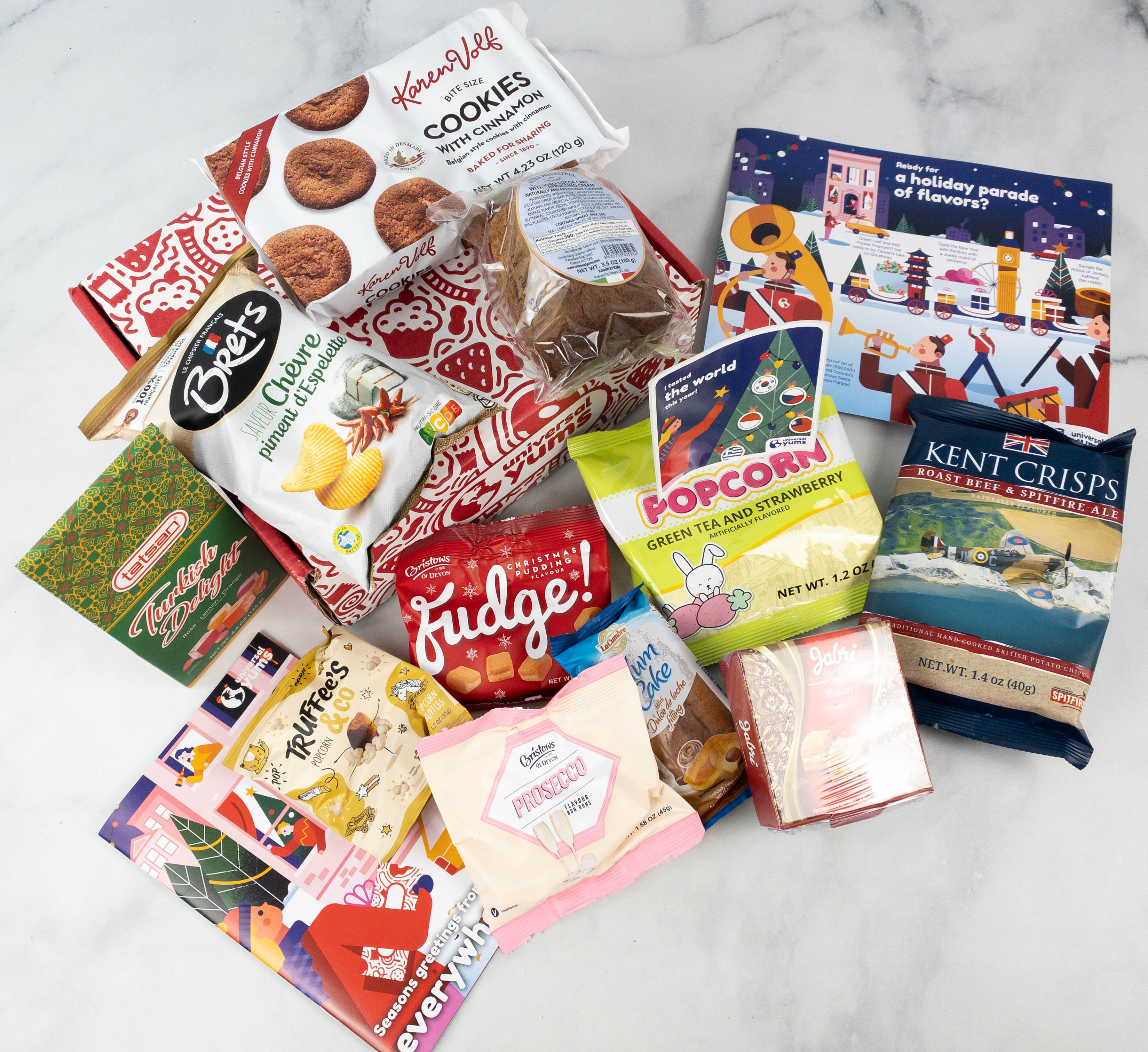 The holidays are a great time to indulge in the tastiest of treats! The Universal Yums Holiday Parade of Flavors Box is specially curated to be enjoyed this season, and the best thing is that the goodies come from all over the globe. Yes, you read that right! Unlike regular boxes that feature only one country, we get to enjoy a great assortment of snacks from the Netherlands, Taiwan, Turkey, and more. My Yum Yum box has 10-12 snacks plus a 16-page booklet and other bonus content.
DEAL: Save 10% on a 6+months Universal Yums subscription!! No coupon code needed, just use this link to sign up!
Our first stop is the United Kingdom, where the Roast Beef & Spitfire Ale Potato Chips came from! These yummy chips are made from Kentish potatoes. They boast a rich beef flavor as well as spitfire ale from Britain's oldest brewer. No worries, it's alcohol-free, but I did say WHOA when tasting them – they really taste like beer!
Next, we proceed to France and experience the unique taste of Goat Cheese & Espelette Chili Potato Chips. There's so much going on in one bite, from cheesy to spicy to creamy!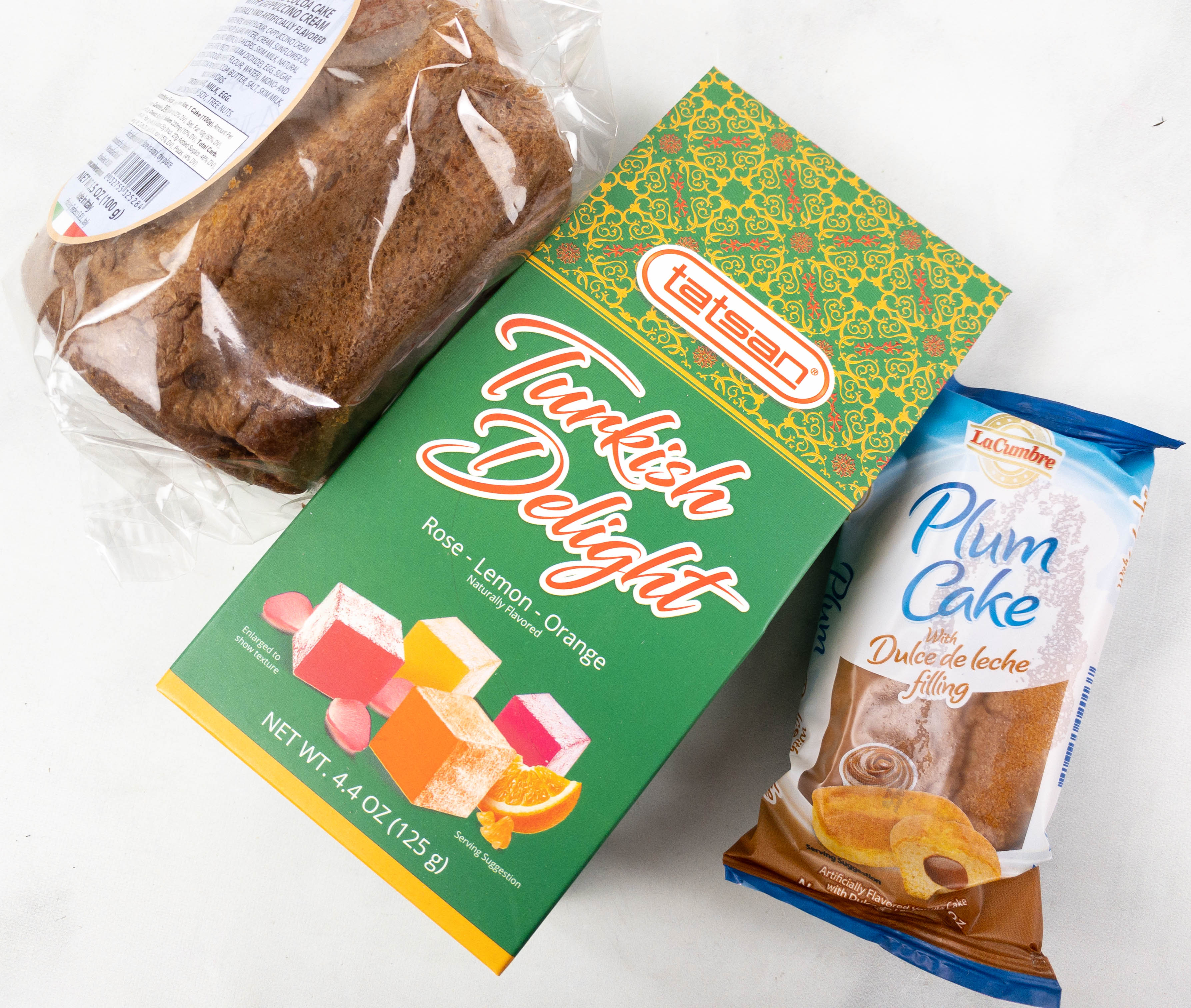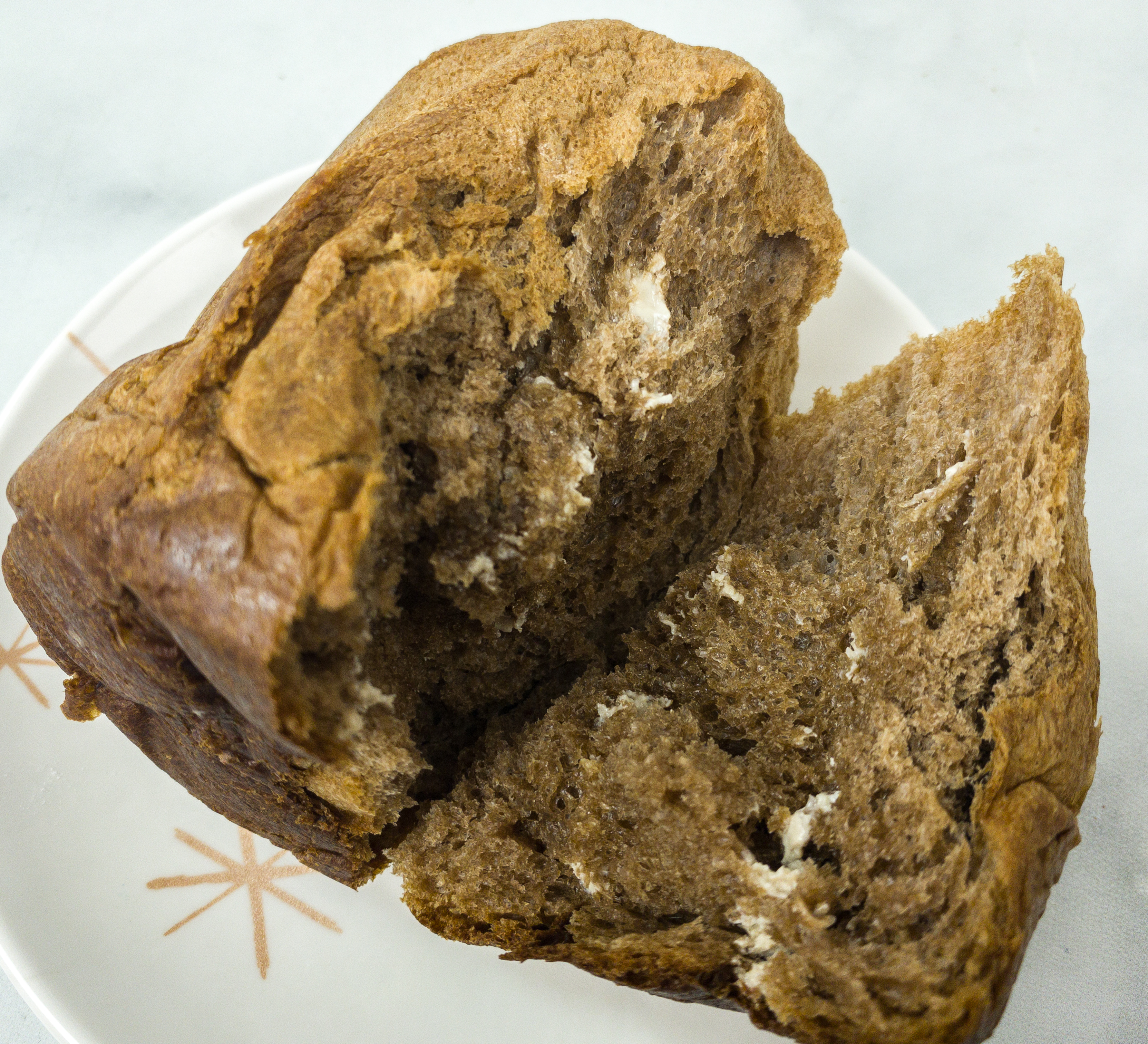 The Cappuccino Cream Cocoa Pandoro from Italy is the holiday bread of your dreams! It's soft and sweet, with a luscious cappuccino cream in the middle. Next up is the Assorted Turkish Delight! It's a popular confection from Turkey with a gummy texture and a coating of powdered sugar. The pack we received included rose, lemon, and orange flavors! We have another delicious bread in the box and this time, it's the Dulce de Leche Filled Plum Cake from Mexico. This soft and airy cake is great for breakfast or a snack, especially when paired with a hot drink.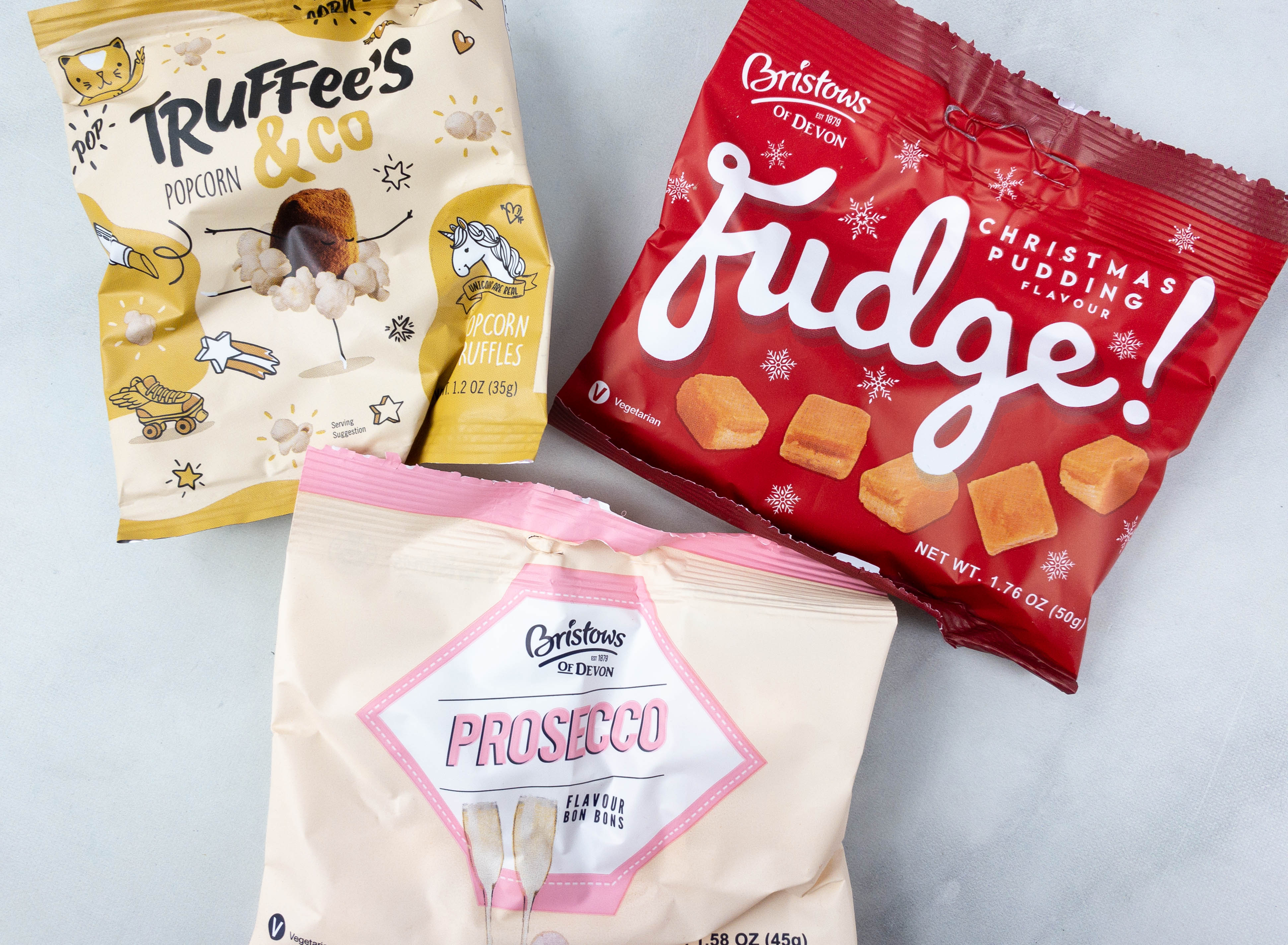 There's always more room for dessert, especially if it's as tasty as the Popcorn Flavored Chocolate Truffles! These French cocoa truffles have crunchy bits of popcorn that add a bit of saltiness to each bite.
Next on the list of holiday treats is the Christmas Pudding Fudge from the UK. This chewy candy is inspired by the flavors of classic Christmas pudding, which typically includes dried and candied fruit, brandy, and spices. Another unique British snack in our box is the Prosecco Bonbons! Prosecco may have originated in Italy, but in the UK, they have these sparkling wine candies inspired by the famous bubbly drink! It's non-alcoholic as well.
How about pairing Denmark's Cinnamon Spice Cookies with a glass of milk? They brought one of the best Danish cookies in our box and they're just so crisp, with the right balance of sweetness and spiciness.
Our next destination is none other than Jordan, where Baklavas originated. This delicacy has nutty and sweet flavors, as they contain caramelized cashews and pistachios plus syrup-glazed phyllo dough.
We're down to our last stop for this holiday box: Taiwan! This bag of Green Leaf and Red Flower Popcorn is actually strawberry and matcha-flavored popcorn, and it's are so good. The festive colors are really just a bonus!
Universal Yums celebrated the holiday season with unique snacks from around the world. The box was jampacked and I loved trying every single snack. Many of them are already familiar like the Turkish delight, baklava, and spiced cookies, but I really don't mind trying them again since they are tasty and their respective flavors fit the holiday season perfectly. I loved the candies and chips in this box as well. Overall, this whole curation put me in a festive mood!
Here's a peek at the Universal Yums booklet, which has fun facts about the snacks and has features about how Christmas is celebrated in different parts of the world: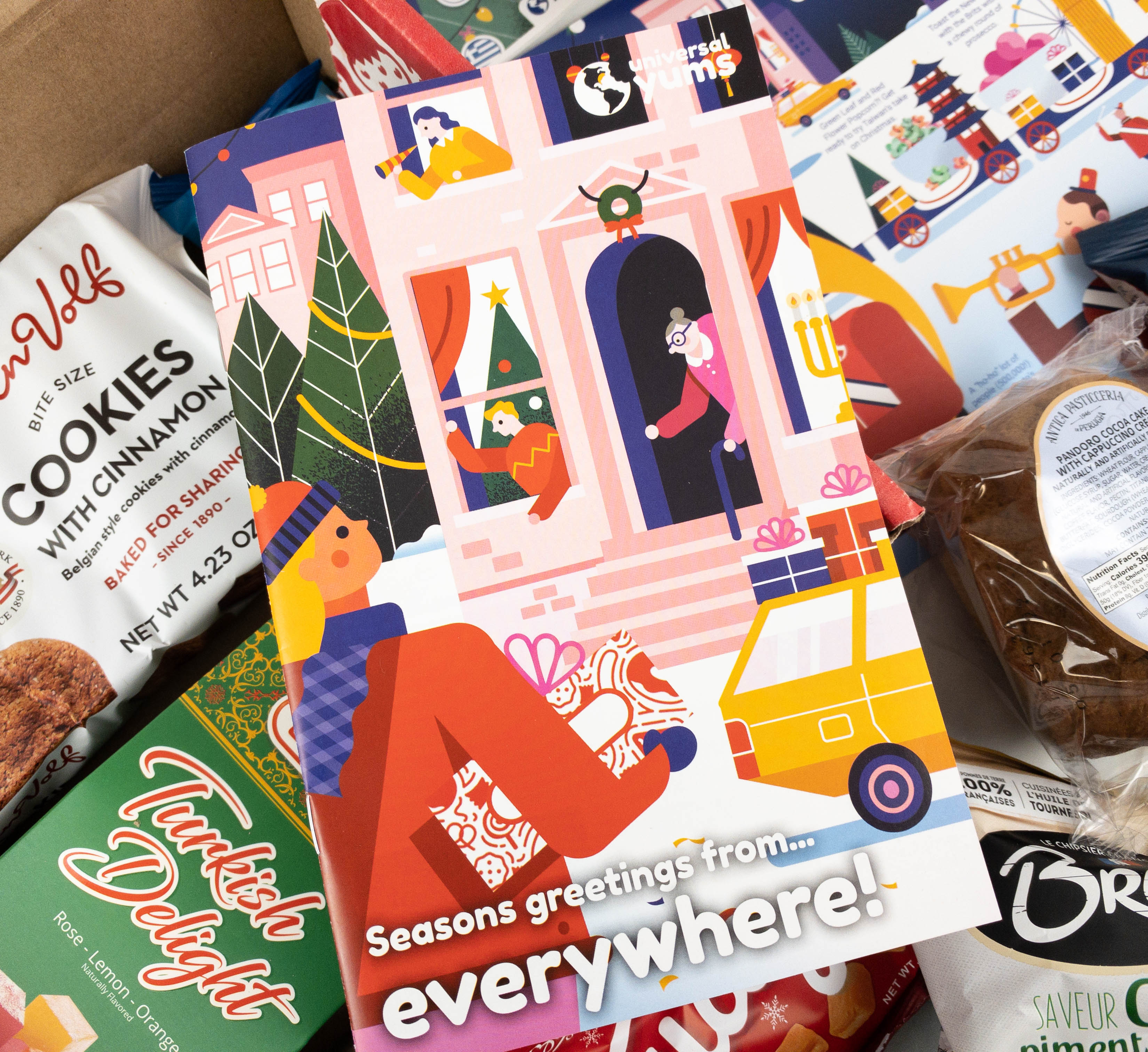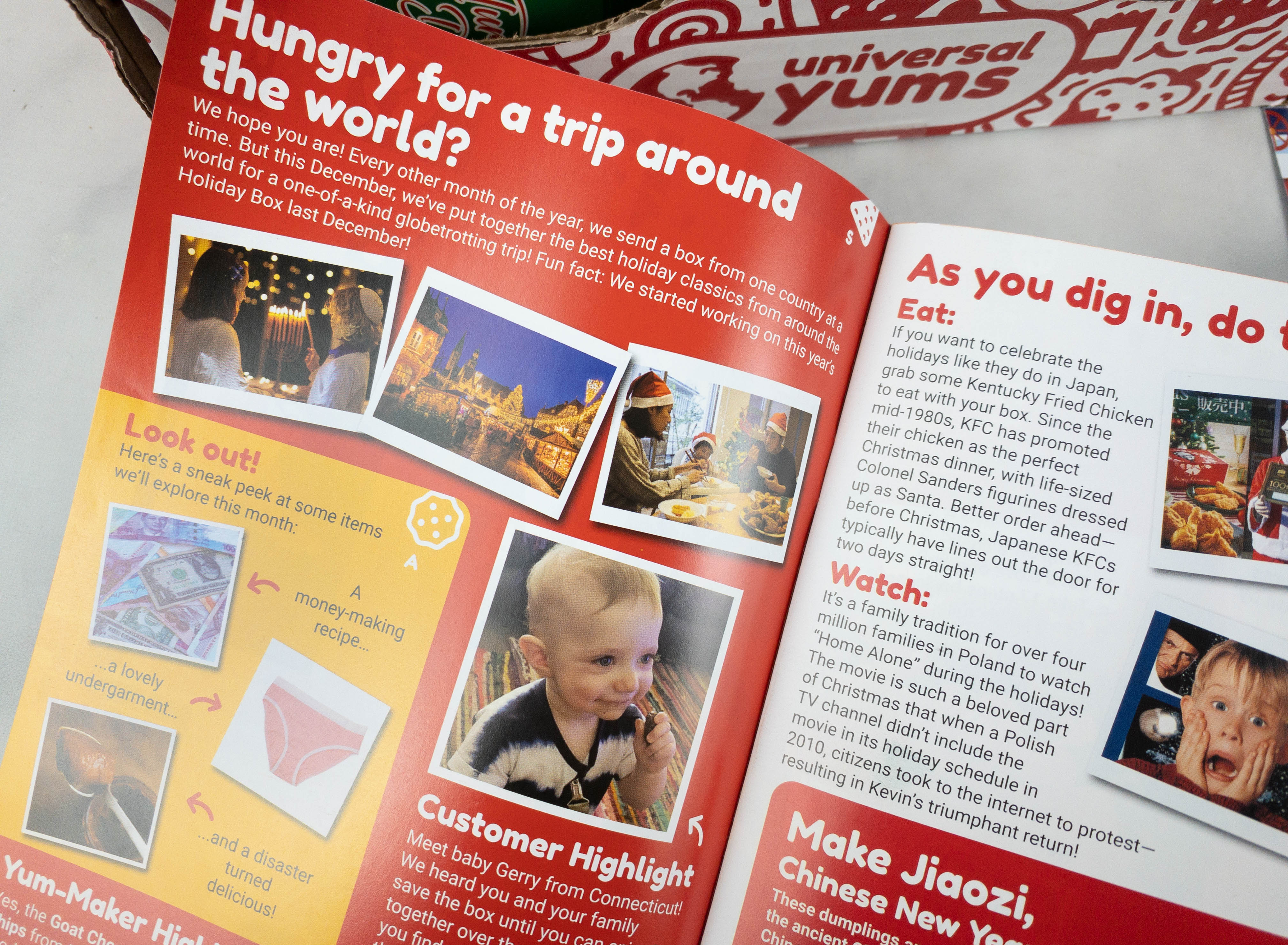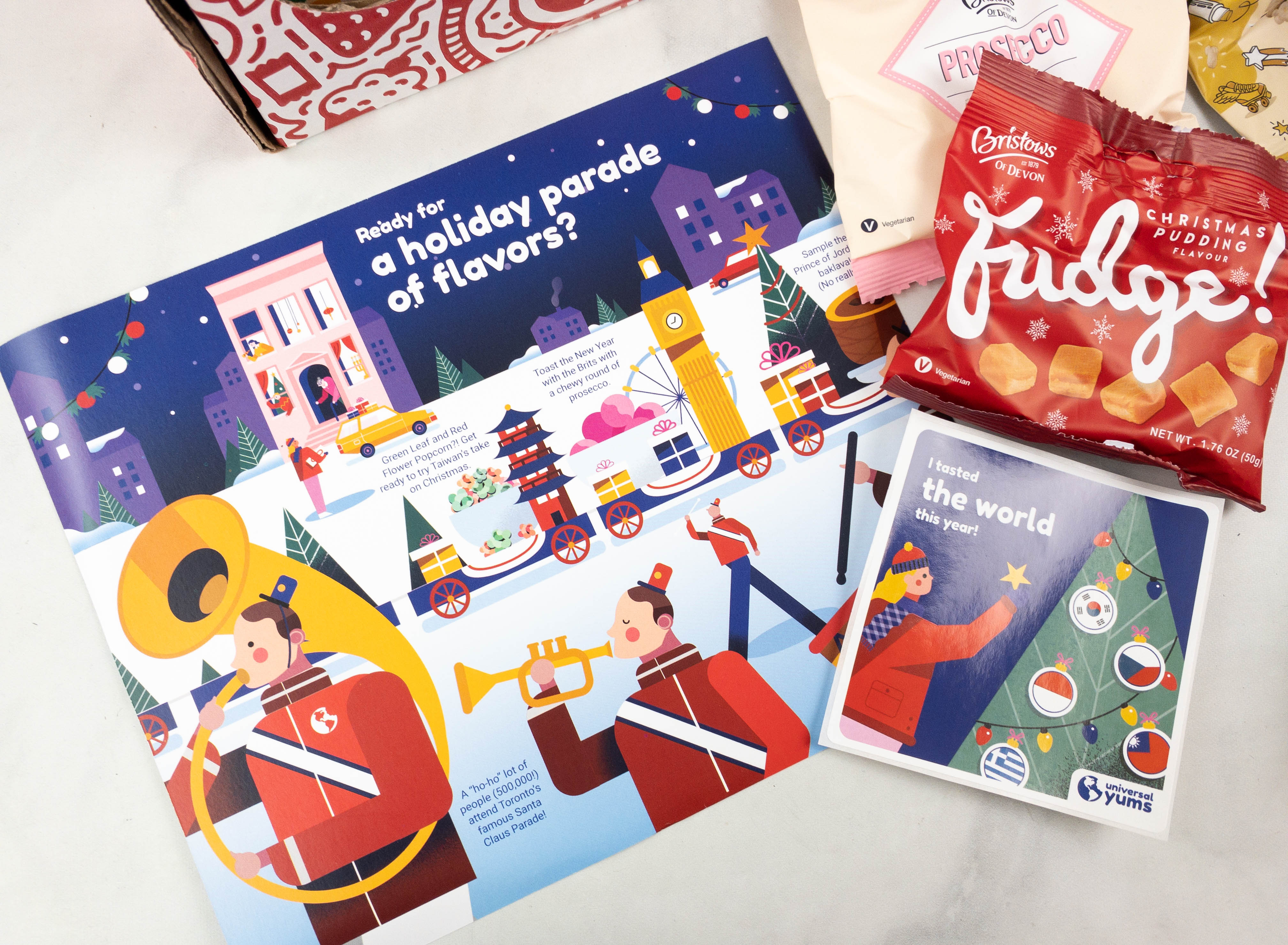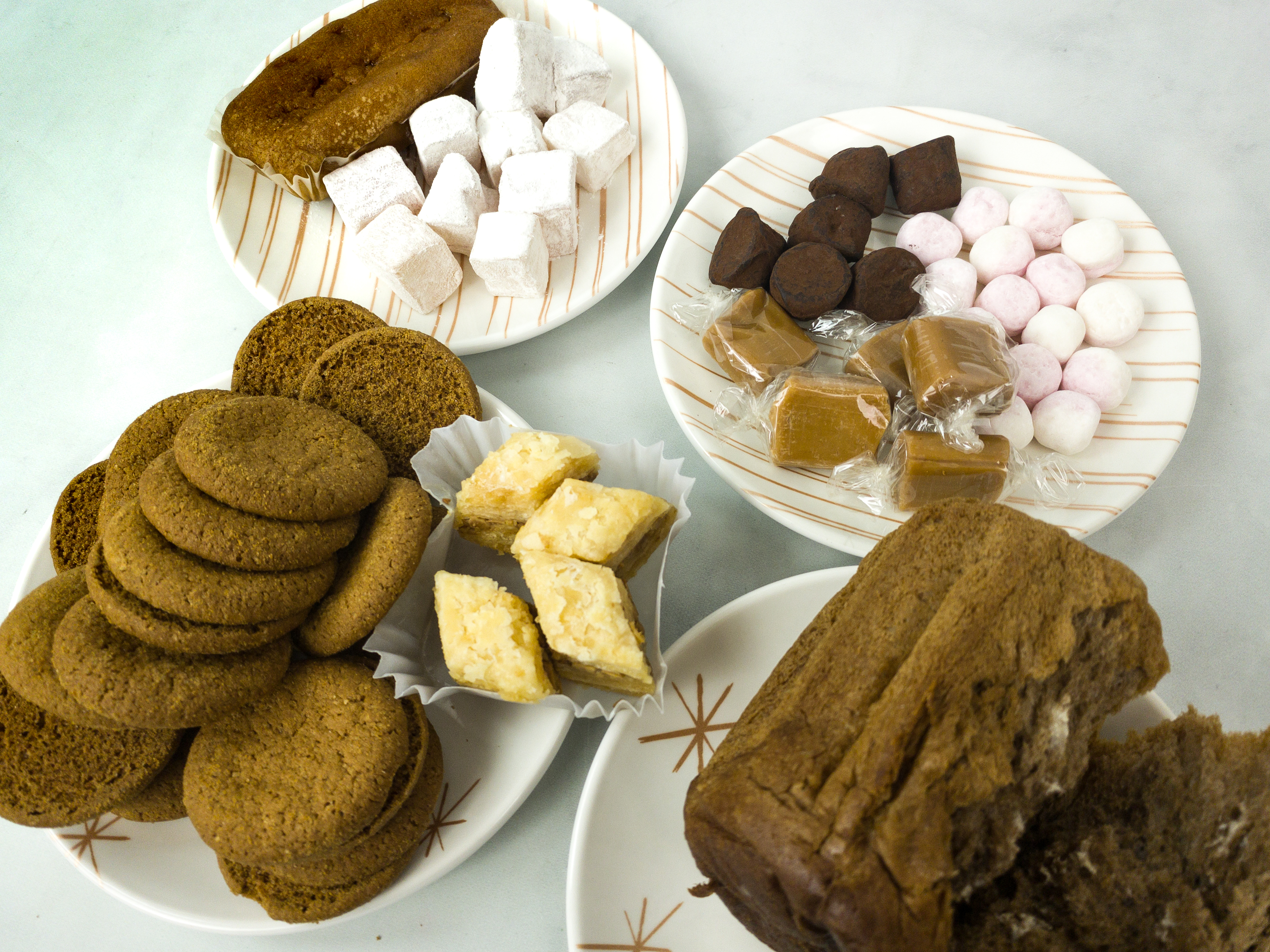 Universal Yums is an international snack subscription! Featuring a new country each month, the box contains unique and delicious snacks that are either difficult or impossible to find in US stores. They promise to always include a variety of sweet and savory snacks, all with the featured country's distinct flavors and spices. Each box also comes with an interactive guidebook containing an explanation of why they chose each snack, as well as trivia, games, recipes, and other cultural features! This monthly snack subscription is a reader favorite – it's taken top honors 2 years in a row in our reader's selections for best snack subscription box!
There are three available box sizes:
Yum Box – 5-7 snacks plus a 12-page booklet for $16 a month
Yum Yum – 10-12 snacks plus a 16-page booklet and other bonus content for $27 a month
Super Yum Box – 19-20 snacks plus a 16-page booklet and other bonus content for $41 a month
Have you tried Universal Yums? What do you think?