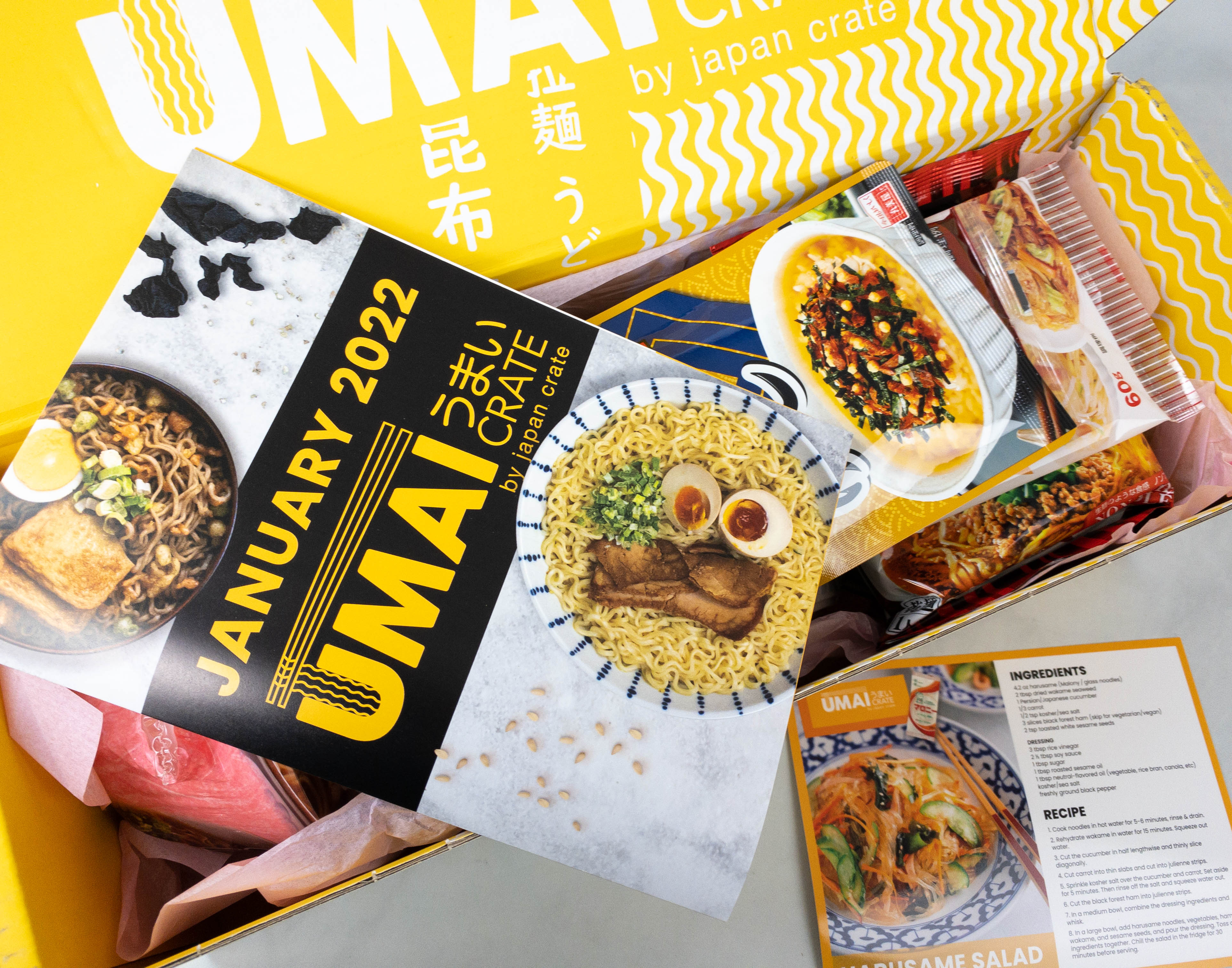 We have the full spoilers for the January 2022 Umai Crate, a Japanese instant noodle subscription! Sign up by 12/31 and get the January Umai Crate. You'll get an assortment of authentic Japanese noodles to satisfy your cravings! Expect popular Japanese noodle brands, as well as noodles that are either hard to find in US stores or too pricey to buy in retail.
DEAL: Save $3 on your first box! Use coupon code HELLO.
OR Use the coupon code CHOPCHOP at checkout to get a FREE Character Chopsticks with your first crate!
Each Crate will include: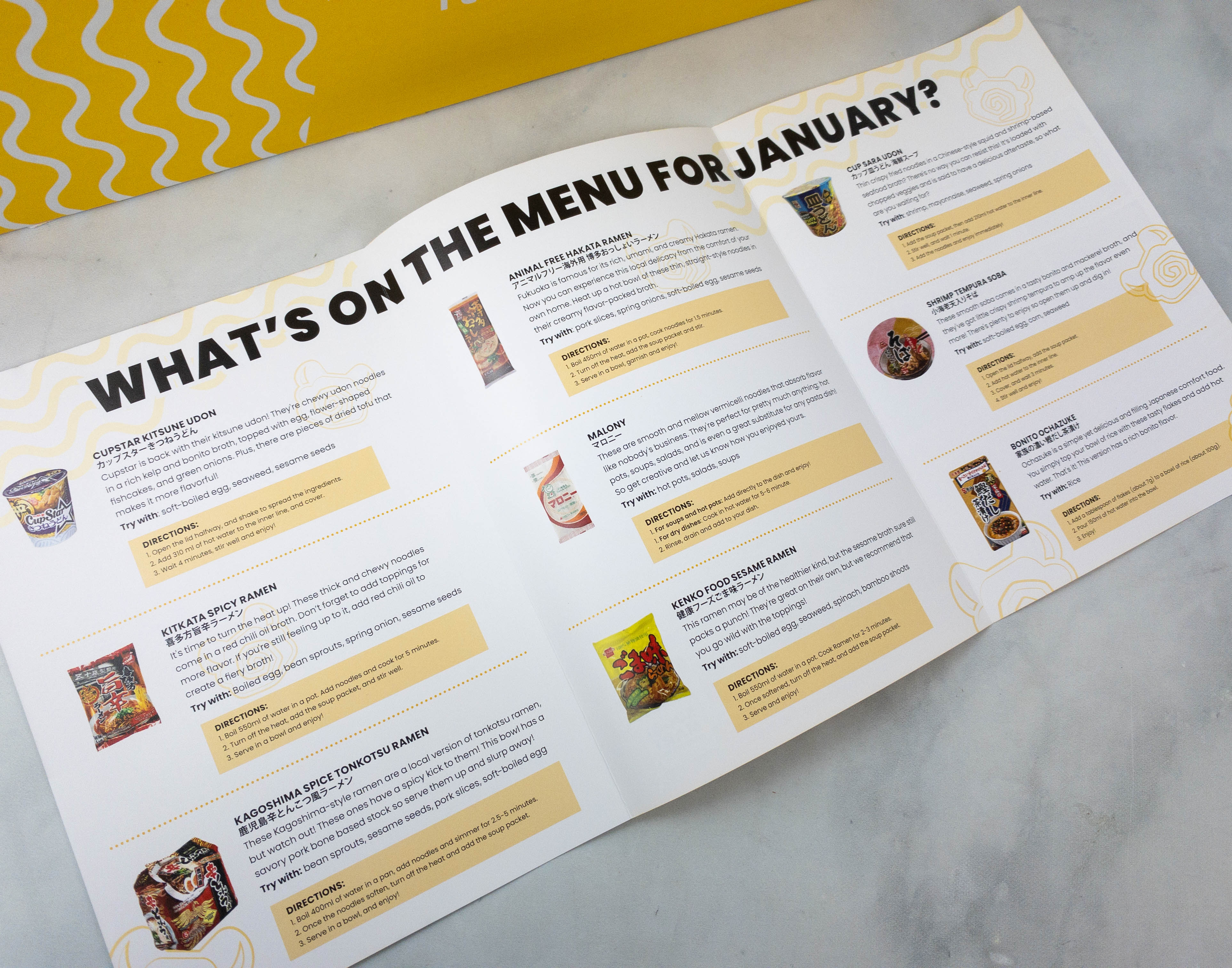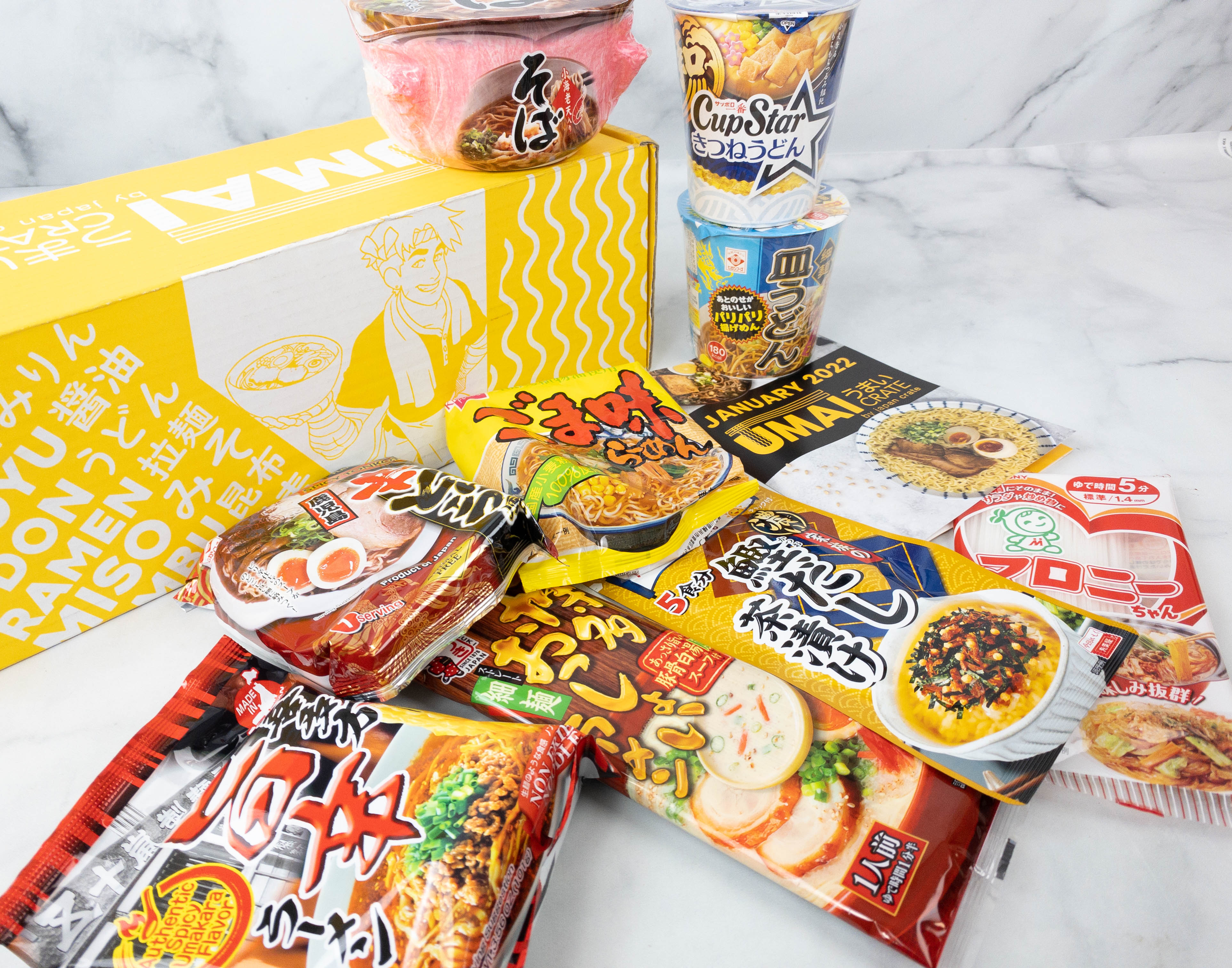 Cup Sara Udon
These are thin, crispy fried noodles in a Chinese-style squid and shrimp-based seafood broth! Loaded with chopped veggies, they're simply irresistible! Easy to make but totally tasty, they're perfect for when you're in the mood to treat yourself!
Animal Free Hakata Ramen
Try this local favorite that's famous in Fukuoka in the comfort of your own home! The Hakata Ramen is coming your way in this month's crate!
Cupstar Kitsune Udon
The CupStar Kitsune Udon is coming your way in this month's crate! The thick and chewy noodles goes perfectly well with the bonito-based broth 🤌 Also add toppings like tofu and green onions to enjoy it more! 🍜
Shrimp Tempura Soba
Did you know that soba noodles are made from buckwheat flour which makes it a healthier option when eating noodles? 😁 Try this Shrimp Tempura Soba coming your way in this month's crate! ❤️ Add some tempura and green onions for the full experience!
Plus these following noodles:
Kitkata Spicy Ramen
Kagoshima Spice Tonkotsu Ramen
Malony
Kenko Food Sesame Ramen
Bonito Ochazuke
Umai Crate is a monthly subscription box from the Japan Crate family that brings you exclusive Japanese-style noodles every month. The subscription costs $49.95 per month, and you'll get 7-8 noodles straight from Japan, plus bonus goodies!