Goddess Provisions November 2021 gives us a chance to awaken the goddess within us, using spiritual tools, crystals, and other mindfully-curated items! The MOON GODDESS themed box has 7 items, which is also great for anyone who loves to collect anything moon-inspired.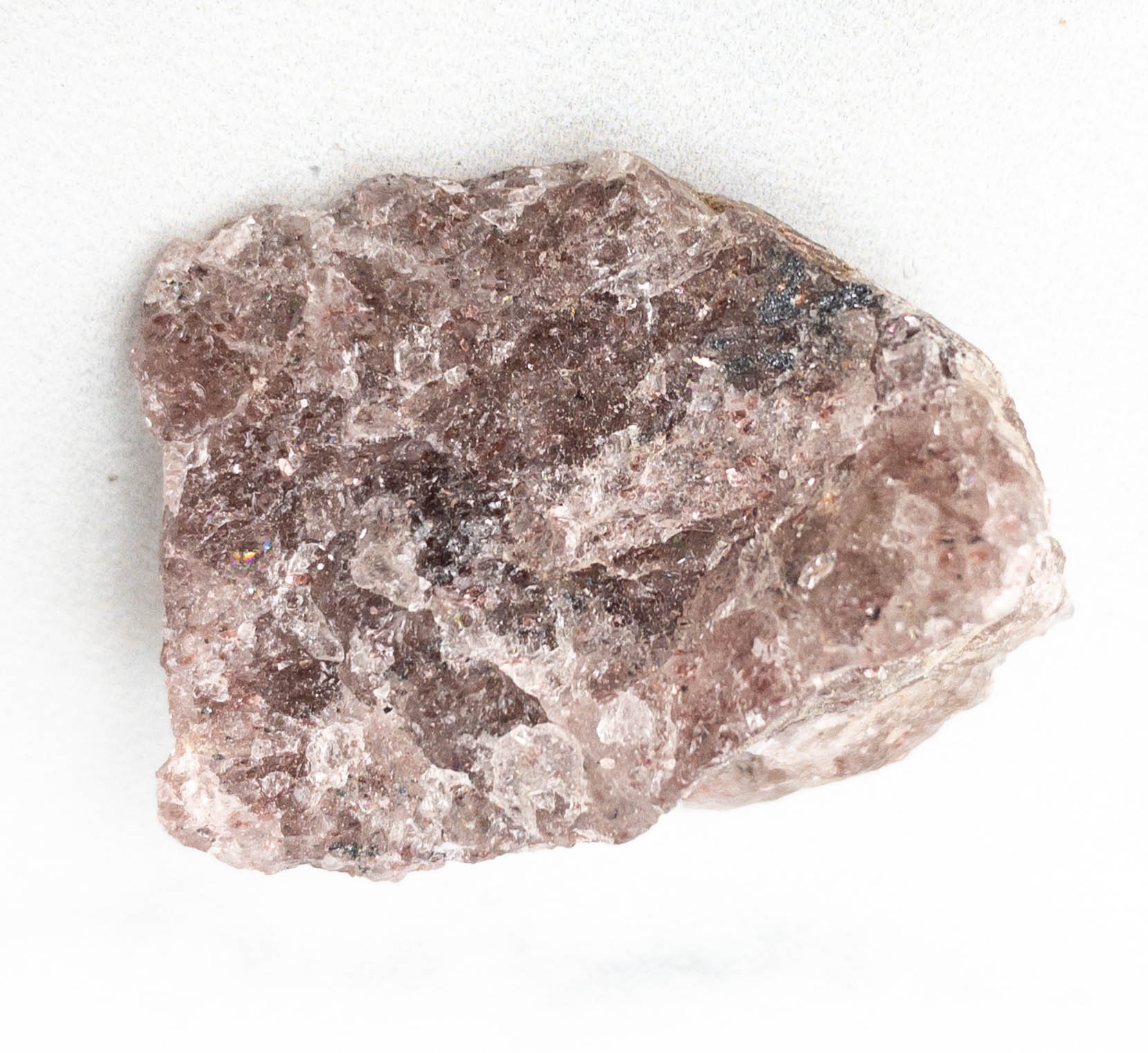 Raw Strawberry Quartz ($8) Since this is a raw strawberry quartz, it's rough and jagged all over but it still looks wonderful. Also known as "The Stone of Inner Love", this is said to have a strong love-based energy that helps trigger the good flow of happiness and love in your life!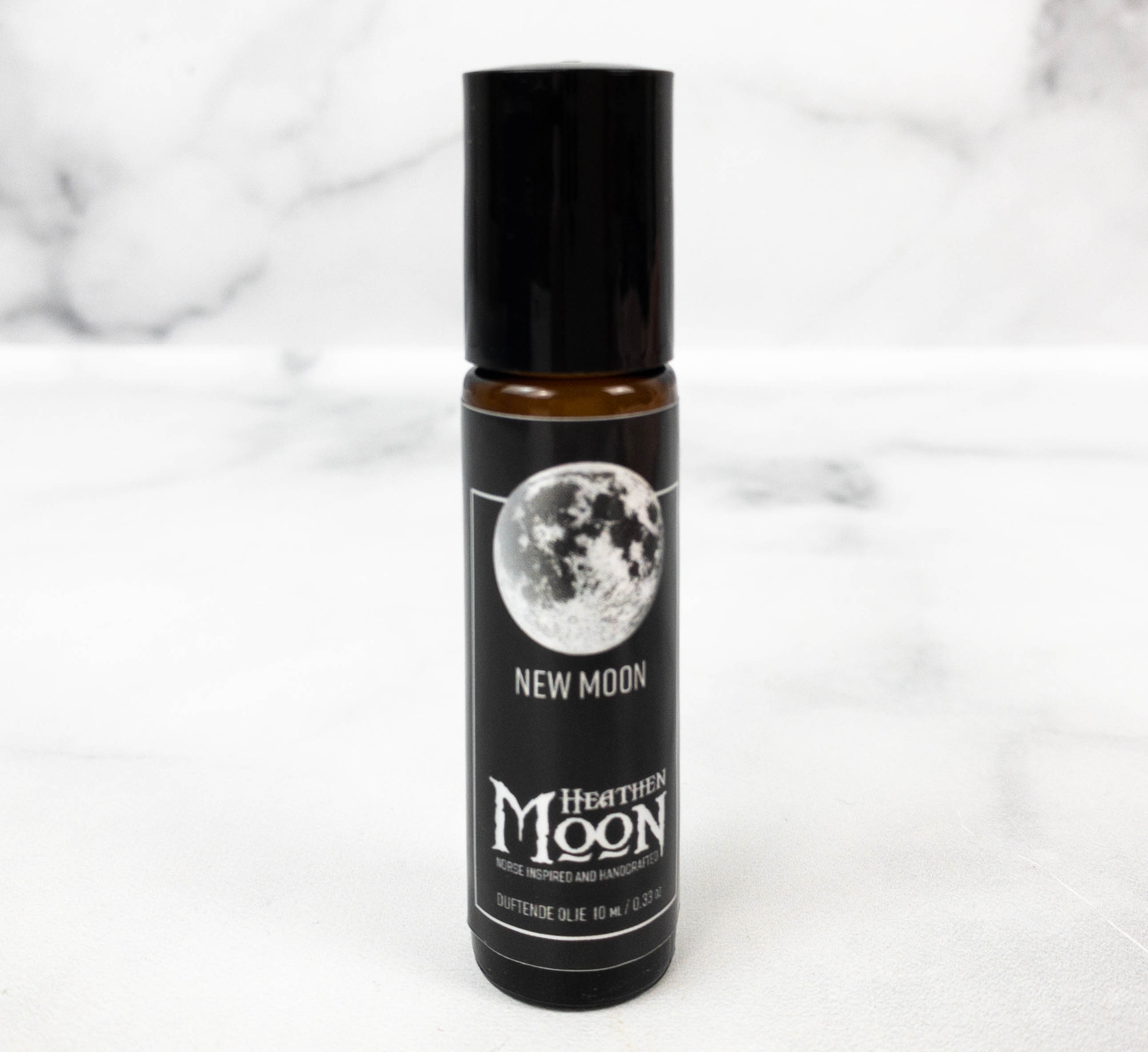 New Moon Roll-On ($20) This blend of essential oils smells amazing with a hint of citrus! It is said that this blend helps renew your energy so it's great to use whenever you're feeling overwhelmed with everything going on. It came in a roll-on container so it's travel-friendly as well!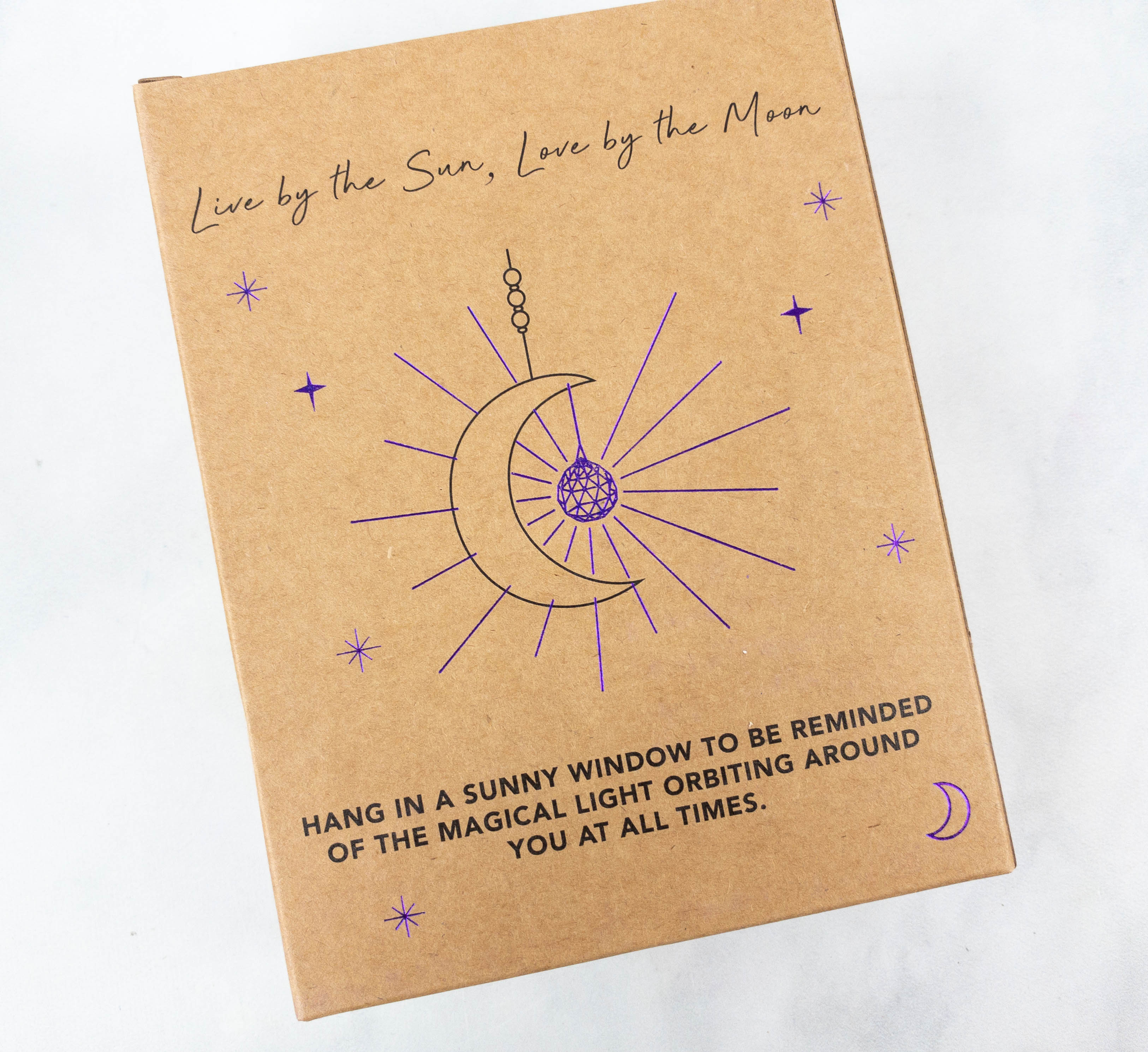 Crescent Moon Rainbow Maker ($25) Next up is a lovely decorative piece that is best placed by the window or anywhere that is usually hit by the light.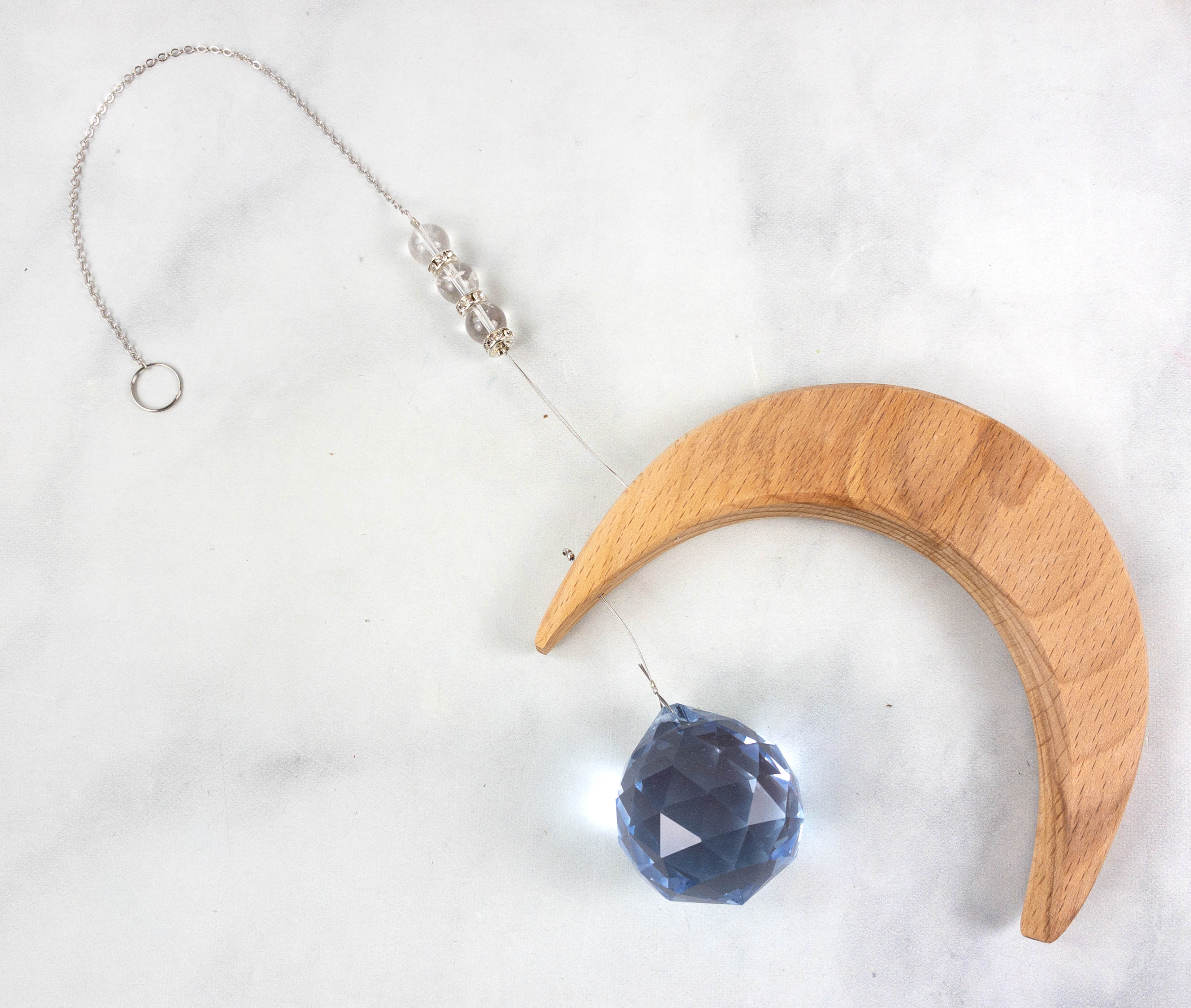 It has a wooden part made out of wood that resembles a crescent moon. Dangling in the middle is a crystal with a lot of facets that break the light and turn it into a rainbow!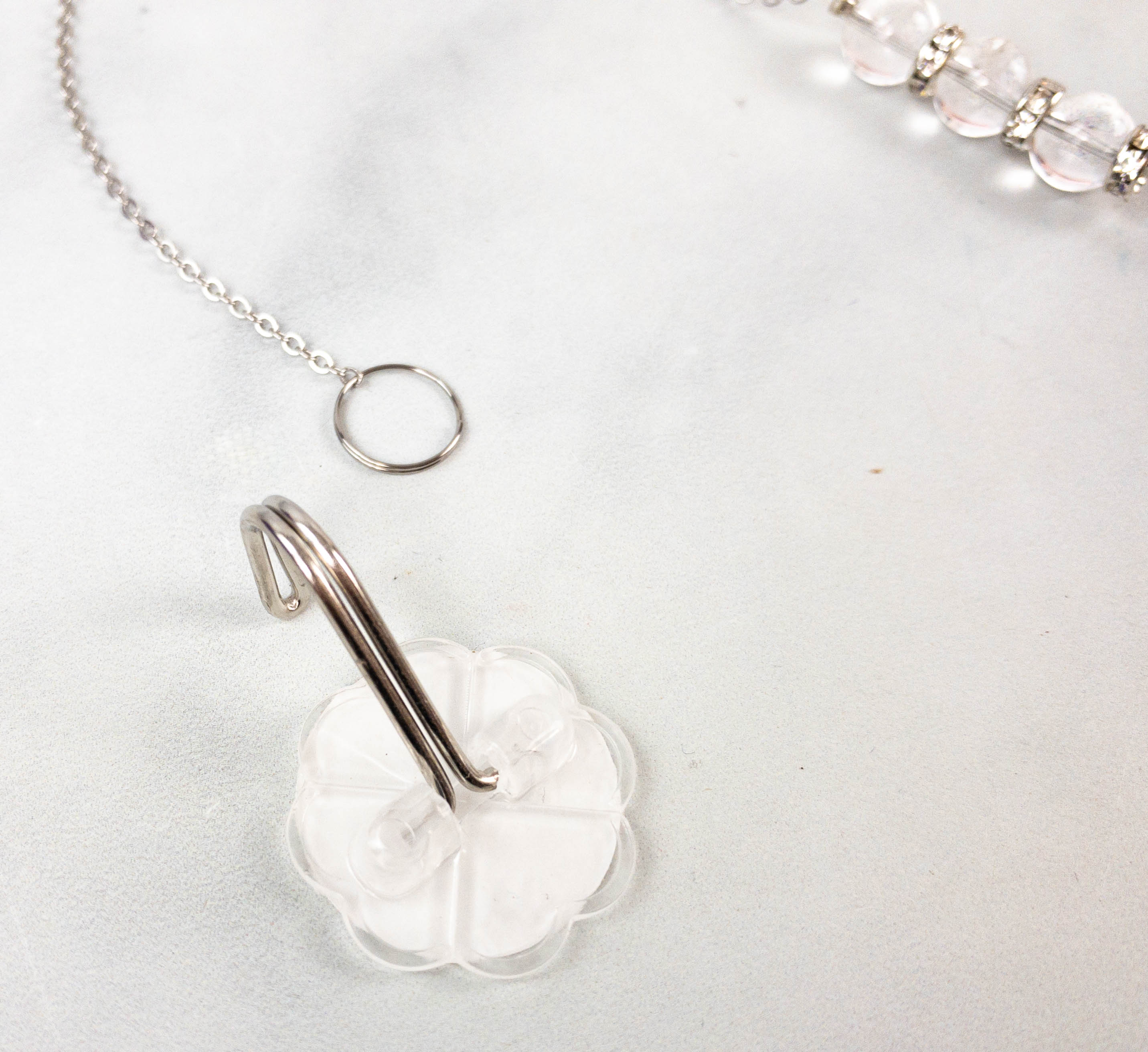 It came with its own hook so it's ready to be hung anywhere you like, as soon as you open the box!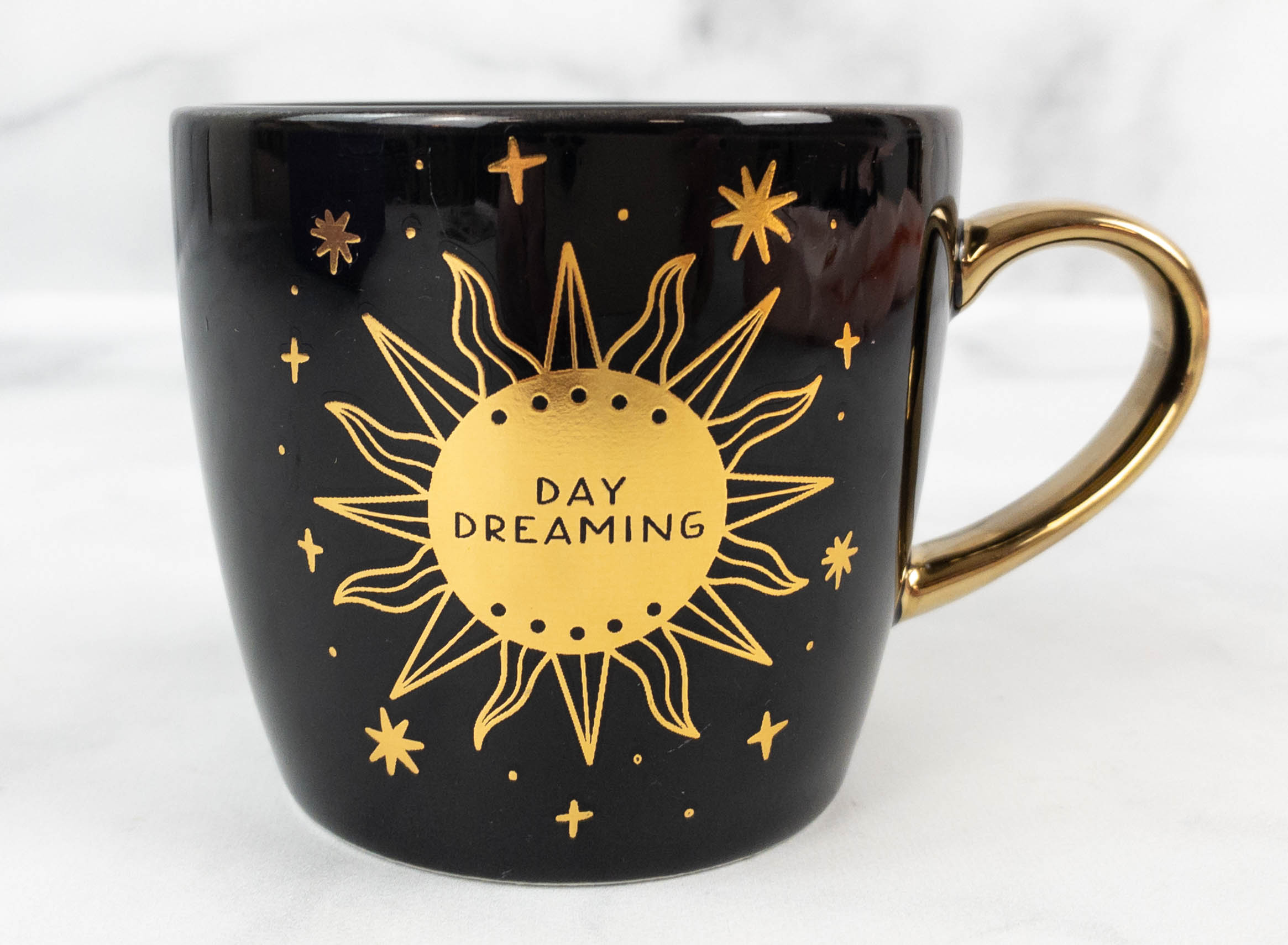 Lunar & Solar Ceramic Mug ($22) Adding to the list of beautiful moon-themed items is this ceramic mug! It's great for everyday use, whether for your calming or energizing drinks.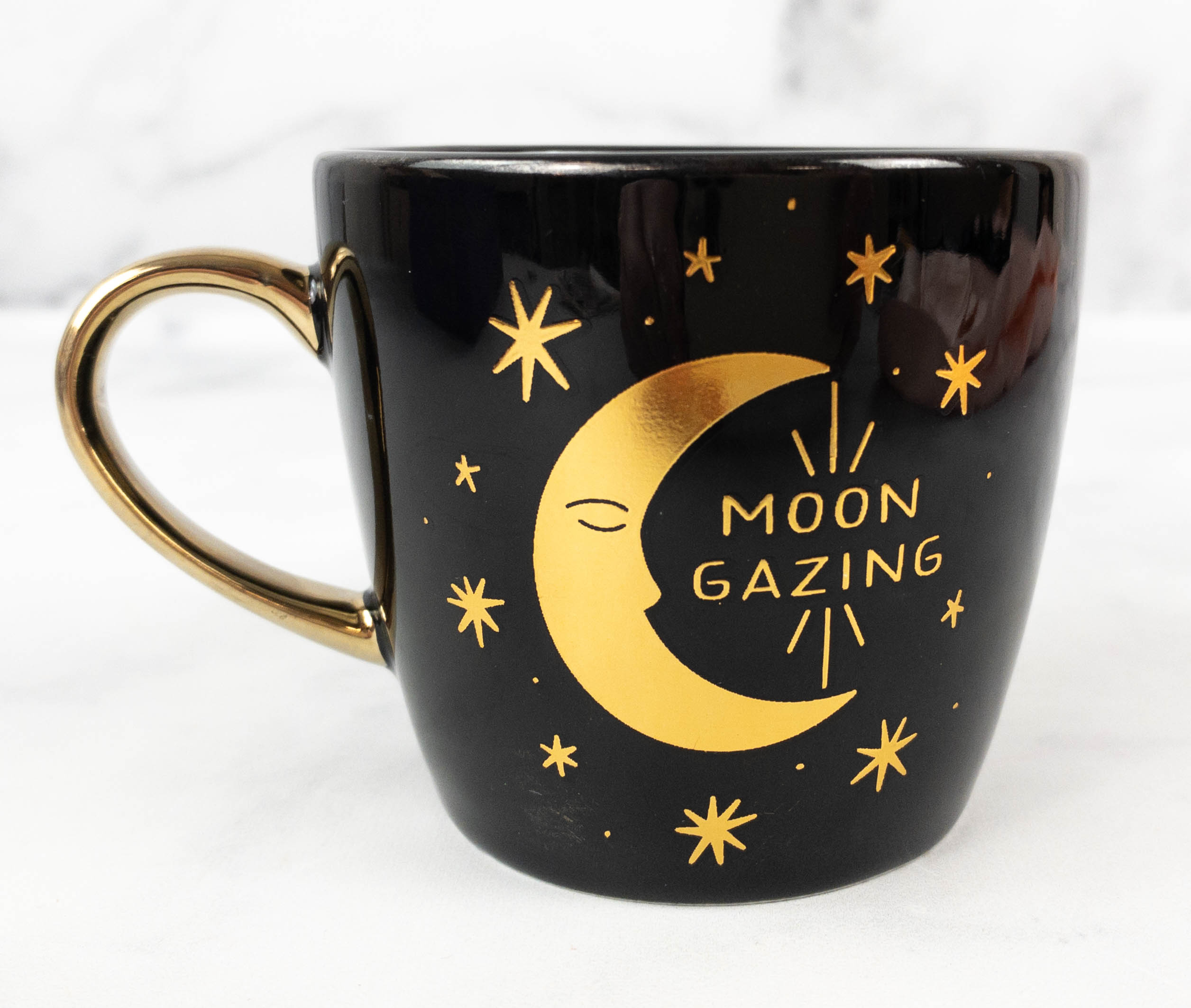 It looks sleek with its iridescent glaze! It also has two different sides: one features the sun with the words DAY DREAMING, while on the other side is a moon and it says MOON GAZING.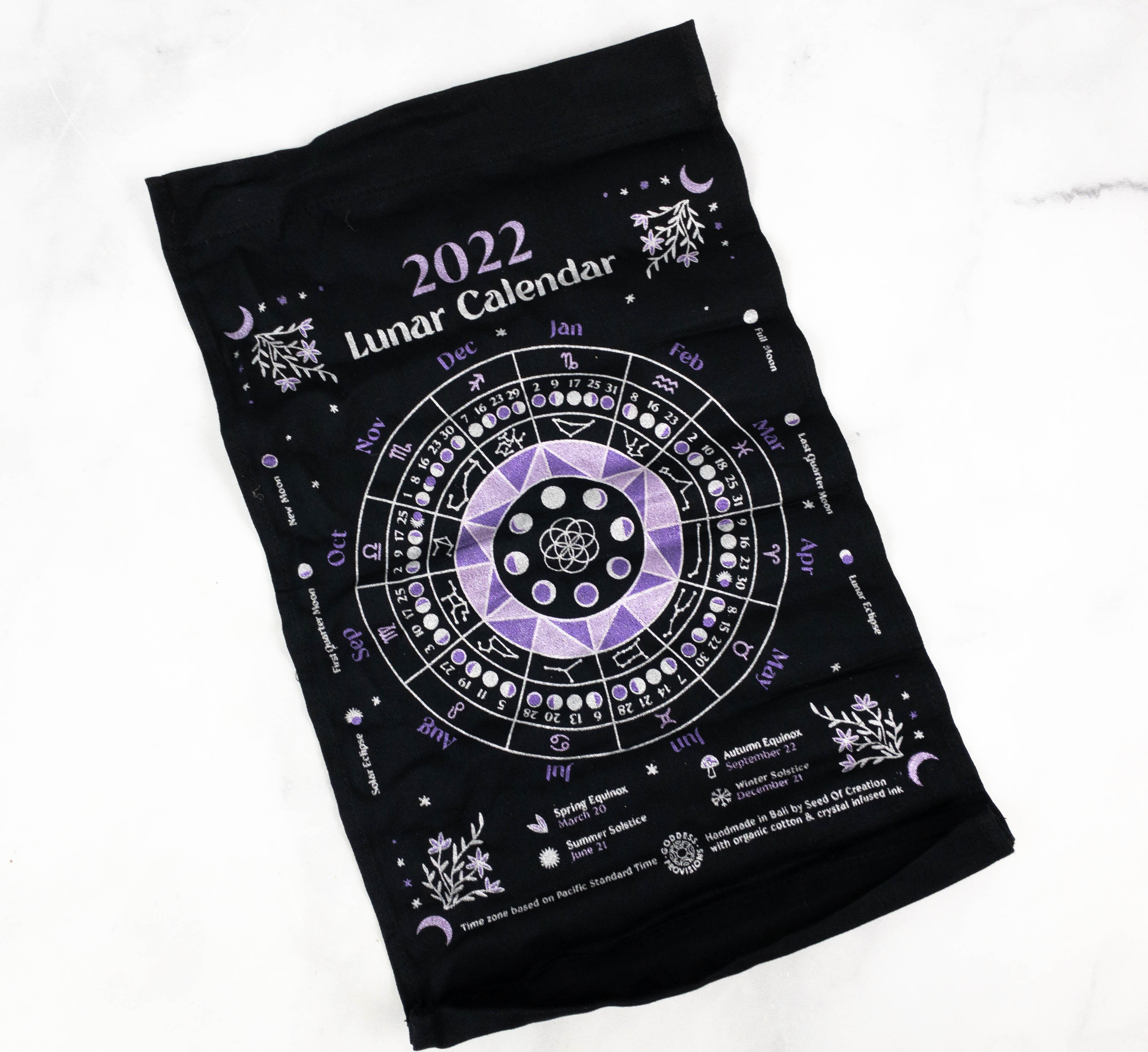 2022 Lunar Calendar ($25) They also sent a 2022 Lunar Calendar so you can have a guide in planning your activities for the upcoming year. Lunar Calendars are known for using the phases of the moon to measure time and if you base it with astrology, it is said that it can guide you on how you can live your best life as it gives predictions on what you should avoid and what you could go for in your daily life.
Crystal Dreams Pillowcase ($22) The pillowcase came protected in its own box packaging!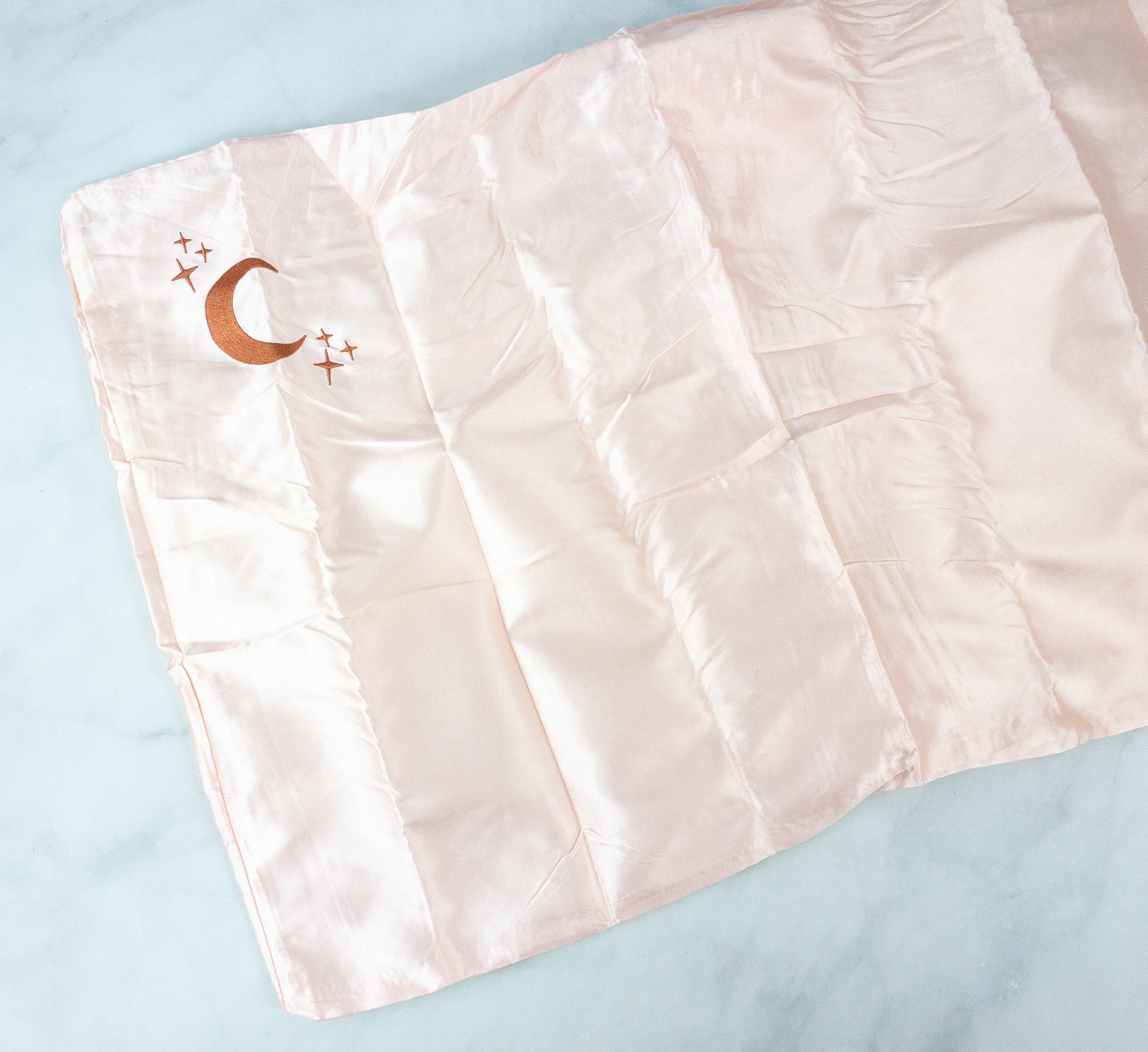 I love this pillow case because it feels really nice on the skin. It also has a silk-like fabric so it stays cool all night long.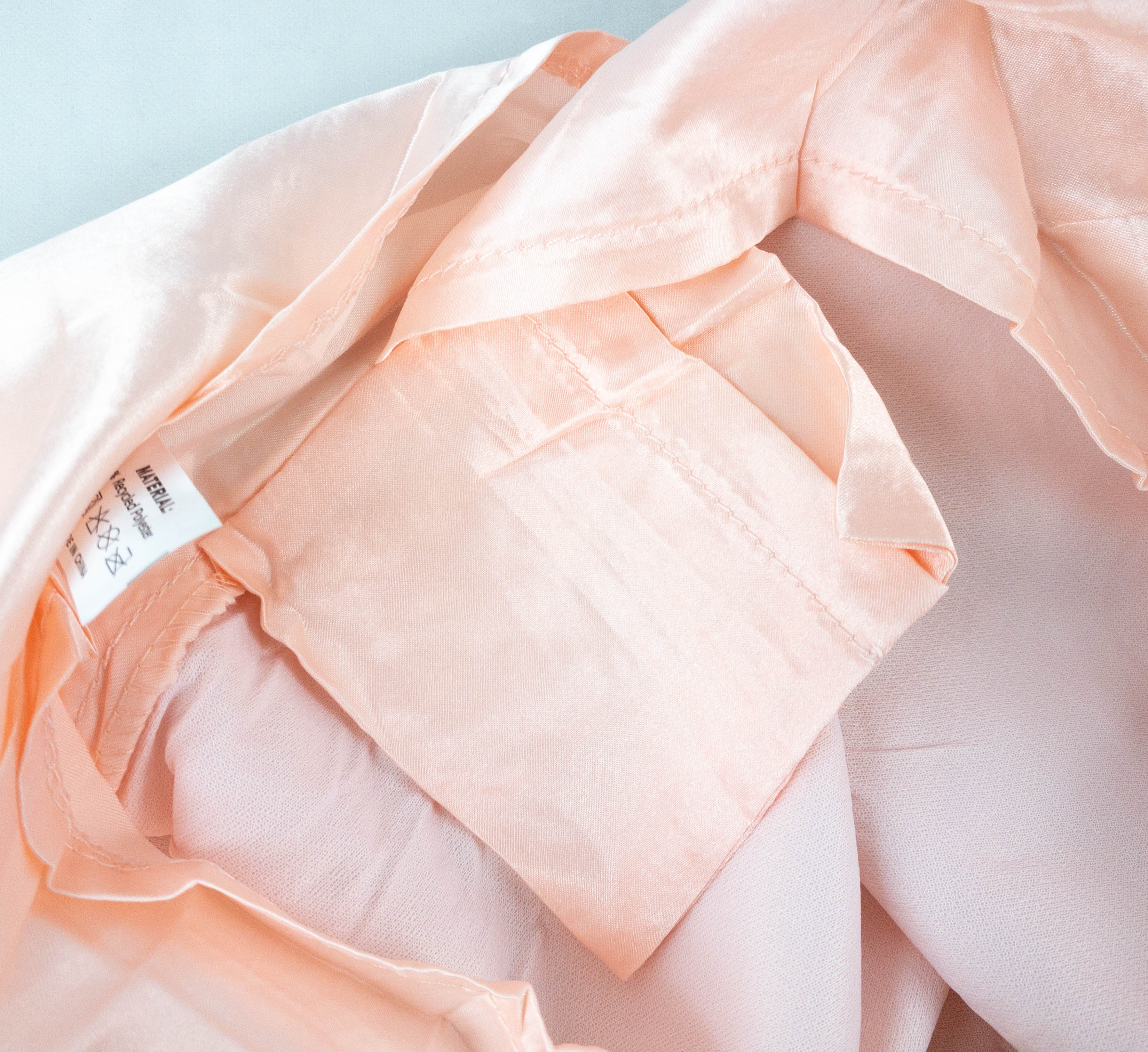 There's also a small pouch inside where you can store your crystals. This way, the crystal can help you get better sleep while also helping clear your mind and ease you of your stress and other worries!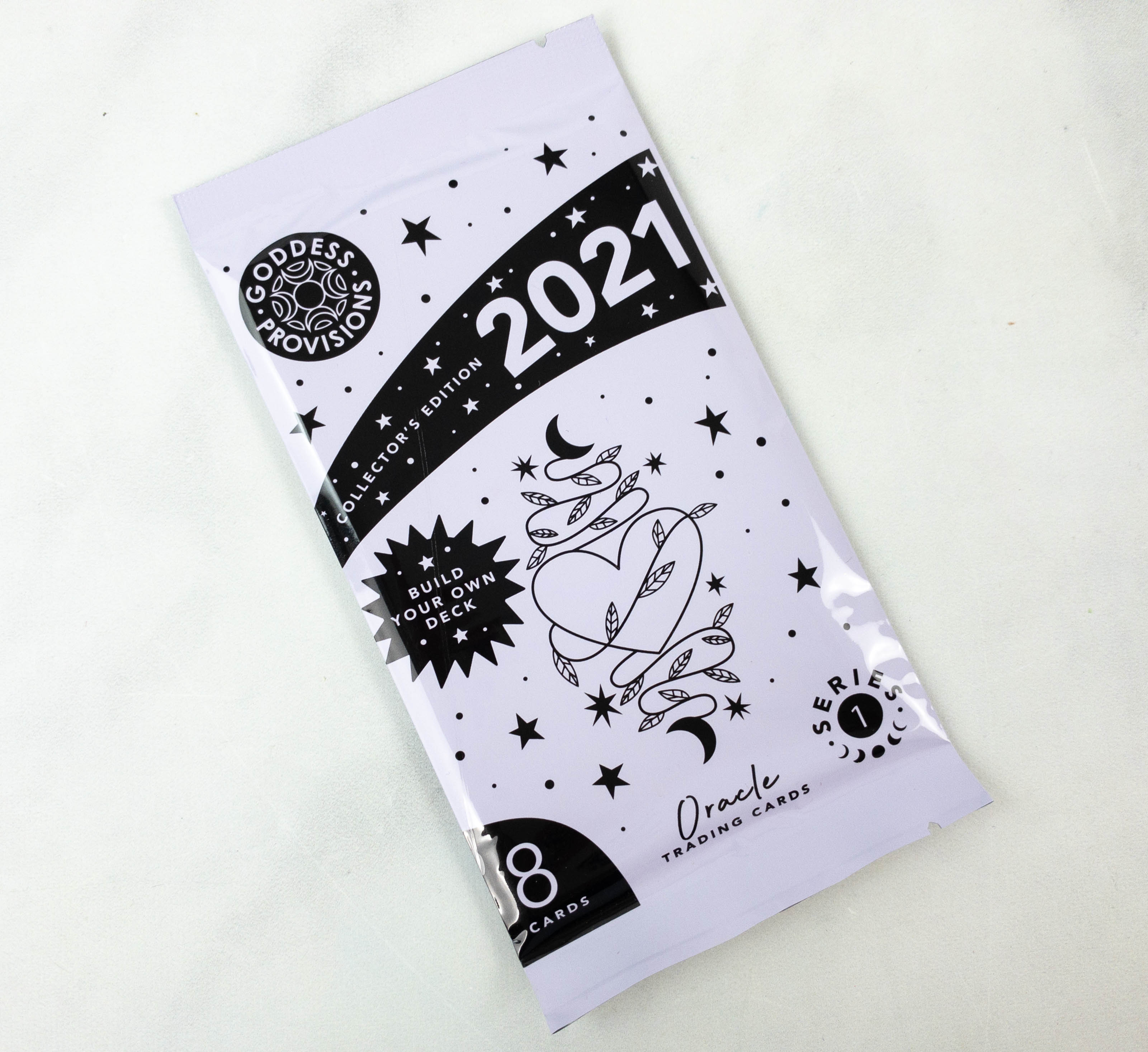 Limited Edition Moon Phase Oracle Cards ($8) Goddess Provisions boxes usually includes cards in their boxes and this month, I received a pack of Moon Phase Oracle Cards. These are limited edition and I was so excited to see what's inside!
The cards inside were beautifully illustrated! You can shuffle and draw these cards for guidance but they will make for a great card collection as well.
This month's Goddess Provisions box is a cohesive curation of moon-themed items! Aside from the usual crystals and cards, I also received a pretty mug, pillowcase, and a lunar calendar. My favorite among all the items is the rainbow maker because it makes a nice home decor and it adds an air of mystical charm in any room. The pillowcase and the crystal is also a very interesting pair so I'm looking forward to using them so I can see if the crystal's energy can manifest with me. If you are into spiritual practice or you know someone who is, this subscription is definitely worth it!
Here's a look at the well-coordinated packaging by Goddess Provisions, as well as the information card: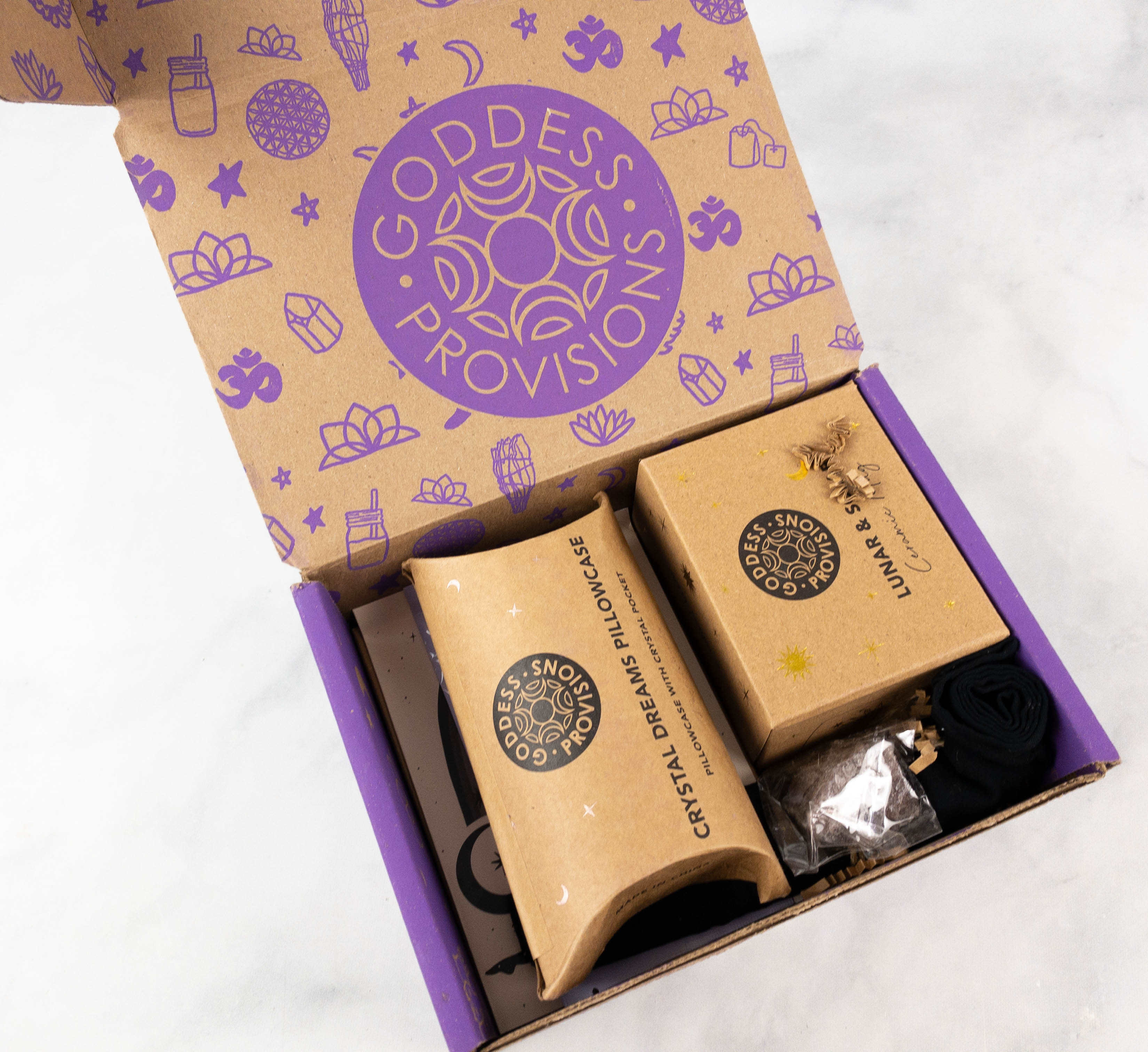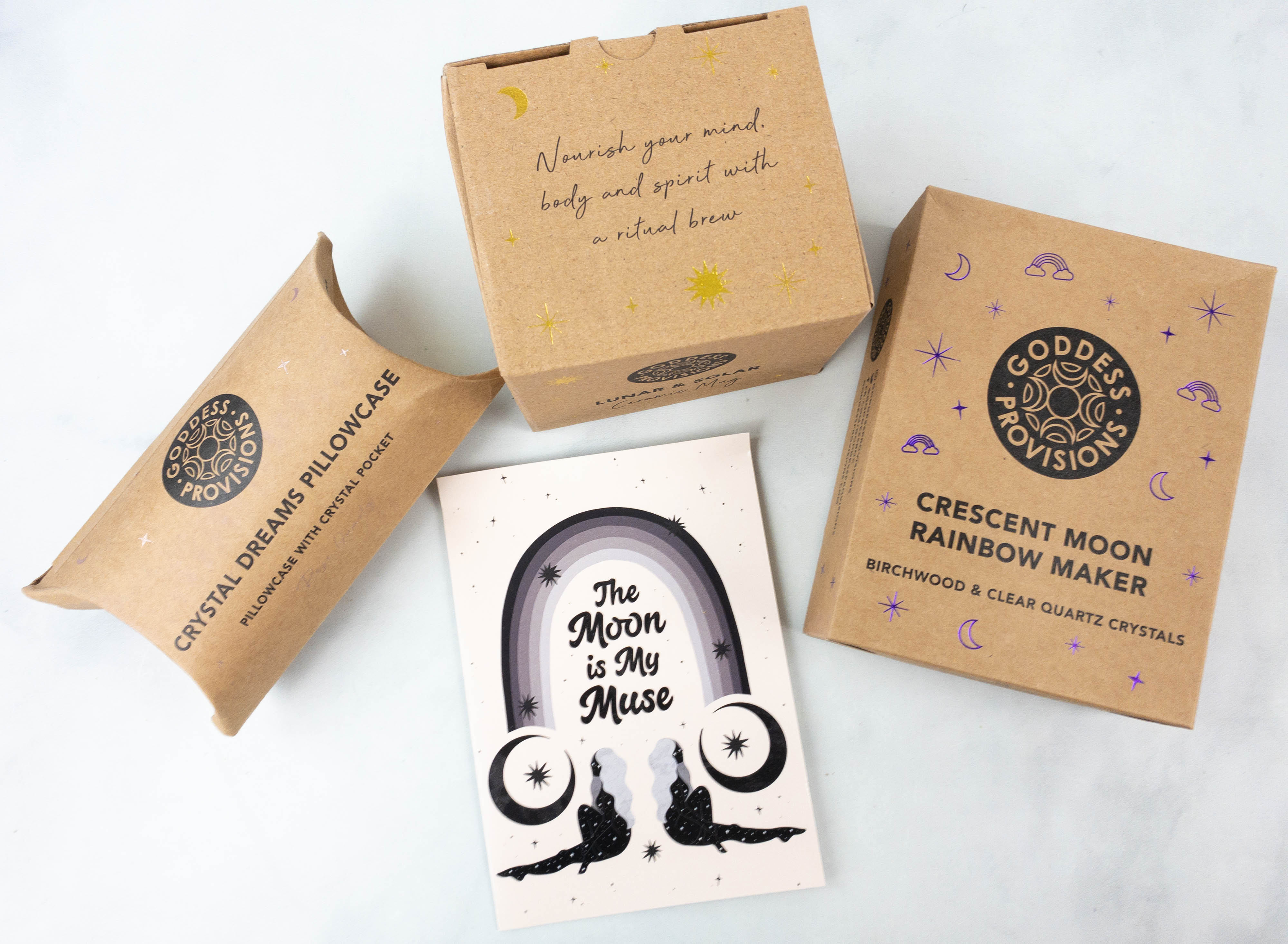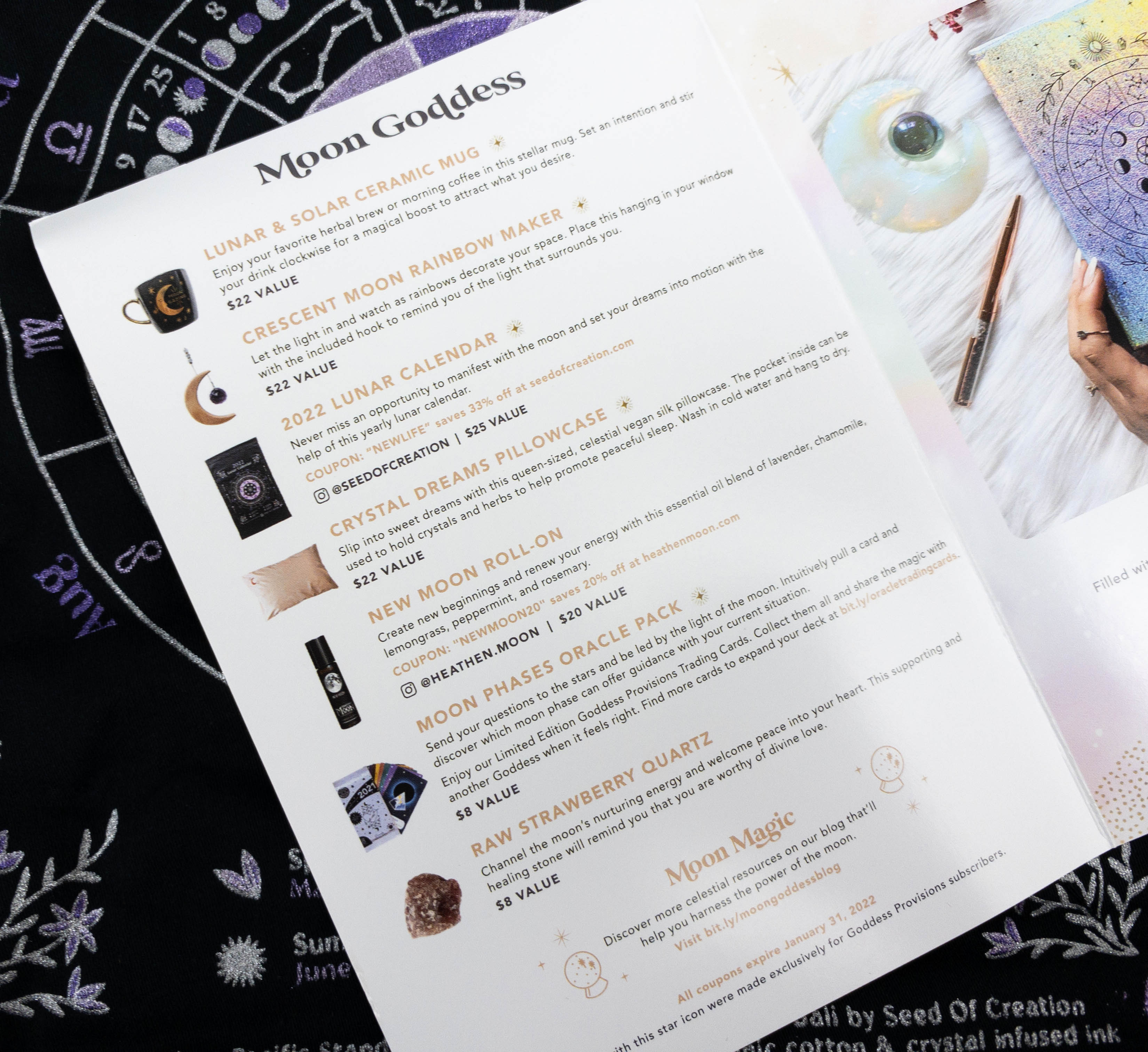 Goddess Provisions is a monthly subscription box that sends tools for spiritual practice. Each box includes 5-7 full-sized items and may include crystals, ritual tools, jewelry, books, and more. All items are also 100% vegan and cruelty-free. The subscription is $33 per month, plus shipping if it's going to Canada or international.
We're "busy" just like everyone else on this beautiful planet but we take the time to manifest journal, meditate, frolick around in nature, pet kittens, practice yoga, have reiki healing sessions, do tarot card readings, drink green juice, write out the things we're grateful for, check the astrology forecast and charge our crystals under the full moon. If you enjoy these simple pleasures too, you're going to feel like our monthly box was curated for you by a true soul sister.
Goddess Provision's monthly subscription made the list in our 2021 readers' choice best self-care subscription box list!
What do you think of the Goddess Provisions box?