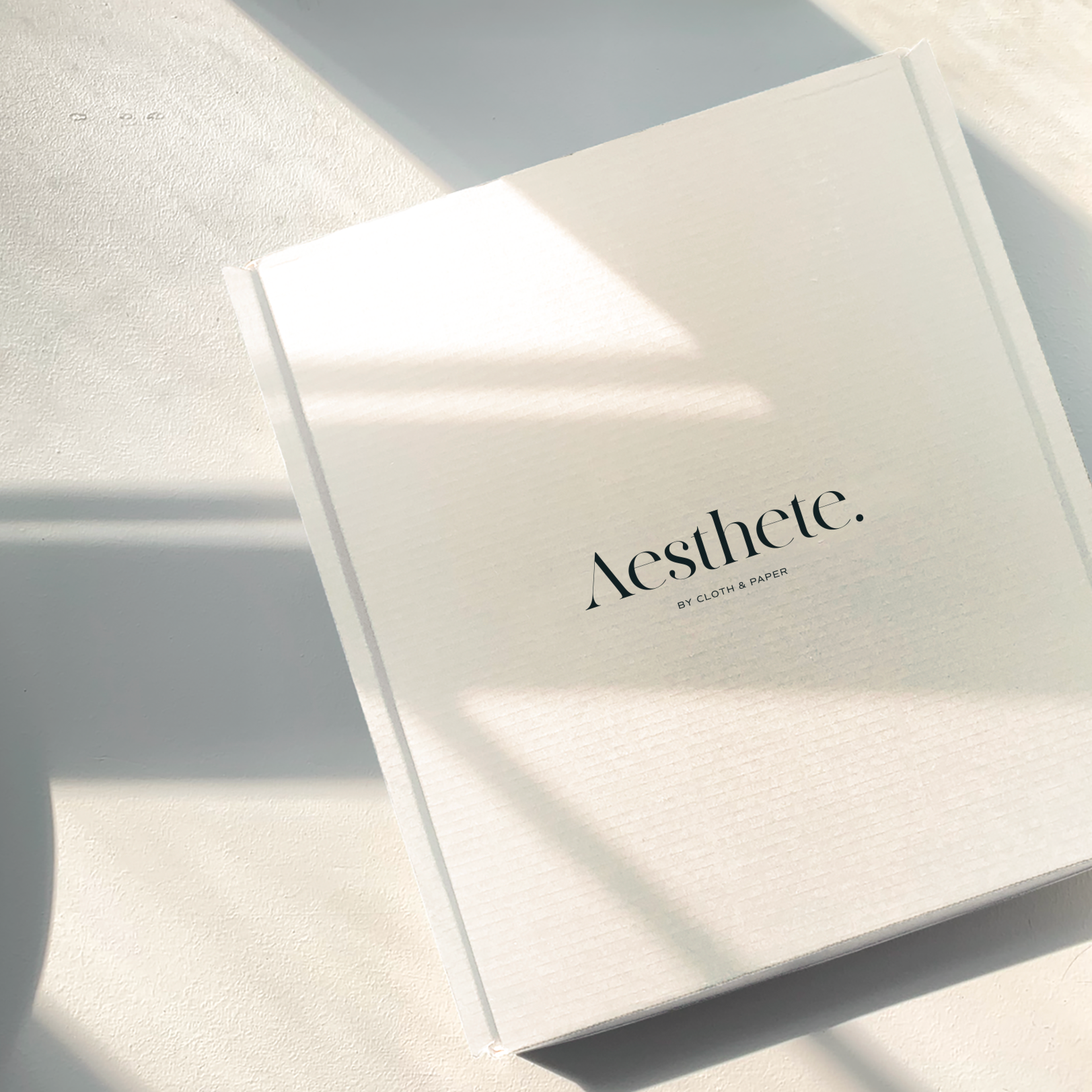 CLOTH & PAPER has launched the Aesthete Box! This new lifestyle subscription box is $149 per quarter + FREE shipping, and will include $300+ worth products that gives nod to minimalism, functionality, and aesthetic. If you sign up during launch, you'll save $20, and just pay $129 for the life of your subscription until you cancel. Only 500 boxes will be available for the first box, and will start shipping this 1/17.
As a brand, Cloth & Paper has always focused on minimalism, innovative design, functionality, and aesthetic when creating products. Aesthete Box by Cloth & Paper™ is a nod to that mission, delivering the lifestyle products that we use everyday. The box highlights Cloth & Paper CEO, Ashley Reynolds', favorite brands that are shaking up their respective industry. Whether it's through process, materials, ingredients, and or design, the same attention to detail that you have come to expect from Cloth & Paper and which inspires Ashley and her team everyday, you can expect from Aesthete Box by Cloth & Paper™. Think of The Aesthete Box as if Ashley were your personal shopper for everything you didn't know you needed.

Aesthete Box is launching its inaugural offering with a ship date of 1/15. Delivered quarterly, this box will not disappoint. With a $300+ value and a $149 price point, this sub will exceed expectations. Plus, if you sign up for this inaugural box, you will only pay $129, and will be locked in at that rate, until you cancel your subscription. Very limited quantities will be available each quarter and fast sell outs are anticipated.
Here's a few sneak peeks:
Cloth & Paper also offers a wide range of fancy pens, stationery, and planning goodies curated for all planner and stationery addicts! Cloth & Paper offers three subscription levels: the Penspiration Box ($21.99), the Planning + Stationery Box ($39.99), and the Penspiration & Planning + Stationery Box ($54.99). Want to try Penspiration Box, Planning + Stationery Box, OR Penspiration & Planning + Stationery Box? Get 10% off your first box! Use the coupon code HELLOSUB10 at checkout!
What do you think of Aesthete Box? Are you subscribing?