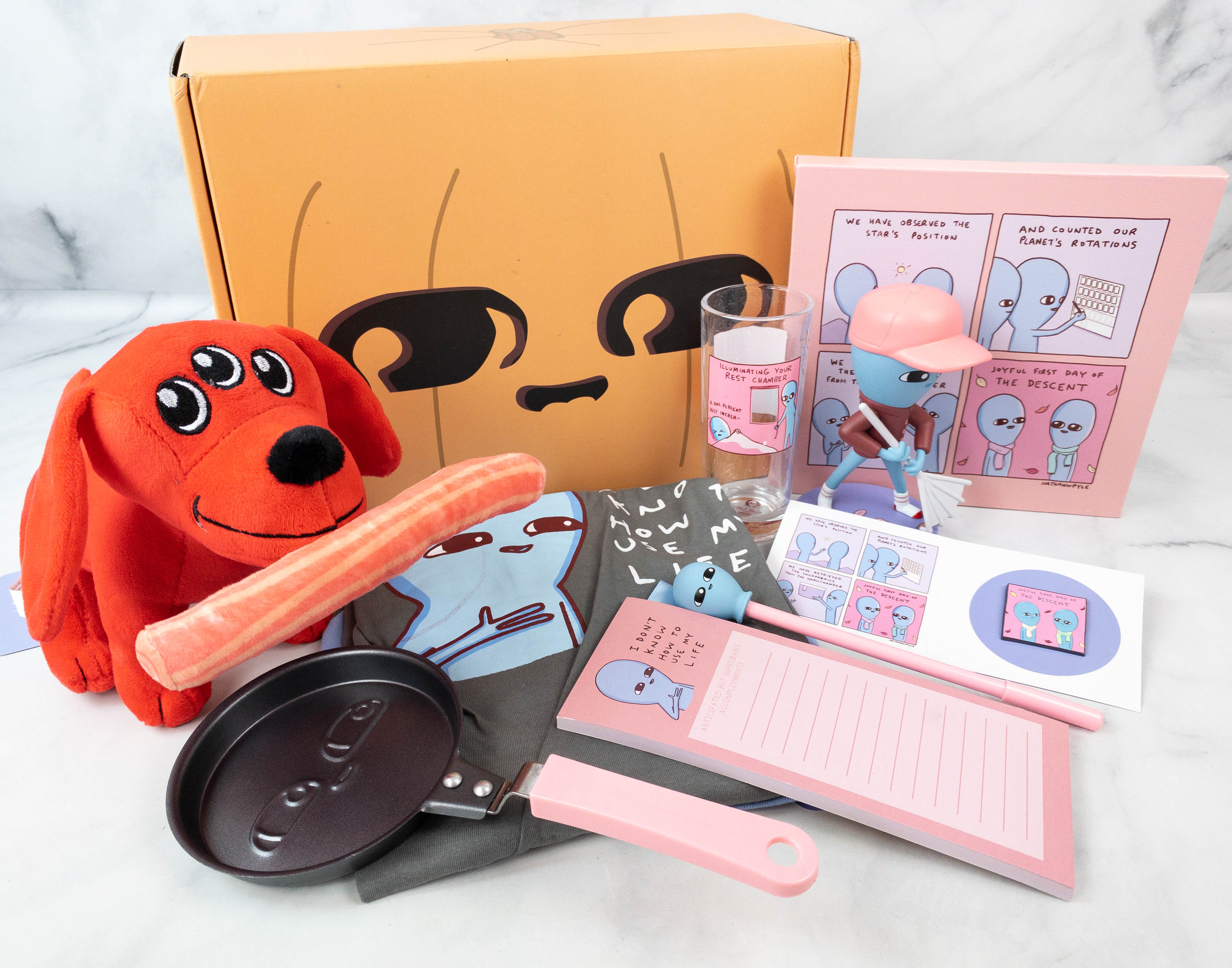 Strange Planet started from a webcomic about witty aliens, then turned into a book. Now, it has its own subscription – the Strange Planet Box – that features licensed Strange Planet merchandise. For Fall 2021, the box is themed The Descent, which is basically what they call the fall season!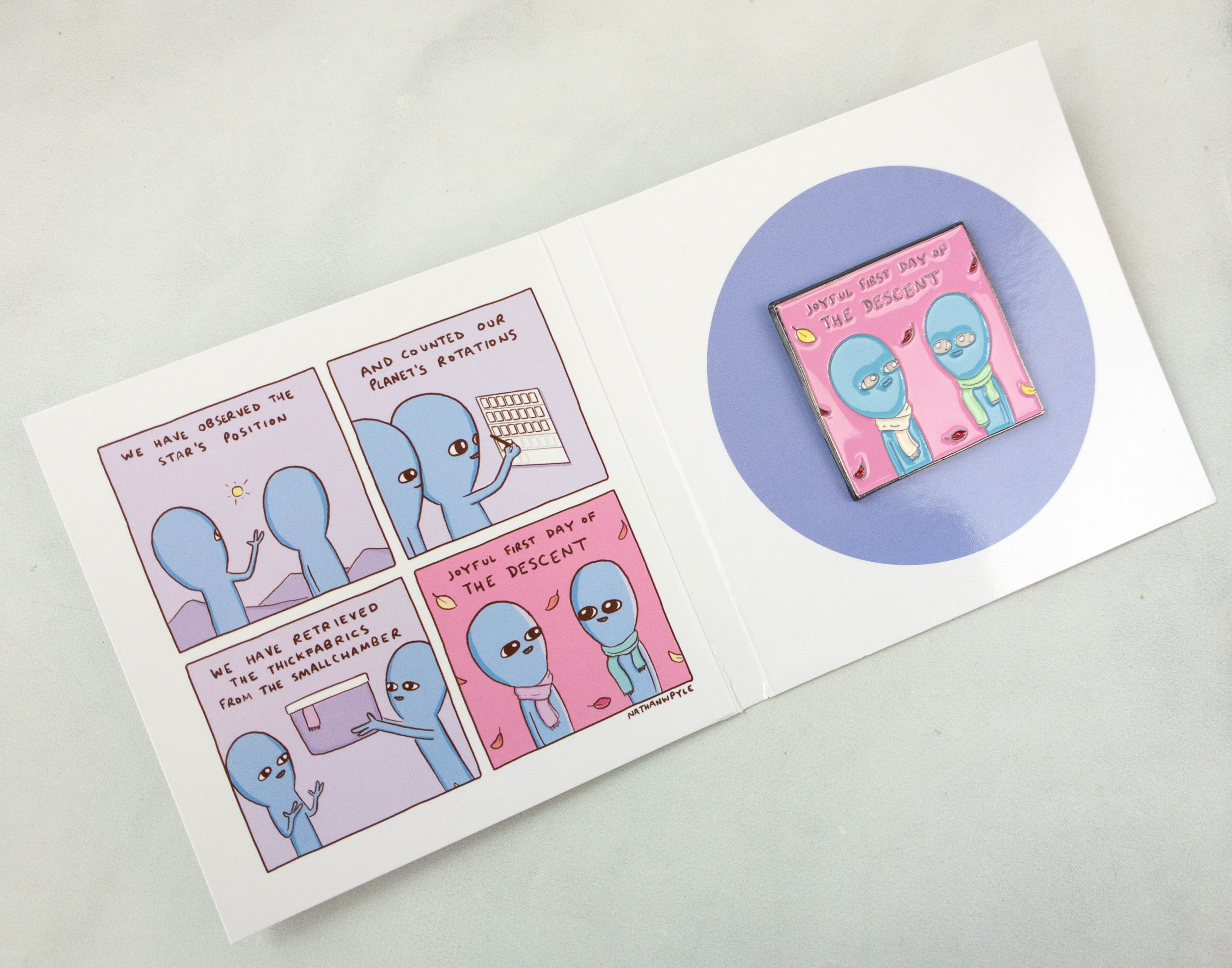 The blue aliens call the pin a decorative metal fastener! It came with a cardboard packaging that features a comic strip where the design is based from. The pin itself is high-quality, and it's not too heavy either. Whether you display it on a banner or use it to decorate your bag or other belongings, it's perfect.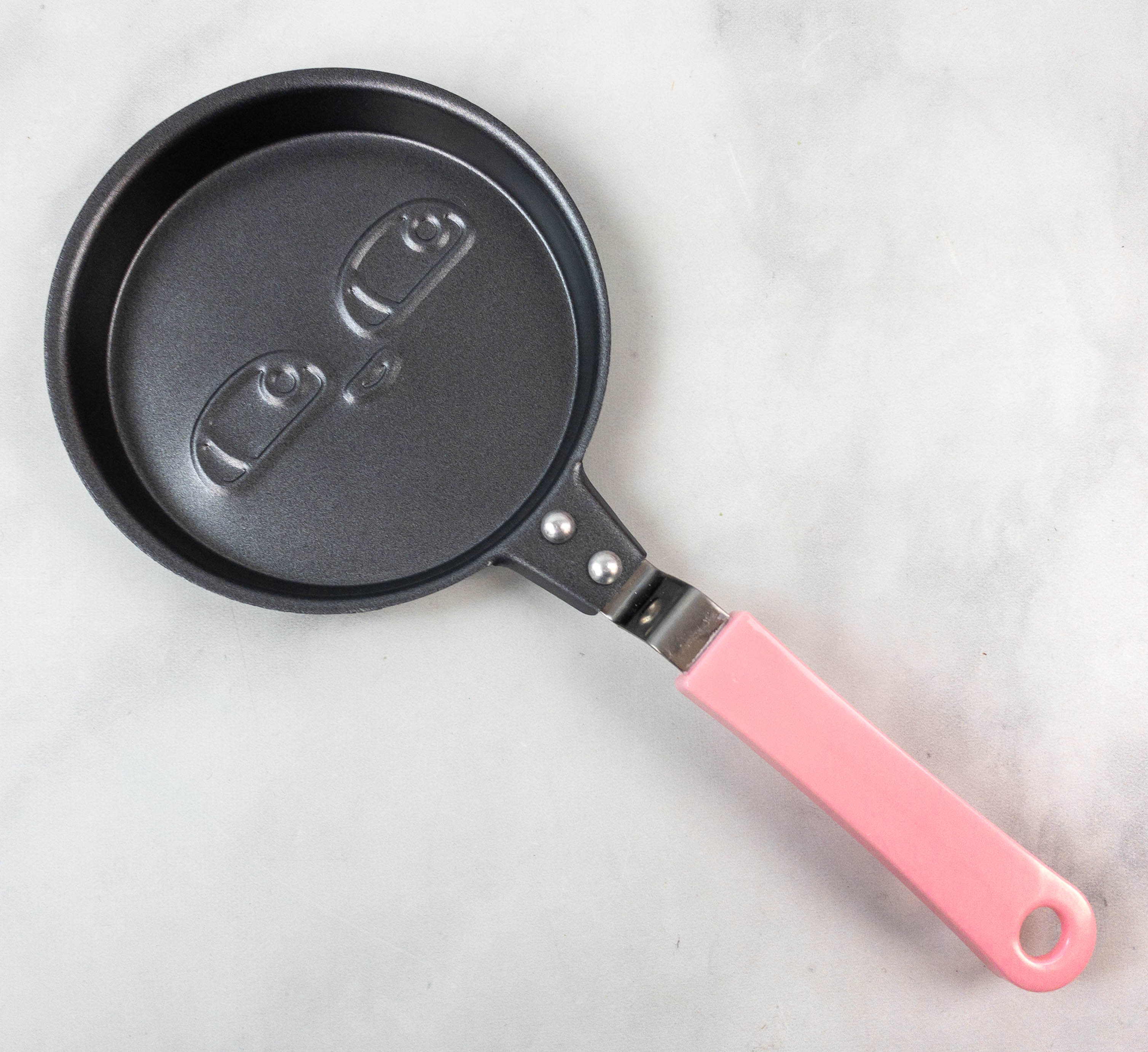 How about alien-inspired pancakes or omelets for breakfast? This mold pan comes in a handy size and it's also easy to use. The design features the alien's eyes and mouth, which looks really cute.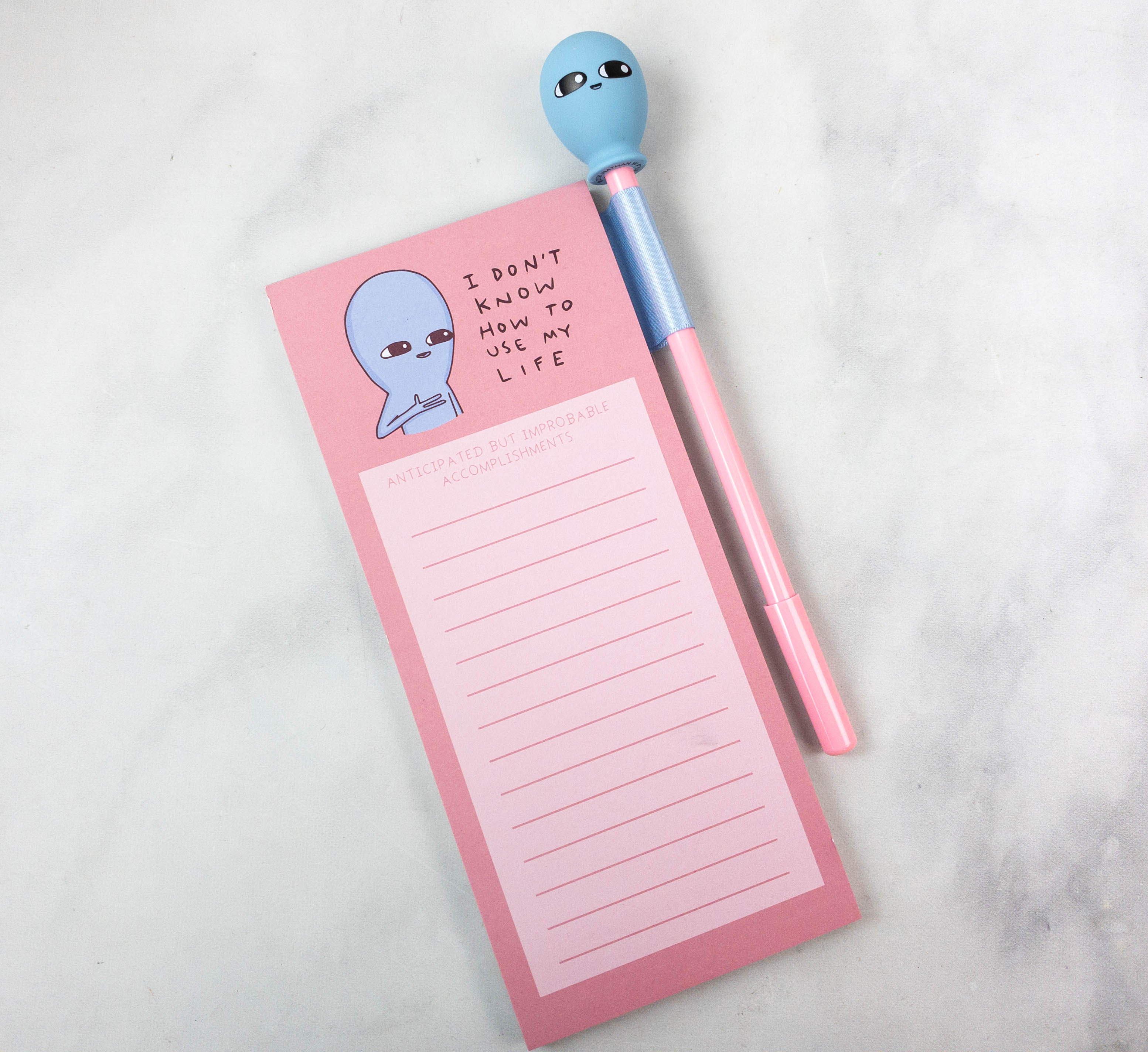 Here's a Strange Planet notepad, accompanied by a cute pink pen featuring an alien head topper. These are great for making to-do lists, shopping lists, or just writing down anything under the sun.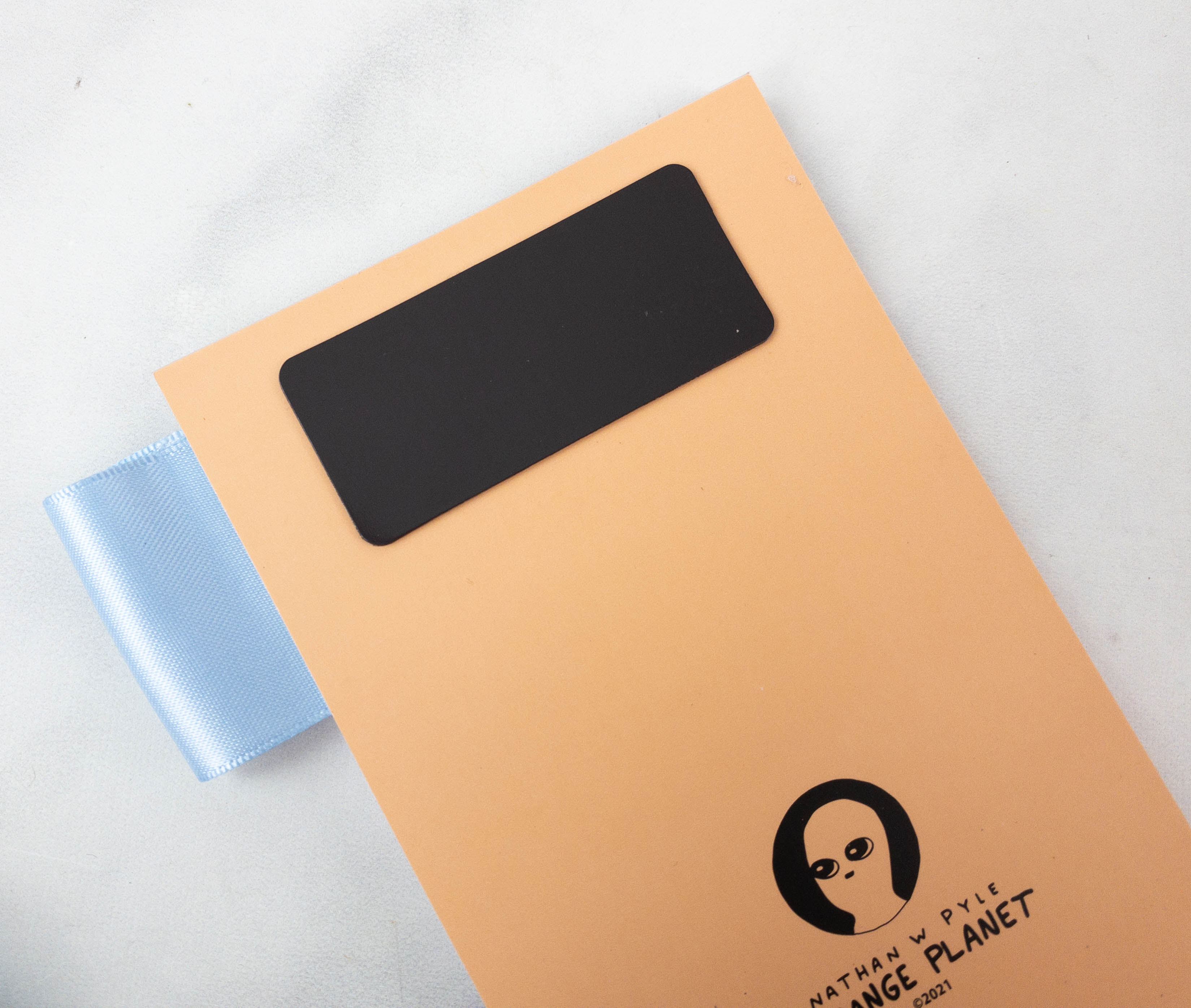 The notepad comes with a magnet at the back, so you can easily display it on your refrigerator door or in other places where you can easily see it.
Next up is a tall glass (a.k.a. hydration cylinder!), and of course, it features a hilarious Strange Planet comic strip. It's about an alien wanting a small extension of his stay in the "rest chamber".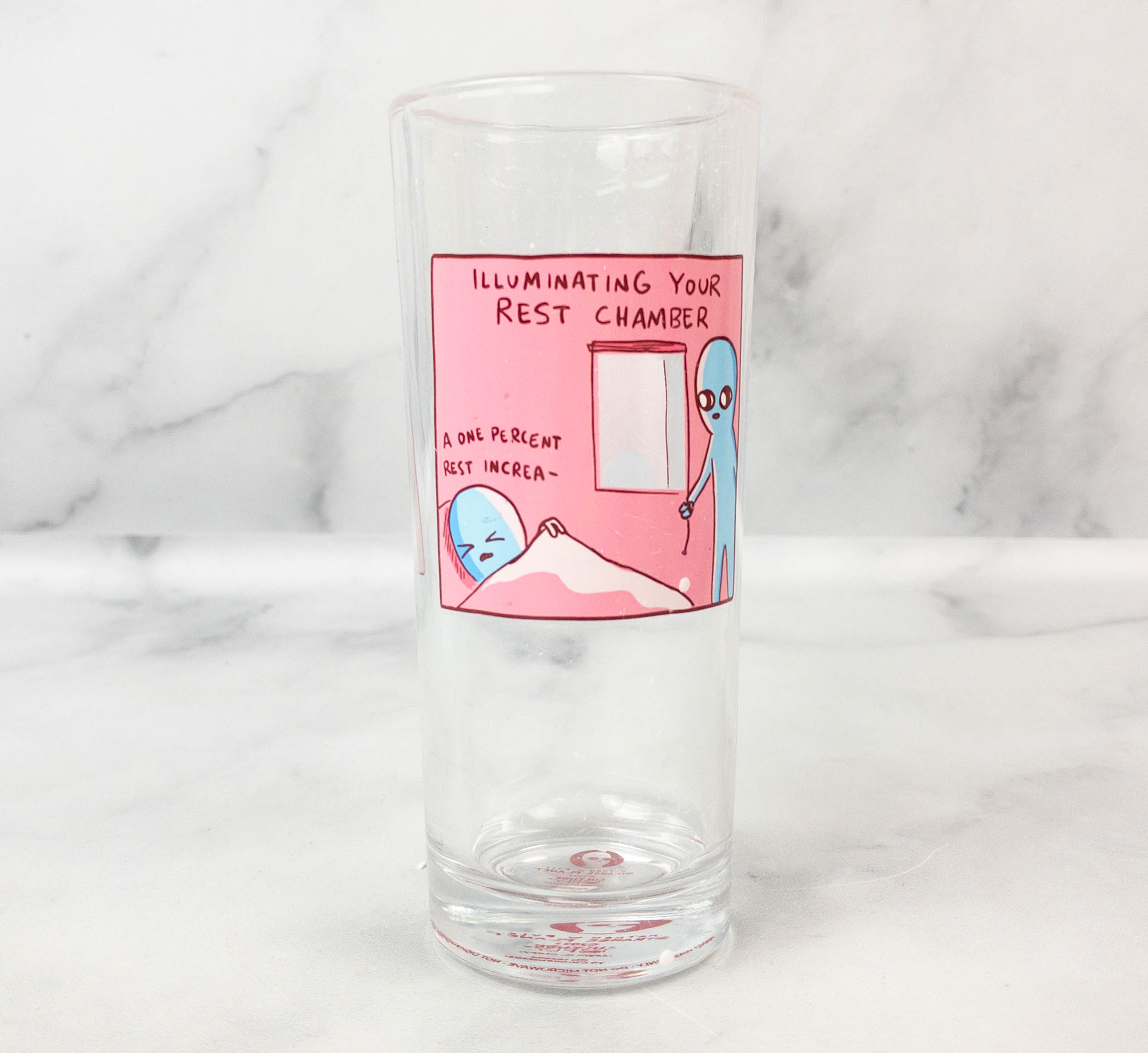 This glass is great for juices, smoothies, and other yummy drinks. Also, the print is high-quality!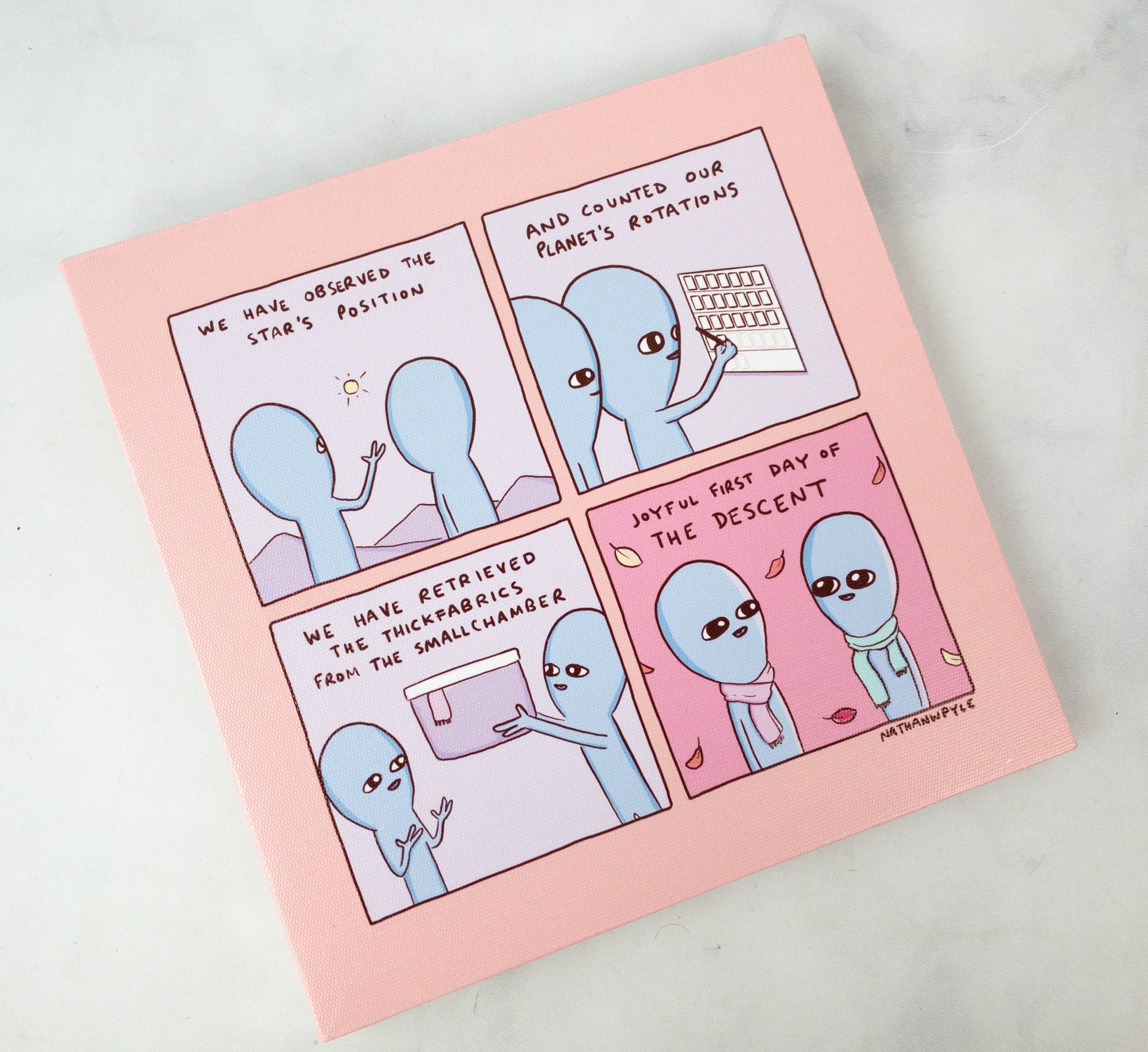 To display on a desk or on your wall, here's a Strange Planet canvas print. Like other items in this box, it features a comic strip. This time, the aliens are looking forward to the fall season or, as they say, "the descent"!
I love vinyl figures, also known to aliens as three-dimensional representation, and this one isn't an exception. It features the blue alien sweeping of fallen leaves! It came with a purple base so it can stand on its own.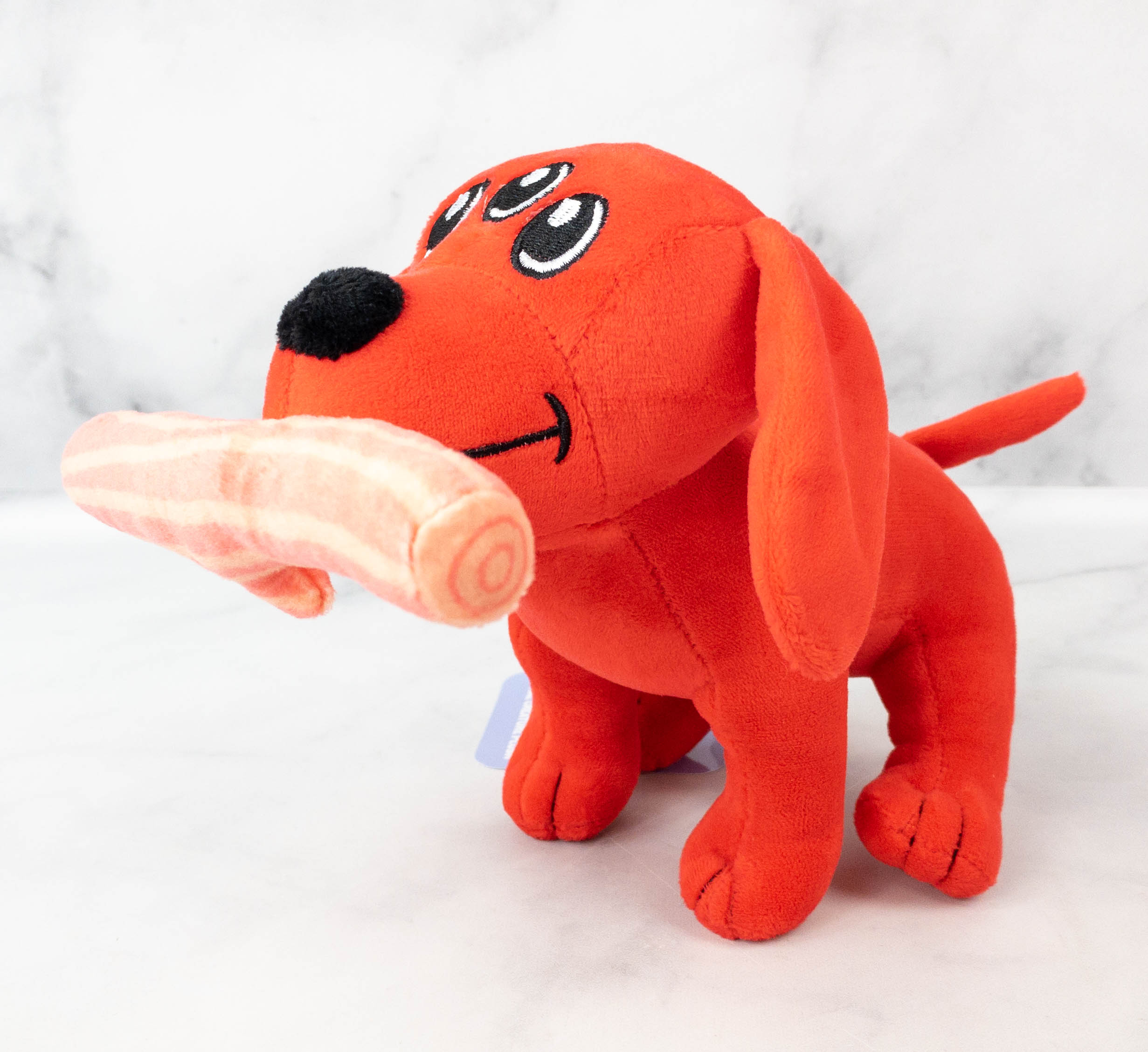 This plushie is the cutest. It's not a blue alien but a "moral creature" plushie a.k.a. a dog with three eyes! You can cuddle with it or put it on display, all up to you.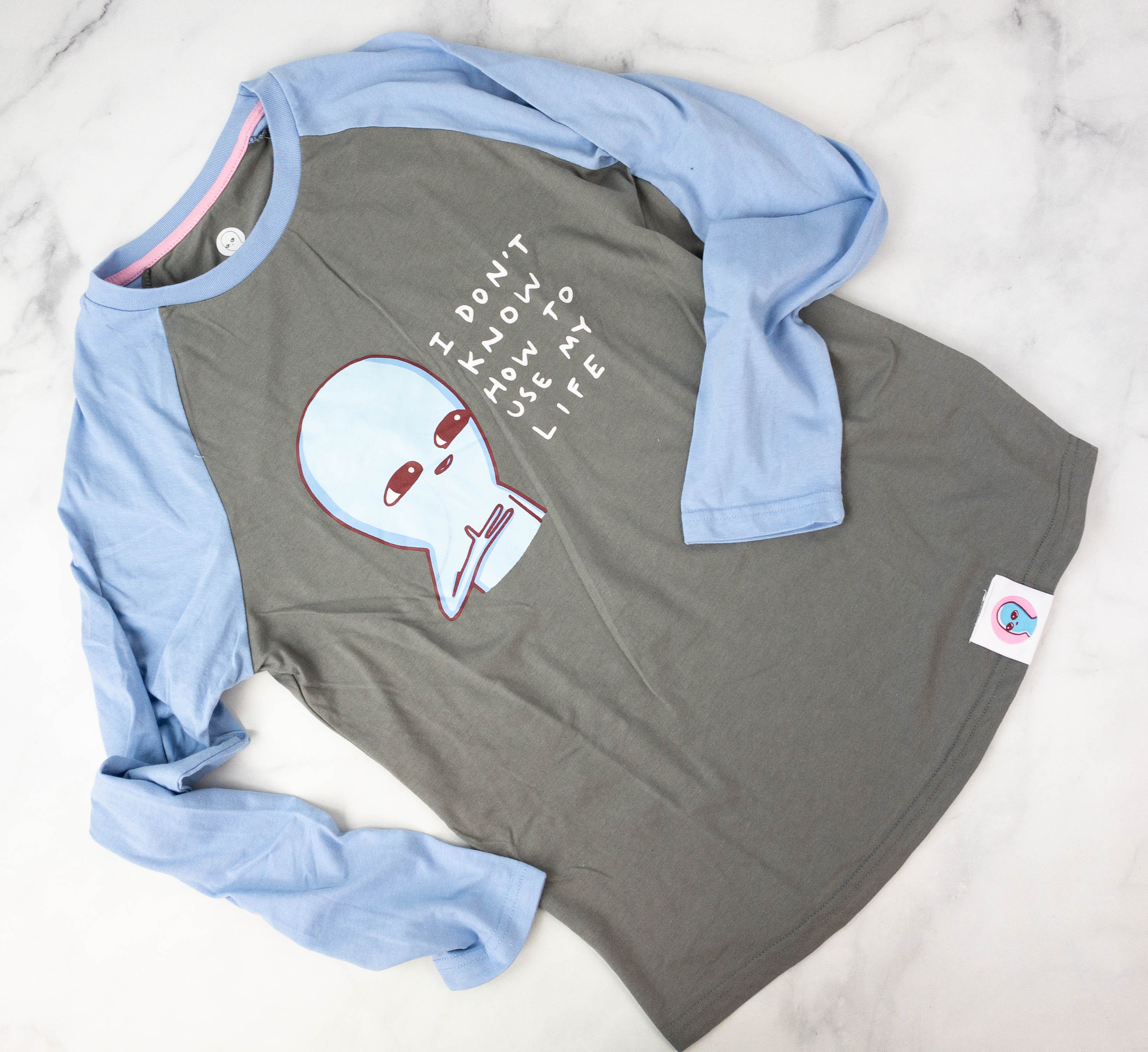 Of course, the box also includes a wearable, and for Fall 2021, I received a long-sleeved raglan tee to keep me warm this season. This fabric torso covering features the blue alien in front, as well a text that says "I don't know how to use my life".
Cute, witty, and hilarious – there's no better way to describe this box filled with Strange Planet merchandise. It's a great quarterly treat for any Strange Planet fan, whether young or old. It's also perfect for collectors as they send only licensed merchandise. The Fall 2021 box has items for the kitchen, for taking notes, and for display. My favorite would have to be the pancake mold but the rest of the items in the box are also awesome!
All the merchandise comes in a unique Strange Planet box packaging. See it here, along with the information card: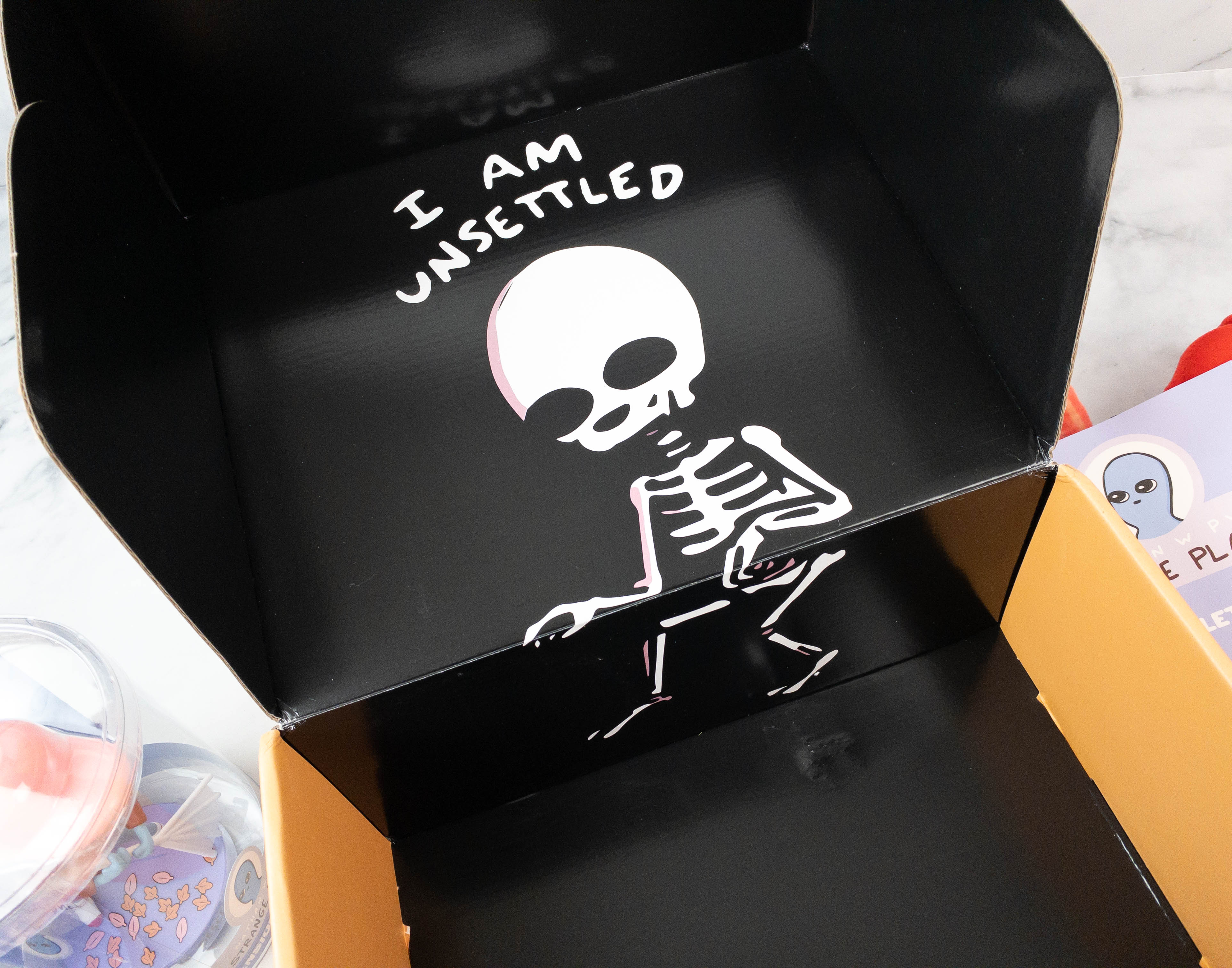 Strange Planet Box is a quarterly subscription box that delivers cool stuff for fans of Strange Planet by Nathan W. Pyle! The box cost starts at $39.99. Each quarter, you will receive out-of-this-world collectibles, apparel, accessories, stationery, homeware, decors, or even exclusive comics. The Strange Planet merch is directly delivered at your door!
What do you think of the Strange Planet Box?