We have the first two spoilers for the Winter 2021 The Spongebob Bikini Bottom Box – now available to order! The Bikini Bottom Box delivers exclusive SpongeBob SquarePants merchandise to your door 4 times a year. Each box is packed with exclusive apparel, accessories, and collectibles inspired by moments from the show.
The Winter 2021 theme is HAPPY HOLIDAYS! This box will ship in December!
Each box includes: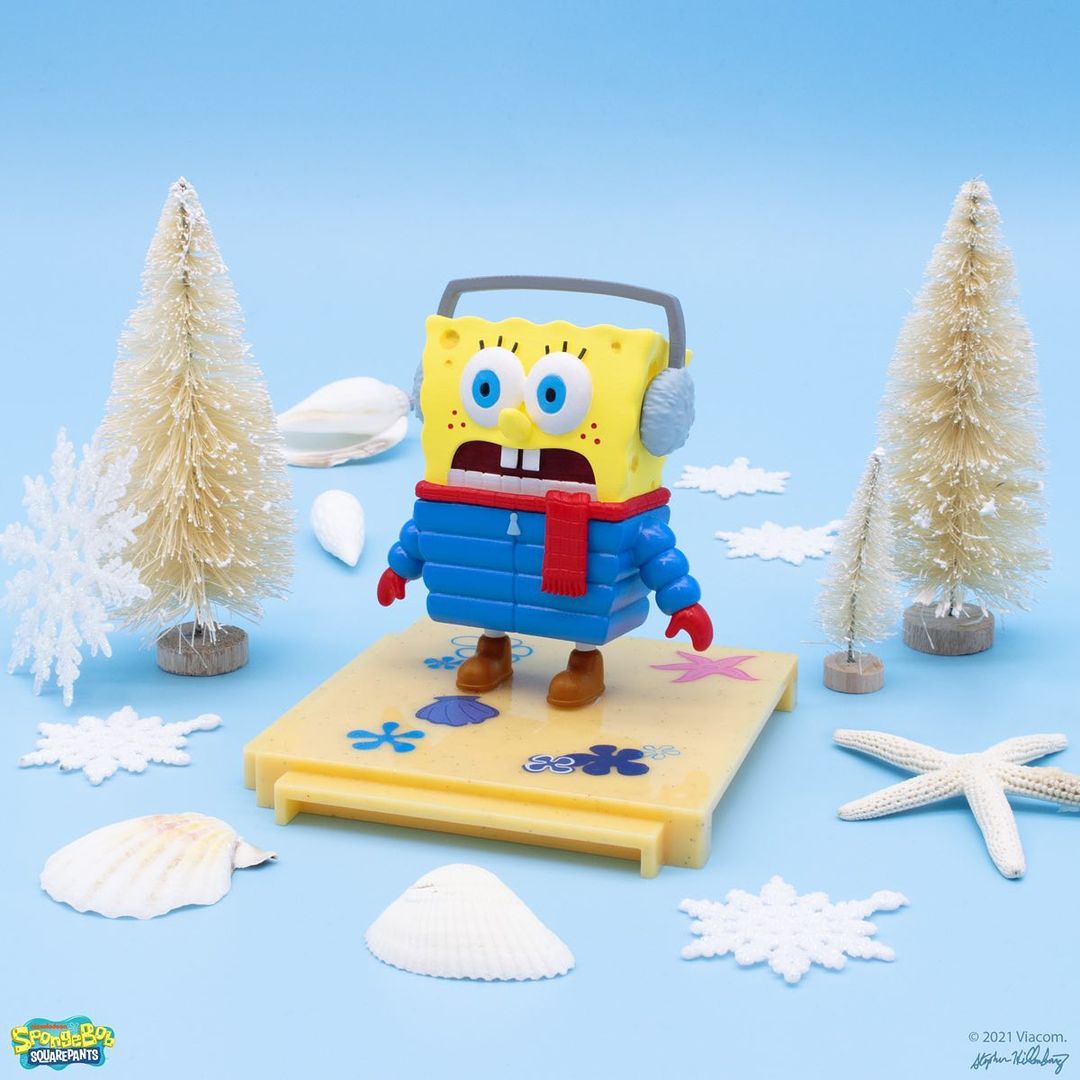 This Spongebob SquarePants Vinyl Figure bearing the cold winter weather can only be found in the latest Bikini Bottom Box!
A festive Squidward mason jar mug!
Bikini Bottom Box is a quarterly subscription of exclusive SpongeBob SquarePants merchandise, delivered to your door straight from Bikini Bottom. Each box contains 6-8 high-quality items that may include accessories, apparel, figurine and other collectibles based on the SpongeBob SquarePants show. A quarterly plan is $39.99 per plus shipping. You can also subscribe to a pre-paid annual plan for $34.99 per box plus shipping. With the annual plan, you'll save $5 per box or $20 a year!
Read all our Spongebob Bikini Bottom Box reviews to find out more!
Are you getting The Bikini Bottom Box?