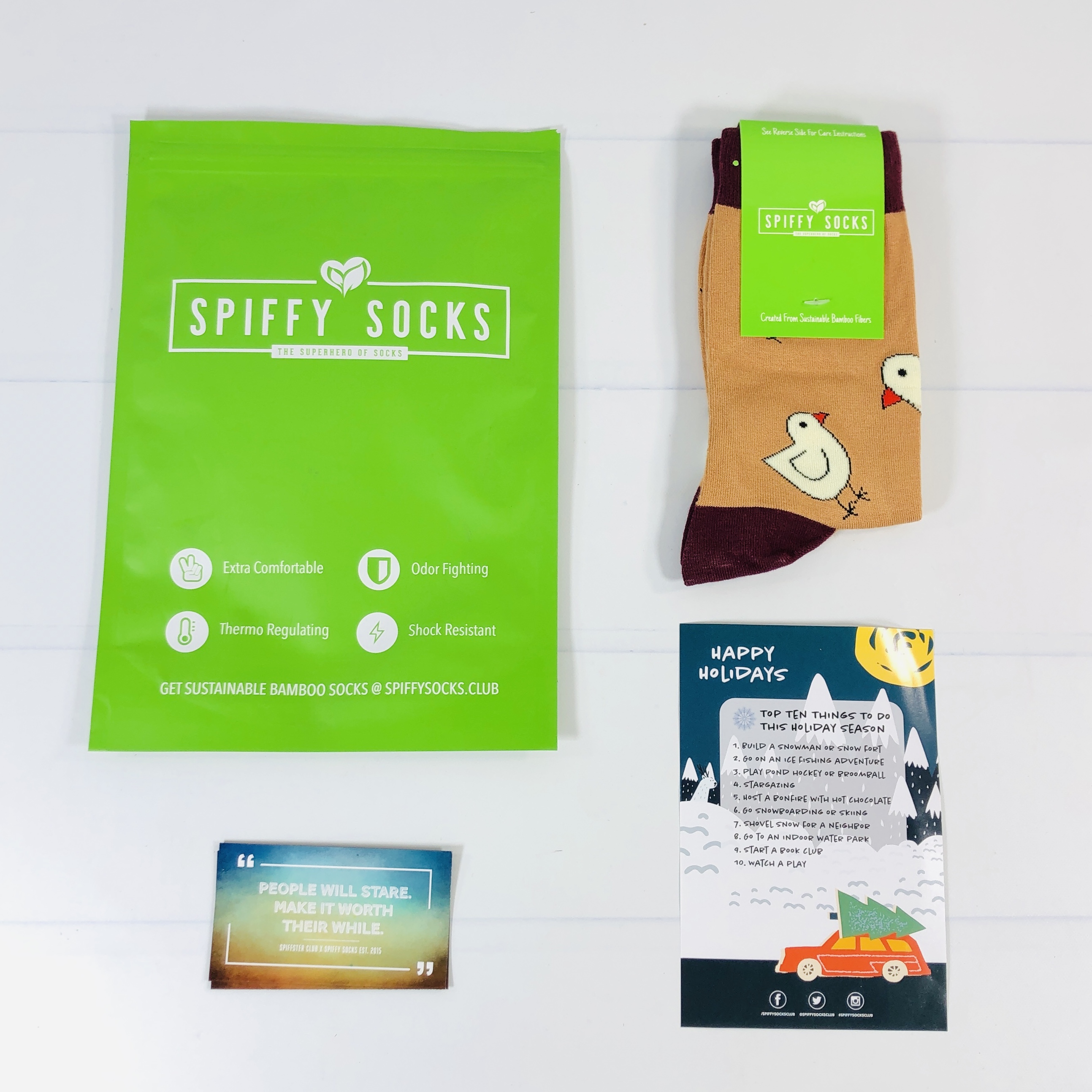 Spiffy Socks is a monthly subscription that sends snazzy socks made with bamboo fiber. They offer subscriptions for both men (sizes 6-12.5) and women (sizes 5-10) and subscriptions are $11 per month and even lower for longer terms. It automatically renews, but you can cancel anytime. Shipping is free to the U.S.
The most comfortable, hygienic, stylish, and sustainable pair of socks you'll ever wear. Learn the advantages of wearing socks made of bamboo fiber and why it compares to no other.
Super Light and Comfortable – Twice as soft as cotton!
Natural Antibacterial Fighting Qualities – Wicks away moisture and combats odor naturally
Thermo-regulating Abilities – Warms comfortably on the cold days but stays cool when it's hot
Shock and Wrinkle Protection – Spiffy Socks are naturally durable and never require any type of ironing
Note: Order by the 31st to get the current month's box! Also, email them to make absolutely sure you get the sock of the month!
DEAL: Get 10% off for the life of your subscription! Use coupon code HELLOSUBSCRIPTION.
Spiffy's sock subscription made the list in our 2021 readers' choice best sock subscription list!
I received a paper that lists 10 things to do this season, only 5 of which require below freezing temperatures!
I also received a magnet for my fridge.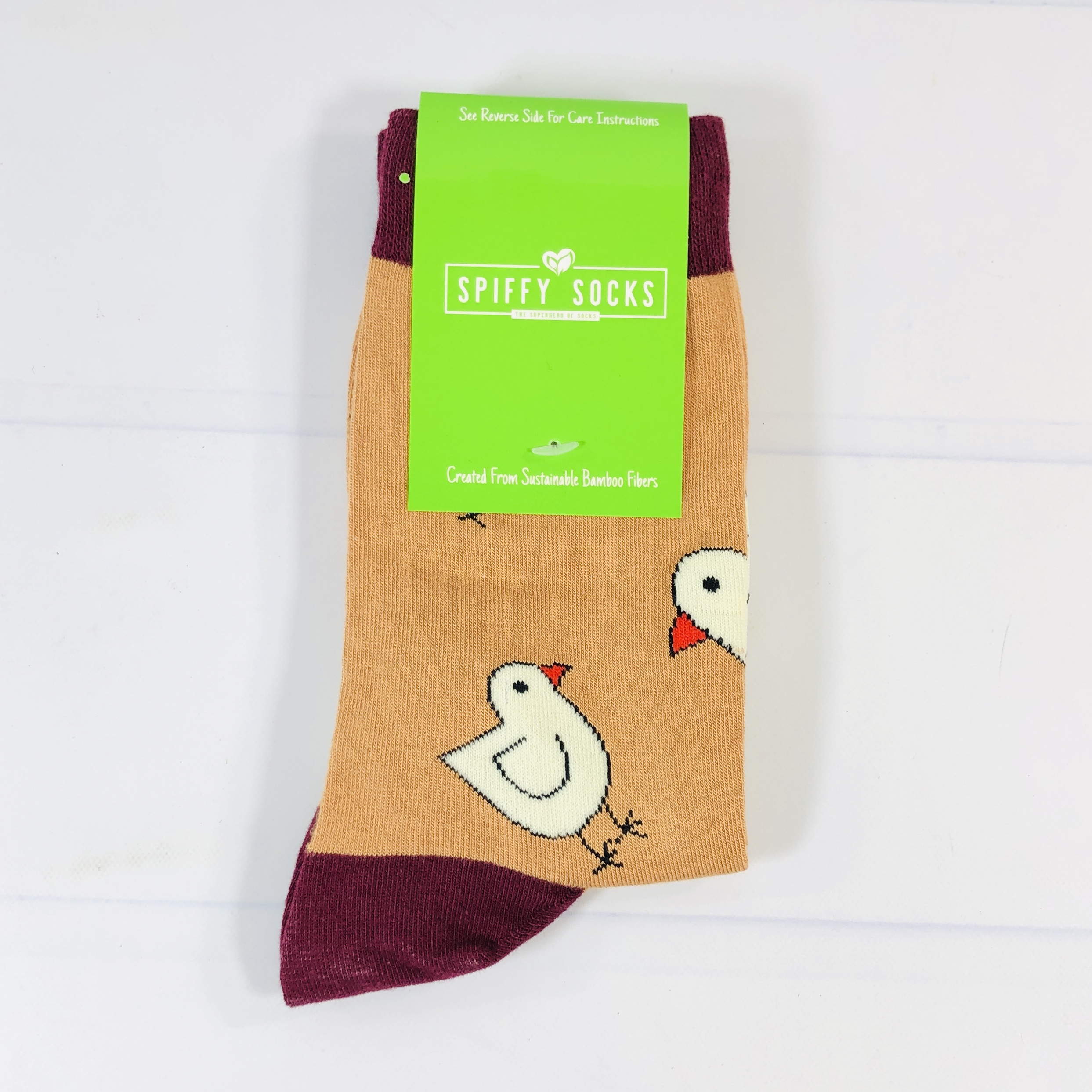 Baby Chicks Socks ($20) The pattern sent this month has cute little baby chicks all over!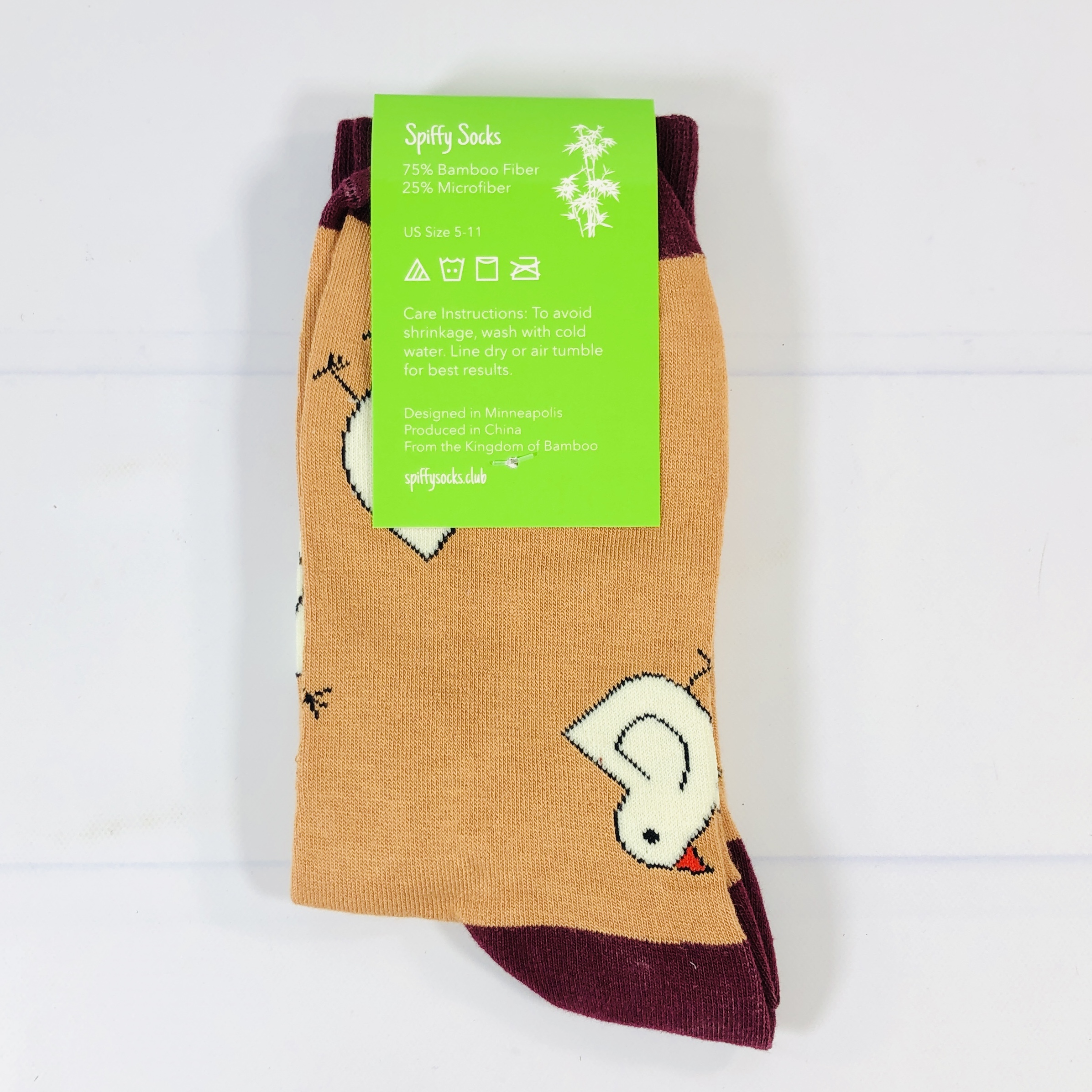 The socks are made with bamboo and microfiber. I wash them with the rest of my laundry and stick them in the dryer and they still look great.
The socks have a tan body with maroon cuffs, heels, and toes.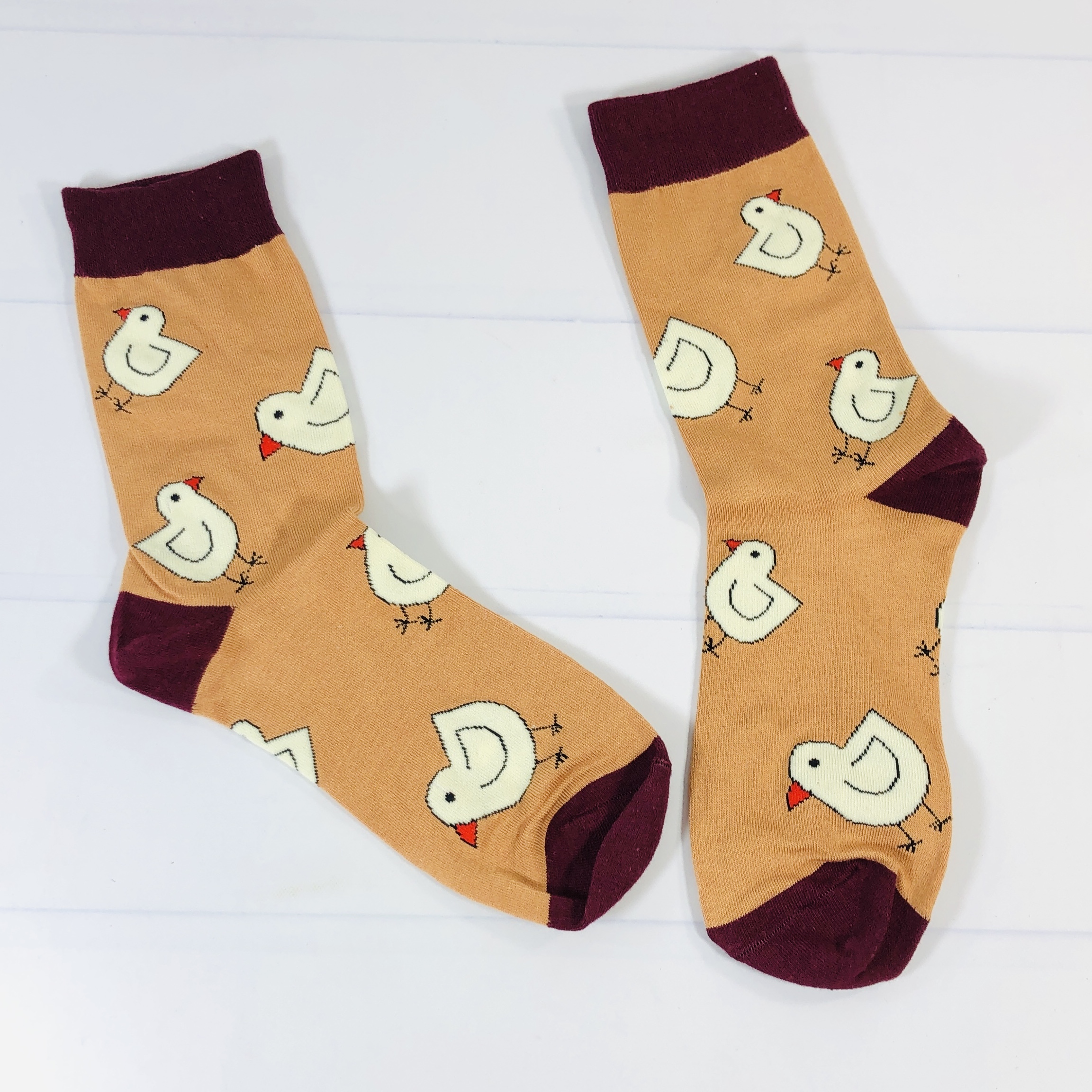 There are baby ducks all over and for some reason they remind me of Don't Let the Pigeon Drive the Bus, a book for kids. I think it's the beak and legs!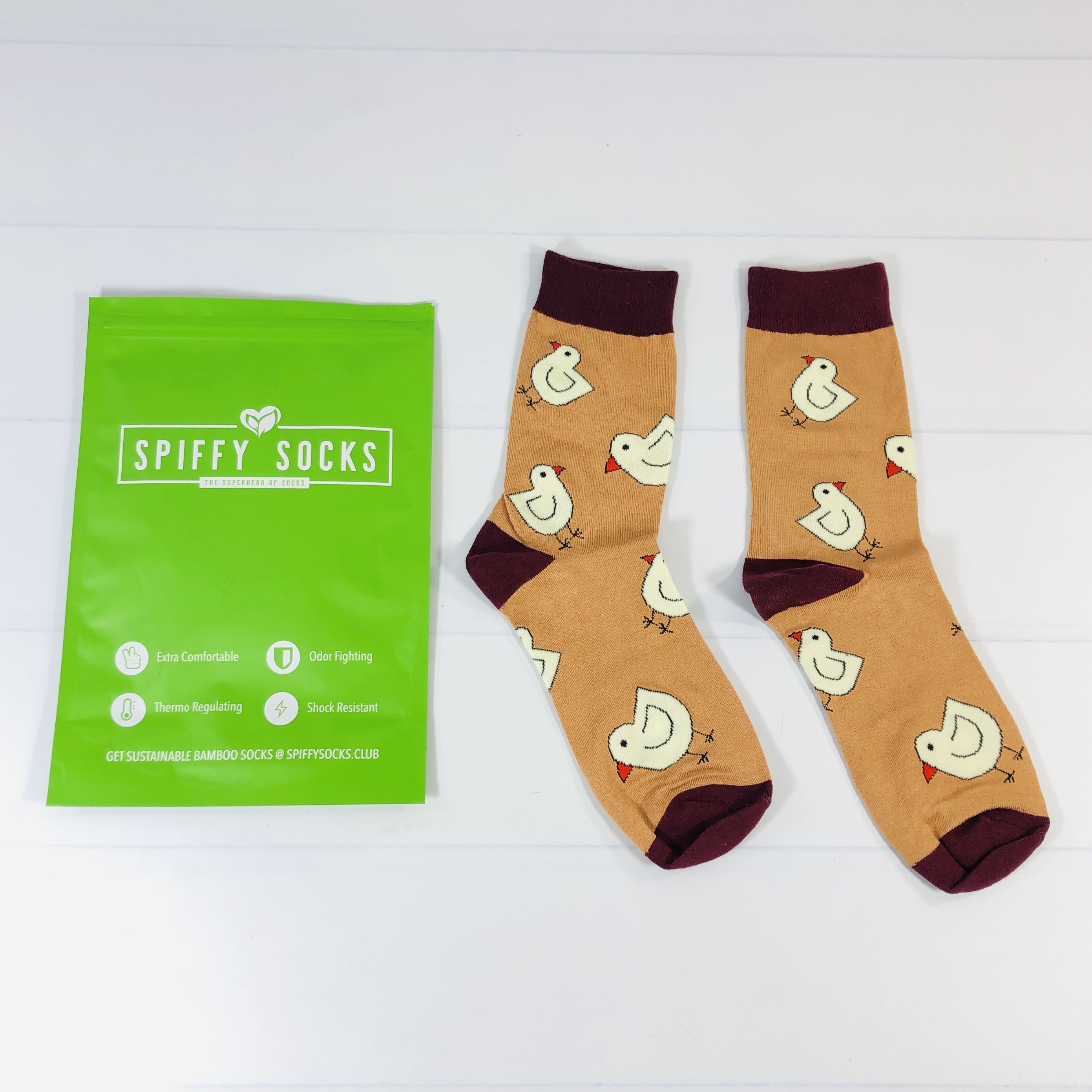 Once again I am super happy with my Spiffy Socks! In case you're wondering what I do with all of these socks, I actually share the subscription with my daughter, these are her favorite socks too! They are comfy and don't cut off my circulation and they are long lasting. They wash and dry like a dream and I love the designs and patterns. My daughter has claimed this design so I look forward to starting the new year with new Spiffy Socks!
Have you tried Spiffy Socks? Let me know what you thought by leaving a comment!