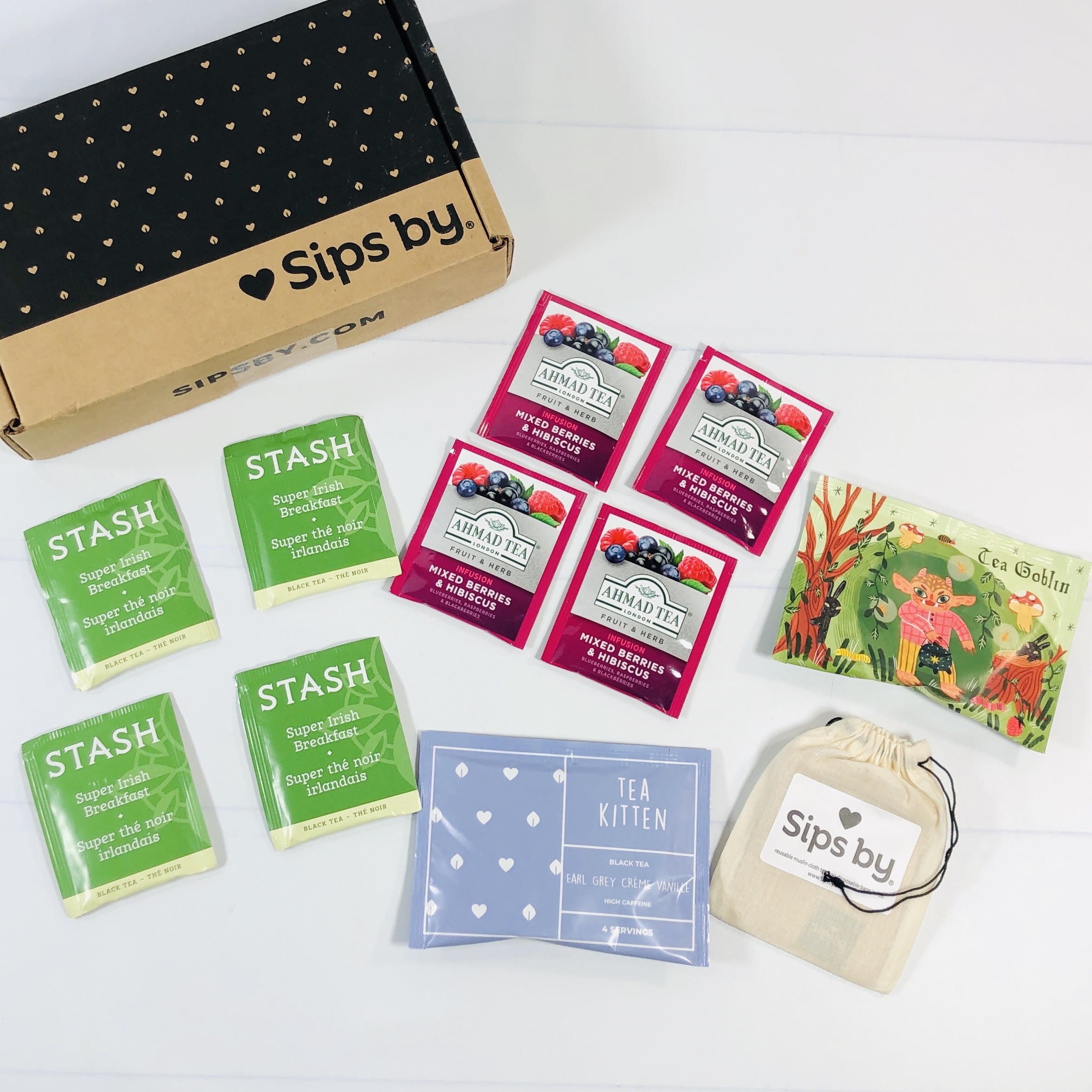 Sips by is a personalized tea discovery service that matches you with premium teas from different brands from around the world curated to the answers you provide on a quiz at sign up. There is enough tea to make make 15+ cups (or 45+ if you like to re-steep). You can choose from loose-leaf, bags, or both and disposable tea bags are included in your box for loose leaf teas. You can also choose to receive teas with or without caffeine or a mix of both.
The Sips by Box is a multi-brand, personalized tea subscription box. Each month, we match tea drinkers across the U.S. with delicious teas from over 150 global tea brands that we're sure they'll love. Take the quiz at Sips by's website to receive teas chosen just for you.
DEAL: Get 50% off your first monthly box! Use coupon code HELLOSUBSCRIPTION.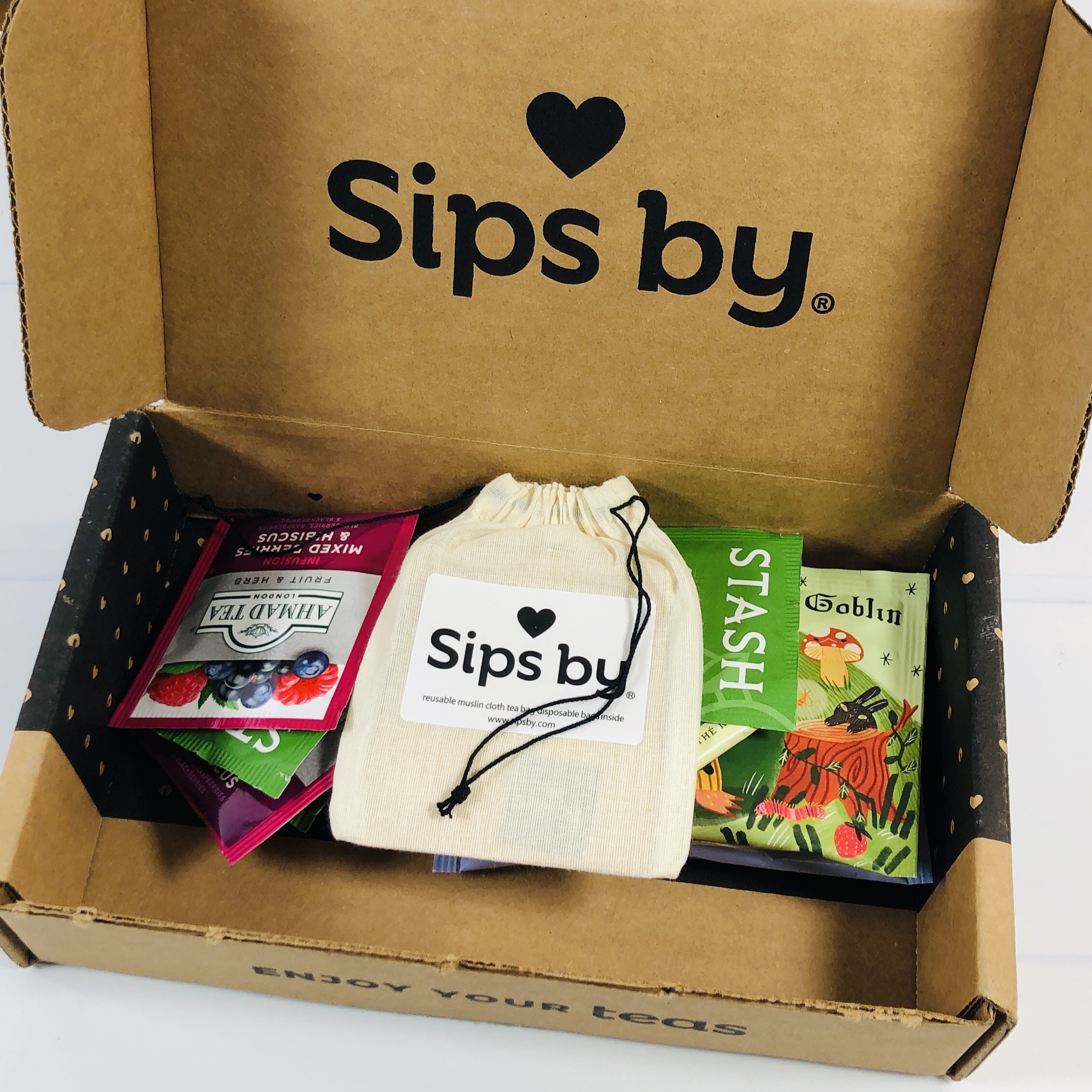 I received my box quickly after signing up! When you sign up, there are some questions to answer to help customize your box, like do you want caffeine, do you have an aversion to stevia, do you like green tea, etc. You can also rate your teas after you receive them to help Sips by pick new teas for your next box.
I found a card telling me this is my December box.
The back of the card listed each of my teas, told me the caffeine level, had serving suggestions, and gave steeping instructions.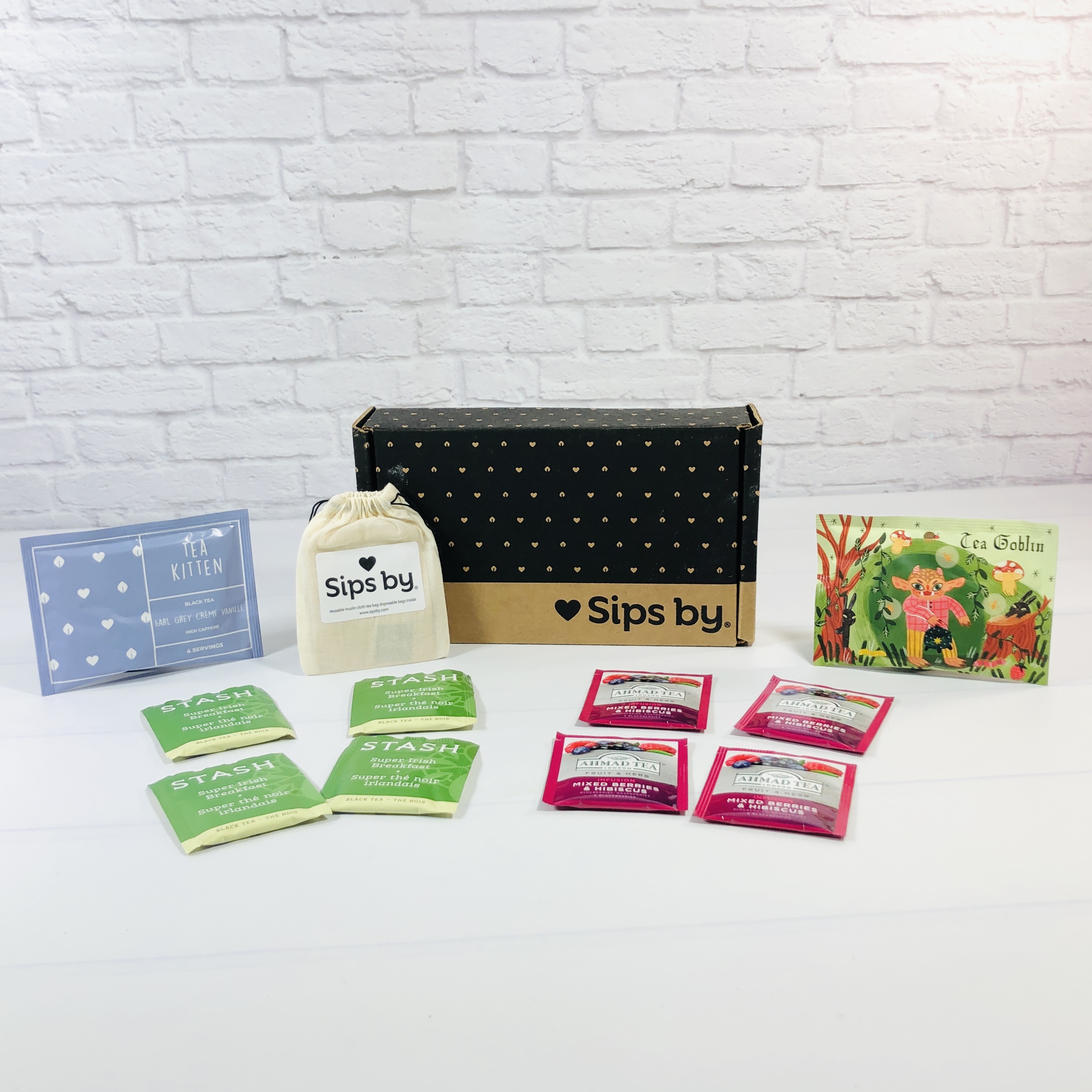 Everything in my box! Please keep in mind that my box is personalized to the answers I gave to the quiz when I signed up, and your box will be personalized to your answers.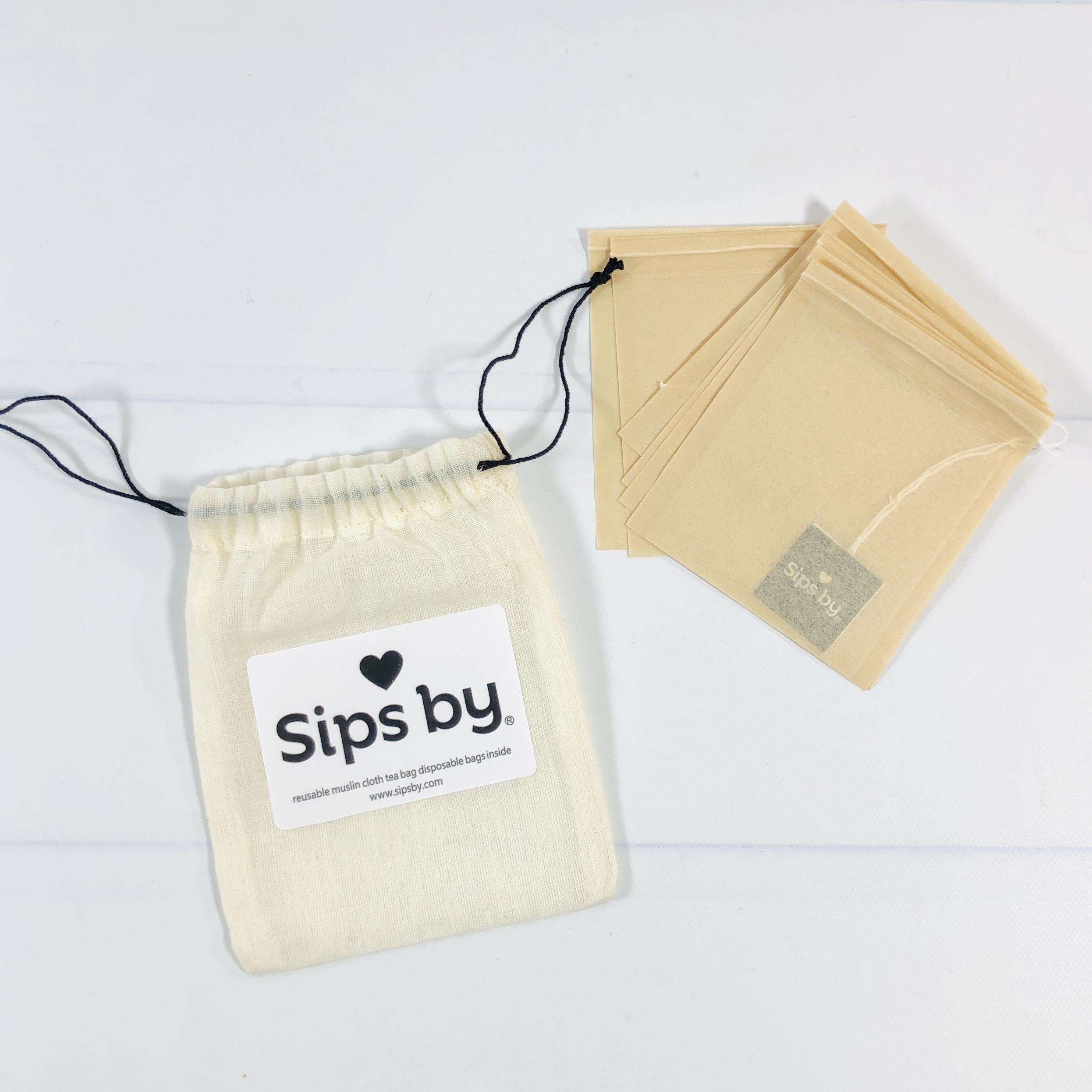 Reusable Muslin Cloth Tea Big and Disposable Tea Bags I indicated that I like both tea bags and loose-leaf tea so I received a reusable muslin tea bag and a few disposable tea bags, which I place in my compost pile after using. I also have tea strainers but a French press will work too. If you choose bagged tea only then you won't receive these items.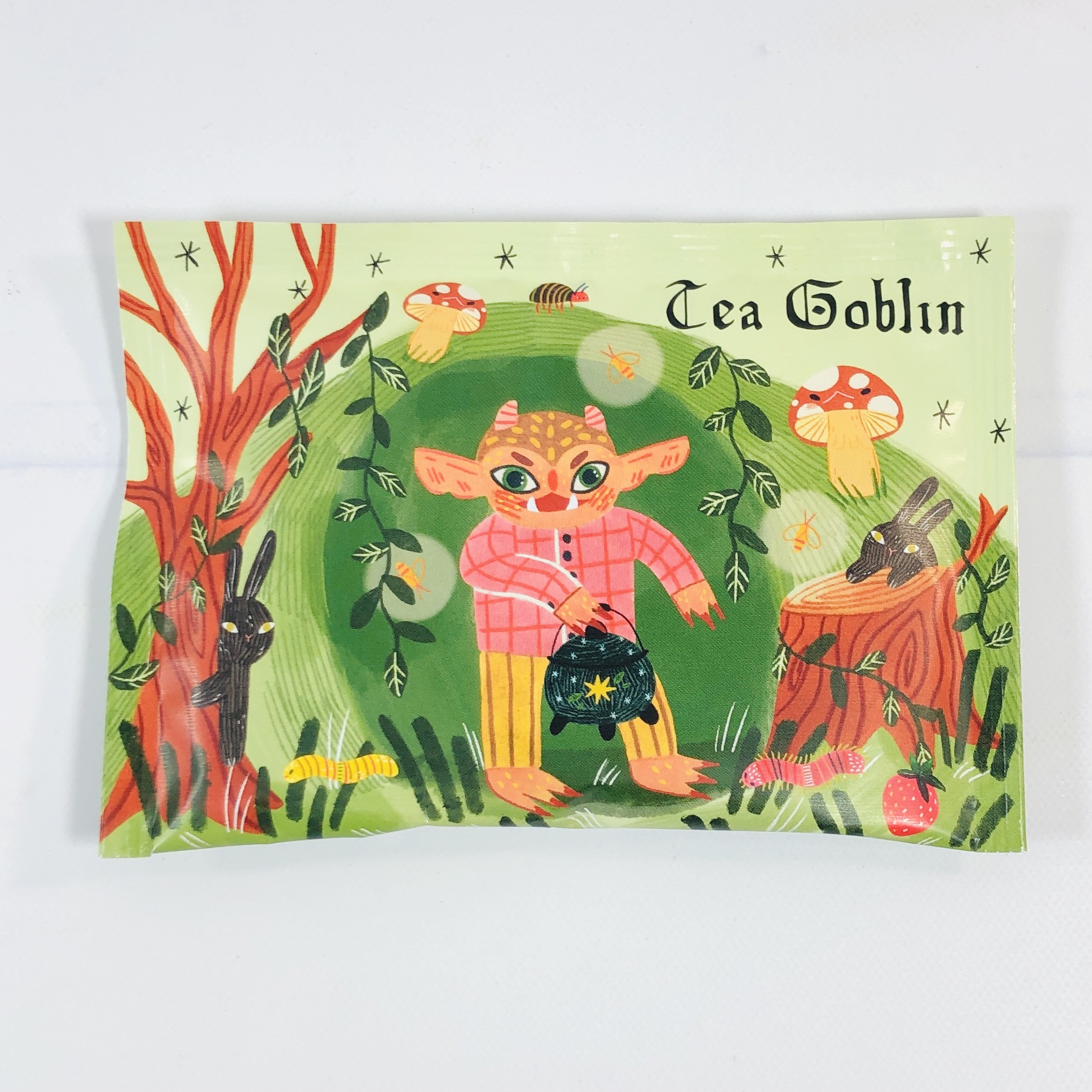 Tea Goblin The Sanguine Strawberry ($16 for 4 ounces) Green tea is ok by me but sometimes fruity flavors are super sour, but this one was blended nicely and I also love their packaging, it's kind of retro and the illustrations are kid-book worthy.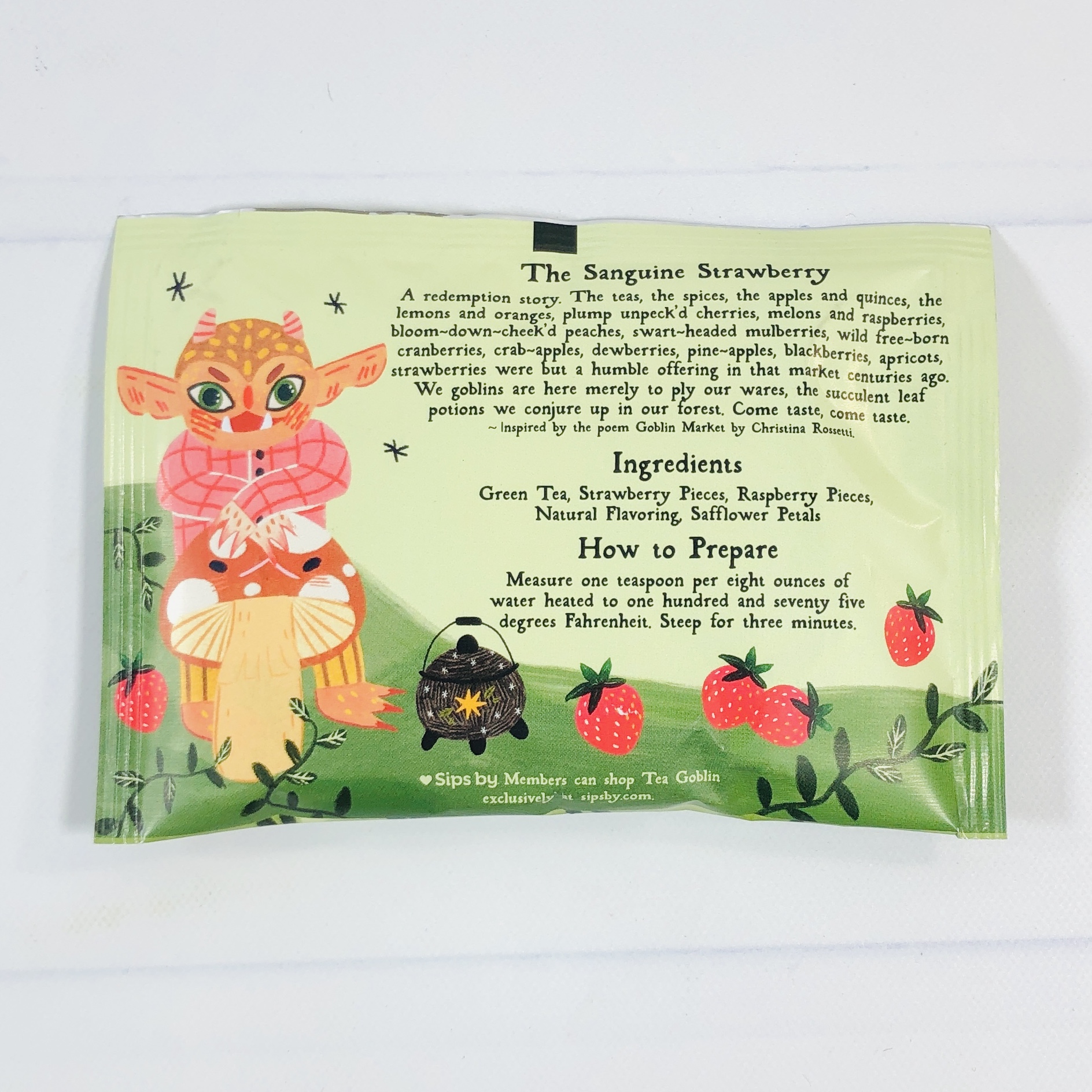 Green tea, strawberry pieces, and more steep into a lightly-colored tea with just the right amount of fruit flavor that kept it from tasting artificial, it is a perfectly balanced berry and green tea. This was a loose-leaf tea.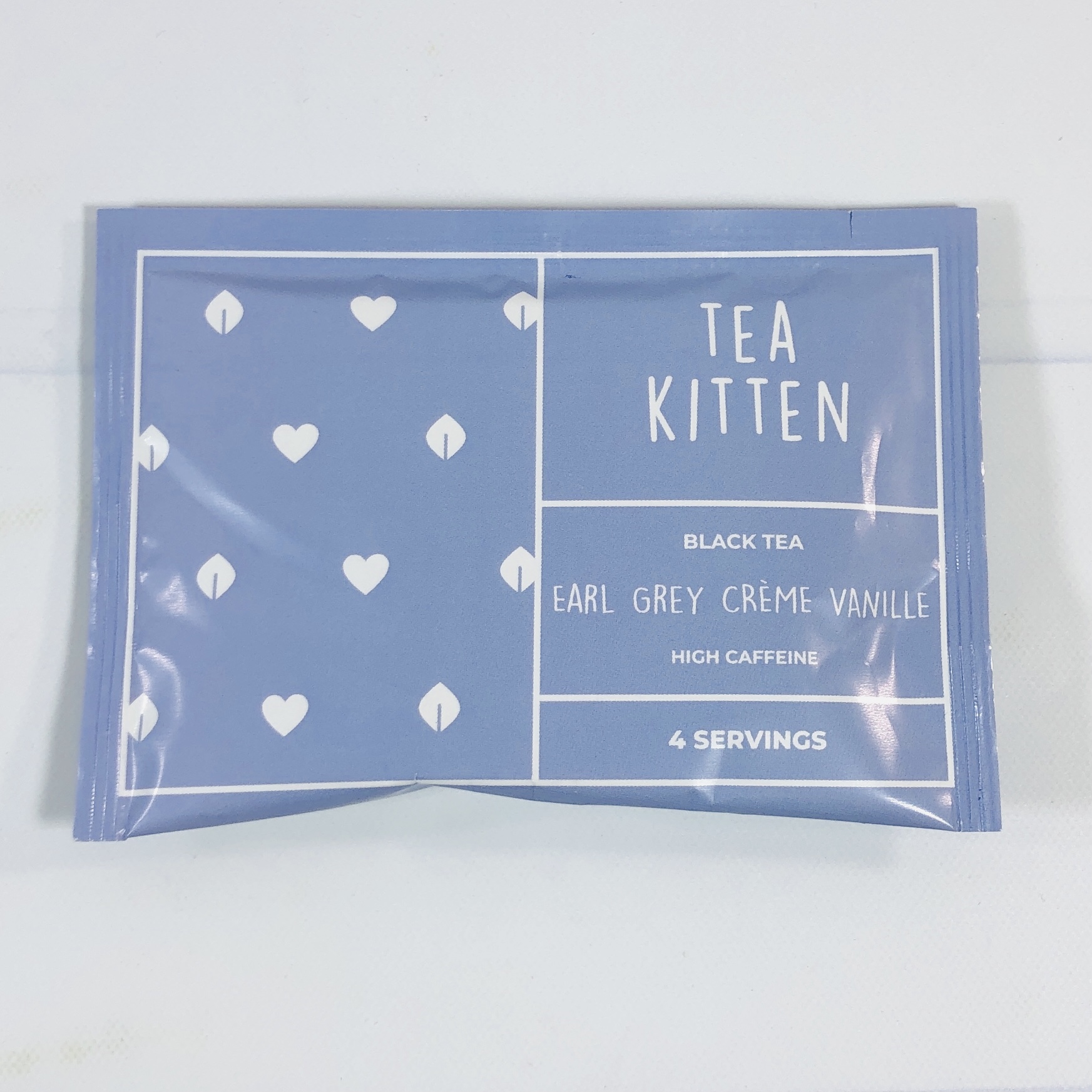 Tea Kitten Earl Grey Crème Vanille ($15 for 4 ounces) While black tea is my favorite I thoroughly enjoy flavored black teas too! This one is a classic Earl Grey with a twist.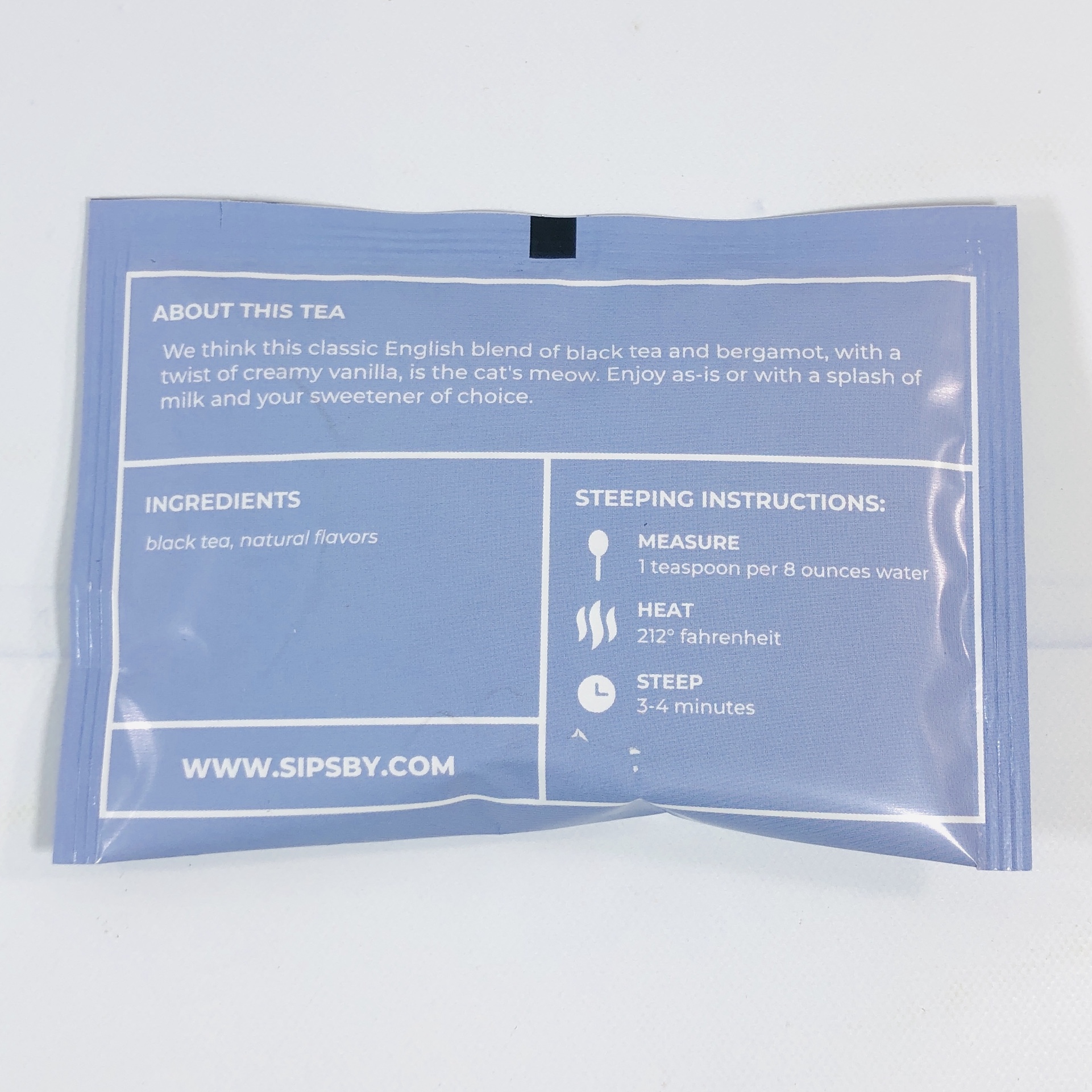 Earl Grey is flavored with bergamot, a type of bitter orange. This version also has vanilla essence and pretty yellow safflower leaves. I added milk and sugar and it was practically dessert. This was a loose-leaf tea.
Stash Tea Super Irish Breakfast ($6 for 20 bags) Basic black tea is my favorite kind of tea and the first thing I consume every single morning. I was thrilled to try this Super Irish Breakfast tea because it is made of Assam tea from India and was the perfect way to start my day, and yes I added milk and sugar. I will be purchasing this for sure and don't tell anyone but I sometimes drink tea like this in the afternoon (it's breakfast time somewhere)! Scandalous, I know!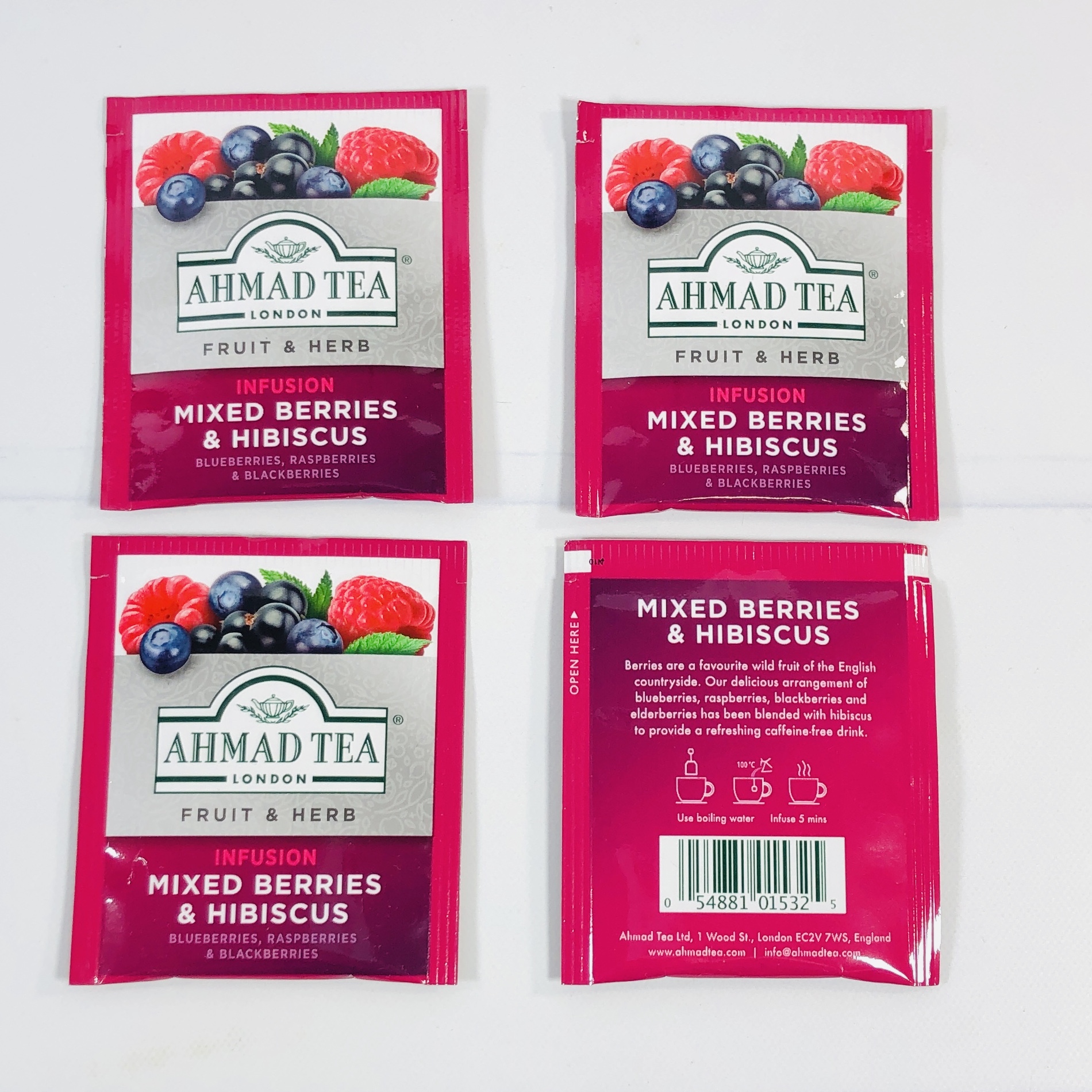 Ahmad Tea Mixed Berries & Hibiscus ($6 for box of 20) My final tea is a caffeine-free blend with berry notes and it is delicious. This is more like fruit punch than tea and would be magnificent over ice. I liked the bold berry flavors but had to add a lot of sugar because it is also sour, but overall I really enjoyed it.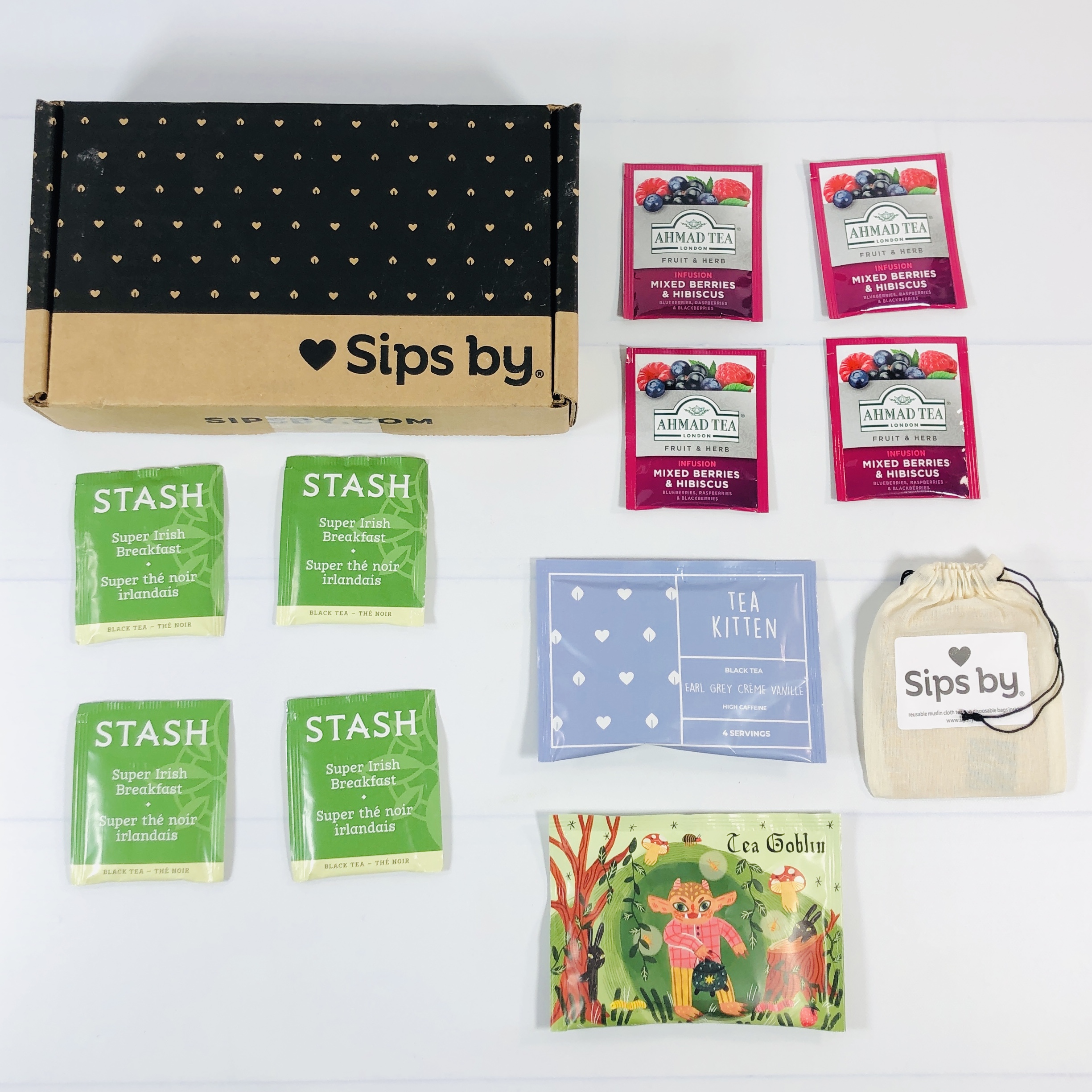 I thought Sips by did a great job curating a box to my tea palate! I really appreciate that they take my flavor preferences and other info into account to help curate a box that is filled with tea I will love. I was thrilled when I opened my box and I wasn't sure which tea to try first, that's always a good problem to have. It had varying caffeine levels and even a caffeine-free option for the evening, although I may use the other three berry bags to make iced tea in the future. The brands all were of wonderful quality and I have been a fan of Stash for the past 30+ years (I used to order by mail from their catalog!).
What do you think of this month's box?