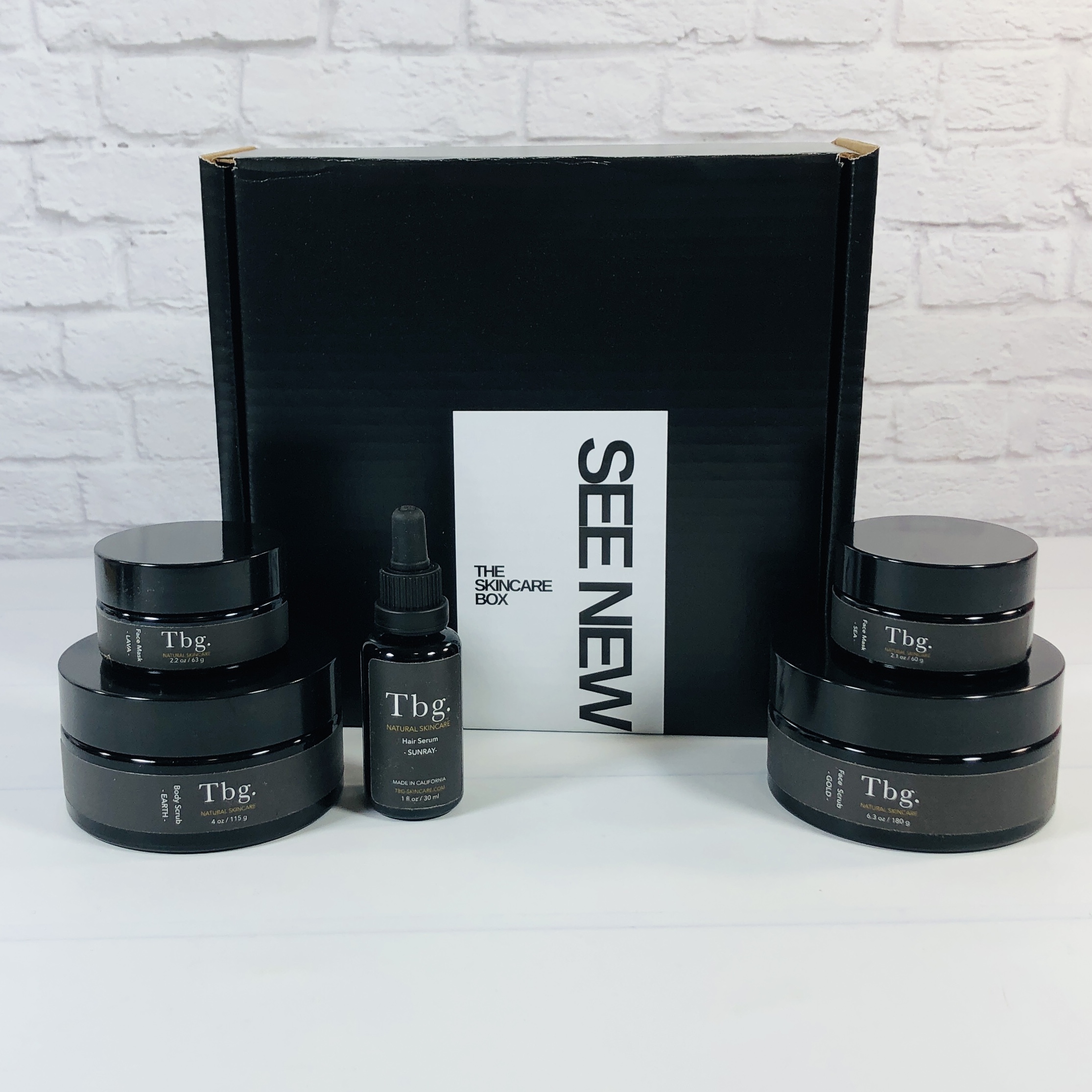 See New, The Skincare Box, is a bi-monthly beauty subscription box that features one clean and cruelty-free skin care brand. They send 4-5 products so you can get a real feel for the brand and also it is just about a whole routine in one box. The featured brands are from companies that are focused on cruelty-free, chemical-free, and sustainably sourced ingredients. See New makes donations to Dress for Success, Pride Foundation, and Australian Red Cross. See New is $47 a box, or you can purchase it one time for $65. Prepay for longer terms and the price drops even more. See New was voted by our readers' as one of the best skincare subscription boxes for 2021!
We believe beauty is about showing yourself Self-Love. Beauty is not about altering your already stunning appearance it is about accentuating your natural beauty and enhancing your self-confidence.
DEAL: Get 10% off sitewide! Use coupon code HELLO.
Recently See New added a 3-product subscription called The Essentials ($37) and they now sell wellness products on their site. Subscribers to either box can save 20% at the See New shop.
I can't wait to see what's inside!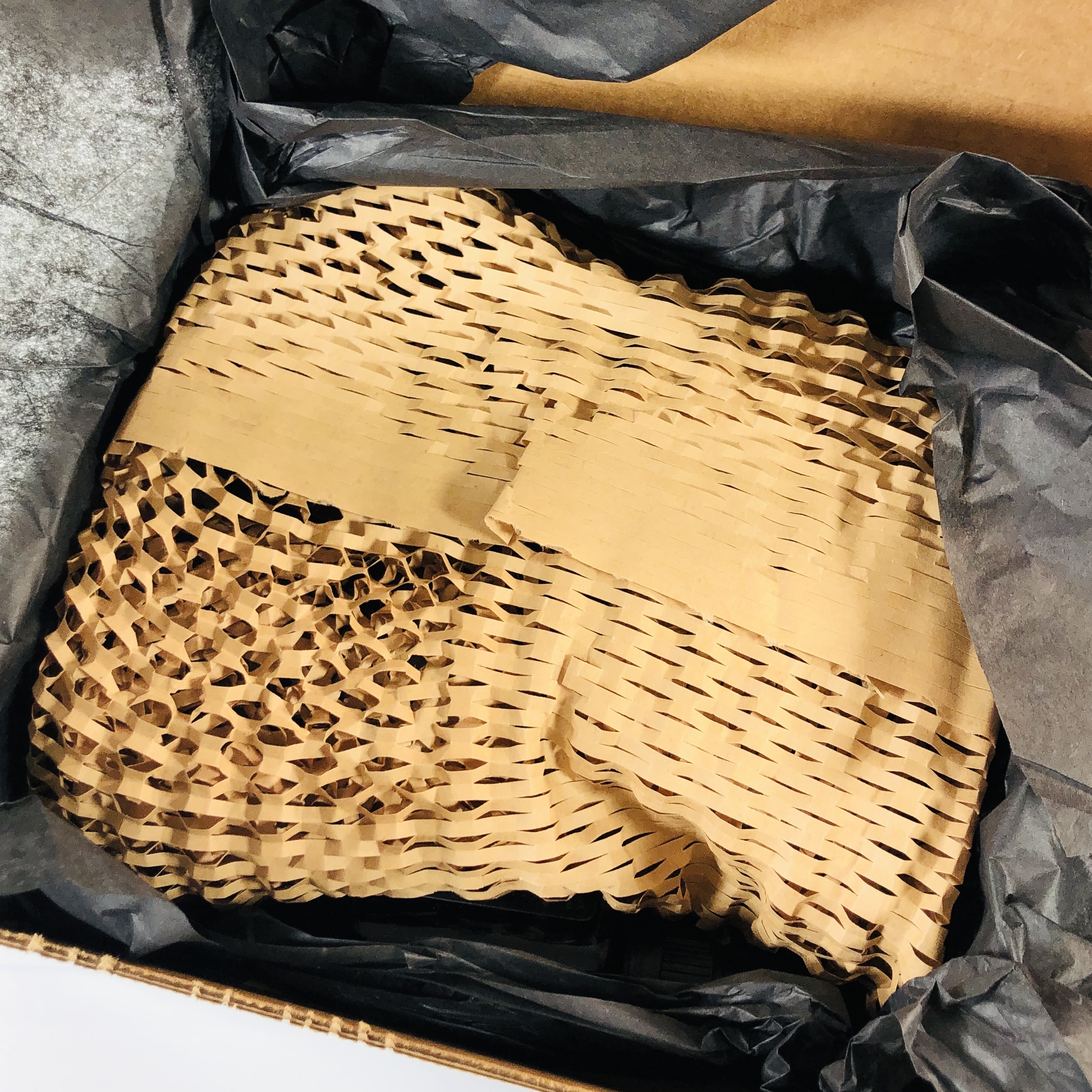 The items were tucked into recyclable packing materials.
They get a second life as "toys" for my cat Sunny, she loves the noise they make as she pounces!
A card gave some ideas of self-care rituals to complete in an allotted amount of time.
Next, I found a card about how to use the products in this box.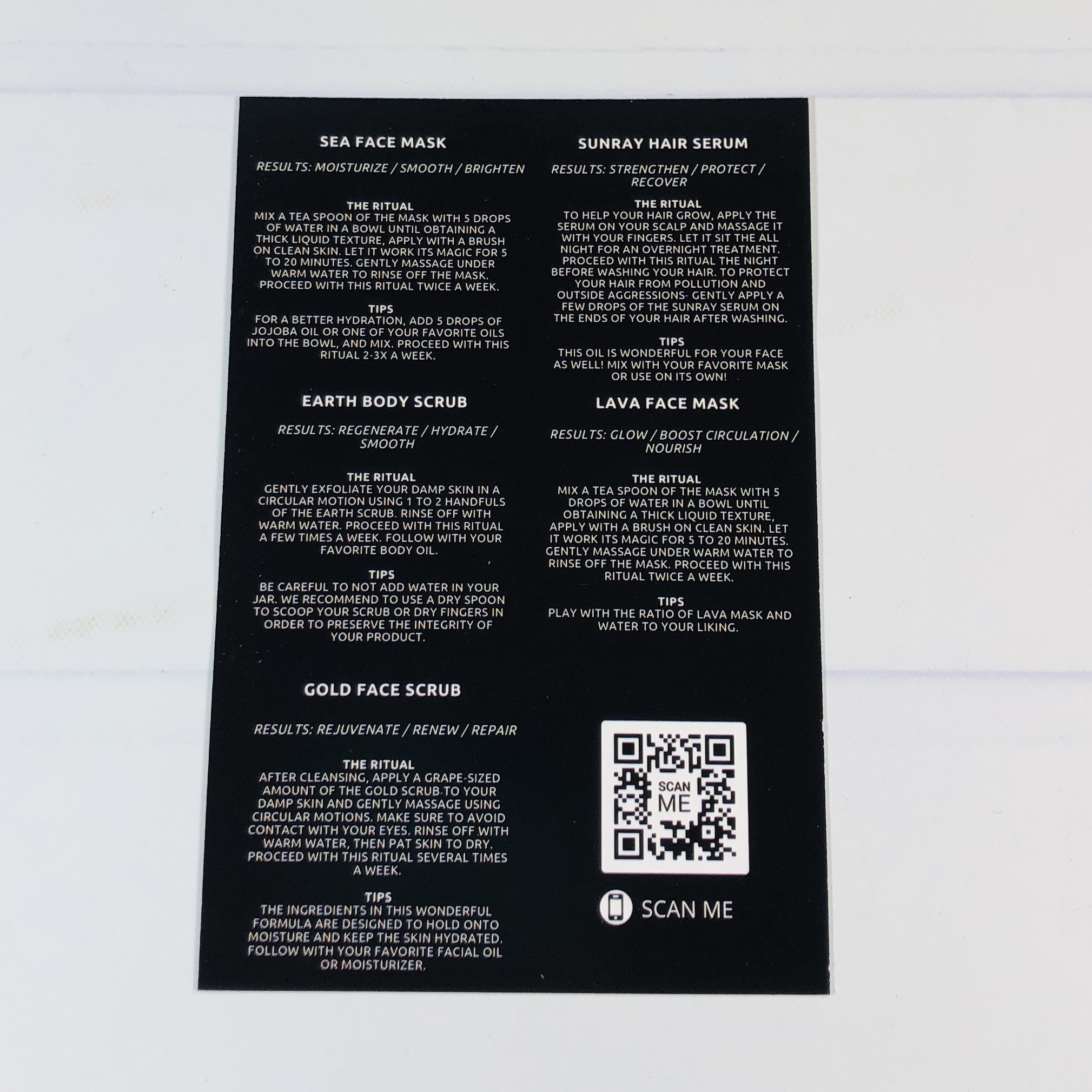 Each item was listed as well as directions. It also had a tip and the key benefit of each product.
Everything in my box!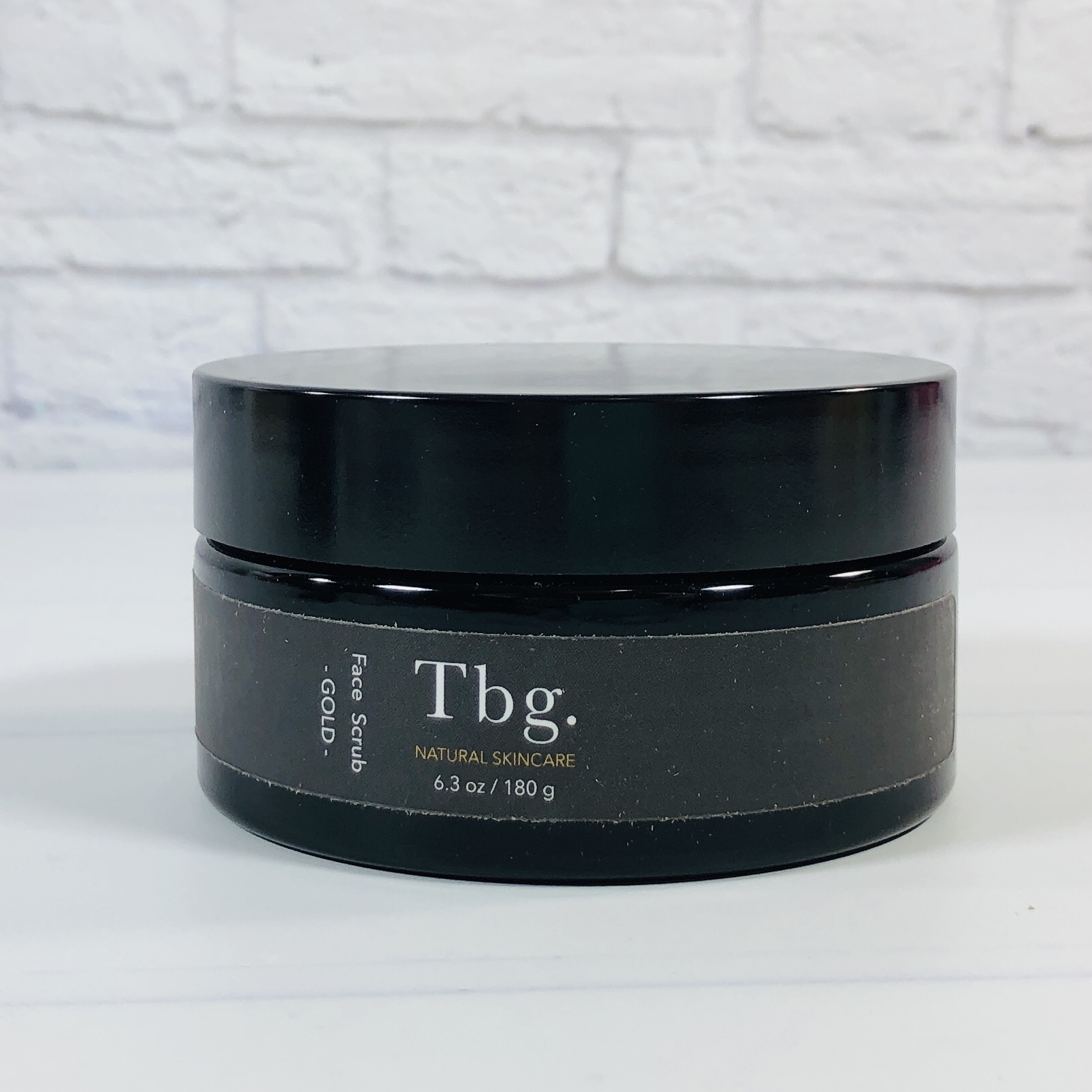 GOLD Face Scrub ($38) Our first item is a sugar-based face scrub that reminds me of similar products that I have used on my lips before.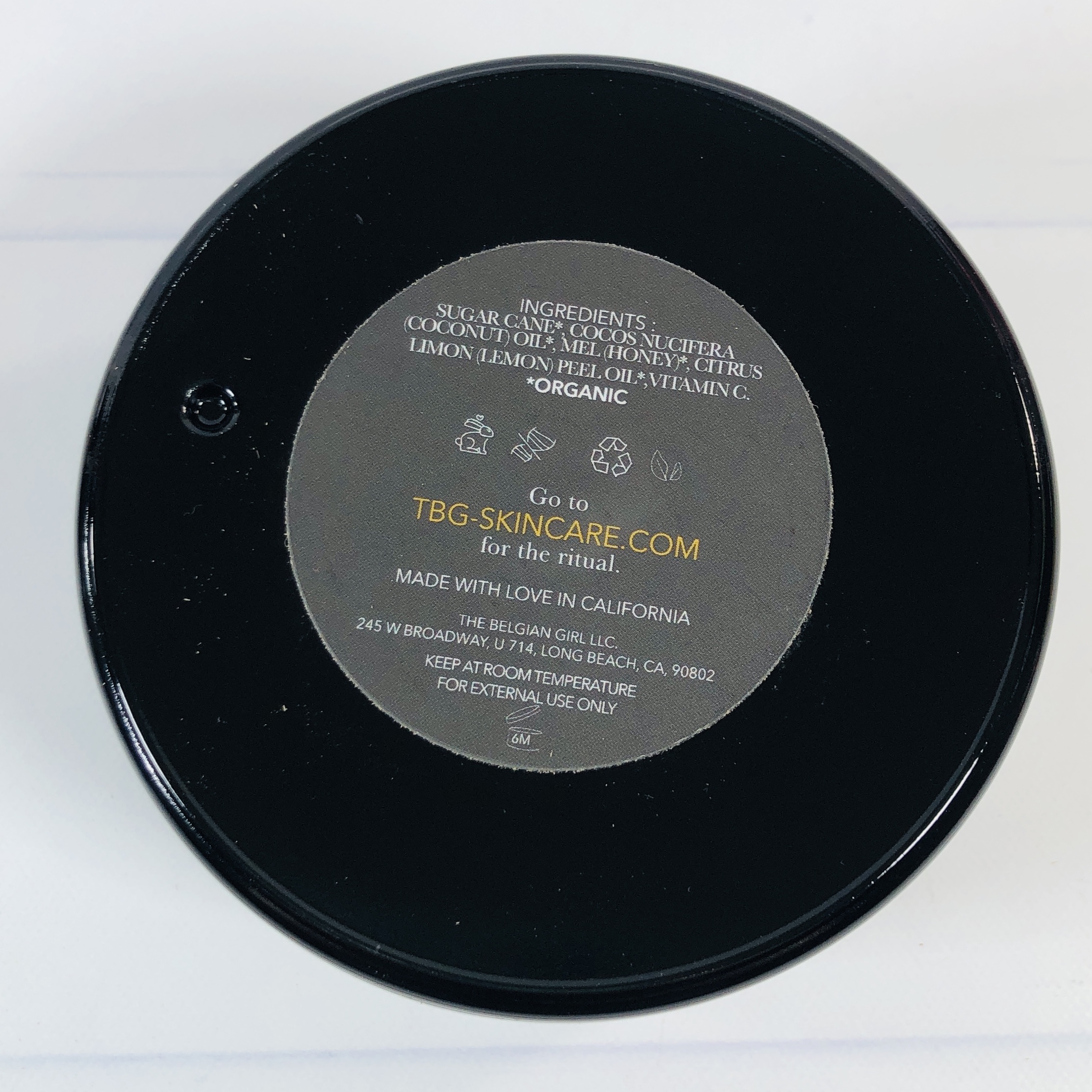 It has ingredeints that I can find in my kitchen and in fact, it would probably be really easy to make of batch using sugar, honey, and coconut oil. While I don't mind coconut oil on my body, I'm not a fan of it on my face because I feel like it seals my pores, it won't rinse off easily with just water.
This scrub smells like a combo of honey and lemon, like the drink I would make whenever I would get a sore throat as a child. The grains felt rather scrubby for my sensitive face, and I made sure to use SPF afterwards because lemon can make the skin more susceptible to the sun's burning rays. I will repurpose this as a body scrub or just use it on my lips.
EARTH Body Scrub ($35) Now that my face is exfoliated, it's time to turn my attention to my body.
The ingredients are sugar, coconut oil, coffee grounds, cinnamon, and a couple of essential oils.
This is a dry scrub, and as soon as you apply it it starts to fall off so work quickly! The grains exfoliated well without irritating my skin and the scrub smelled so good. Coconut oil doesn't rinse off very well so I didn't need a separate moisturizer after showering, but be aware that this will make a mess in the shower — I tend to use products like this just before cleaning my shower.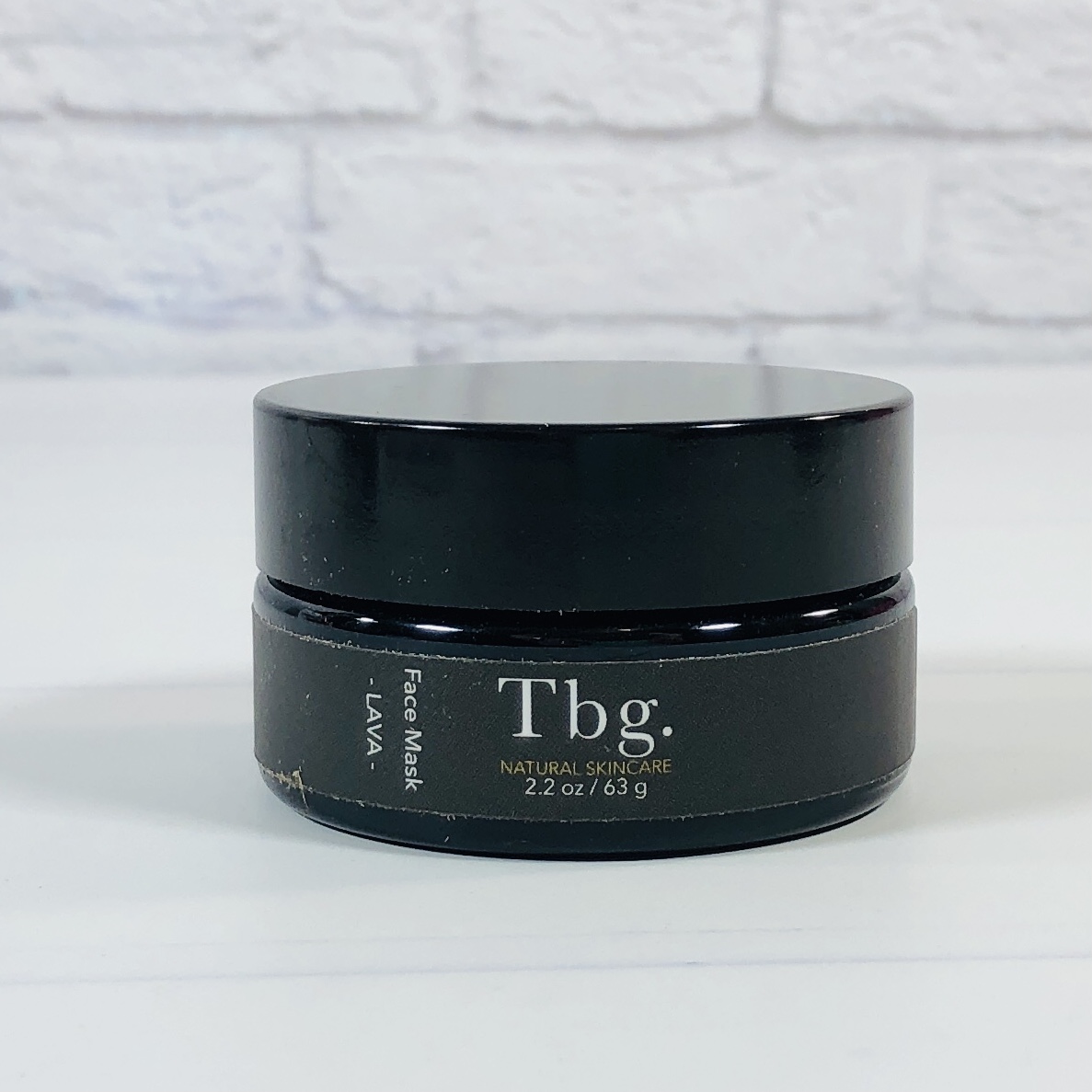 LAVA Face Mask ($60) This is the second of three exfoliating face products. I wish there had been a bit more variety, but then again, this brand only has 6 items total in their line up (the 6th item is a hair mask).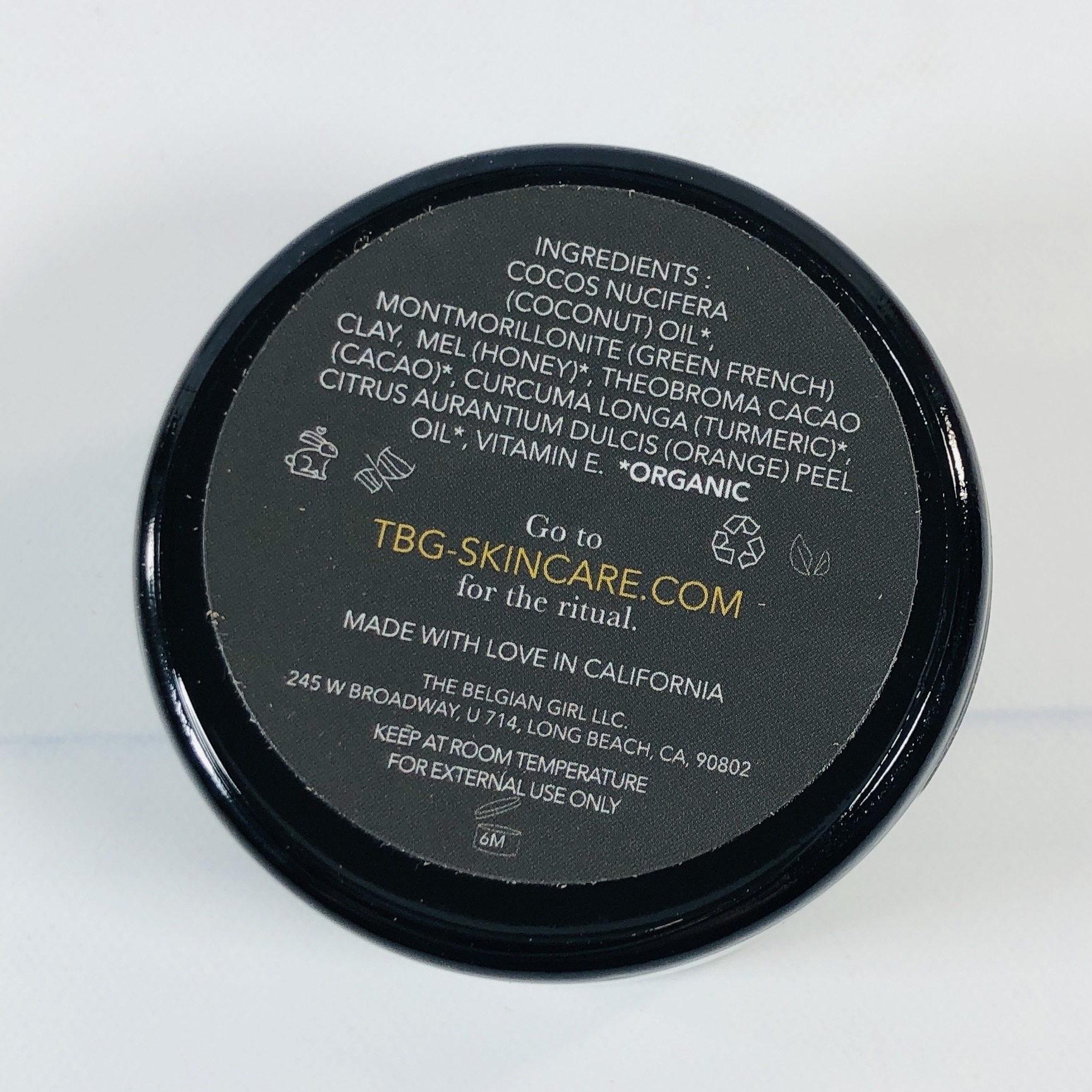 Here's the ingredients, which include coconut oil, clay, and turmeric. The mask is supposed to moisturize and brighten skin while boosting circulation.
The instructions on the included card said to mix this mask with some water before applying, although the website says to apply it as-is. Mine looks different from the version shown online, theirs looks glossy while mine looks (and smells!) like thick brownie batter, or maybe a chocolate orange, it's divine. I had a hard time mixing it in a bowl and ended up rubbing the water in with my fingers and applying it like that. I rinsed in the shower and had a layer of coconut on my face afterwards.
SEA Face Mask ($65) Our next face mask is supposed to help the skin look smoother and brighter while removing toxins.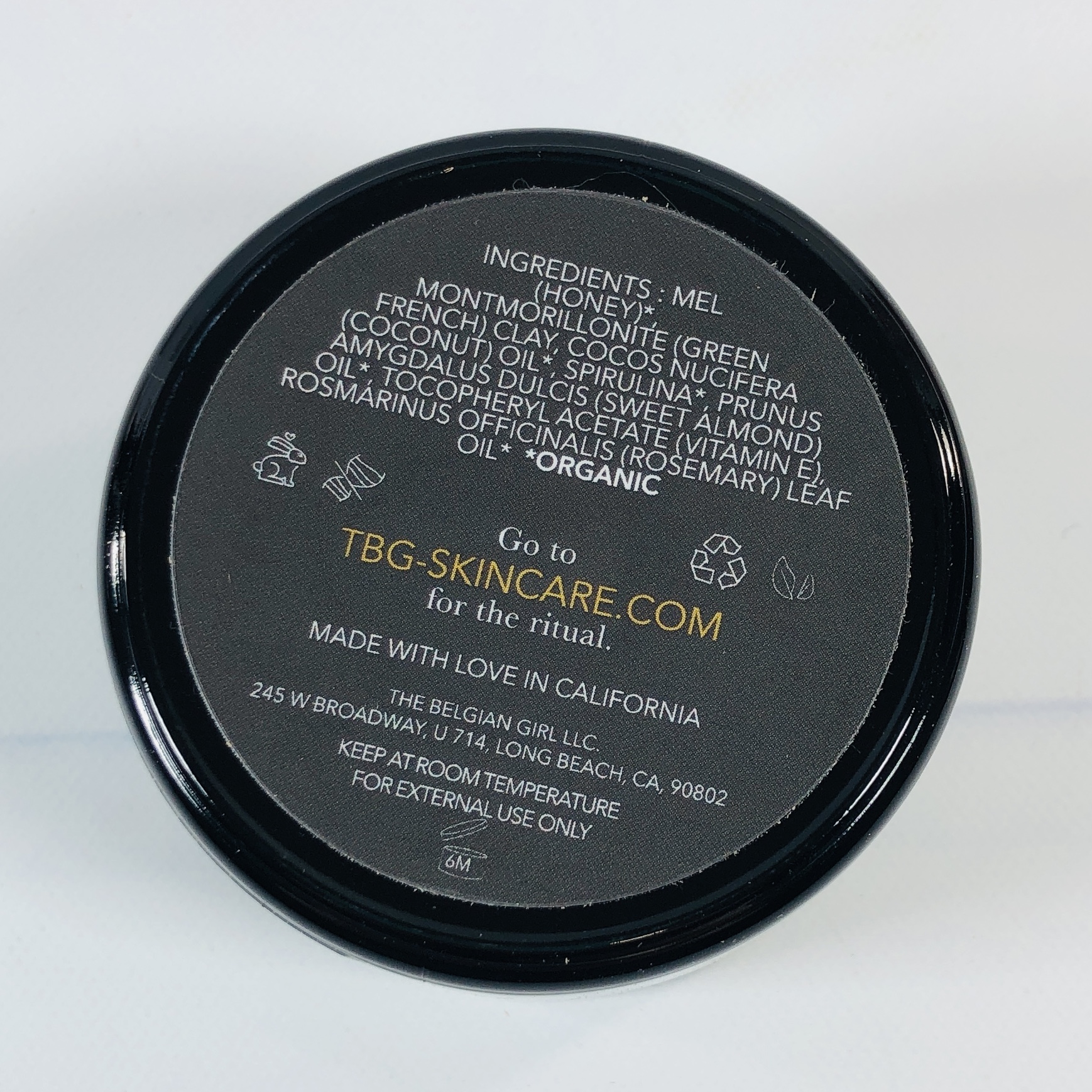 Honey, coconut oil, and spirulina are some of the ingredients in this mask.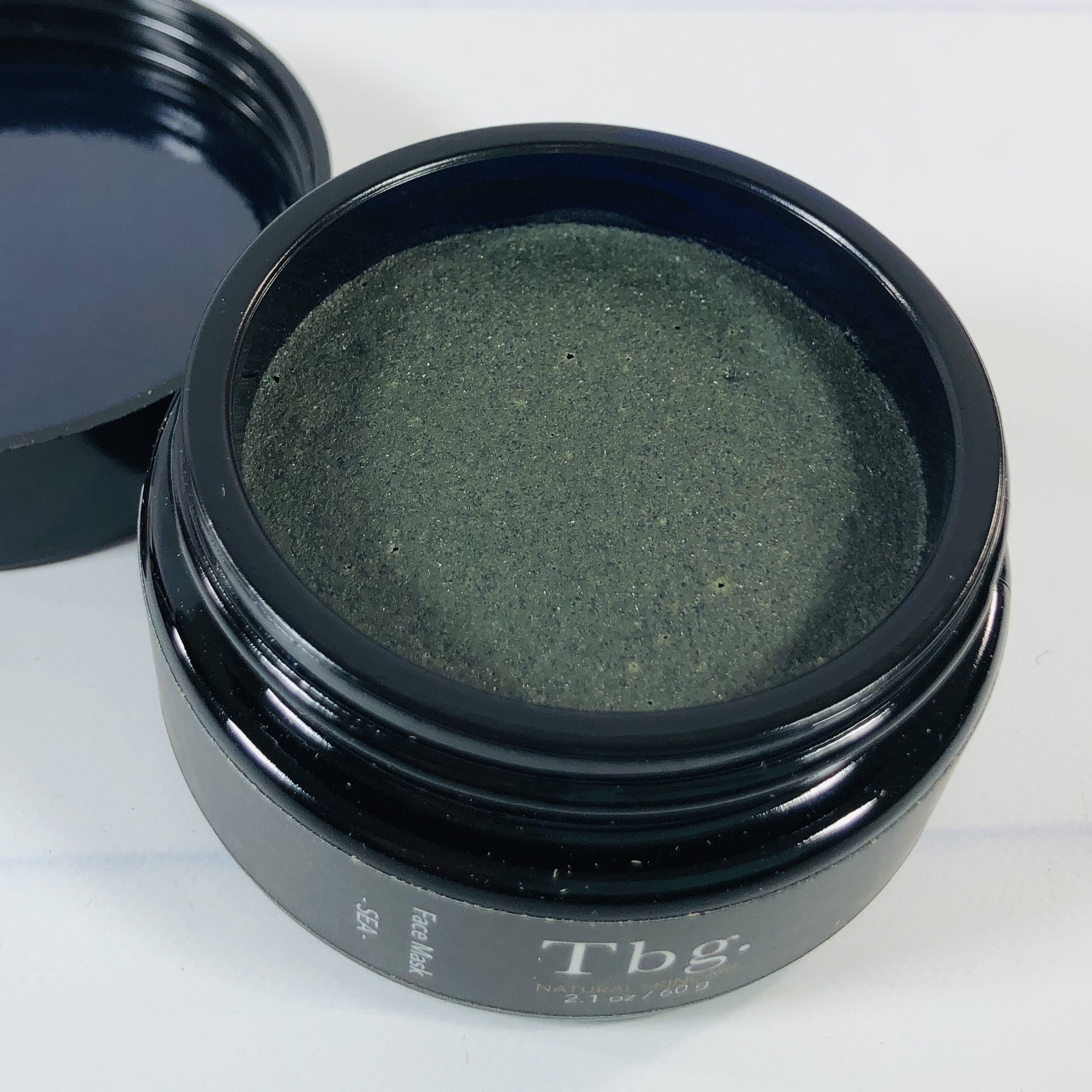 The top of this product sparkles, it's another pretty touch (but you can't see it in my picture). I can smell the rosemary but sadly there is an underlying scent of something rancid, either the coconut or almond oil. While the other mask quite literally smelled like chocolate, this one was not pleasant and distracted from the experience. Again, it left a layer of oil on my face afterwards.
SUNRAY Hair Serum Essentials ($32) Our final item is a hair oil that could probably double as a face or body oil! It's supposed to fight microbes, nourish the scalp, and promote hair growth.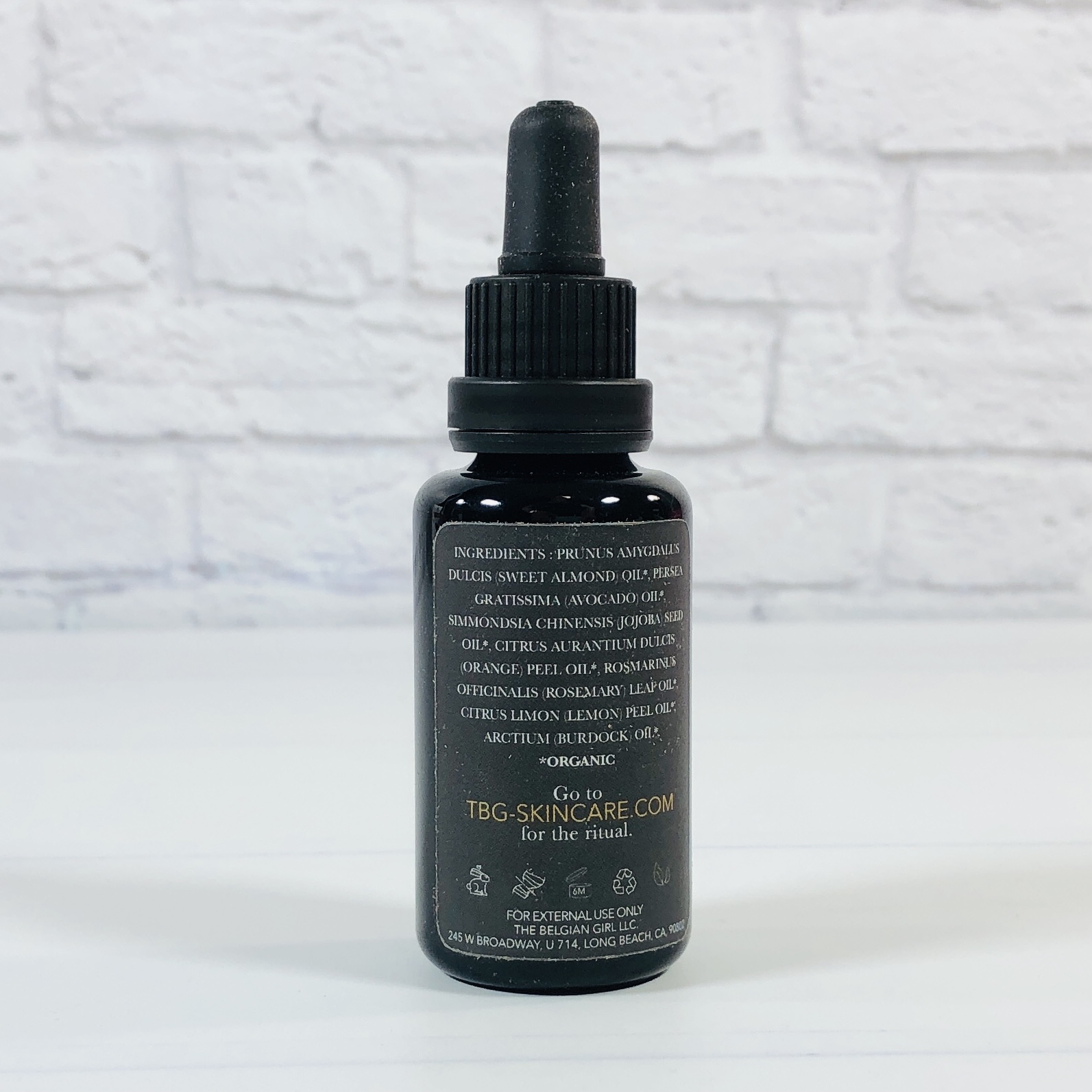 The ingredients include sweet almond, avocado, and jojoba oils plus essential oils.
It has a warm herbal/citrus scent, the lemon stands out the most to my nose. Burdock oil is said to help simulate hair growth. This can be applied the night before washing hair or applied after washing as a detangler.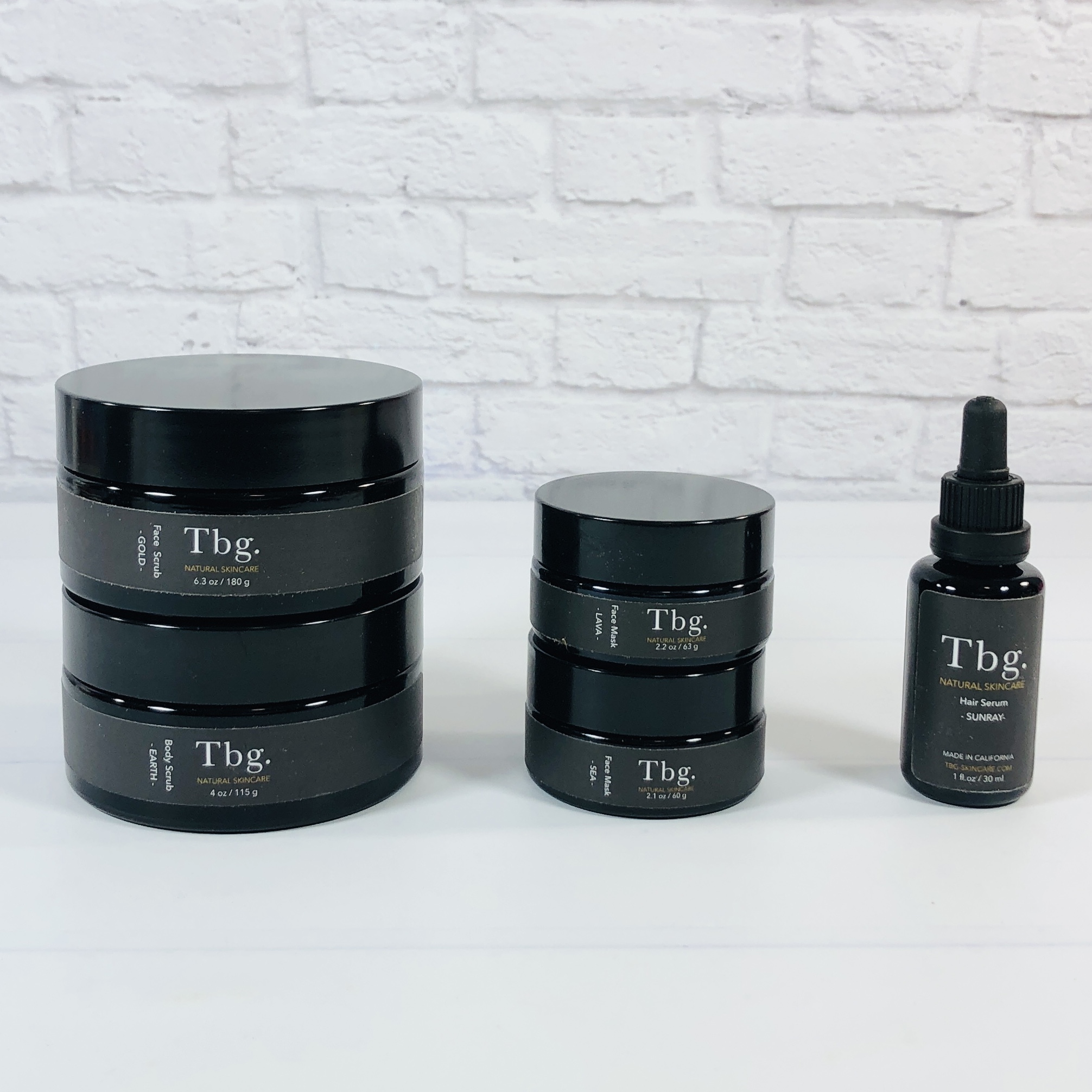 The November/December assortment from See New X Tbg was an interesting one! I think this subscription started out sending a complete routine, like cleanser, moisturizer, treatment, etc., but they seem to be sending different types of products lately, like hair and body care, too. I love trying body care products, so the coffee scrub was my favorite of the box! The face scrub will also get used on my body as the grains were a little too rough for my sensitive skin. I also enjoyed the Lava face mask, it smelled good enough to eat! In fact, a lot of these items were made from ingredients I already have in my kitchen! The retail value of this box is around $230, which seems high for ingredients like coconut oil, sugar, and clay. I liked the miron glass jars, they look sleek and may help extend the shelf life but it's still probably best to use these up within a few months after opening as oils tend to turn rancid quickly.
What do you think of this box?