It's the season to get cozy! SCOUTbox curated Cozy Camping essentials for November 2021, and most of them are designed to help us have relaxing moments in our outdoor adventures. Through this box, they encourage us to reconnect with nature and to ourselves as well!
DEAL: Get $5 off on your first box! Use coupon code SCOUTCJ5.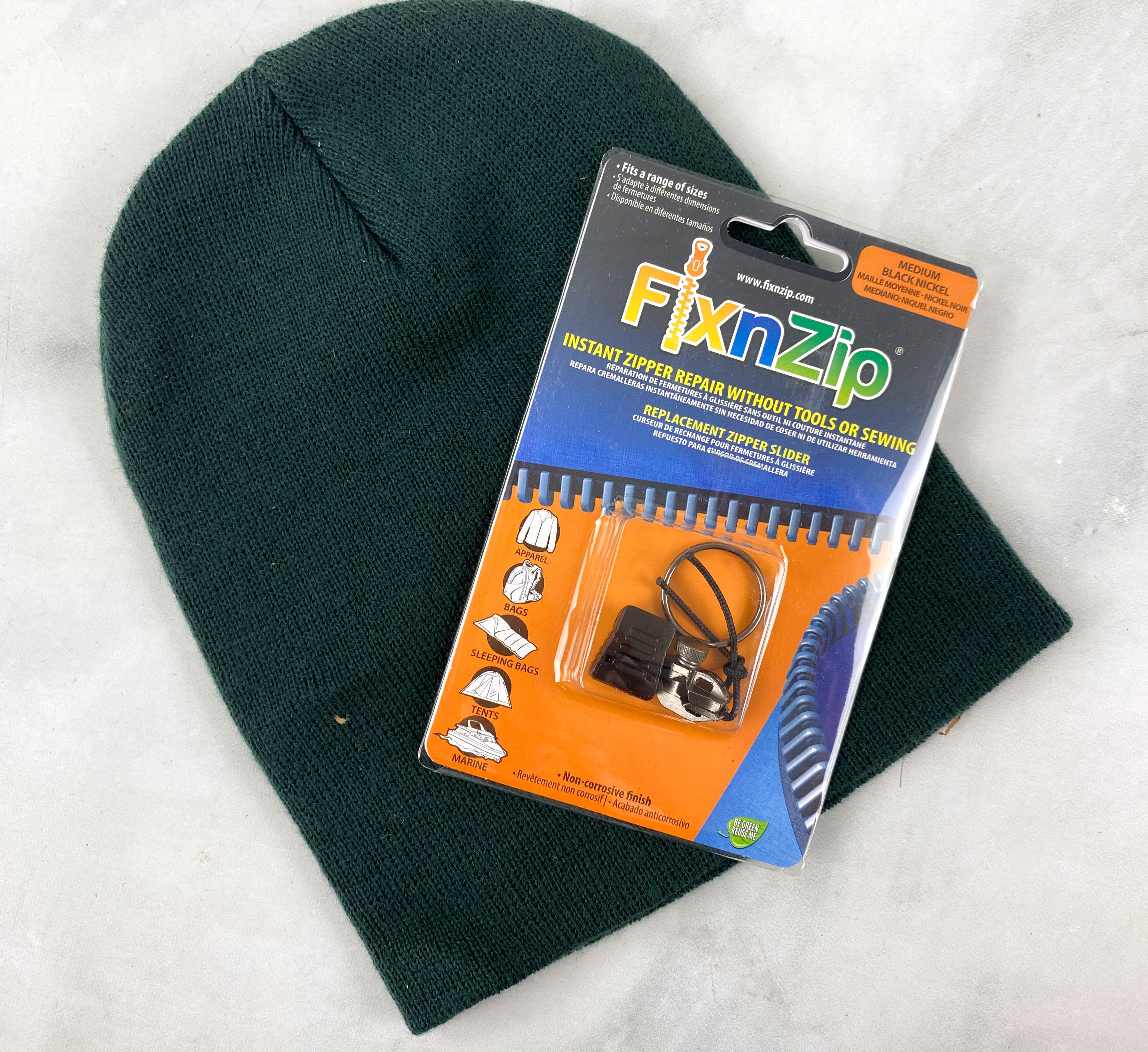 Capteur Wharf Beanie. It's starting to get colder outside and a tight-knit beanie is a great way to stay warm and cozy. This particular beanie is designed to fit on or above the top of the ears, which means it minimizes heat loss better compared to other headwear.
Fix N Zip Medium Nickel Zipper Slider. For emergency situations, they also included this zipper repair kit in the box. It can be used for zippers on bags, jackets, and tents, so you can relax knowing that you can easily repair minor zipper damages even when you least expect it.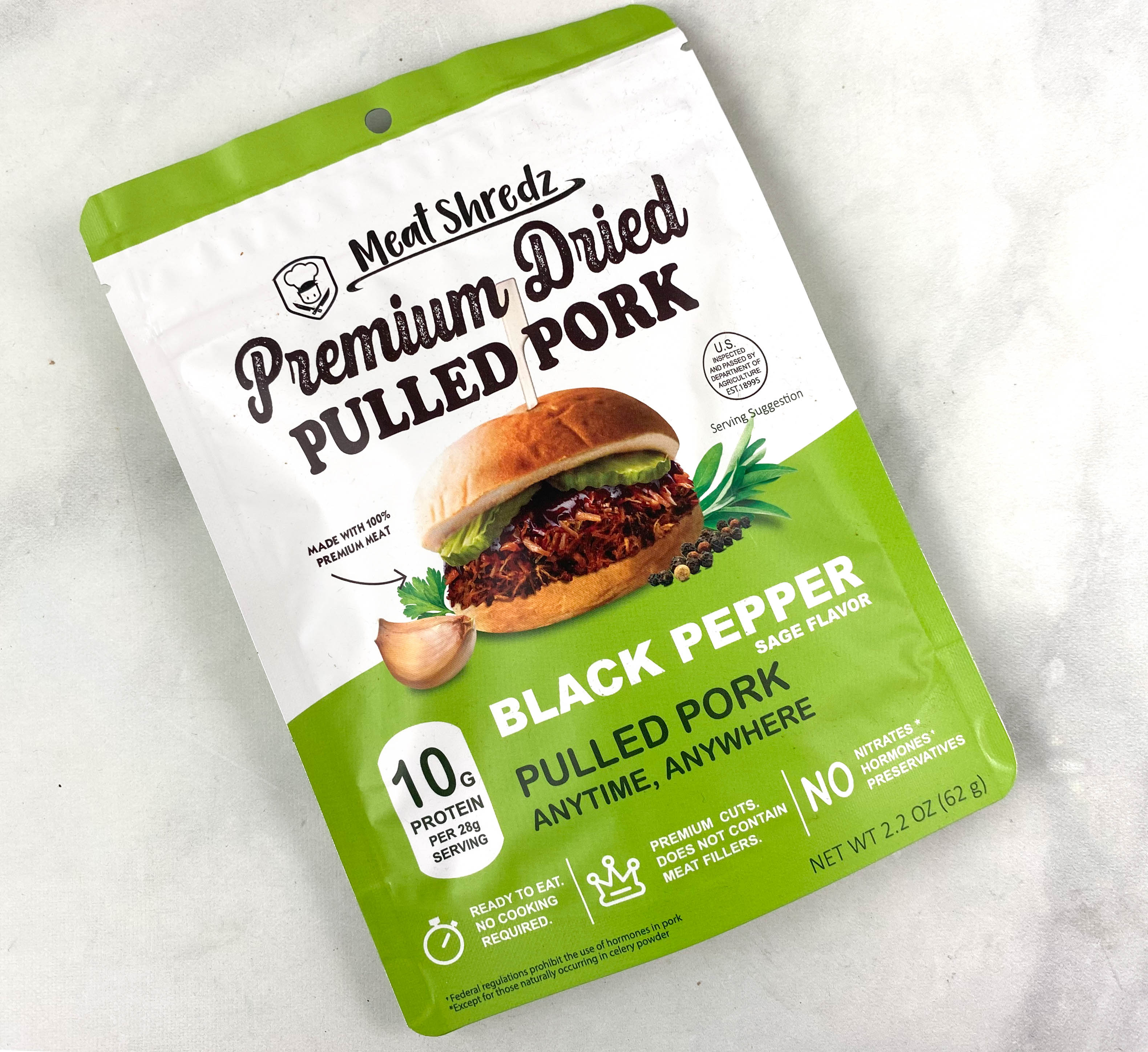 Meat Shredz Black Pepper ($5.99) How about a delicious snack to savor outdoors? This pack of ready-to-eat pulled pork makes a great outdoor snack because it doesn't require cooking or heating. It's infused with a delicious black pepper sage flavor and it also goes well with bread and canned goods. This premium meat does not contain fillers, nitrates, hormones, and preservatives either!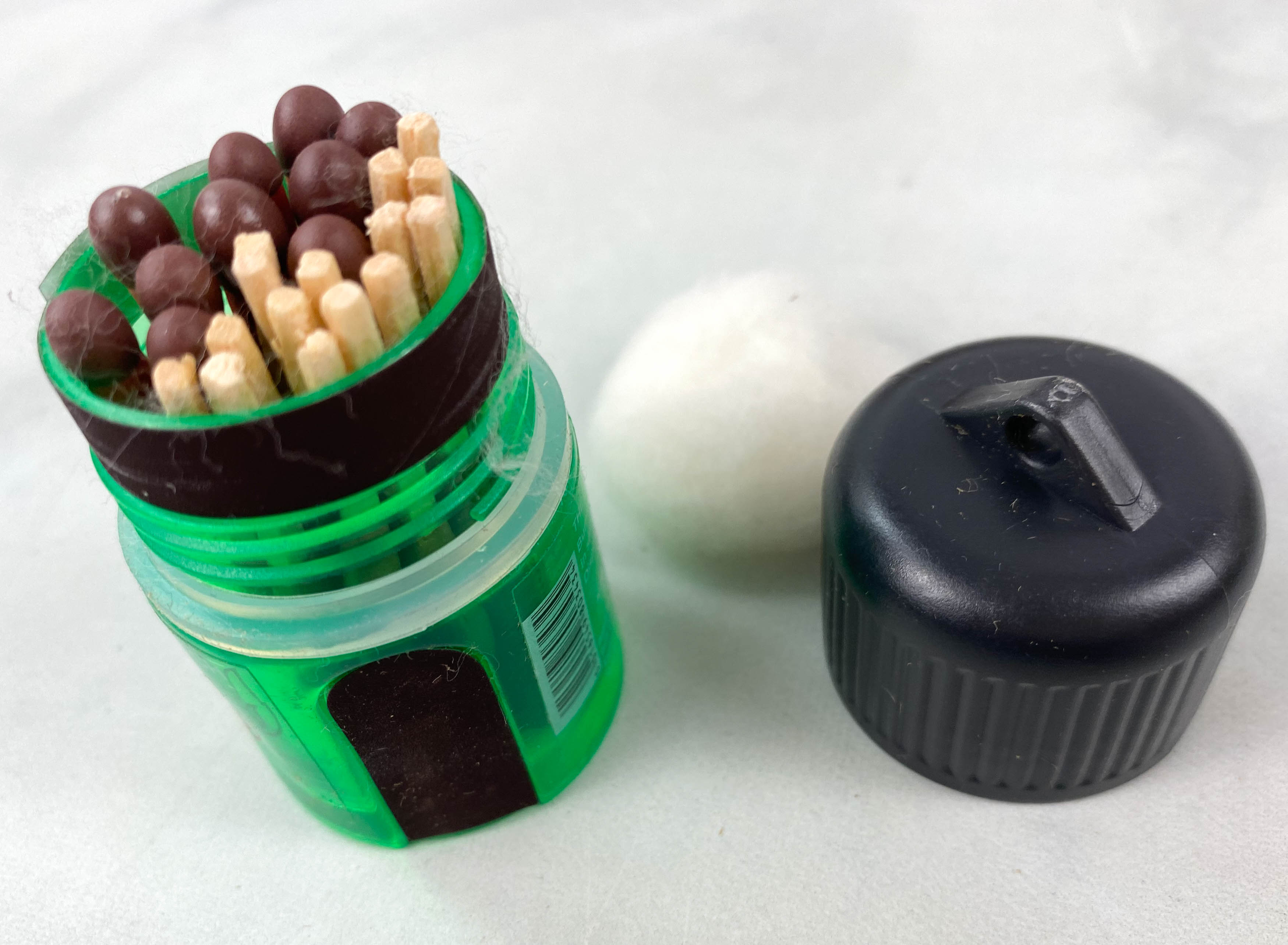 BCB Wind & Waterproof Matches. Producing fire increases survival in case of emergencies and making them waterproof makes me even more confident that I'll be able to use it on most circumstances. These matches comes with a waterproof container and are NATO approved as well. Equipped with 3 striker areas, making a fire will be the least of our problems during outdoor adventures.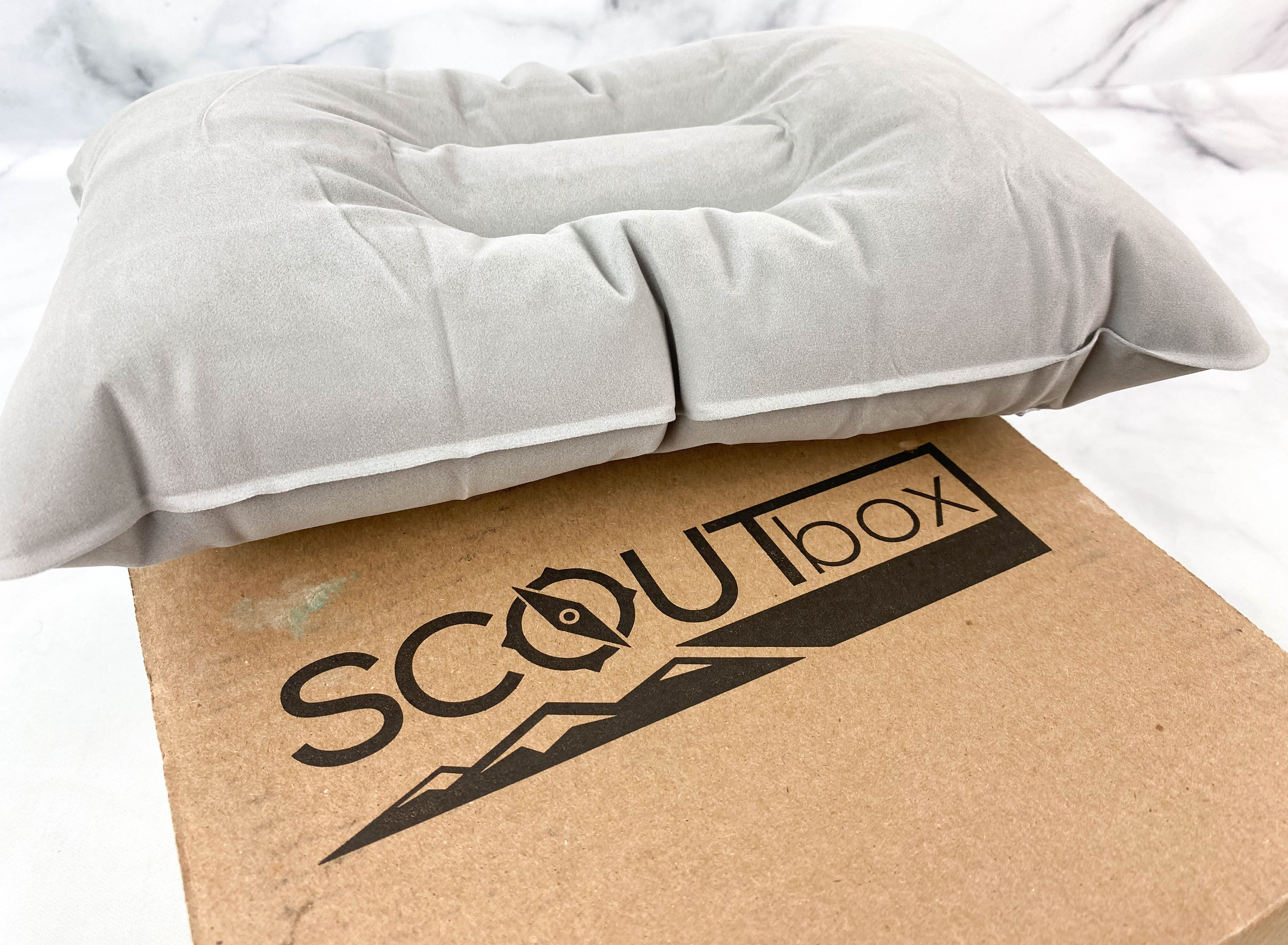 Pillow (BONUS item!). Resting and sleeping after exploring all day is more cozy because of this pillow! It's soft and very comfortable to use but honestly, I'll be needing to find enough space for this on my bag.
It's natural to love the adrenaline rush brought by exploring outdoors, but sometimes, we also need to take a step back and just enjoy being cozy. This month's SCOUTbox theme is all about that and more, with an ensemble of items that include a tasty snack, a warm and stylish beanie, and a zipper kit for minor zipper repairs. There's even a soft pillow where I can rest my head after exploring. Overall, it was another well curated box for outdoor enthusiasts! Having these items on our next camping trip will surely make me feel more cozy!
All the outdoor gear from SCOUTbox arrive in a sturdy brown box and packed with brown squiggles. Here's a peek: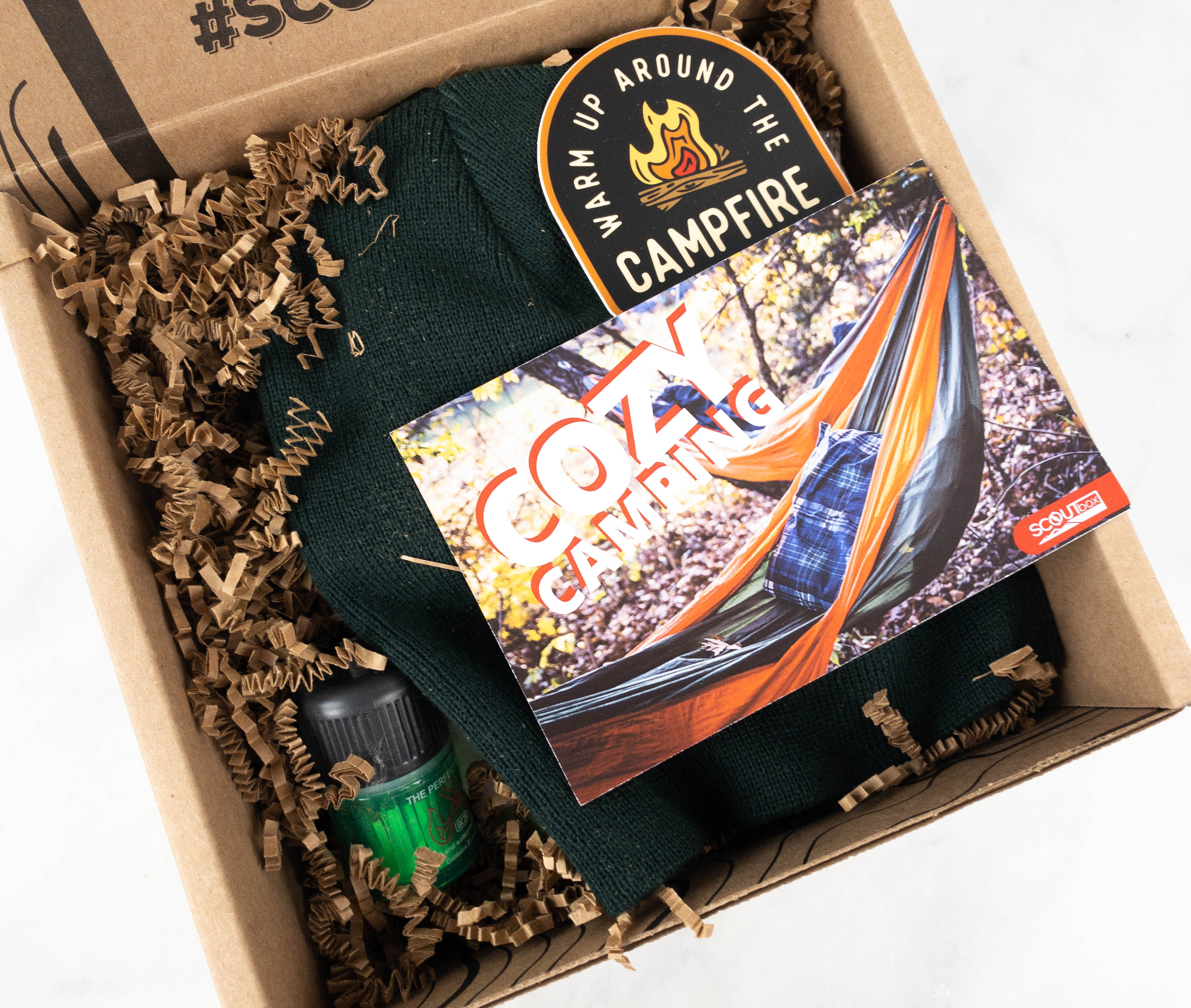 A promotional card sits on top of all the items this month.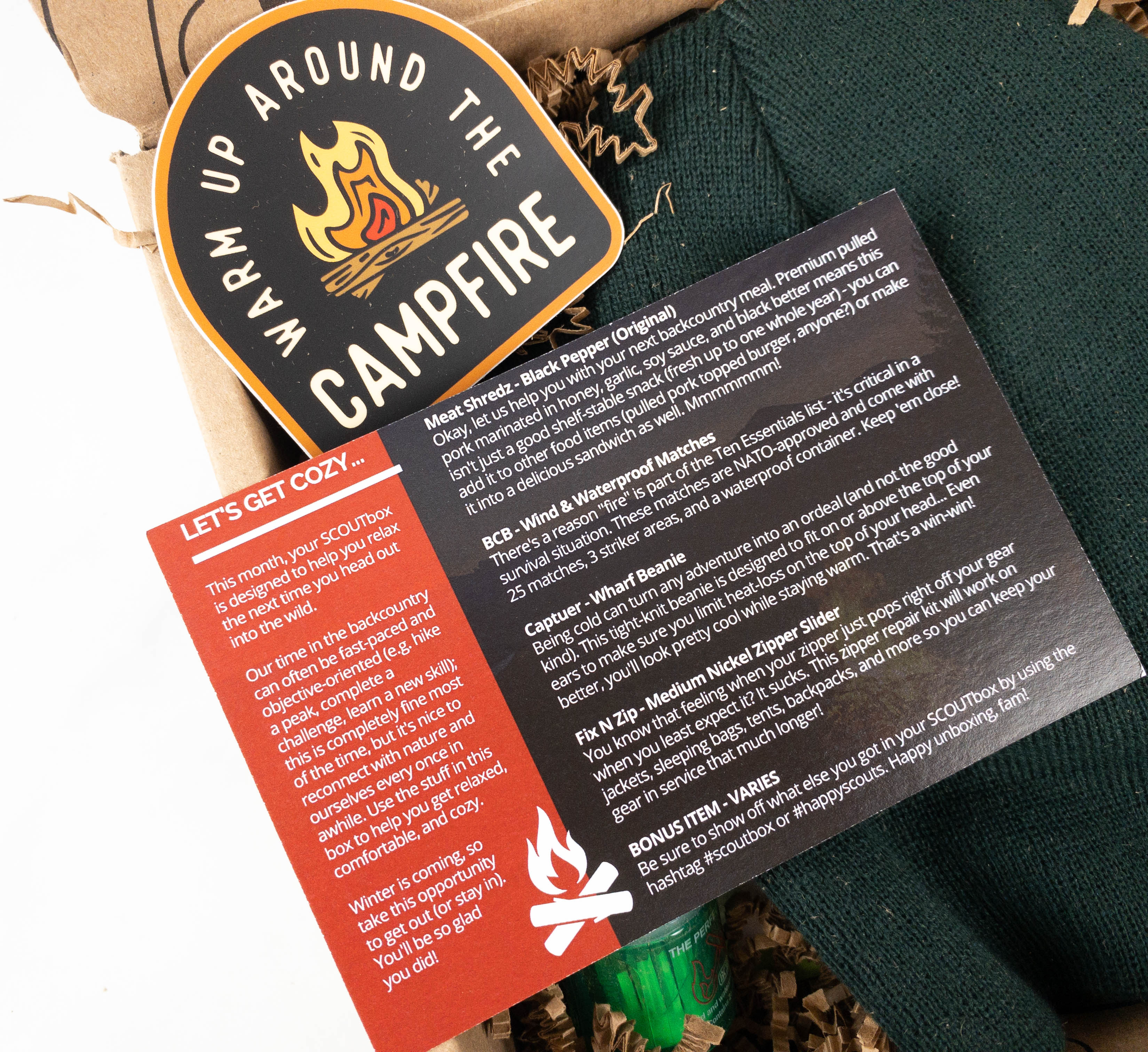 SCOUTbox is a monthly subscription box for scouts by scouts. Each box usually include outdoor gear, hiking/camping accessories, equipment, snacks, educational guides, and other resources, all delivered right to your door. They currently offer a month-to-month plan for $40/month. You can also opt for a longer subscription plan to save, a 3-month plan is just $38/month. ScoutBox made the list in our 2020 and 2021 readers' choice picks of best subscription boxes for kids!
What do you think of this month's box?