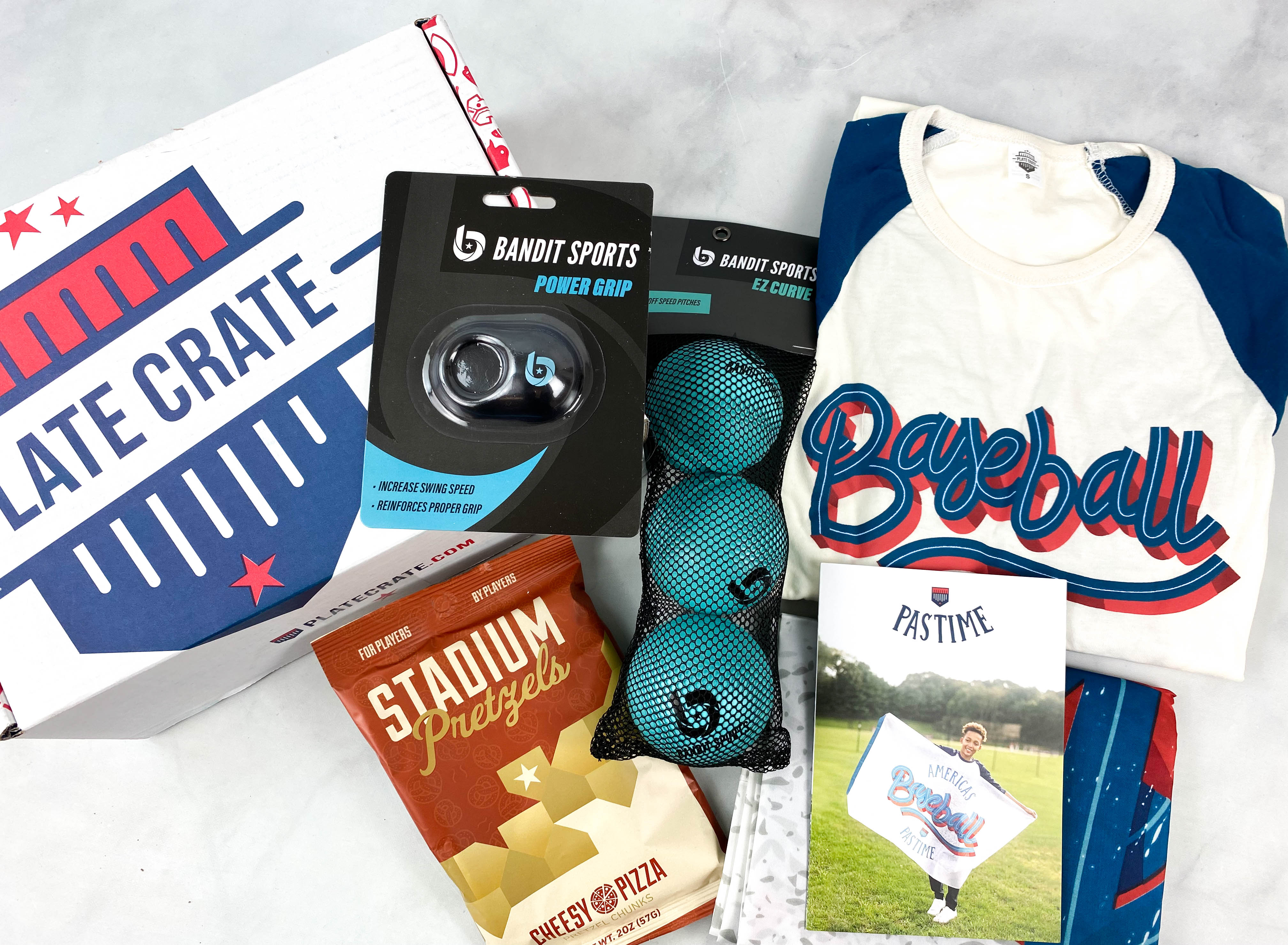 Plate Crate November 2021 reminds us that baseball is America's PASTIME! It has baseball gear and accessories to help players perform well, plus a wearable and a banner for some cool baseball swag. ICYMI, starting the previous month, they're including less snacks and more baseball gears in each box.
DEAL: Get $20 off on any subscription! Use coupon code HELLO20.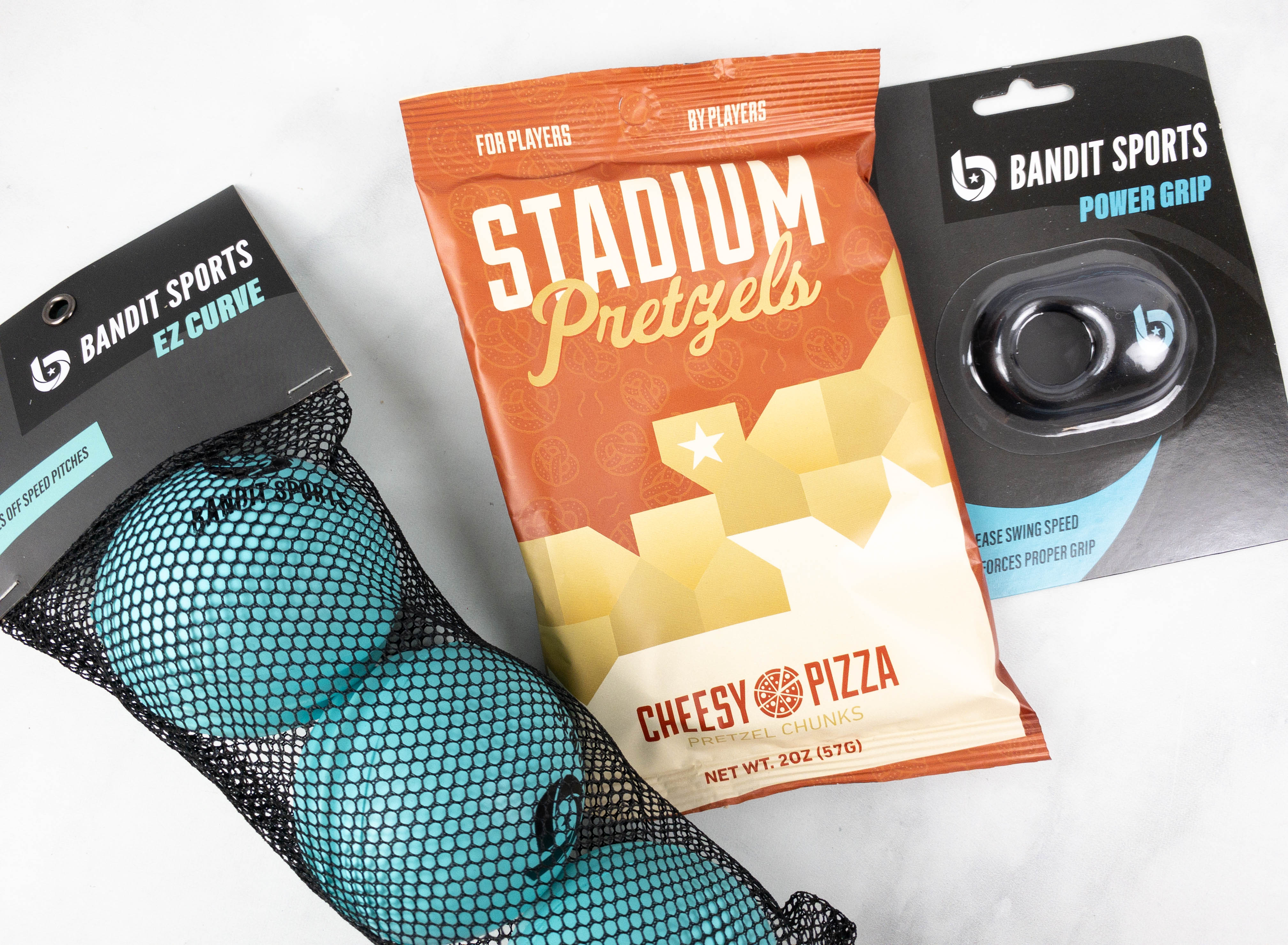 1 Bag of Pizza Pretzel Chunks ($3) It's a bag of stadium-inspired snacks! The pretzels come in a cheesy pizza flavor, making such a delicious practice companion or a snack when you're the one watching the games.
EZ Curves ($15) These practice balls have a unique spiral design which automatically curves balls in different directions. They simulate curveballs, sliders, changeups, and Knuckle ball, plus they're made from a hard foam material that makes them durable.
Power Grip ($12) There's also a power grip to improve my bat speed and control. It's easy to install and it's durable as well.
Pastime Banner. Still in line with the theme, they sent a banner that says "Baseball is America's pastime"! This can be hung on your wall or displayed somewhere it can be easily seen by fellow baseball enthusiasts.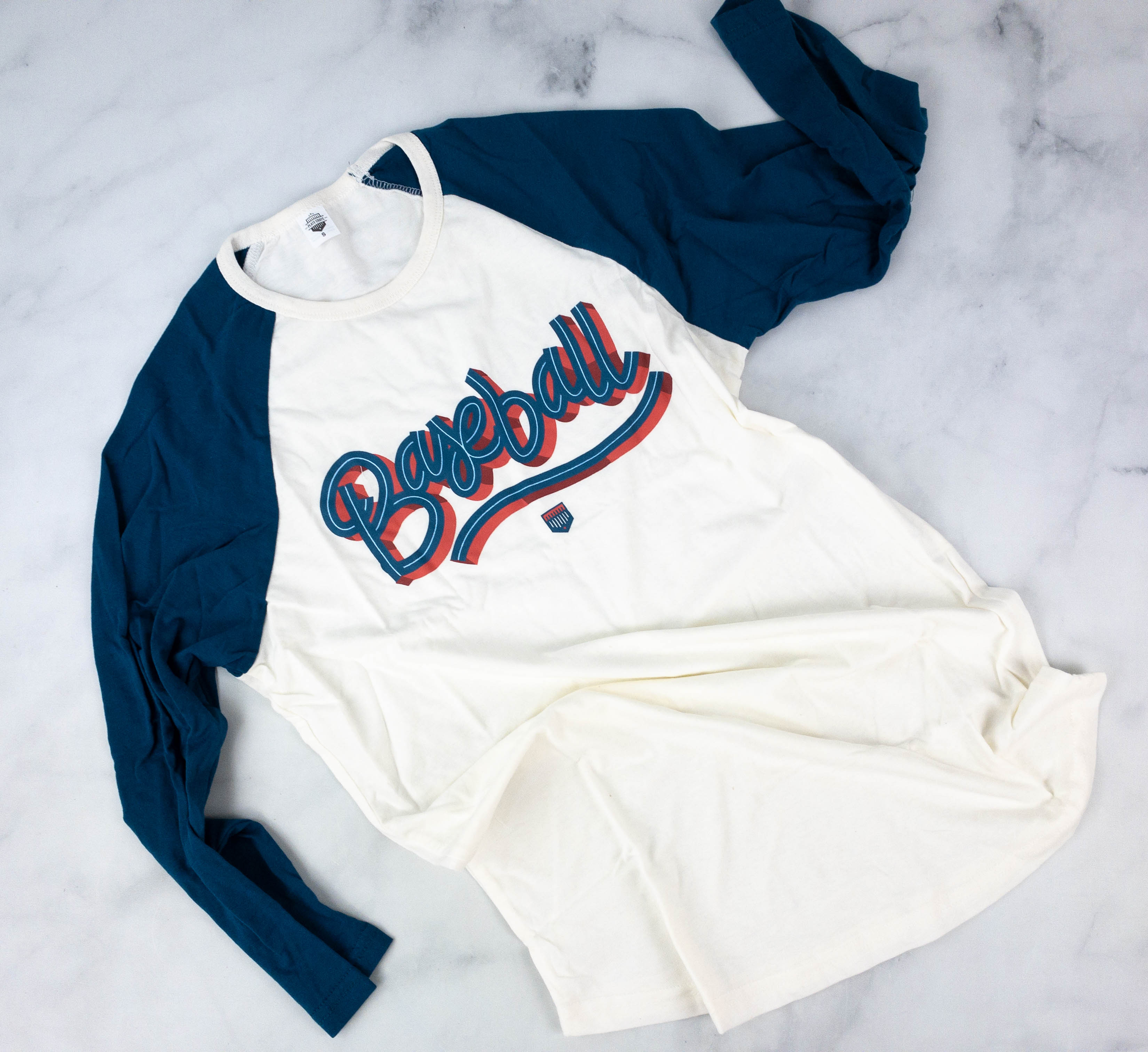 3/4 Sleeve Pastime Tee ($30) A raglan tee makes a nice attire for any casual day! This one features the same baseball text as the banner, so you can show off your favorite pastime anywhere you go. It's made with soft and breathable fabric as well!
This month's Plate Crate is another hit! It has a bunch of useful items for baseball players and enthusiasts, helping them improve game skills and enjoy the sport even at home. Getting fresh baseball gear every month is also a good way to stay motivated! Whether you're a pro or someone who is just starting to discover their love for baseball, this subscription would be worthy of a try!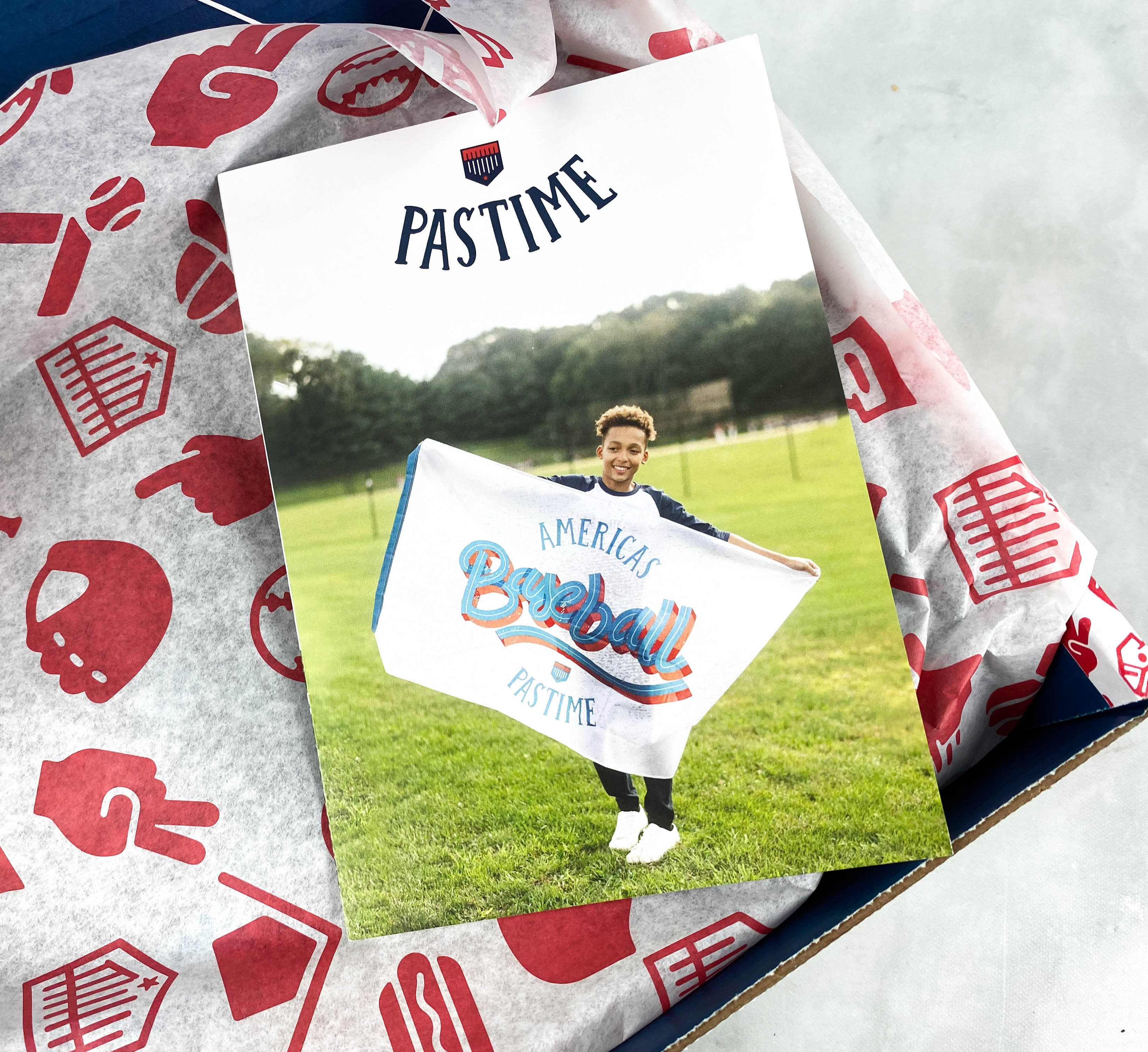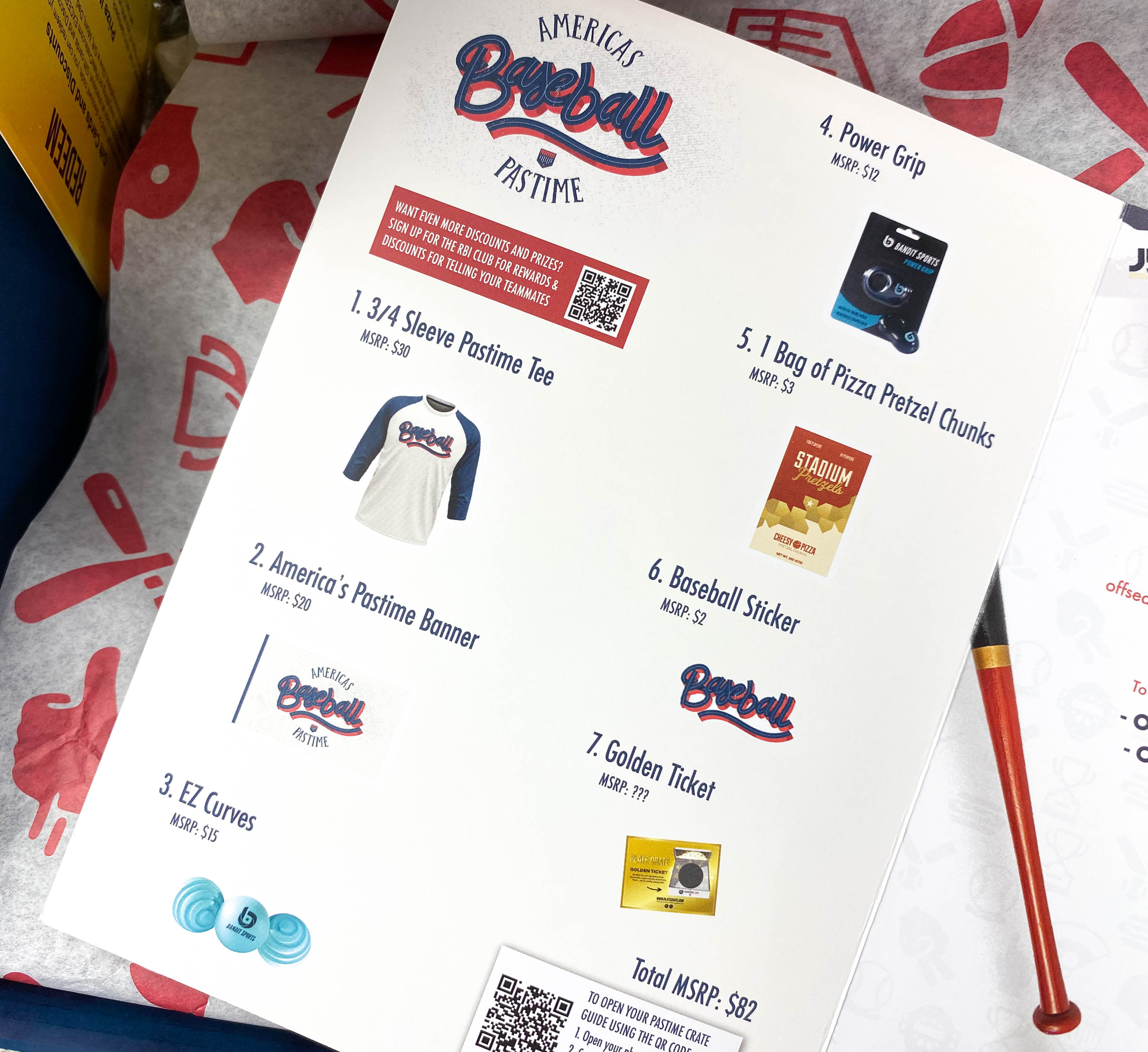 Plate Crate is a monthly subscription for baseball enthusiasts! Each box includes 6-8 exclusive and licensed baseball gear, training aids, accessories, apparel, collectibles, and more, for $49 per month.
The box offers four subscription lengths:
Monthly: $49 per box – your subscription renews every month
Quarterly: $45 per box – save 10% for all 3 crates
Pay Twice A Year: $43 per box – get 15% discount for all 6 boxes
Annual Payment: $40 per box – a 20% discount for a whole year subscription
What do you think of this month's box?