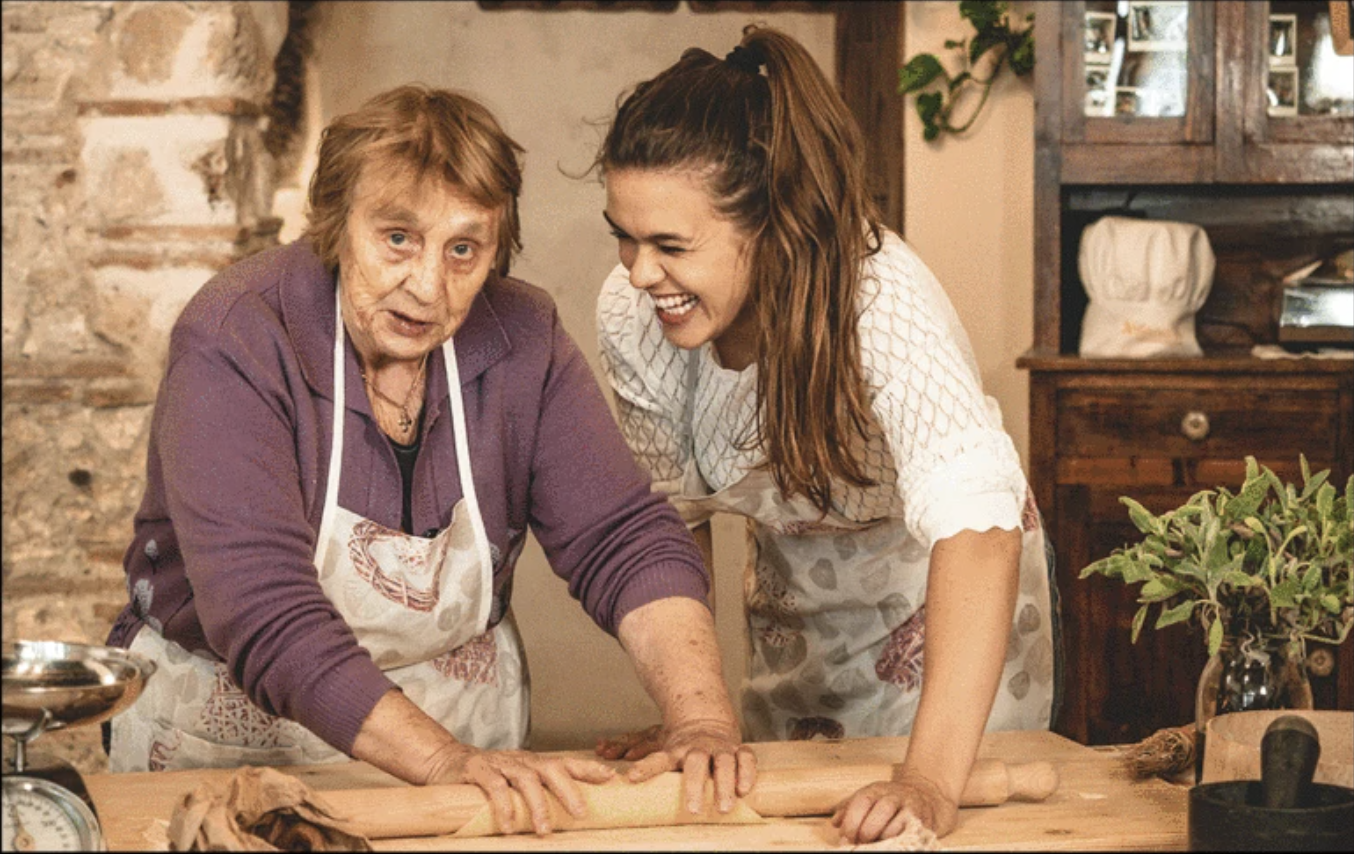 Pasta machines, handcrafted pasta sauces, pasta pots, and pasta cookbooks are typical gifts for pasta lovers—but if you're looking for something unique and unforgettable, you can gift an experience instead, like a pasta-making online class from Nonna Live. Their fun classes teach how to prepare handmade pasta from scratch and everything is taught by the best teacher around: an Italian grandma!
Chiara and her grandmother, Nonna Nerina, started Nonna Live right from their home in Italy to bring the magic of Italian cooking to people all over the world. Today, we offer live and on-demand virtual pasta-making classes that teach you the step-by-step method for pasta perfection.
Gift a Nonna Live class starting at $49! To book, choose the recipient's preferred pasta-making class, pick a date and time, then add to cart and checkout. The ingredients, utensils, and preparation instructions can be found on each class page. They will also send a Zoom link to the recipient's email to join the perfect pasta-making experience.
Unique gift for pasta fans: online lessons from a pasta expert. You can gift access to one of the available live classes ($49), a private class for groups ($399 for a group of 10 people or $599 for a group of more than 10 people), access to an on-demand class ($19.95), or a gift card ($49). From making the fan-favorite pumpkin gnocchi to Nonna's special tagliolini recipe, they have so many options for all kinds of pasta enthusiasts. Most of these are live classes where you'll learn straight from an expert, but there are also a few pre-recorded classes that make a perfect gift for busy individuals.
Aside from the family recipes and the live class itself, other perks for class attendees is an introduction to the small town of Palombara Sabina in Italy, as well as getting to hear all of Nonna's stories and other family traditions. They even provide a wine pairing suggestion for the pasta you're cooking!
When you gift a class, Nonna Live will give back to the community as well. Each class purchased corresponds to one warm meal for a child in need. They have partnered with local non-profits to provide underprivileged children access to nutritional food.
Are you gifting Nonna Live?
Looking for more subscription box gift ideas? See our full subscription box gift guide!