We could feel the holiday vibes already, thanks to the LOOK FANTASTIC Beauty Box November 2021! With the theme ALL THE COLORS AND ALL OF THE LIGHTS, they curated luxury formulas to level up our skincare routine and to pamper us before the festivities come. It comes with 6 rejuvenating products, promised to be worth $95!
DEAL: Not yet a subscriber ? Get your first box for $10 on a 3+ month subscription when you use the coupon code TREATBB at checkout!
Despite the theme name, this box is really just mostly blue? I don't get it. I guess there's some purple, and a hint of teal, but it's all blue when it comes down to it.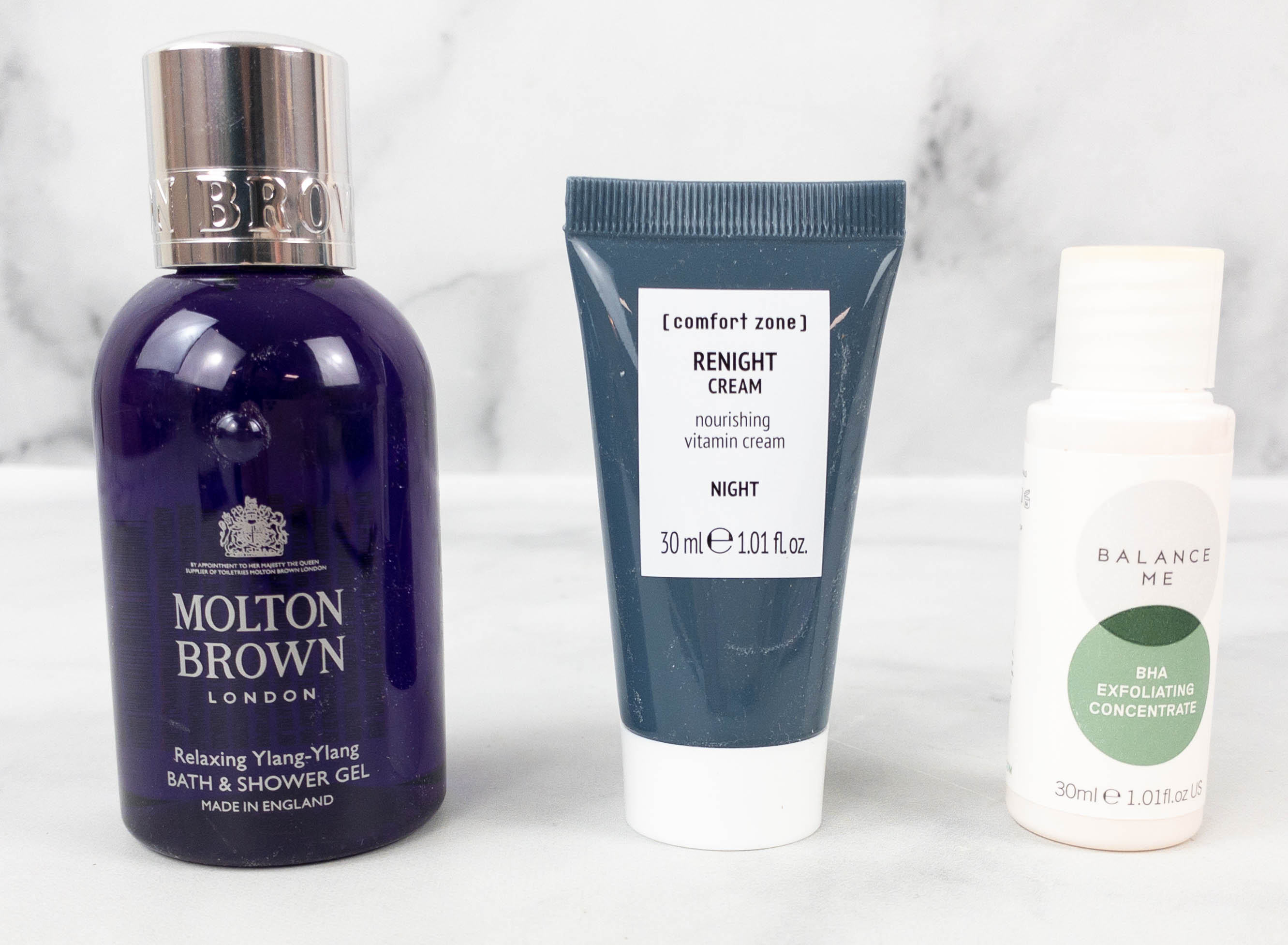 Let's start the pampering with Molton Brown Ylang-Ylang Bath and Shower Gel ($32 – Full Size 300 ml)! This shower gel has a musky floral scent and it's very relaxing. The formula provides a nice lather as well.
As a part of a reparative routine, you can apply the luxurious and hydrating Comfort Zone Renight Cream ($40.80) before bedtime. It contains goji berry oil that protects the skin from free radical damage while providing anti-aging benefits, as well as hydrolized tomato and macadamia oil deep nourishment.
Another way to level up our skincare routine in time for the holidays is Balance Me BHA Glow Exfoliating Concentrate ($4.83). Containing BHA and Centella Asiatica, it removes dead and dry skin cells to make way for younger and softer skin. This can be used whether in the morning or at night.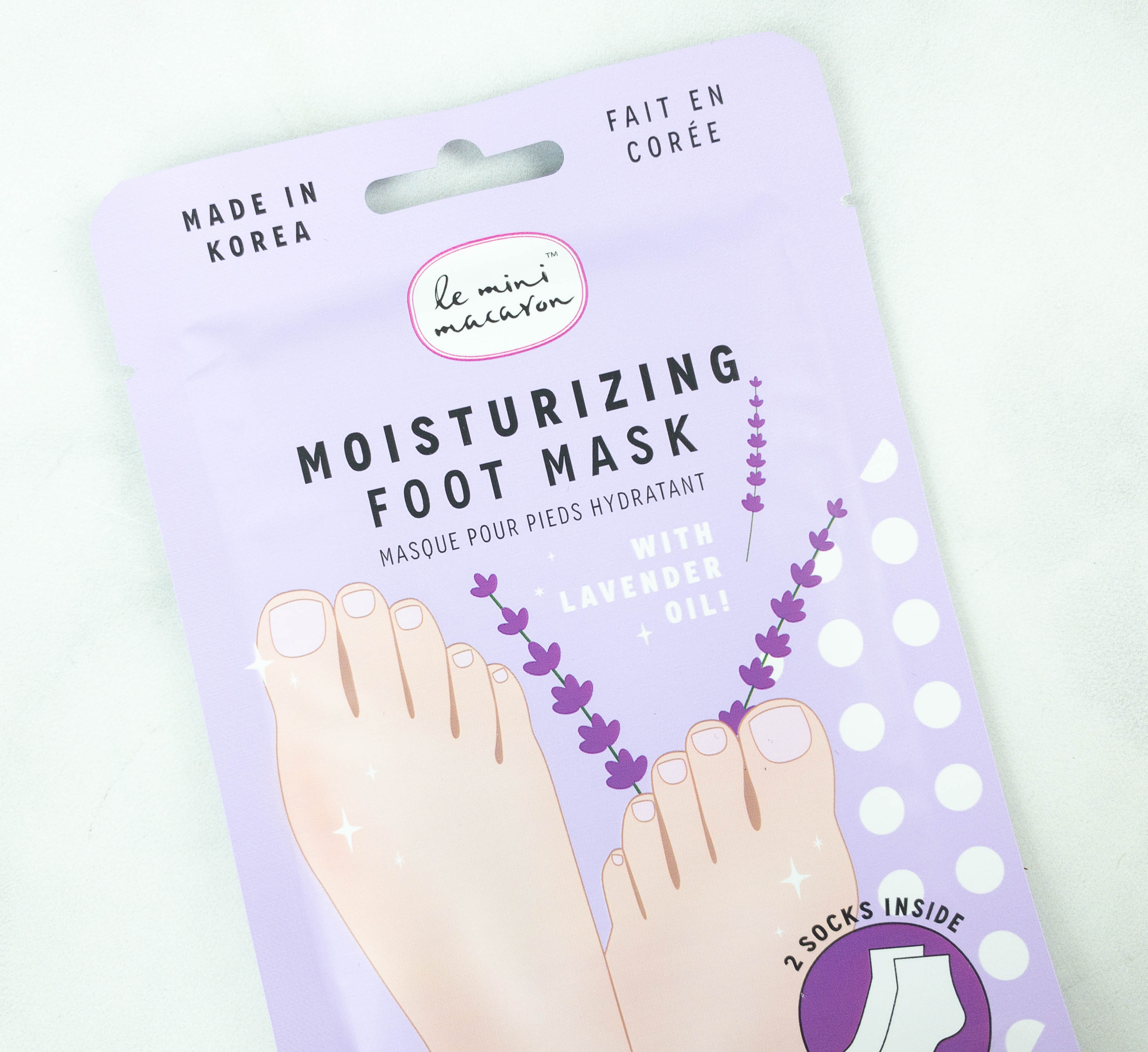 Tired feet? Le Mini Macaron Moisurizing Foot Mask Lavender ($4) comes to the rescue! These masks are shaped like socks, so you can easily wear them and relax while you watch your favorite series or drink some wine. After leaving it for 15-20 minutes, it makes the skin feel soft and smooth again!
Formulated with Sepilift™ technology and hyaluronic acid, Prai Ageless Throat & Decolletage Crème ($6.18) helps boost the skin's collagen and elasticity while making it look plumper. It also provides anti-aging benefits. This is a great way to take care of our neck area, which is sometimes overlooked in skincare.
Capping of the box is Diego Dalla Palma High Precision Long Lasting Water Resistant Brow Pencil. This brow pencil is well pigmented and applies smoothly like butter. I also like how easy it is to blend, giving off a natural look. I just wished it came with its own brush or spoolie on the other end so it's more convenient to use on the go.
With over $87.81 worth of products, this month's LOOK FANTASTIC Beauty Box was such a good deal! The shower gel and the foot mask make a great pairing for a well-deserved me-time. They gave me an at-home spa experience that I thoroughly enjoyed. The reparative night cream and exfoliating concentrate are also as luxurious as promised, so I really couldn't ask for more. I just love the overall vibe of the box and how it reminds us to pamper ourselves!
This month's box also features an online magazine that you can access using the QR code on the card: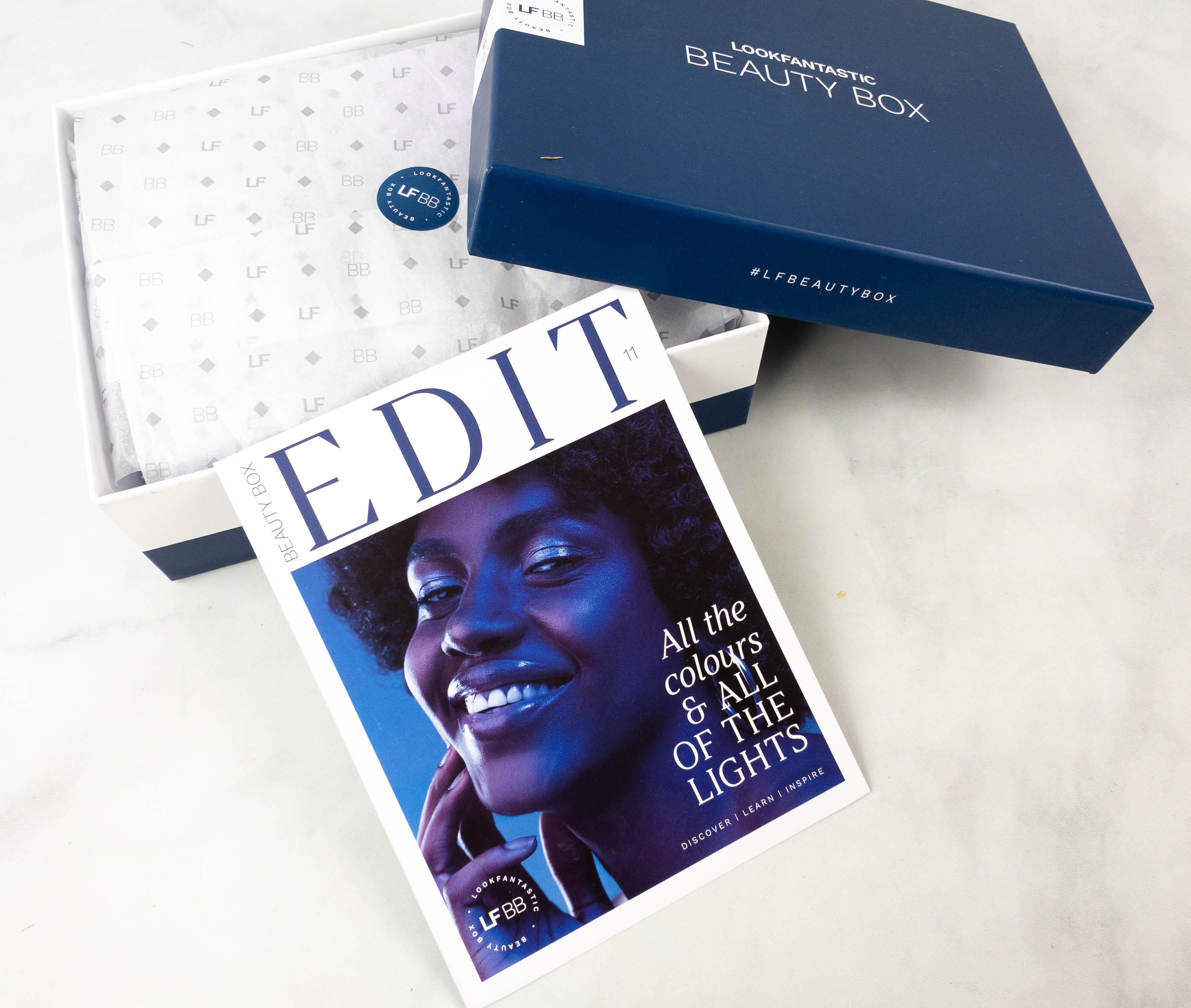 LOOKFANTASTIC Beauty Box is a monthly beauty subscription from the UK. This box is currently $22 per month, but goes down to $16 per month on an annual plan and ships free to the US and Canada! In every box, you'll get a hand-picked selection of must-have beauty fixes, which are wrapped in a beautifully presented box and delivered straight to your door. It will always include a minimum of six products and an editorial mini magazine. Look Fantastic's Beauty Box is a regular readers' pick for one of the best beauty boxes.
What do you think of the LOOK FANTASTIC Beauty Box?
Visit Look Fantastic Beauty Box to subscribe or find out more!