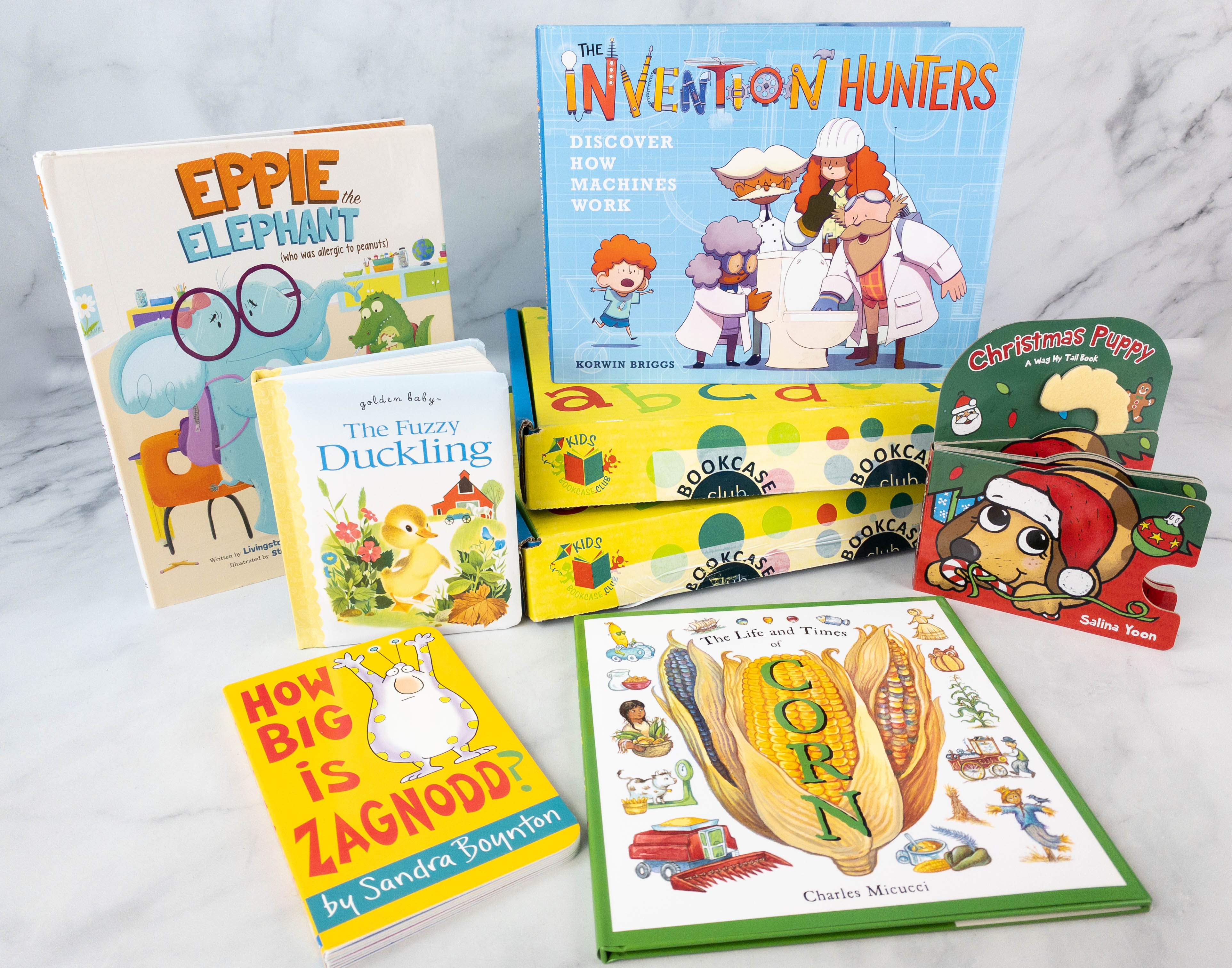 We have new reads from Kids BookCase Club! The November 2021 book picks include unmatched and good curling stories that kids can surely have fun reading aloud. The books in this month's review comes from BookCase Club Boys Age Newborn – 2 Years & Girls Age 7 – 8 Years!
This subscription is a great starting point to teach kids how to love reading. Plus, it's easy building a mini home library with three books included per box!
DEAL: Save 50% on your first month! Use coupon code HELLOSUB501M. OR Get 10% off your entire order! Use coupon code HELLOSUB10.
Here are December 2021's books from two Kids BookCase Club boxes we received.
Boys Age 2 – 4 Years
The Fuzzy Duckling by Jane Werner Watson ($0.35) This picture book is all about a fuzzy cute duckling who learns how to count as it explores a busy farm. With classic yet great illustrations in the book, kids will find it interesting to learn numbers. Aside from the duckling, the story also features different animals, which makes it a great introduction to animals for toddlers and preschoolers.
How Big is Zagnodd by Sandra Boynton ($5.08) The last book from this case features a cute and fun story about creatures from outer space. This story ignites little readers' imagination with unusual names and colorful illustrations of alien-like creatures. It's full of silliness, and kids will want their parents to read it to them over and over again!
Christmas Puppy by Salina Yoon ($7.99) This story is for the dog-loving kids! It's about a puppy looking for the perfect holiday present under the Christmas tree. This b book is full of colors that kids will find difficult to look away from! A bonus surprise? There's a pull tab on the side that can make its tail wag whenever it helps open a new present! It's a fun read for kids, especially this holiday season.
Girls Age 7-8 Years
The Invention Hunters Discover How Machine Works by Korwin Briggs ($15.39) It's easy to learn how machines work with this picture book! A little bit of science combined with history makes this story loved by young readers. With simple explanations plus kid-friendly illustrations and a dash of humor, aspiring engineers' curious minds will be fed with fun knowledgeable things about how machines work.
The Life and Times of Corn by Charles Micucci ($3.71) Wondering what's a corn's life is? With this hardcover picture book, little readers will know and learn more about corn. It is a detailed, informative, and interesting nonfiction book for young bookworms to read aloud. This is a great way to have kids fascinated by how from a small grain grows corn.
Eppie the Elephant (who was allergic to peanuts) by Livingstone Crouse ($2) Young readers who love elephants will enjoy this story! It's centered on Eppie, the elephant who is allergic to peanuts. The book has fun rhymes and colorful illustrations, and also leaves a lesson or two about acceptance and friendship.
Kids BookCase Club is a fun and easy way to discover great reads for kids. They provide a stepping stone for young readers to nurture their love for reading even more. Another thing to love about this subscription is that you can customize the subscription depending on your child's gender and age range!
Here's a peek inside the books: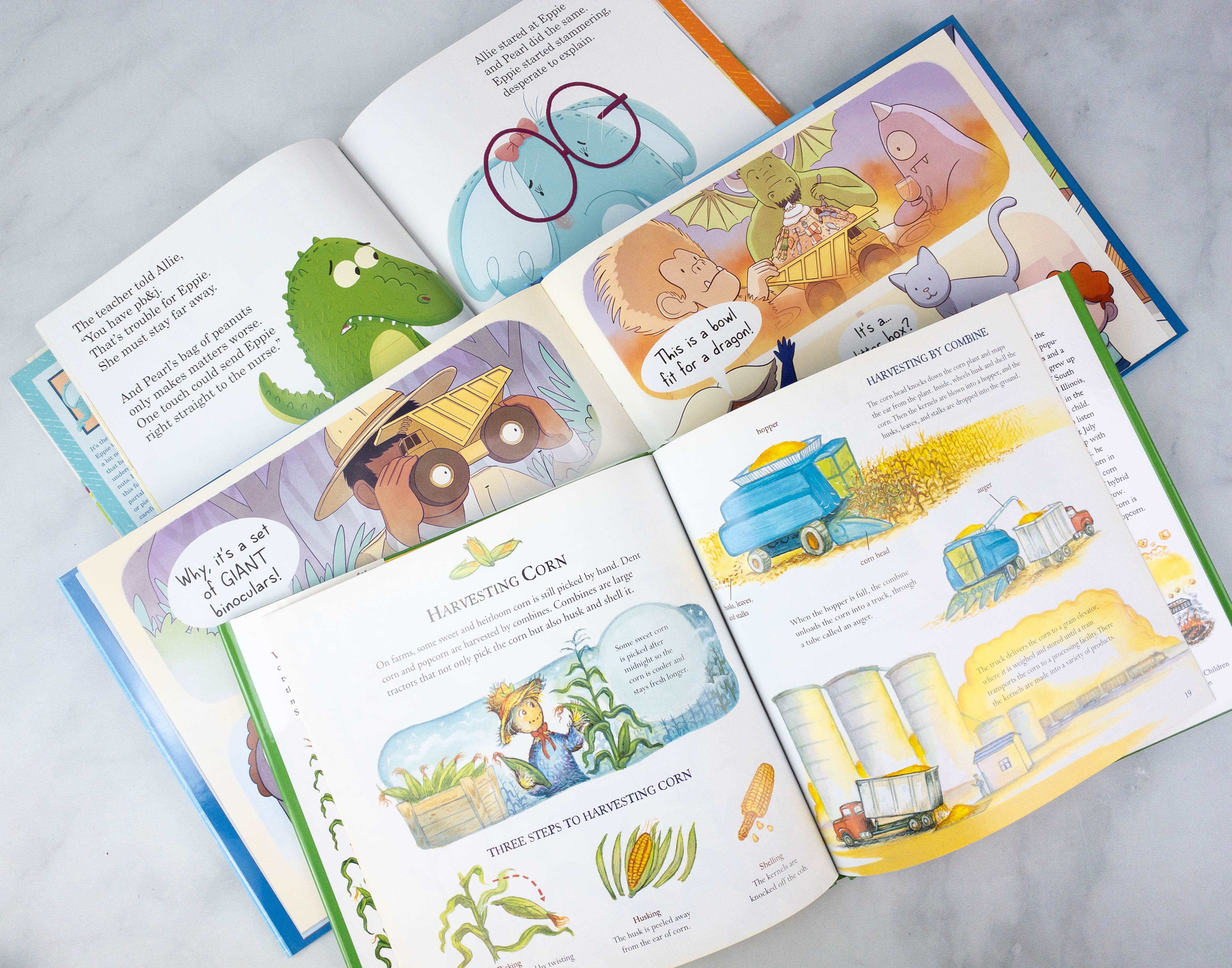 BookCase.Club now has a subscription for children of all ages – the Kids BookCase Club! Starting at $9.99 each month, you'll get a monthly shipment of handpicked books that you and your kids will surely love. Each BCCKids case comes with three handpicked children's books, chosen to ignite the imagination and inspire creativity.
Available age categories are newborn to 2 years old, 2 to 4 years old, 5 to 6 years old, 7-8 years old, and pre-teen. Our readers voted this subscription as one of their top three selections for best kids book subscriptions!
Are you getting Kids BookCase Club?