The Ipsy Glam Bag Plus December 2021 includes a selection of self-care and beauty products that will give you the TIME TO SHINE! Everything fits in a lovely peach drawstring bag designed with shiny gold stars all over. It's a dazzling and shimmering way to bring another blissful year to a close!
Ipsy Glambag Plus subscribers choose three items for their bag – Ipsy selects two!
Ipsy Picks

Elemis Peptide Eye Recovery Cream ($49) Elemis is a brand I receive frequently, and I'm glad to see it again in my box. This time, it's an eye cream formulated with Peptide4 that can build certain proteins needed by the skin plus Night Scented Stock, which is rich in vitamin E and essential fatty acids. With continued use, it helps smoothen the undereye area. It has a subtle floral scent as well!

Kate Sommerville ExfoliKate Glow Moisturizer ($70) This exfoliating moisturizer helps with uneven skin texture. It smells a little fruity, probably because of papaya, pineapple, and pumpkin enzymes. It left my skin feeling incredibly soft.

It has a nice, creamy texture that applies smoothly and gets absorbed easily by the skin. This moisturizer also regenerates the damaged tissues, which creates a plump feel and even helps diminish the appearance of fine lines and wrinkles!
This is in a different container than the retail version, but still full size. I'm pretty happy with that!
My Choices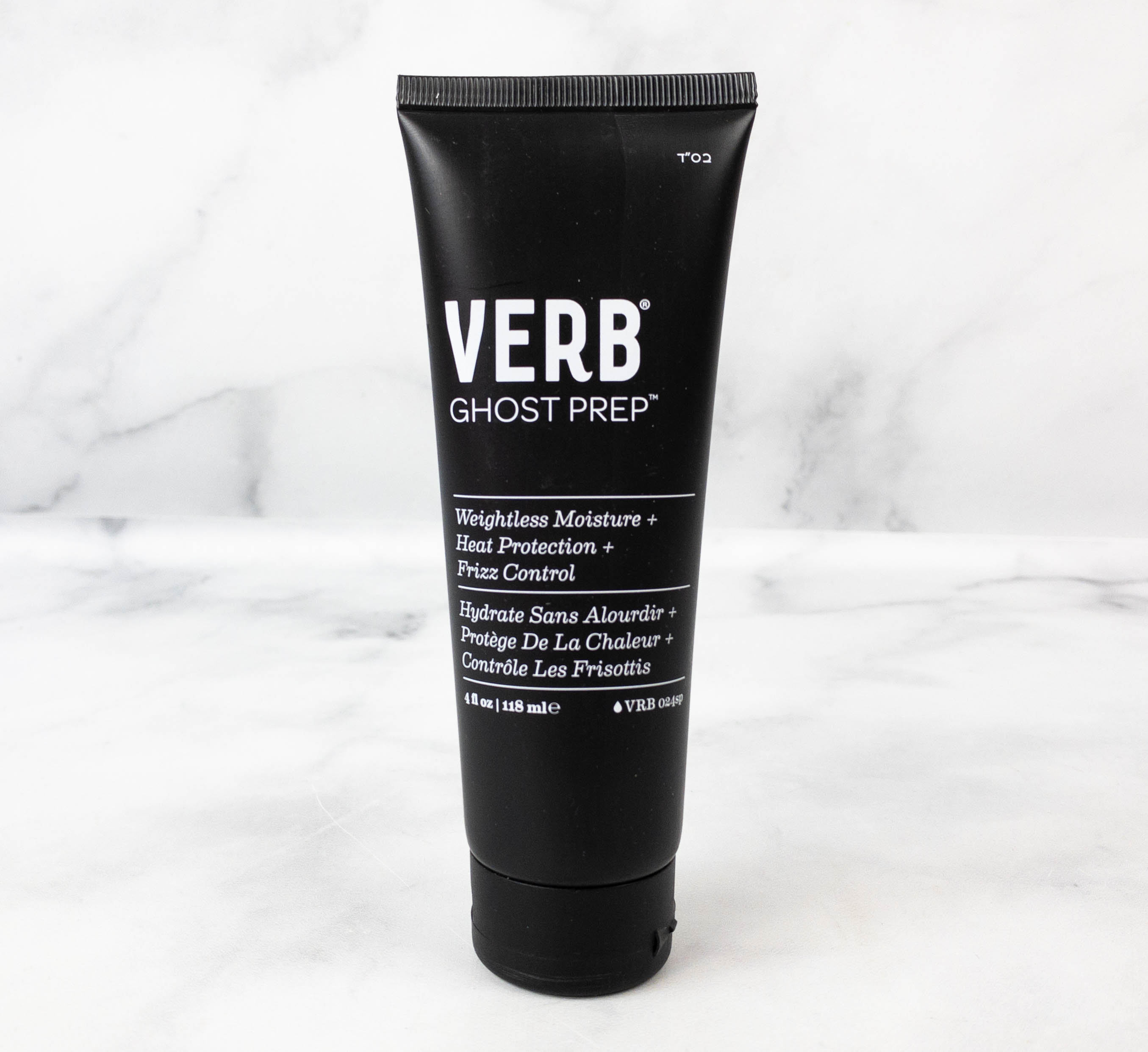 Verb Ghost Prep Weightless Moisture + Heat Protection  + Frizz Control ($18) For taming hair, here's a lightweight priming treatment! It's infused with pro-vitamin B5, babassu oil, and moringa seed oil, which are all known to hydrate and nourish the scalp and hair. Aside from moisturizing and detangling frizz, it also provides heat protection. It has a clean scent and is said to work well for all hair types.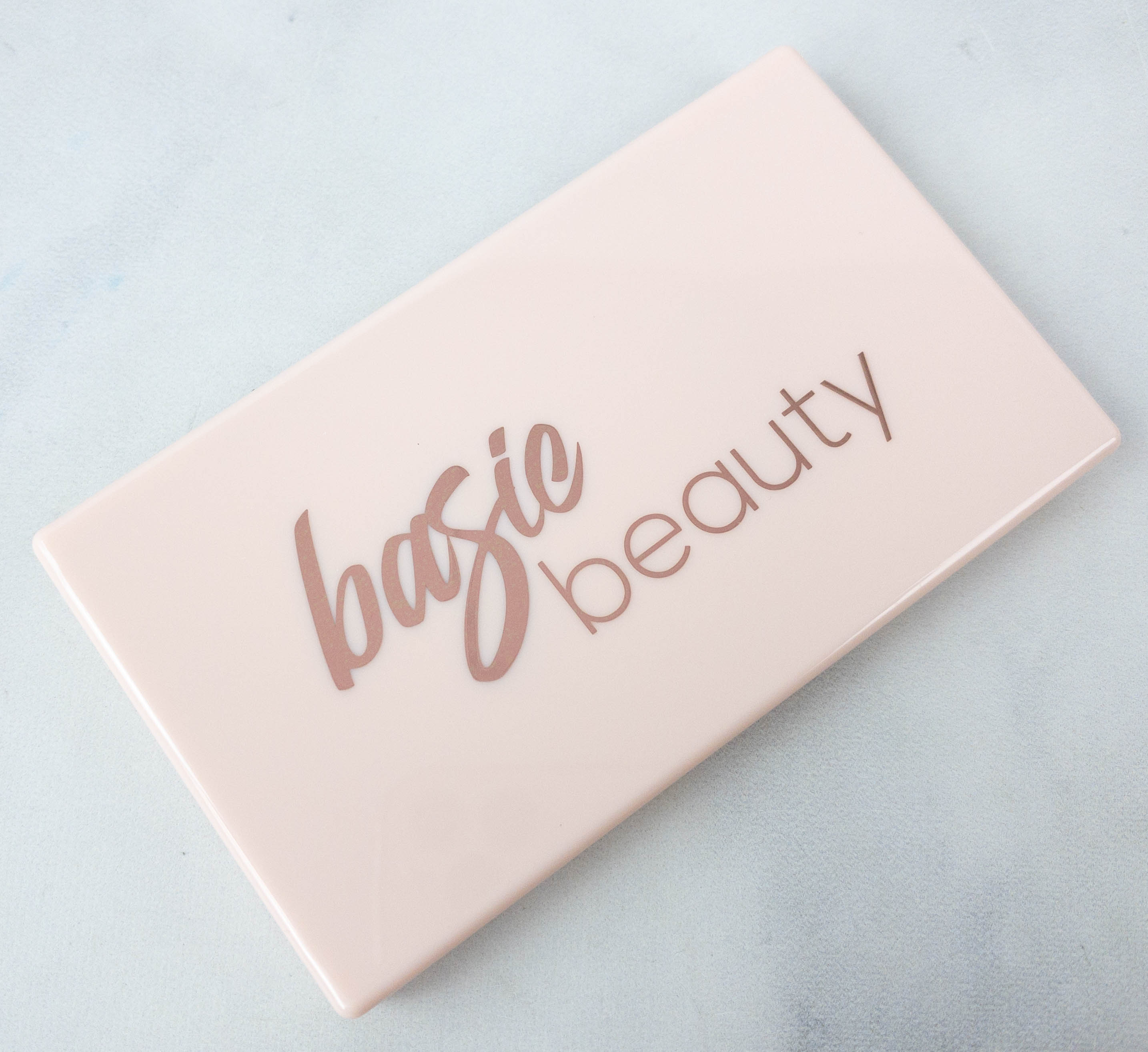 Basic Beauty Bronzy AF Palette ($30) My next Ipsy choice is this bronzy palette. It has a powdery feel to it, and it gave my skin an unexpected glow!
It comes in three highly-pigmented matte bronzer shades to suit any mood – Snatchural, Cinnamon, and Bad and Bronzey.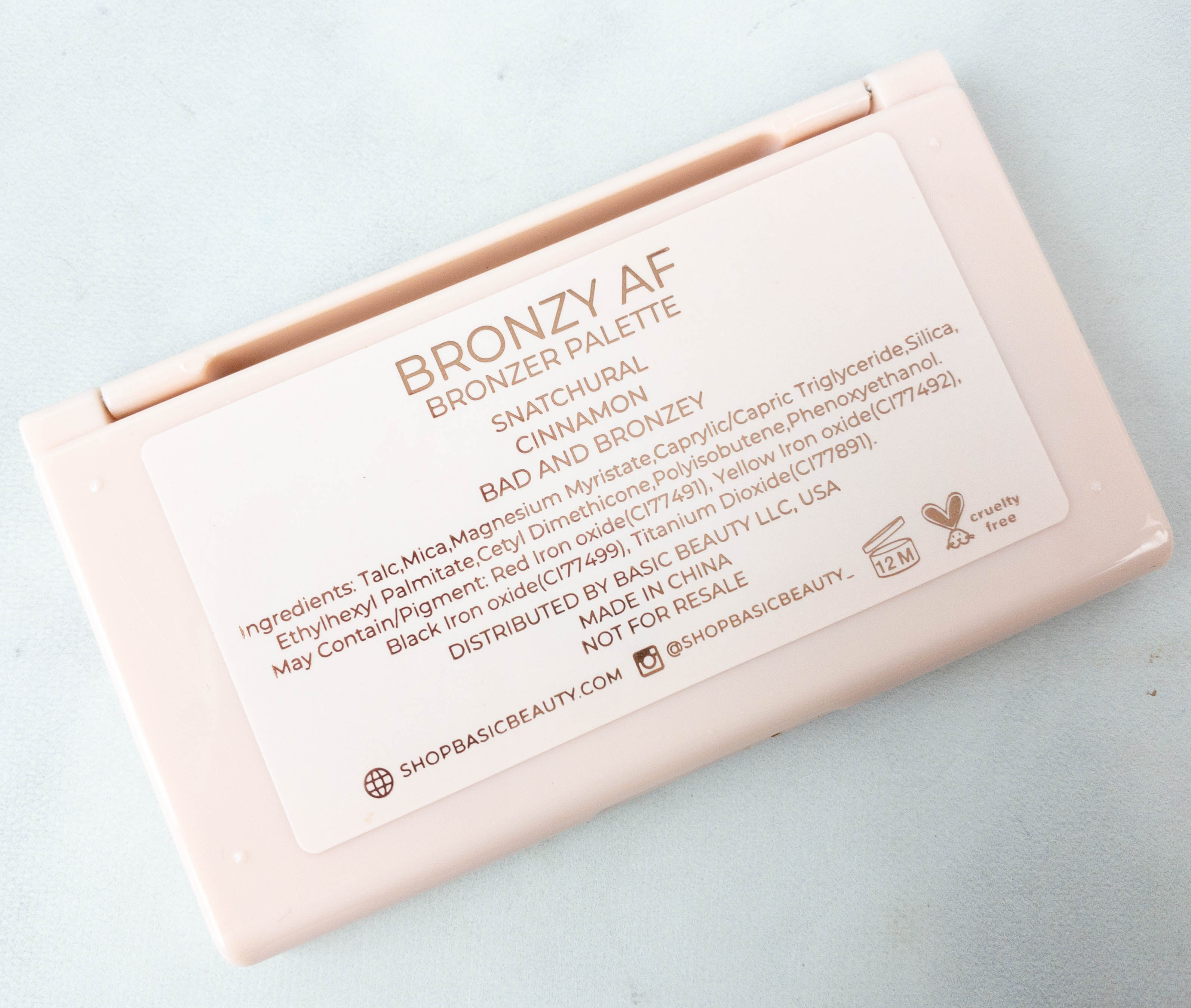 Formulated with magnesium myristate, it glides smoothly like butter and also blends well! It feels better to the touch compared to other bronzers and it doesn't cake as well. Not to mention, the formula is 100% cruelty-free! Downside, first ingredient is talc.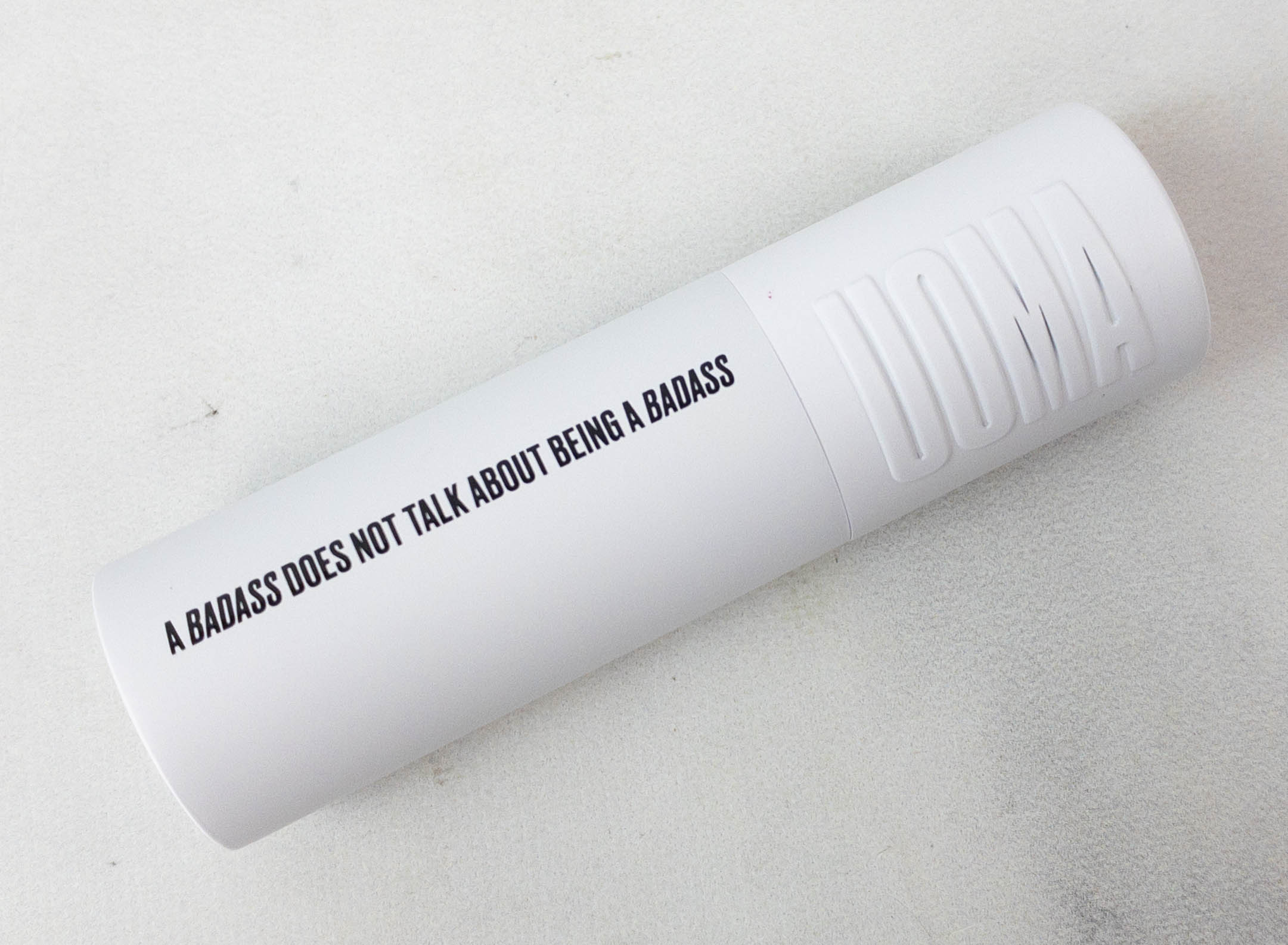 UOMA Badass Icon Lipstick in Diana ($24) The last beauty item in this month's box is a creamy and highly pigmented lipstick. With just a white casing and a text that says "a badass does not talk about being a badass," the packaging is kept simple but sleek.
The shade is called Diana, a gorgeous red. It has a smooth, lightweight texture and leaves a stunning matte finish. It also contains carnauba wax, which helps repair dry, damaged lips. What's even better is that the color stays for a long time!
I love this brand, how they name their shades (after famous female badasses), and the color payoff (as well as the packaging!). Hoping to get it again as a choice, I could use the purple/Chaka since my favorite purple lipstick just experienced a dog and is now gone.
Both the Ipsy picks and my choice items are perfect for this month's theme! The skincare items give the skin a natural shine, while the makeup items can be used to create dazzling makeup looks. My favorite item would have to be the eye cream, as it has a lightweight formula that helped revive my tired-looking eyes. Another item I loved is the red lipstick! It feels great on the lips, and the color is just stunning. Overall, Ipsy Glam Bag plus gave me the treatment I need to end the year with a bang. If you're looking at beauty subscriptions to try, thos is one of your best bets. The retail value of this month's box is $191, which is fantastic considering the low monthly price of only $28!
Ipsy introduces a new theme and glam bag design every month. For December 2021, it's a lovely colored pouch with gold star accents all over! They also include an information card with details about the theme.
Here's a closer look at the pouch and the information card: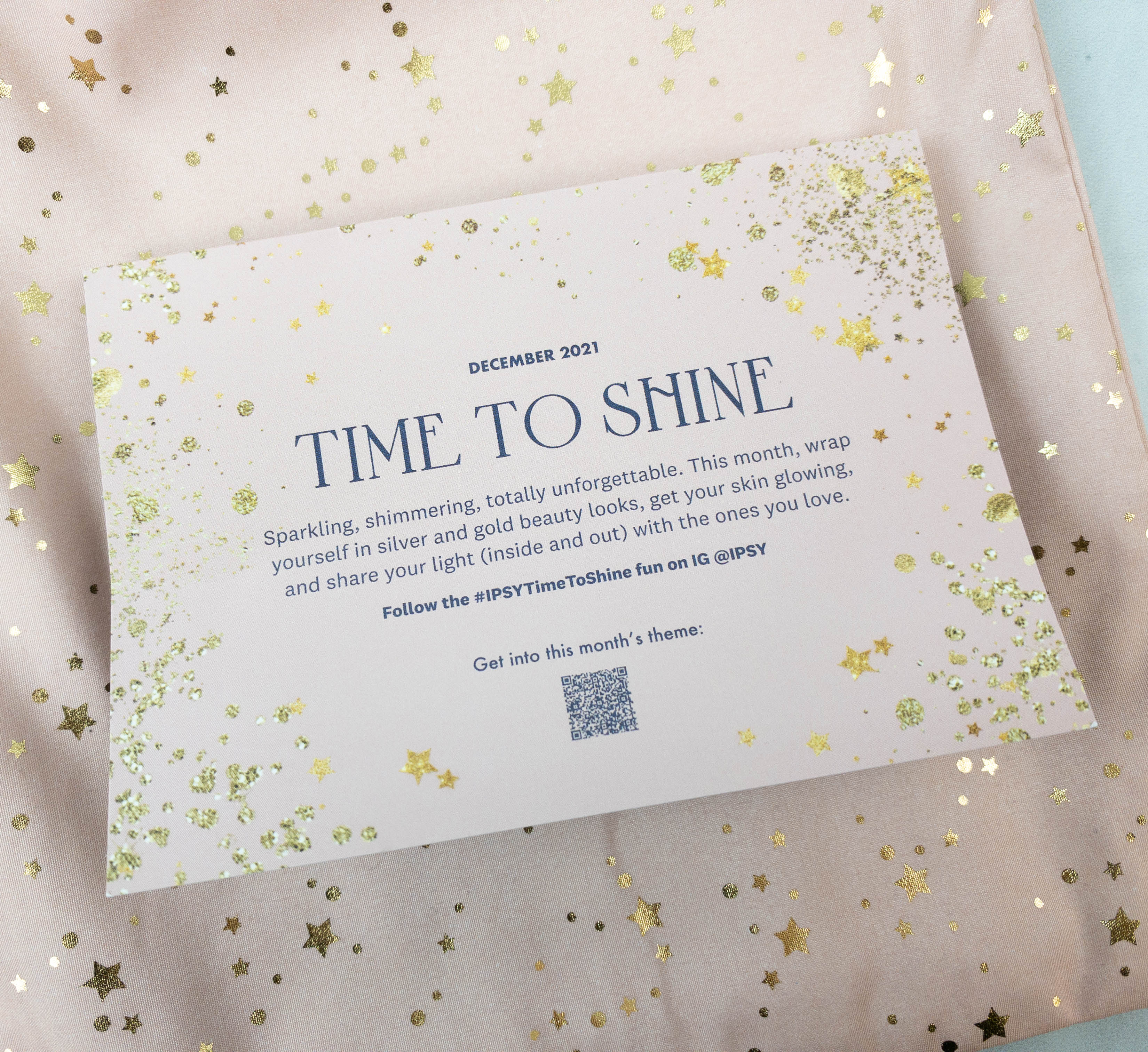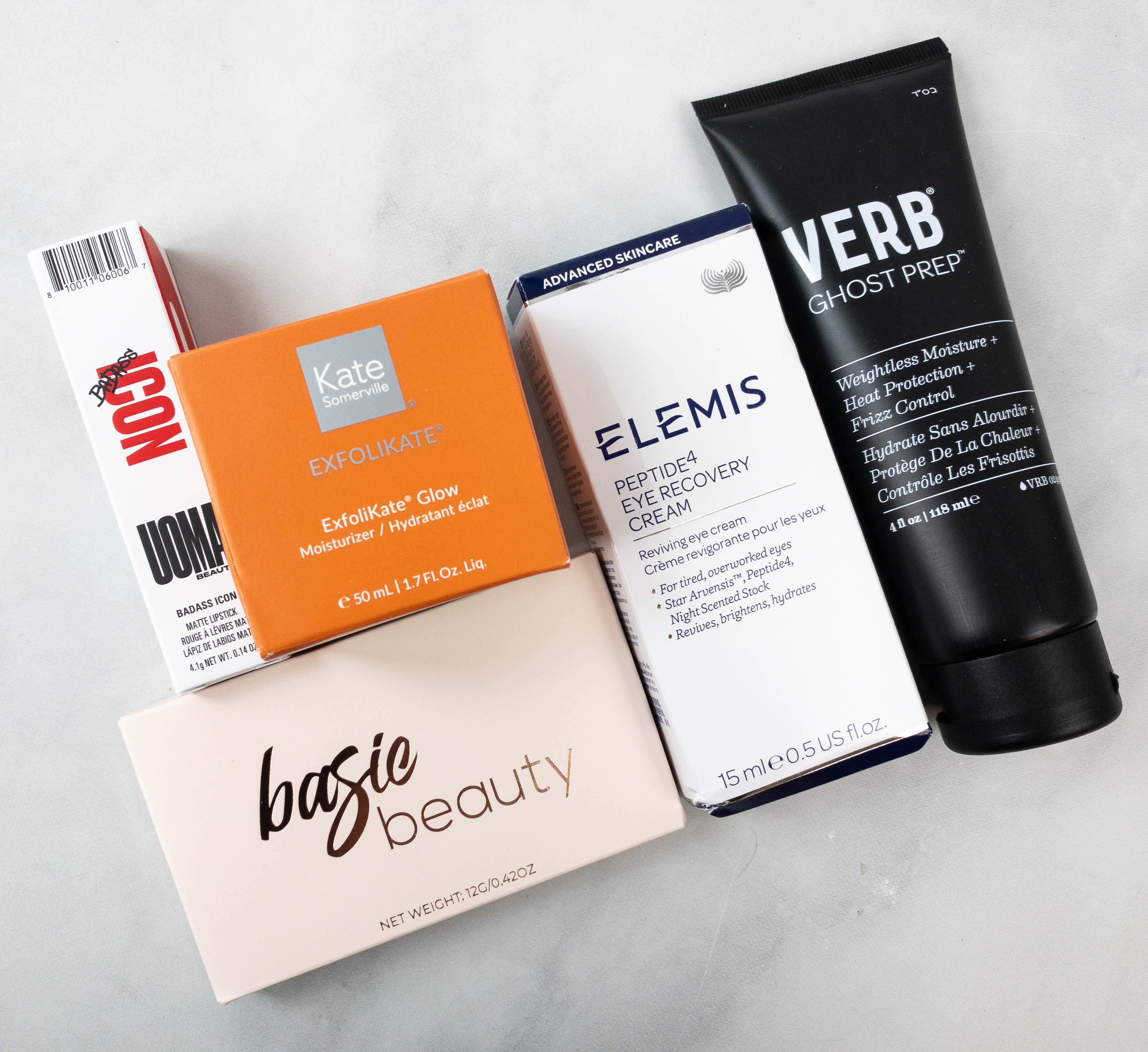 Ipsy Glambag Plus is the upgraded version of the monthly Ipsy Glam Bag. For $25 a month, it contains 5 full-size products from brands you love, plus a deluxe makeup bag with every shipment. The promised value of each box is $120 worth of products. It will contain variations, but there are far fewer compared to the regular Ipsy Glam Bag. Be sure to continue to rate and review your bag to help personalize it to your needs. Check out our Ipsy Glam Bag Plus explainer to find out every detail of this subscription! Glam Bag Plus is definitely a Hello Subscription reader fave – it's in five different lists in our readers' selections for the best subscription boxes!
What do you think of this month's Ipsy Glambag Plus?