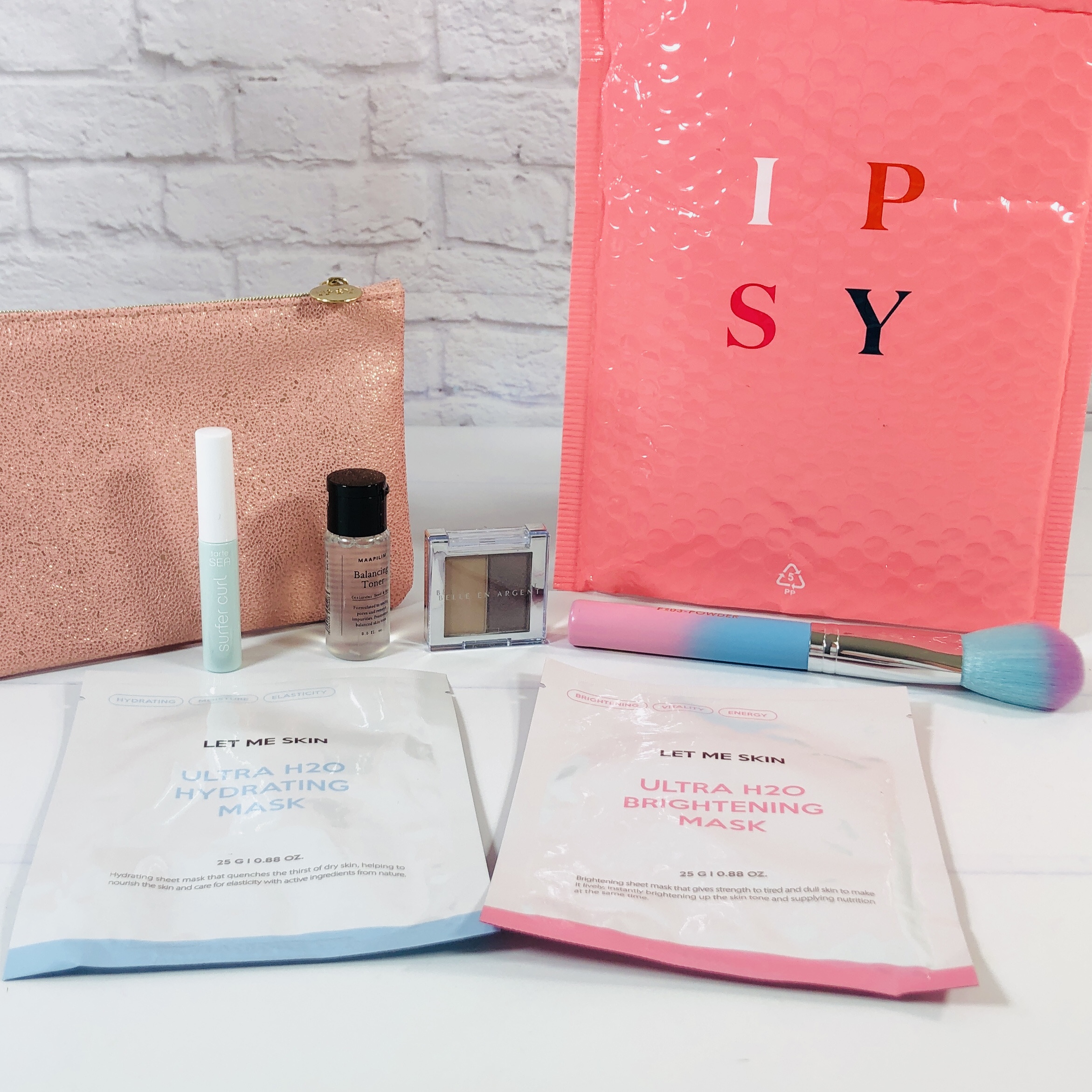 The holidays are here, and Ipsy December 2021 had items to help me sail through the season like a breeze. I discovered some softening skincare, two makeup items, and a makeup brush fit for a Sugarplum Fairy!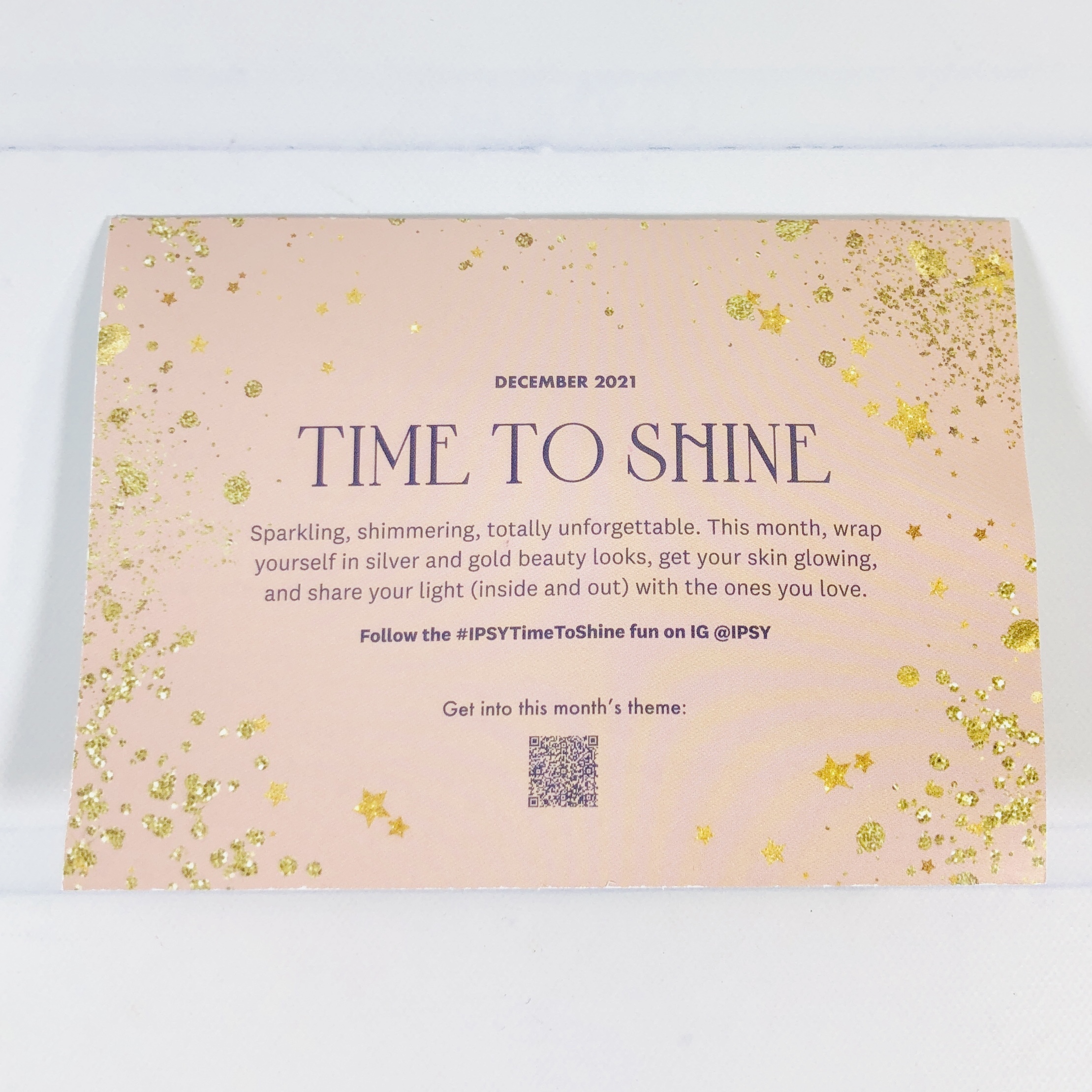 The theme was Time to Shine, and there are so many opportunities to do this in December!
The inside described each of my items.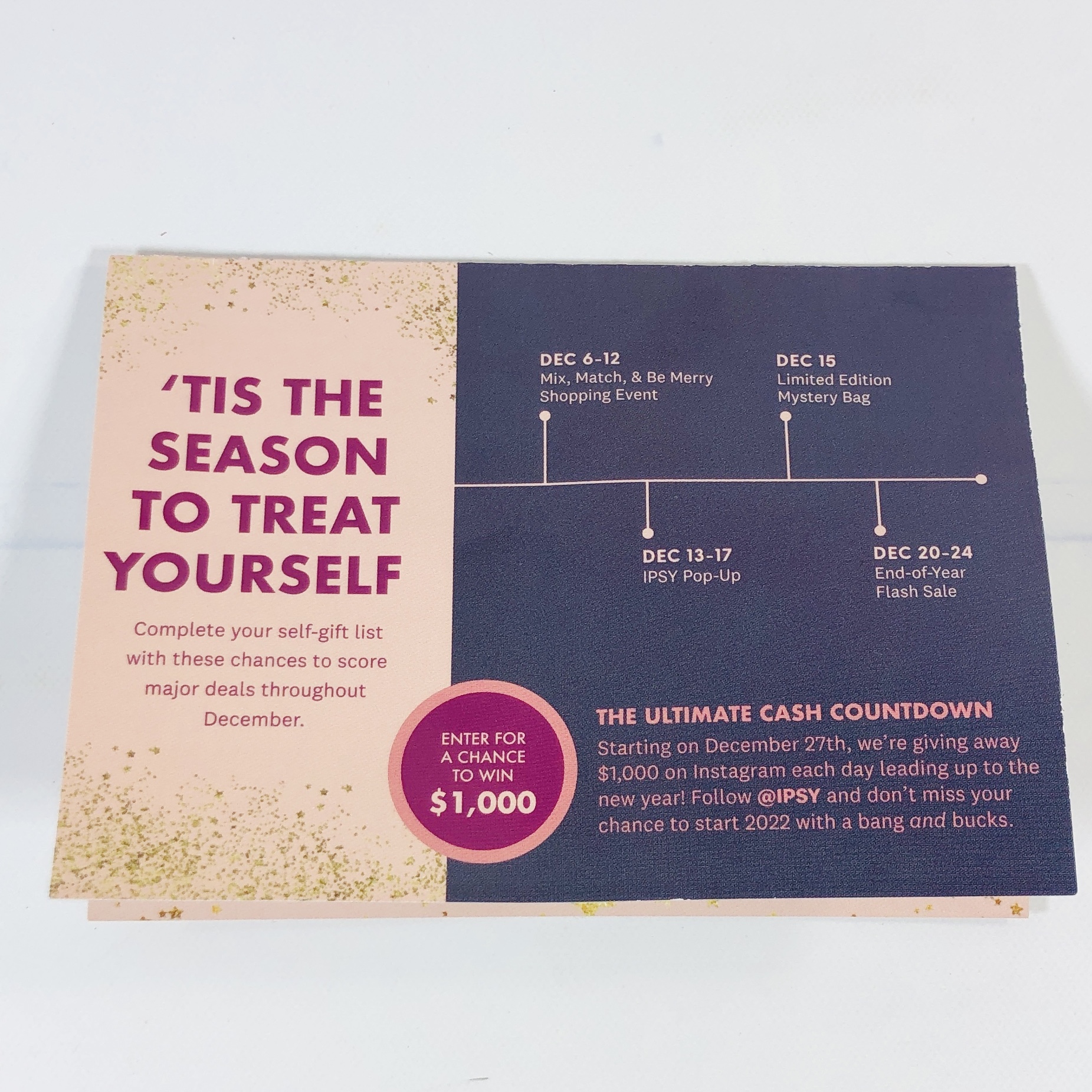 The back reminded me of some important dates and it says Ipsy is having an Instagram giveaway!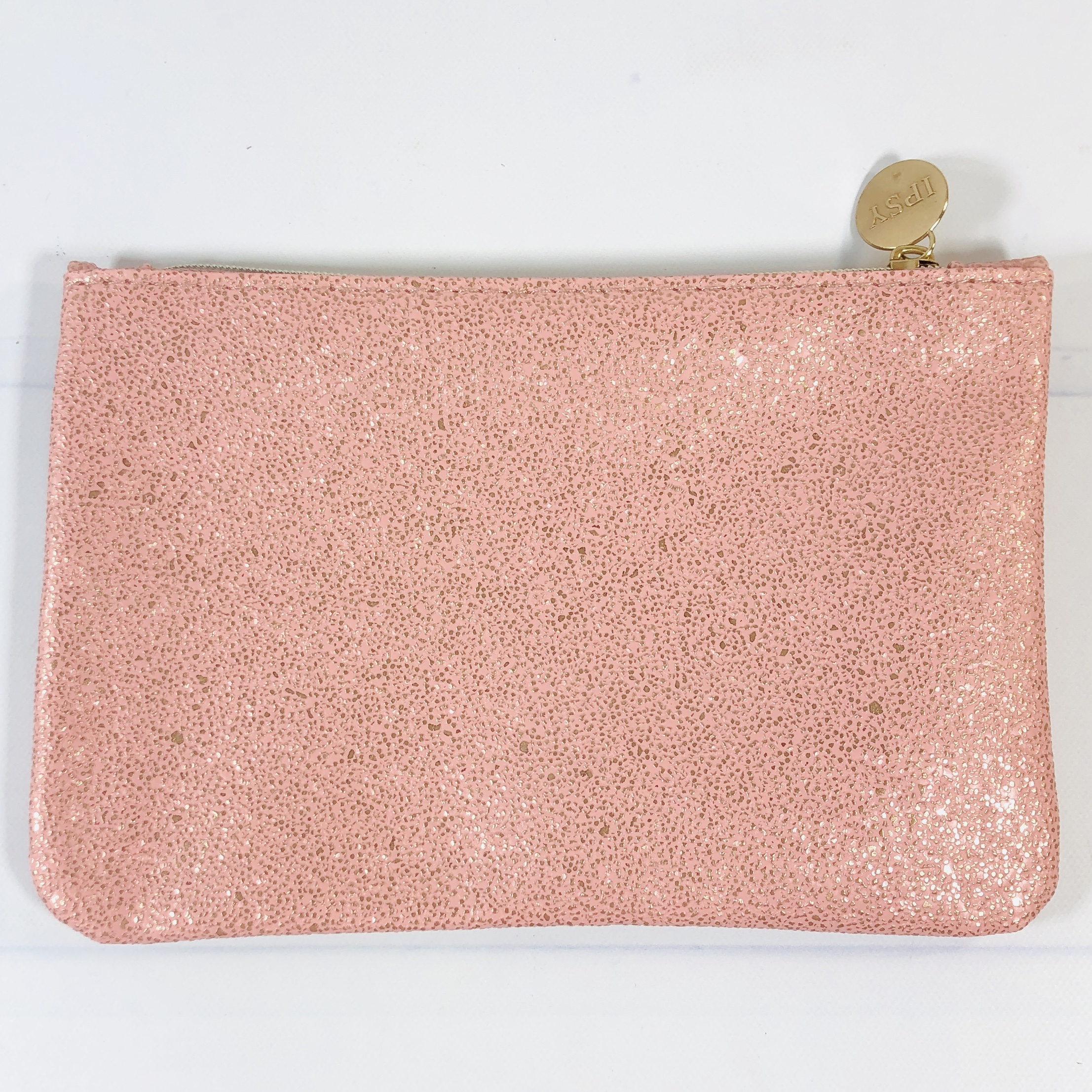 Ipsy Glambag The bag itself is a cute one, with a dusty rose background and a golden bumpy texture.
The inside is lined with cream fabric.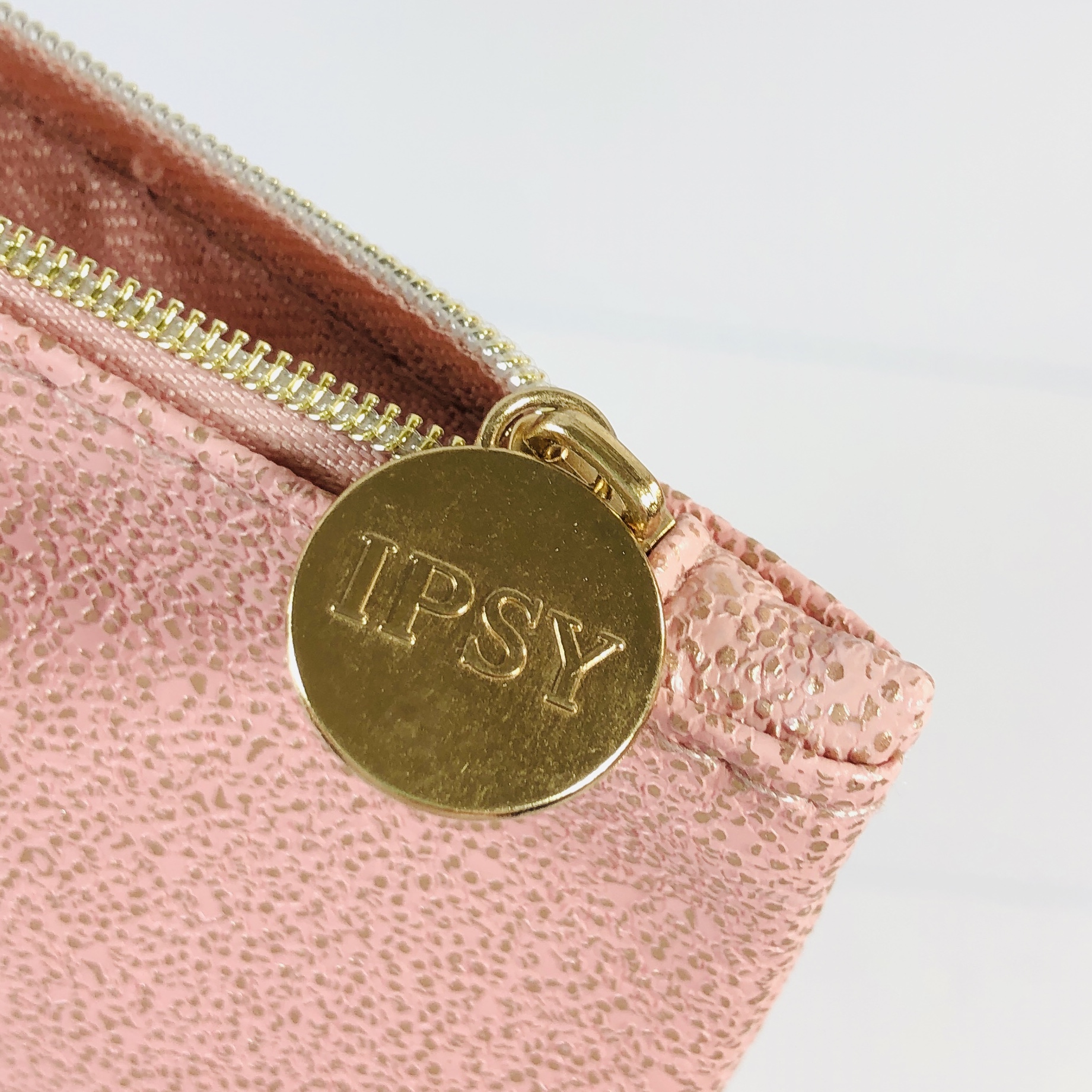 The only logo is on the golden zipper pull.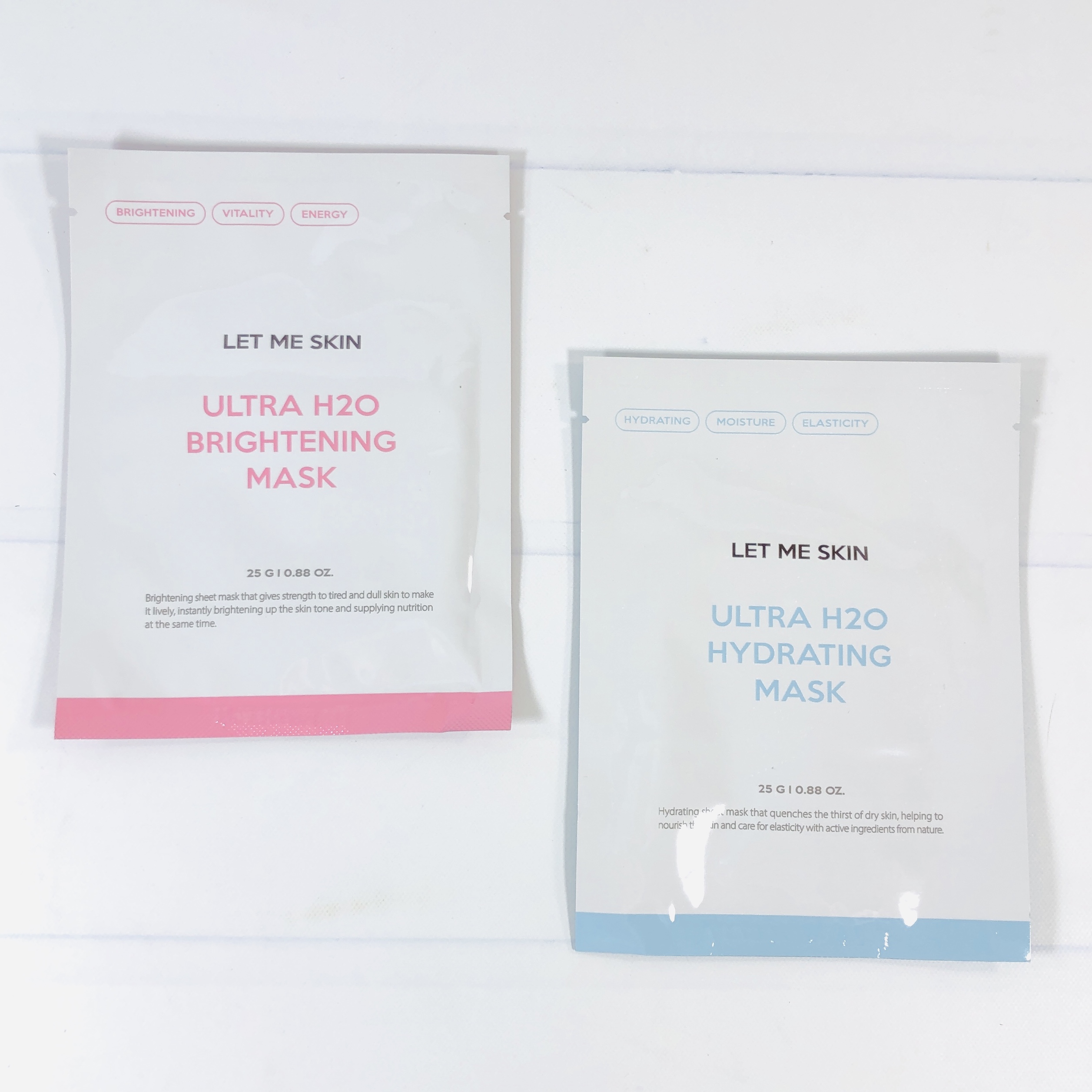 Let Me Skin Ultra H20 Brightening Mask & Hydrating Mask Sheet masks can be a fun way to get some beneficial ingredients close to the skin for an extended amount of time, usually around 10-15 minutes. The Brightening mask has plant extracts such as licorice, ginger, and tea and is supposed to energize the skin. The Hydrating mask has sodium hyaluronate higher up on the list and also has cica, blueberry, and mushroom extracts and is supposed to bring dry skin into balance.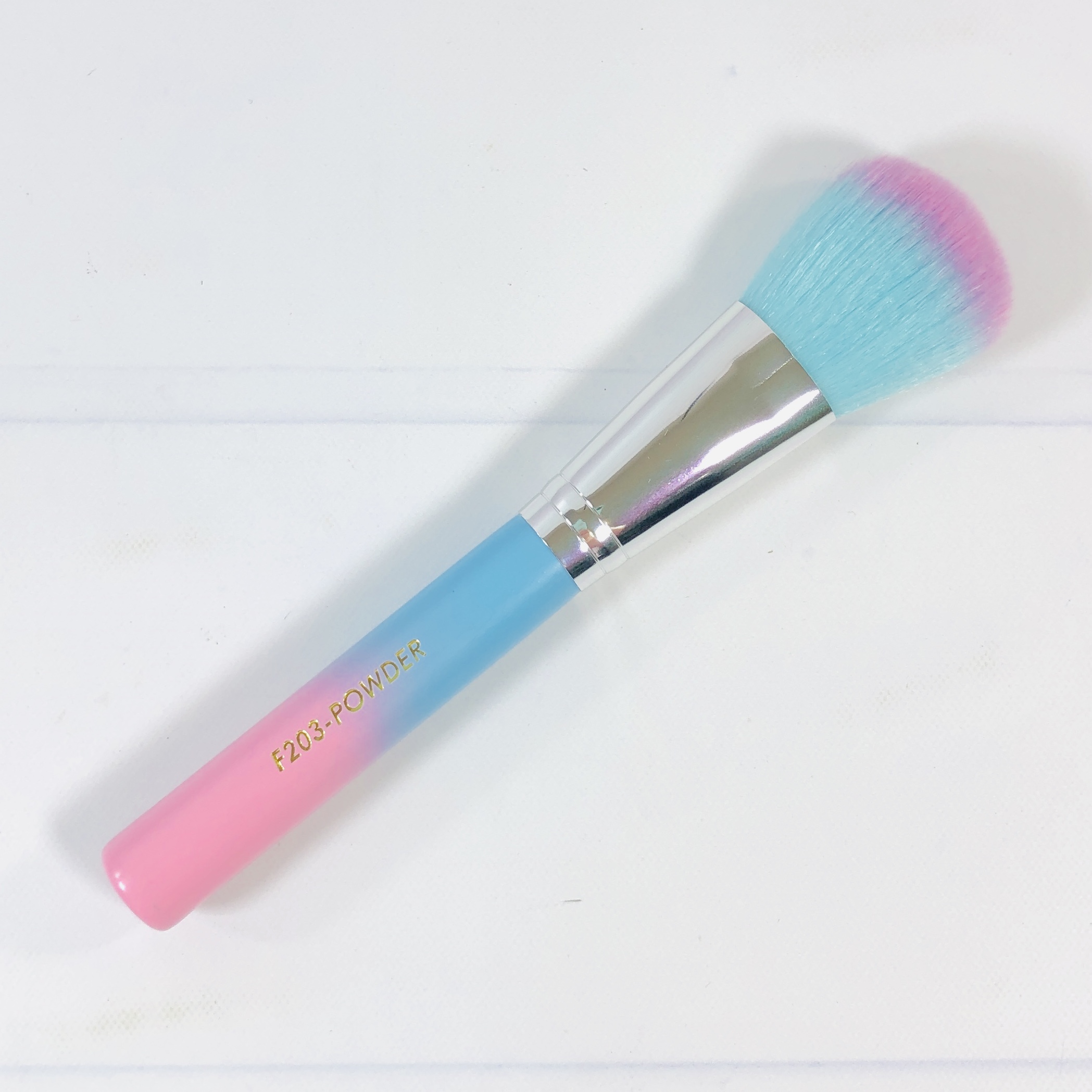 The Beauty Crop Fineapple Powder Brush F203 ($12) I was hoping I would receive this makeup brush simply because it is girly with its pastel pink and blue colors and looked like it would be fun to use and make me giddy in the morning when applying makeup (it's the small things sometimes). It's meant for applying loose and pressed powders but I am using it for highlighter — the bristles are soft and not dense so I can apply without going overboard. This is made with synthetic bristles.
Maapilim Balancing Toner ($10) Generally I only use toners when I feel like a cleanser I sampled didn't do a good job, but at least this one is free of parfum. It's supposed to balance oily to dry skin types and has AHA's and BHA's to remove dead skin cells. The ingredients list includes aloe, witch hazel, lactic acid, pomegranate, bay leaf, and coriander.
Tarte Surfer Curl Volumizing Mascara ($12) I toss mascara after three months so I'm not upset when I receive travel sizes in subscription boxes (plus I have two daughters who also wear mascara, and I haven't bought mascara in years!). The only thing I require from a mascara is that it makes my lashes look noticeable and this one did the job and added some length as well.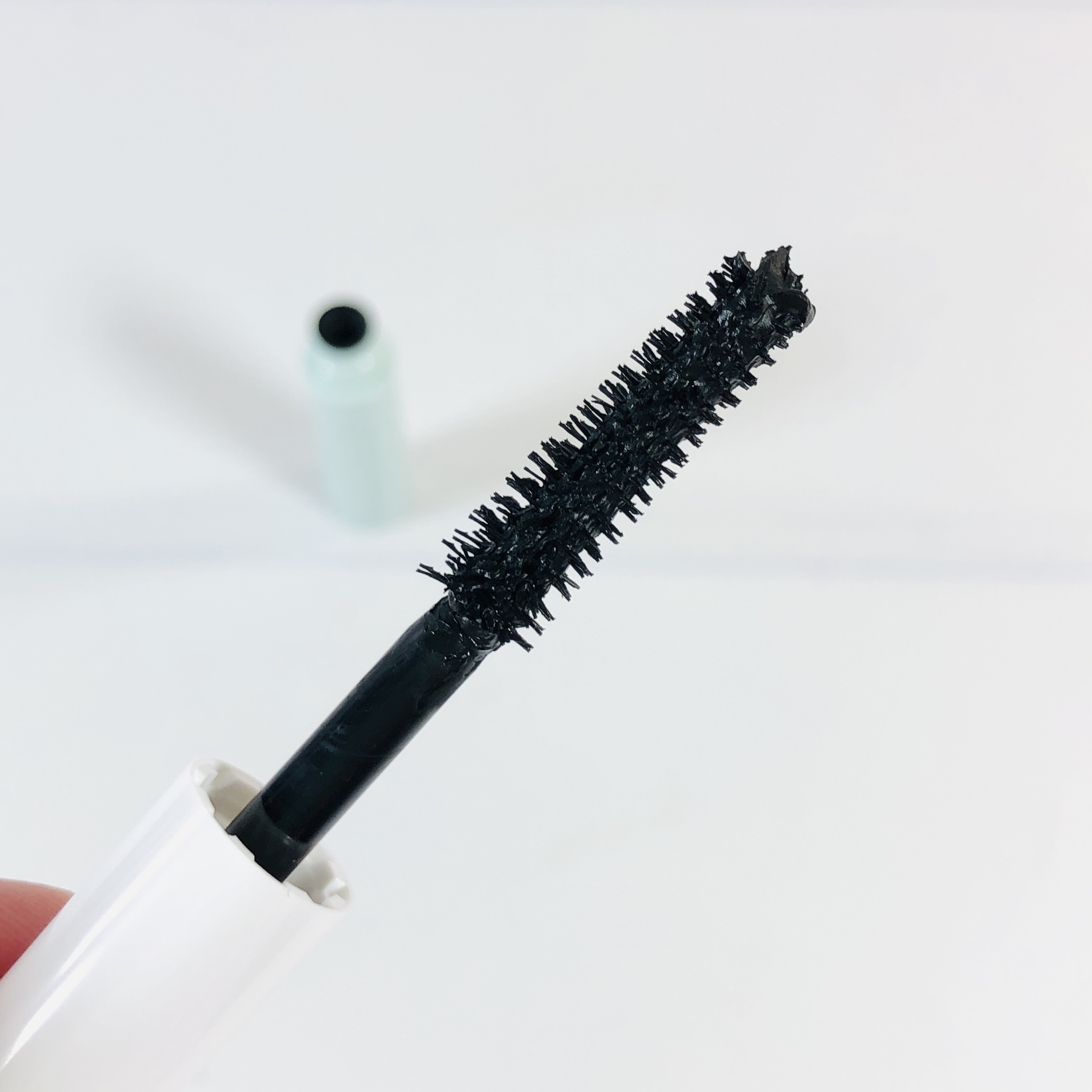 It's a pretty standard brush and works for me because the bristles aren't too long — I wasn't worried about poking out my eye so I could get pretty close to the base of my lashes.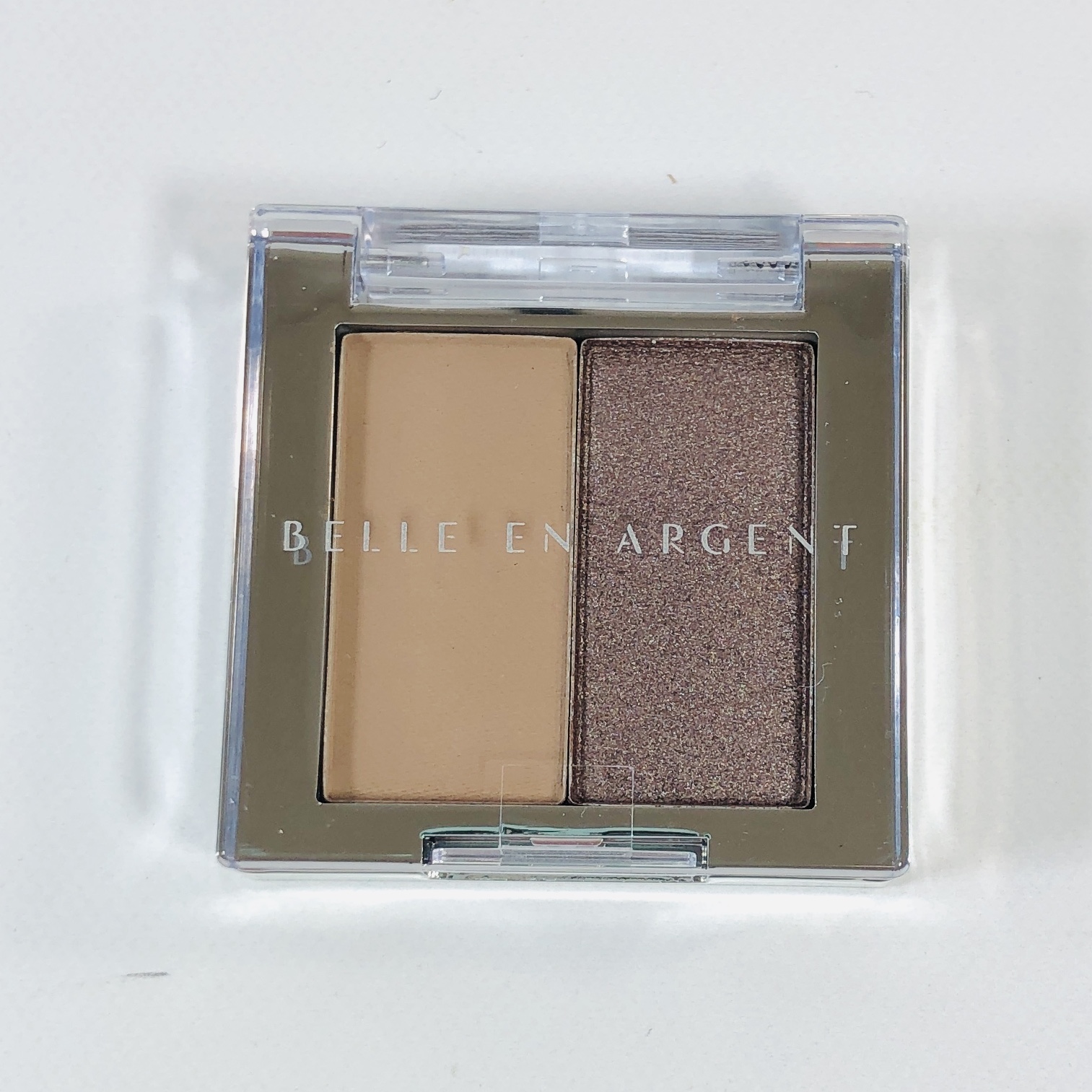 Belle en Argent Shimmer Taupe Eyeshadow Duo in Callsheet + Production ($16) Subscribers get to choose an item for their bag (from a list provided by Ipsy) and I went for this eyeshadow duo.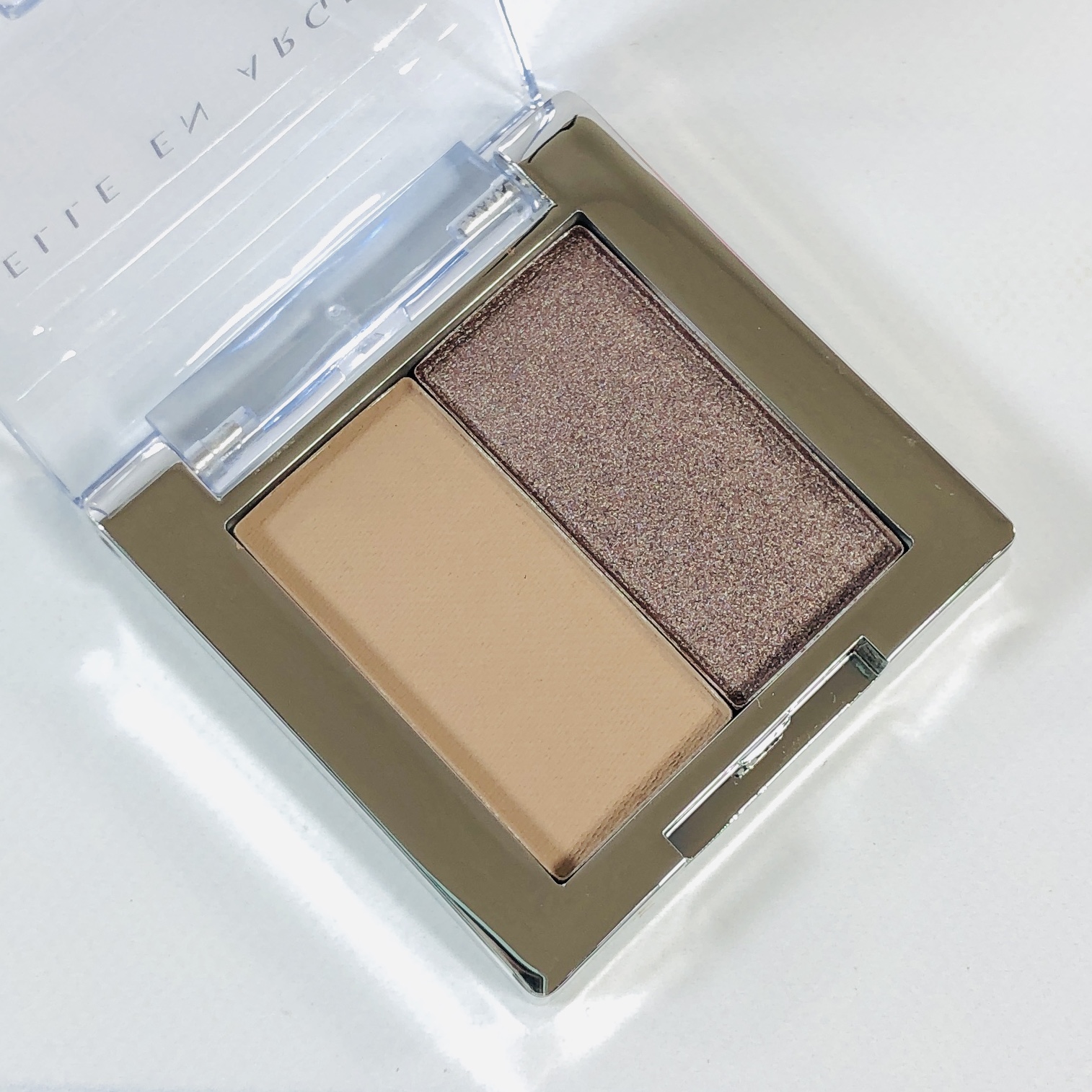 It has a nude matte that I applied to my lid and a darker shimmer shade that I used in my crease. I ended up happy with the look and I thought they were easy to apply and blended well.
Here it is swatched!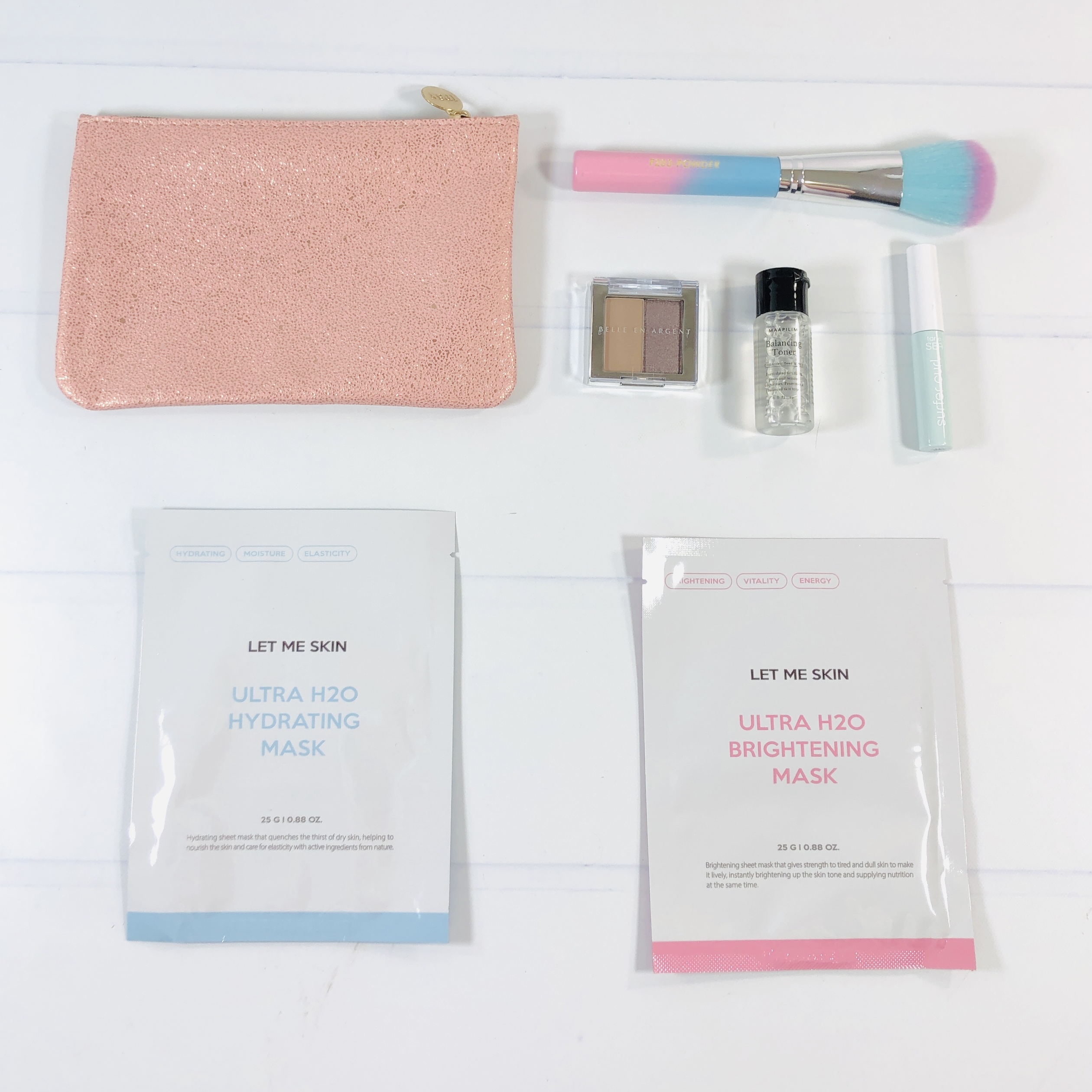 Ipsy is a monthly beauty subscription. You get five makeup, beauty, skincare, and/or hair care items in a cute bag for $13 a month! It's the most popular subscription box and a great way to sample new colors and beauty brands that you may have never heard of, as well as some of the bigger names. Ipsy also offers a Glam Bag Plus for $28 a month, there's a subscription for basics called Refreshments, and there is the opportunity to upgrade to the quarterly Glam Bag X.
There are many bag variations every month for Ipsy – log in to your account to check out how-to videos and tips for your products.
IPSY was founded on a singular mission: to inspire individuals around the world to express their unique beauty. Everything we do is to support you on your journey to self-discovery, so you'll feel confident letting your unique beauty shine every day.
Don't forget that you can rate your items and you earn bonus points when you do that, so you can get additional products in your bag. All subscribers now have the chance to pick a product for their next bag – just log in on choice day and pick one!
What did you get in your Ipsy this month? Let me know!