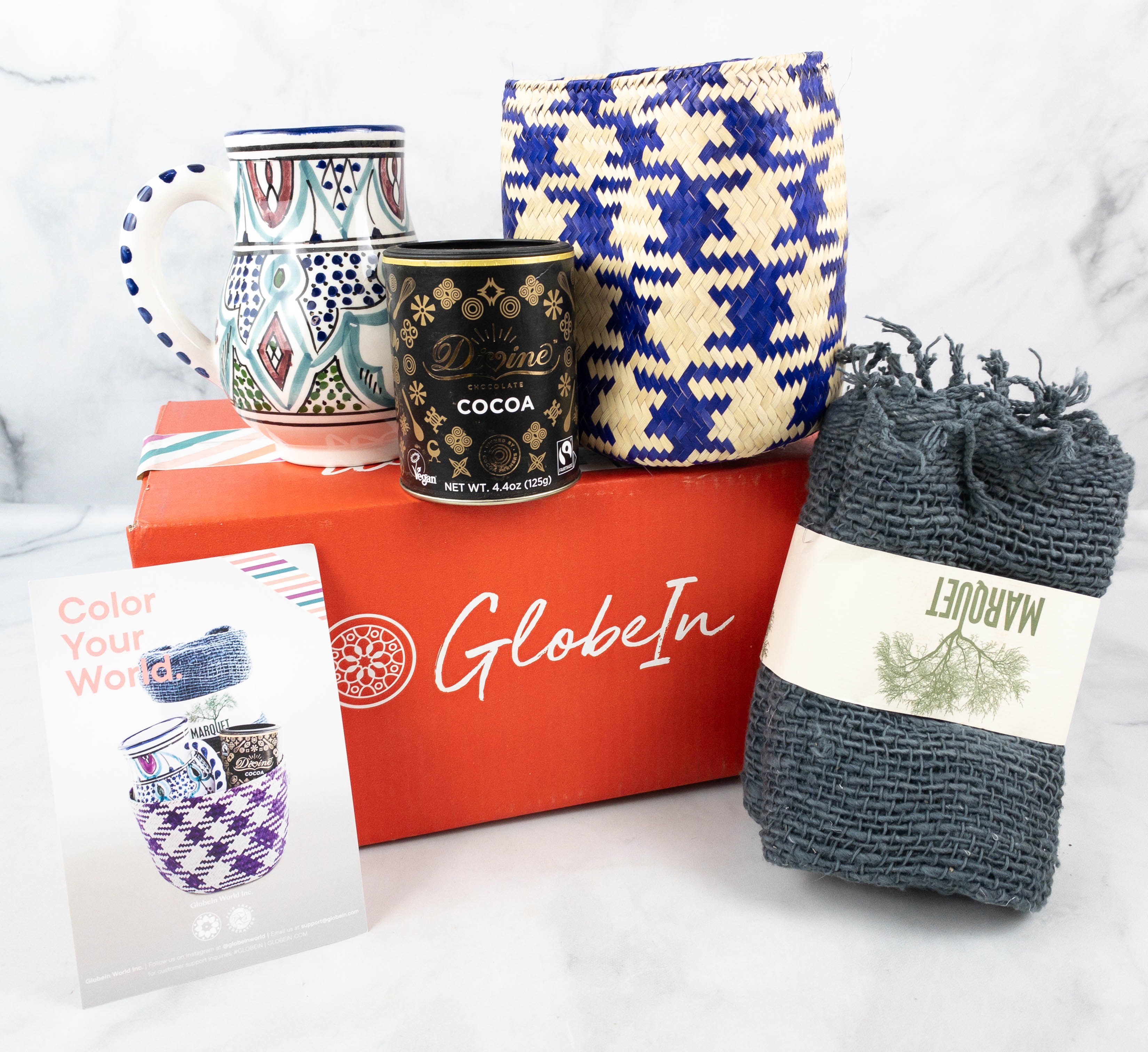 GlobeIn Artisan Box Club COZY BOX is a collection of artisan items that brings warmth and comfort to you and your home, just in time for the cold days. From the knitted scarf to the fair-trade hot cocoa, it's so nice to have this ensemble in handy as we approach winter season. It's a great reminder to pamper ourselves and also a way to support local artisans who make such beautiful and unique items!
DEAL: Get 50% off your first box on any 6+ month GlobeIn Premium Subscription Box – that's $20 savings! Use this link and the coupon code TRYUS50 at checkout!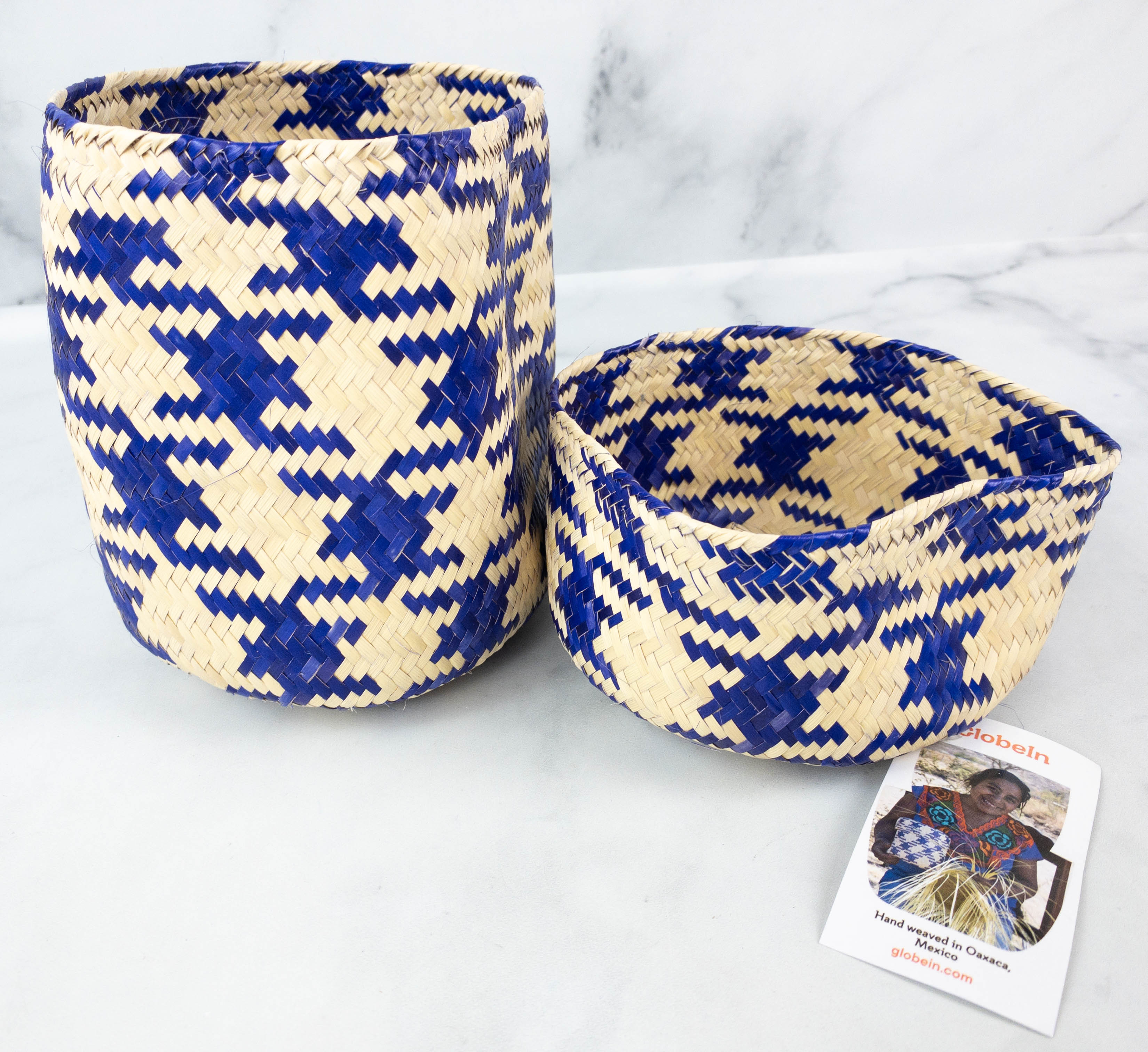 Gallito Palm Leaf Basket in Purple – Mexico. This palm leaf basket may be small but it can hold a lot of items and it sure looks pretty so you can put it up as an additional (and functional!) decoration at home. I love the pop of blue color because it gives the piece character and makes it stand out. The weaves of the dried palm leaf also create a beautiful pattern!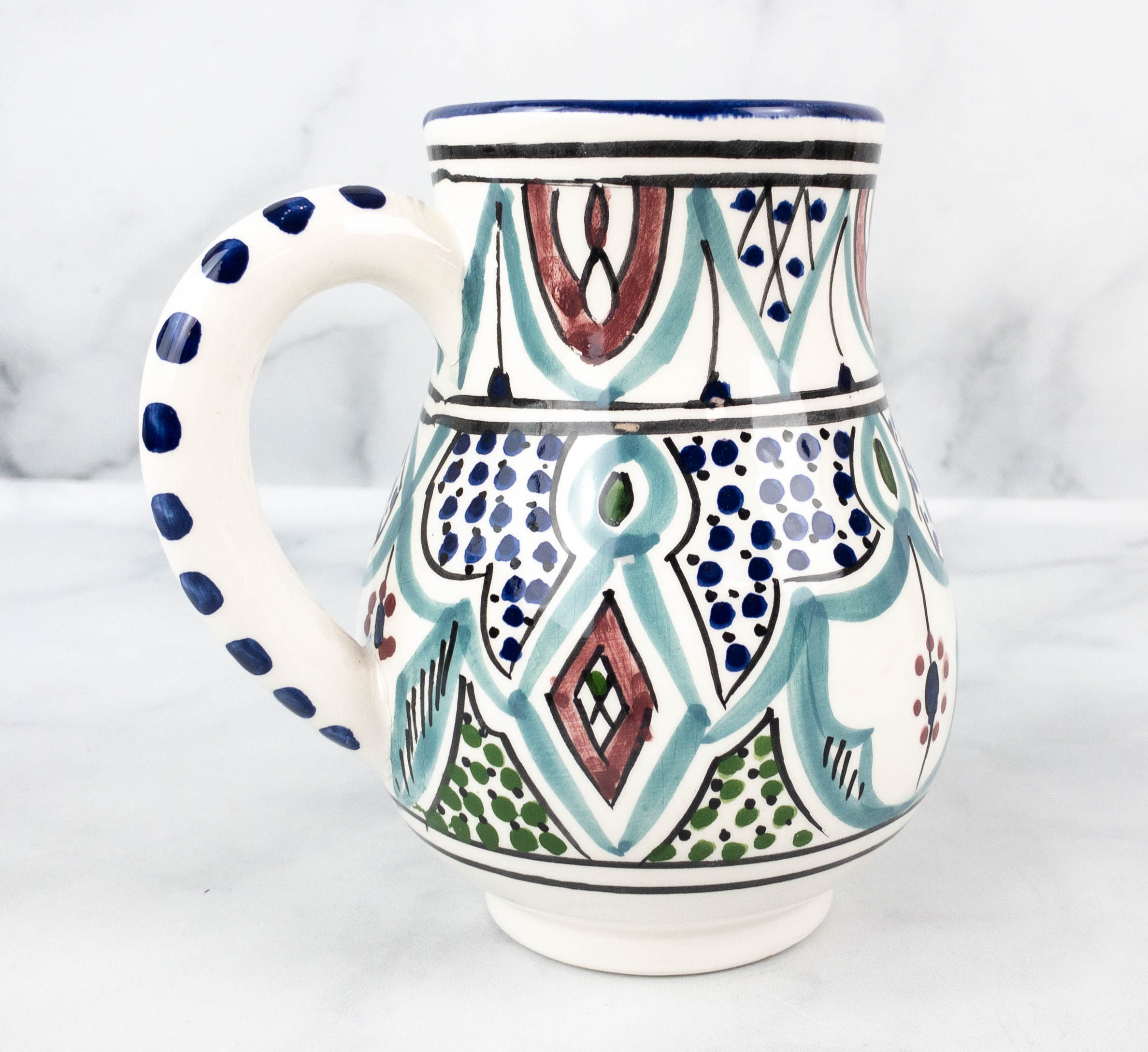 Malika Mug – Morocco. Here's a lovely mug that's hand-painted with intricate designs! I love the unique shape the mug because it makes the piece easier to handle. This is great for drinking a warm beverage to keep you cozy, but you can also opt to use it as a vase. The hand-painted pattern can easily accentuate the colorful flowers you'll be putting in it!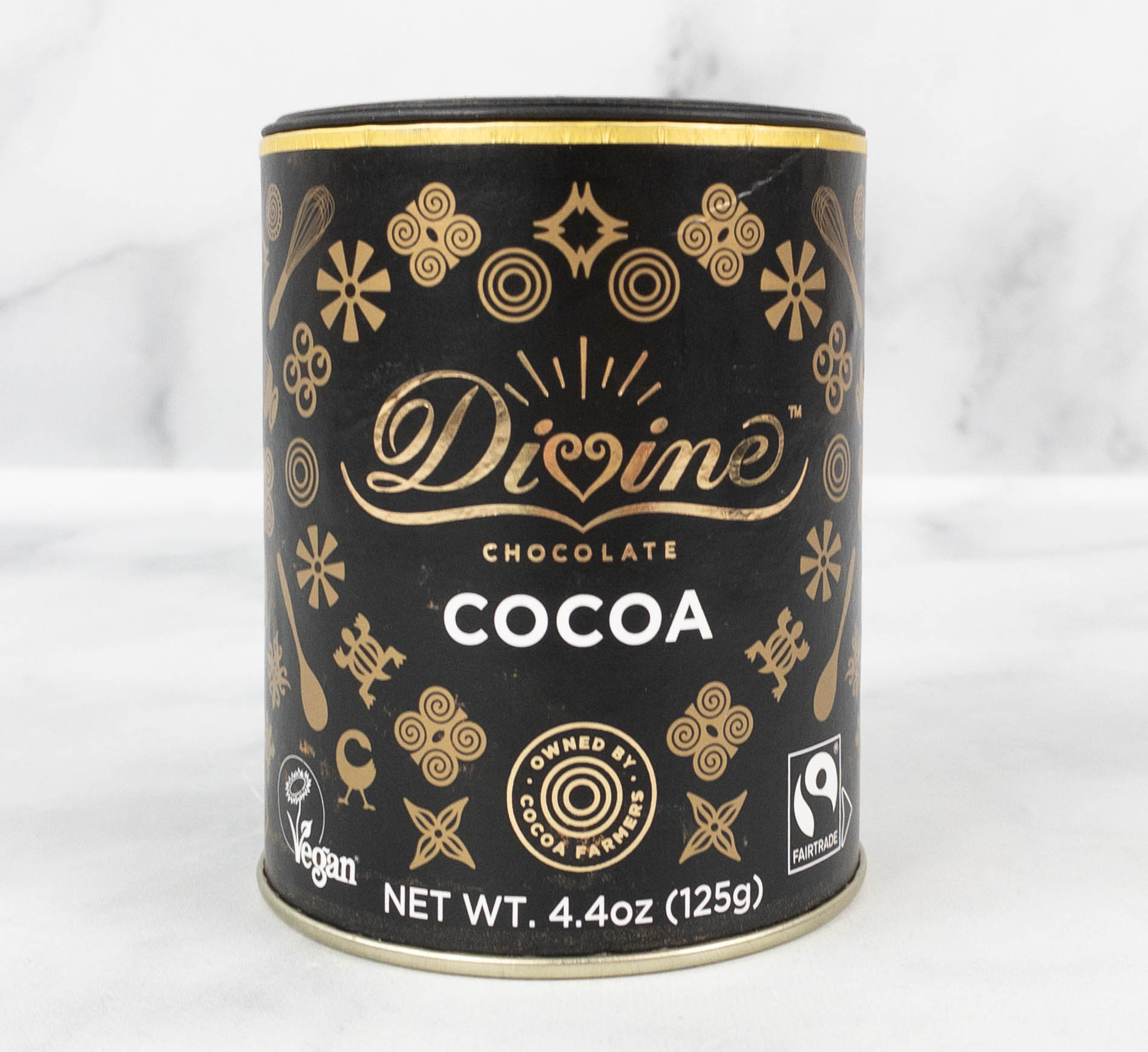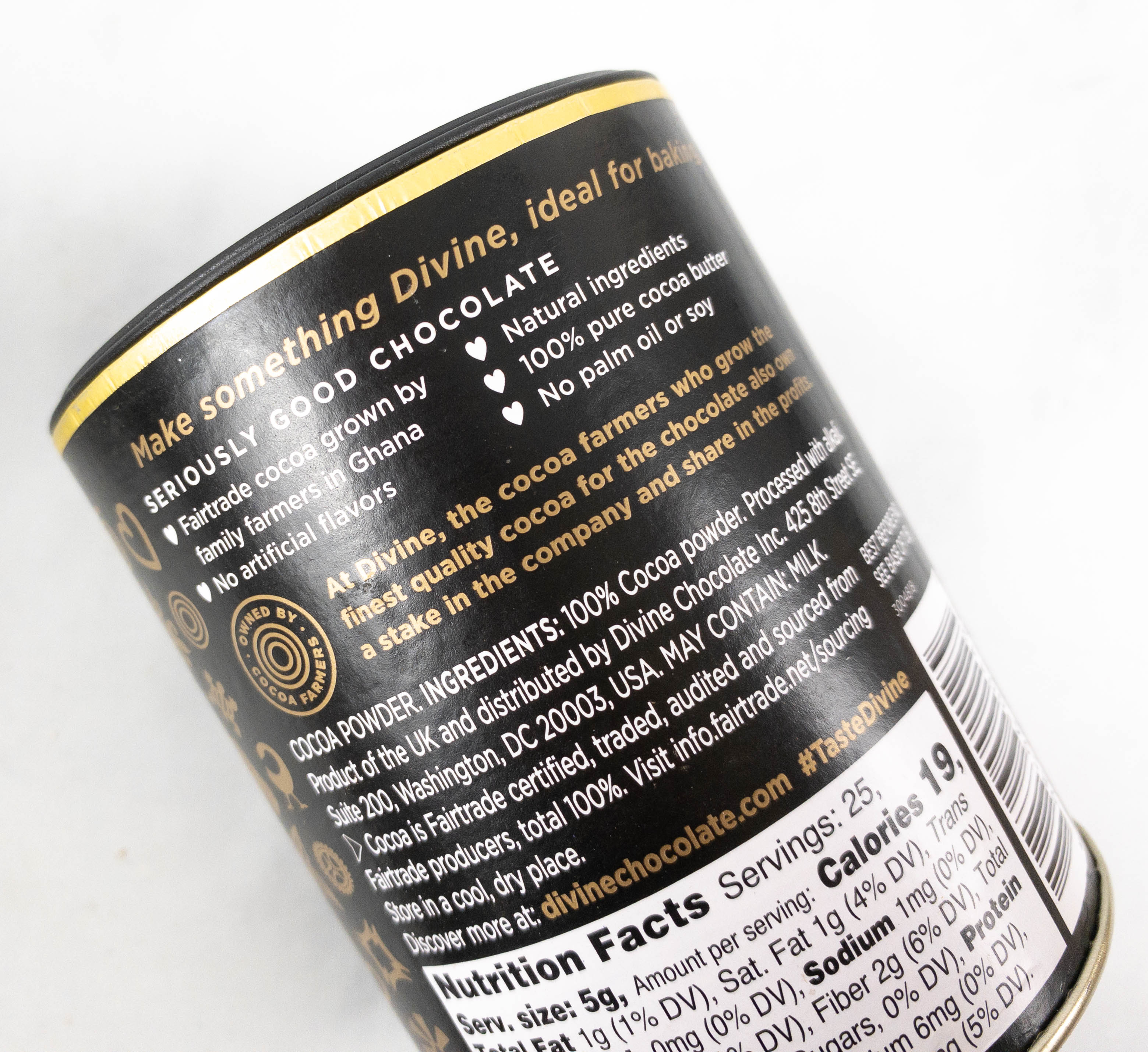 Fair Trade Cocoa Powder – Ghana & USA. Speaking of a warm beverage, the box also includes a can of cocoa powder grown by family farmers from Ghana. This contains 100% pure cocoa butter with no artificial colors, palm oil, or soy. All you have to do is mix it with hot water and enjoy the rich and creamy cocoa from your new Moroccan mug or from any other mug of your choice. Another reason to love it is that it's fair-trade!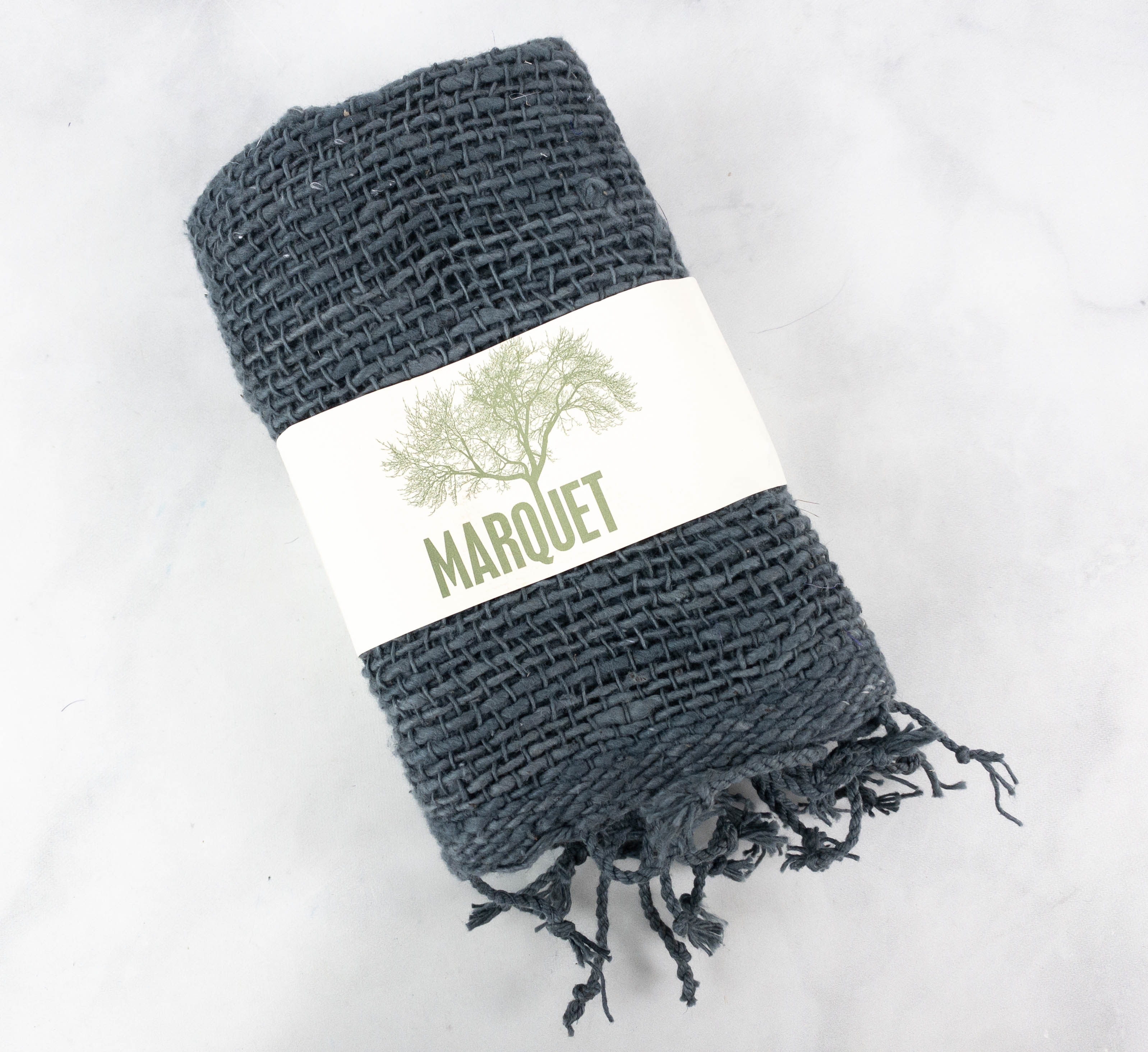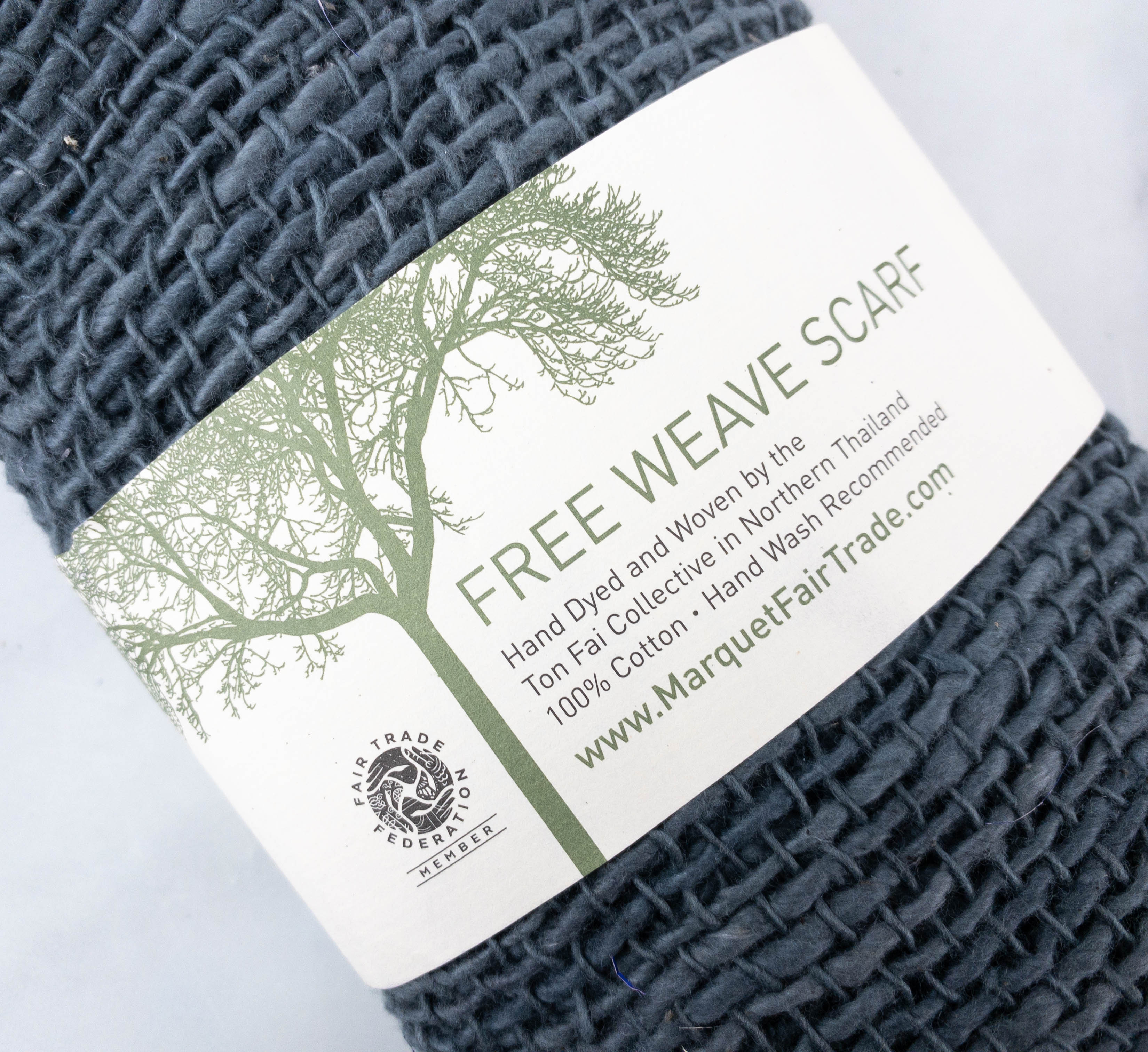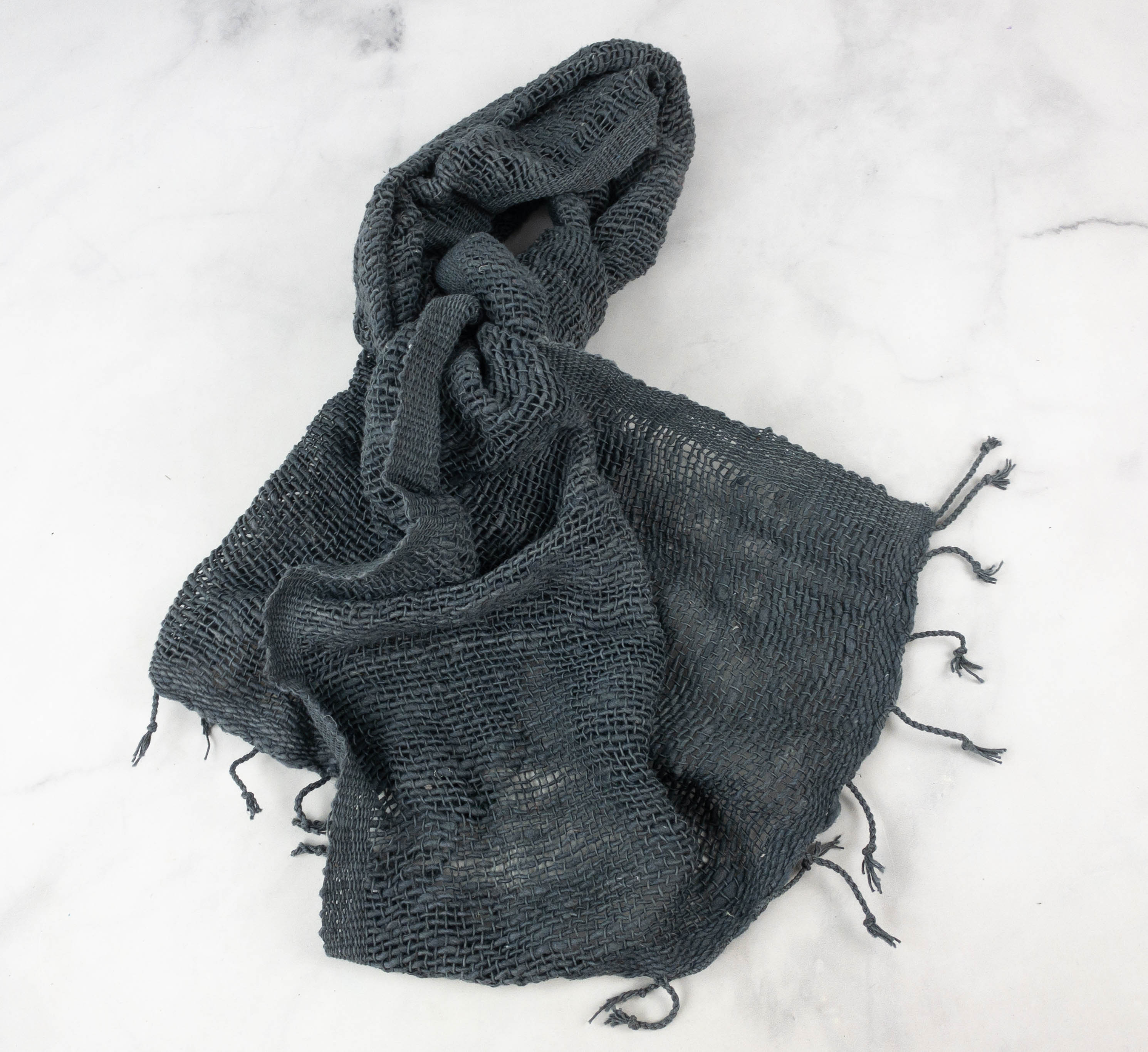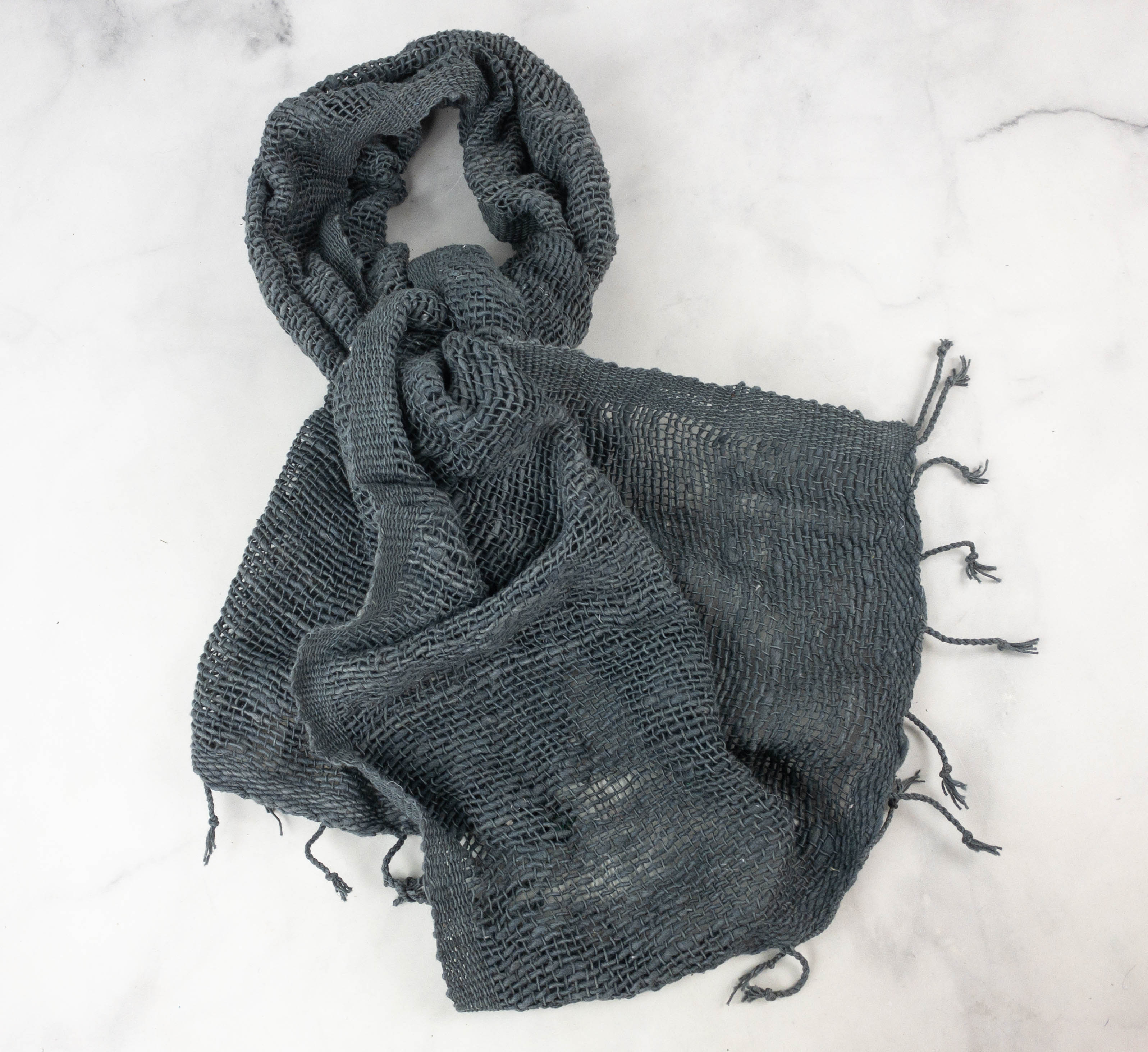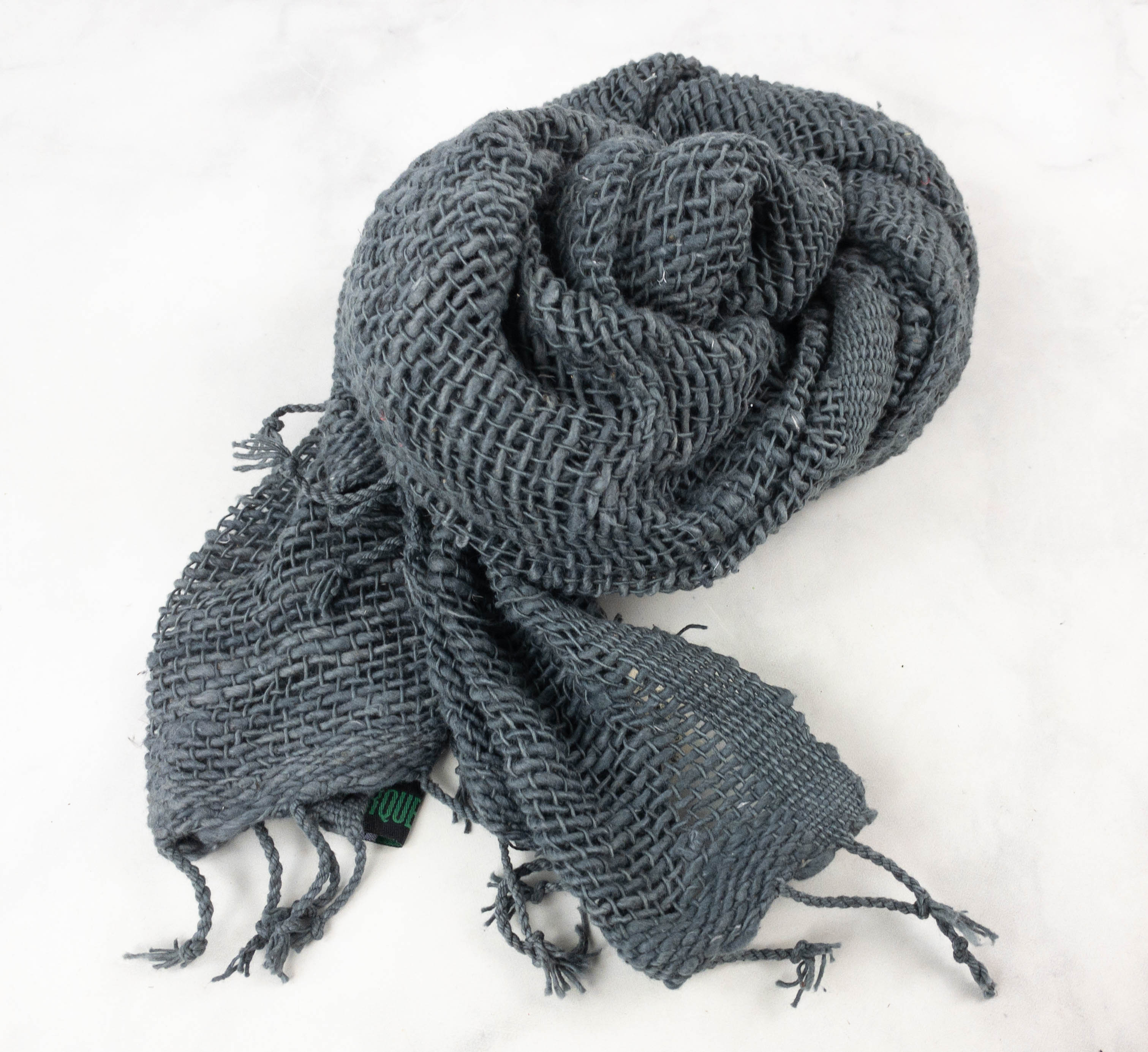 Fair Trade Scarf – Thailand. Completing the list of the cozy items from this box is a lovely scarf! It's made with 100% cotton and it's also hand dyed and woven. I like the color because it matches well with any outfit. The addition of the grungy looking tassels also adds a rough touch to the softness of the piece which balances the whole look out. Like the cocoa, this is a fair trade item which means that the people who worked on this piece got the right compensation for their hard work. This scarf truly is cozy and I love how it provides enough warmth to keep me warm during cold nights!
It's always great to receive artisan items from different parts of the world through GlobeIn, especially knowing that they are ethically sourced. My favorite this month is the hot cocoa because it had a velvety texture which gave me such a cozy feeling. I also liked the mug because of its pretty hand-painted pattern. The rest of the items also fit the cozy theme really well. Whether you're into handcrafted products or you simply want to support artisans, this subscription is for you!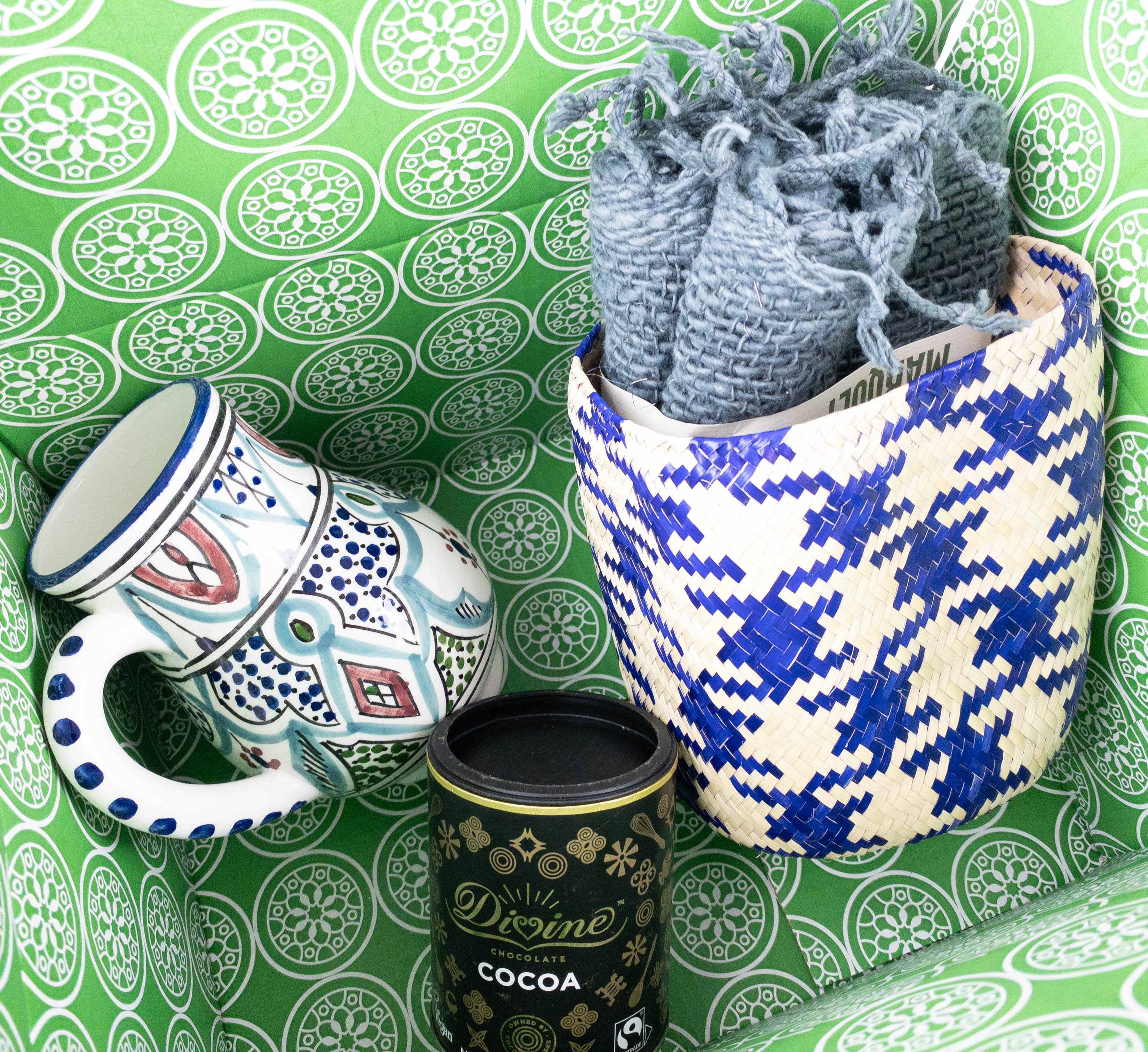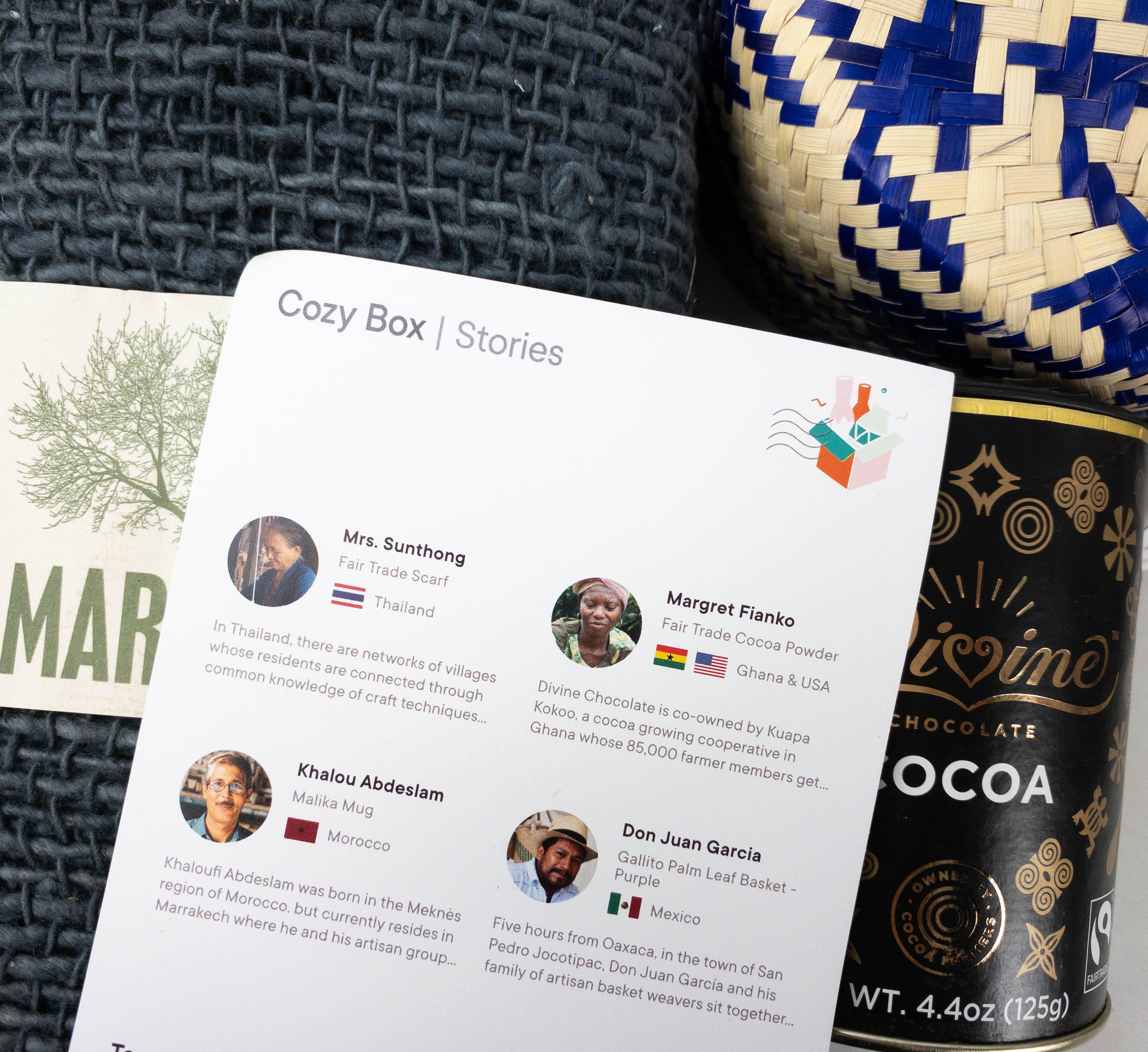 The GlobeIn Artisan Box Club is a subscription that sends handcrafted products from around the world. All items are produced either by collectives that are fair trade certified or that respect and adhere to fair trade principles. All artisans and farmers whose products are distributed by GlobeIn are paid a fair wage for their products.
This subscription is currently experiencing extreme delays. In addition, when you sign up, the advertised boxes may be unavailable. Subscribers report purchasing shop items that go out of stock, and the inability to receive a refund – only credit is offered. While we did receive a review box in a timely fashion, we don't know GlobeIn's current shipping status. 
What do you think of this GlobeIn Artisan Box?

Visit Globe In Artisan Box Club to subscribe or find out more!