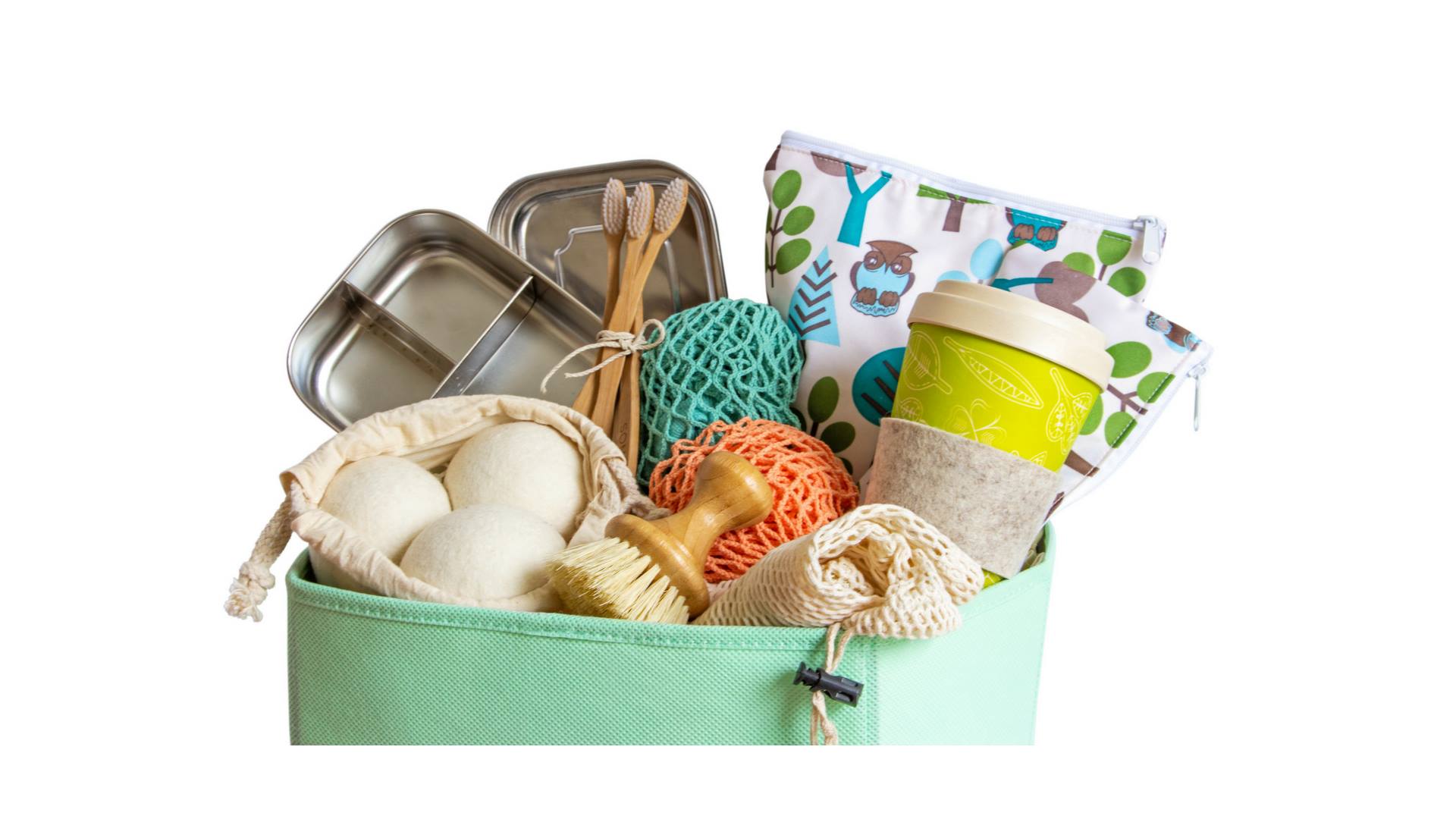 Picking a sustainable gift for the eco-conscious in your life could be a challenge, but the good news is that there's a subscription like greenUP that can do all the work for you! They curate the best plastic swaps, and they also deliver the green gifts straight to the recipient's door.
Gift a greenUP box starting at $49.95 per box! Each box includes 6 to 9 well-crafted, eco-friendly, and reusable products, chosen according to major life themes, such as grocery shopping, the kitchen, cleaning the home, and more.

A sustainable gift that keeps giving! You can gift a Quarterly Plan for $54.95 per box (billed once each quarter) or an Annual Plan for $49.95 per box (save $20 on all your boxes)! There are also two box choices: Beegan and Vegan. A Beegan box might contain items made with beeswax, but if you choose the Vegan option, they will make sure the box contains none of that.
What to expect in each box? Everything from zero-waste essentials to plastic-free alternatives for everyday items like home goods to personal care and more. This is a great way to discover the best swaps for items we use daily and to support US small businesses that make them!
Staying true to their commitment to sustainability, greenUP only uses 100% post-consumer packing materials—compostable and no plastic. They've even pledged to be carbon neutral by 2023!
Are you gifting greenUP?
Looking for more subscription box gift ideas? See our full subscription box gift guide!