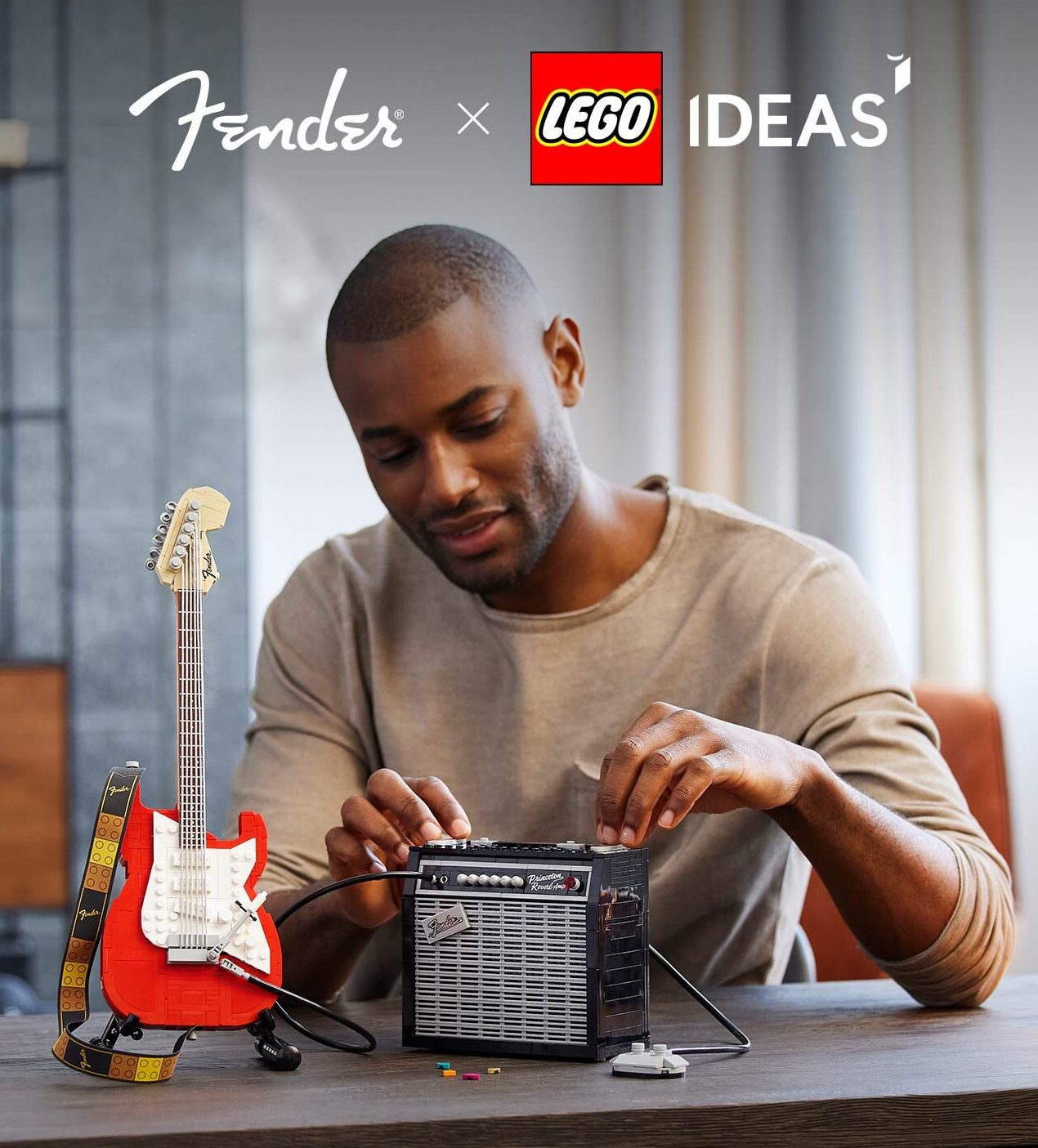 We have not just one, but two gift ideas for the music lover in your life: the Fender Play app and the Lego Ideas Fender Stratocaster!
Fender Play is the complete app for learning to play acoustic and electric guitar, bass, and ukulele. It offers step-by-step lessons, advice from expert instructors, and 100s of your favorite songs. Fender also recently collaborated with Lego to produce a one-of-a-kind build-and-play model, the Lego Ideas Fender Stratocaster.
Sign them up for an annual Fender app subscription for $89.99 and the Lego building kit for $99.99 – this makes a fun and unique gift combination for any music enthusiast! Fender Play gift cards are also available at Amazon!
Lego features:
A great gift item for musicians (and for Lego fans!), this set includes a well-detailed Lego model of a 1970s Fender Stratocaster guitar and a buildable Fender 65 Princeton Reverb amplifier.
The guitar features a posable whammy bar, pickup switch and tuning pegs, six strings, Fender logo stickers, and a textile strap. Meanwhile, the amplifier has removable panels, reverb tank, speaker and other interior details, logo stickers, plus connecting rubber cables for the guitar and footswitch.
The included bricks allow you to build the guitar in red or black, whichever fits your aesthetic. The set even includes a foldable stand and 4 colors of model-scale guitar picks. Want a cool keepsake from this amazing collab? Each purchase will also include a sticker of the Fender logo, which you can stick on an actual guitar or anywhere you want!
Fender App features: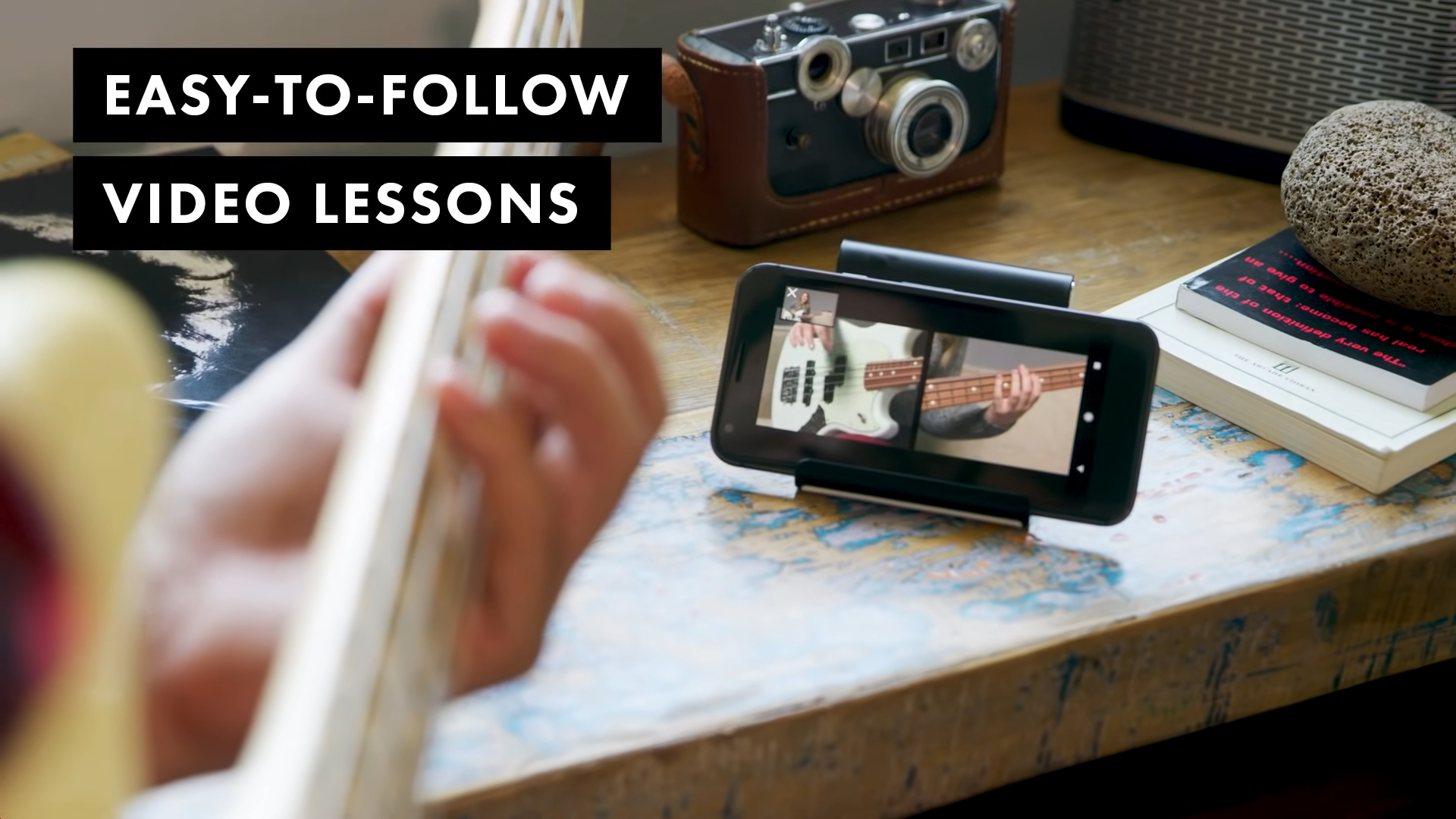 Online guitar lessons are now easily accessible through the Fender App! Whether you're interested in electric guitar, acoustic guitar, bass guitar, or ukulele, this app has bite-sized lessons you can easily follow even if you're a beginner. The app can be downloaded on iOS and Android devices and can be accessed through a computer browser as well. Choose your preferred instrument, the genre you want to play in, and then proceed to the high-quality video lessons at your own pace. Lessons cover both theory and practical elements.
Are you getting the Fender App and the Lego Ideas Fender Stratocaster?
Looking for more subscription box gift ideas? See our full subscription box gift guide!