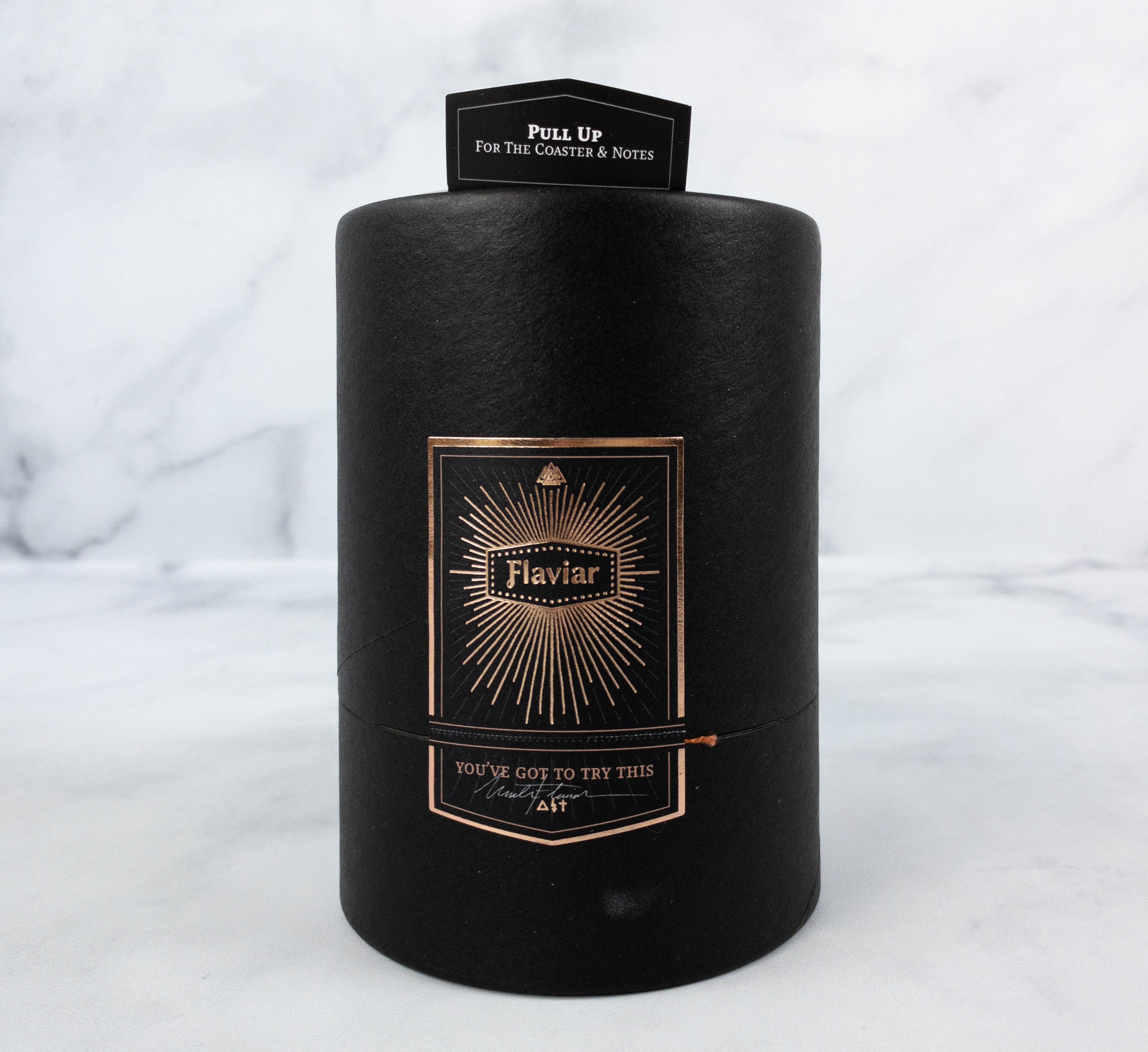 Flaviar offers a Club Membership for the spirits connoisseurs! Members receive a Tasting Box of choice and a full-size bottle every quarter along with exclusive access to special release collections, private bottling, live tasting events, industry insights and a vibrant community of like-minded individuals, as well as free shipping on anything in their store. The membership costs $95 per year. Adult signature is required upon delivery.
DEAL: Save $80 when you subscribe for a year! No coupon code needed, just use this link to subscribe!
This review covers two Tasting Boxes: The Brandy Bunch Vol.2 and Gin-ne-sas-quoi.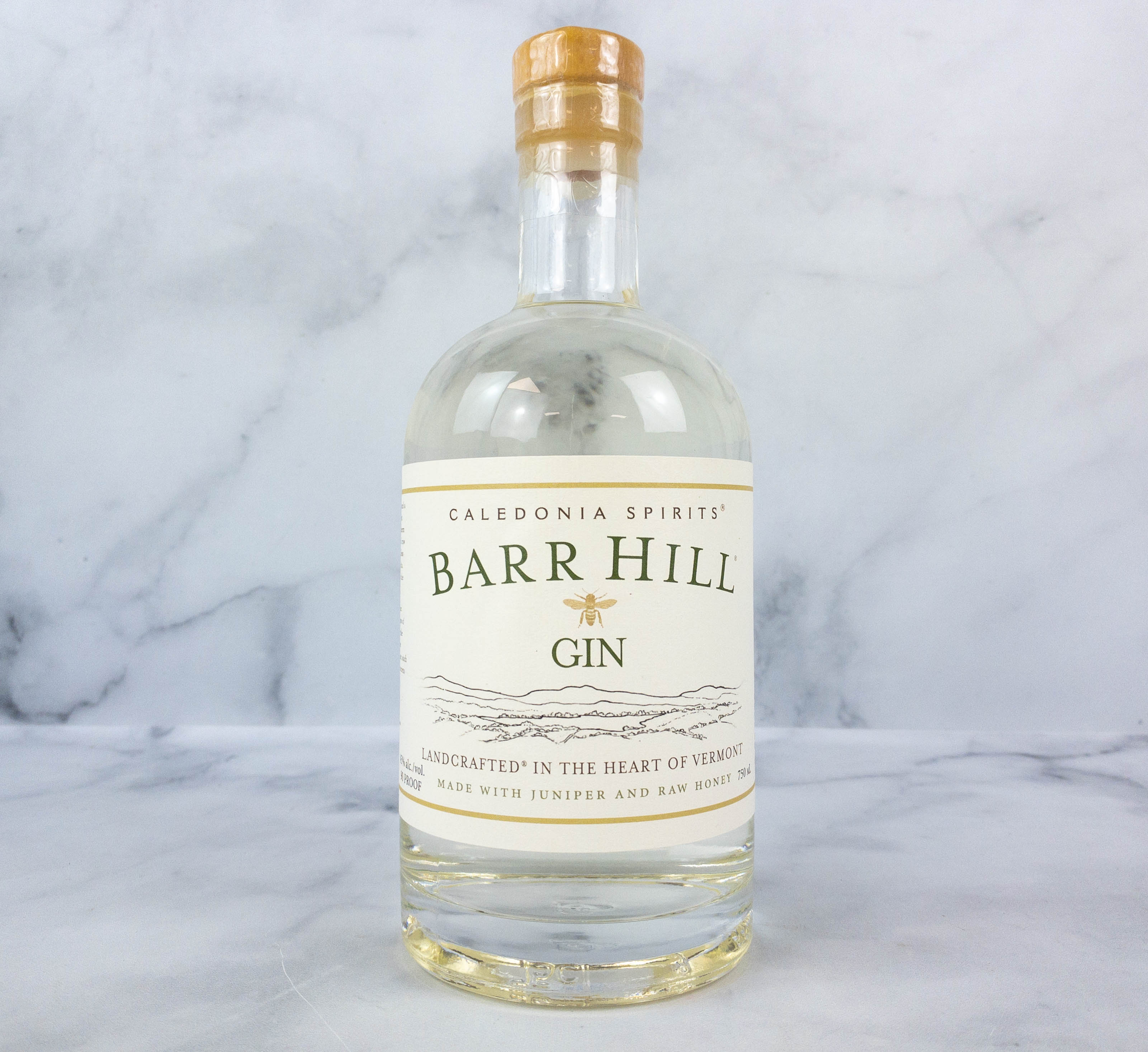 Caledonia Spirits Barr Hill Gin. Here's my full-sized bottle! This award-winning gin from Vermont-based Caledonia Spirits opens with notes of fresh juniper and meadow flowers. After it was distilled with juniper, they added a bit of naturally-farmed honey for a perfect touch of sweetness. It has a smooth and soft finish, making it quite a satisfying drink.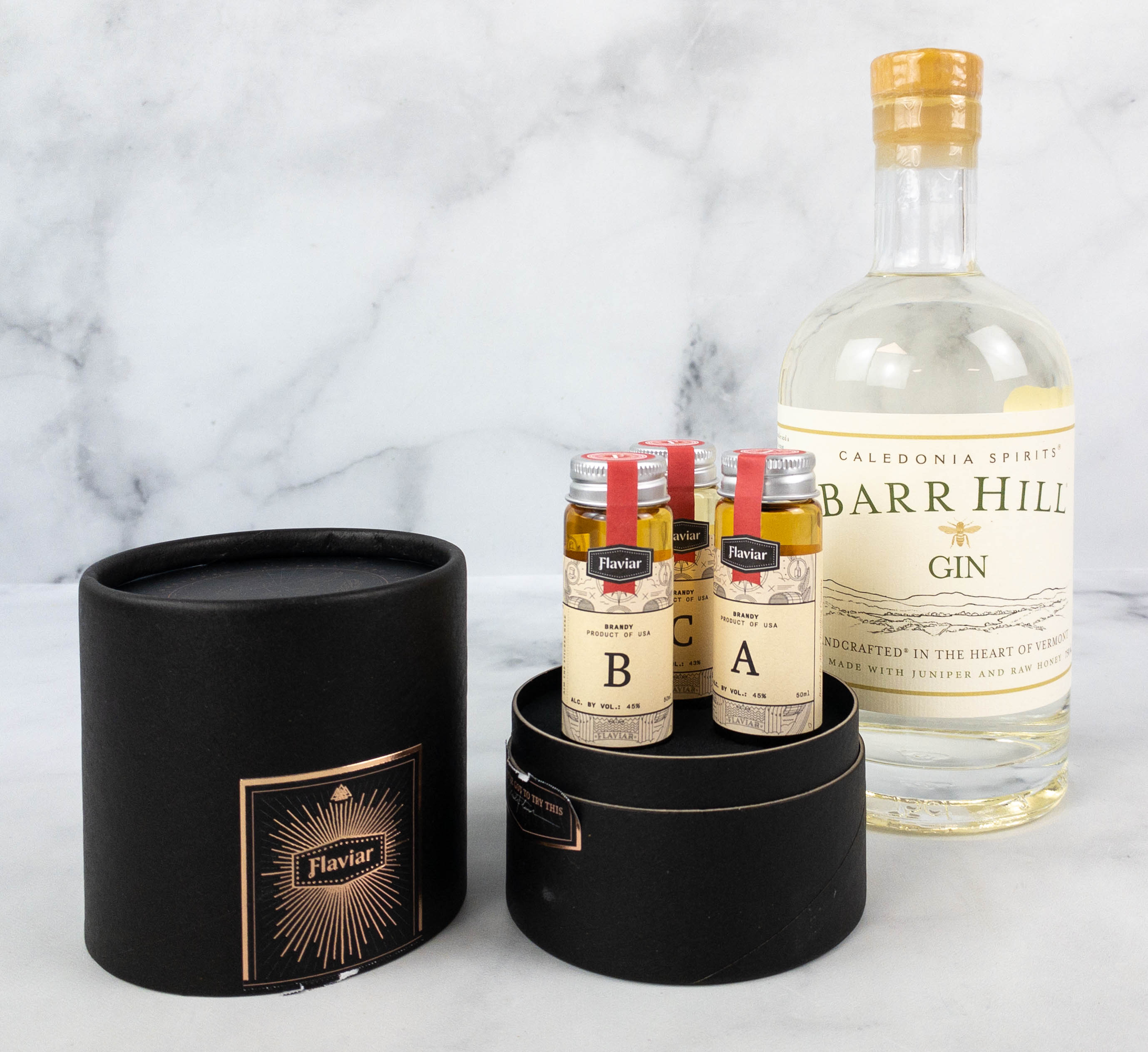 Now, we're onto the first Tasting Box, The Brandy Bunch Vol.2!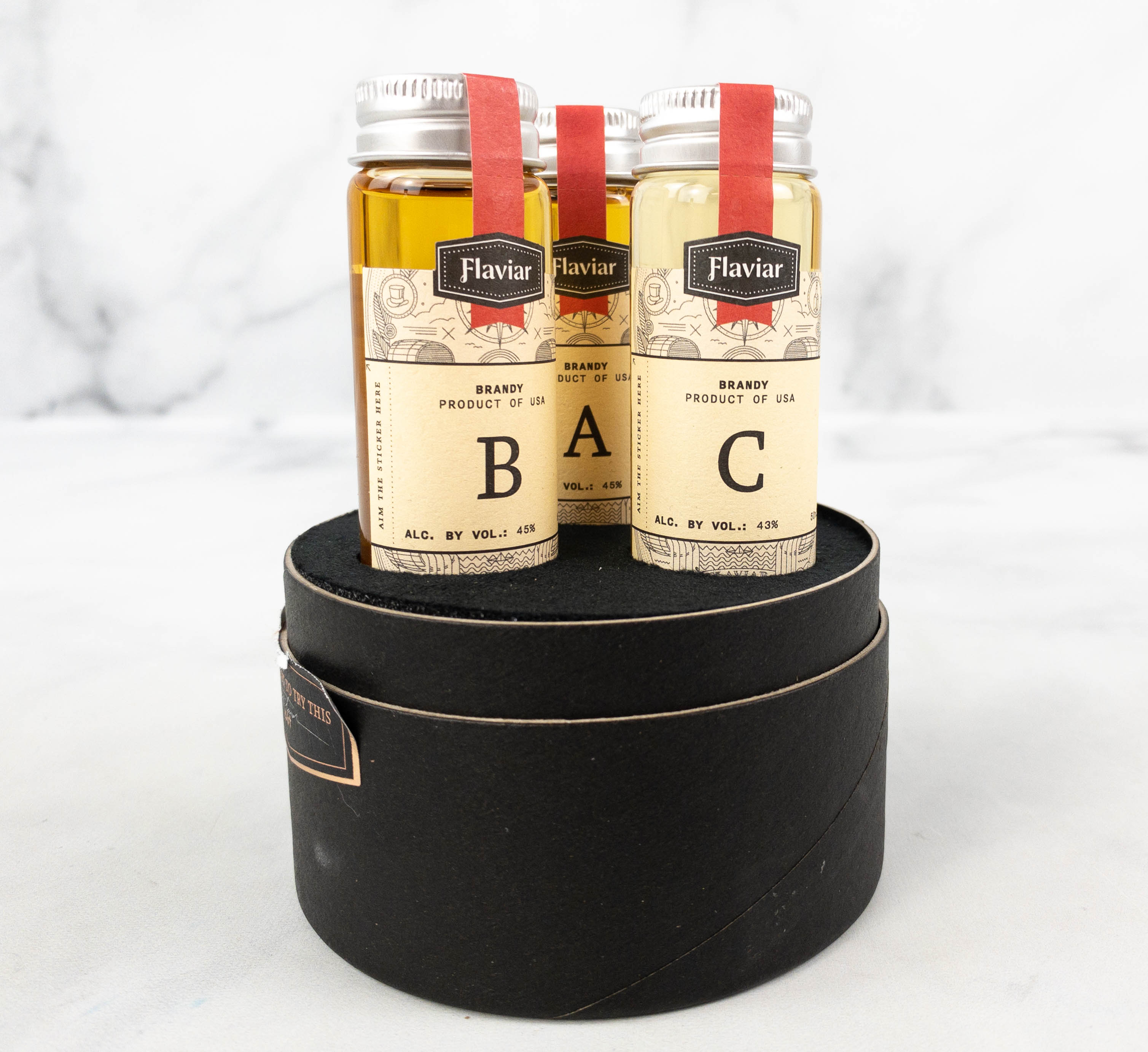 The samples arrived inside a cylindrical container. It also comes with a concrete coaster and some useful information.
And while grapes are definitely Brandy's ingredient of choice, pretty much any fruit is welcome to join this boozy clan. In fact, you'll find Brandy made up of apples, plums, and pears.

Truth is, when it comes to this distilled spirit, everyone's welcome to the fam. That's just the way they became the Brandy Bunch.

Let's take a second to rewind things a bit, shall we? What exactly is Brandy? Well, it's quite simple, really. Brandy refers to a distilled Spirit that's made from fermented fruit juice. As we said, grapes get most of the glory, but almost any fruit is welcome to the mash.

Crack open this box and toast to the many flavors of the Brandy Bunch!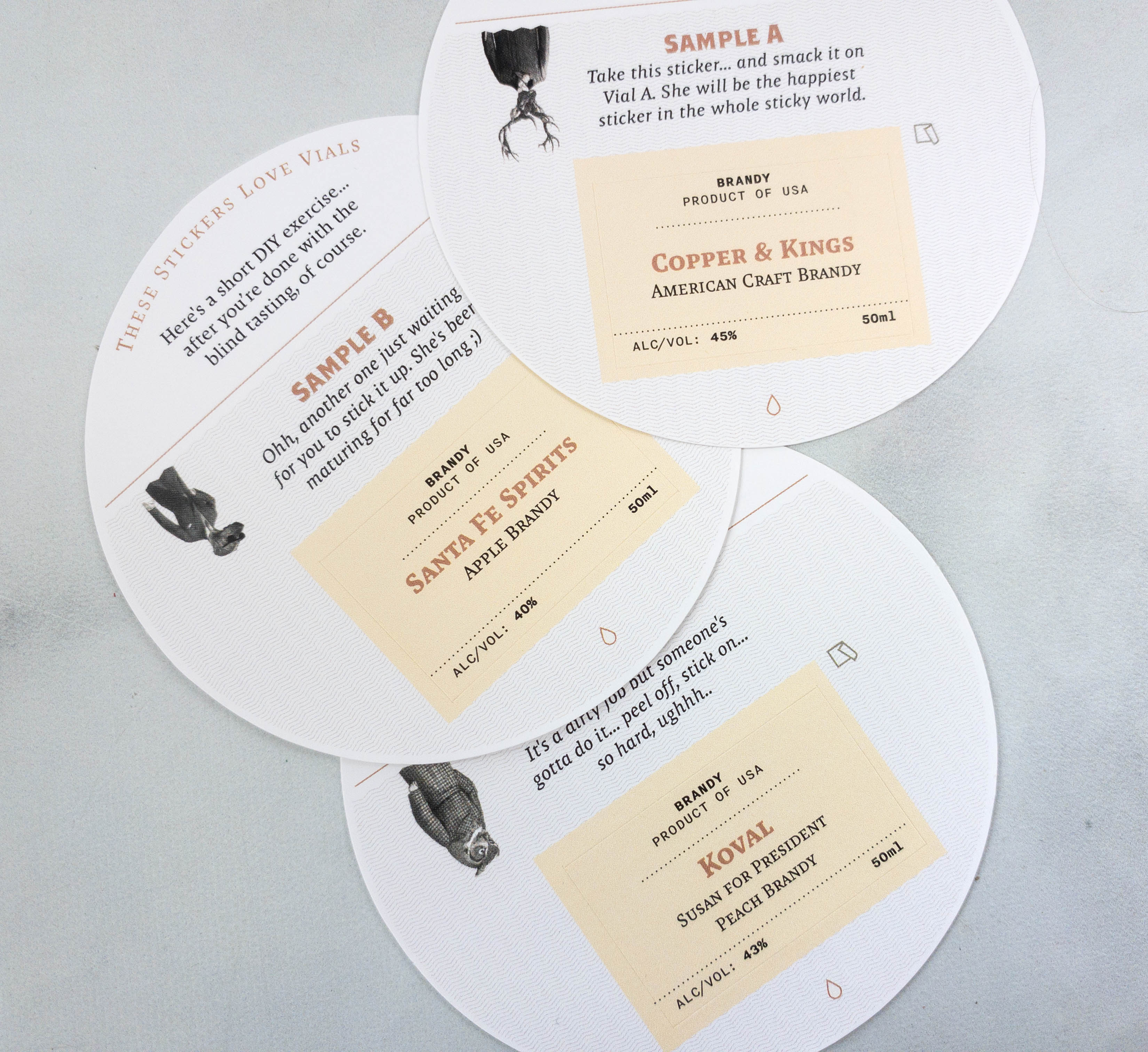 Each card contains all the necessary information you need to know about the samples, including its name, alcohol content, and tasting notes.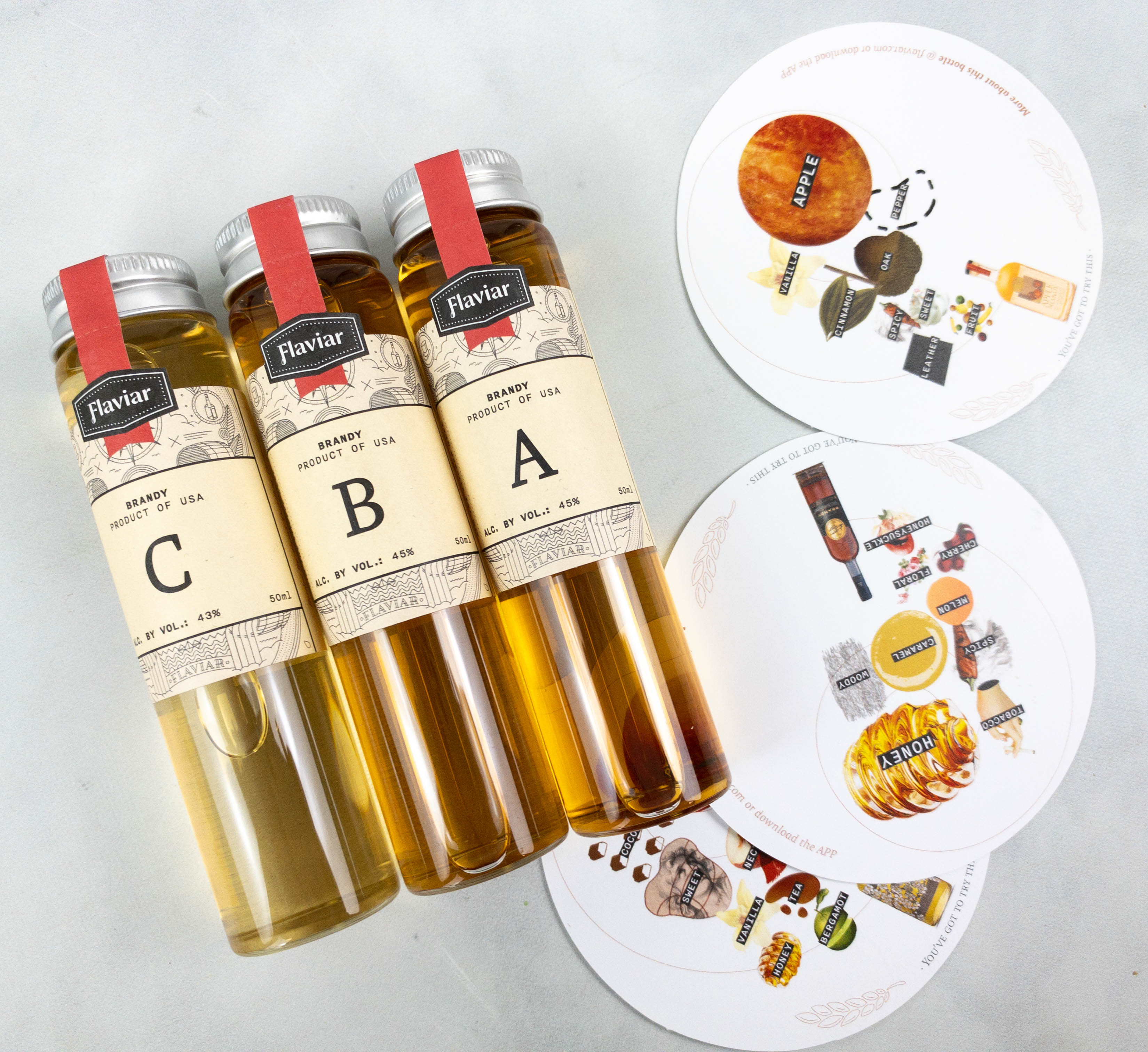 Koval Susan For President Peach Brandy. The first sampler bottle is a peach brandy with a light gold appearance and an aroma composed of peach and nectarine notes. Since this brandy was aged in Whiskey barrels, it has a silky and peppery mouthfeel that makes it unique from the rest. This drink is great to enjoy with soda and some lemon, whether for summer or all year round!
Copper & Kings American Craft Brandy. Next up is an American brandy, which refers to brandy distilled from grape-based wine. It has a dark gold appearance and it offers a complex aroma that includes caramel, honey, cherry wood, and honeysuckle notes. This drink has a rich flavor, with a hint of spiciness in the middle and a long, velvety finish.
Santa Fe Spirits Apple Brandy. The last sampler is an apple brandy, dominated by apple peel notes on the nose and complemented by vanilla and cinnamon. There are also overtones of oak with pepper and leather. The drink concludes perfectly with a spicy hint!
Next up is Gin-ne-sais-quoi, which includes 3 samplers of gin!
Just like the previous Tasting Box, all the samplers are in a canister container.
Once you find it, you will know.

Gin is special. It has that certain aromatic Gin-ne-sais-quoi that makes it unique. Once dubbed the Mother's Ruin, the spirit has made a fantastic comeback.

But its popularity is no coincidence, Gin is prospering due to its newfound diversity and excellence. Those who dare – win. And those who care, Gin (care about authentic spirits that is).

Let's be-Gin, shall we?
It's fun to go through these cards before trying the samples!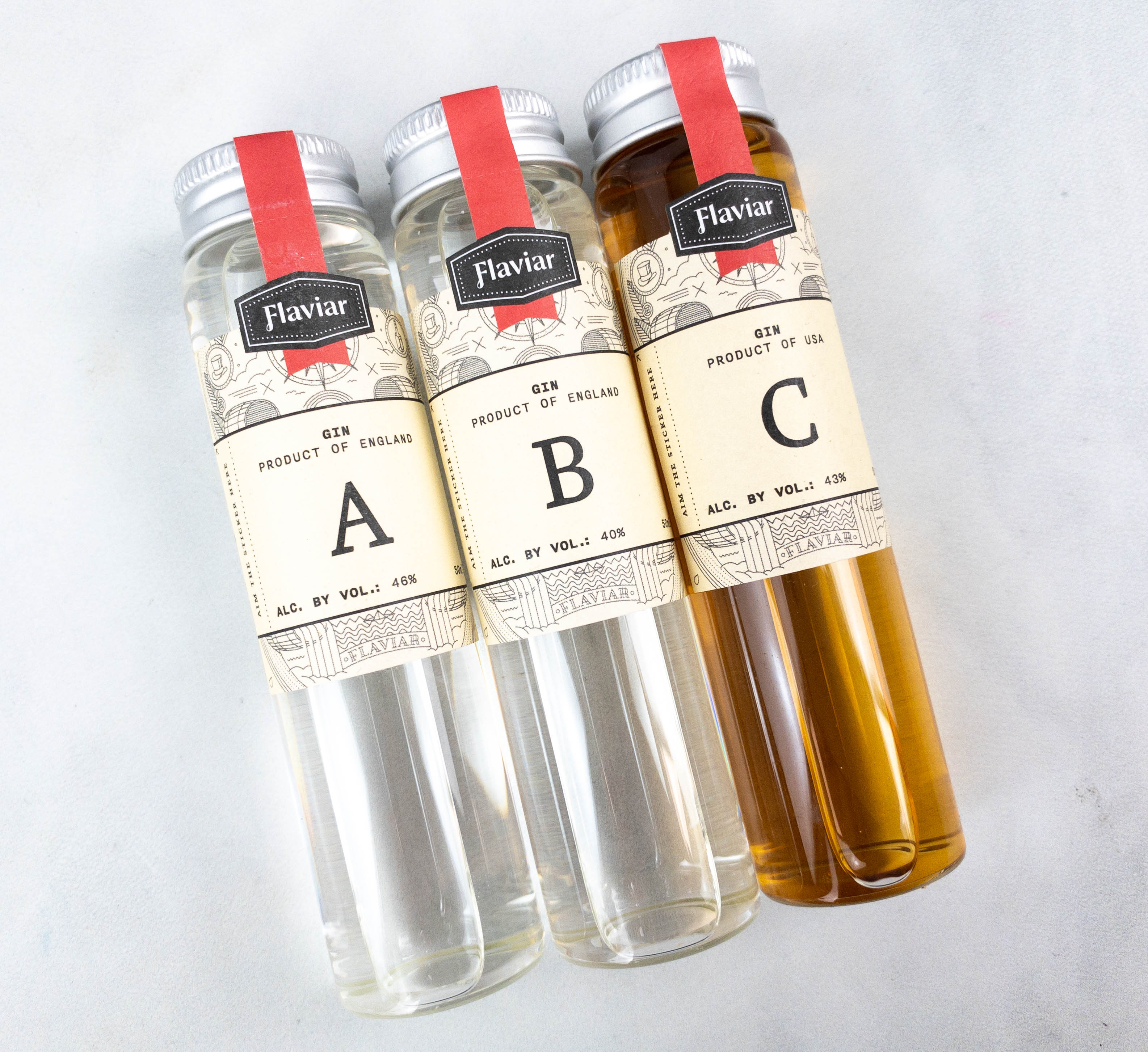 Cotswolds Dry Gin. This gin originates from the United Kingdom! It was made by steeping juniper, coriander, and angelica mix in pure wheat spirit. After 12 hours, they added lavender bay leaves, grapefruit, lime, black pepper, and cardamom. The result is a full-bodied drink with a refreshing finish.
Barr Hill Tom Cat Gin. The next gin is made with the same recipe is my full-sized Barr Hill Gin, with only two botanicals: juniper and honey! The difference is that Tom Cat gin was aged in new American oak barrels. It's ideal for sipping with its woody and peppery notes balanced out by the raw honey. They recommend this gin for whiskey fans as well.
Opihr Oriental Spiced London Dry Gin. Pronounced as o-peer, this gin is produced in the UK but it was infused with botanicals from different countries, including spicy cubeb berries from Indonesia, tellicherry black pepper, and cardamom from India, Turkish cumin, coriander from Morocco, Italian juniper, and orange zest from Spain. This delicious and refreshing drink is best served over ice with an orange peel garnish.
Flaviar is a great way to try the finest and rarest spirits around the world! In this review, I have one full-sized bottle and two Tasting Boxes and all of them were impressive. The Brandy Bunch Vol.2 has peach brandy, apple brandy, and American brandy samplers, while the Gin-ne-sais-quoi features two samplers of dry gins and one aged gin sampler. Meanwhile, my full-sized bottle is also a gin and it was quite satisfying. What's great about this membership is that you can choose your preferred Tasting Box, so you'll only receive what you actually like. They also have a great selection of boxes for every kind of spirits lover, and they update it regularly!
What do you think of Flaviar?