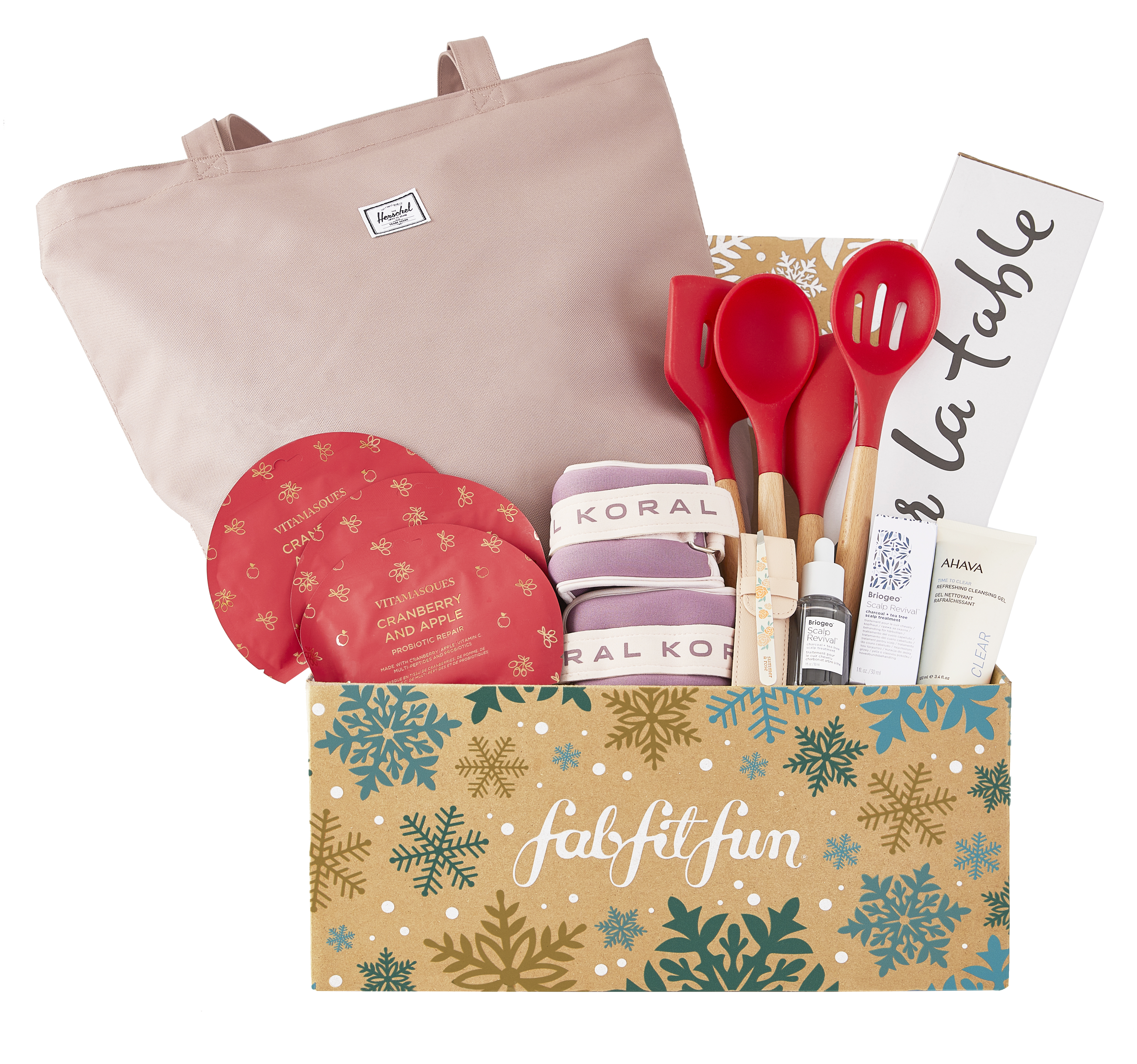 FabFitFun has a Cyber Monday sale on their quarterly lifestyle subscription box.
Get 40% off your first box! Use this link and use the coupon code PROMO40 at checkout to get your first box for $29.99. This is a limited time offer!
Get the Cyber Monday deal at FabFitFun!
Sign up now and get your first box by Christmas! LAST CHANCE for the Winter boxl! Sign up before this box disappears forever!
Check out the FULL spoilers for Winter 2021 FabFitFun!
FabFitFun Box is a quarterly women's subscription box that promises fabulous full-size beauty, fashion, and fitness items every quarter. Pick between quarterly or annual subscription, and get full-sized, premium products including makeup, skincare, fashion, wellness, and home decor! You can choose to customize your box every season (or buy add-ons), or keep everything as a surprise!
Each season, FabFitFun partners with an amazing charity or organization to bring awareness to a worthy cause!
Here's what comes with your FabFitFun membership:
FABFITFUN TV Work out anytime, anywhere with FABFITFUNTV. New Content added each season!
MEMBERS ONLY SALES FabFitFun members save between 30% and 70% on exclusive sales. From box add-ons and capsule sales to exclusive offers from our brand partners, you won't believe how much you'll save.
FABFITFUN COMMUNITY Connect with members that love FFF as much as you do! Share tips, box faves, recipes and more.
UNPARALLELED CUSTOMER SERVICE Our customer service team is here to support you. With 24/7 support, we don't sleep until you're satisfied!
*Offer only valid for members who reactivate into a Seasonal Subscription. Offer valid while supplies last. Cannot be combined with other offers or gift cards.You will be charged $29.99 (plus taxes and shipping, if applicable) immediately when you reactivate. FabFitFun is a subscription service and your subscription will renew for $49.99 (plus taxes and shipping, if applicable) per season. All prices in USD. Taxes and shipping fees (for orders outside the contiguous U.S.) are not included in the price. Members in Canada, Hawaii, Alaska, and Puerto Rico will be charged $8 per box for shipping ($10 for U.K. members). Foreign exchange or transaction fees may apply. The items you receive will depend on product availability and your Customization choices. Products may vary. Cancel anytime.