Dollar Tea Club is a monthly subscription that sends loose-leaf teas in an amount that works for you. They have a few different plans to choose from and all of the teas are made without artificial flavors. The teas are ethically sourced through direct trade, which means better quality tea while knowing the farmers are paid reasonable wages and treated with respect.
Hate waiting in line just to get your name spelled wrong? We're on a journey to make exploring new tea blends fun for everyone.. yes, even coffee drinkers.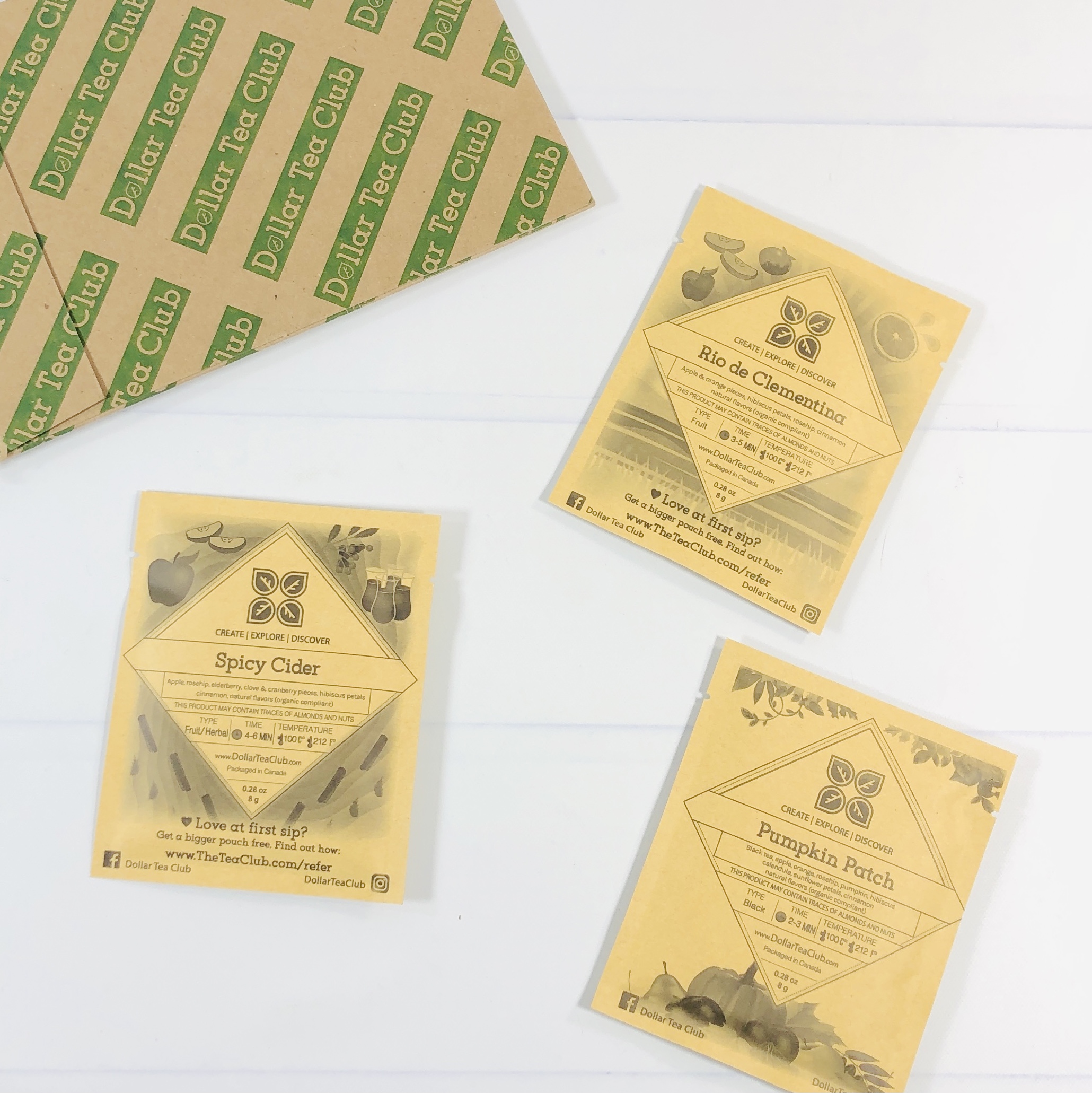 Everything in my recyclable mailer! I am reviewing The Explorer plan, which is $1 for 3 samples of tea, which is enough for 6-8 cups. You can also add additional sample packs of tea, those also cost $1 each. Shipping is extra. They offer two other plans: The Sensei and The Sommelier. Both of those plans include filters, a strainer with your first order, and varying amounts of tea based on which plan you choose.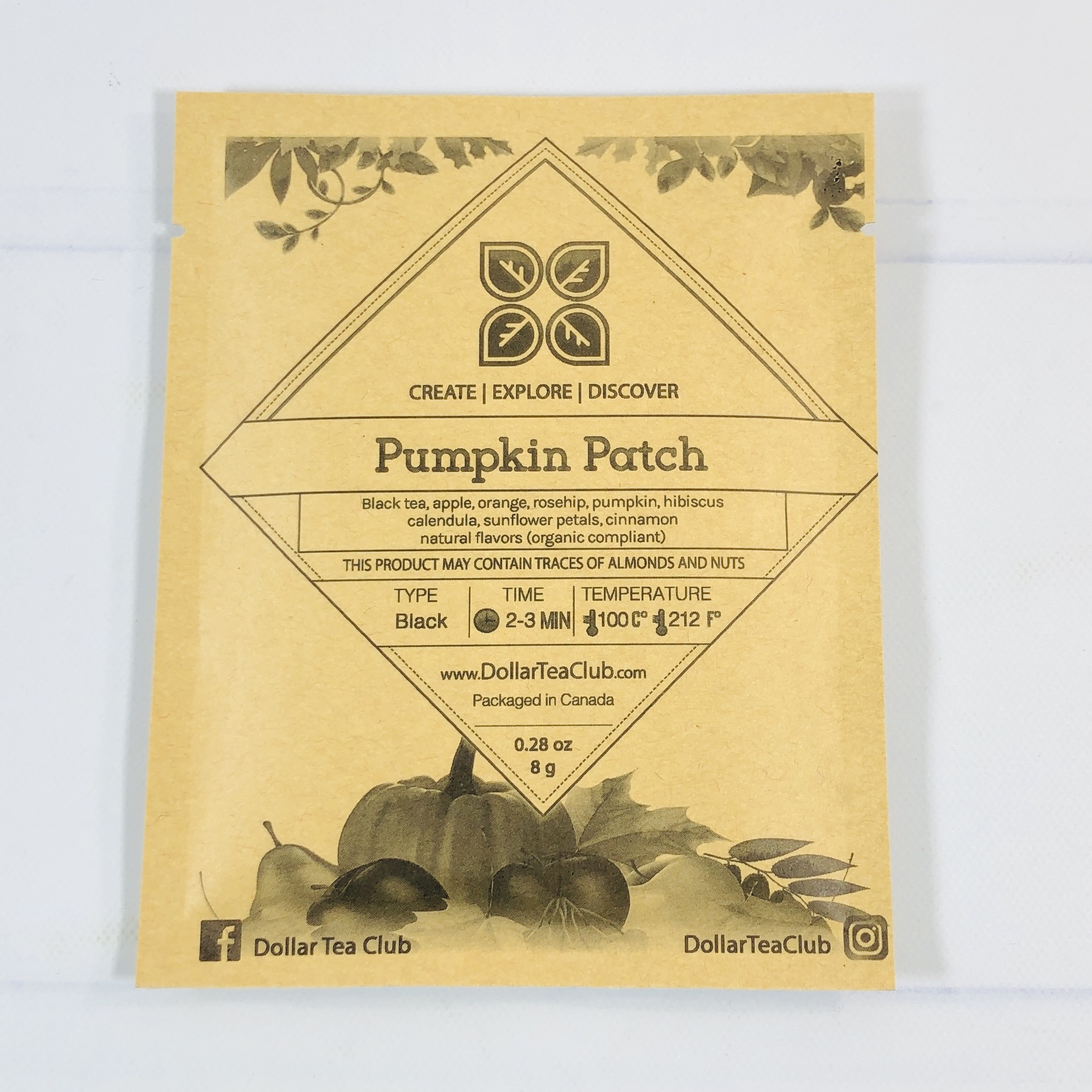 Pumpkin Patch It's time for seasonal flavors! Pumpkin Patch is all about pumpkin, spice, and everything nice, perfect for an autumn afternoon.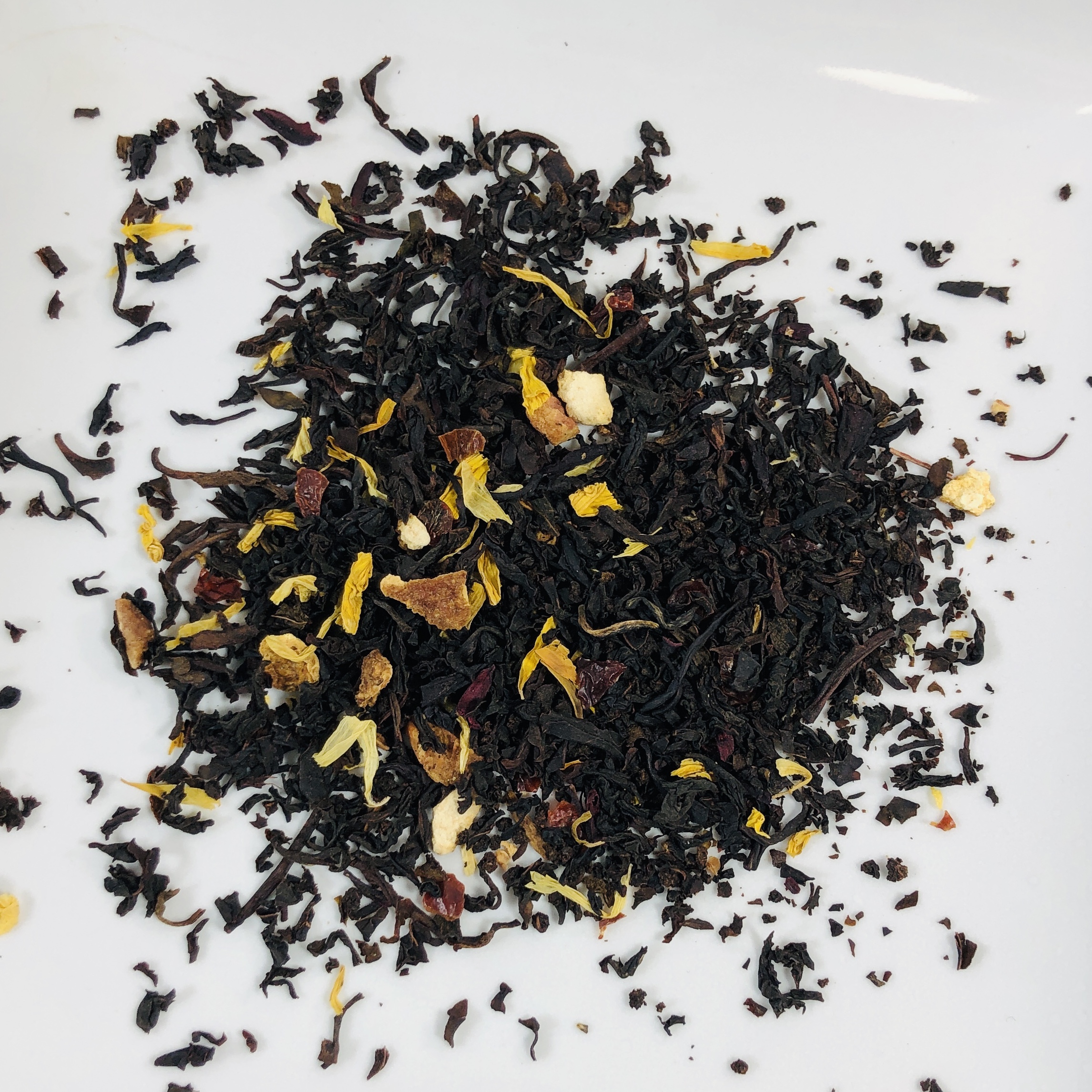 There's a black tea base plus apple, orange, spices, and a bit of pumpkin. I thought this reminded me of chocolate and orange, or apple and cinnamon, but it is supposed to remind one of a slice of pumpkin pie. I enjoyed it with sugar and milk.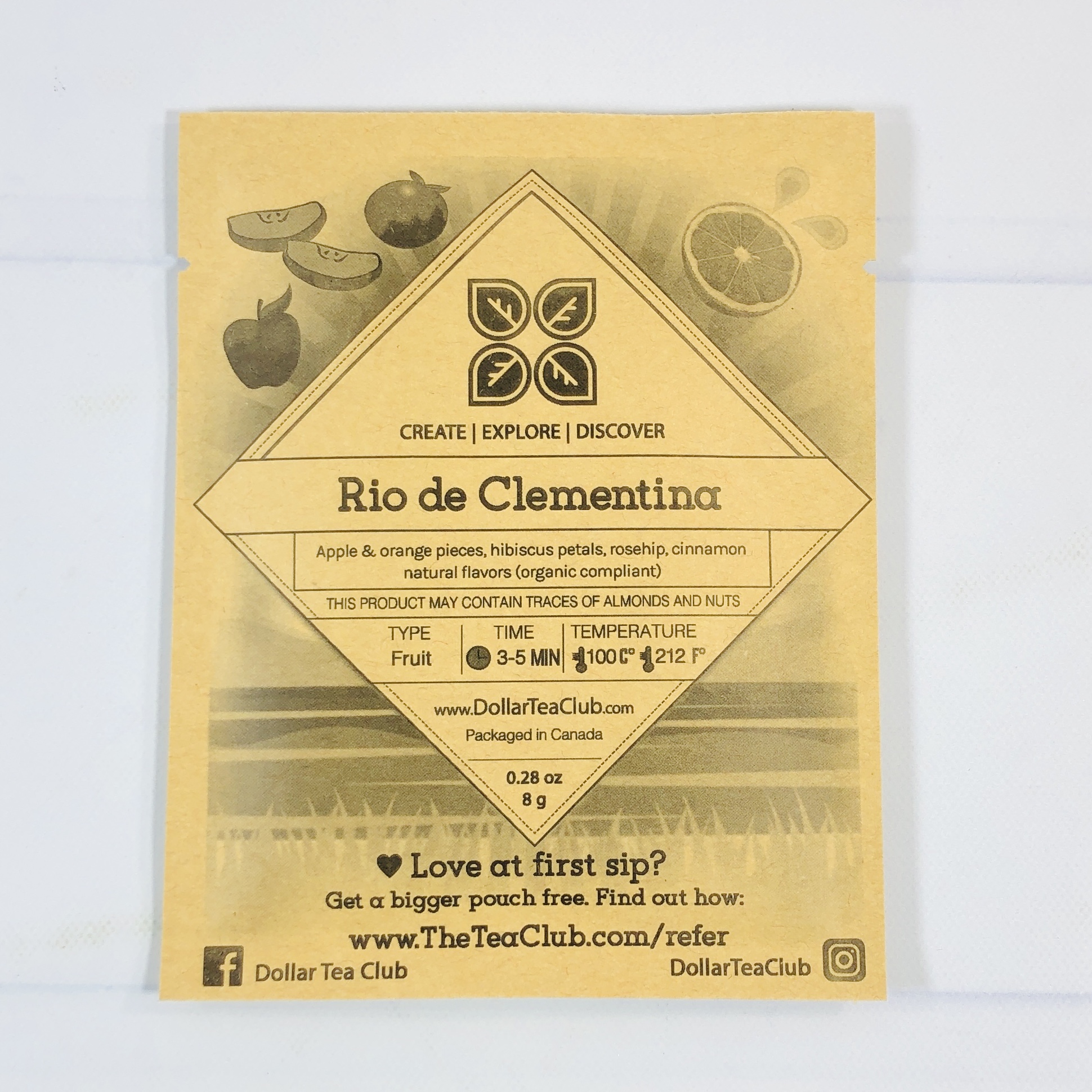 Rio de Clementina is a fruit tea so no worries about caffeine keeping me up at night, I can sip this before bedtime.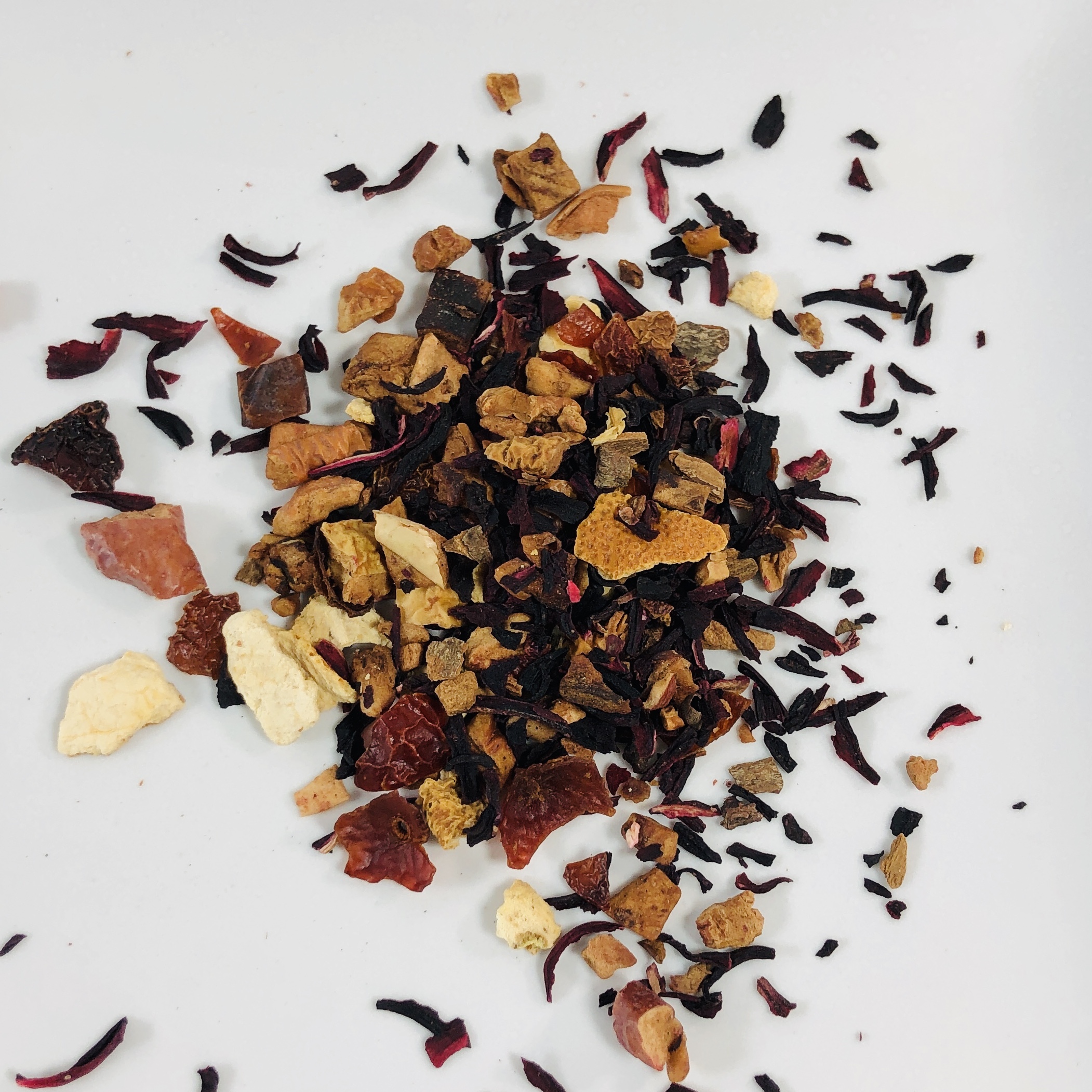 It has apples, oranges, spices, and hibiscus. There's something about hibiscus teas — if that's the main ingredient, then it mainly tastes like cranberry juice to me. I had to add lots of sugar and then I discovered a hint of orange spice. The color is beautiful and I bet this would be great over ice as a fruity punch.
Spicy Cider is another hibiscus-filled, caffeine-free tea with a full-body and juicy flavor profile.
This one tastes like cranberry apple cider with a hint of spice. It was really enjoyable and perfect for sipping by the fire on a cold evening.
Dollar Tea Club is a quick and easy way to sample a few different tea types so that you can enjoy some now, and then stock up on larger bags of your favorite discoveries. You can also sign up for one of the other subscription offers and receive large bags of tea every month to keep you well stocked, especially at a time of the year when hot tea consumption is increased. I especially liked Spicy Cider, which wasn't too spicy but was full of juicy flavors, just like actual apple cider.
Do you like tea? What do you think of this tea subscription?