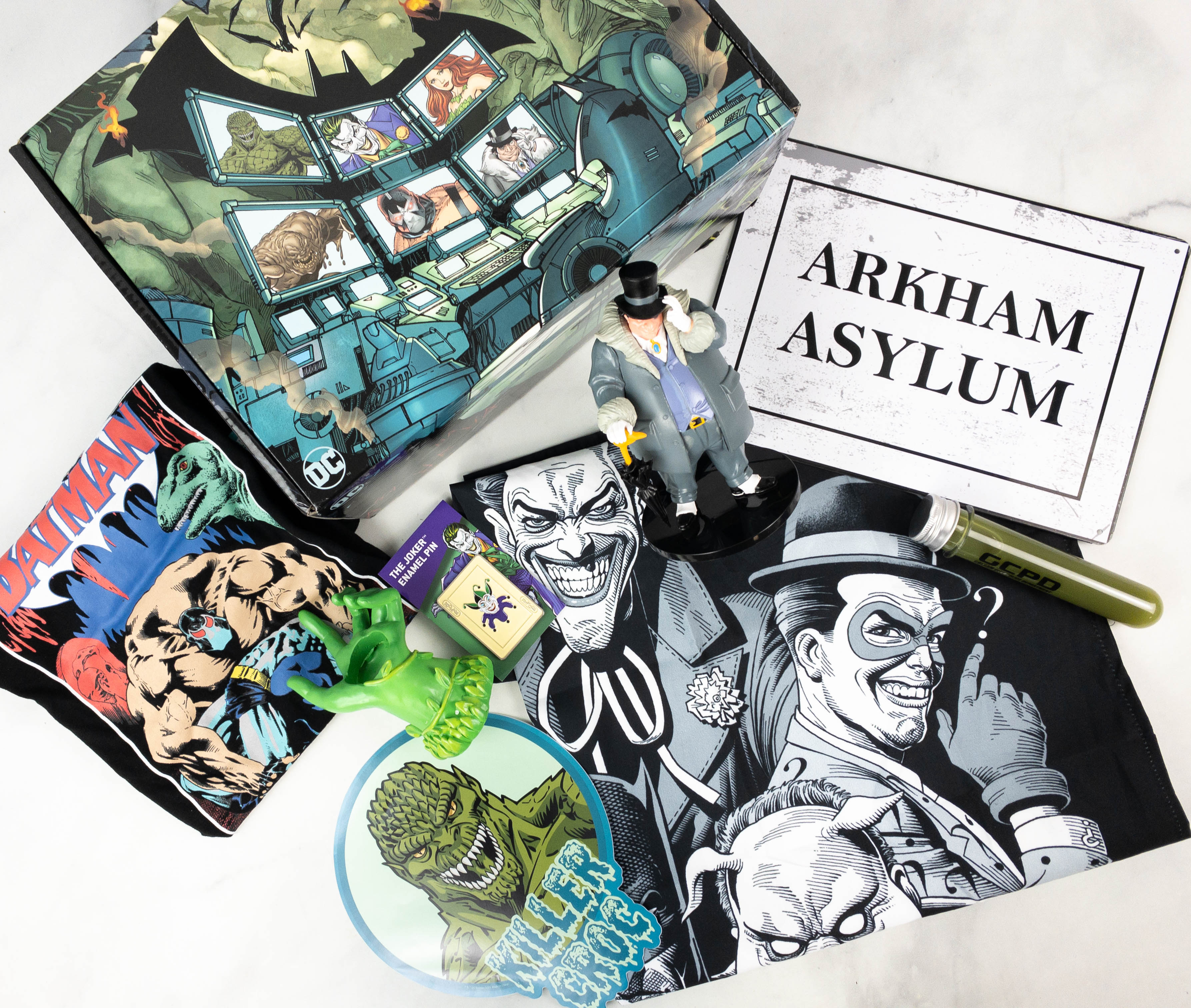 BATMAN VILLAINS joined forces in the Fall 2021 DC Comics World's Finest: The Collection. It features Joker, Harley Quinn, Poison Ivy, and more, perfect for collectors and any DC fan.
Clayface GCDP Evidence Vial. The first item is an evidence vial used to contain a part of what is believed to be from Clayface. This villain appeared in several Batman comics and is known to possess different clay-like bodies and shapeshifting abilities. The vial also has a GCPD – Gotham City Police Department label and a screw type locking cap cover. It's slime.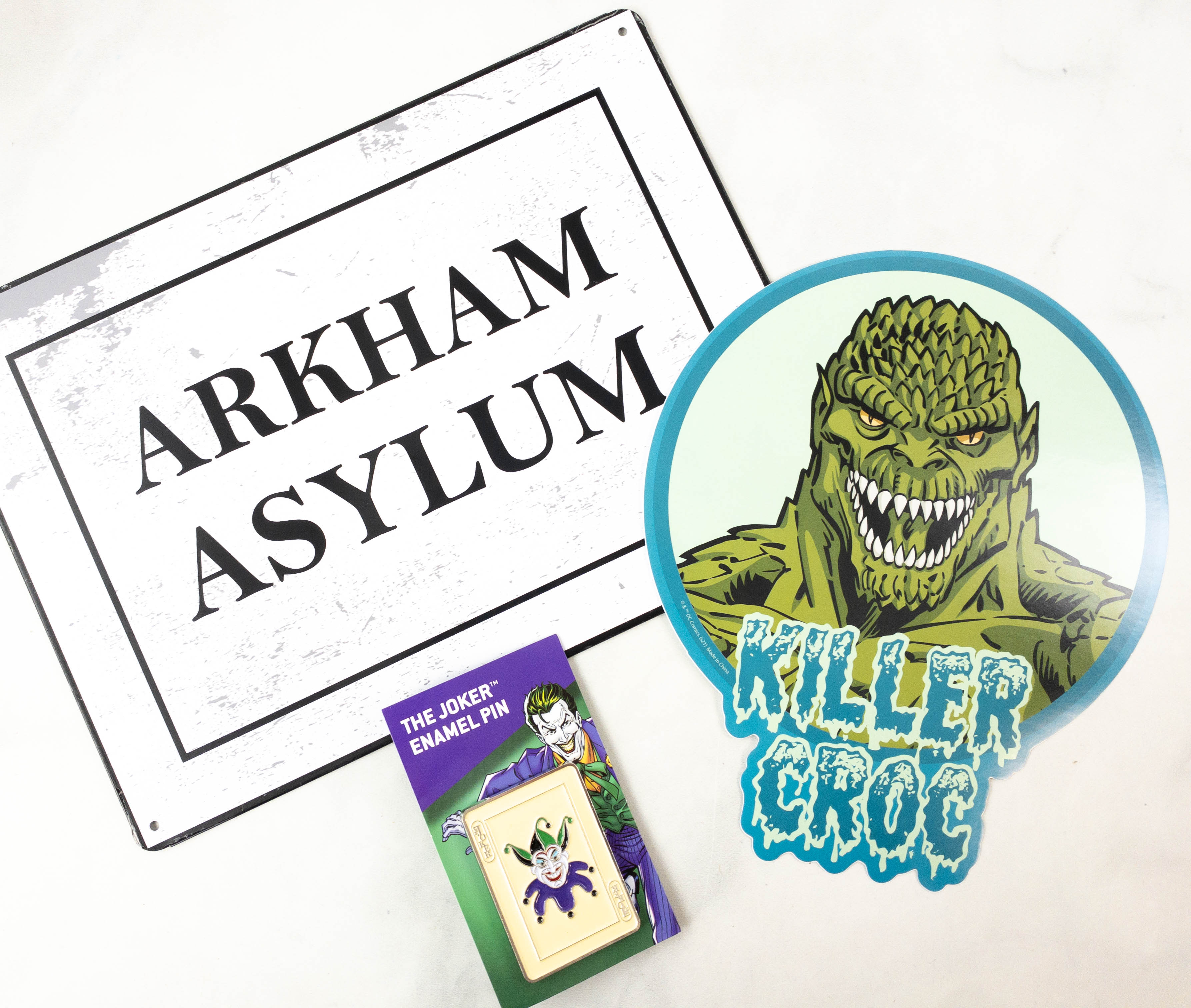 Killer Croc Decal. Killer Croc, also known as Waylon Jones, is a sideshow wrestler who from a rare genetic condition that gave him a crocodile-like appearance. This decal portrays his famous appearance that haunted his victims even in their dreams.
Arkham Asylum Tin Sign. Here's a tin sign derived from Arkham Asylum, a popular fictional psychiatric hospital and prison facility for the criminally insane in the Batman comic series!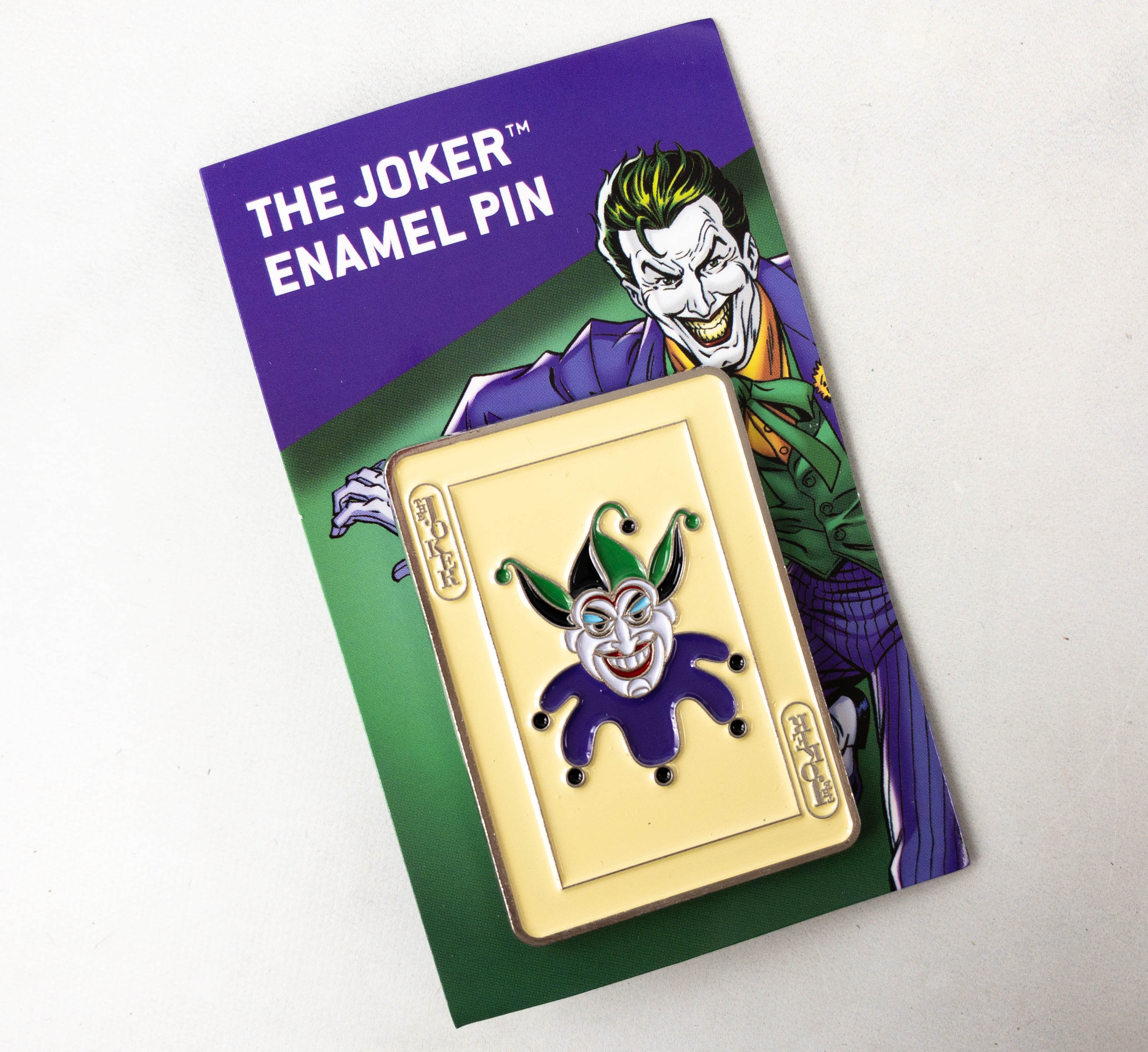 The Joker Enamel Pin. This collectible enamel pin features Batman's most popular supervillain, Joker! The pin resembles a playing card with the character's illustration in the middle. He may look like a friendly clown, but this villain is surely someone not to be messed with!
The Penguin Vinyl Figure. It's a vinyl figure of another known Batman enemy and it's none other than Penguin! This collectible is as great as the previous figures that I have received from this subscription. Unlike most of Batman's foes, Penguin relies heavily on gadgets, since he does not have any superpowers. He primarily uses his umbrella that functions as a helicopter device, pistol, and more.
Poison Ivy Planter. Poison Ivy poses extreme danger whenever she's in control of her plants so here's a perfect item to represent her. It's a planter that resembles the hand of one of the prettiest female villains! This is perfect for small indoor plants!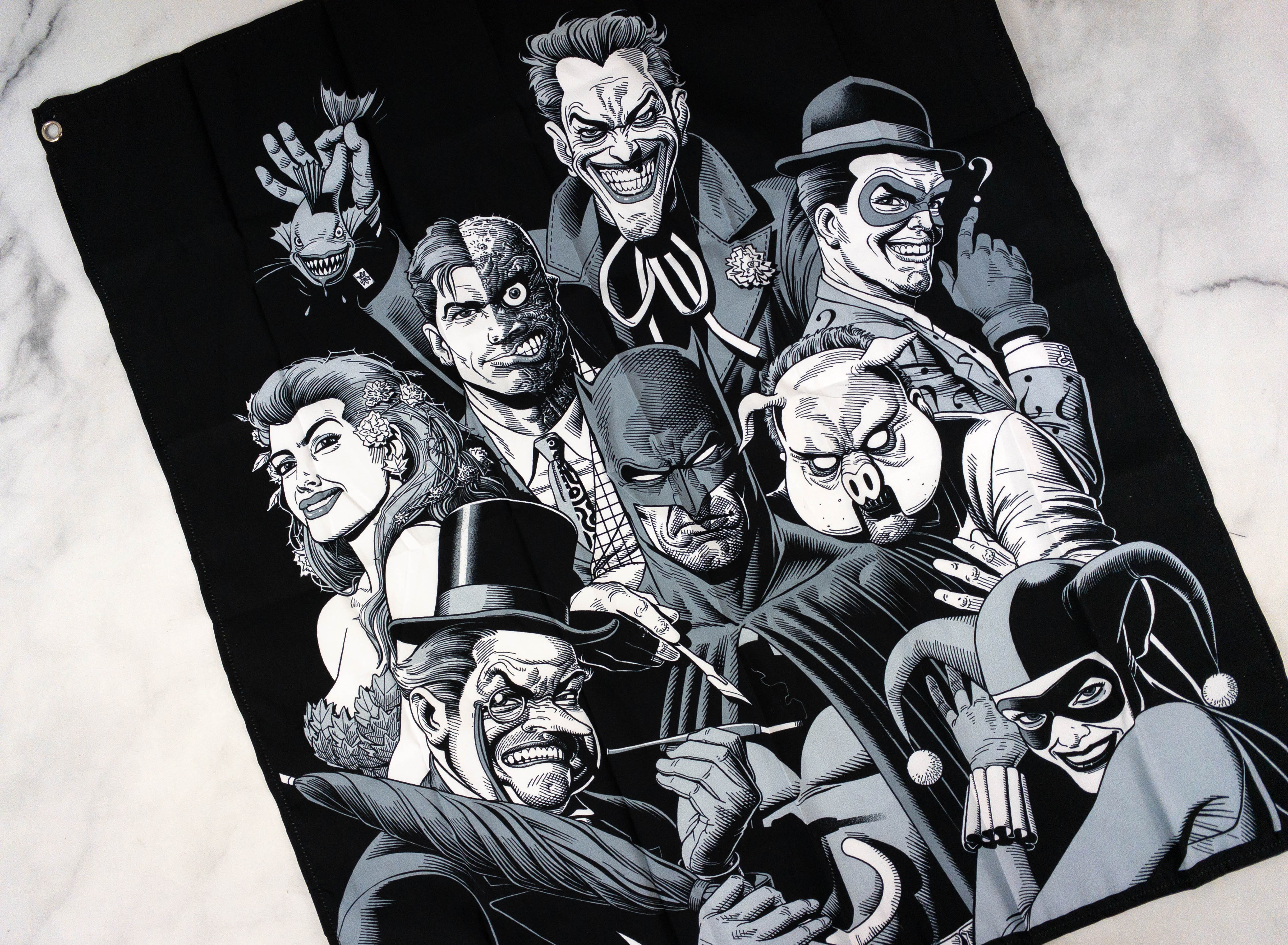 Batman & Villains Tapestry. I also received a tapestry that looks like a reunion of Batman's greatest villains! Surrounding Gotham City's hero are Penguin, Harley Quinn, Professor Pyg, Riddler, Two Face, Poison Ivy, and Joker.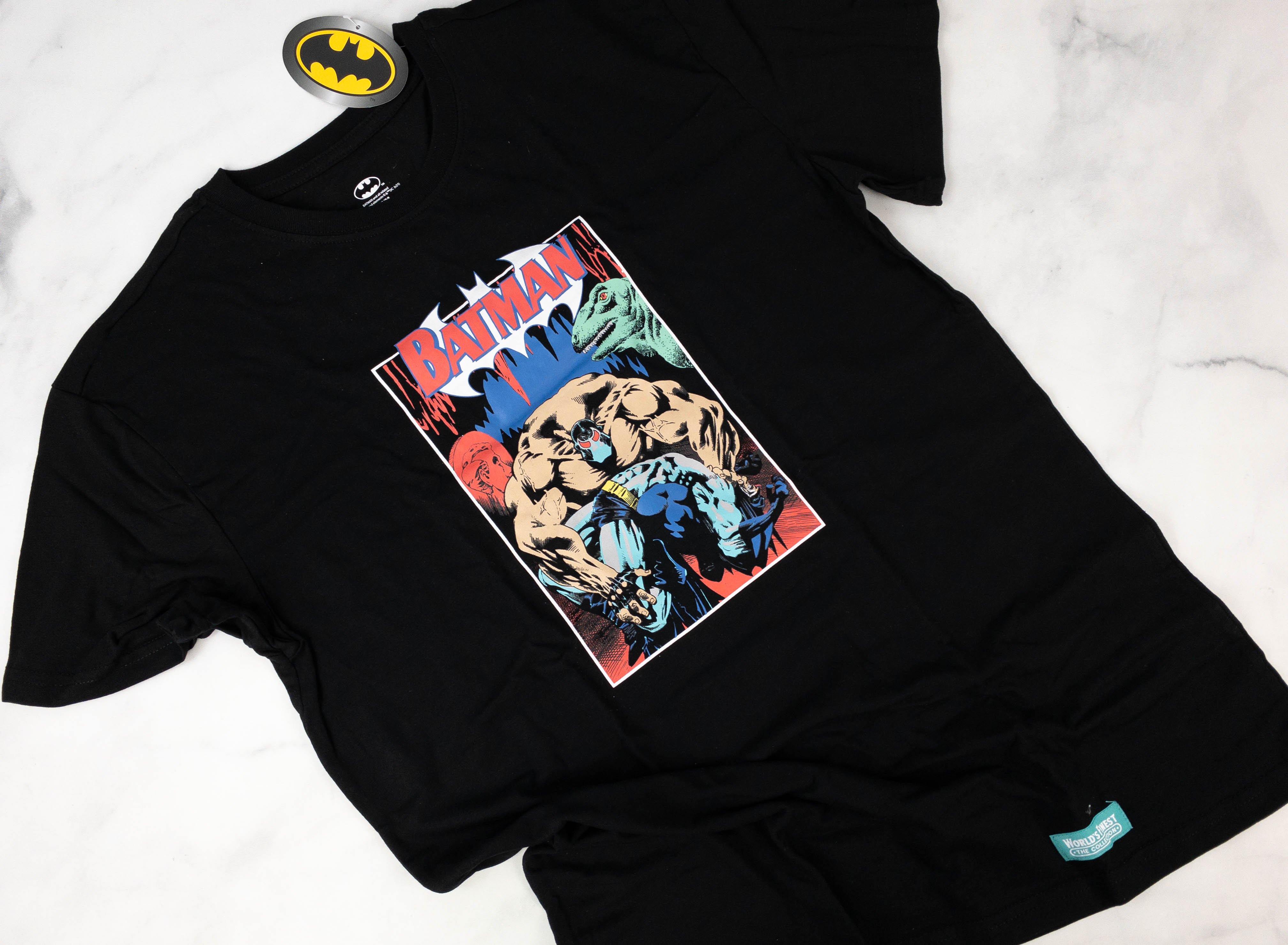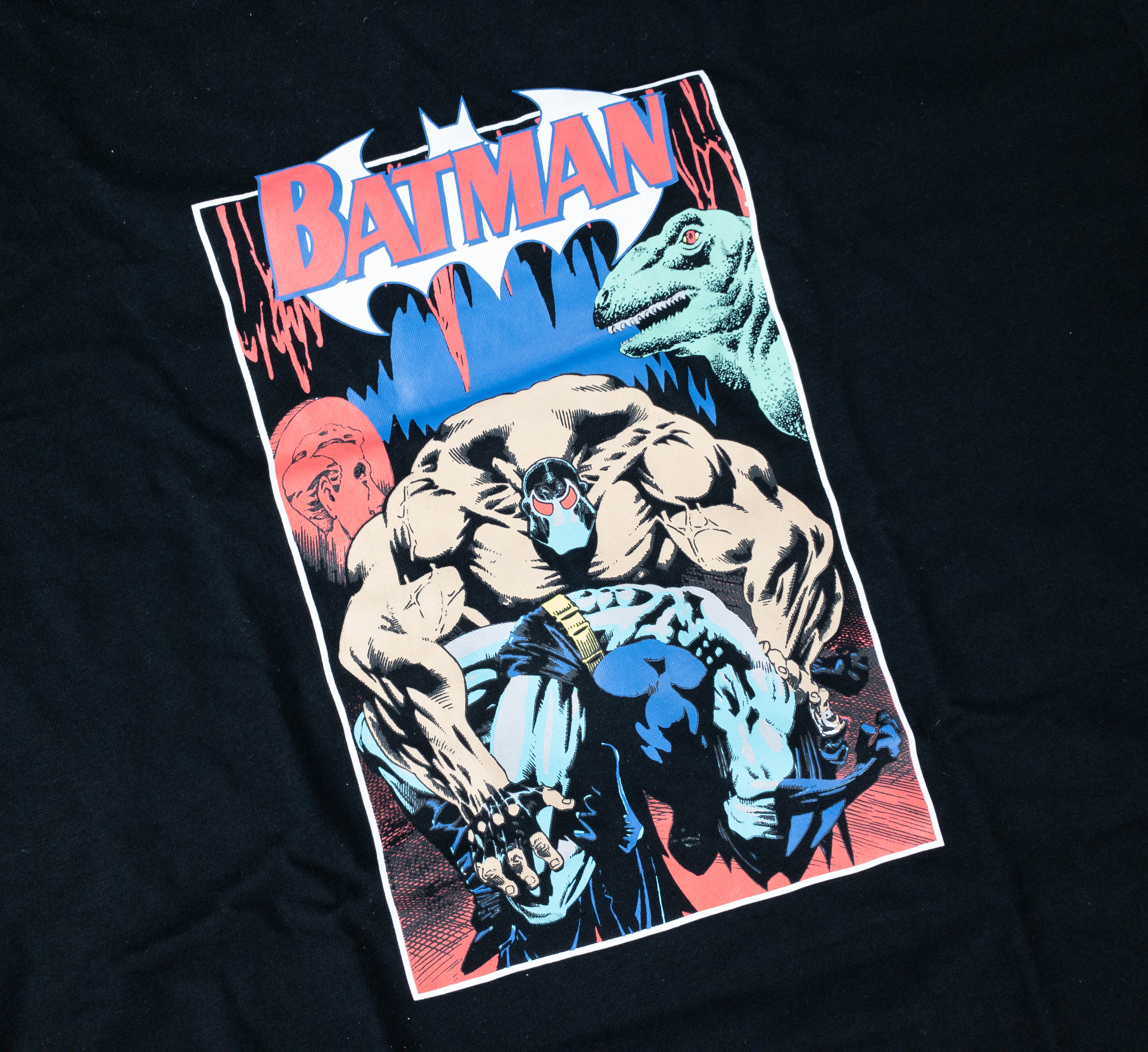 Batman Bane T-Shirt. Lastly, here's a black t-shirt with a graphic print that features Bane, one of the strongest adversaries of Batman! The design shows Bane dominating Batman during one of their battles.
The Fall box showcases the greatest villains that Batman fought during his career. Batman alone will never be who he is now without these enemies and this is just one of the reasons why I love Gotham's hero so much. Among all the merch, my favorite is the tapestry! It's an excellent collectible and it can be used to decorate any room. The other items are also good quality, like the Penguin figure and Poison Ivy planter. This is indeed a must have subscription if you need more unique additions to your DC collection!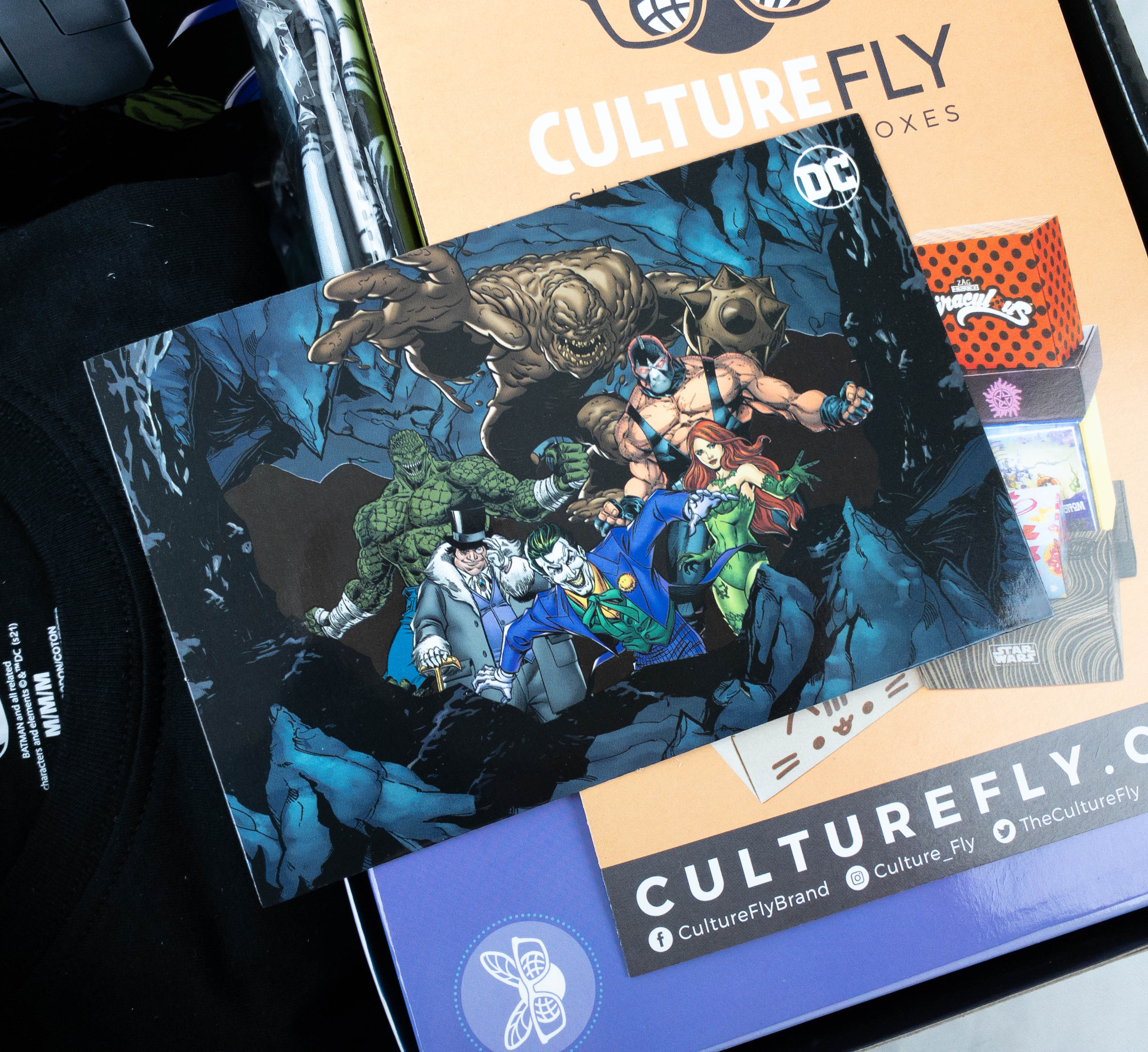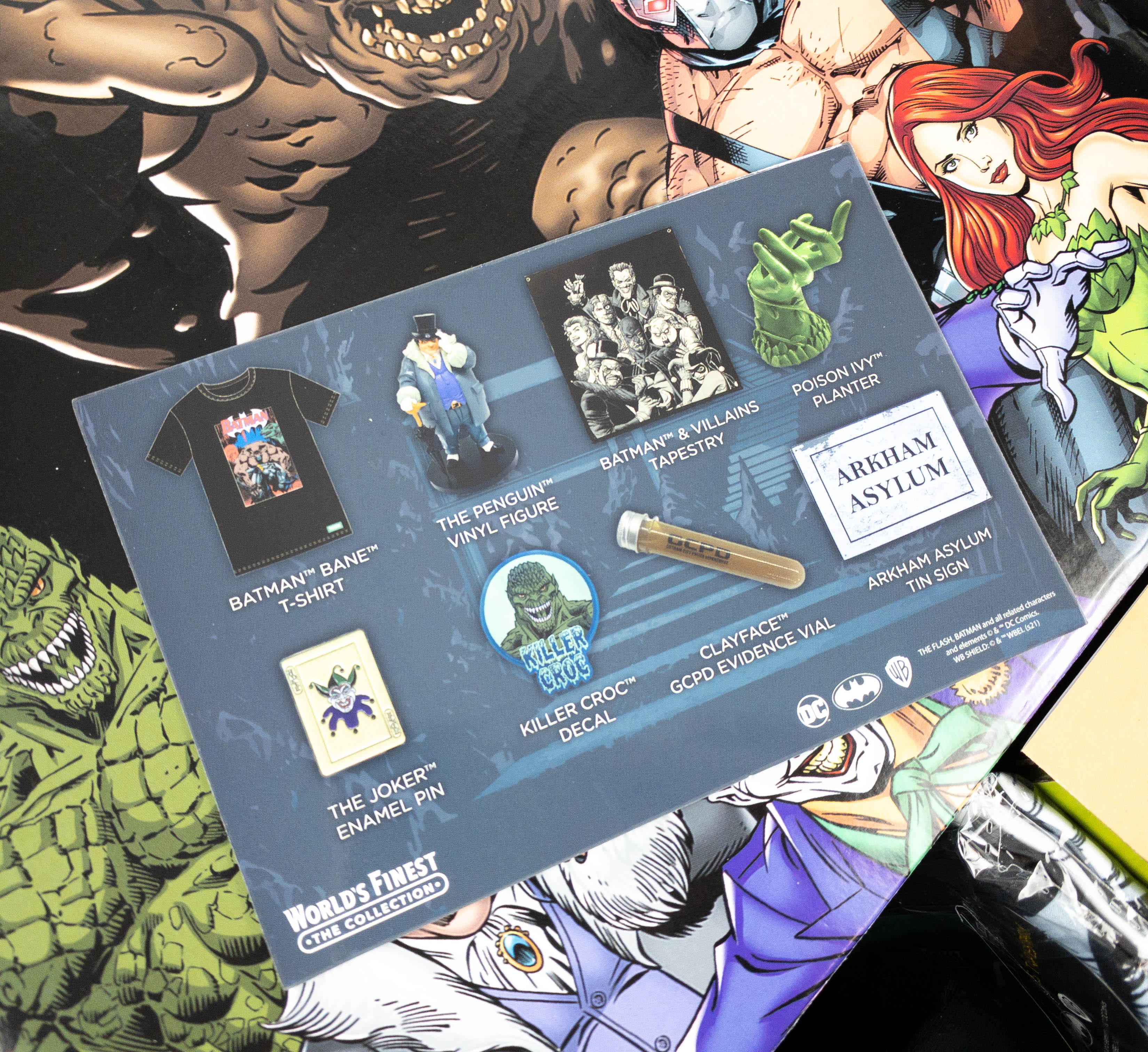 DC Comics World's Finest: The Collection is a subscription box that delivers 8-10 100% exclusive DC Comics items every quarter, including apparel, accessories, homewares, and a unique vinyl figure. The subscription costs $48.99 per season + shipping with a retail value of over $120.
What did you think of this quarter's box?
Visit World's Finest: The Collection to subscribe or find out more!