Christmas just got merrier because of Club Eimmie's newest outfit for 18-inch dolls! It's a Santa doll ensemble that retails at $29.99, which you can also get when sign up for a 3-month subscription of fun play clothes at $59.99.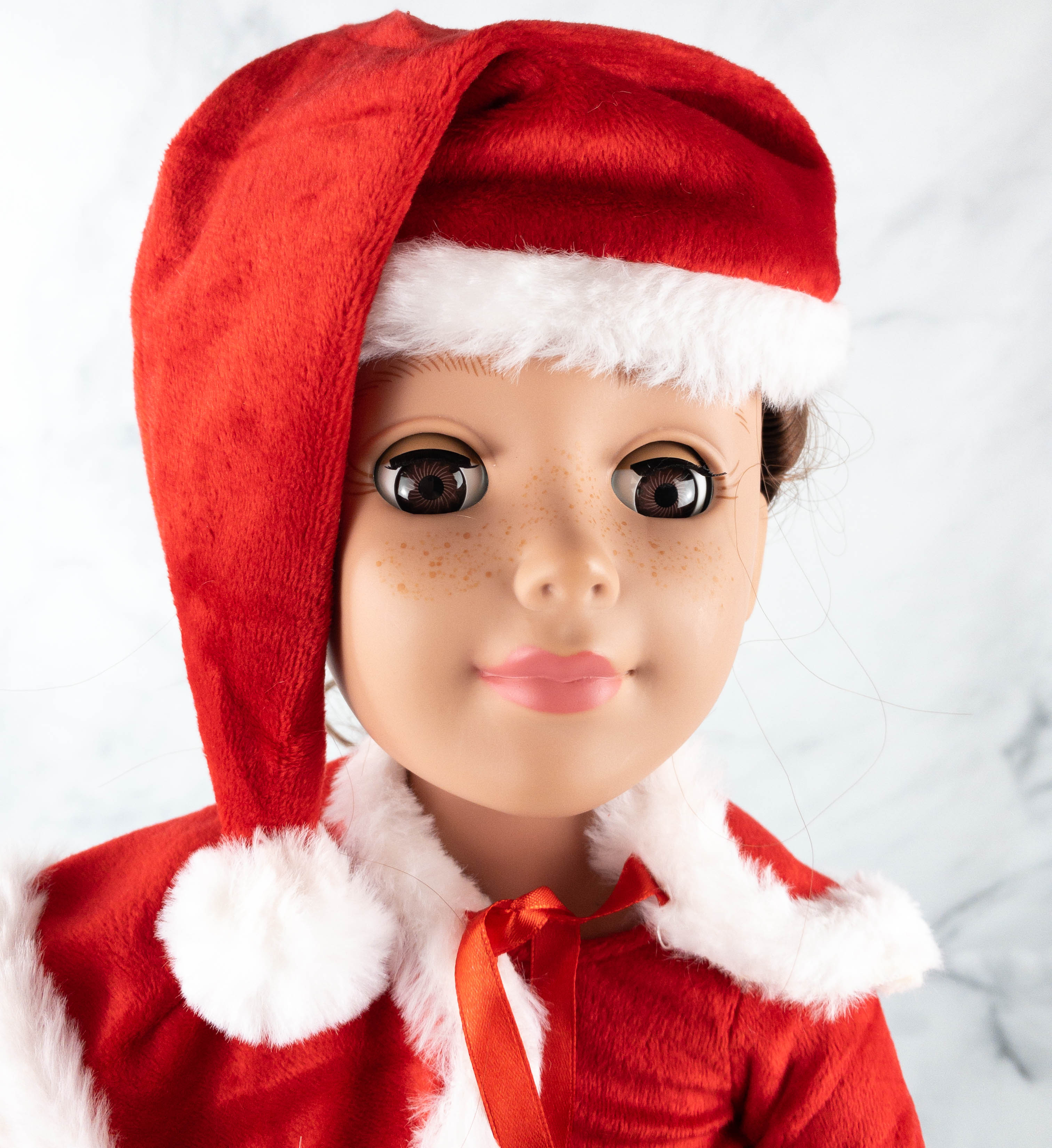 My daughter's Allie doll is ready to rock the holidays with the new outfit from the Playtime Pack! She looks really good in the all-red Christmas attire and my daughter thinks so too. It's really fun to dress up the doll and Playtime Packs provide plenty of opportunities to do so.
The Christmas outfit for dolls is composed of a long-sleeved red dress with a black belt, a cape adorned with pom-poms, red and white striped leggings, and buckle boots. Of course, there's also a Santa hat to complete the look. My daughter also received a Santa hat and Christmas cape in the same design, which she can wear to match her doll! Lastly, there's a cute postcard that she can either keep as memorabilia or send to a loved one.
The Playtime Packs from Club Eimmie are a great way to get a fresh set of outfits for dolls like American Girl dolls. We love that they offer seasonal clothing for dolls like this Christmas outfit, aside from the regular clothing pieces like hoodies and dresses. These holiday-themed clothes suit my daughter's doll perfectly, and she's so happy about it!
Club Eimmie is a monthly subscription for 18″ dolls with fun clothes and accessories. Playtime Packs are themed packs that contain accessories for your doll, from mini stuffed animals to clothes and accessories for the doll. The box aims to provide little kids with a real toy that can help them become more imaginative without the need for plug-and-play devices.
What do you think of Club Eimmie?