We have first THREE spoilers for the luxe CLOTH & PAPER Planning + Stationery Box December 2021 box! The theme is REFLECTION + GRATITUDE!
Prepare to start the new year strong with reflection and gratitude with our December Planning & Stationery subscription box. Get inspired with new dashboards, inserts and accessories to make big moves on your 2022 goals.
DEAL: Get 10% off your first box! Use the coupon code HELLOSUB10 at checkout!
This box includes:
2022 Desk Calendar Set!
You've had a closer look previously with our set of spotlight stickers and Illumination dashboard. Our final sneak peek for December is this 2022 Desk Calendar Set! Sitting in a minimalist yet stylish wood block, these monthly cards will help you stay on track with all of the important events this upcoming year will hold!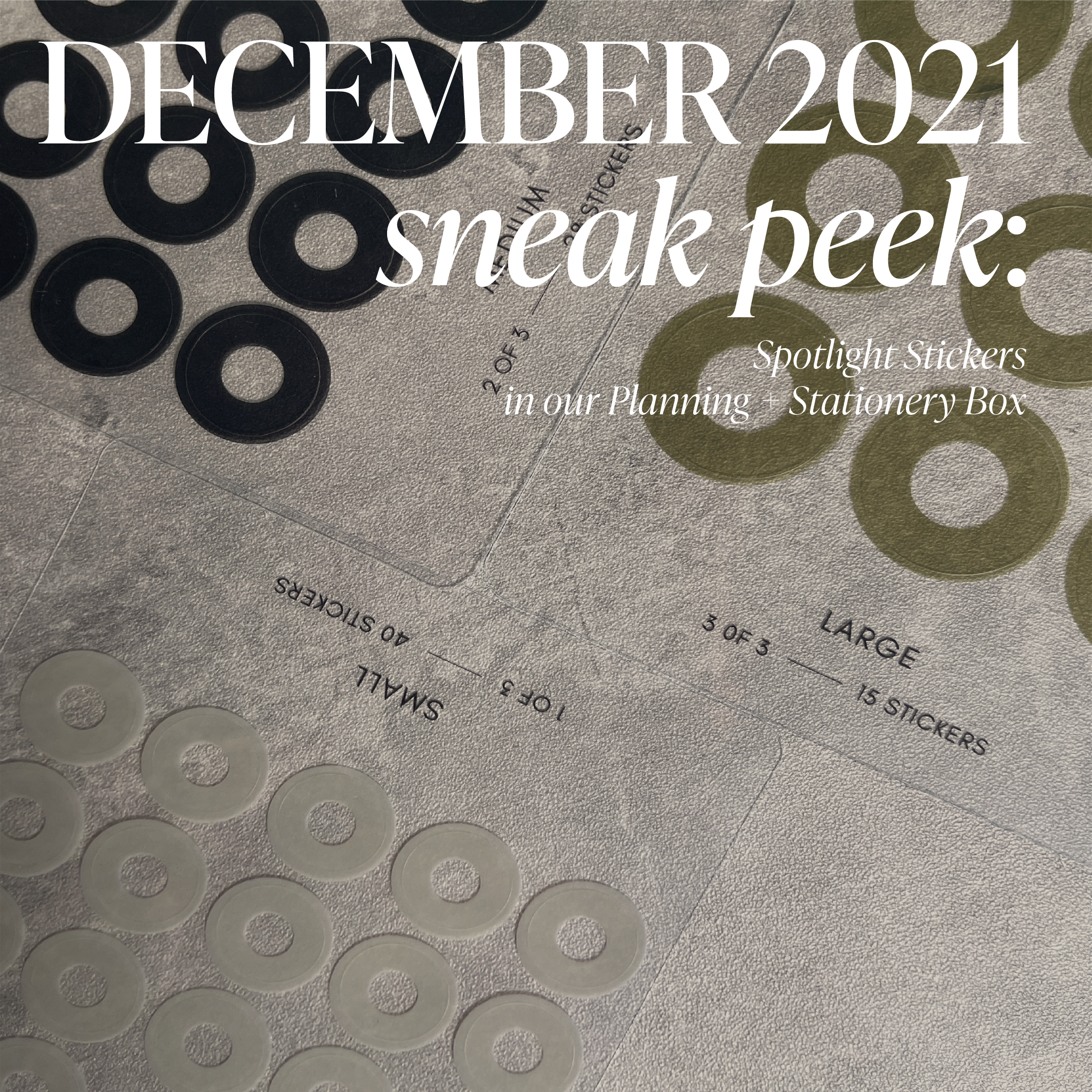 Spotlight Stickers!
love these for highlighting dates in my planners. How would you use these?
Illumination Dashboard!
Our very first time ever using this printing technique on a dashboard. We call this our "Illumination Dashboard", it allows you to fill in/color in your 2022 word of the year or phrase. What's your word of the year?
Cloth & Paper also offers a wide range of fancy pens, stationery, and planning goodies curated for all planner and stationery addicts! Cloth & Paper offers four subscription levels: the Penspiration Box ($21.99), the Planning + Stationery Box ($39.99), the Penspiration & Planning + Stationery Box ($54.99), and the new Aesthete Box ($149 per quarter).