Cheers to another month of cat-tastic, cat-themed stuff! Cat Lady Box December 2021 is MEOWY HOLIDAYS BOX-themed – just in time for the most wonder-purr time of the year! We received the Cat Lady Box without the cat toys, but a whole lot of lifestyle items for the cat ladies!
The coaster set comes with four felt coasters, each with charming cat images printed on it. What's a-meow-zing about this set is that the coasters are colored from dark to light, starting with maroon to red to peach to baby pink! Have fellow cat ladies over and use these coasters to protect the table while chatting about totally cat things.
Next up is a cat-shaped cookie cutter! This item is purr-fect for making cookies and other baked treats to warm and fill tummies this holiday season. It's also easy to clean up, just hand wash and dry after use.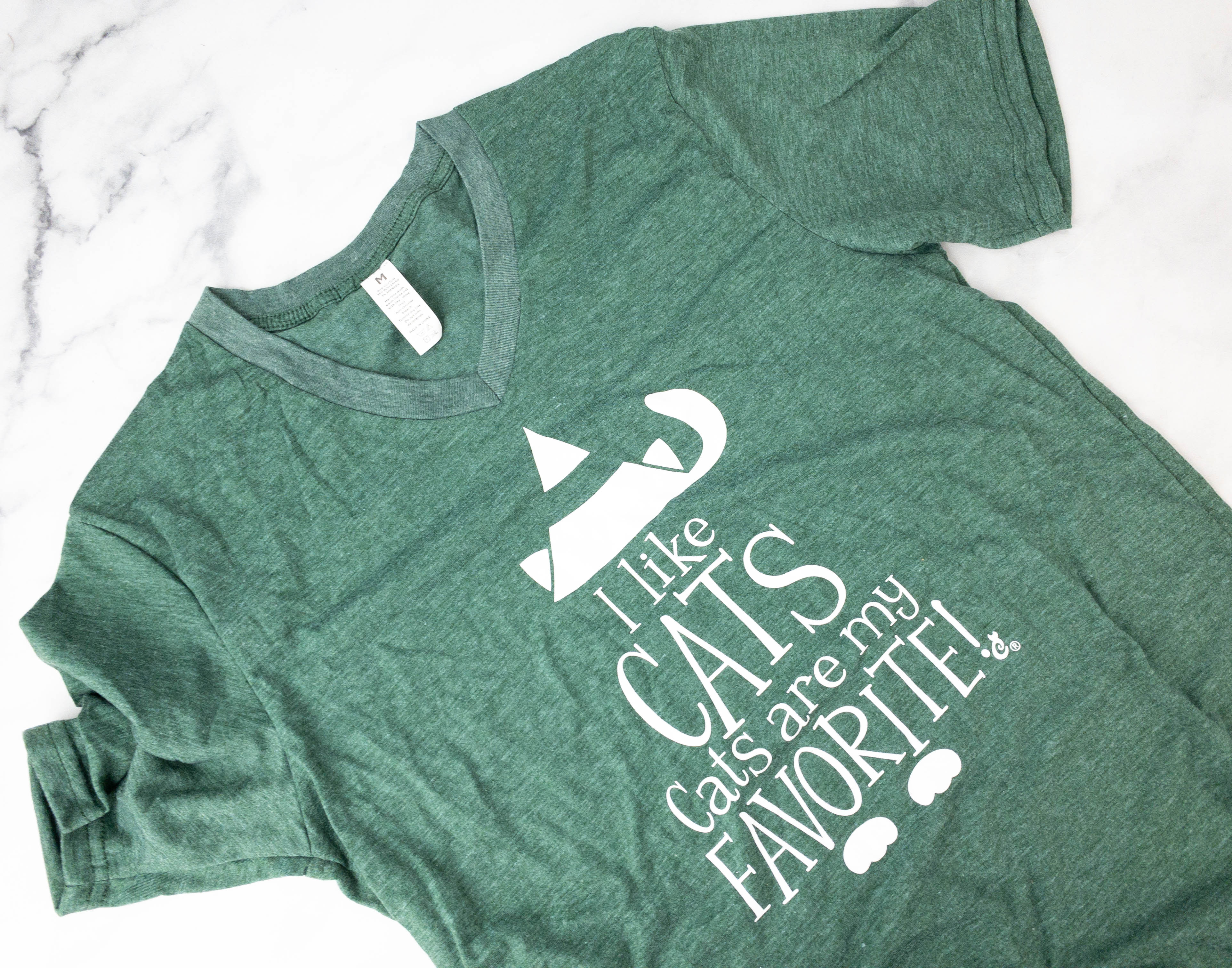 What's a cat lady without a cat-themed t-shirt? Every month, Cat Lady Box includes a shirt to help you express your love for felines right up your sleeves. This v-neck tee comes in green, which I love! Also, the text printed on it speaks just facts!
I like CATS. Cats are my FAVORITE!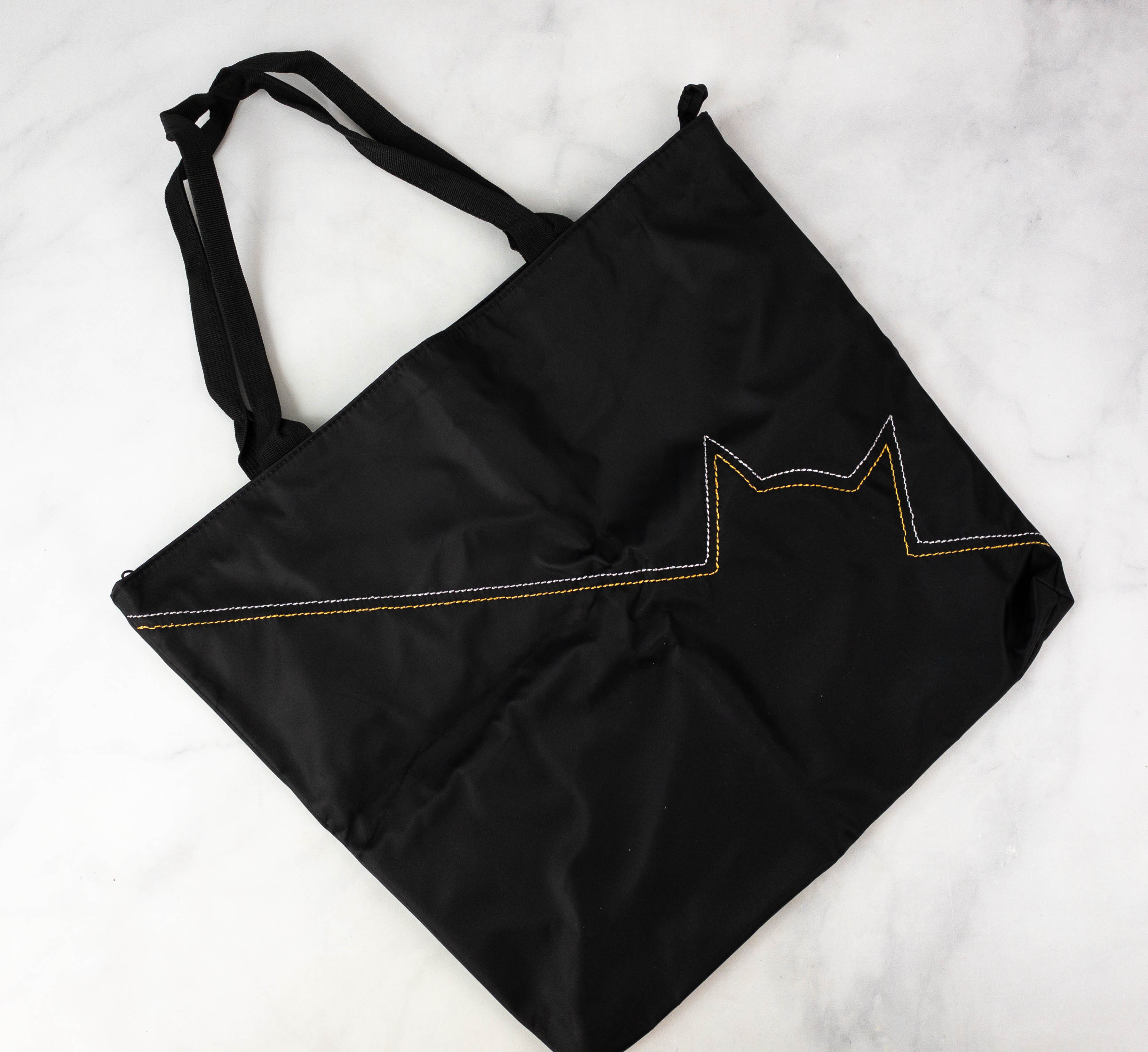 The next item is surely something I can use every day! This Cat Stitch Tote is nothing but simple and cool. The material used is high quality – it is sleek, smooth, easy to dust off, and easy to wipe clean!
The cat design runs along the front part of the tote and is stitched with silver and gold threading. Although it is a cat logo, it somehow reminds me of Batman.
It's another fun Cat Lady Box! The coasters, the tote, the shirt, and the cookie-cutter are all amazing finds for cat lovers. They're all something I can use during the holidays and even afterward. If I am going to pick a favorite, it's definitely the tote bag. It's ideal for everyday use, and the size is just right for daily essentials! This subscription is really what cat ladies should get their hands on every month. Or, if you know someone who is obsessed with cats, this would make a nice gift as well.
The box also includes an information card with cute cat artwork. Check out this month's card featuring a snow globe: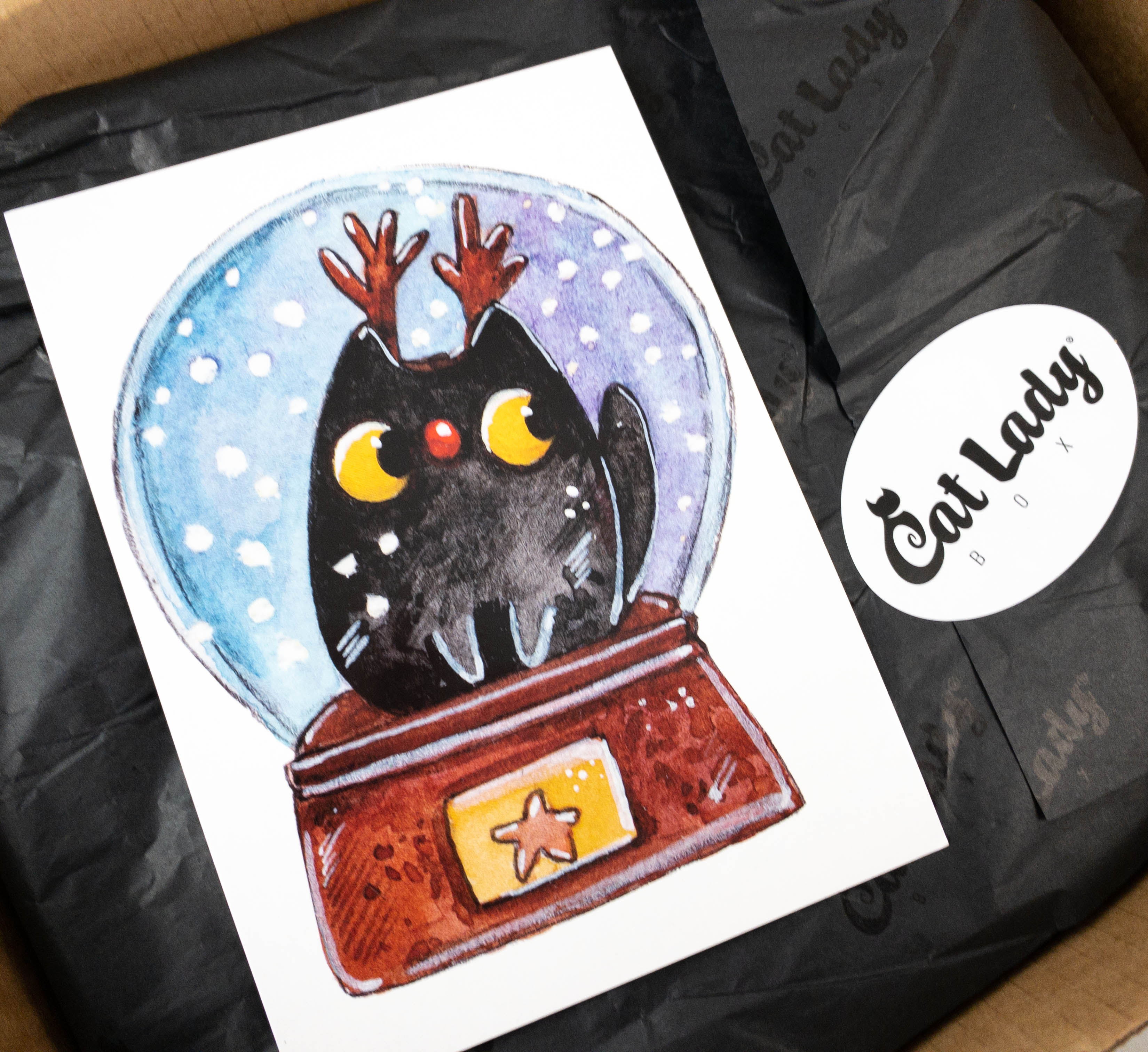 CatLadyBox sends monthly boxes for cat ladies and their cats! This cat subscription box offers two types of boxes: the Crazy CatLadyBox that contains cat-themed items for you and your cat, and the CatLadyBox which contains things just for you. Each curation might include cat-themed shirts, jewelry, home decor, accessories, art, and more – all delivered in a box your cat can keep. Cat Lady Box topped the list in our 2021 readers' choice picks of best subscription boxes for cats!
What do you think of this month's box?