BOXYCHARM is a makeup and beauty subscription box that sends out 5 full-size items every month. Products include makeup, skincare, and beauty tools and each box has an average value of around $175. BOXYCHARM is $25 a month with discounts for those who prepay for longer terms.
Charmers will receive specially curated products from well-known, popular, chic and up-and-coming brands. Our beauty experts carefully select each item based on current and emerging trends, so you're always in the know about the latest shades and styles. With BoxyCharm and BoxyCharm Premium, we like to focus on beauty! That means makeup, skincare, haircare, and much more. To add lifestyle items to the mix, we offer the dreamy BoxyLuxe upgrade. Being a Charmer is where it's at!
DEAL: Not a charmer? Subscribe now and get a free gift: Complex Culture Sonic-T Bar Facial Massager OR Ciate I Am Woman Palette OR OPV Beauty Spotlight Palette Palette PLUS $10 credit to November Mega Drop Shop!
Use this link and enter coupon code MASSAGEME to get a FREE Complex Culture Sonic-T Bar Facial Massager  OR IAMWOMAN to get a FREE Ciate I Am Woman Palette OR OPVFORME to get a free OPV Beauty Spotlight Palette Palette AND get your exclusive $10 Add-Ons code via email within 24 hours of subscribing.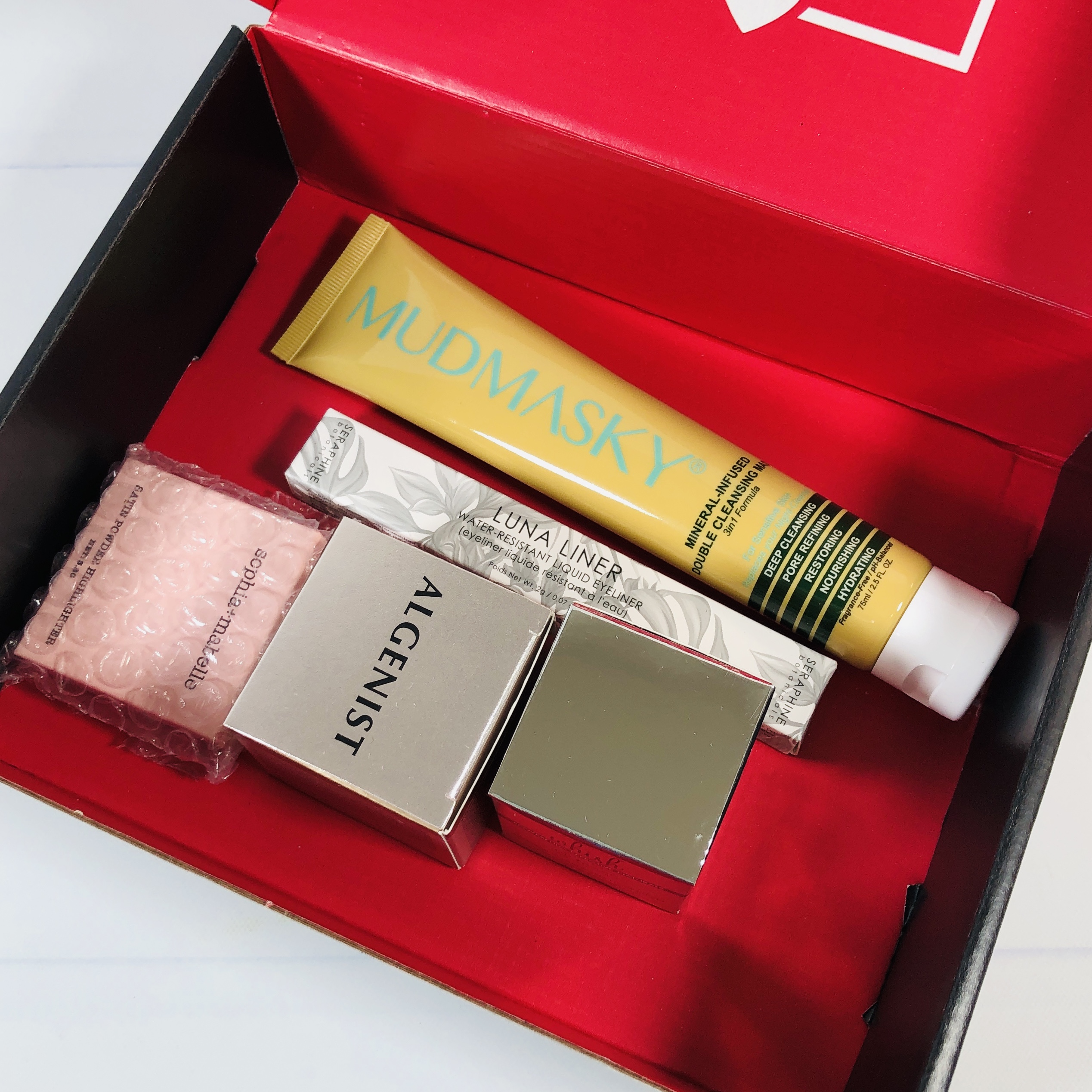 The presentation is very simple and the items were cushioned with packing paper. Most items came in their own boxes.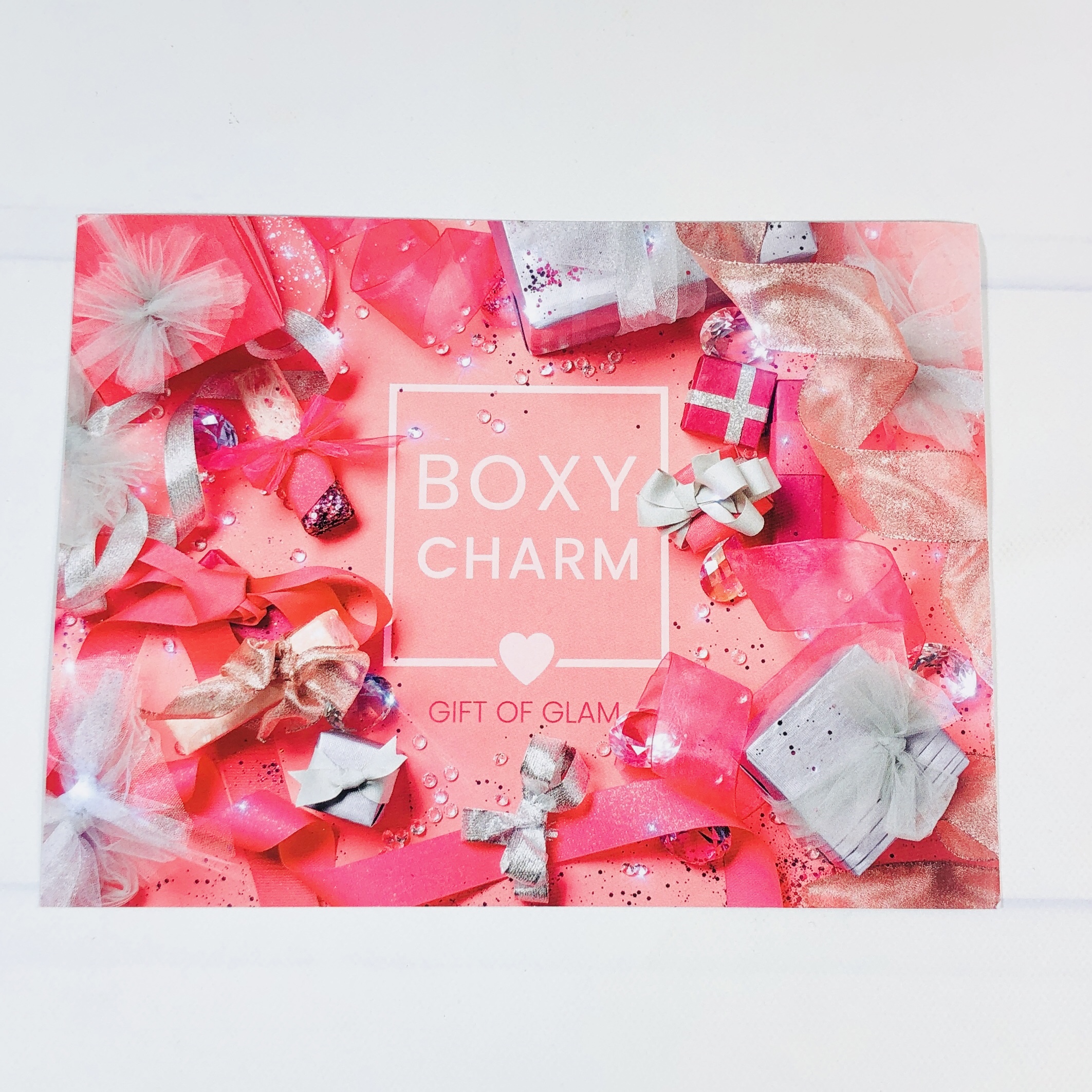 I received a card with the theme — GIFT OF GLAM!
The back of the card listed the items and MSRP's plus a brief description. Keep in mind that BOXYCHARM sends many box combos so your box items and value may be different than mine. There are variations in the box – see them here.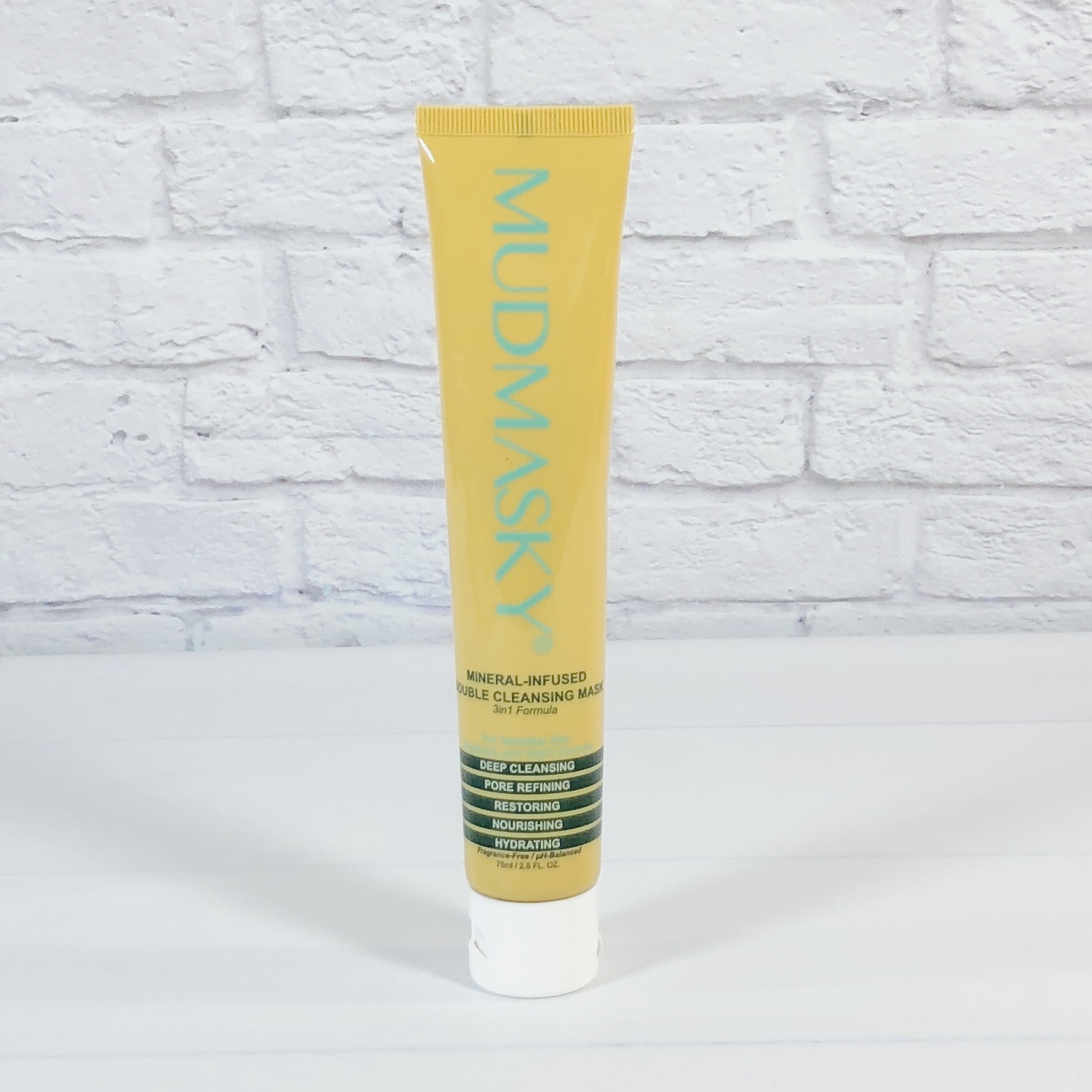 Mudmasky Mineral-Infused Double Cleansing Mask ($59) Here is a non-foaming cleanser that is supposed to be left on skin for a few minutes in order to let the fermented minerals do their job in breaking down dirt, oil, etc. There's also Moroccan clay and cucumber extract. I didn't detect much scent but I am worried about the ingredient sodium hydroxide (aka lye), I think it's supposed to balance the pH but it's pretty high up on the list of ingredients. It felt similar in consistency to my usual CeraVe cleanser, which also has problematic ingredients, so in this case I guess I get to pick my poison.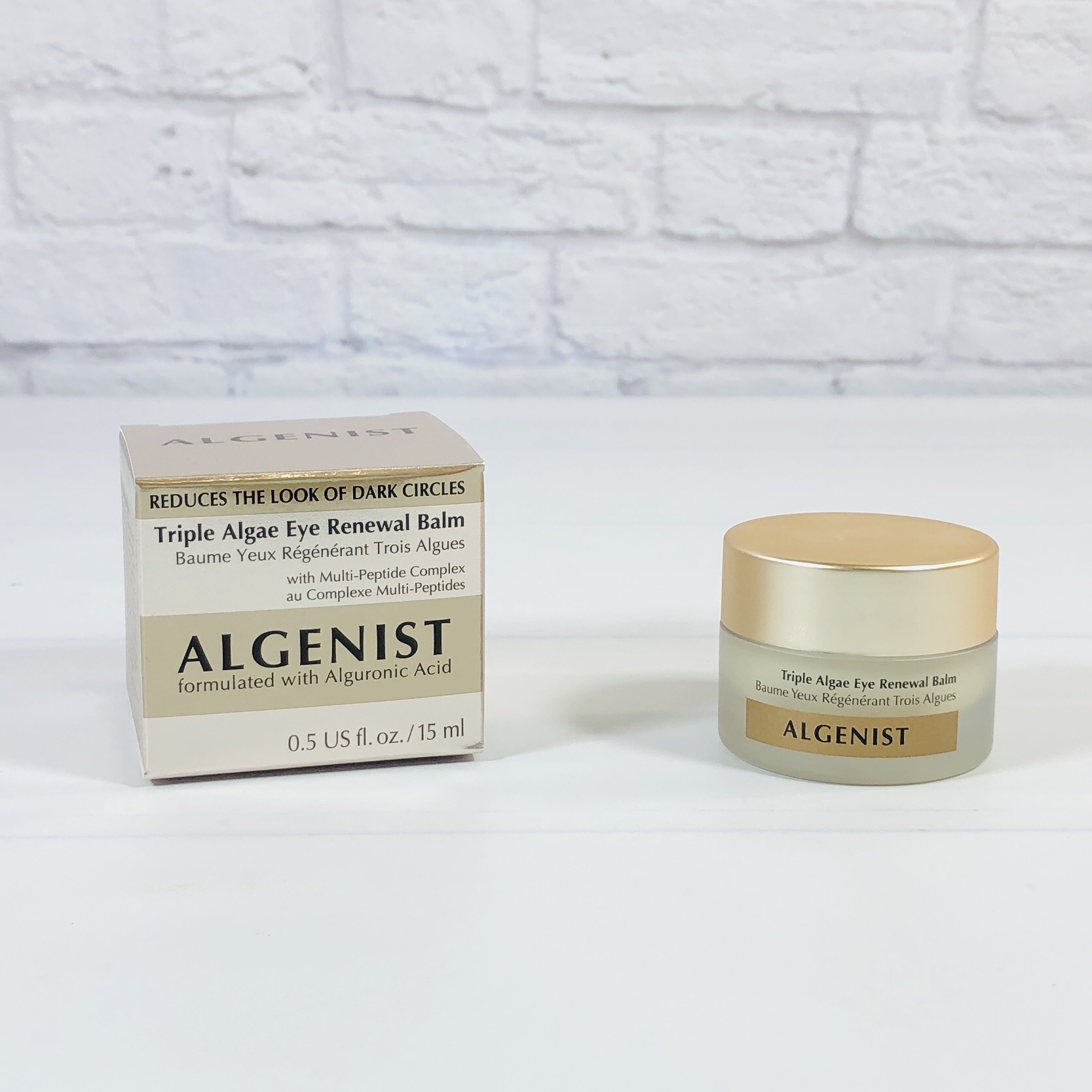 Algenist Triple Algae Eye Renewal Balm ($68) is a non-greasy treatment for the delicate skin under the eyes and is supposed to reduce the appearance of those bags and dark circles as well as fine lines.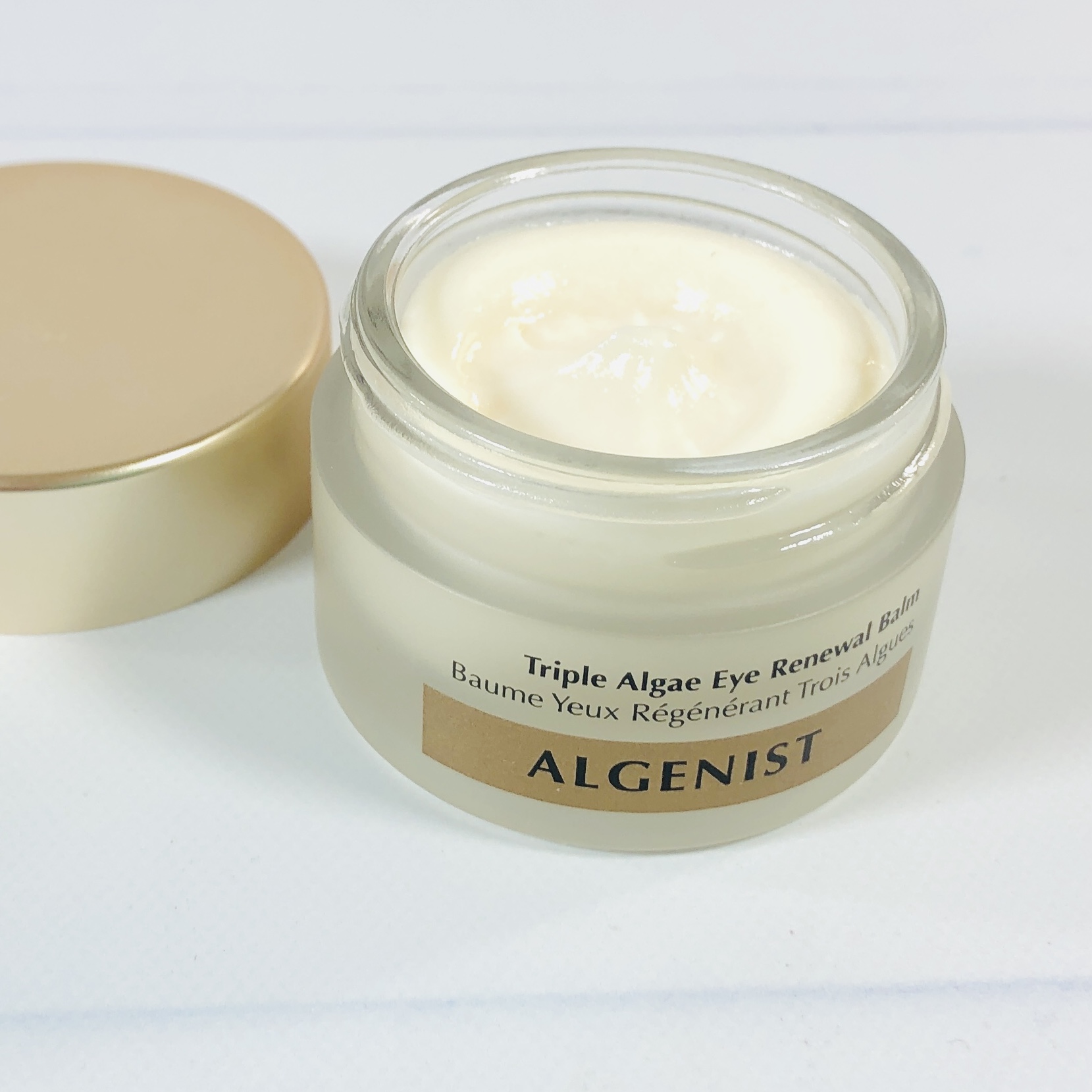 Dimethicone, glycerin, shea butter, caffeine, and hyaluronic acid are a few of the ingredients and it goes on smoothly — it glides easily and yet it wasn't watery so it didn't get into my eyes. I didn't notice much scent.
Whish Vanilla Bean Lip Mask with Bakuchiol ($32) I always apply a lip balm before bed and this one is supposed to keep lips moist and bakuchiol is supposed to be a gentle alternative to retinol.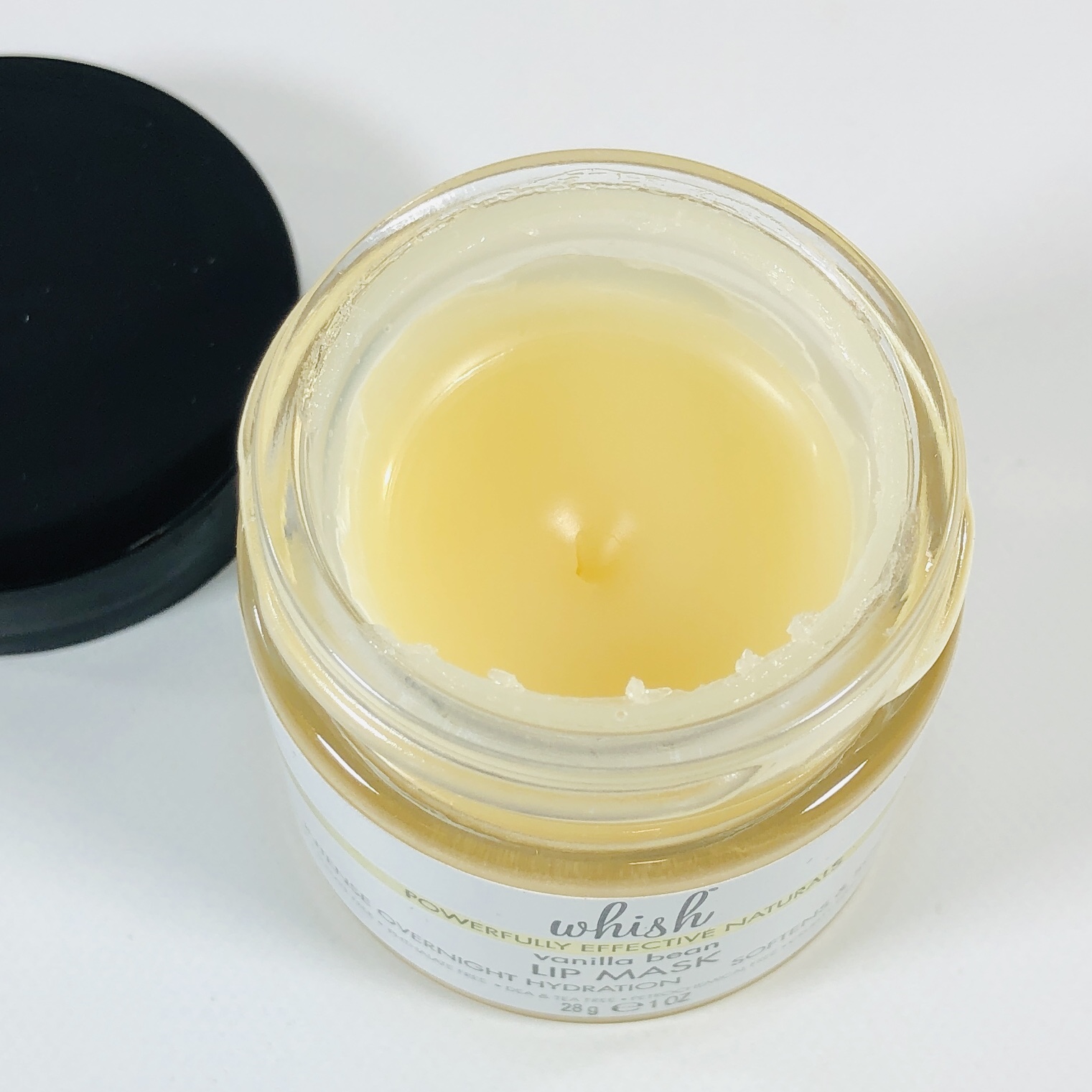 The lip balm is silky smooth and smells/tastes like vanilla buttercream, and it doesn't feel mask-like, it's not heavy. It has sunflower oil and shea butter plus coconut oil. I couldn't feel this on my lips when I woke up, it had disappeared completely. I think there are lip balms out there that are possibly better for overnight care, but this is a pretty good balm for day.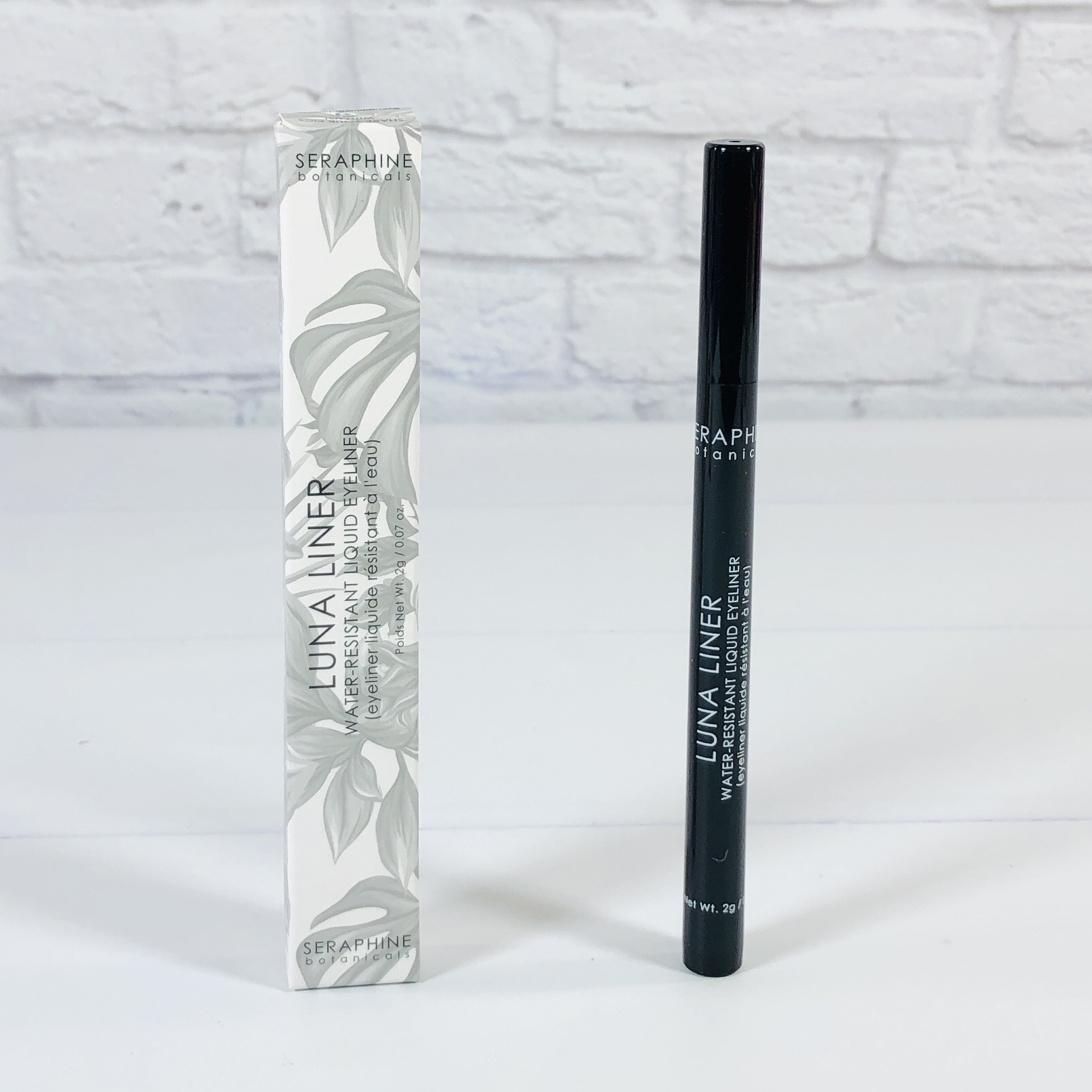 Seraphine Botanicals Luna Liner ($18) I am not a fan of liquid liners, I usually end up making a mess of them while applying but I actually liked this brand's liner!
Some of the problems I generally experience are liners that are too wet and that end up in my crease and in my eyes. This one had just the right amount of moistness so I could apply it without messing it up. I think I may actually practice some cat eye looks with this product without messing them up! It looked fine and wore well as a daily type of liner. Swatched below.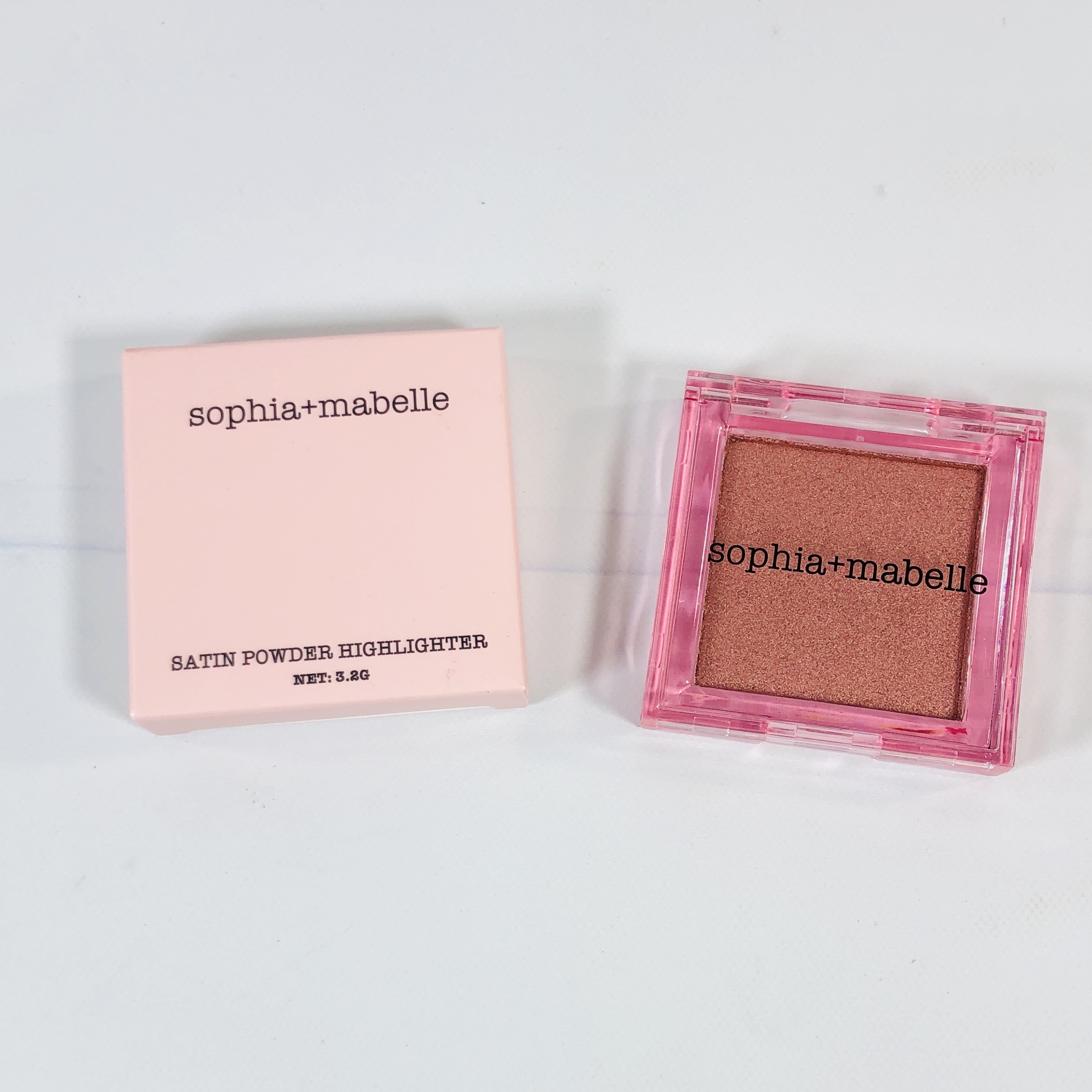 Sophia + Mabelle Satin Powder Highlighter ($22) Something about this packaging makes me think this is makeup for young kids or teenagers. There's not even a mirror, although I guess I don't exactly use those tiny mirrors anyways.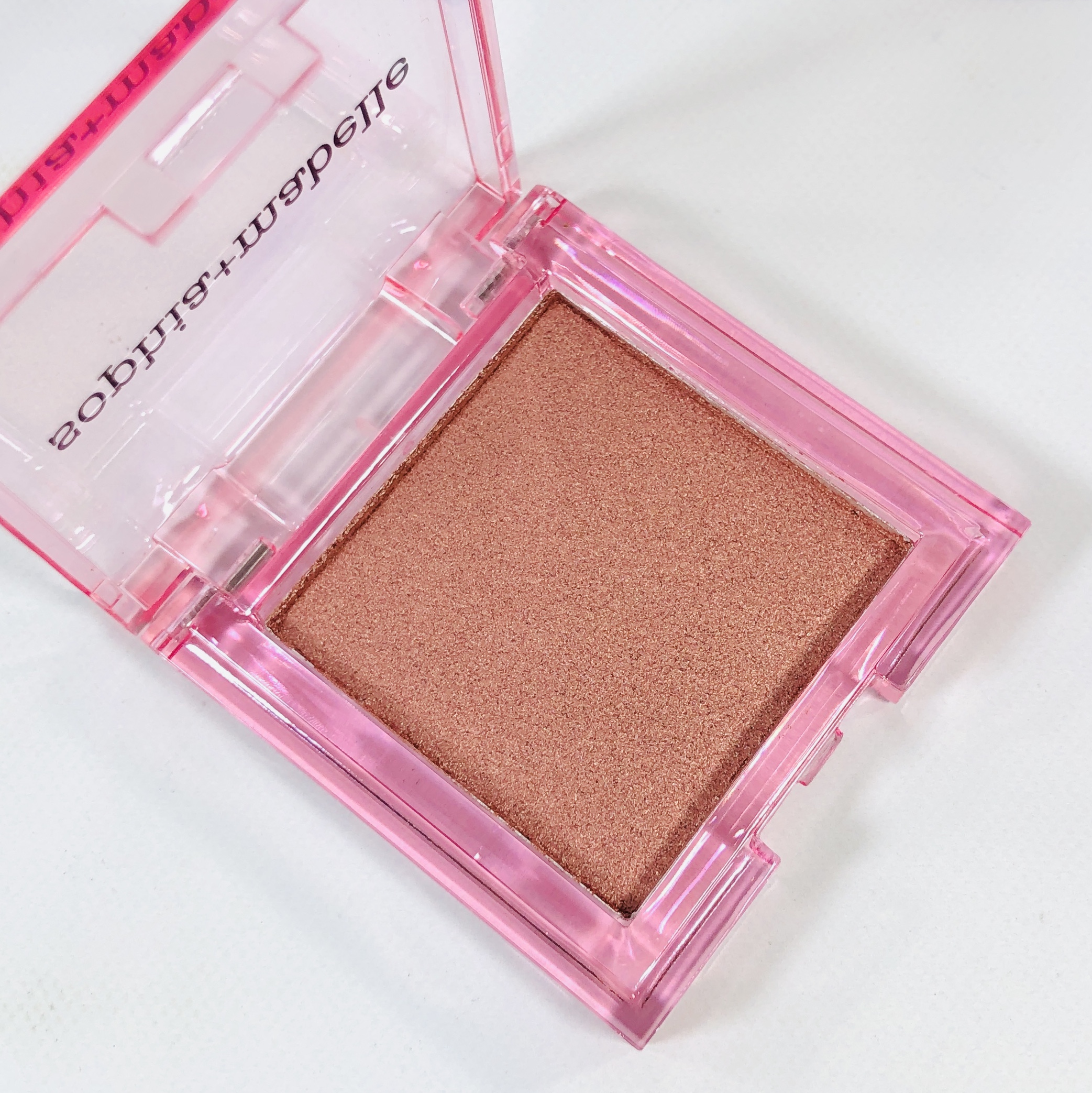 After swatching this highlighter (see below) I knew it wouldn't work for its intended purpose with my fair skin tone so I used it as blush. It worked fine for that purpose and blended well.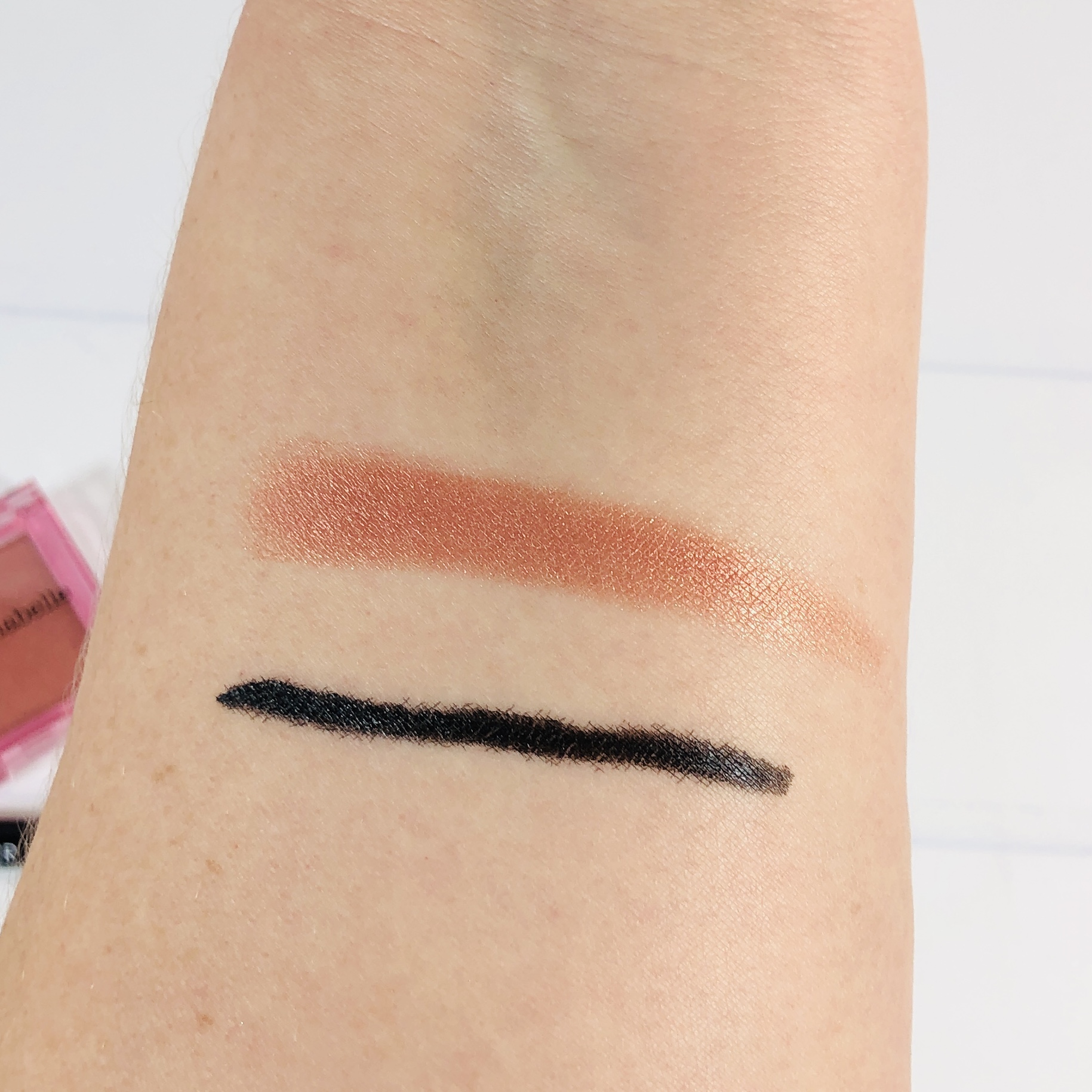 Swatched on top is the highlighter followed by the liner. The highlighter ended up working as blush.
I thought my December BOXYCHARM box combo had a pretty good mix of products. There were two makeup items, and I discovered there's a liquid eyeliner I can actually use successfully! The cleanser was just ok but I will continue to use the lip mask/balm and the undereye cream, I really liked the way it glided on easily and I didn't experience any irritation. The value for my box combo was around $199!
What's your favorite item in this month's BOXYCHARM?