BOXYCHARM Premium is a beauty box from BOXYCHARM (who also has a base box for $27.99 a month and a BOXYLUXE upgrade option). For $39.99 per month (price drops for longer terms), you'll receive 6 items with 2 items chosen by the subscriber. They also state an average value of around $215 per box. BOXYCHARM's premium subscription box was voted by our readers as one of the best beauty subscription boxes for 2021 – and a best skincare box, and a best makeup subscription!
DEAL:
Not a charmer? Subscribe now and get a free gift: Grown Alchemist Age-Repair Gel Masque OR OPV Beauty Spotlight Eyeshadow Palette OR ILLUMINATI X ISA Eyeshadow Palette PLUS $10 credit to December Drop Shop!
Use this link and pick your FREE gift at checkout AND get your exclusive $10 Add-Ons code via email within 24 hours of subscribing.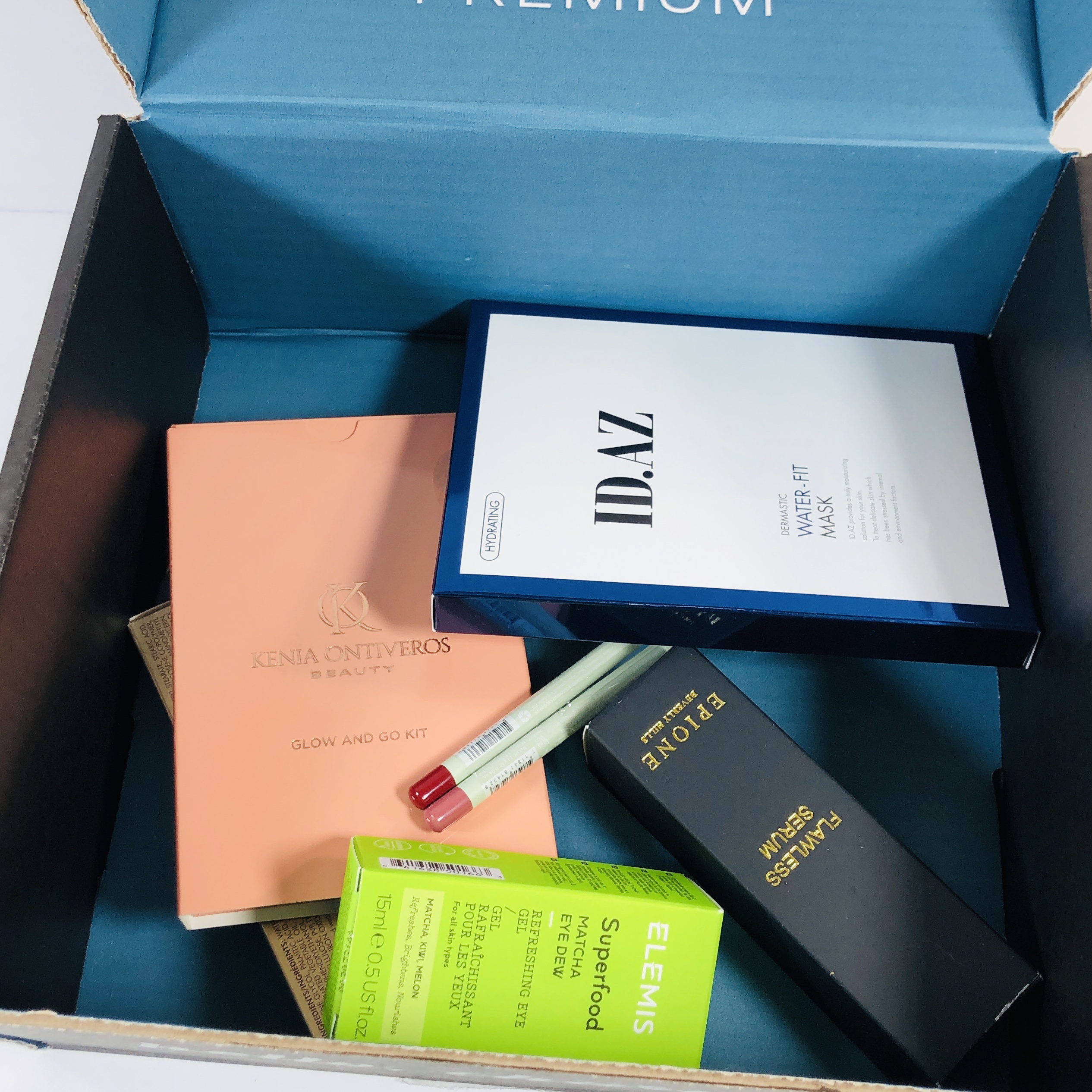 My items were cushioned with wadded up paper and most came in their original boxes, which usually lists the ingredients and instructions, but you can also find that info on the BOXYCHARM website.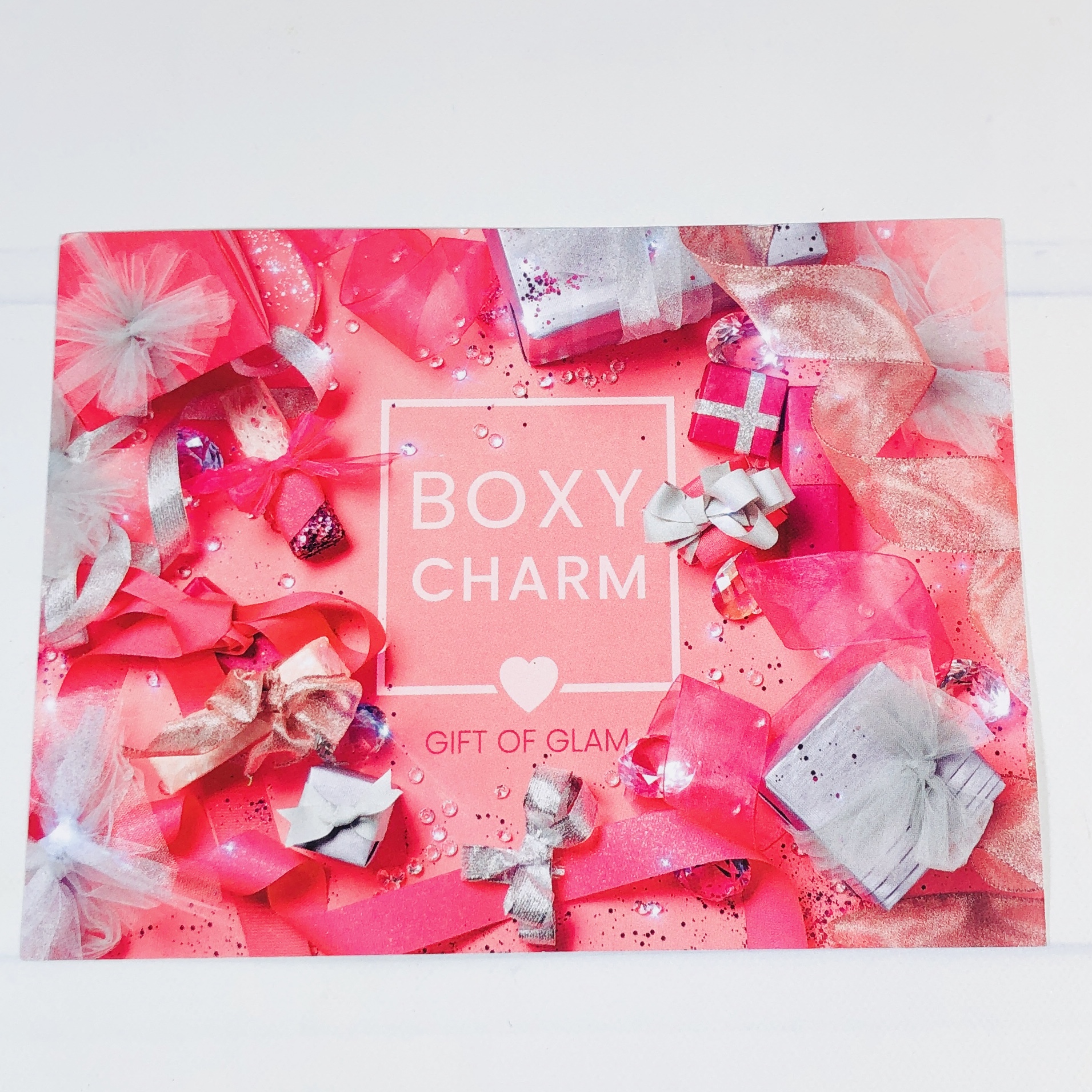 The December box theme was GIFT OF GLAM!
Listed at the back are the products inside the box along with MSRP's. Looking for more products? Check out the BOXY website for more offers. There may be variations in the box – see the full spoilers here.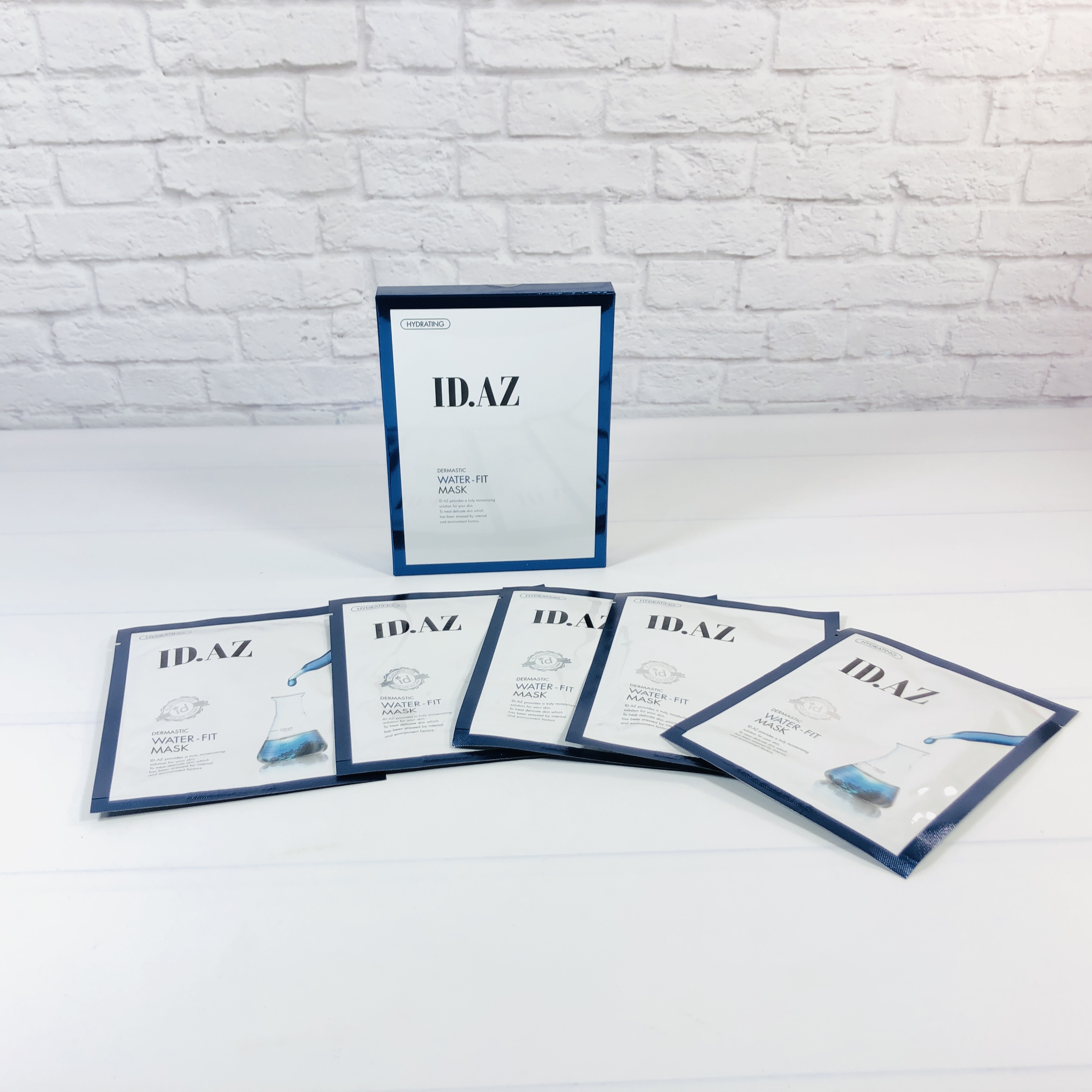 ID.AZ Water-Fit Mask ($20) I received a set of 5 sheet masks that are supposed to provide moisture to the skin. I was intrigued by the wording on Amazon that says it "provides healing to dead skin", sounds like a miracle product to me (my eyes are rolling right now in case you missed it).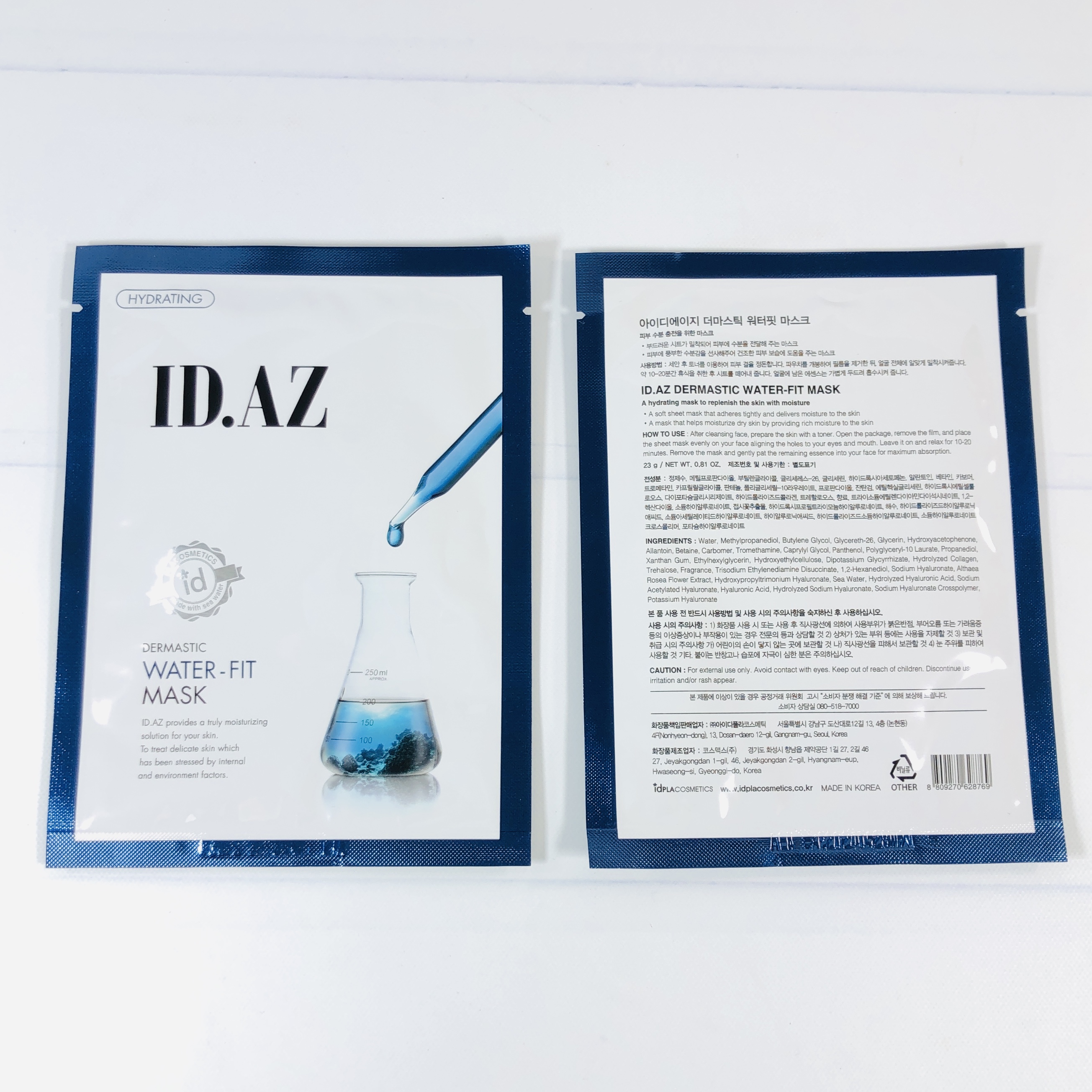 It has collagen and hyaluronate, I think I counted 8 different varieties of that ingredient on the pack (to target different parts of the skin). Apply after cleansing and toning, leave on for 10-20 minutes, and then pat in any remaining essence afterwards.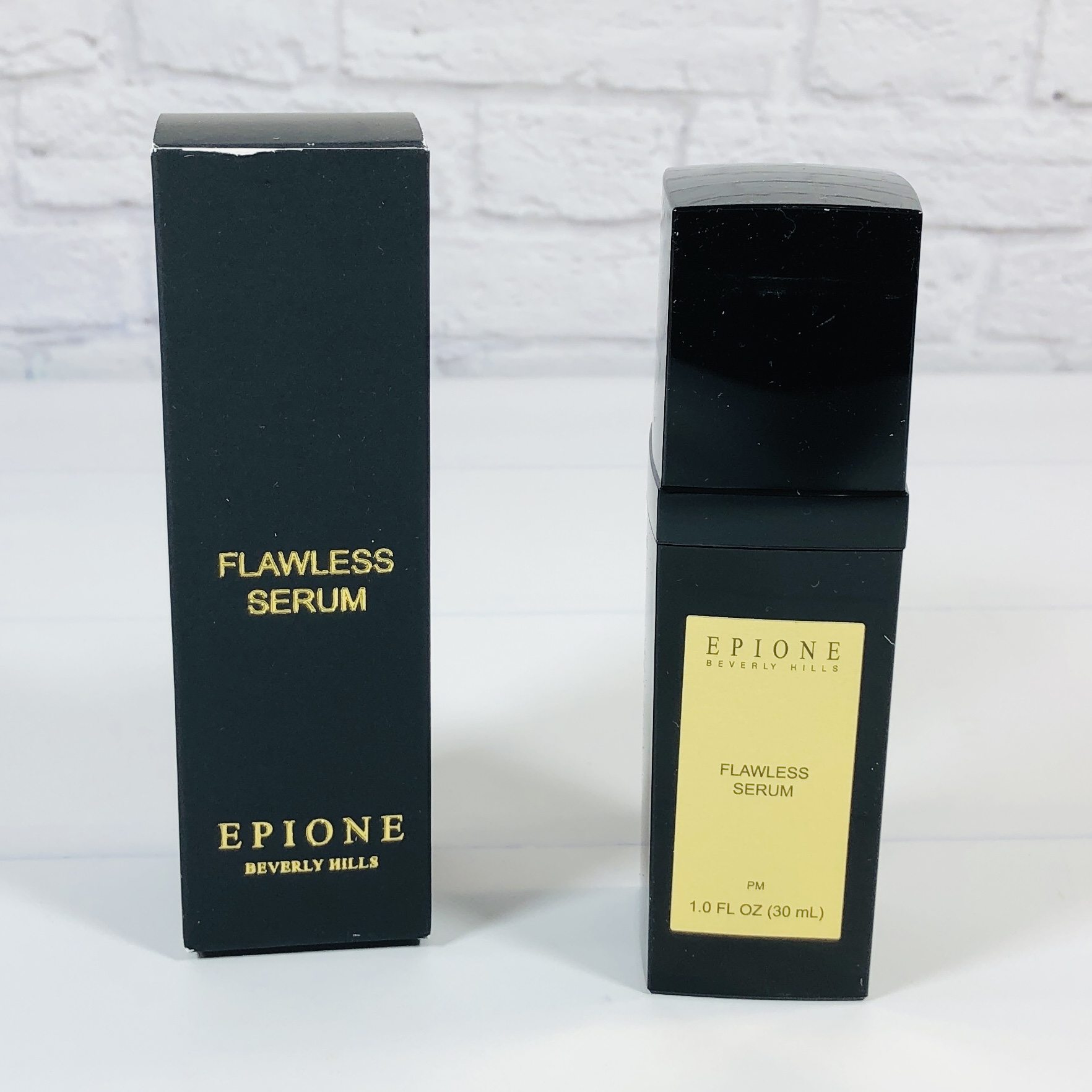 Epione Flawless Serum ($195) According to the brand, this product is supposed to reduce the appearance of lines and wrinkles and both tighten and firm the skin while providing a protective barrier. It has 3 ingredients, and they are all silicones, one of which is banned in Europe. It has a weird consistency, it's greasy and sticky at the same time. Basically, it's an expensive primer and I can't imagine it will do anything other than make the face look shiny. I tried this on the back of my hand and it never dried and my hand looked wet and shiny compared to the other non-treated hand. As for providing a barrier, it sure did that — I washed my hands and the treated hand had the water bead off and remained soft with a coating while my non-treated hand was just clean. I am going to need a special cleanser to get this off of my hand and I'm afraid to apply it to my face!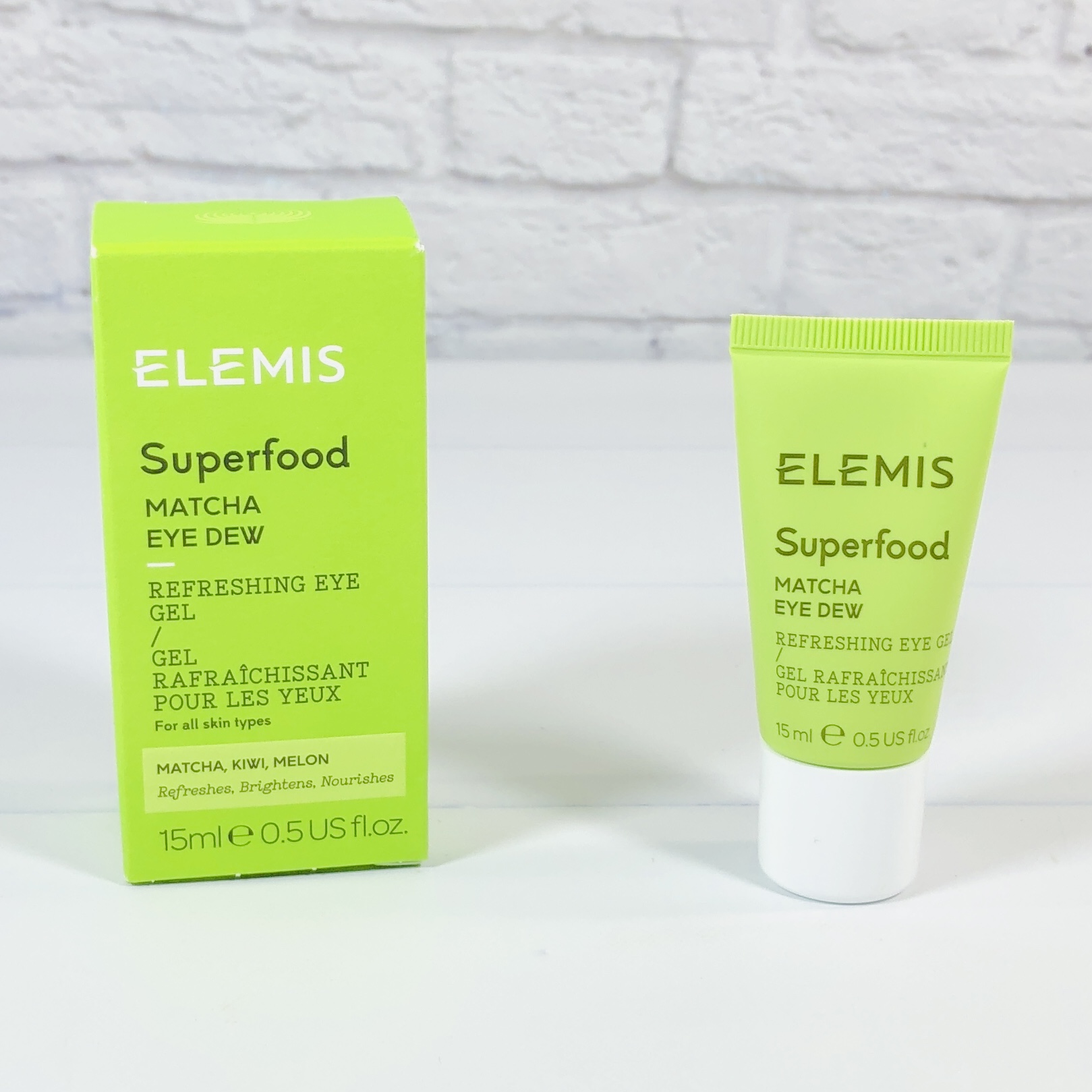 Elemis Superfood Matcha Eye Dew ($39) I like trying undereye products, but want to point out that the ingredients on the brand's website are different from the stuff listed on the bottom of the box I received. It is a light green gel lotion that is non-greasy and that has no scent that I could detect. It's supposed to cool the area and keep it hydrated throughout the day. Don't rub too hard or it will start to pill up, just gently pat it around that delicate area.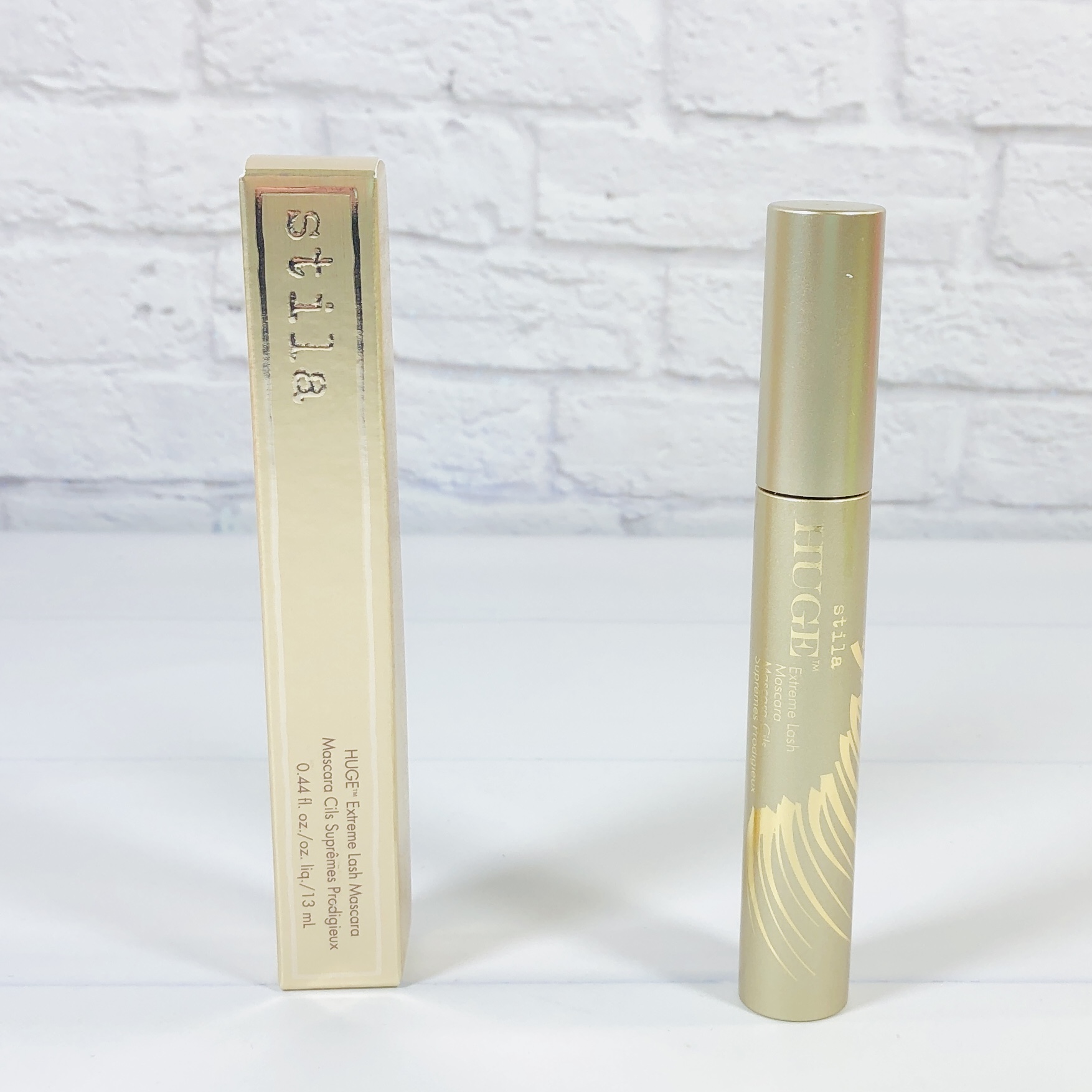 Stila Huge Extreme Lash Mascara ($23) I am happy if a mascara makes my lashes noticeable, never mind the extravagant results posted on their websites and boxes. This one actually worked pretty well!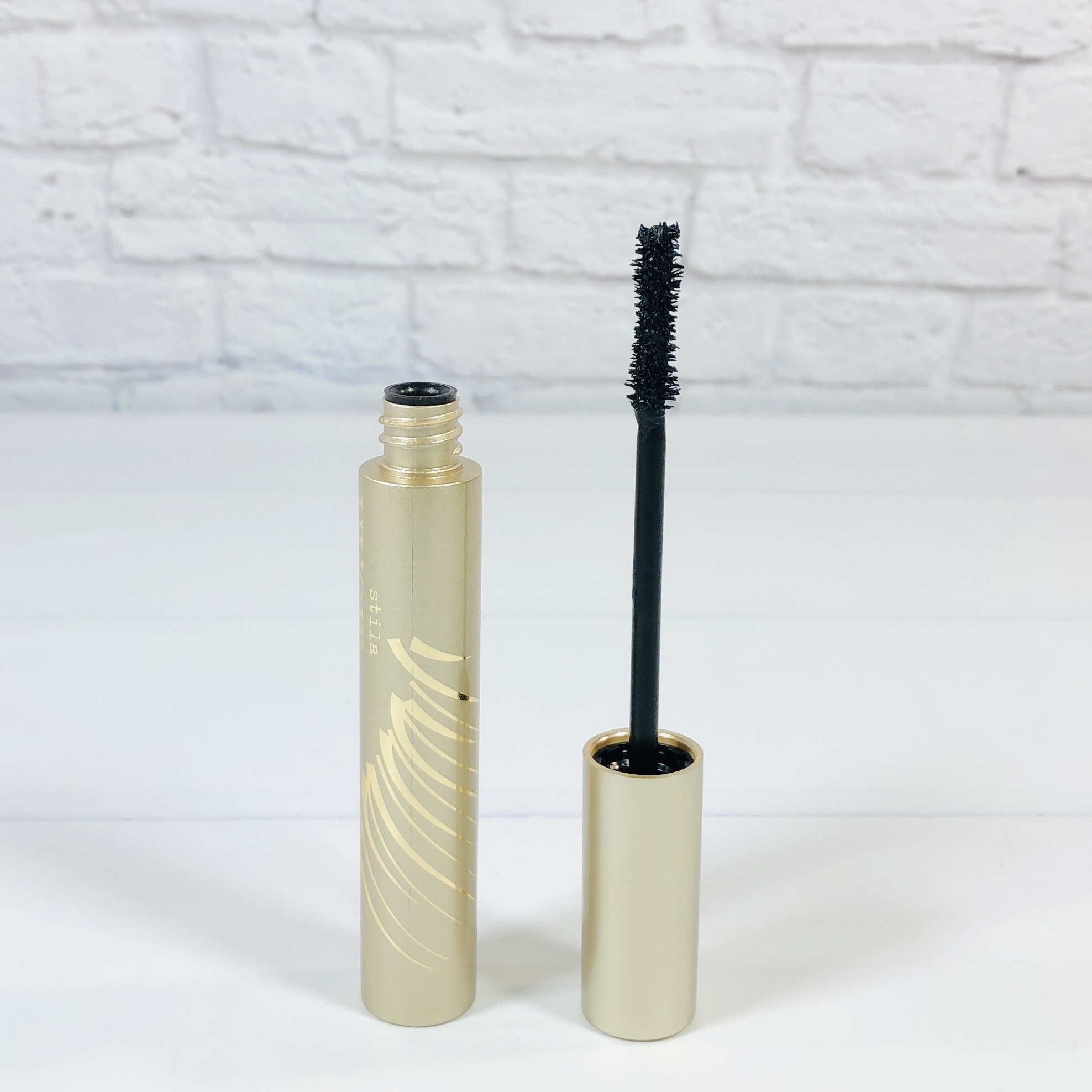 I thought it did a good job of making my lashes look fuller and more noticeable. I like Stila as a brand and am happy to see it show up in my box!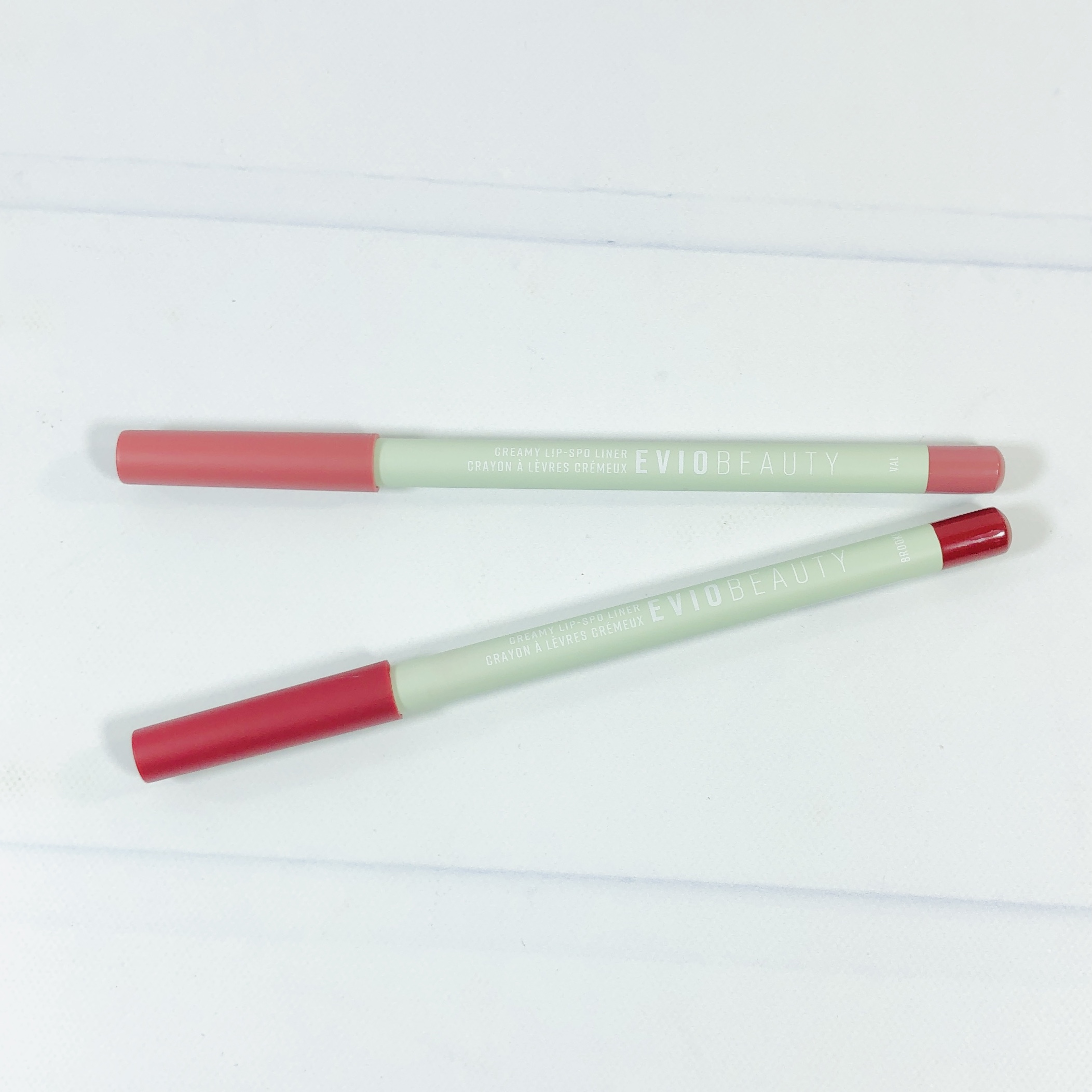 Evio Beauty Lip-Spo Liner Duo ($24) I really liked this lip-liner duo, although I thought they worked really well as lip pencils rather than liners, and they show it being used both ways on the brand's website. They are creamy and glide on easily.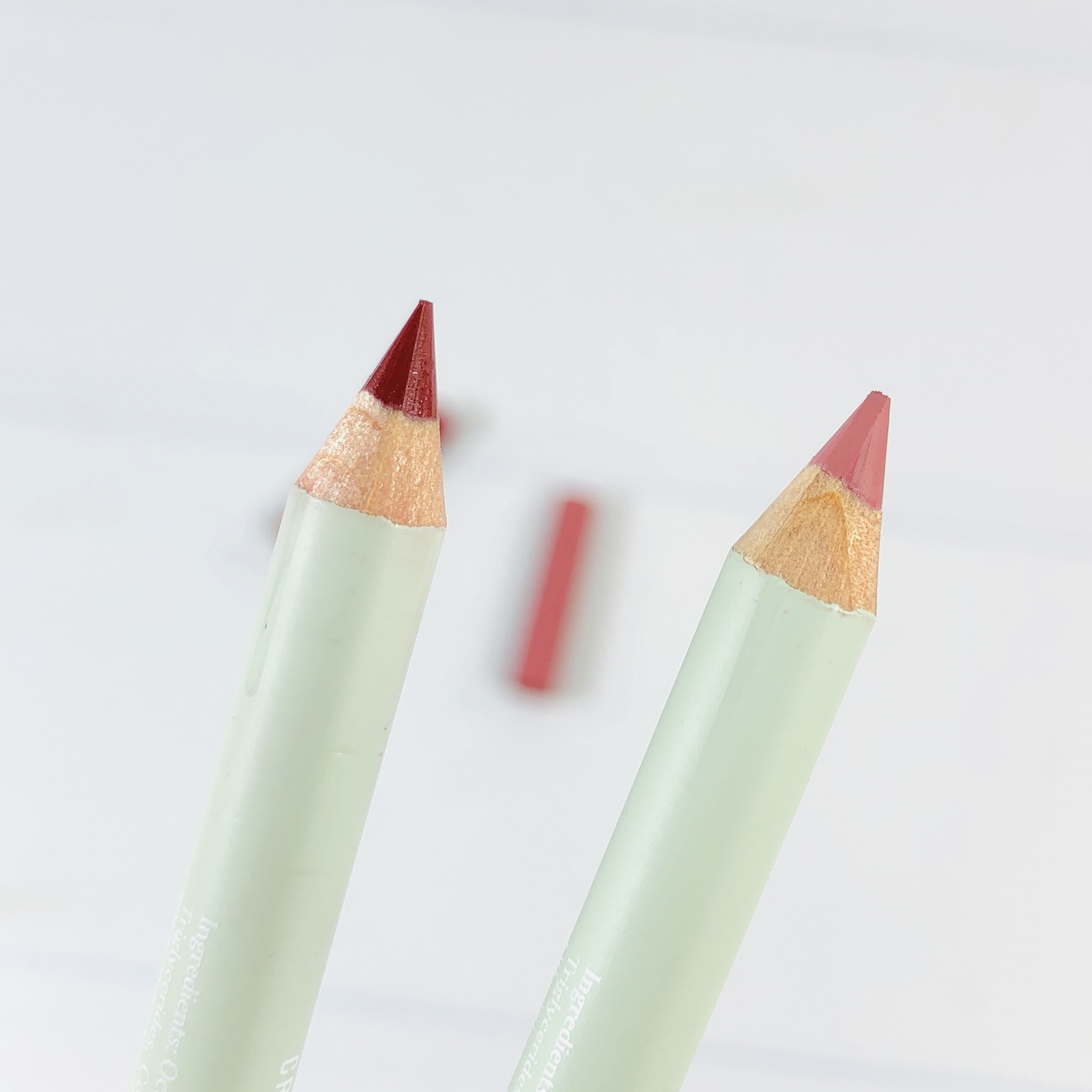 On the left is Brooke, described as bright berry, and on the right is Val, a neutral mauve. They can also be topped with gloss.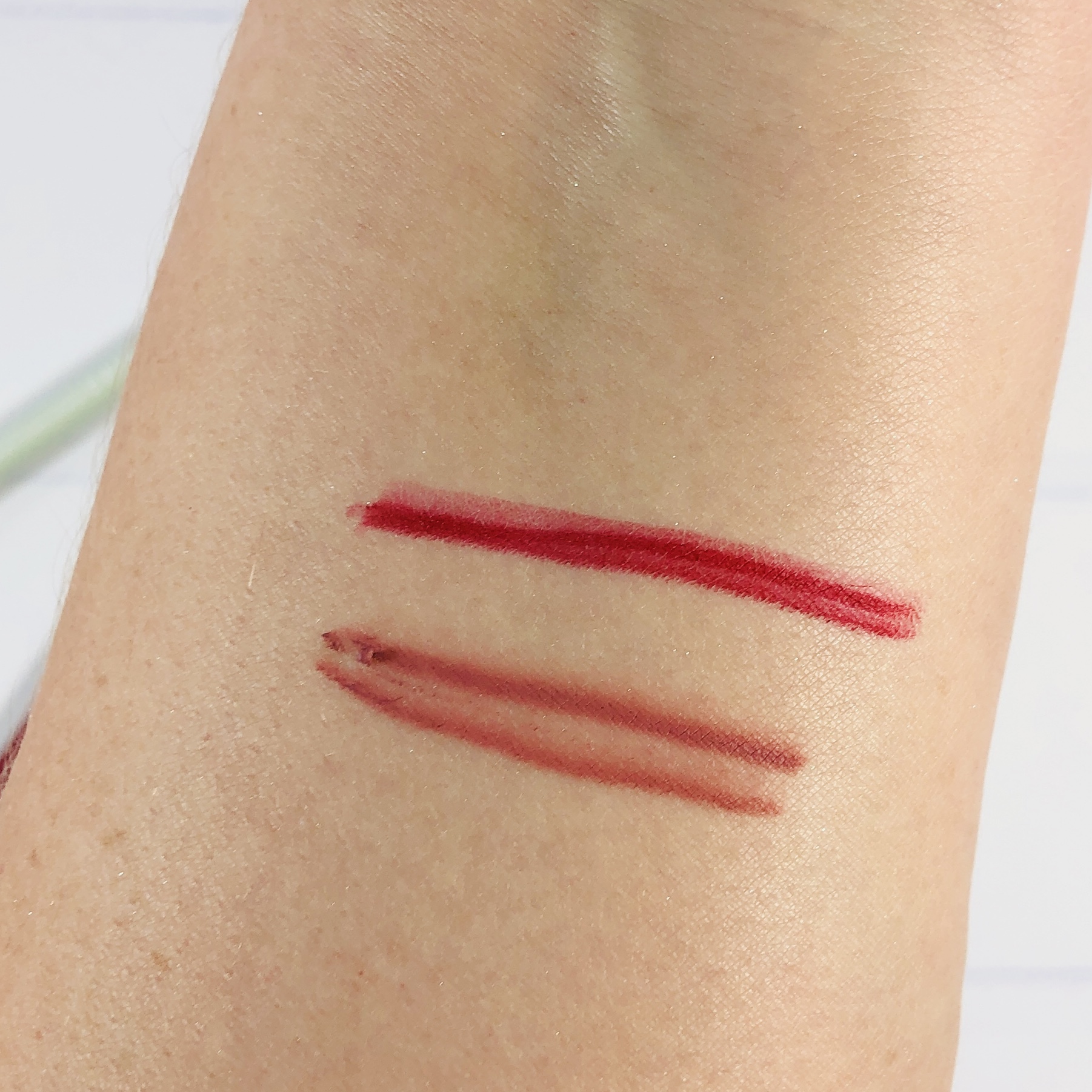 Here they are swatched!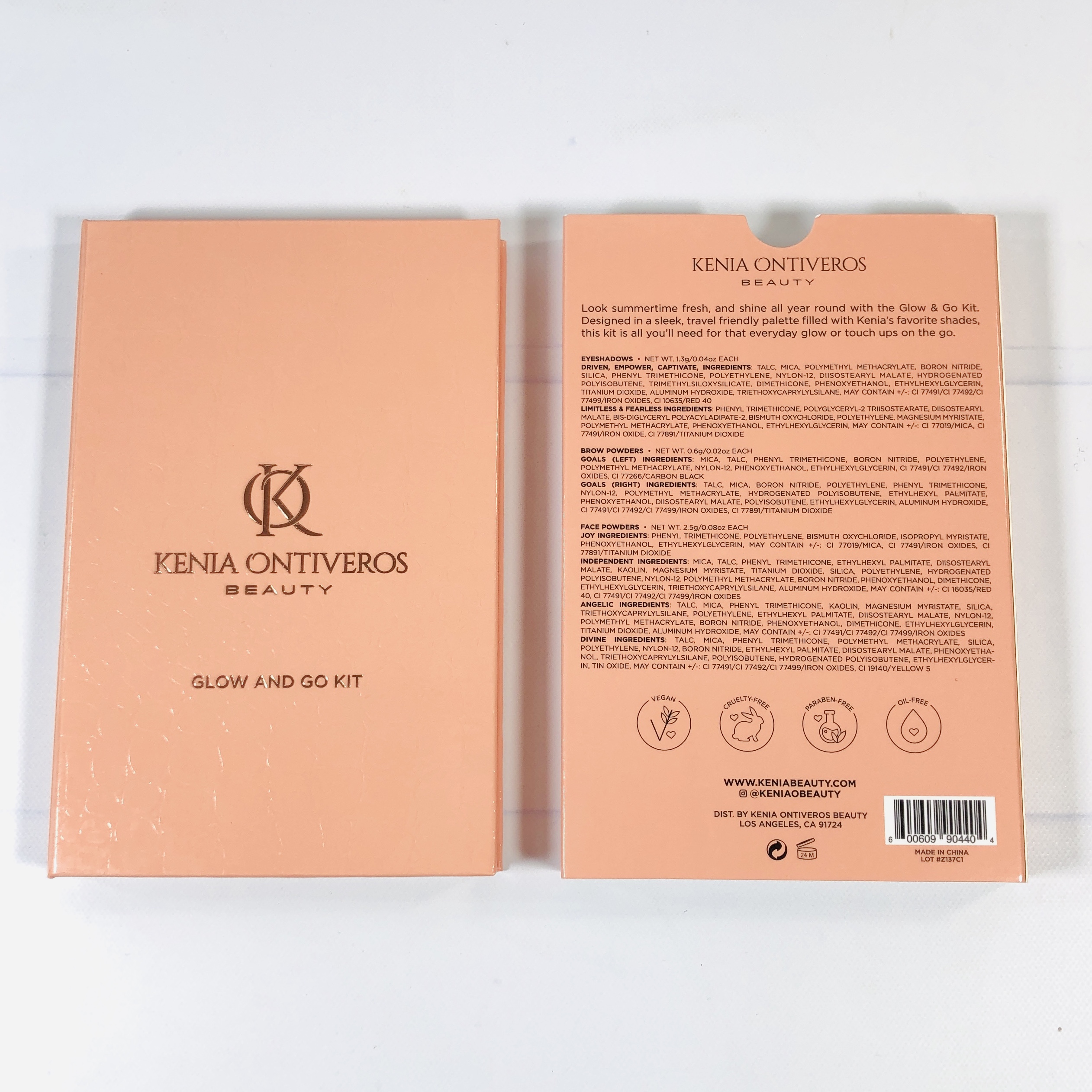 Kenia Ontiveros Beauty Glow and Go Kit ($48) I've never heard of this brand before but we received an on-the-go palette that should help reduce the number of makeup items you take when travelling.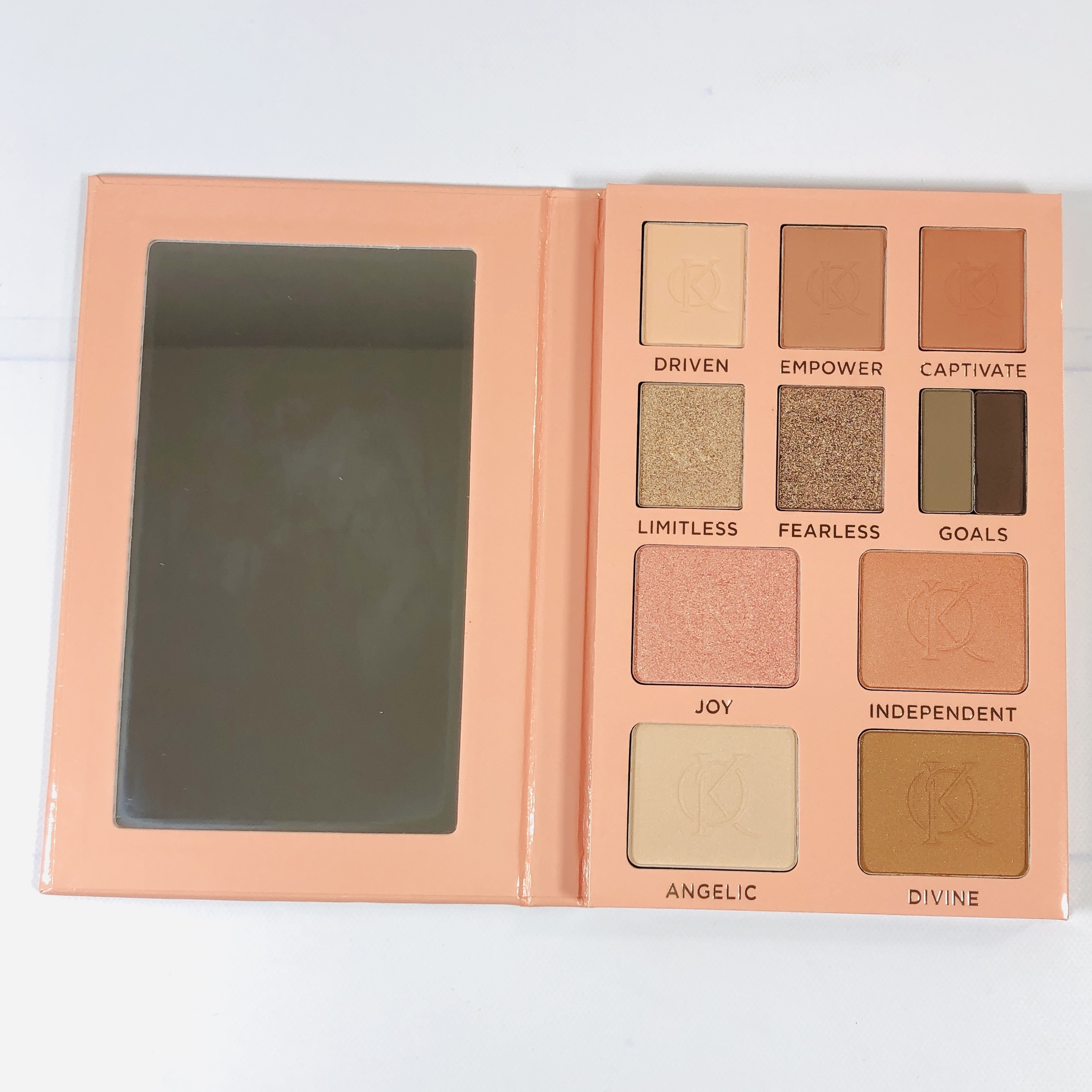 The first five pans hold eyeshadow, while the split pan (Goals) holds brow powder. The four larger pans hold face powders, I'm guessing highlighter, blush, contour, and maybe pressed powder (Angelic)? I really wish there had been a tutorial showing how to use the face powders at the very least.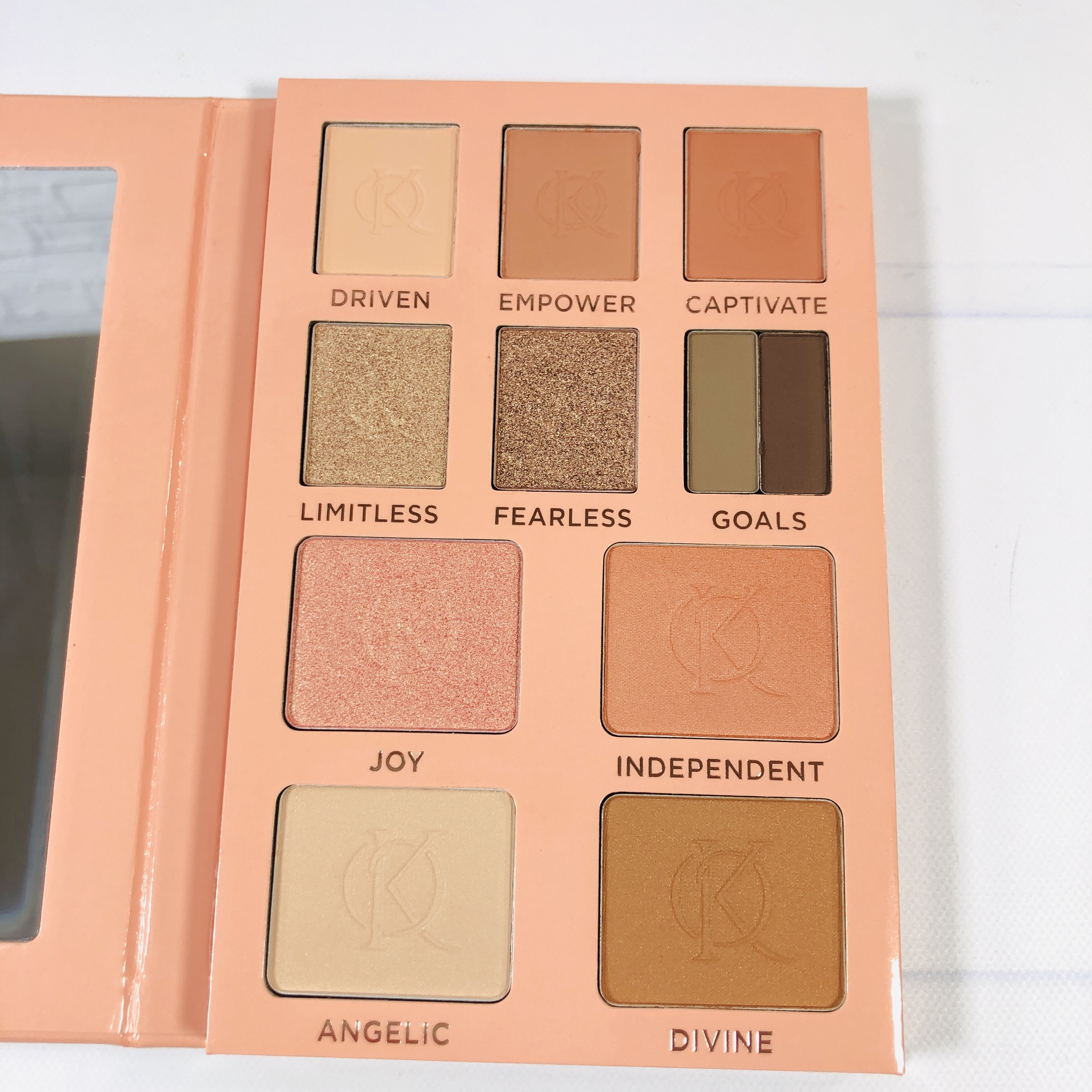 The powders were easy to apply and blended well. The brand's website calls these shades "fresh neutrals" but they are rather warm and I wish there had been a darker eyeshadow color to use in the crease.
Here are the first 5 eyeshadows swatched.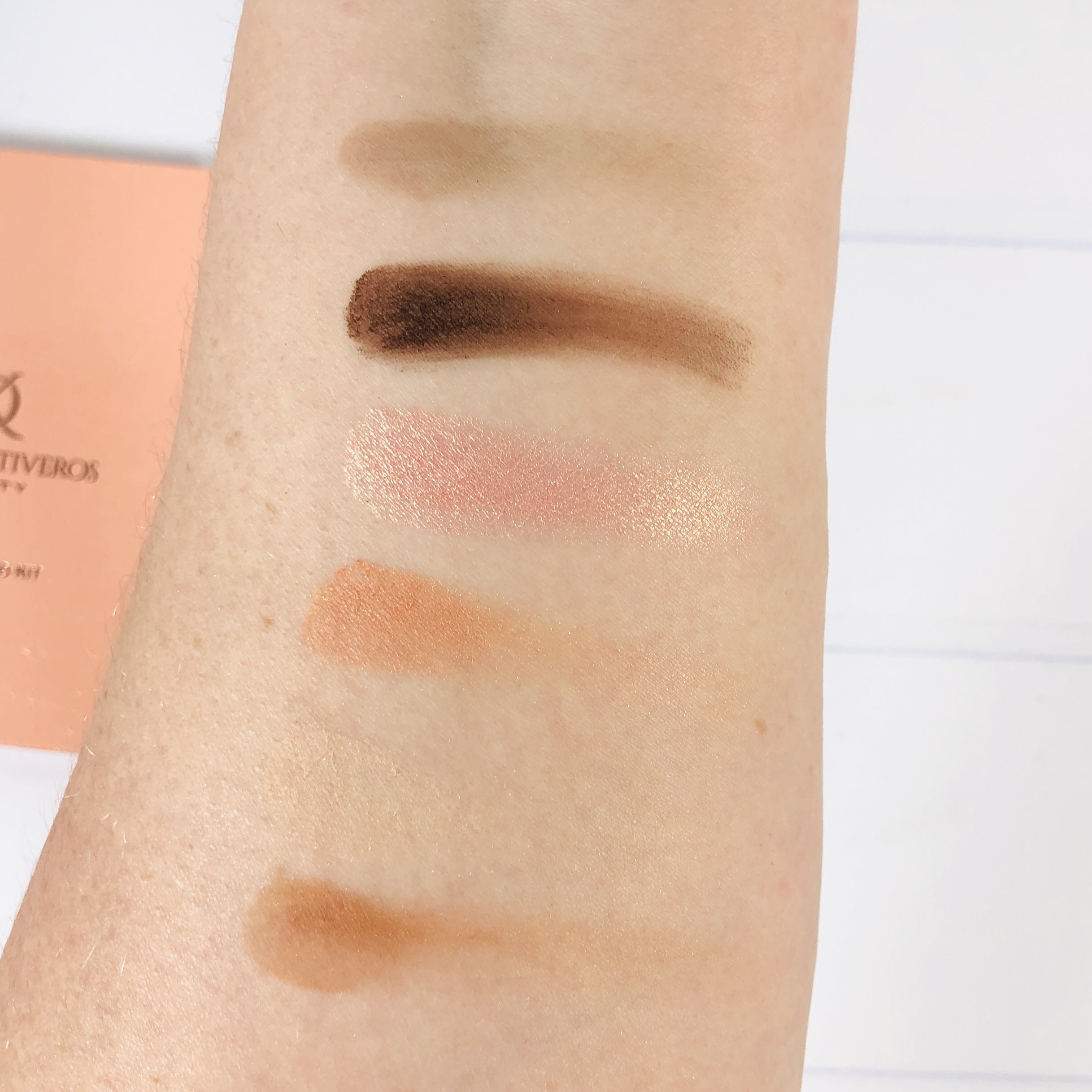 Next I've swatched the 2 brow powders followed by the 4 face powders.
I had fun using (most) of the items in my December BOXYCHARM Premium box! The serum was a big miss for me, it felt really weird and it's possible I have texture issues. The palette was pretty but I may have to combine some of my other makeup items to get it to work for me (like using a darker crease shade and what is Angelic meant to be used as?). I have a whole box of masks to help relieve my skin when cold winter winds blow, and I like the Elemis eye cream. Stila and Evio wrapped up my box and those are both brands that I enjoy using. The value for my box combo was around $349, although I must say the $195 retail value for the silicon "treatment" primer in a plastic bottle seems excessive.
Did you get BOXYCHARM Premium? What's your favorite item?