Bookroo December 2021 has fun children's books that are worthy of adding to a mini library for kids or to any kids' book collection! This month's book picks are about family and human befriending animals, including the story of Stuart Little. We're reviewing the Junior Chapter Book Club, but Bookroo offers board books and picture books as well, in addition to a middle grade reader club! Bookroo is a Hello Subscription reader favorite, topping the list of the best subscription book boxes for kids!
DEAL: Get 30% off your first box on any Bookroo Book Club! Use coupon code FIRST30.
With two books in each package, kids will not only grow to love reading but work their imaginations as well! Here are the books we've received for this month's box: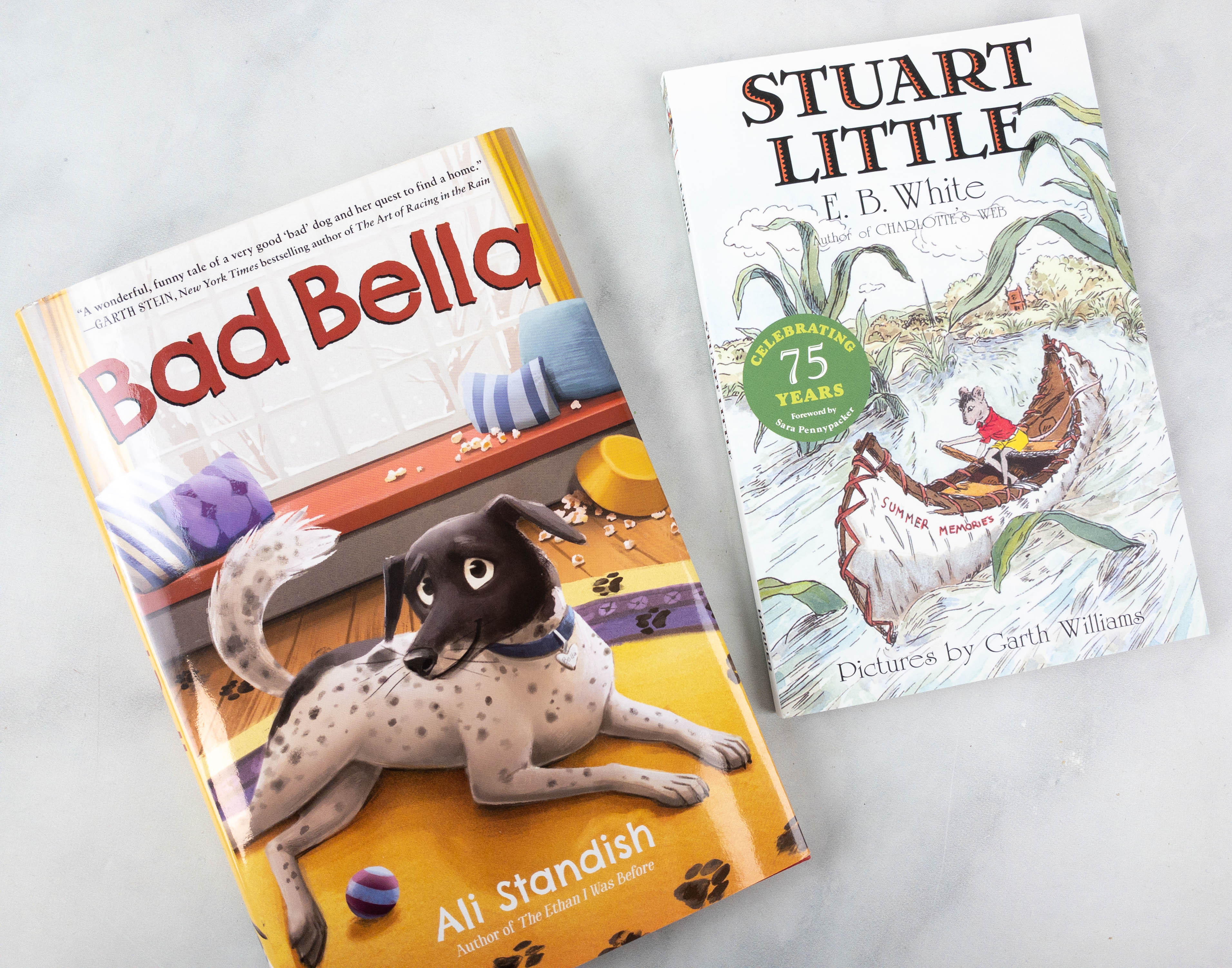 Bad Bella by Ali Standish ($13.72) My kids loved this book about a dog named Bella! It's a tender, heartwarming tale of a good dog abandoned by her owners during the Christmas season. It's also entertaining because it's told from Bella's perspective!
Stuart Little by E. B. White ($6.15) The second book in the box is a classic! It tells us about the greatest escapades of Stuart Little, a cute mouse born in a family of warm and loving humans. Thanks to engaging storytelling style and timeless illustrations, my kids were immersed in this book. Of course, it also imparts important life lessons such as acceptance and being responsible.
Bookroo once again won the hearts of animal-loving kids. This month's box included fun titles for kids to read aloud and enjoy reading over and over again. Also, this subscription sends age-appropriate books. It's an easy way to have kids delve into reading and ignite imaginations!
Here's a quick look inside the books and how Bookroo thoughtfully packaged them.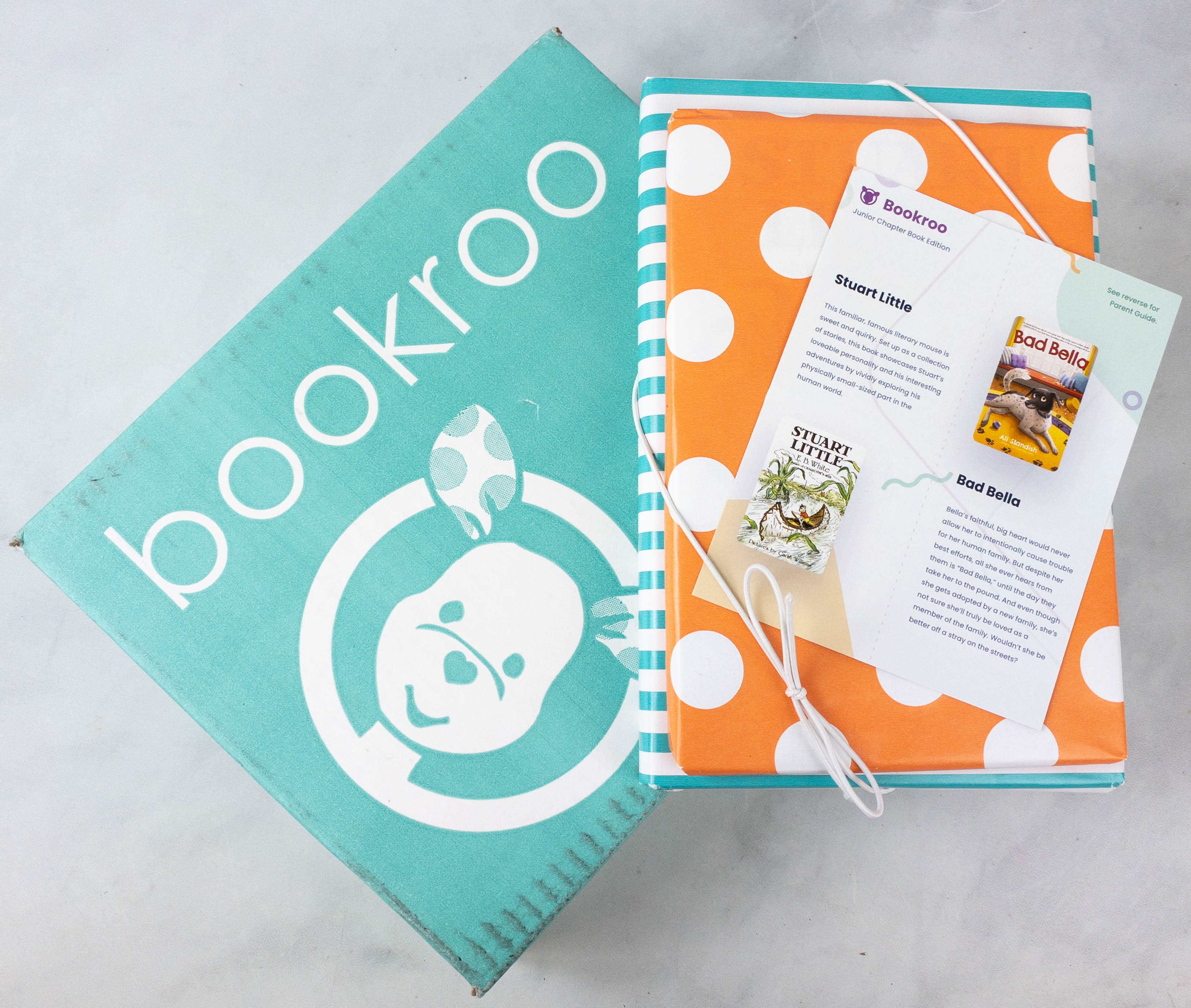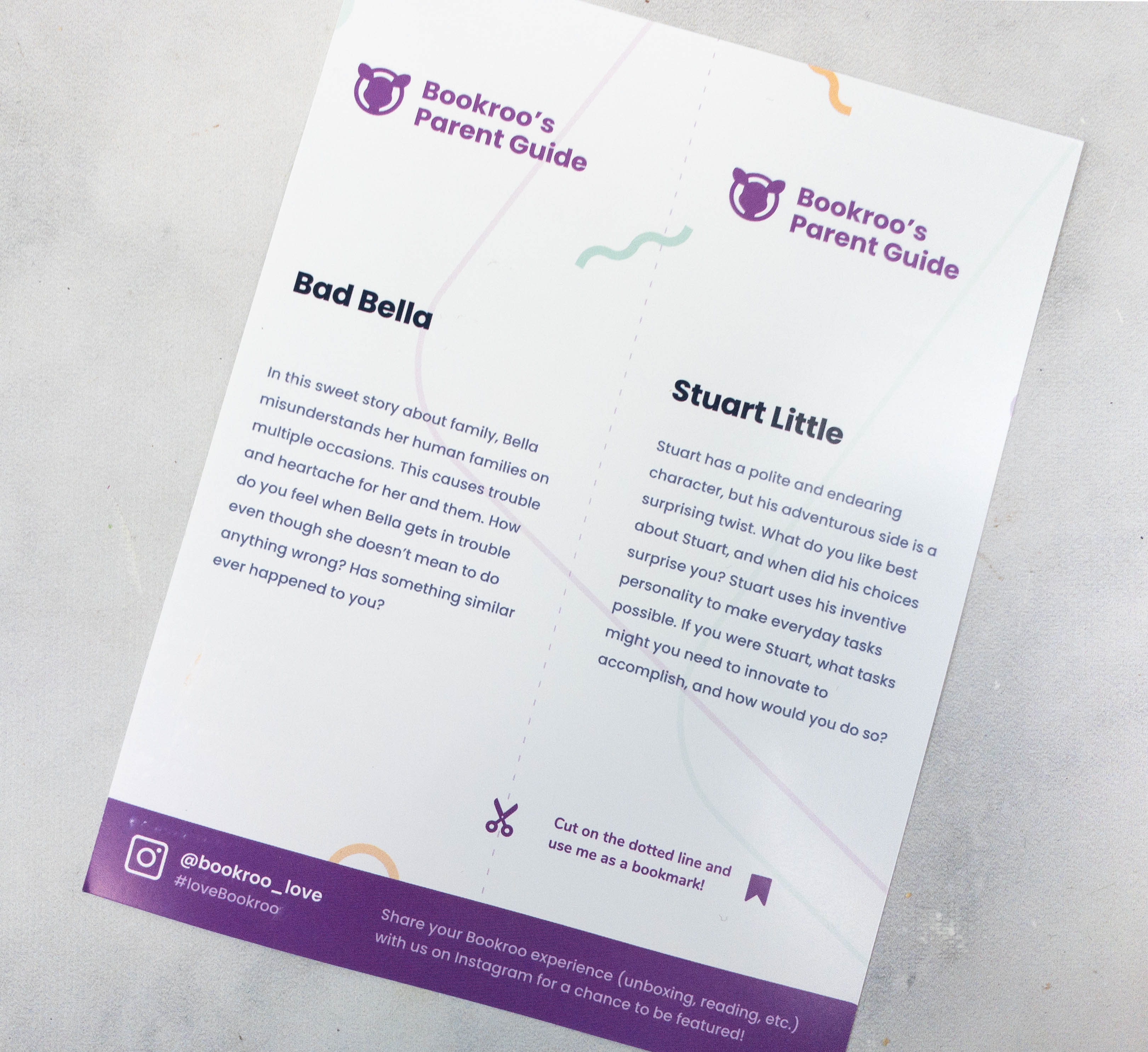 Bookroo is a monthly subscription for your kids that helps them fall in love with reading by combining the excitement of opening a gift with the discovery of new treasured books, chosen by in-house reading experts in consultation with librarians, parents, and kids. Chapter book subscriptions include the Junior Chapter Book Club (ages 7-10) and a Middle Grade Chapter Book Club (ages 9-12), each containing two gift-wrapped chapter books (gender-neutral, one hidden gem, and one admired favorite). Each box will include information and talking points to help you know what your child will be reading. Check out the Board and Picture Book Clubs for ages 0-6!
Are you getting Bookroo?