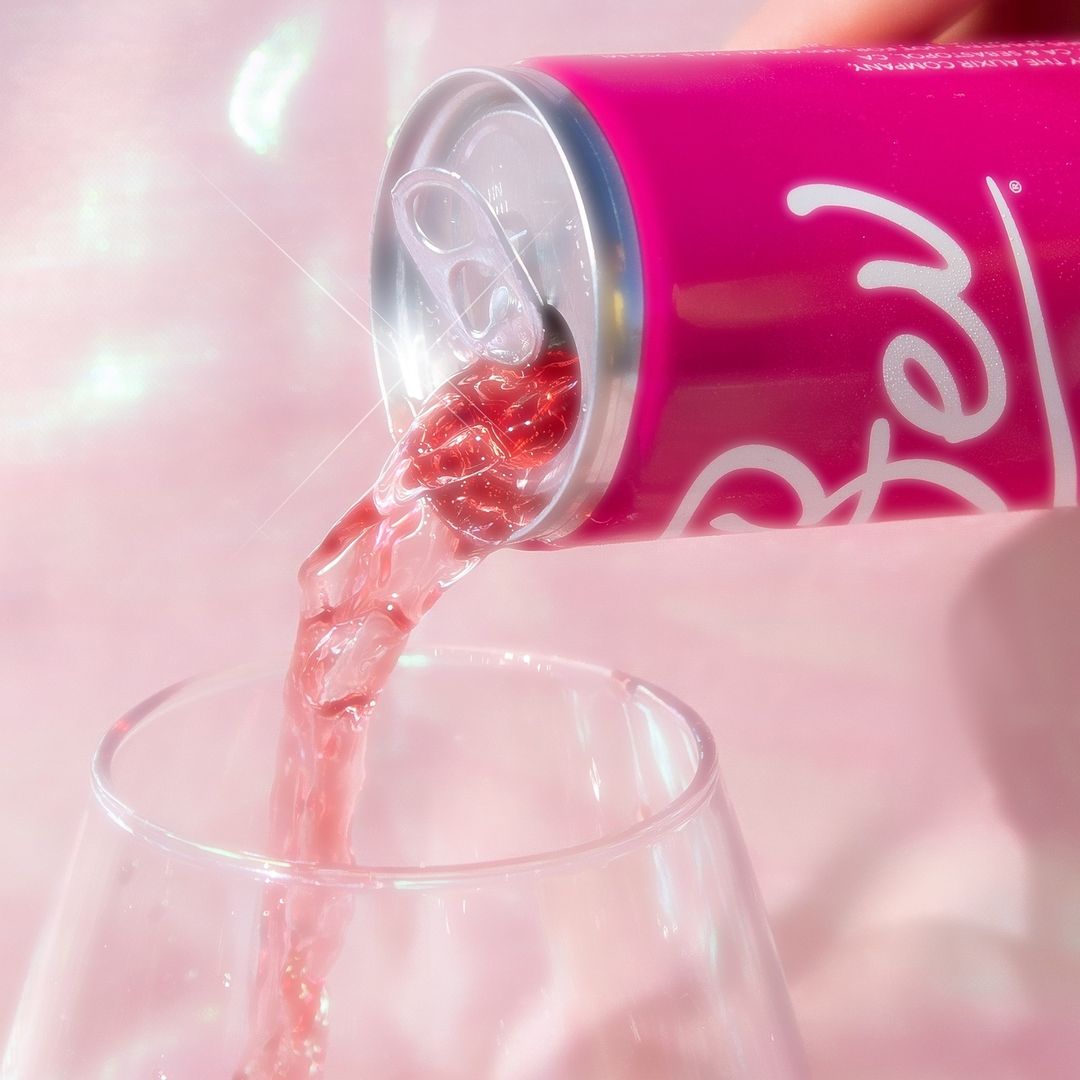 Bev wine has an amazing deal exclusive to Hello Subscription readers! Bev wines are crisp, dry, a lil' fizzy and made from happy, California grapes. Each can pours a glass and a half of wine (that's 8 bottles per 24-pack!), is 3 carbs and 100 calories per serving and TTB approved ZERO sugar. Get 2-day shipping straight to your door and shipping's on Bev, always!
Save 20% on any orders at Bev! Use this link and use the coupon code HS20 at checkout. Works on subscription orders too!
Bev's wine has 0% sugar because of the Central Coast, California grapes and the blending and fermentation process. Each can is around 160 calories, only 3 carbs, and 11% ABV. Each can holds 8.4oz of wine (a glass and a half!). A case (a 24 pack) is equivalent to about 8 bottles of wine.
Bev offers delicious wines in a can! They currently have Rosé, Blanc, Gris, Noir, member-excusive Glitz, and the all-new Glam. They also have Variety Packs and Gifts!
Dry, zippy, and bright, these zero-sugar wines with 3 little carbs are perfect for sipping! Packs start at $49 ($39 with the subscription club).
BEV ROSÉ: she's crisp, dry and a lil' fizzy with aromatics of fresh strawberry and raspberry, paired with a crisp white peach finish.
BEV BLANC SAUVIGNON BLANC: she's zippy and a lil' fizzy with aromatics of crisp green apple, white nectarine and a light, fresh, citrus finish.
BEV GRIS PINOT GRIGIO: she's bright and a lil' fizzy with light and refreshing notes of elderflower, pear, and a zesty grapefruit finish.
BEV NOIR: she's edgy, dry and a lil' fizzy – a delicate, coastal pinot, with aromatics of citrus blossoms & fresh pomegranate, paired with a light blackberry finish.
BEV GLITZ (BEV Club Exclusive!): nothing's too much for Glitz – she's all dressed up and ready to celebrate. what we love about her most is her outlook on the world: silver linings and sparkles.
BEV GLAM: the sparkling rose of your dreams with tasting notes of passion fruit, delicate red berries, and a white peach finish
FYI, Bev currently CANNOT ship wine to the following states: Hawaii, Utah, Mississippi, Alabama, Kentucky, New Jersey, Delaware, Rhode Island, Indiana, Alaska, Oklahoma
Bev is a woman-owned & run zero sugar canned wine brand on a mission to give a voice to women in an industry that has ignored them at best & objectified them at worst. this one's for the ladies – and the good dudes who are doing it right!
And, they love cats! Bev's mission focuses on changing drinking culture, with inclusivity and respect at its core.