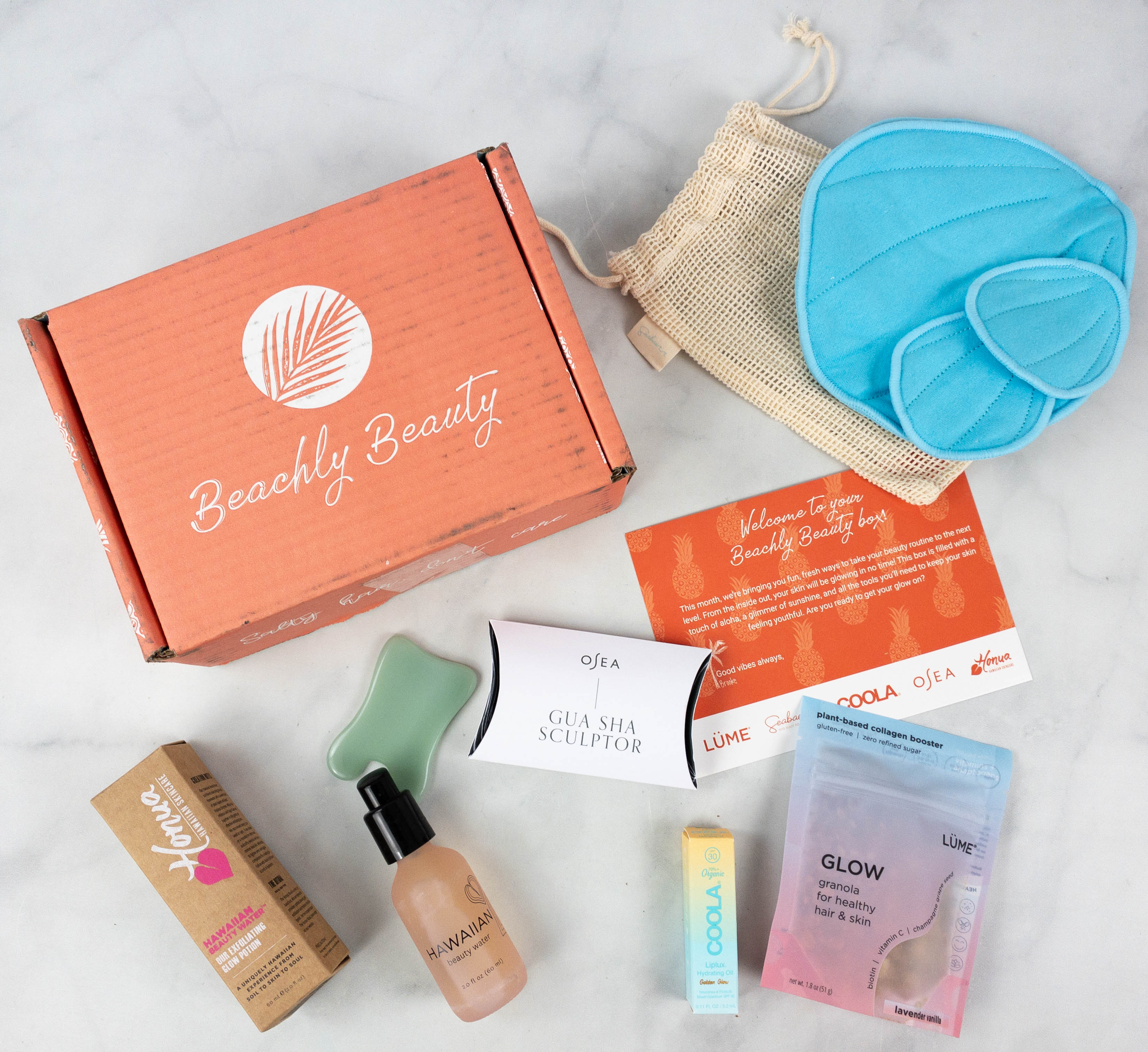 Beachly Beauty Box November 2021 is a slice of paradise! They curated the beauty items in the box with the aim of taking our routine to the next level and to help us glow more from the inside out. This is such a great treat for beach babes who want to take care of their skin and to pamper themselves!
DEAL: Visit Beachly and get 50% off your first box when you use the coupon code HELLO50.
FYI: The  Beachly Beauty December 2021 box marks a change to a seasonal subscription: you'll now receive the box every 3 months, instead of monthly.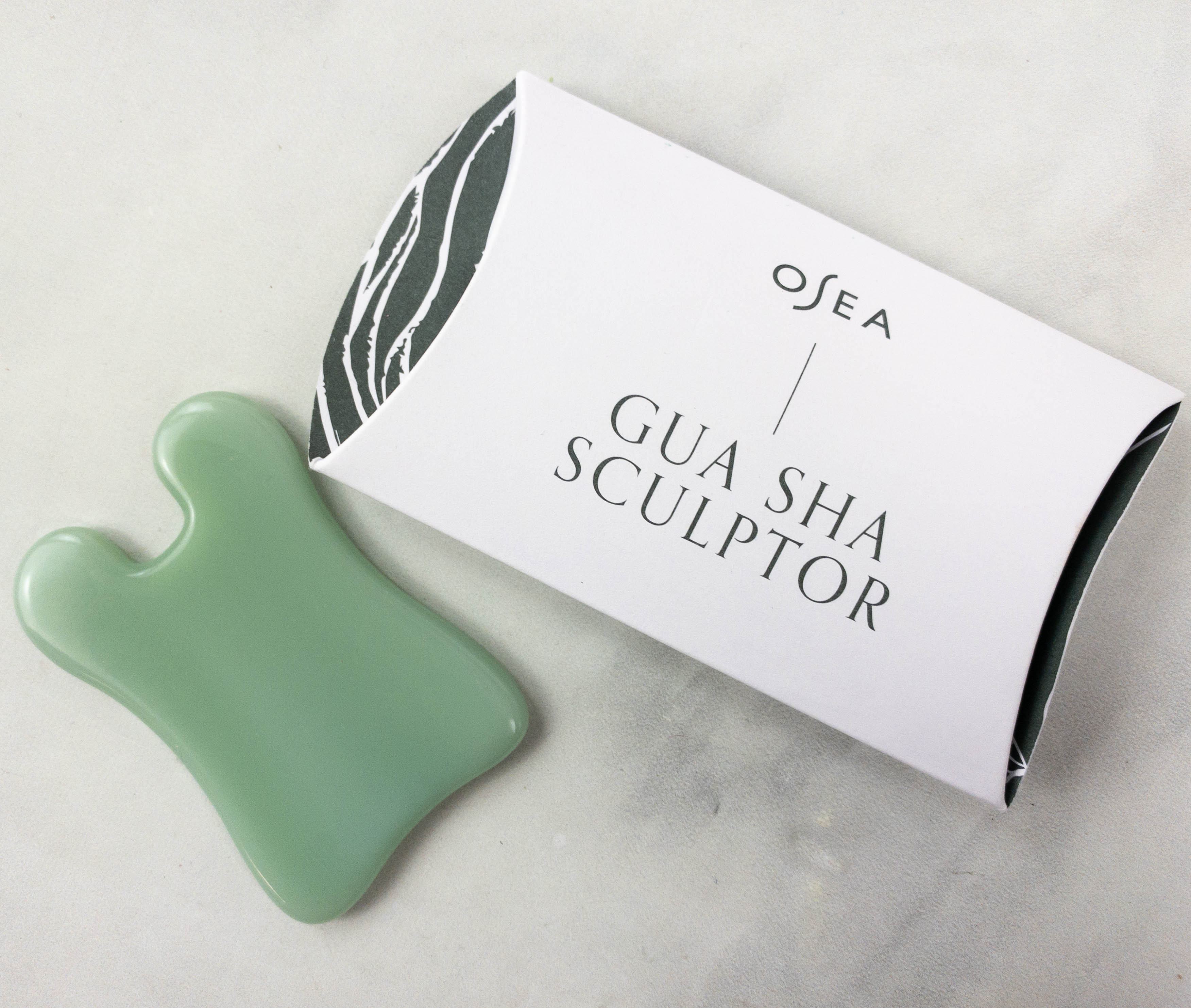 Osea Gua Sha Sculptor ($32) Made with jade, this sculptor tool helps melt away tension in the facial muscles. It also calms the skin while reducing puffiness, simulating lymphatic drainage, and promoting blood circulation. Another reason why it's relaxing to use is that jade has the ability to stay cool even when in contact with the skin!
Seabae Reusable Makeup Wipes. Time to ditch the single-use wipes for these reusable, eco-friendly makeup wipes. I received 4 pieces in this set and they came in 2 different sizes. They also resemble blue shells! I like using the small ones to remove eye makeup while the bigger ones are for the larger areas of the face. All of them are soft and gentle on the skin! The set even came in a reusable pouch. So travel-friendly!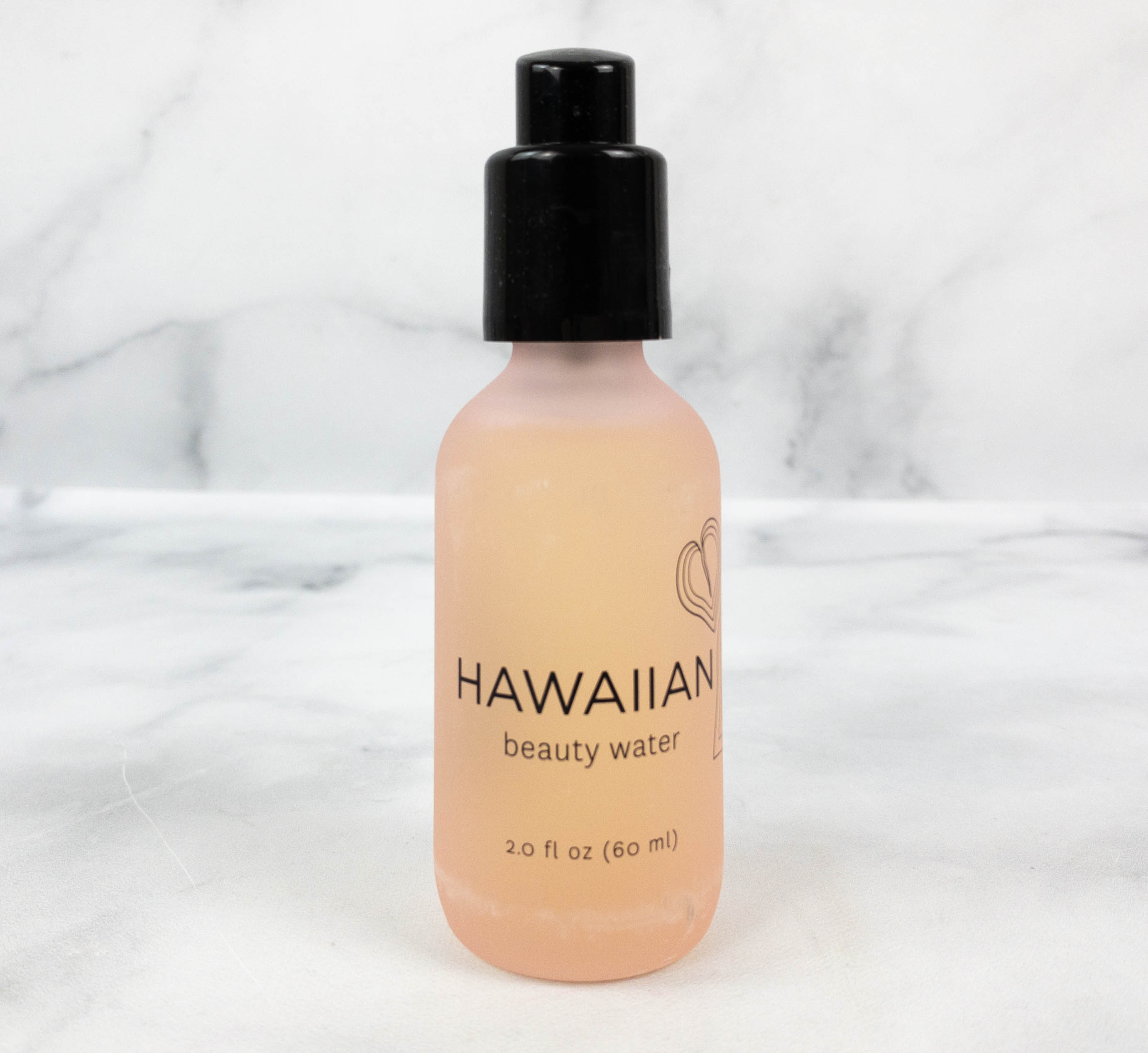 Honua Hawaiian Skincare Hawaiian Beauty Water ($24) Adding to the list of beach-themed beauty items is this gentle liquid exfoliant that helps the skin become more radiant. It contains hibiscus, a powerful antioxidant that works to tighten the pores while improving skin tone.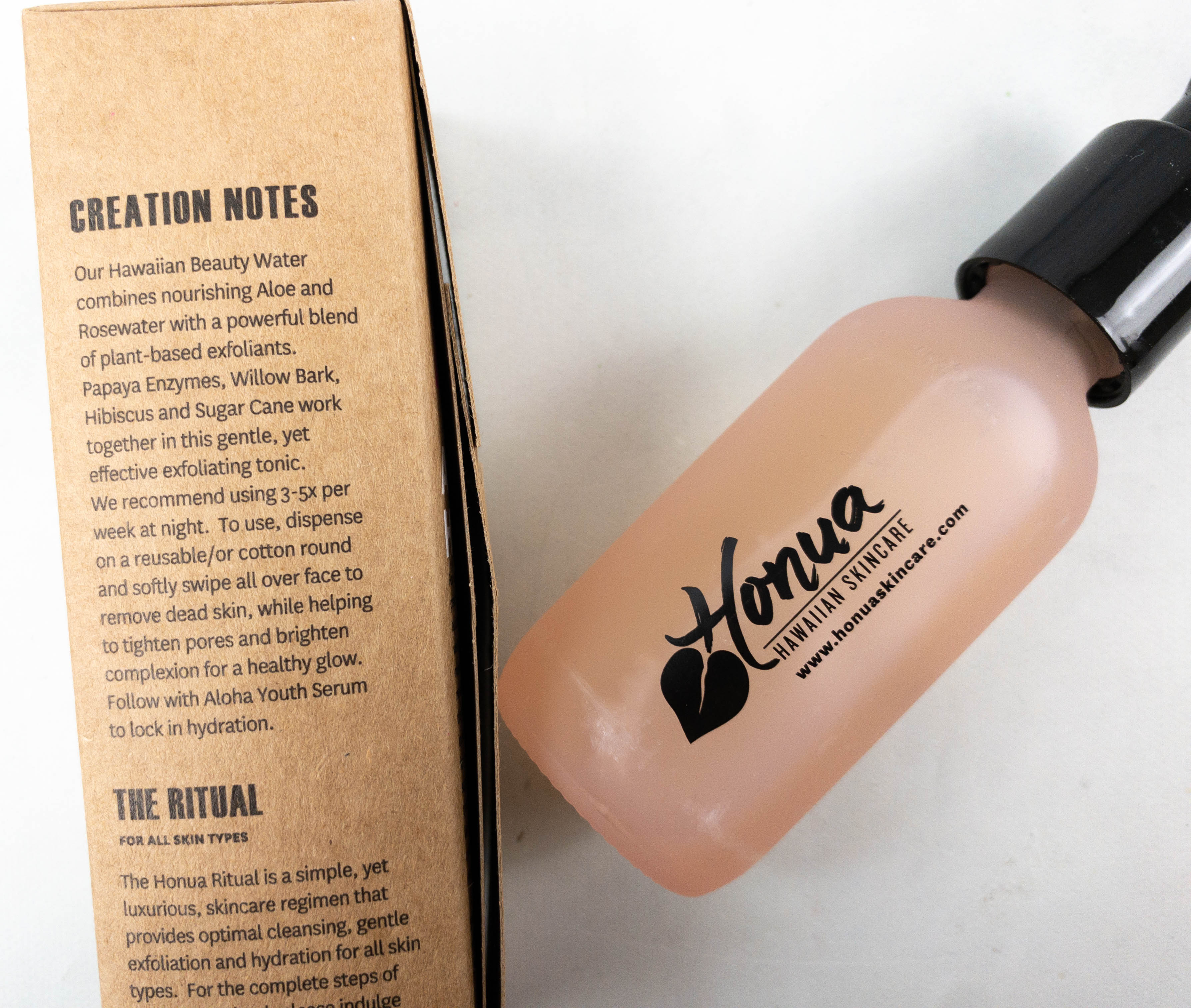 It's easy to apply as well, just make sure you shake it well before spritzing the product on a cotton round then gently massage it onto your face in a circular motion.
LÜME Glow Beauty Granola ($4) A pack of granola in a beauty box might sound weird, but this granola promises skin benefits as it's infused with collagen, biotin, and pearl. I love the texture of this snack. The almonds provide a satisfying crunch and the lavender vanilla is a light yet very enjoyable flavor profile!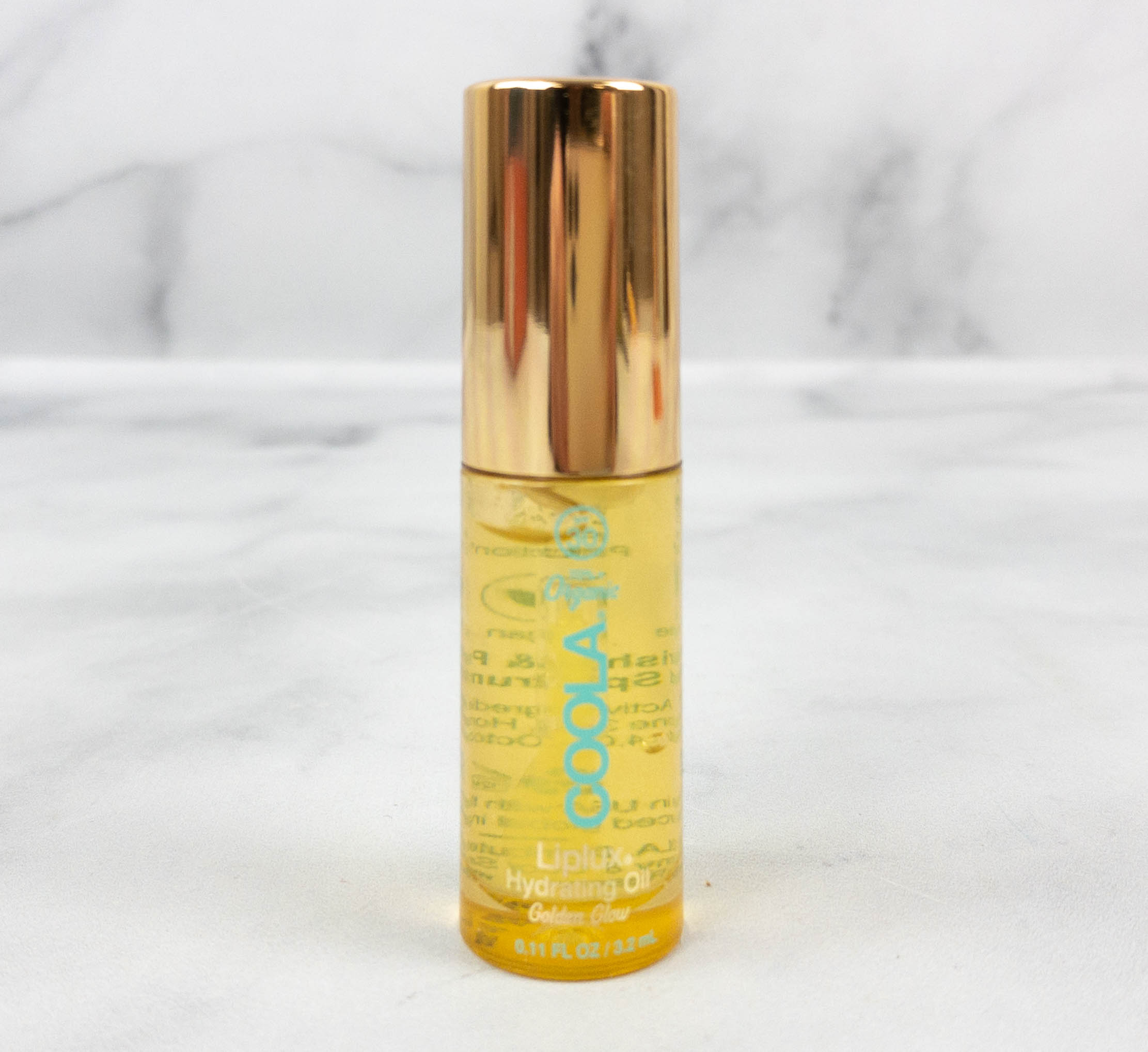 Coola Organic Hydrating Lip Oil ($18) With SPF30, this oil keeps the lips hydrated and protected from the harmful rays of the sun! This is perfect to use whether you're hitting the beach or simply spending time outdoors. Ingredients include nourishing vitamin E, camellia oil, and jojoba oil. It also contains the antioxidant-rich Plant Protection complex! The formula feels comfortable on the lips, and it even leaves a soft and natural looking tint!
Beachly Beauty Box is a great way to get beach-inspired beauty items all year round, adding a touch of beach vibes to your beauty routine even when you can't travel yet! There's no sunscreen, but they included a lip oil with SPF30, which is pretty useful for maintaining healthy and supple lips. Aside from the skin-friendly items, they included eco-friendly makeup remover pads, which help lessen waste that might go into our oceans. The rest of the items are also high-quality! This is such a cohesive curation overall!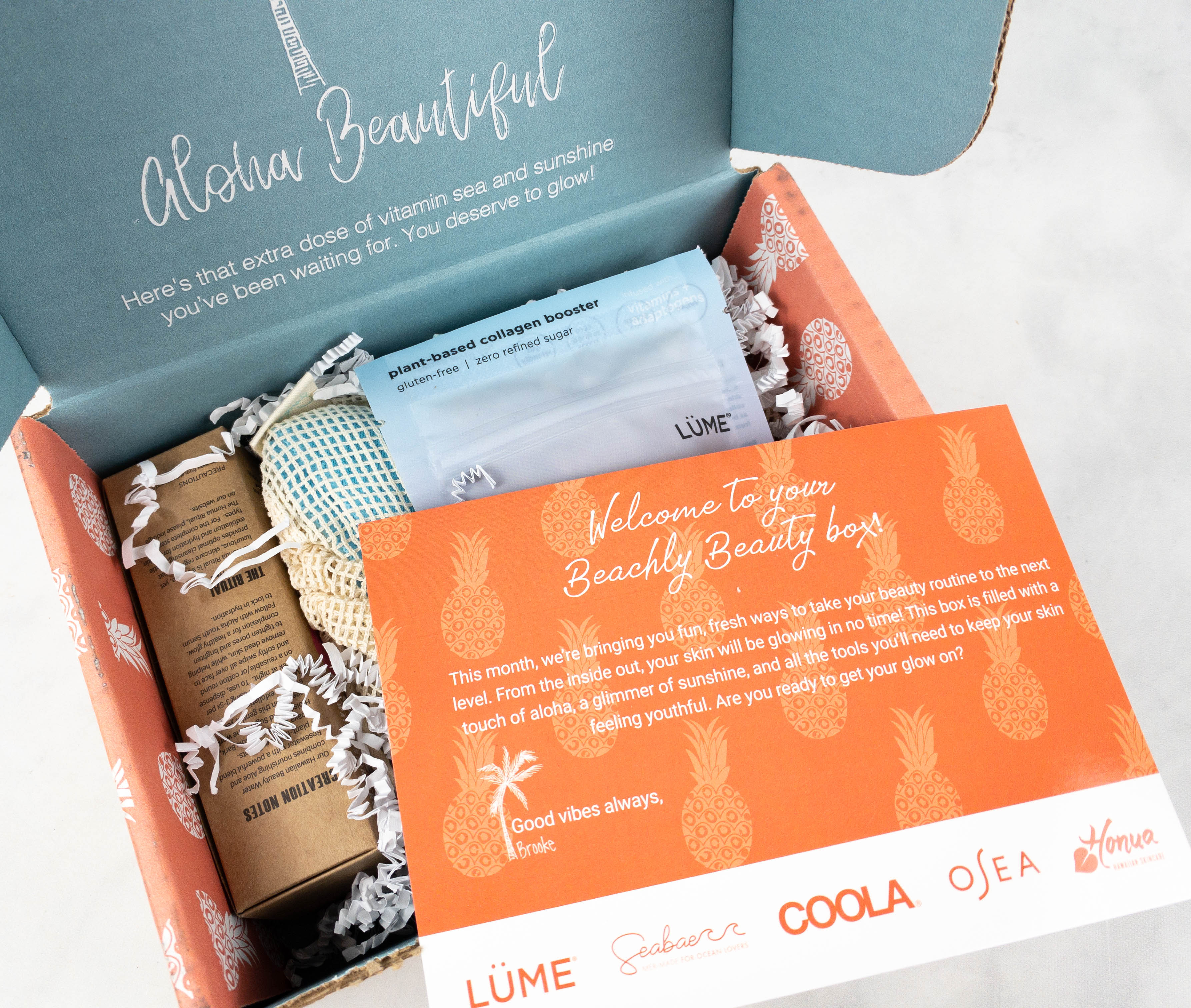 Beachly Beauty Box is a beach-inspired beauty subscription that focuses on cruelty-free and clean beauty products. Each box includes 4-6 beauty products, which may include lip balms, fragrances, cleansers, moisturizers, nail polish, and hair masks. It's $29 per box, with free shipping for the first box and $2.99 shipping for the recurring boxes. They promise at least $75+ retail value in each box. Beachly offers two other subscriptions – the Men's and Women's coastal lifestyle subscription boxes! Each quarterly box includes beach-inspired apparel and accessories worth $250+.
What do you think of the Beachly Beauty Box?