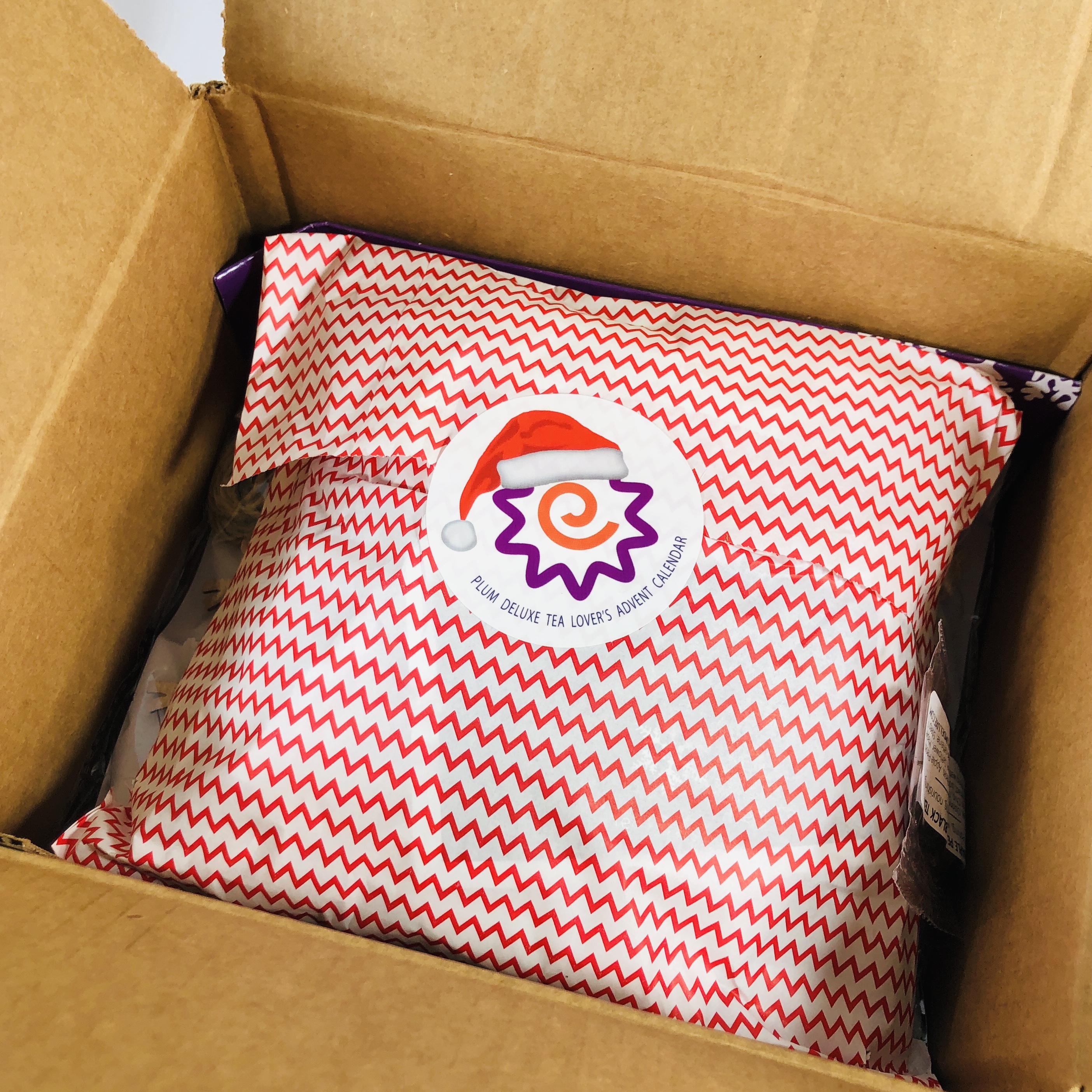 The 2021 Plum Deluxe Tea Advent Calendar is available now to order! This calendar is $50 with teas and hang kit included, or $34 if you just want the teas! This calendar shipped mid November, hurry to get yours (you can catch up and count down with tea!)
What does a tea lover need to celebrate the holidays?  One of our tea lover's advent calendars!   We've handcrafted the advent calendar we know we'd love to have hanging by our fireplace.

Enjoy our full advent calendar experience with the reindeer hanging kit, 24 teas of your caffeine preference, tasting card, storage bag, plus the opportunity to purchase more teas after the holidays at a discount.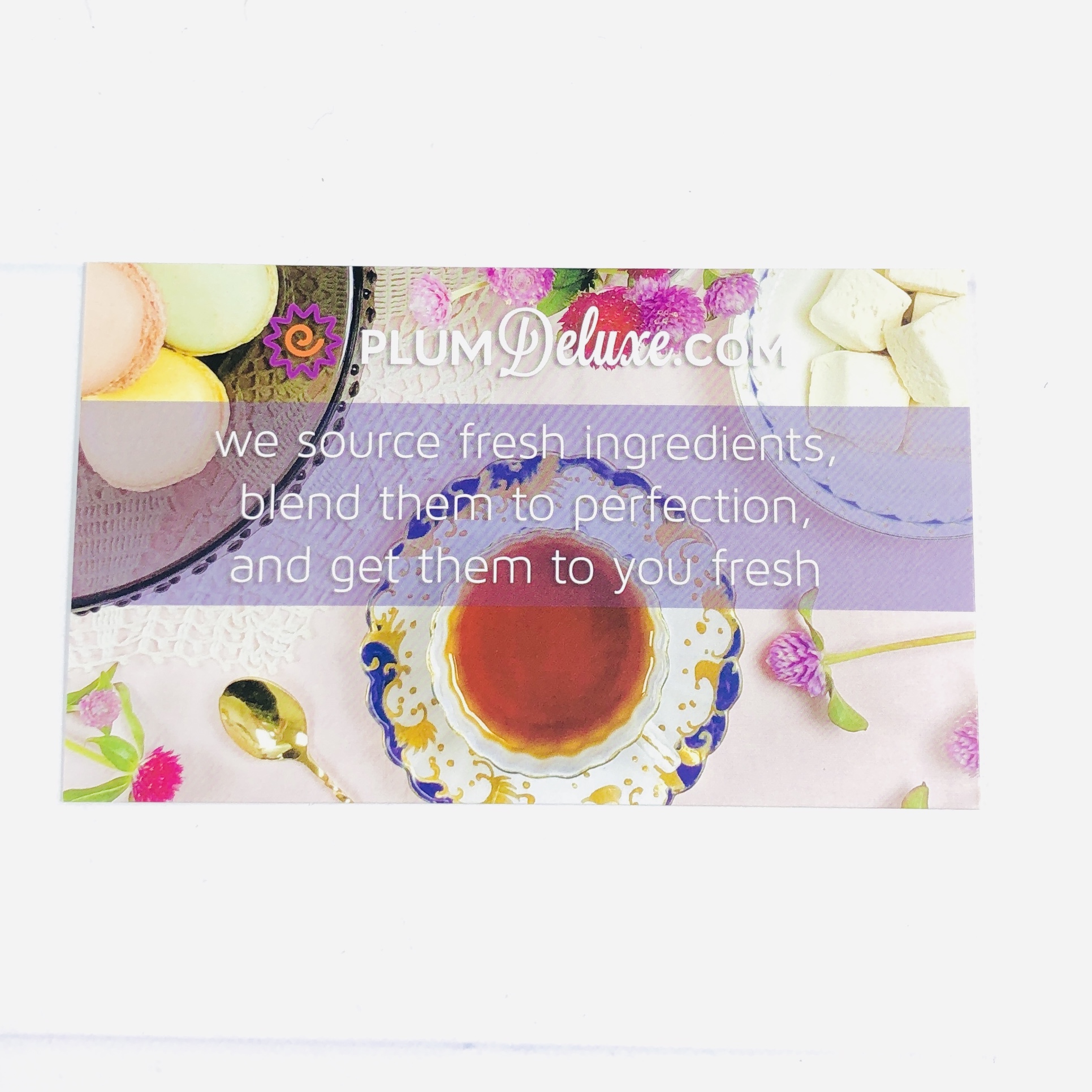 I received a card from Plum Deluxe.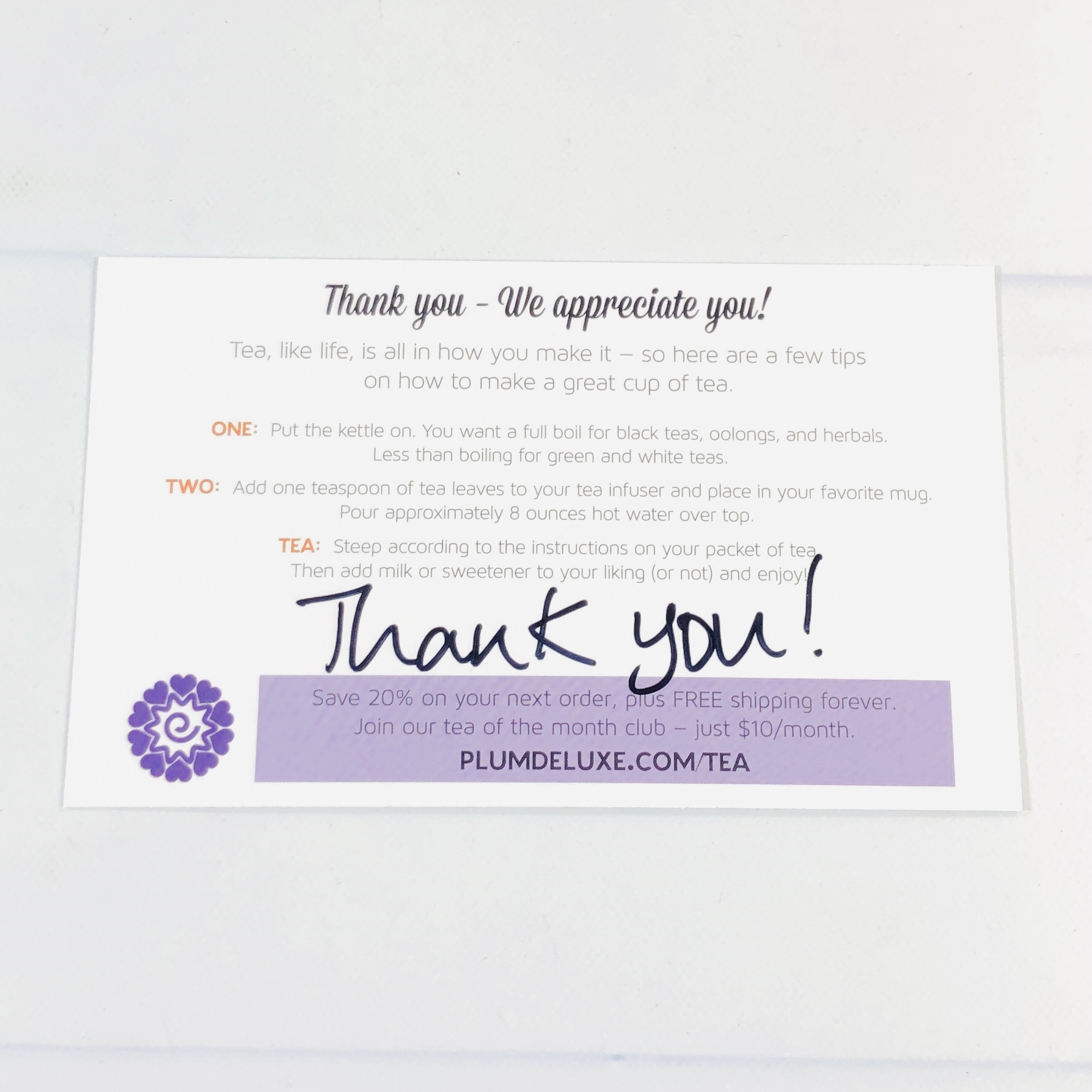 The back had a thank you plus a savings code. Water temps were mentioned — for instance, don't bring water to a full boil for green tea because you will end up with bitter tea.
I received a second card that has a discount code and that says I can order the new blends made for this calendar after December 24th.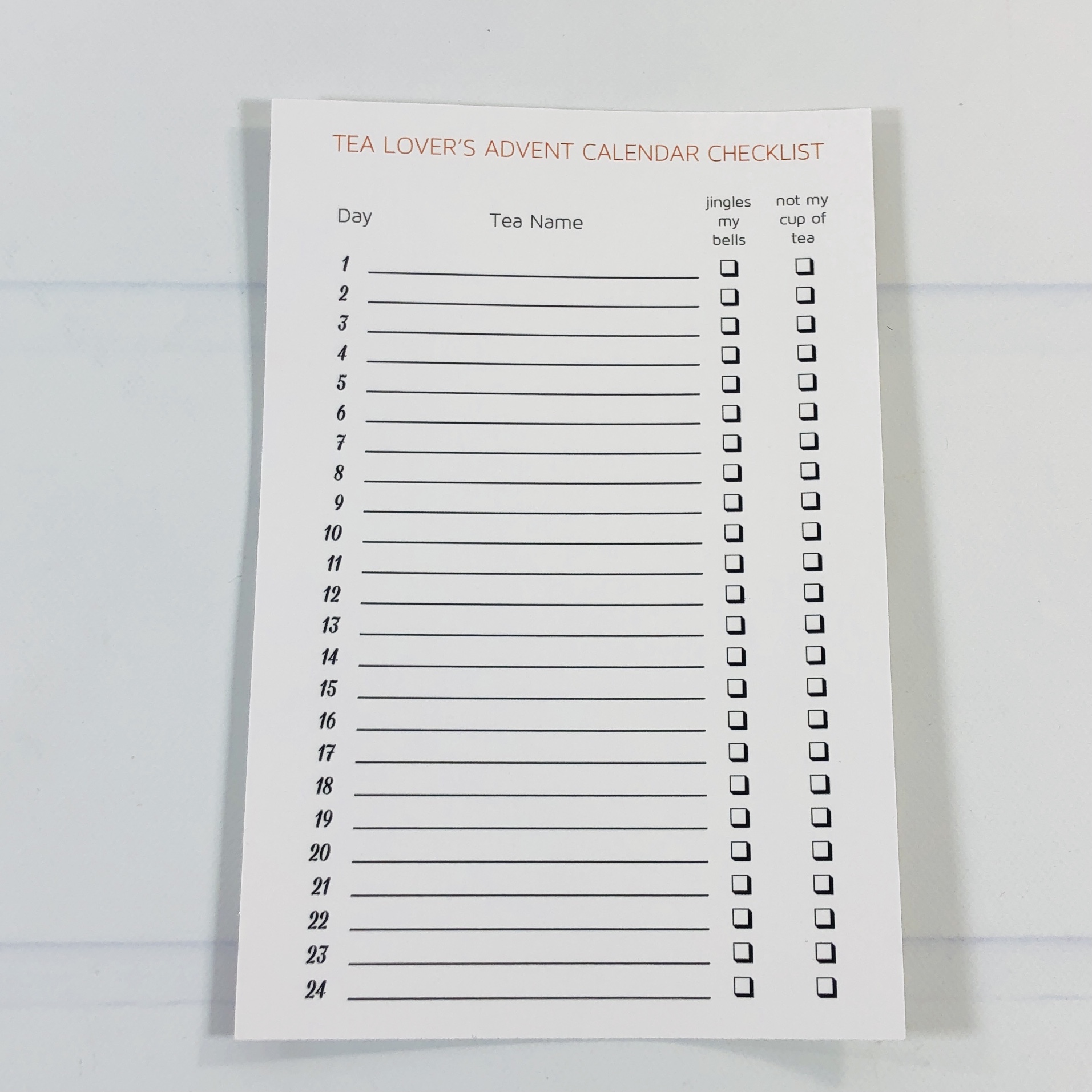 The back of the card has a place for me to write down the name of the teas as I open them and I can rate them in case I want to order more of my favorites!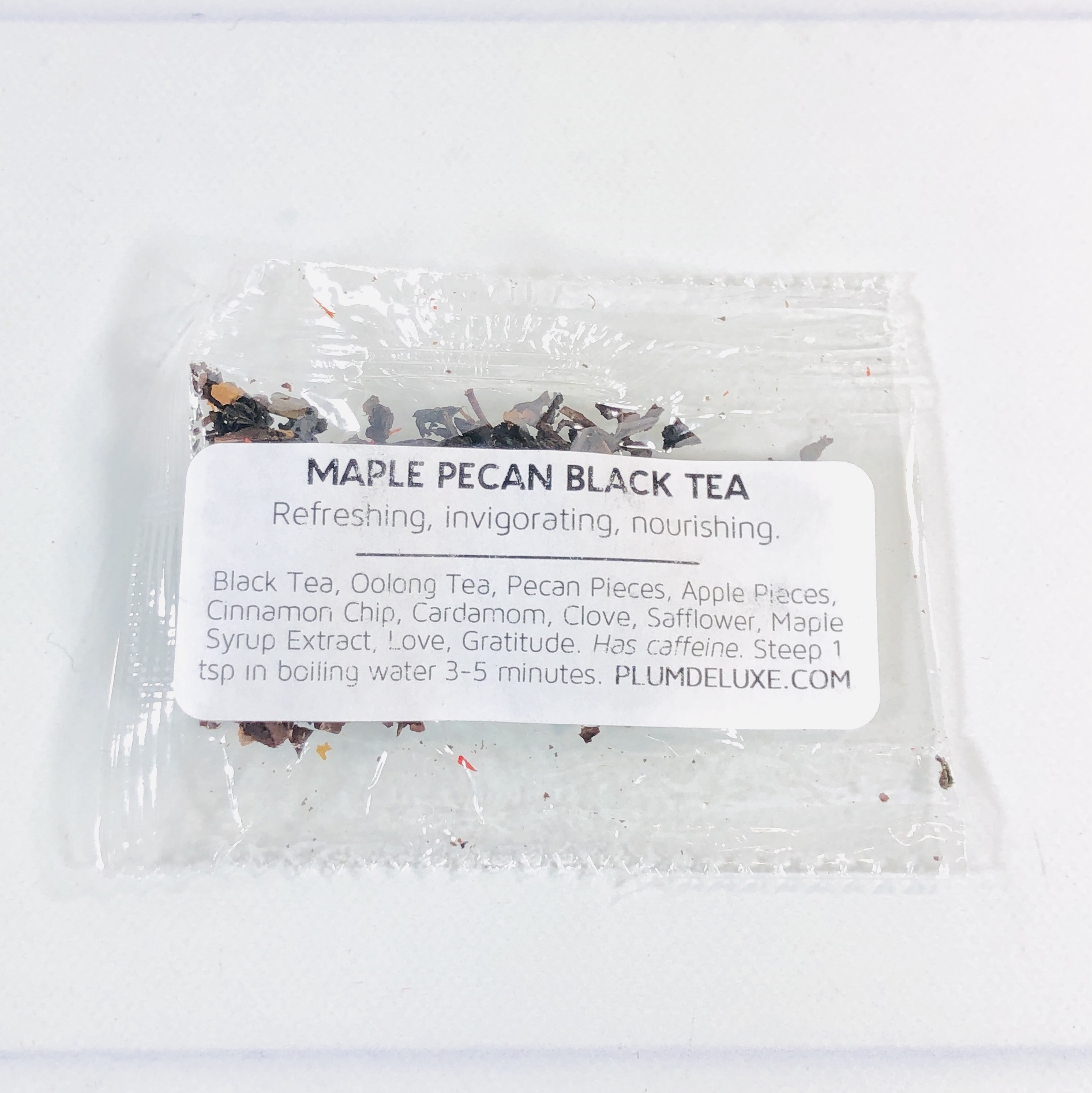 Every Plum Deluxe order comes with a free sample of tea and this one was perfect for the season! The sample lists the ingredients and steeping instructions and I am mentioning this because I have a feeling the teas in this calendar will be packaged in a similar way (although I can assure you there are no tea spoilers ahead!).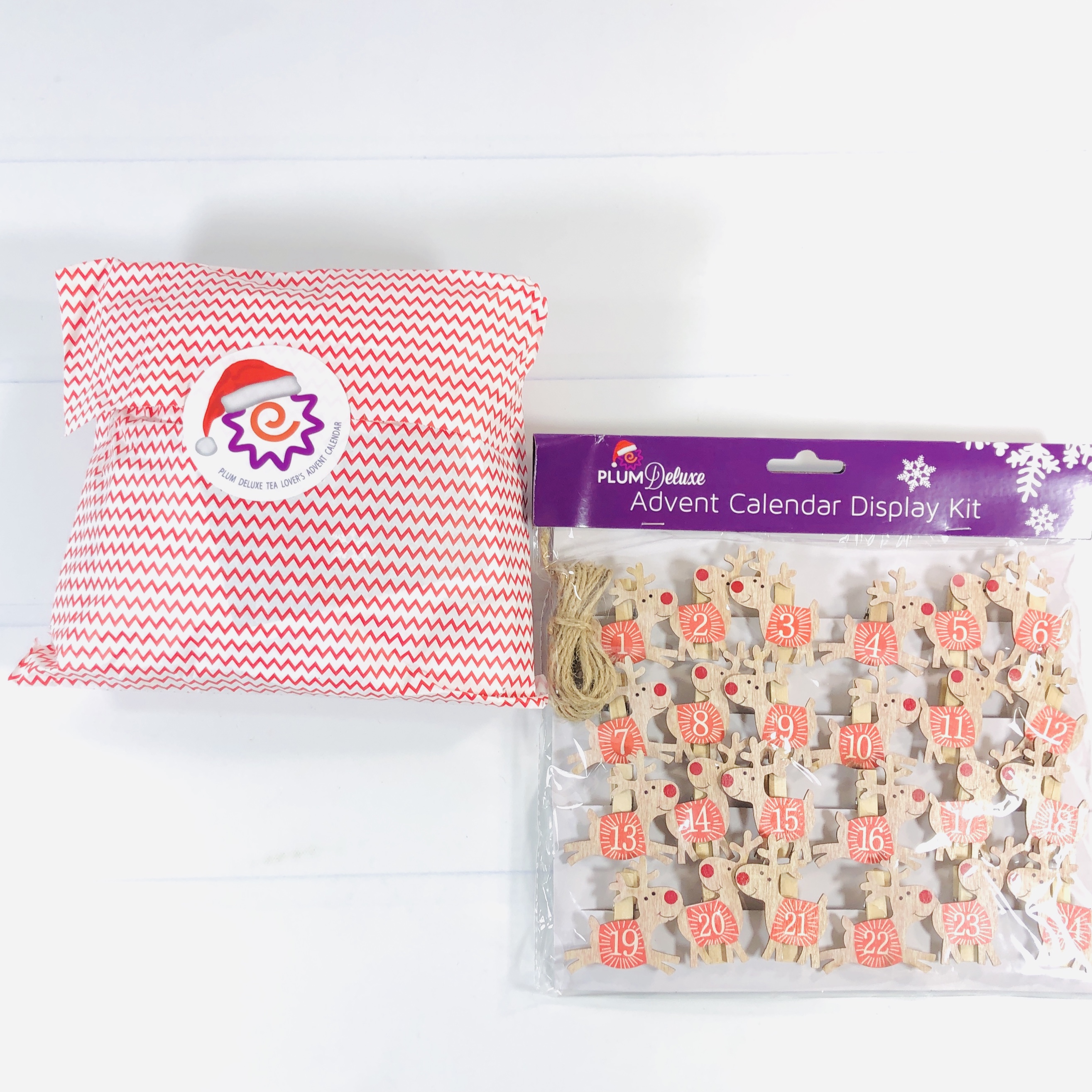 I found a bag held closed with a sticker and a bag of reindeer clips.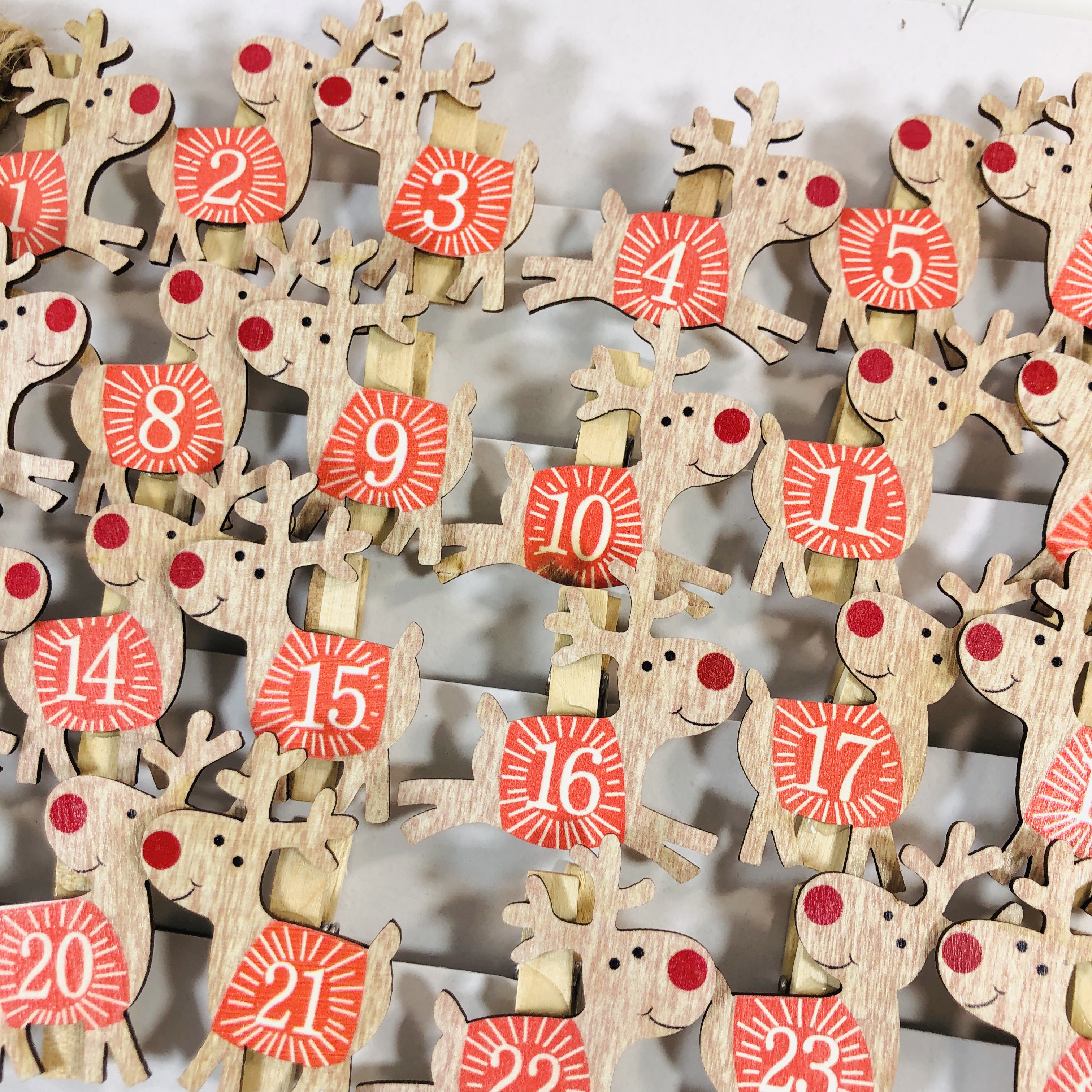 There are 24 reindeer plus some twine to hang them from.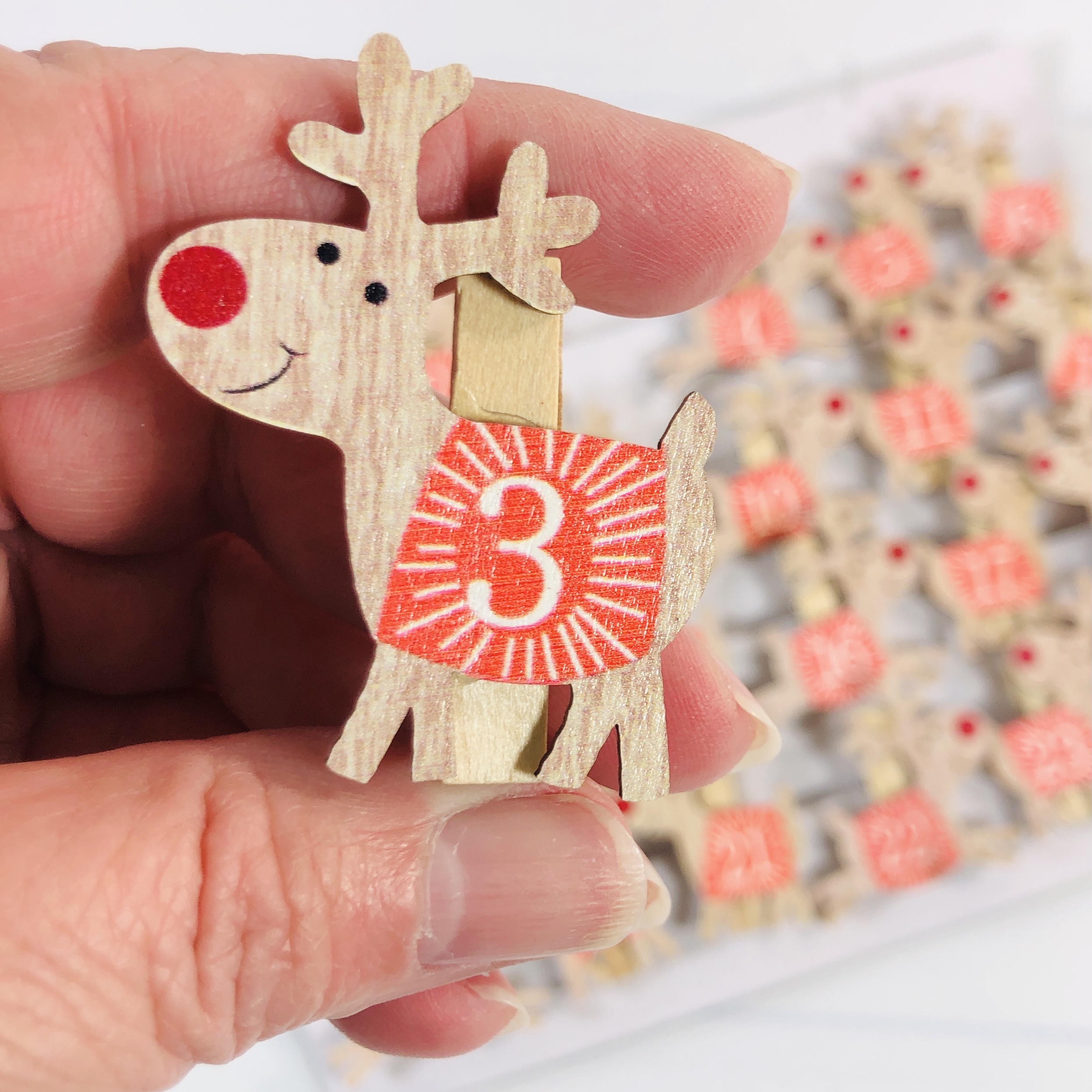 Aren't they adorable??!!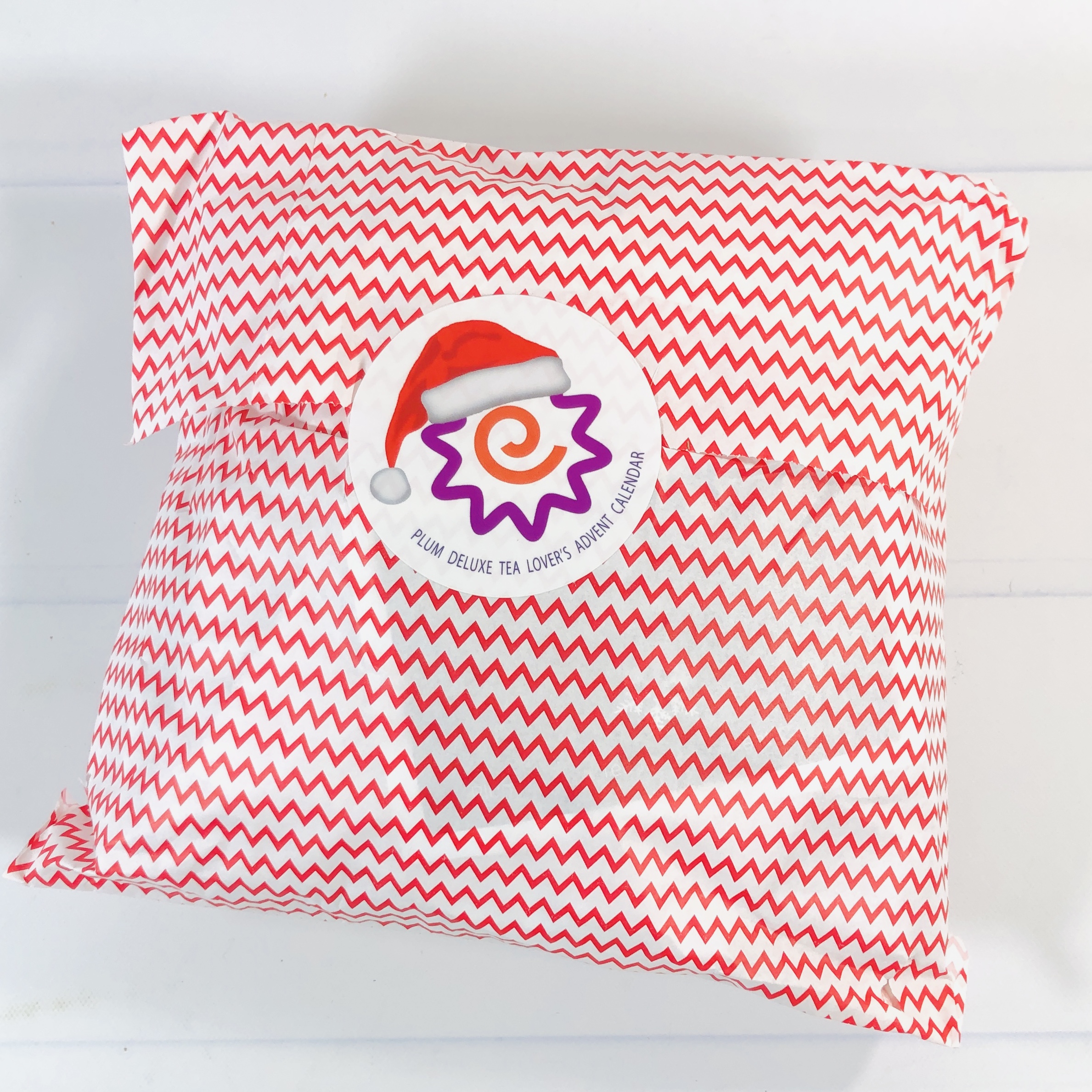 The other bag holds the tea packets.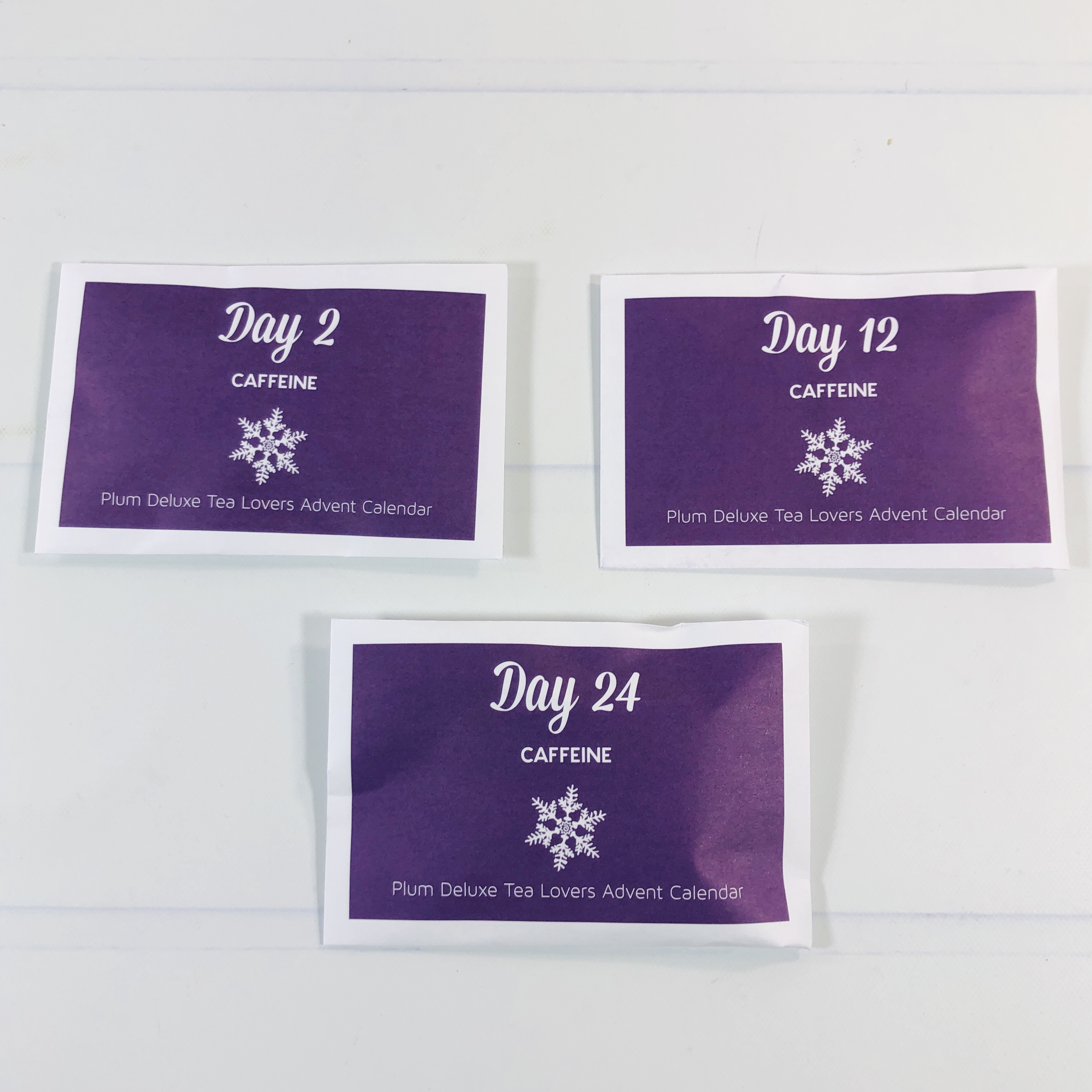 I received the caffeine option, which may include green, black, chai, and white teas. Every packet in this group says "caffeine". There is also an herbal option available. If you're not into reindeer then you can order just the teas for $34. Each envelope holds enough loose leaf tea to make 3-4 cups of steeped tea.
I clipped each bag onto the twine and when December 1st gets here I can start opening the bags and trying my teas! You will need some way to hang the ends of the twine to a mantle or wherever you wish to place your tea calendar. You will also need a way to steep your teas and can use a strainer, disposable tea bag, tea making system, or French press.
I can't wait for December to get here so I can start drinking the Plum Deluxe teas that were in their Tea Advent Calendar! Half of the teas were developed especially for this calendar and I'm sure they will have seasonal flavors aplenty. The reindeer hangers are adorable, I love their cute little smiling faces! I love Plum Deluxe teas, they have amazing flavored teas and I have enjoyed them in the past so I know I am in for a treat come December!
Looking for even more advent calendars? Check out all our posts on Advent Calendars or find more on Amazon! Or, see our entire list of Advent Calendars!