Vellabox is a monthly natural candle subscription box. The candles are always in seasonally inspired scents and are created by the finest American artisans. Each box features a different candle brand. The candles are from small businesses and are made of all-natural wax, cotton braided wicks, and premium fragrance oils. Vellabox also includes a surprise lifestyle gift in every box.
Our Vellabox Candle Curator handpicks the candles and guarantees that they are always all-natural, seasonally relevant and bound to bring warmth and joy to any space. The surprise gift in your box each month is chosen carefully to align with our team's health-centric values.
The Vellabox candle subscription box made the list in our 2021 readers' choice picks of best home and decor subscription boxes and as a favorite affordable subscription!
DEAL: Save 50% on your first box! Use coupon code HELLOSUB50.
The first thing you need to do is decide which level you prefer. You can choose from The Lucerna Box ($10) which includes a 4 oz candle monthly, The Ignis Box ($20) with an 8 oz candle monthly, and The Vivere Box ($30) with an 8oz + a 4 oz candle monthly. Each level receives the bonus lifestyle gift. Shipping is $3 per month for Lucerna and Ignis to the US, and free for Vivere. Vellabox now ships to Canada for $8 per box. I am reviewing The Vivere Box.
IMPORTANT NOTE: Vellabox is getting an upgrade! Coming December, a 16 oz candle will replace the 4oz + 8oz candles in the Vivere box, now with a longer burn time and stronger scent throw. ALSO, all subscribers will have the opportunity to customize their box to their scent preferences.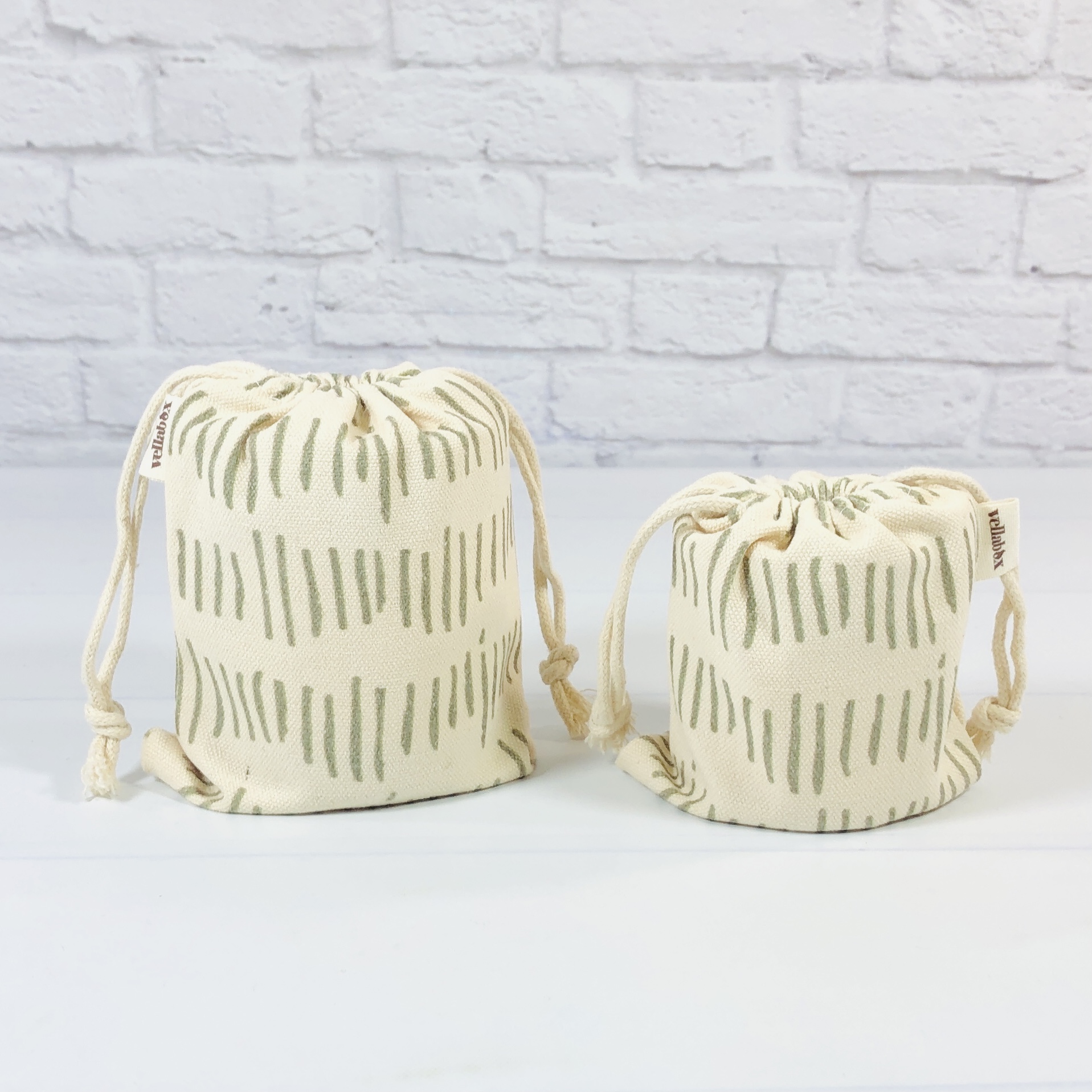 The candles were in reusable drawstring canvas bags. The bags can hold items like jewelry or other trinkets.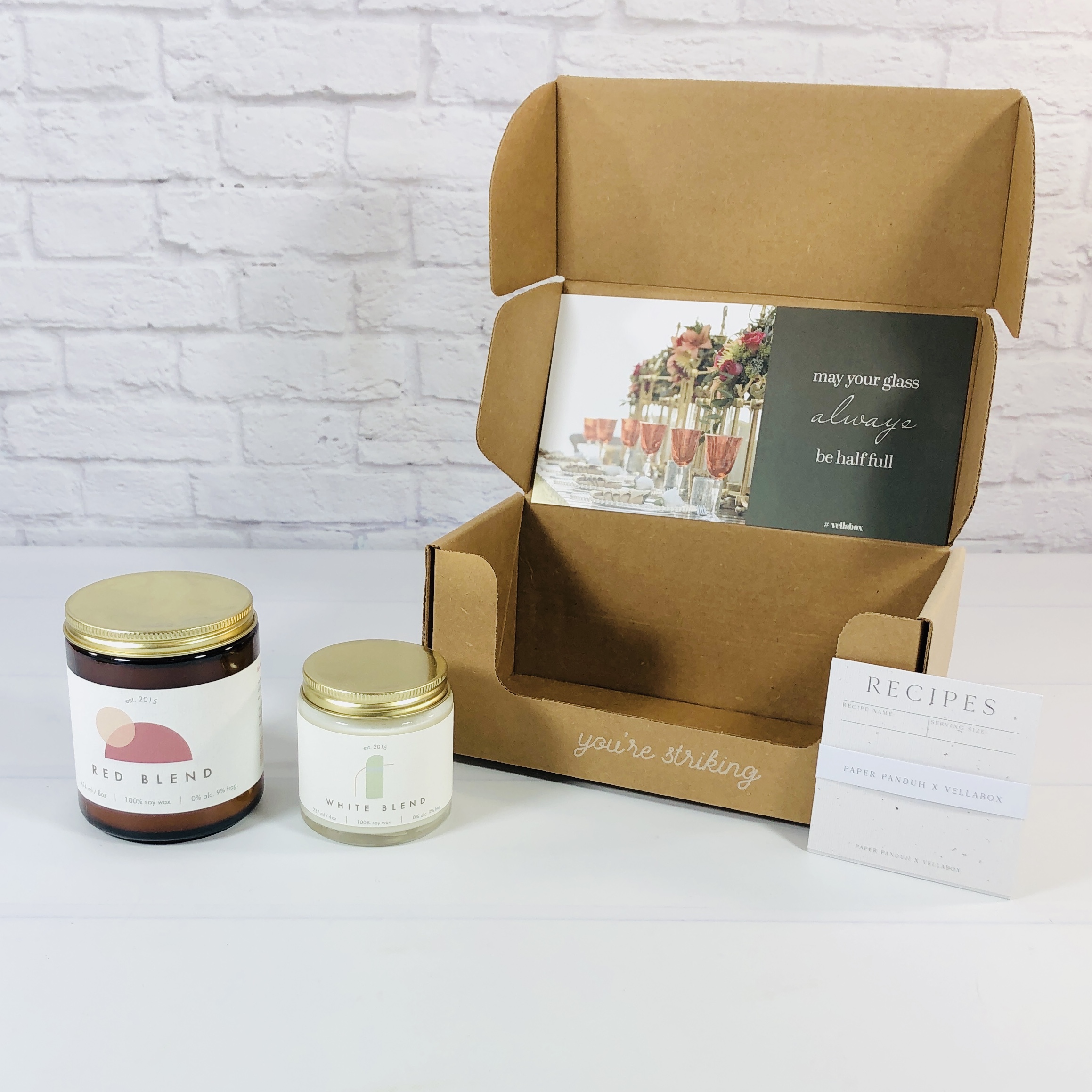 Looking good!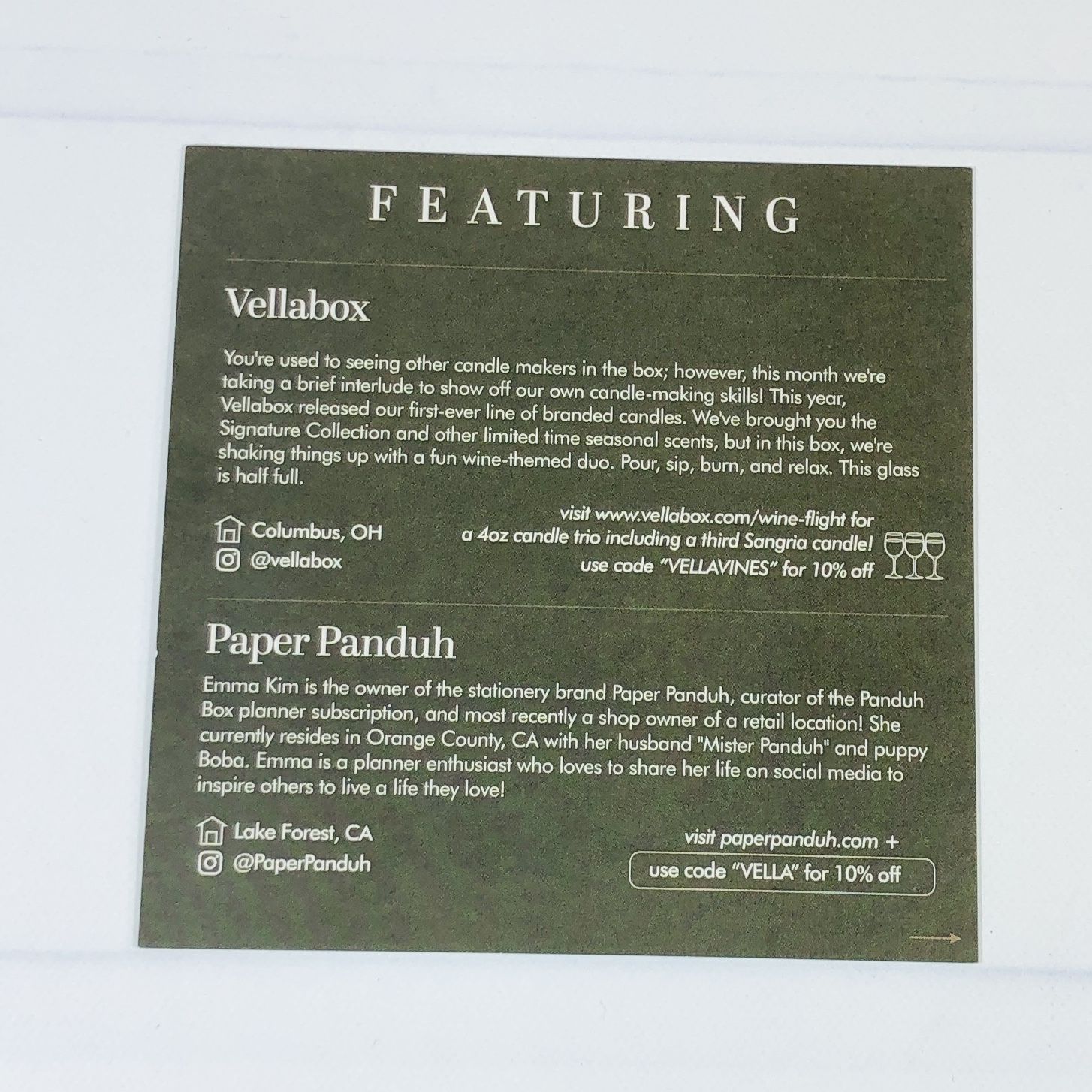 There was a card with info on the featured candle brand, which is none other than Vellabox! They also introduced the maker of the bonus item, Paper Panduh. 
The back of the card listed the scent notes and description for the featured candles. It also listed the bonus item for the box. We are being treated to wine-themed candles this month!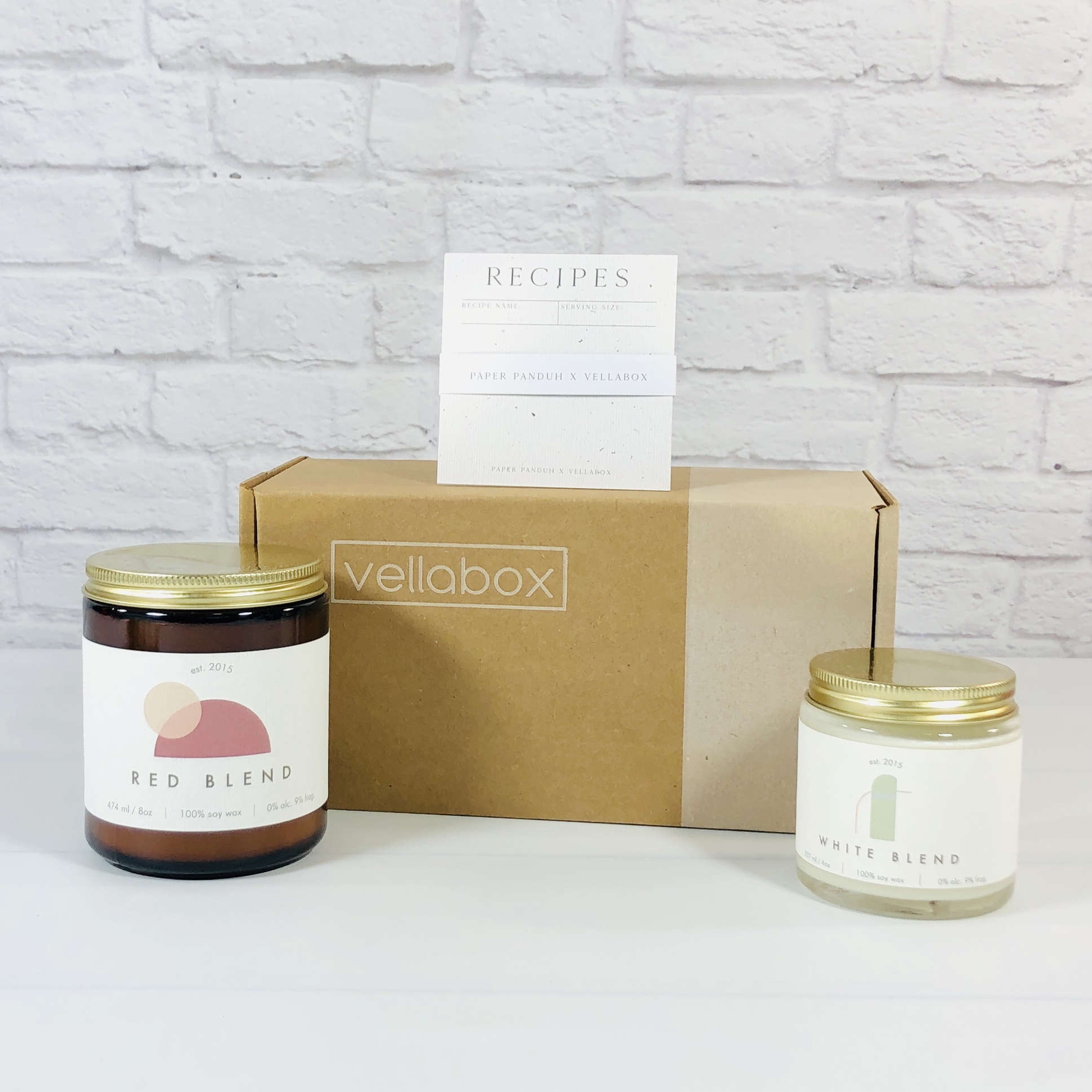 Here's everything in the box!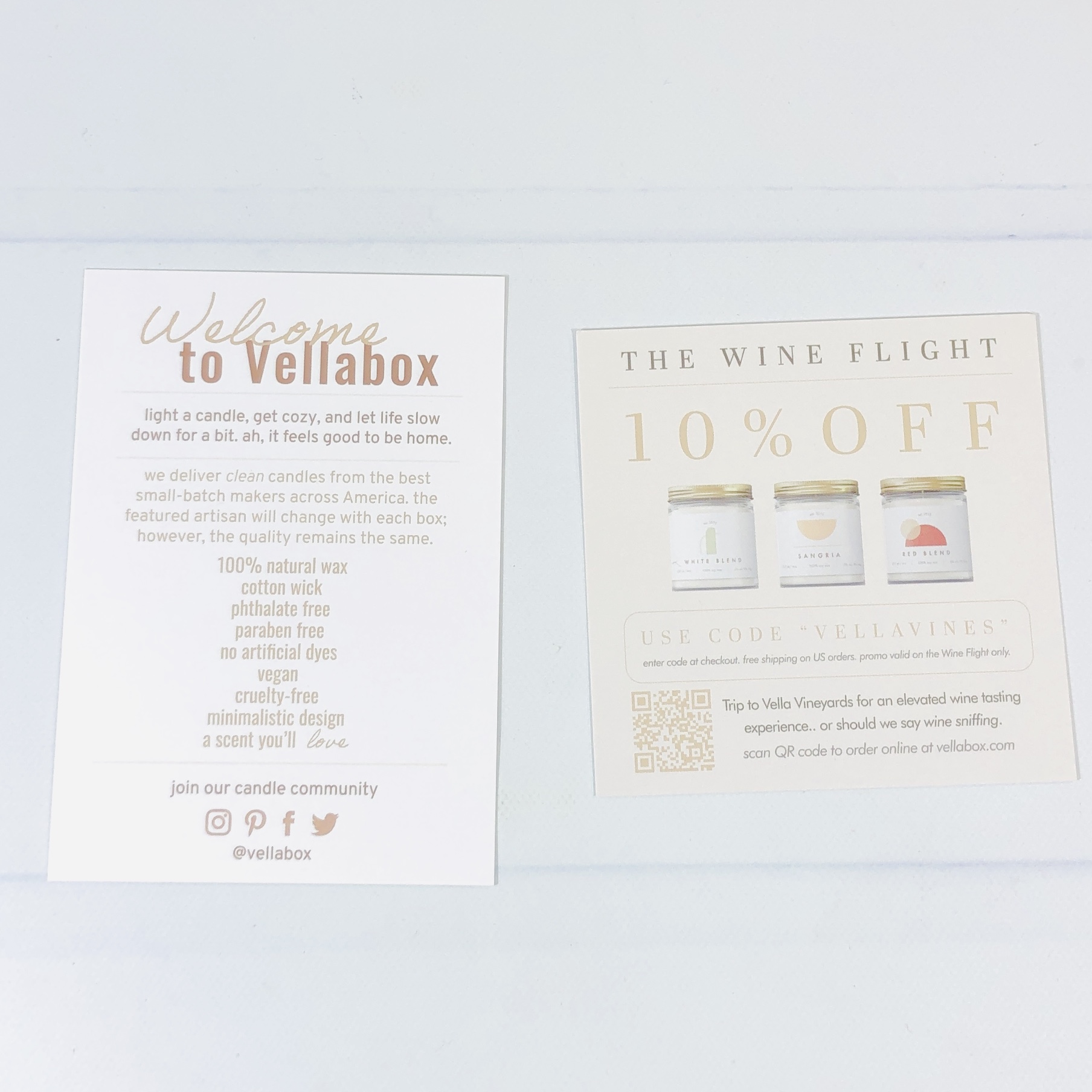 I received a card that welcomed me to Vellabox and that touched on some important aspects of the candles they feature each month, like natural wax and phthalate-free fragrances. There was also a coupon to save on some more wine-themed candles.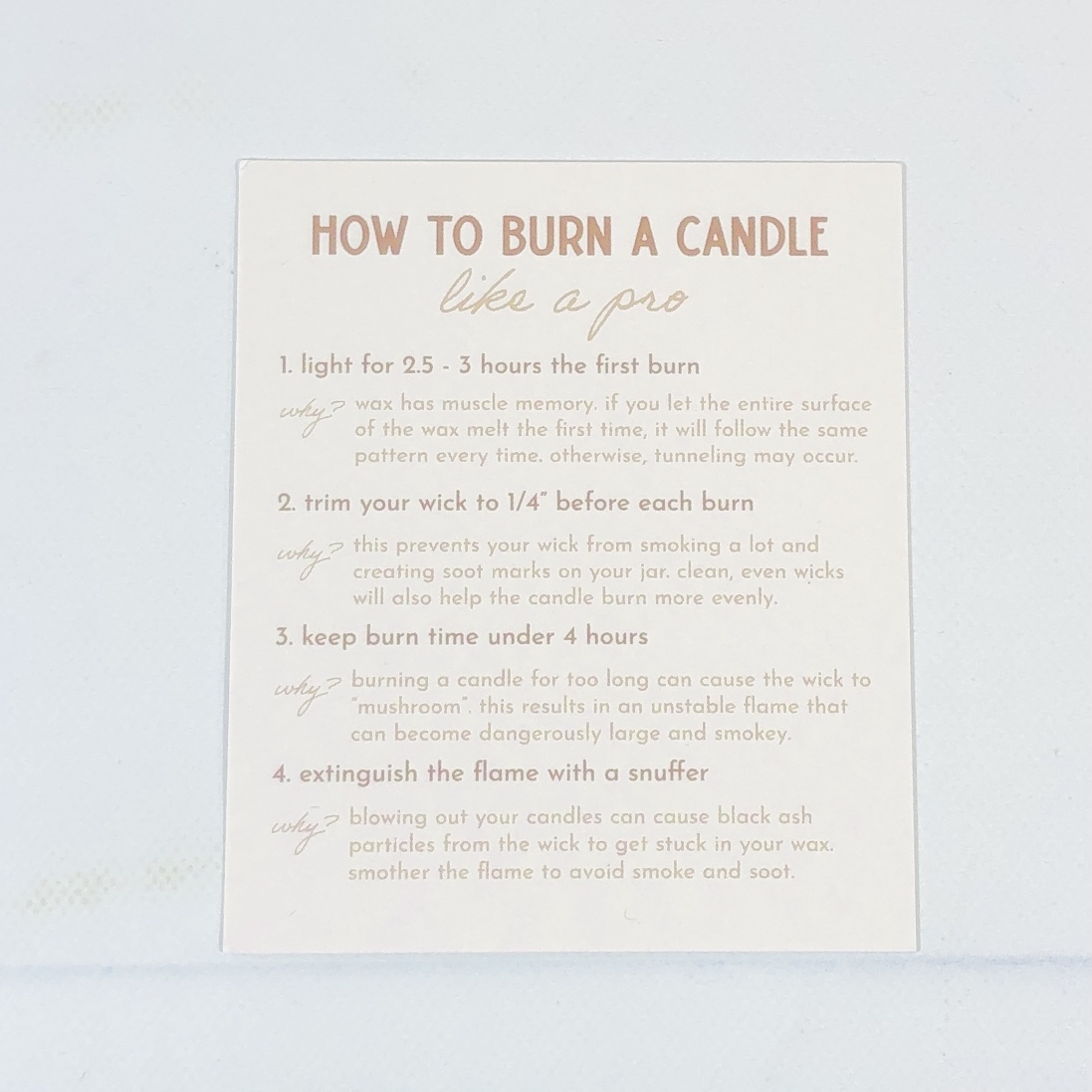 Another card described the best way to burn a candle, and making sure to burn it for a few hours the very first time you use it is important to keep it from tunneling and having that dreaded sunken candle wick.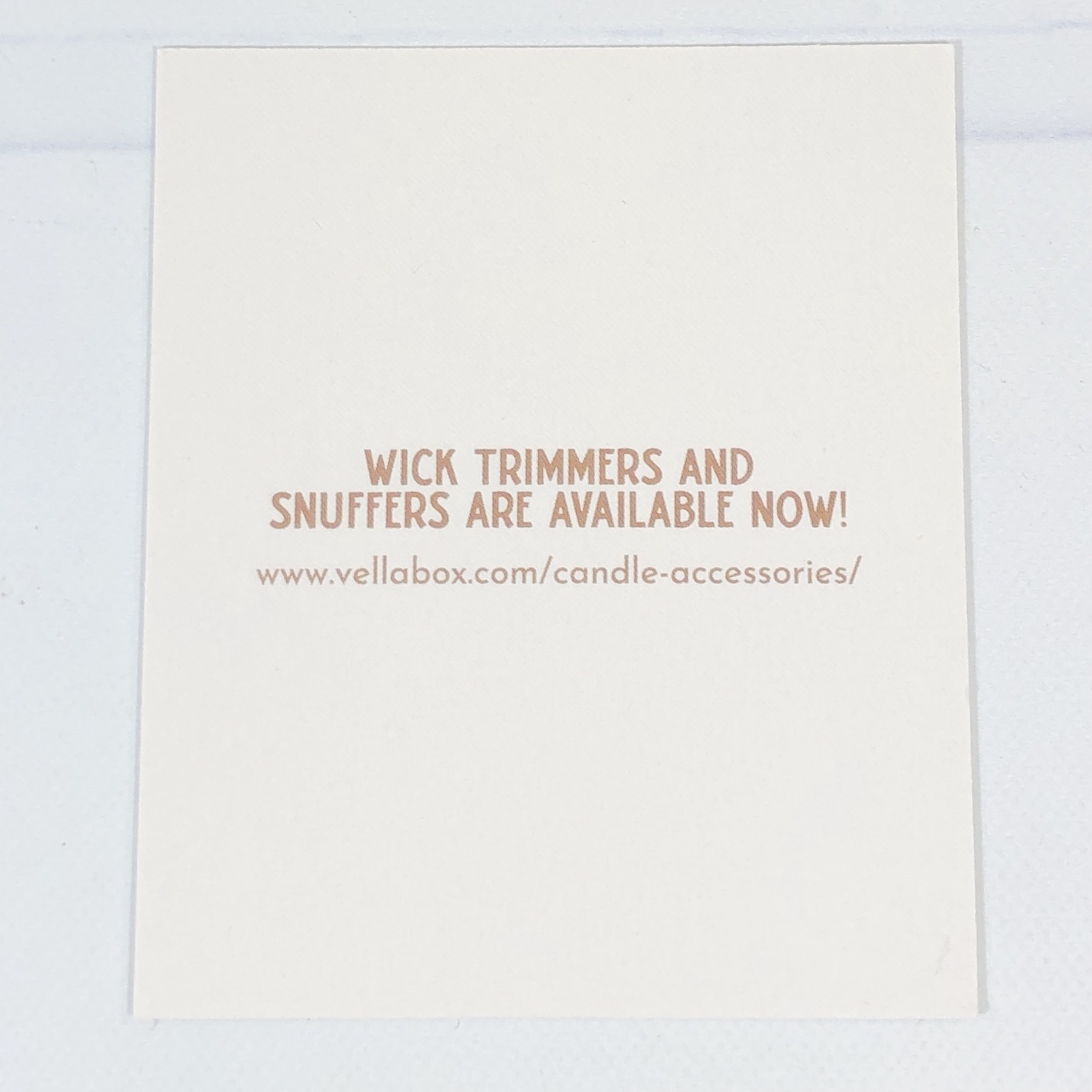 The back of that card described some extras that are available at the Vellabox online shop.
Paper Panduh Recipe Cards are the bonus item for this month. Whether you are celebrating Thanksgiving or sharing home-baked treats with a friend, you can share the recipe on these cards when someone asks how to make your special pumpkin bread or candied sweet potatoes.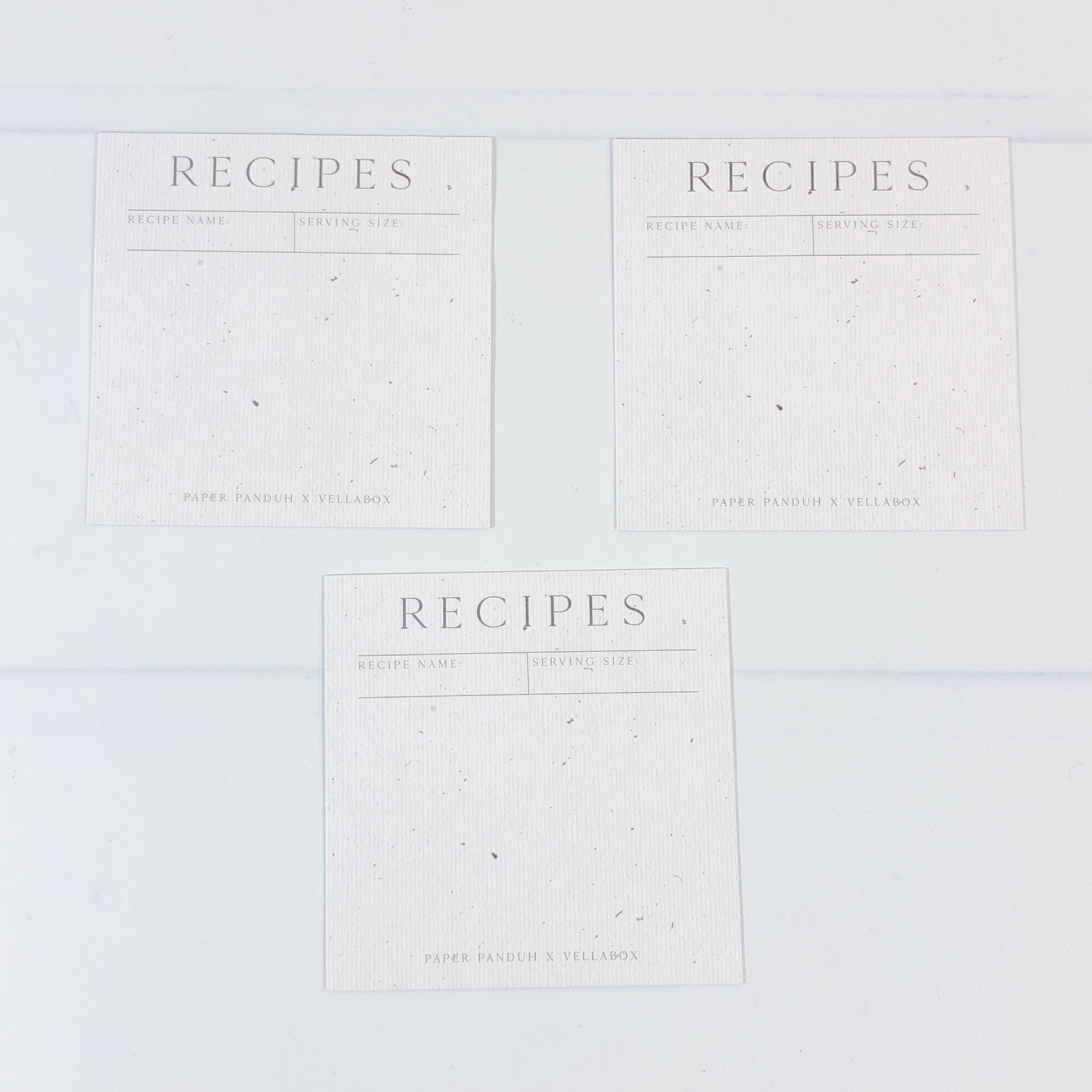 The cards are small, 3″ x 3″, so write small or print and paste. The back is blank.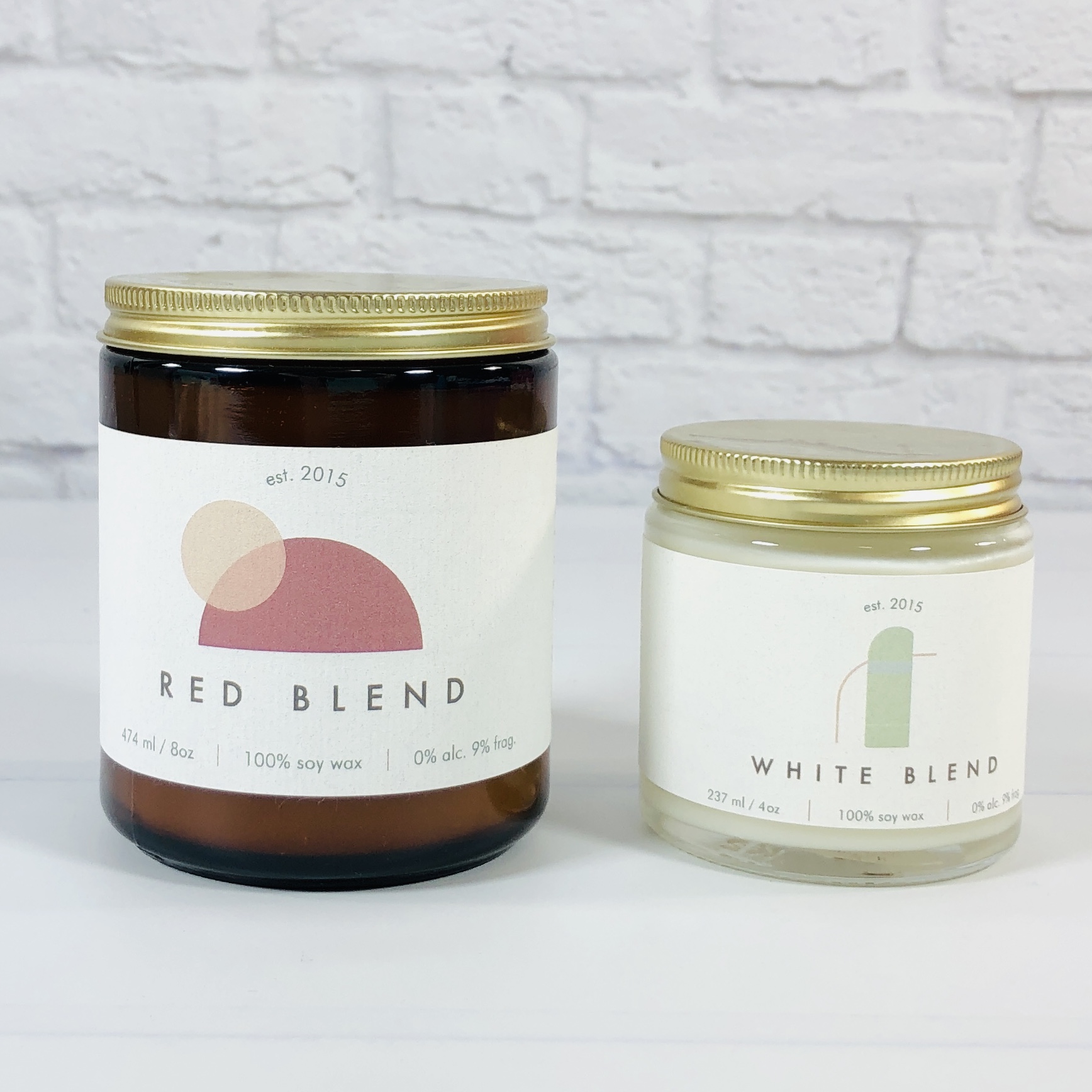 Now onto the candles!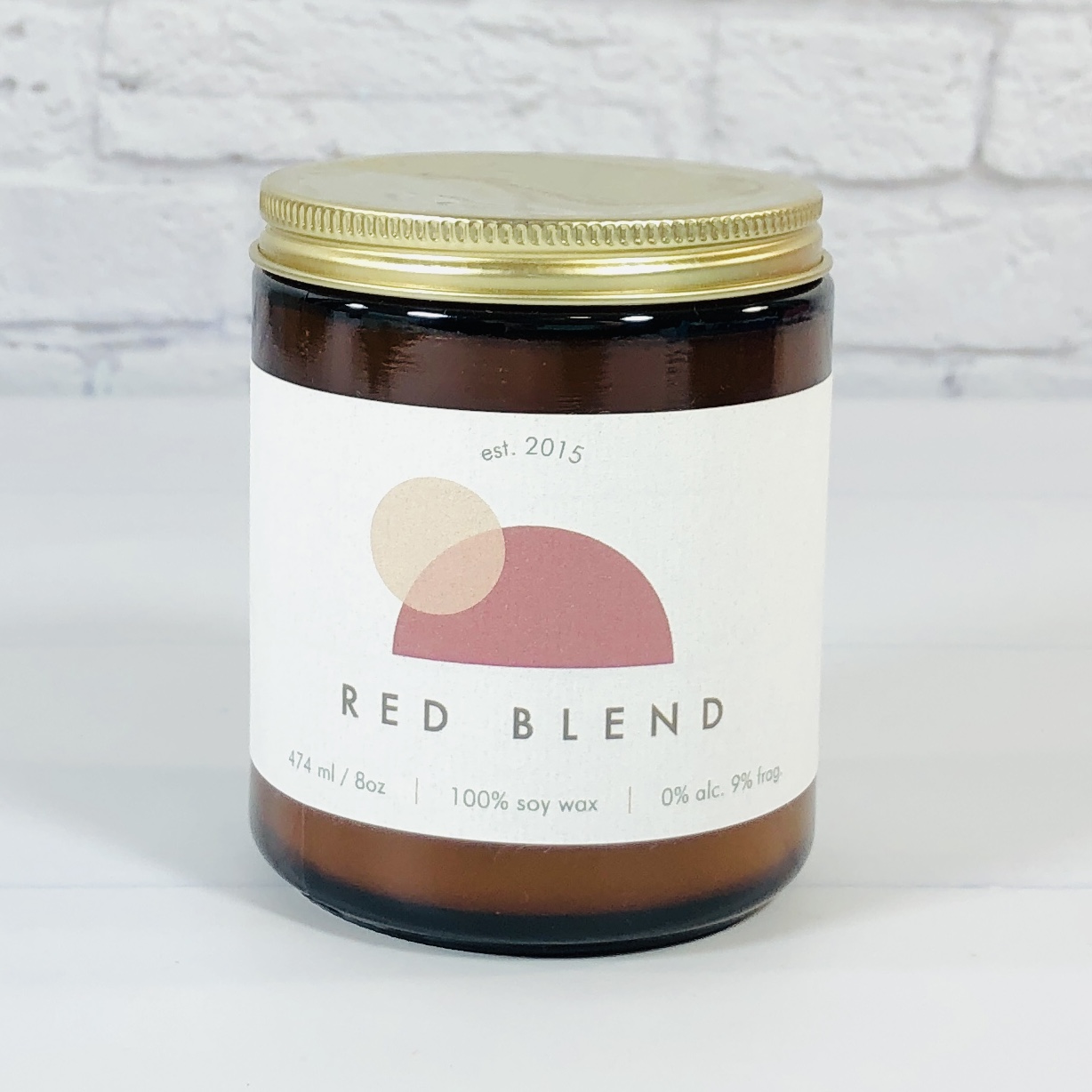 Vellabox Red Blend ($24) Our first Vellabox candle is inspired by red red wine and it was my favorite from this month's box! Vellabox candles are made with 100% soy wax.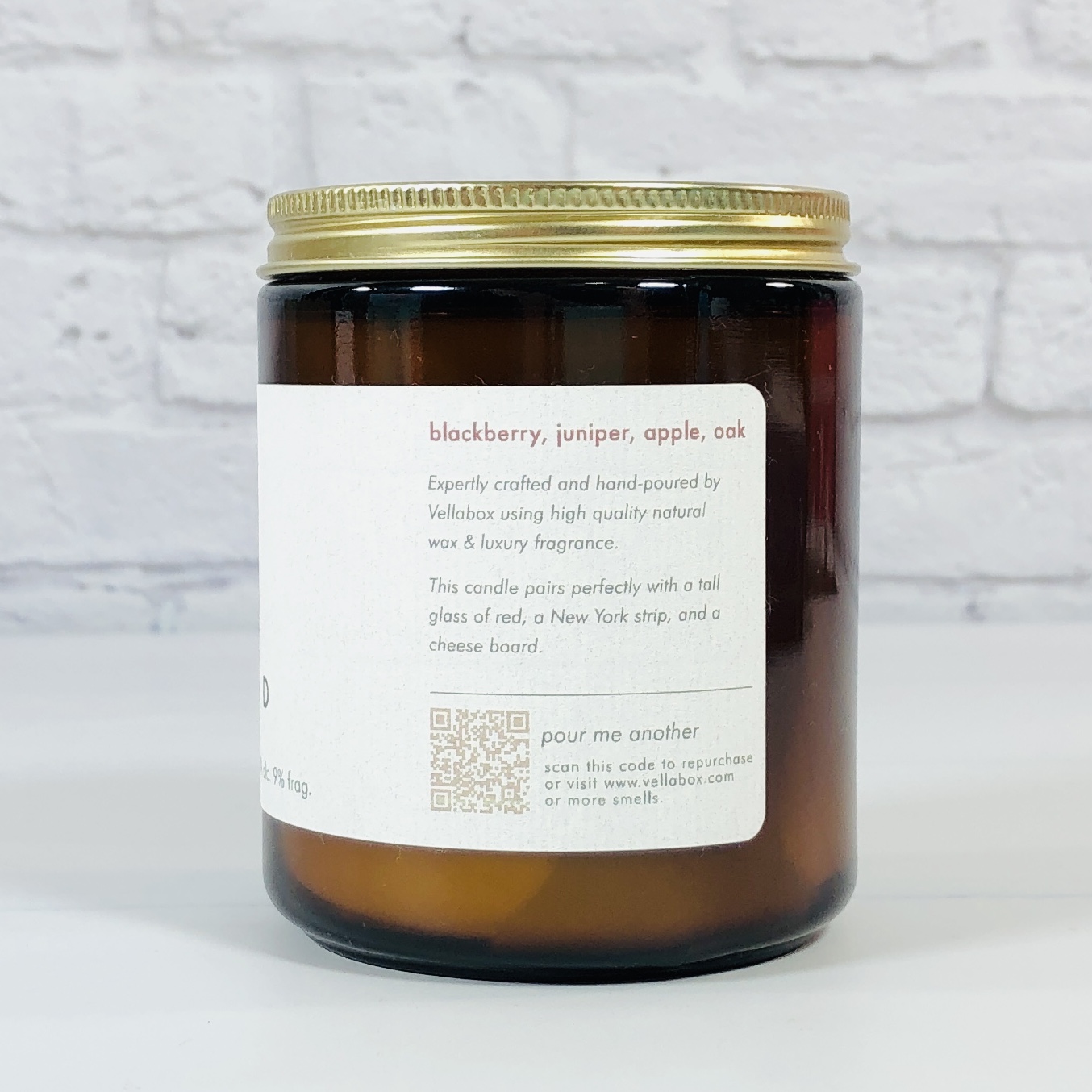 The scent notes include blackberry, juniper, apple, and oak and I love that they put a dinner pairing on the label.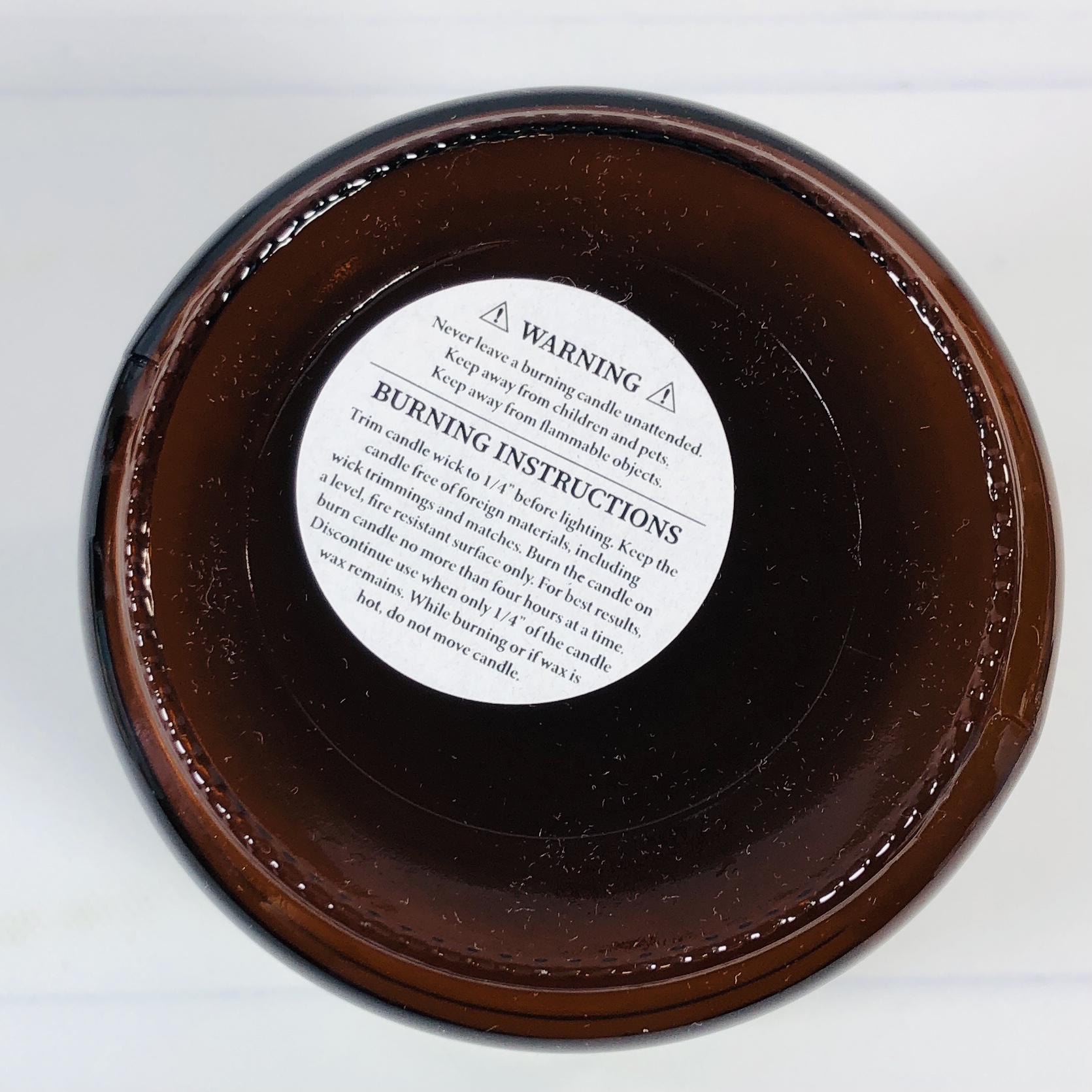 Make sure to burn wisely and keep out of reach of pets and youngsters.
This is a sweet and fruity candle but with a deeper note that makes it work well for fall. This had good throw and I could smell it from the next room over while it was burning.
Vellabox White Blend ($14) The candle inspired by white wine smelled lovely while it was cold, but something was off while it was burning.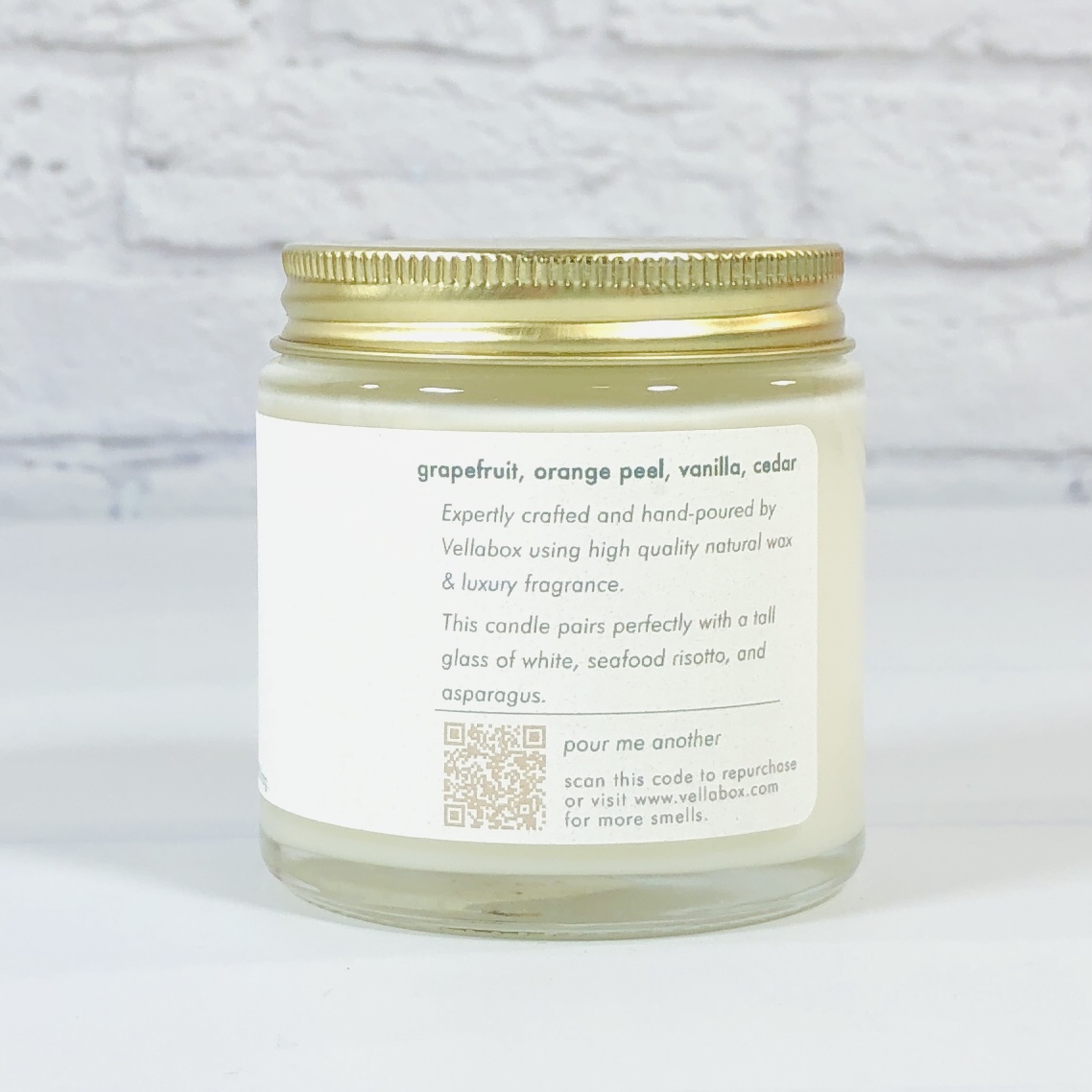 The scent notes include grapefruit, orange peel, vanilla, and cedar and it smells bright and fruity with citrus notes while cold.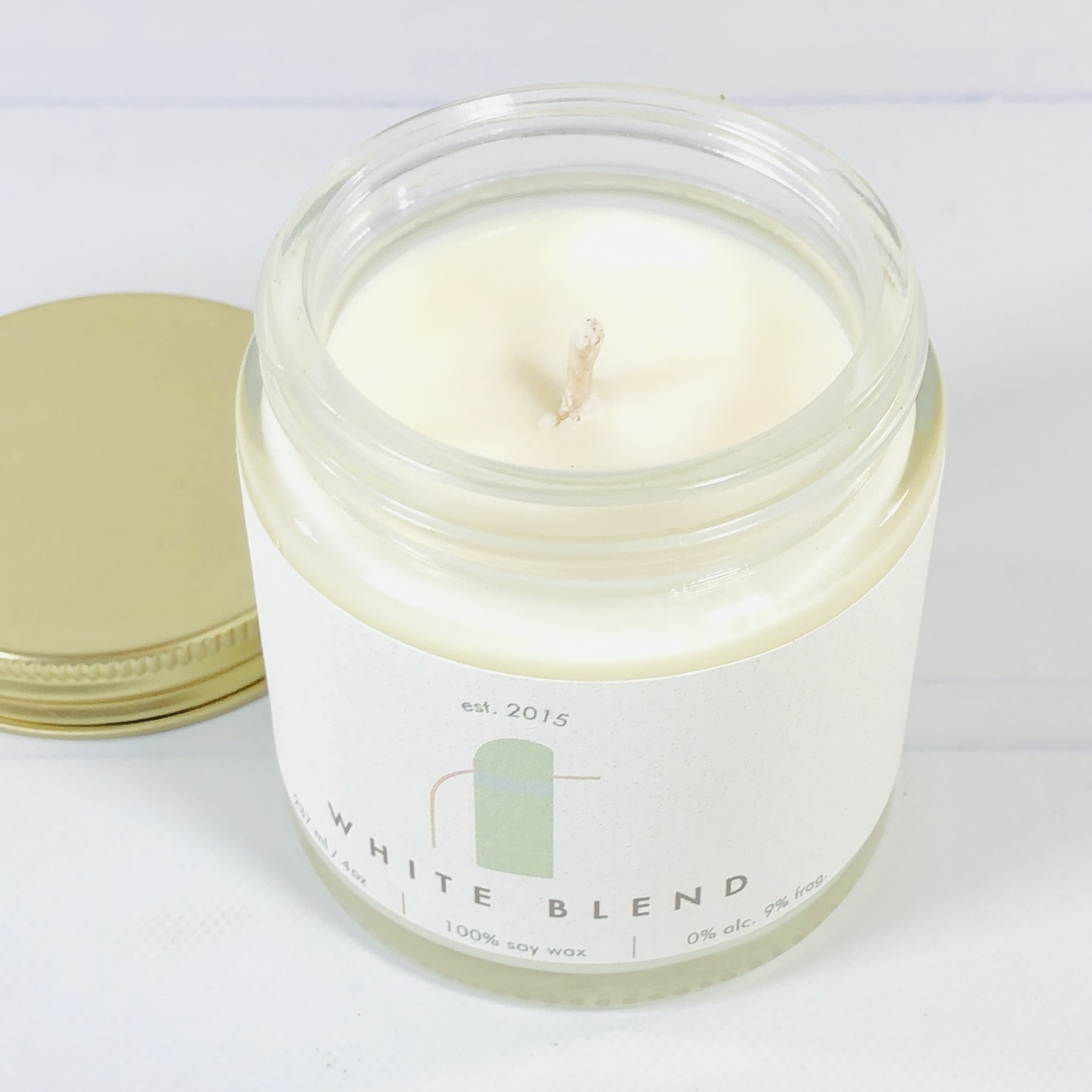 When I burned this candle I noticed an off scent, it smelled like chemicals rather than a sweet candle. I burned it twice and had the same reaction both times. I suspect something is off with either the wax or the perfumed oil used to scent the candle.
I was especially happy with my Red Blend Vellabox candle! Something was off with the White Blend candle so if this happens to you I would reach out to them for assistance. While I was looking around at the Vellabox website, I discovered they have curated Spotify playlists, and I'm loving it! I think they are supposed to have them coordinate with the candles (each candle will have its own playlist) but right now I'm listening to Oversized Flannel (inspired by Traditional Chai). Next month's box is going to be different and I am looking forward to seeing the direction Vellabox is taking!
What do you think of this box?