The Dapper Dog Box is a monthly box for your best friend in the world – your dog! They source organic and natural items from passionate small companies that love dogs, hand-picking each item for your dog based on a personalized survey. The survey lets you customize your dog subscription box for gender, five different dog sizes, and also any allergies. The regular sized box has 4-6 items with an average $50 value.
DEAL: Save 10% off your first shipment! Use coupon code HELLOSUBSCRIPTION.
Dapper Dog's treat, toy, and bandana subscription made our 2021 readers' choice list of best subscription boxes for dogs!
Bandana. This month's double-sided bandana looks cute and… delicious! The first side has a grey base, with whole roasted turkey and legs all over.
The other side has a red base color and it contains different baking tools, ingredients, and baked goodies!
Dog Toy. Next are fun toys for dogs! This month's box includes two plushies. The first resembles a roasted turkey leg and the second toy looks like a slice of pie. They are both soft, making them ideal toys for cuddling!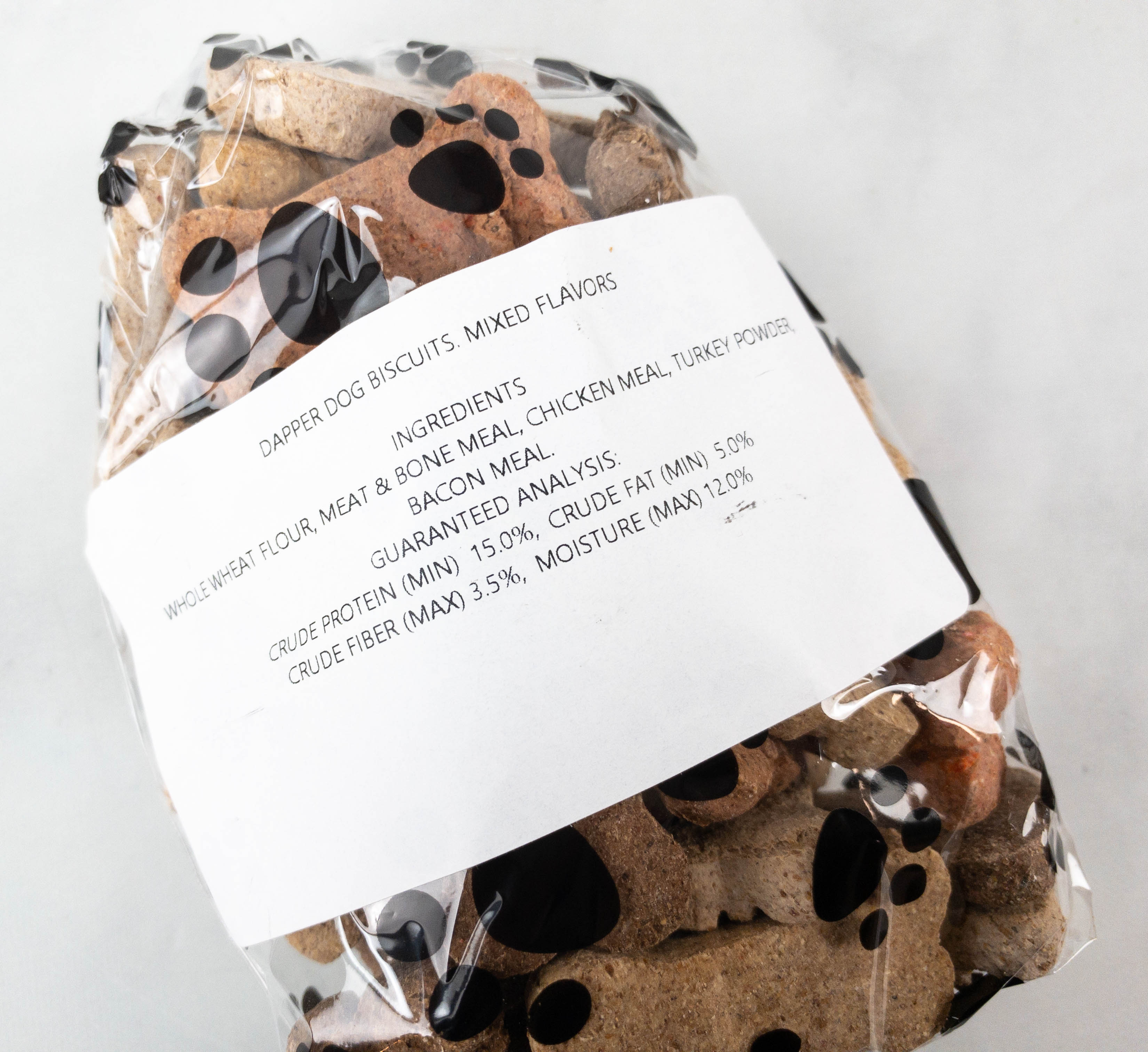 Dog Treats. Here's a pack of crunchy dog biscuits that comes in different flavors. They're made with whole wheat flour.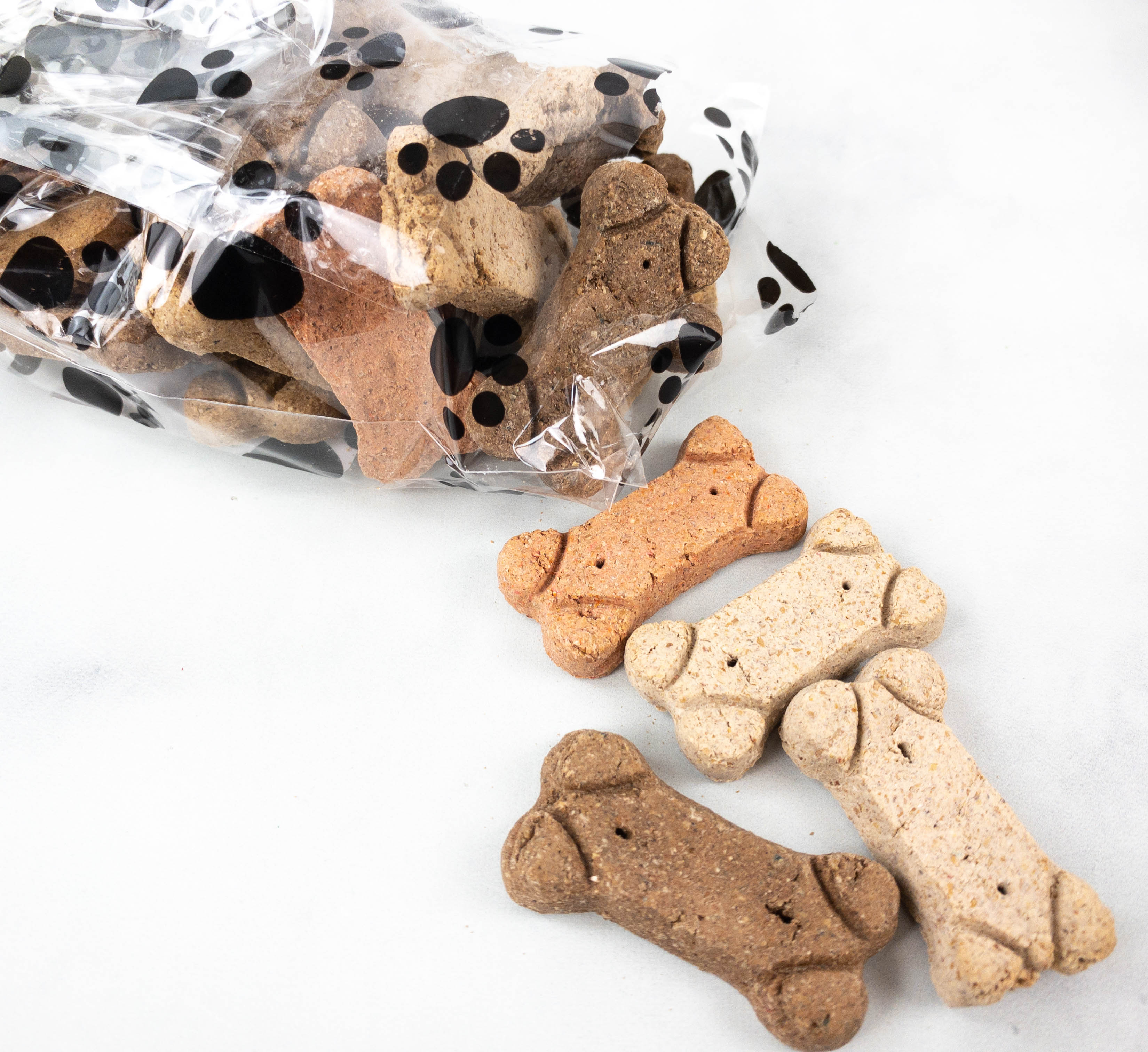 Flavors include meat and bone, chicken, turkey, and bacon!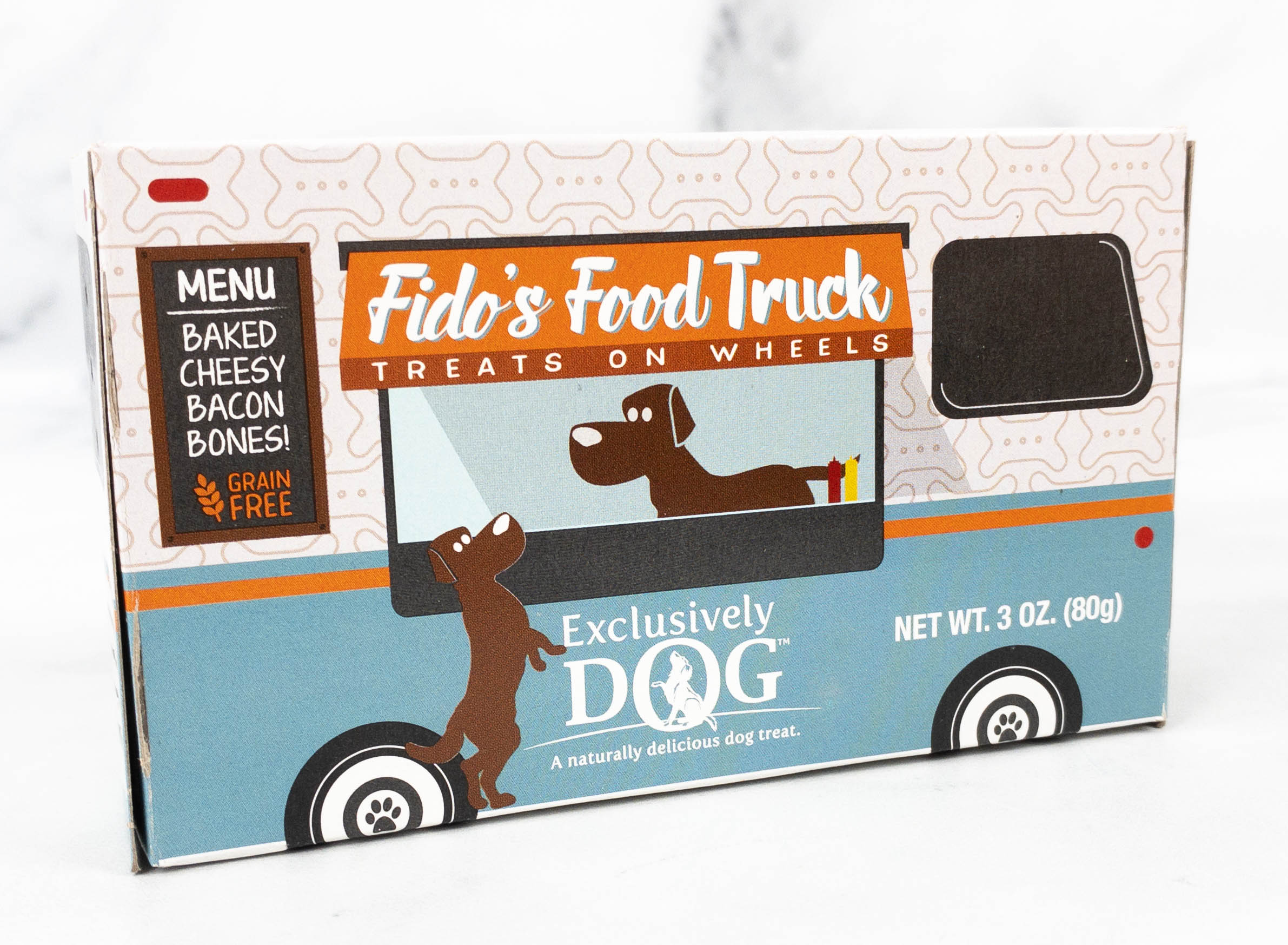 Exclusively Dog Fido's Food Truck Treats on Wheels. Another pack of bone shaped treats is included in the box and this time, they came in Baked Cheesy Bacon flavor!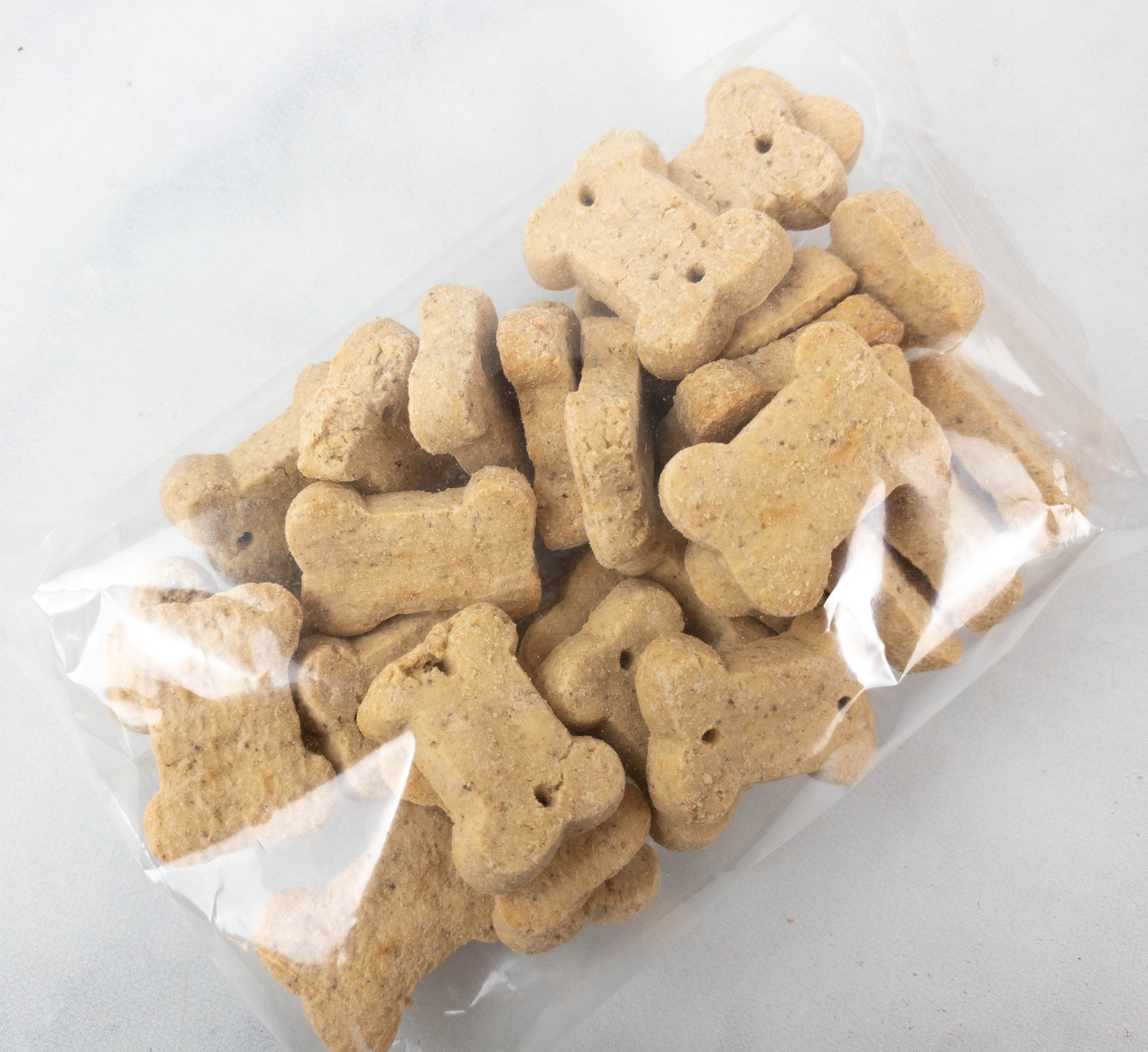 Every piece is crunchy and made with yummy ingredients like real cheddar cheese, flaxseeds, quinoa, and natural bacon flavor.
My dogs enjoyed this month's The Dapper Dog box! It included fun toys and amazing treats specially made for our best fur friend. The plush toys are ideal for cuddling and the bone shaped treats are packed with flavors that my dogs love! As always, the box also contains a beautiful double sided bandana. The featured bandana has tasty designs all over and it looked really nice on Dean! Overall, it was another well curated box that made my dogs wiggle their tails!
What do you think of this month's box?