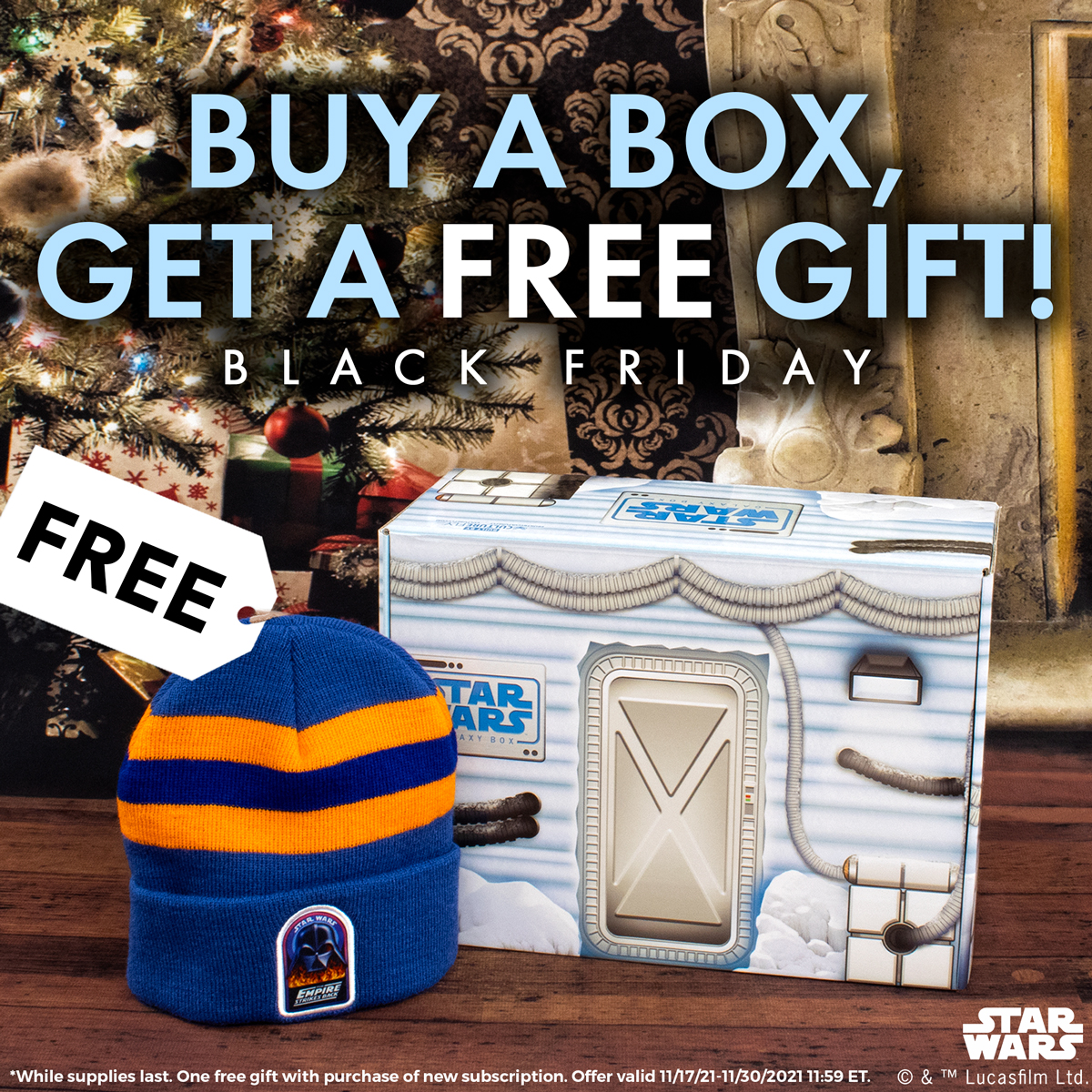 Star Wars Galaxy Box has a Cyber Monday deal to help you visit the coldest reaches of the galaxy: a FREE beanie included in every box! Brrrr! – the theme is ECHO BASE HOTH! Boxes will ship this December. 
Use this link to subscribe to Star Wars Galaxy Box and get the Cyber Monday freebie .  Ends 11/30 or while supplies last!
Star Wars Galaxy Box is a subscription for pop culture fans packed with over $120 worth of exclusive apparel, collectibles, and more!
"That's it. The Rebels are there."
"My lord, there are so many uncharted settlements. It could be smugglers, it could be—"
"That is the system. And I'm sure Skywalker is with them. Set your course for the Hoth system."
We have the theme spoilers for the Winter 2021
You'll be re-living the thrilling attack on Echo Base from Star Wars: The Empire Strikes Back and supporting the Rebellion!
Each box will include:
Support The Rebellion HOTH Mug and Coasters:
The Star Wars Galaxy Box is $49.99 per quarter + shipping, and includes 7-10 limited edition Star Wars collectibles and products!
Grab the Black Friday and Cyber Monday deal from Star Wars Galaxy Box!
Shop all of the Black Friday and Cyber Monday Subscription Box Deals!