Space & Beyond Box has a Cyber Monday deal!
Get 40% off your first box + FREE SHIPPING + FREE Campo del Cielo Meteorite! Use the coupon code MONDAY40 at checkout.
Get Space & Beyond Box Cyber Monday Deal!
This subscription is $49.95 + FREE shipping per quarter, and will include the coolest space swag for space geeks of all ages!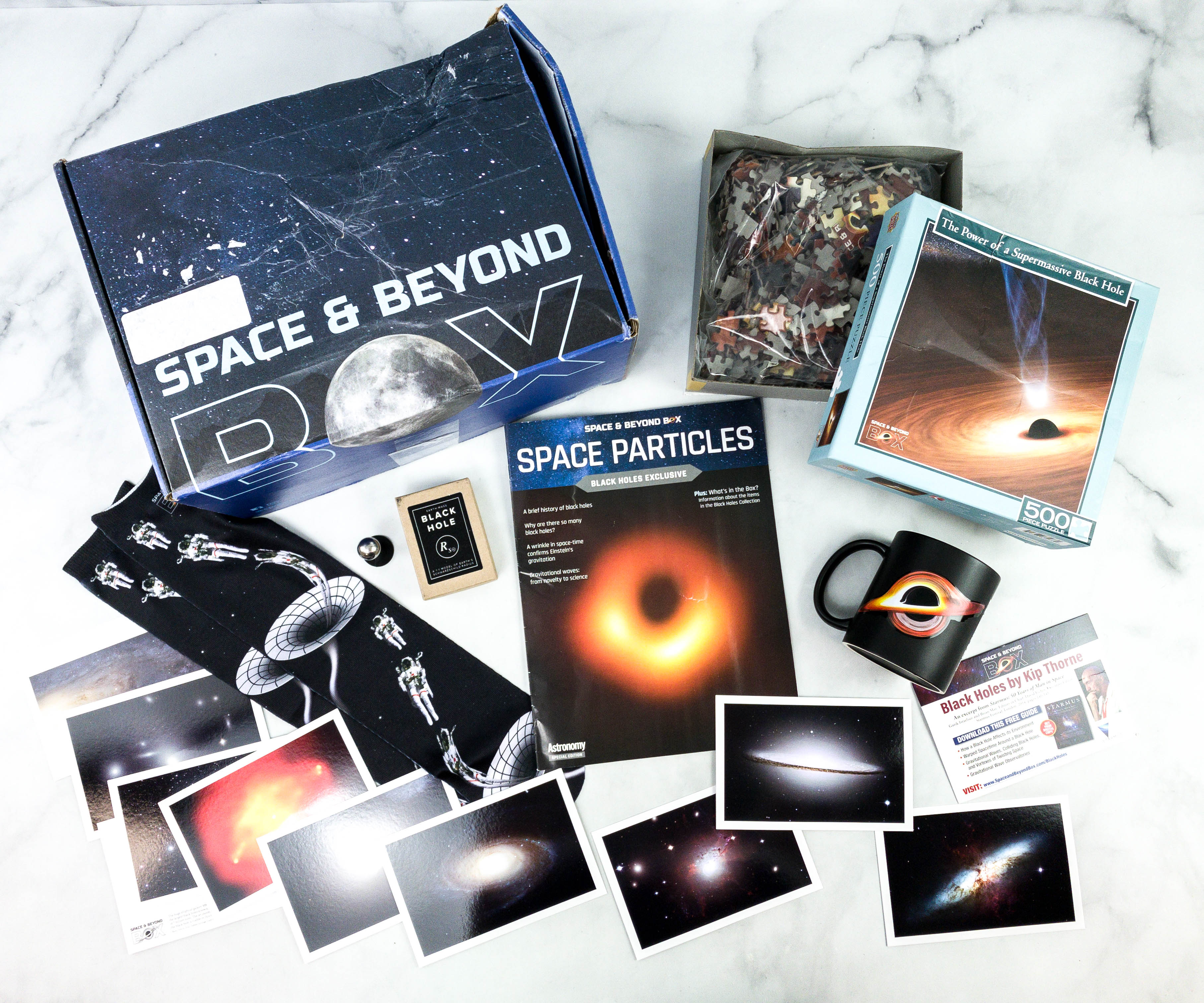 Since its inception, Astronomy magazine has offered readers a ticket to travel into this world. Now, we're taking the next step with the launch of Astronomy's Space & Beyond subscription box. Each box has a unique theme and is carefully curated by our editors to expand your understanding of the cosmos and appreciation for your place in it.

Every three months, we'll send you a package brimming with beautifully illustrated posters, information, gadgets and collectibles — the coolest space swag there is — as well as exciting ways to expand your mind and increase your enjoyment of the night sky.
The Space & Beyond Box ships quarterly, bringing unique astronomy-related items to space enthusiasts across the galaxy. Each quarterly Space & Beyond Box features a collection of 5-7 specially curated space-themed items at a savings of over 30% off retail prices. Explore such topics as asteroids, the Moon, planets, The Milky Way, space exploration, astronauts, and more! The Box includes intriguing, high quality items and exclusive products not available anywhere else! It's a space lover's dream come true. See our Space & Beyond Box reviews to find out more!
MONDAY40 cannot be combined with any other offers and expires 11/29/21 at 11:59 p.m. CT. Offer valid for new Space & Beyond Box subscriptions only. While supplies last. Bonus gift will ship separate from the first Space & Beyond Box. First box will ship within 4-6 weeks.
Visit Space & Beyond Box to get this deal!