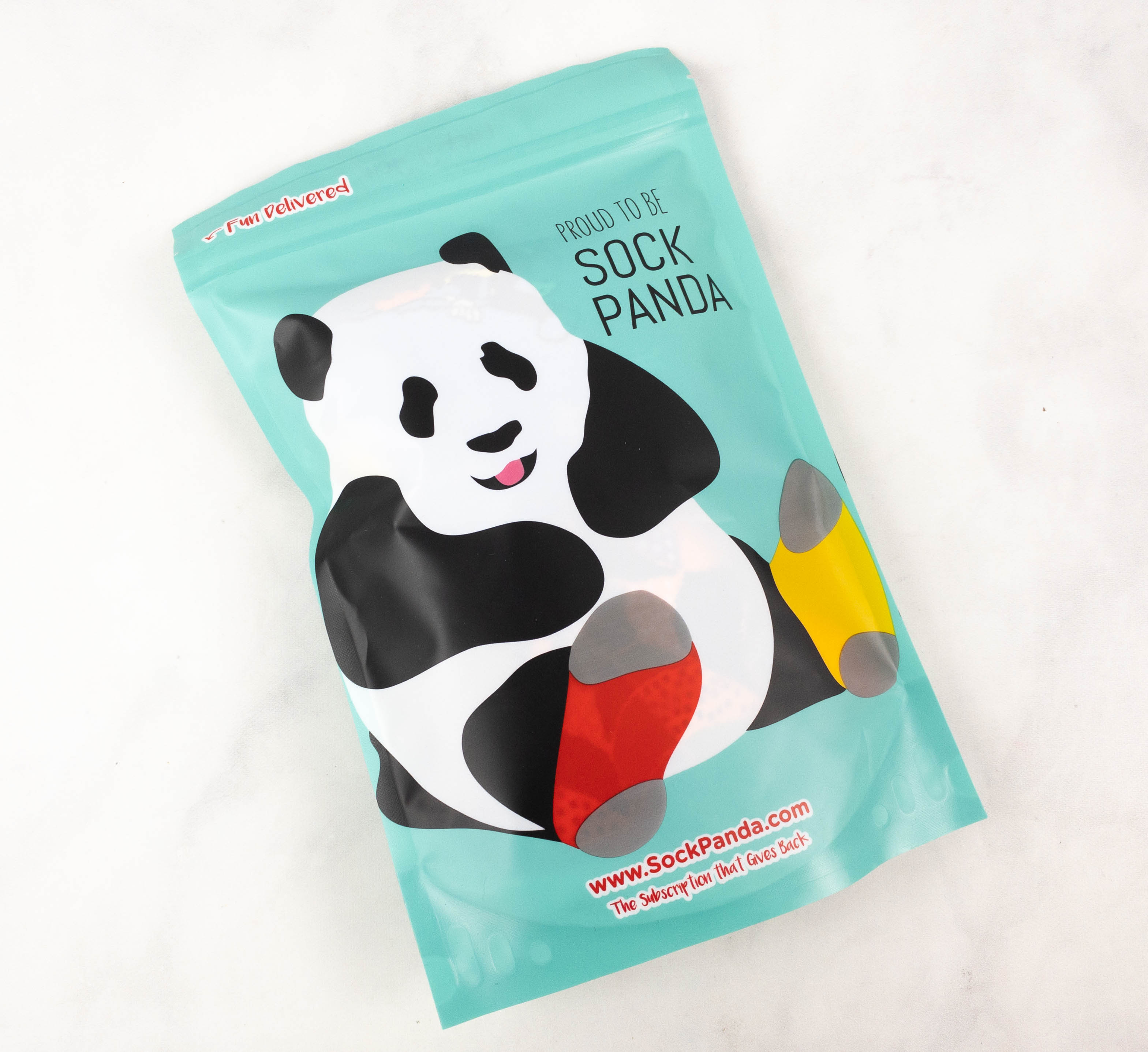 Sock Panda is a monthly subscription that sends fun socks every month! You will get two pairs of socks every month in Men, Women, Tween, or Kids. When you sign up, you'll select your style preferences, sock size, and pick the number of pairs you need to receive every month.
This is a review of the Tweens version! The tweens sock subscription is $17 a month for two pairs with boy and girl options.
DEAL: Save 10% on Sock Panda monthly subscriptions! Use coupon code PANDA10.
Everything in the pack!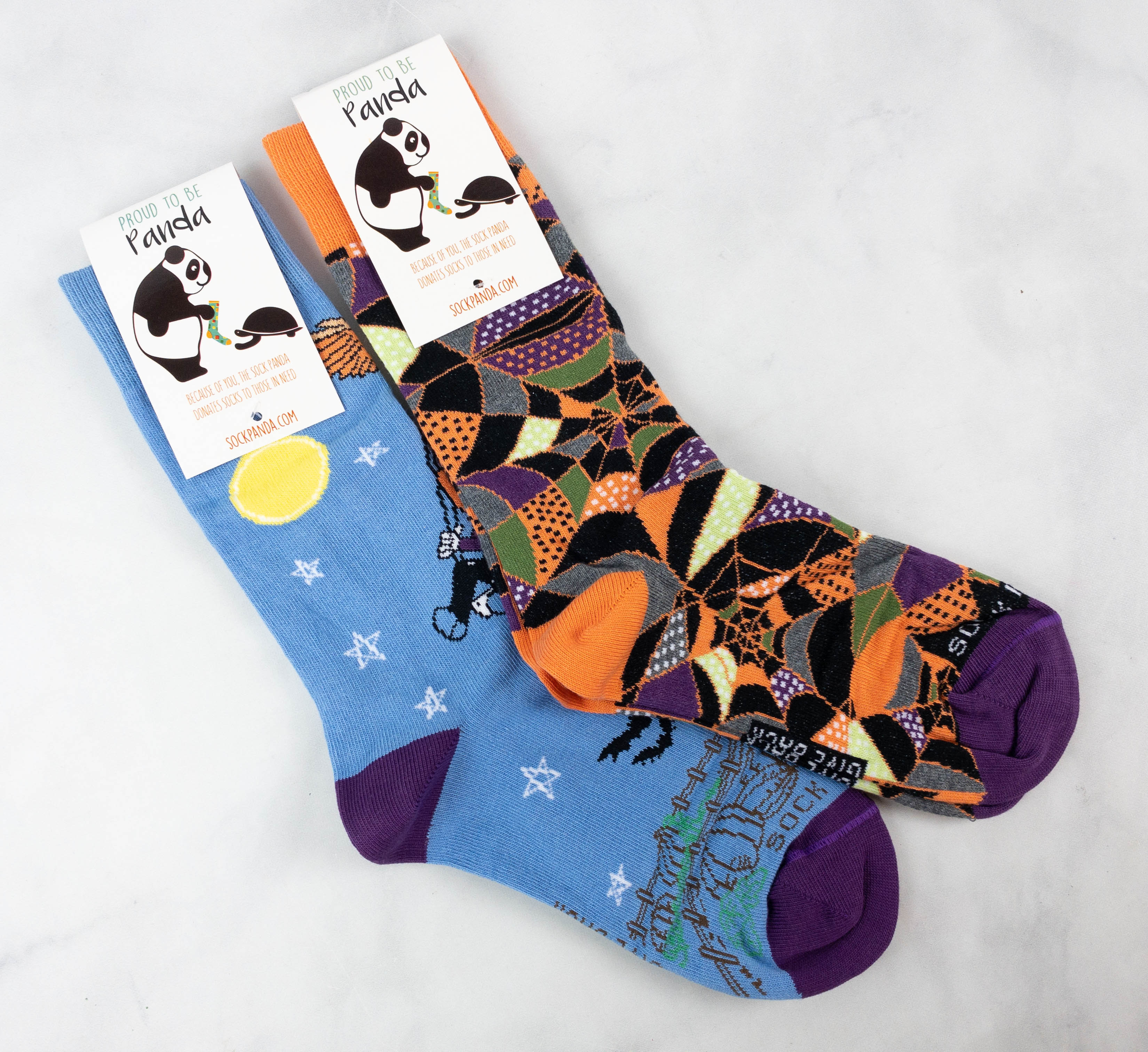 Sock Panda also donates socks to those in need for every pair of socks purchased.
According to the tags, the socks are made with 85% Peruvian cotton, 10% nylon, and 5% spandex.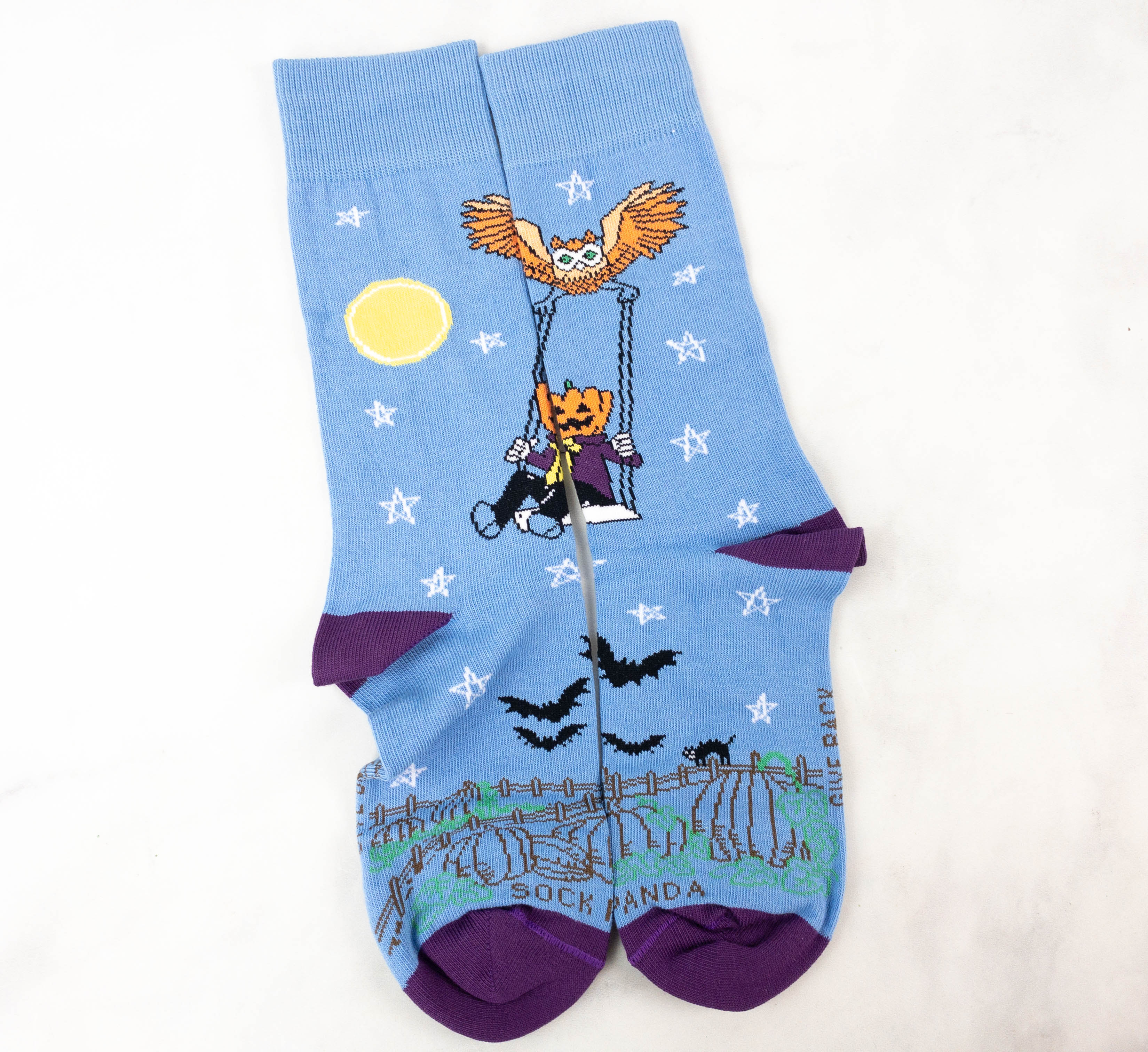 The first pair has a blue base color with purple toes and heels. They also feature a pumpkin man swinging with an owl over a pumpkin patch! My son loves this design, as it's spooky and fun all at the same time!
The next pair features a stunning visual of a spiderweb. Each space of the web is filled with different colors and patterns, making the design really unique. This pair has a purple and orange base, which are the main colors that come to mind when you think of Halloween!
My son loves the fun Halloween designs from Sock Panda! He thinks the spider web print is cool and he cannot stop raving about the pumpkin man. Another thing to love about these pairs is that they don't wear out easily even after a few washes! Also, aside from the good quality socks, they make sure to help those in need by donating socks. If you're looking to replenish your kids' sock drawer with fun and lively prints, this subscription is for you!
Do you love fun socks?