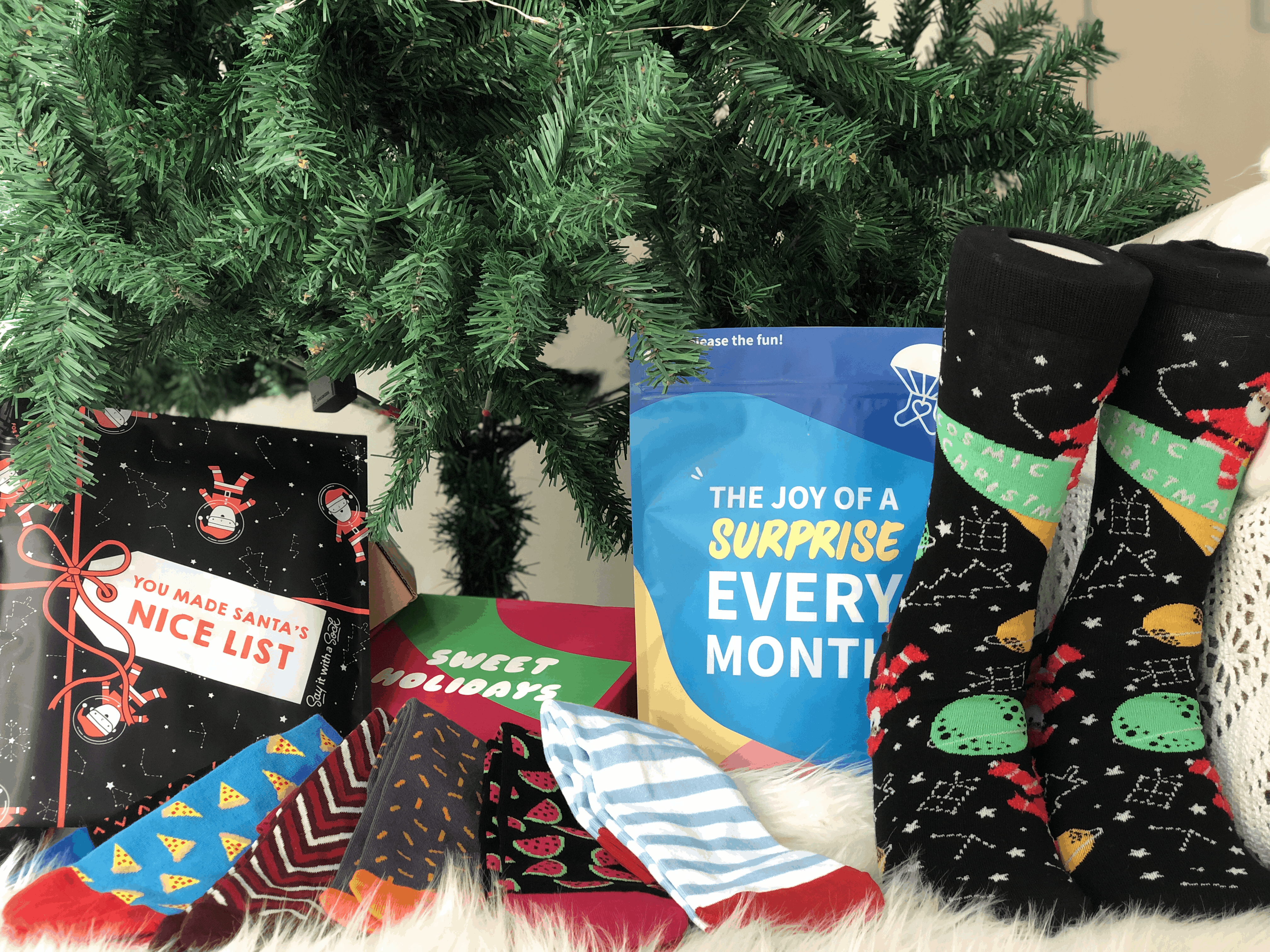 Say It With A Sock has a fantastic deal for Black Friday 2021 – it's their best sale of the year!
Save 20% on an annual subscription, or 10% off a 6-month subscription. No coupon needed, just use this link to get the deal.
Get the Say It With A Sock Black Friday Deal!
See all our Say it with a Sock reviews to find out more about this subscription! Subscribers can choose between wild and colorful or funny but calmer designs. With free shipping to the US and Canada, Say It With a Sock is a quick and easy gift that's sure to delight any person with feet! They offer XL, large, and medium to cover adult sizes, and kids' medium and large sizes too. Adults, choose 1 or 2 pairs a month. Kids subscriptions come with two pairs.
Visit Say it with a Sock to get this deal.