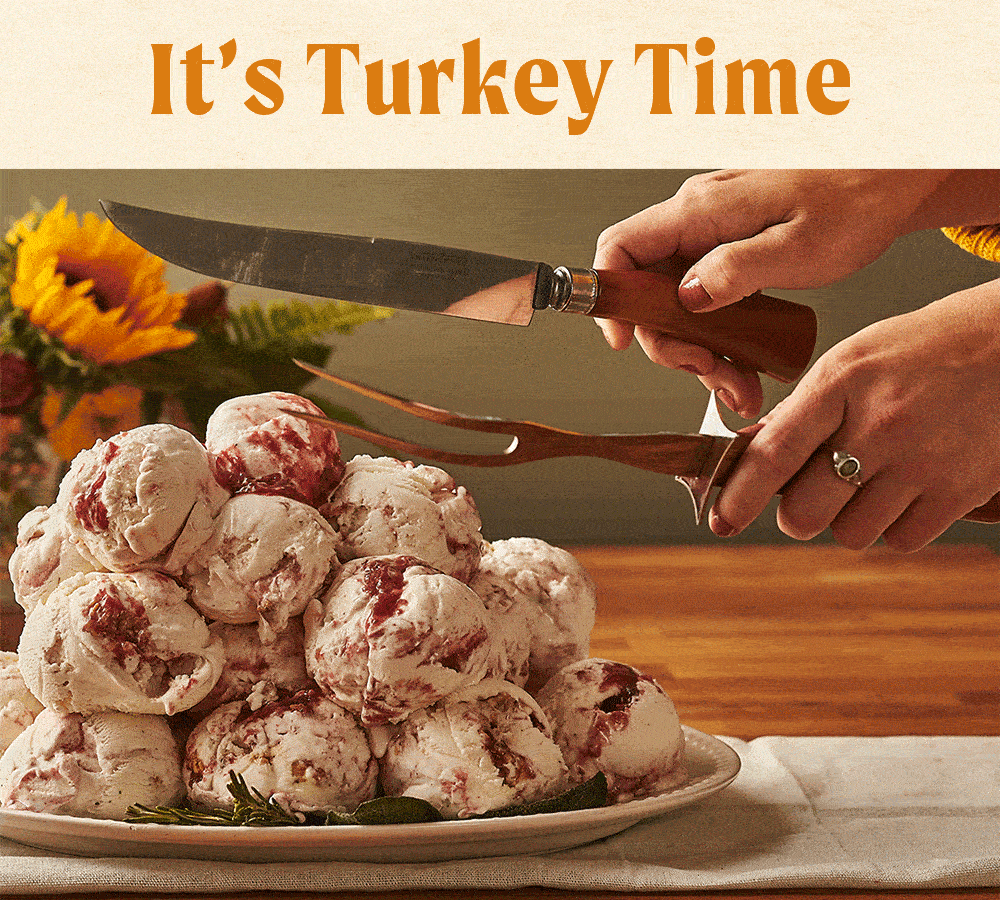 Looking for a deliciously different way to enjoy Thanksgiving in a Box? Check out Salt & Straw's newest flavor!
Friendsgiving is the time to bring fresh twists to classic dishes. So we took the most iconic savory staple and did what we did best – turned it into an unbelievably craveworthy ice cream.
In our brand new Caramelized Turkey & Cranberry Sauce, we roast turkey bacon to crispy perfection before tucking it into a buttery brittle with thyme and cubeb pepper. The bacon imparts a deliciously smoky, salty flavor that joins our housemade cranberry sauce-sweet and jammy, with a pleasant tartness to cut through the sides of savory.
Spend less time in the kitchen with an easy (and epic!) feast delivered straight to your door.
Pints are $13. Join their seasonal flavor club for $65 and save 20% on your first order with code PINTSCLUB20. Every month's Pints club has five brand new seasonal pints, sent right to your door.
p.s. they have Parker House Rolls with Salted Buttercream, too. See more ideas for Thanksgiving delivered.