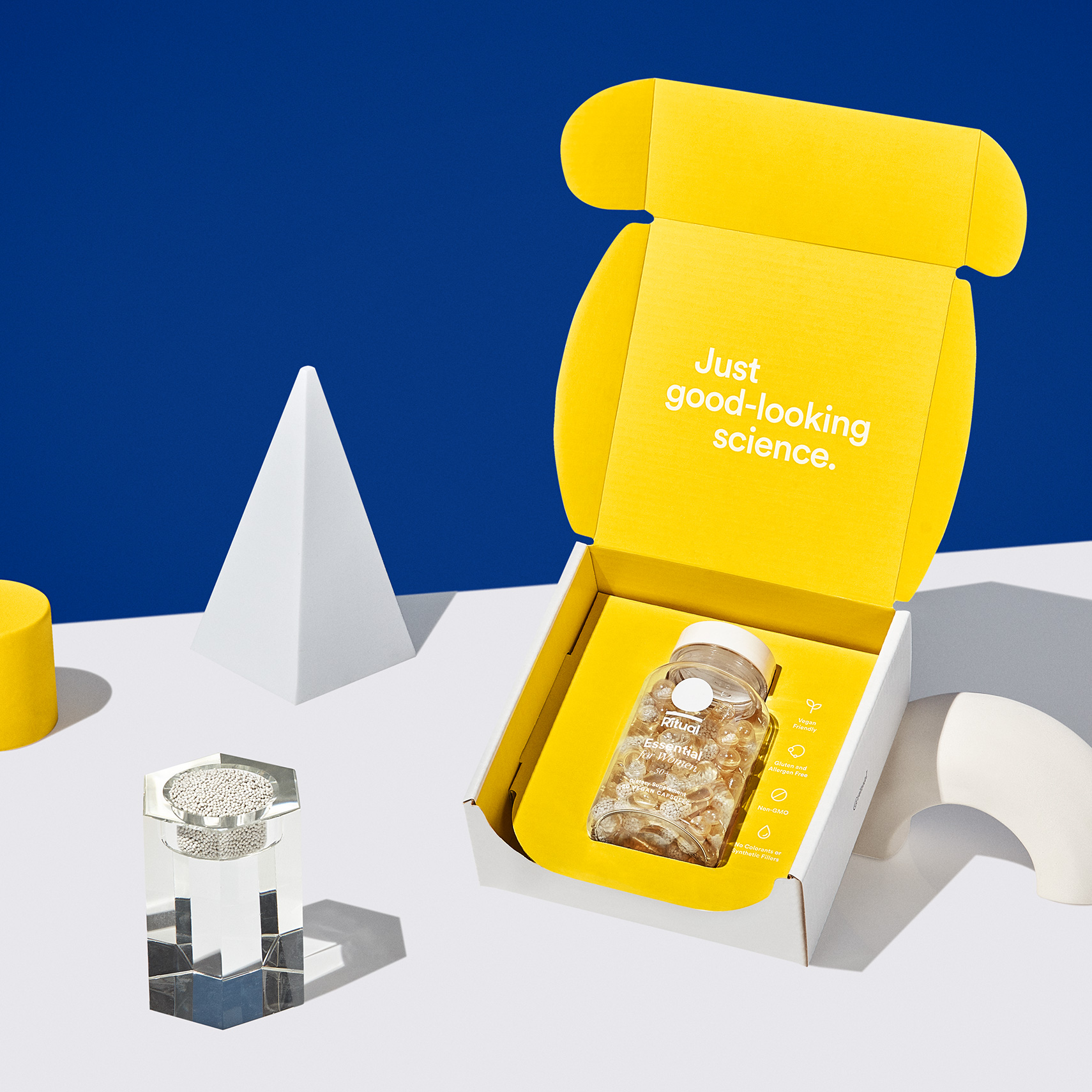 Ritual Vitamins has a Black Friday sale for 2021 that starts now! The Ritual Black Friday and Cyber Monday sale is the biggest sale of the year on their simple vegan vitamins and their new Essential protein! With multivitamins, protein, kids and teens, and pregnancy, there's one for everyone in the family.
Save 40% off your first month of Ritual! Just use this link – no coupon code is needed! It works on all their subscriptions. Ends 11/30 – the day after Cyber Monday.
Get the Ritual Vitamins Black Friday Deal!
Ritual Vitamins delivers an obsessively researched vitamin directly to your door. It has 60 capsules per bottle and costs $30-35 per month. They believe in simplicity, traceability, and ingredients that work best in the body. Essential for Women was expertly developed to be the only daily vitamin you need. The vitamins are vegan-certified and 100% cruelty-free. They're now shaking things up with their new product line – Essential Protein, a reimagined plant-based protein!
Ritual offers Women's Multivitamins for 18+ ($30 per month), Essential for Women 50+ ($35 per month), Prenatal Multivitamins ($35 per month), Essential for Men 18+ ($30 per month), and the Essential for Men 50+ ($35 per month)! They've also added Teens Multivitamins! There are two subscriptions available – the Essential Teens for Girls ($30 per month) and Essential for Teens for Boys ($30 per month)! Plus, the sugar-free Kids (4+) Multivitamin Gummies ($30 per month) and the NEW plant-based Essential Protein 18+, Essential Protein Pregnancy & Postpartum, and Essential Protein 50+ ($40 per month)!
The discount amount is limited to $40 per subscription and cannot be combined with other offers, discounts or applied to prior purchases.
This Black Friday deal works on all of their vitamin subscriptions!
You can see our full review of Ritual Vitamins here to find out more about this easy monthly (and healthy!) subscription box or our Ritual Men's review!
Shop all of the Black Friday and Cyber Monday Subscription Box Deals!