Raddish is a monthly kids' activity box centering around food and cooking! Designed for kids 4 to 14+, each themed box will include 3 illustrated recipe guides, 3 culinary skill cards, a creative kitchen project, kid-friendly tools and collectibles such as Table Talk cards, a culinary tool, and an iron-on Raddish patch. Themes range from Seasonal Spotlights to Global Cuisine and Creative Cookery to Holiday Celebrations. Although the ingredients are not included, they email you a shopping list for each month's recipes before your kit is shipped. Raddish made the list in our 2020 and 2021 readers' choice picks of best subscription boxes for kids!
DEALS:
Get $15 off when you sign up for a 6 month subscription! Just use this link and use the coupon code ATHOME at checkout.
Get $20 off when you sign up for a 12 month subscription! Just use this link and use the coupon code CHEF20 at checkout.
PLUS Get a FREE apron with your first box when you sign up for a 6+ month subscription!
This kids cooking club offers a monthly membership for $24/month, a 6-month membership for an upfront payment of $132 ($22/month), and a 12-month membership for an upfront payment of $240 ($20/month). For those who are getting the 6 and 12-month memberships, expect a free apron in your box.
This month's theme is THANKSGIVING TWISTS. Inside the envelope are small cards containing some culinary skill lessons and guides with fun and exciting activities.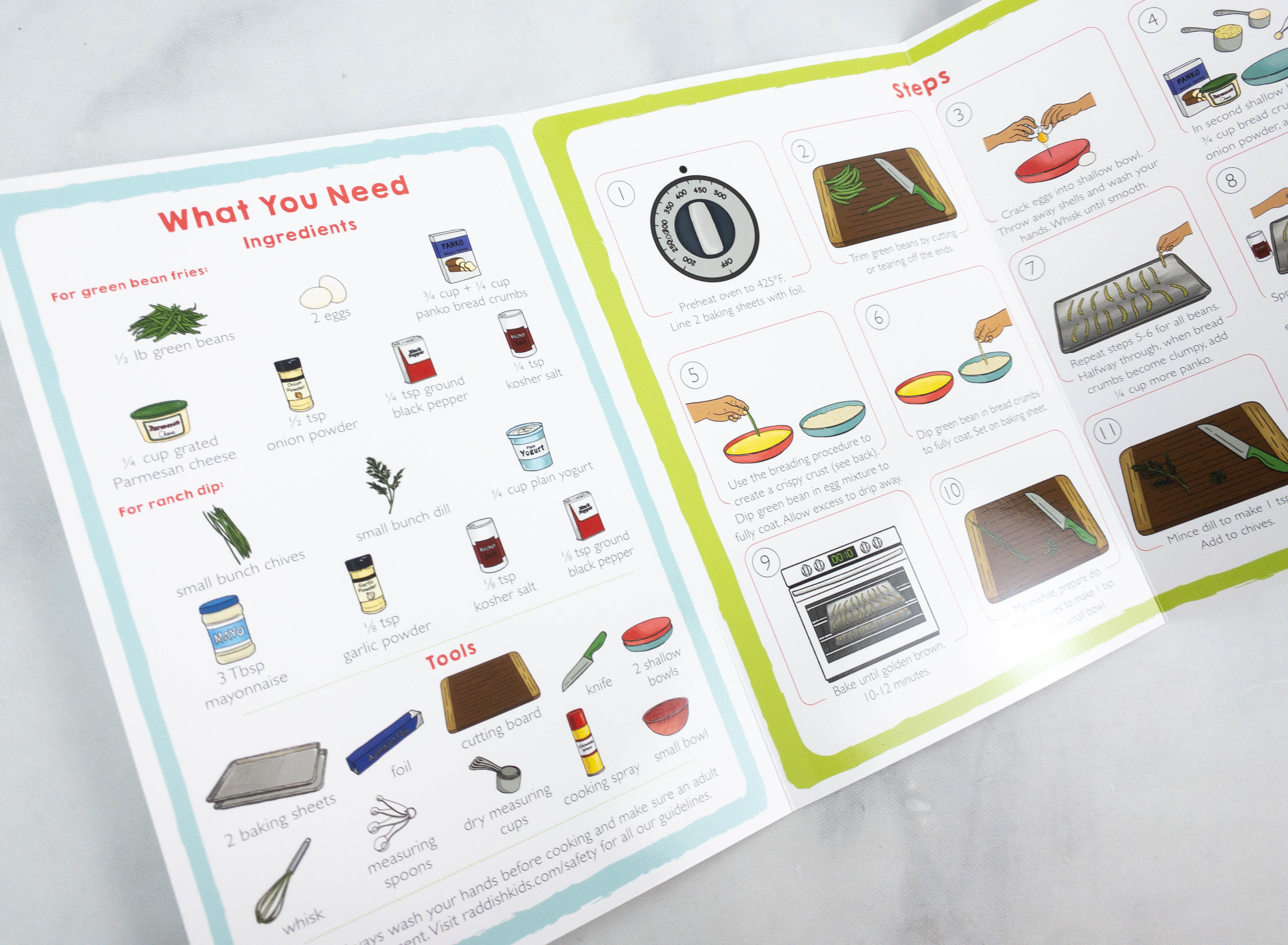 They also have bonus content on their website, called Bonus Bites, which includes a Spotify playlist that the kids can listen to while cooking, dietary modifications for the recipes in the box, and even lesson plans to accompany the kit.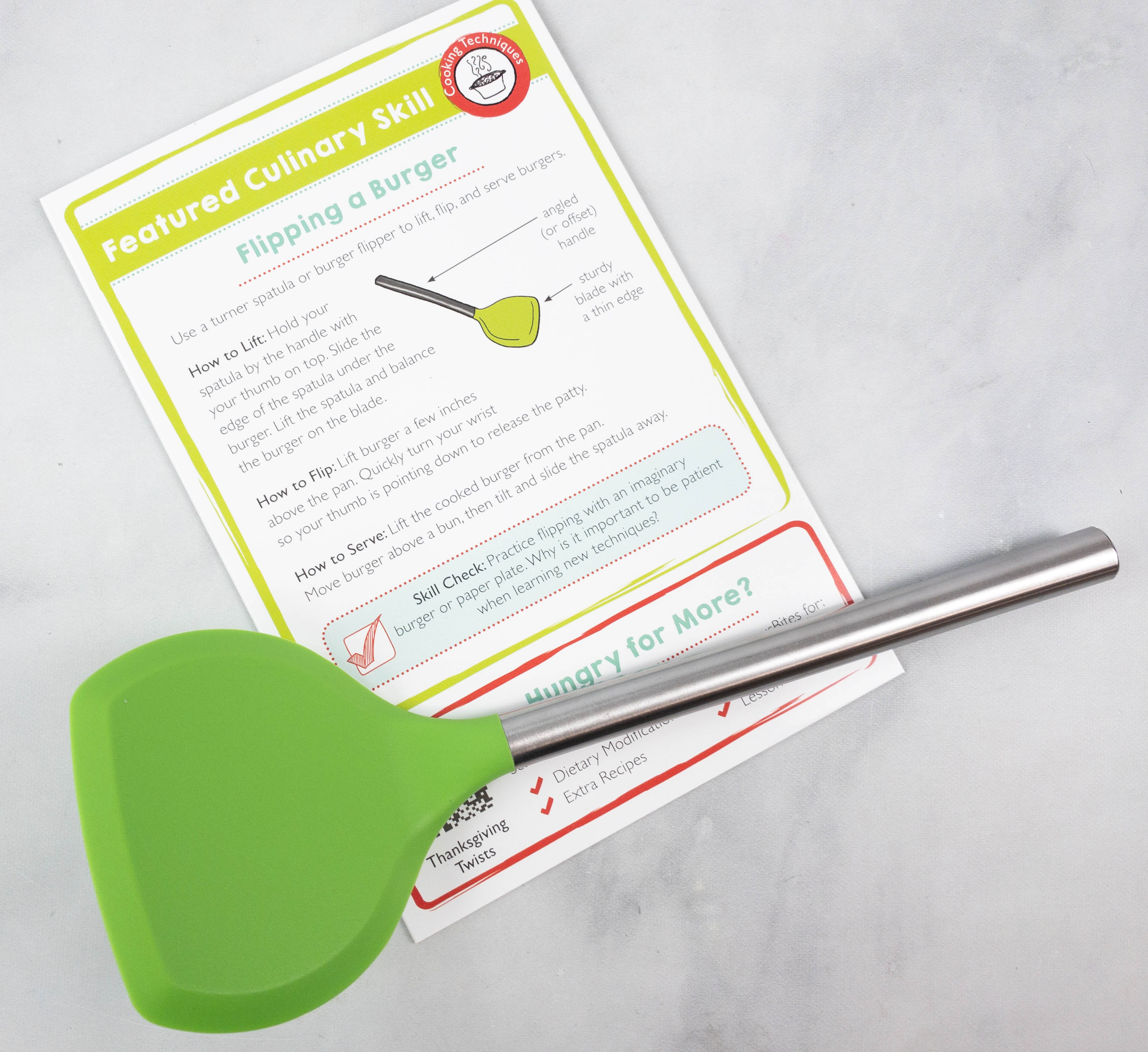 This month's featured culinary skill is flipping a burger. They also provided a cooking tool related to it, a turner spatula!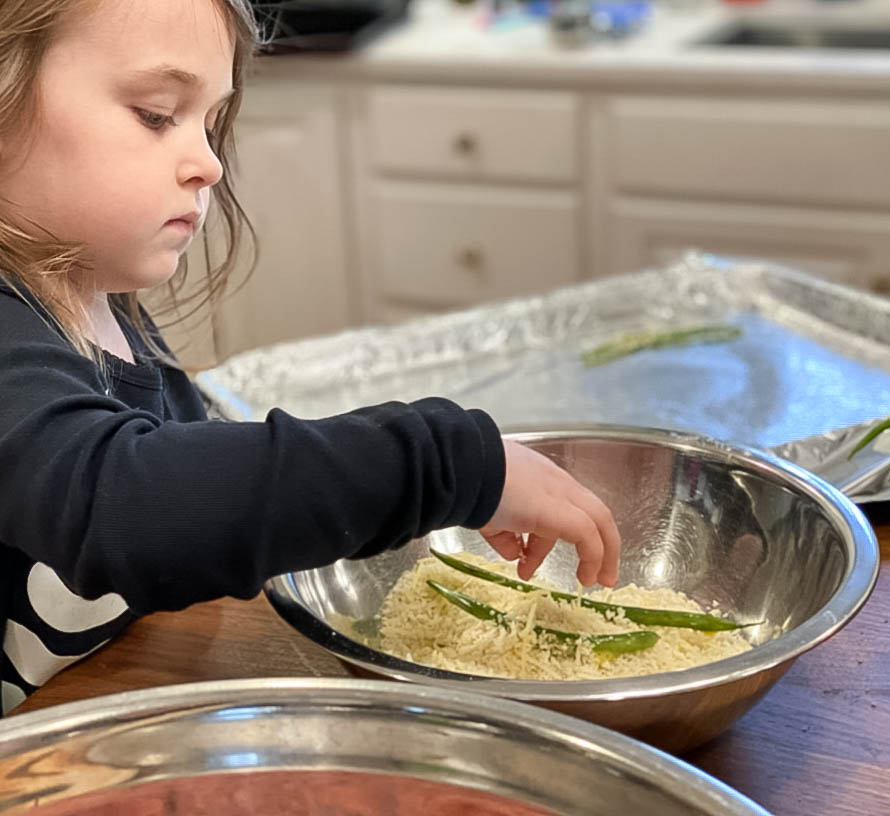 Green Bean Fries. My kids wanted to start with the Green Bean Fries first so after preparing the ingredients, my daughter went ahead and coated each green bean in the egg mixture and then the breading.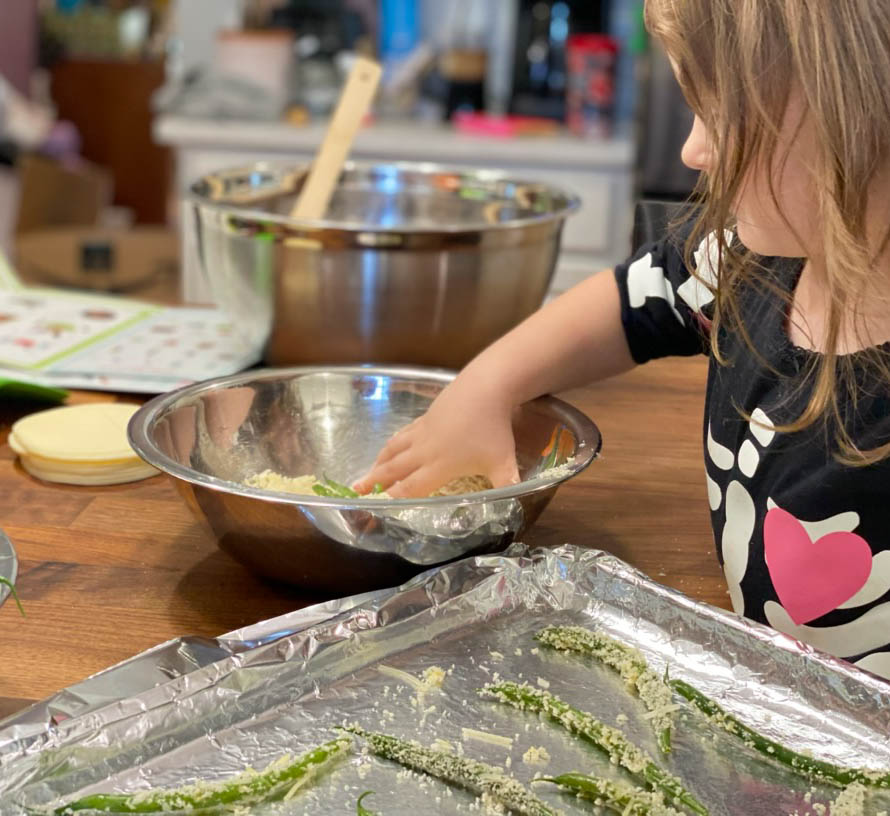 She made sure that each piece is fully coated and once everything was done, she laid them all on a baking sheet. Helping out even with small tasks provides opportunities to gain a sense of accomplishment and build confidence in the kitchen!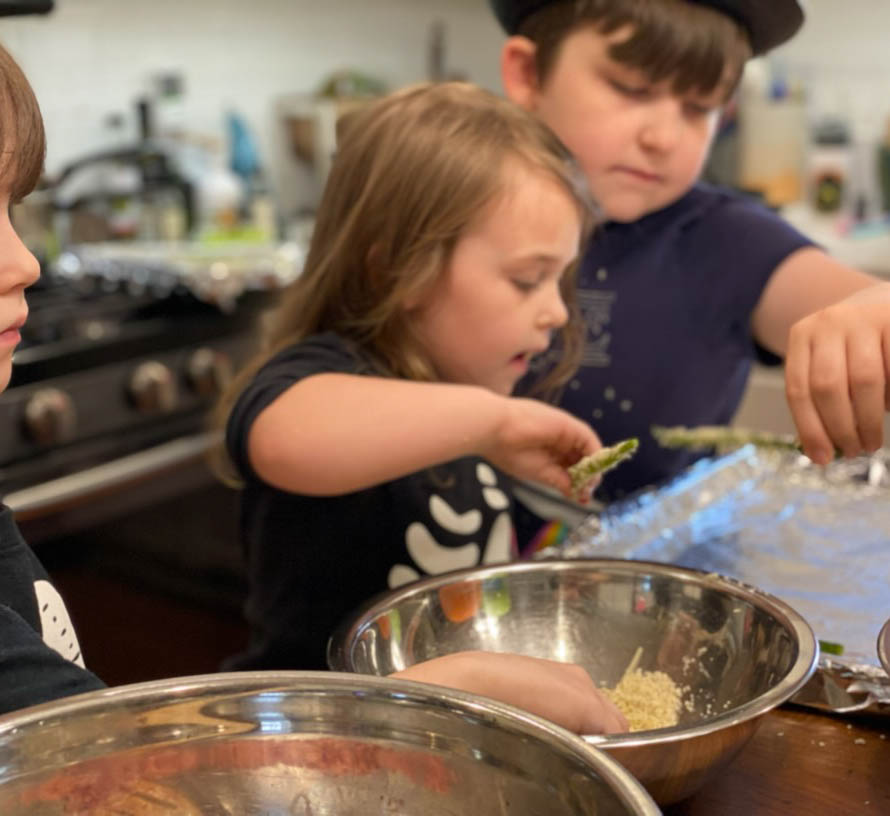 When it was time to bake the fries, I helped my kids with the oven and then we waited until everything's golden brown and crispy. The healthy fries turned out delicious!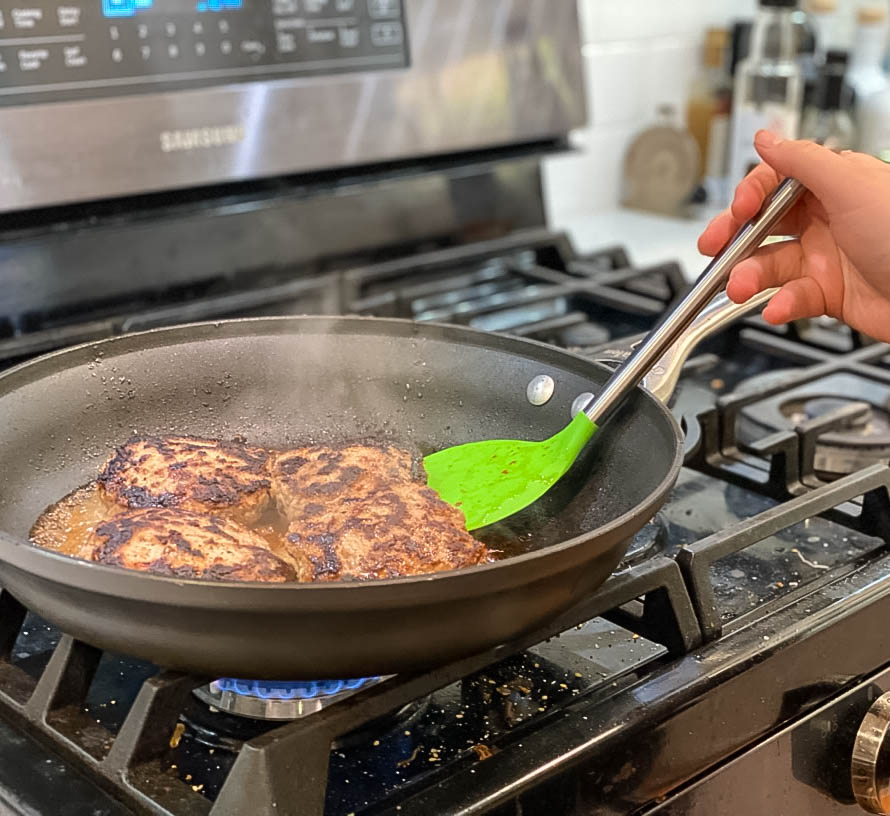 Thanksgiving Turkey Burgers. This delicious Thanksgiving recipe taught my kids the featured culinary skill for this month: flipping burgers! They were able to use the frying spatula included in the box as well. My children each got their turn in flipping their own patty with my supervision and it was a really fun experience!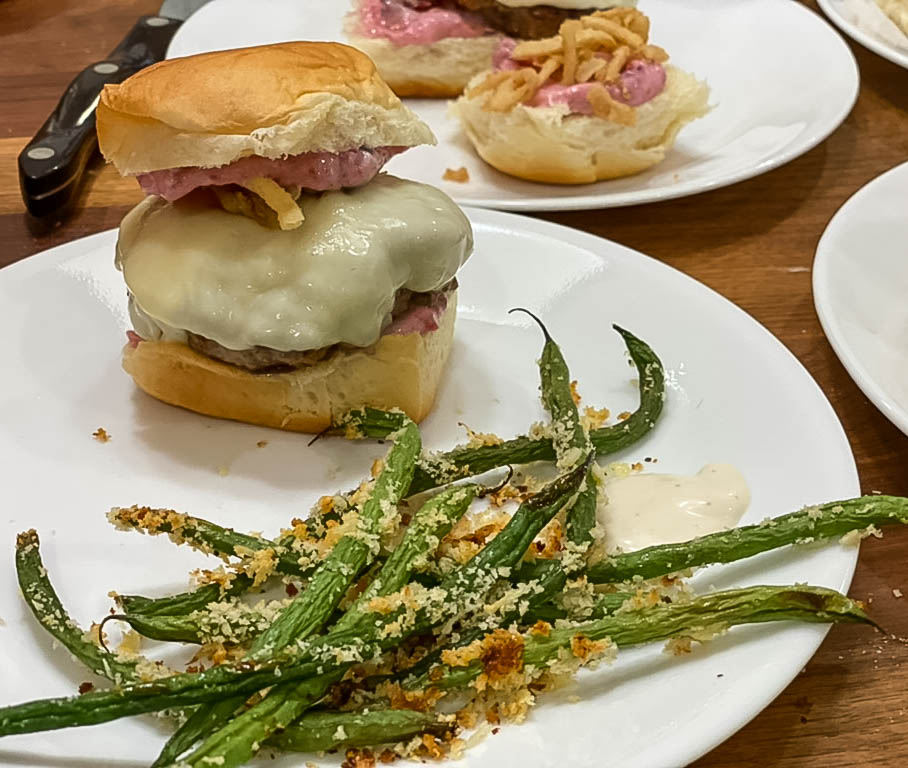 Once the patties were done, we simply followed the instructions on how to assemble the burger. My kids also found plating fun!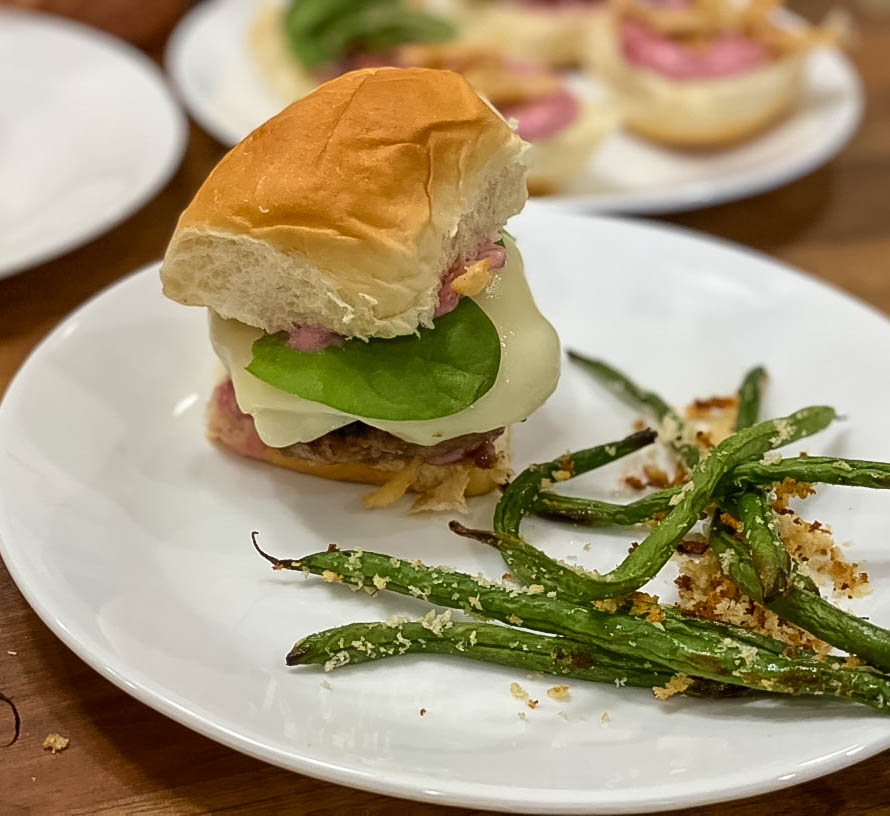 The turkey burgers go well with Green Bean Fries!
This is a healthier alternative to the regular fast food burger and it's definitely something we would love to have again soon!
Pecan Pie Brownies. Once we're done with our main course, it's time for dessert! This time, my kids made brownies with a generous amount of pecans on top. This recipe involves baking as well, and it's a fun way to get kids involved by stirring and scooping batter into baking pans.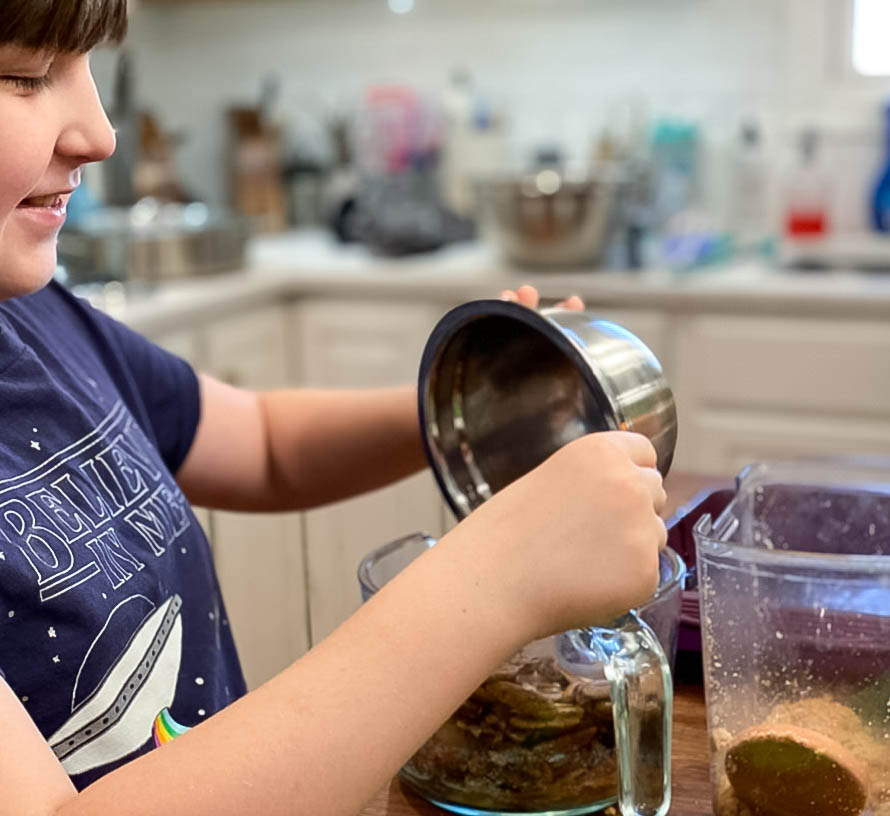 My son carefully measured each ingredient to make sure the brownies will turn out moist and tasty!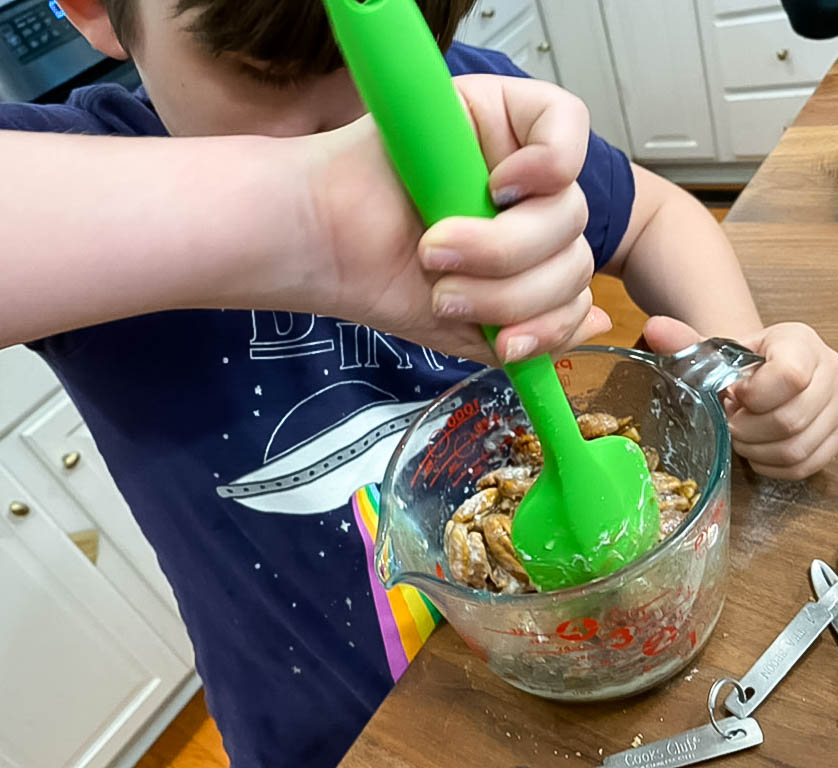 Measuring ingredients for baking is a skill he learned from the past boxes and he's happy that he was able to use it again in this recipe.
Once the batter was done, I assisted my kids in carefully placing the baking pan in the oven and we waited for it to bake.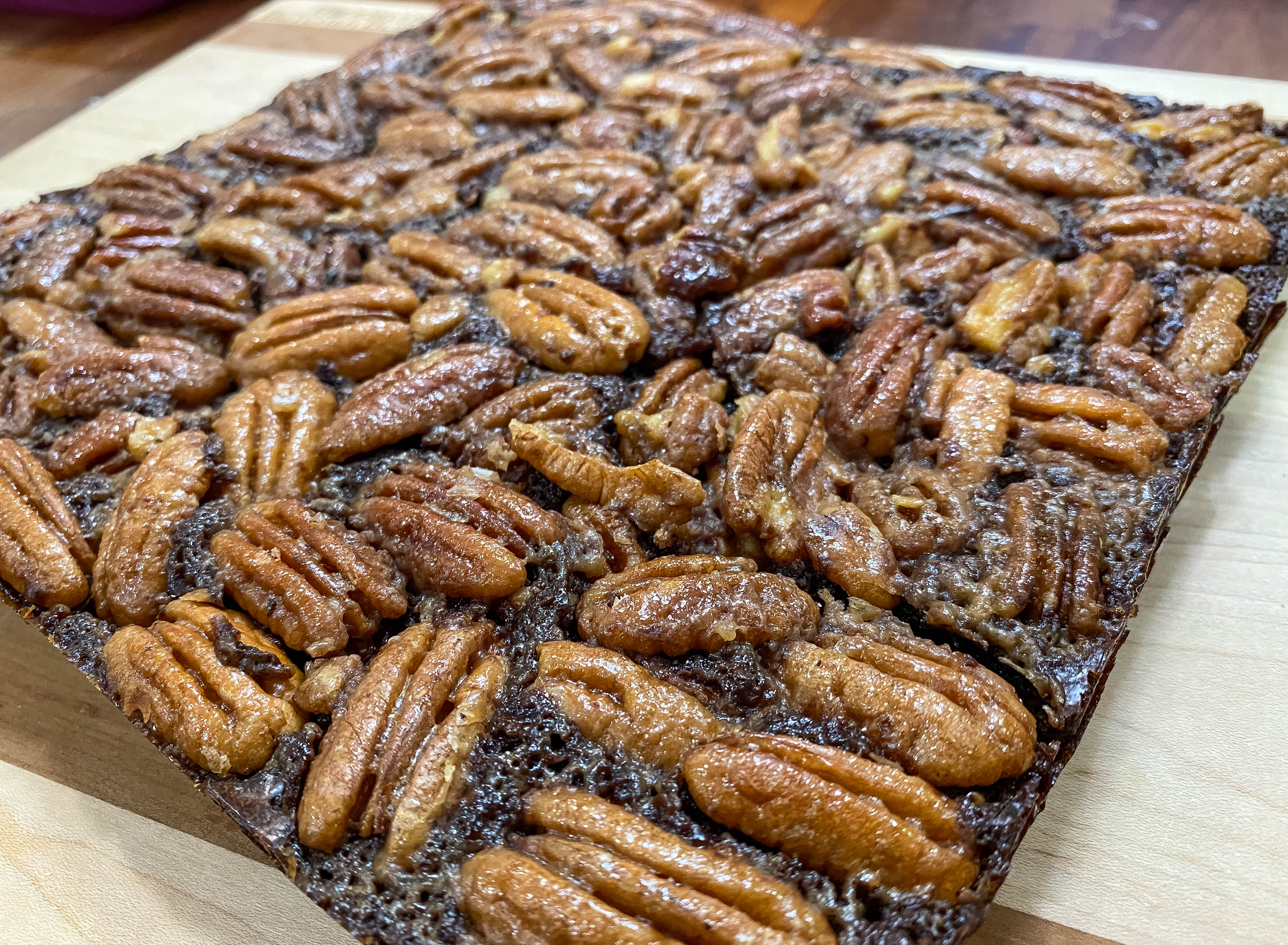 It turned out perfectly baked!
The brownie was fudgy and we love that it's not too sweet. The texture was also complemented by the crunch of the pecans!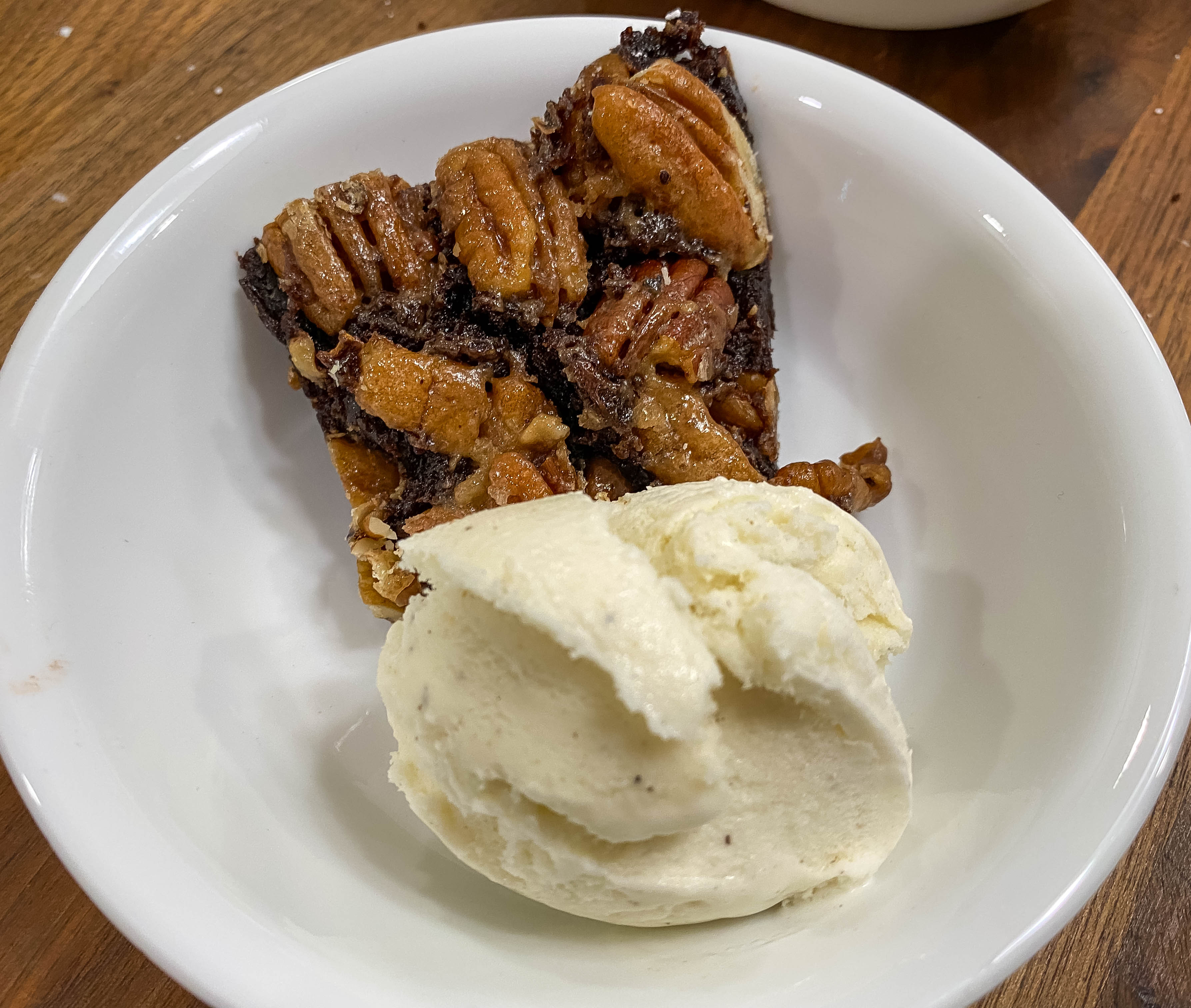 We decided to serve it with a scoop of vanilla ice cream, which made our dessert even better!
This month's Thanksgiving-themed Raddish Kids box was a hit! They gave the traditional Thanksgiving food a twist and everything turned out really tasty, from the turkey burgers and healthy fries to the pecan brownies! The recipes are also easy to follow and kid-friendly. Another thing we appreciate about this subscription is that there are new kitchen skills to learn in each box! It's definitely a great way to help kids become more confident in the kitchen. Of course, after cooking and baking, the kids also get to enjoy all the food! If you're looking for hands-on activities for kids, this subscription box would be a good contender!
What do you think of this month's Raddish Kids box?