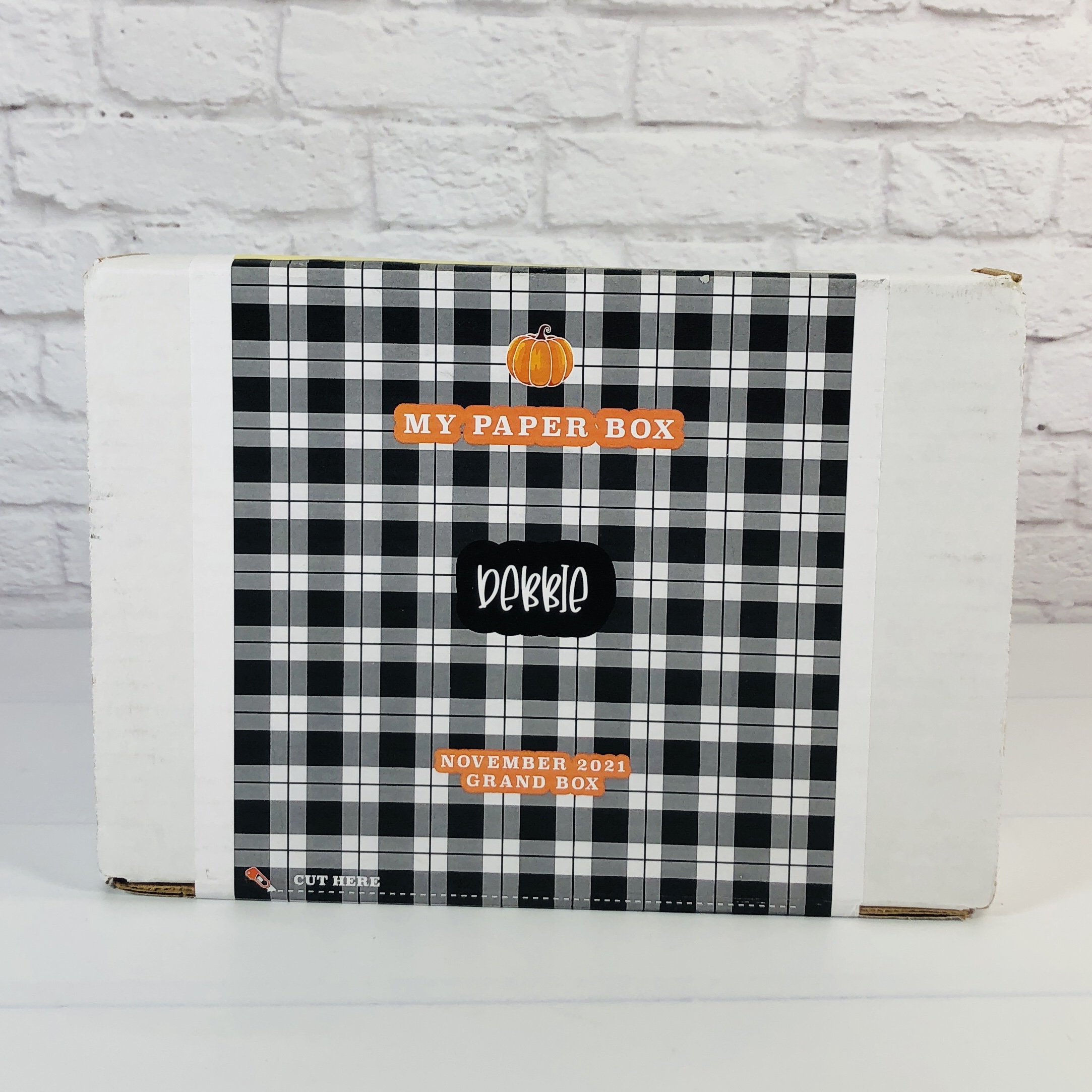 My Paper Box is a monthly personalized subscription box filled with personalized stationery! Imagine my surprise when I saw this cute, cheery box in the mail and it had my name on it! Each box will be curated to a theme and you can choose from two different levels and price points. The Mini Subscription is a collection of 3 personalized notepads and is $10 a month; The Grand Subscription comes with a Personalized Paper Box and a selection of items such as personalized notepads, cards, planners, and more and is $28 a month. Each month there will be a new theme and you receive the order for the Grand Subscription the month before so you will have everything ready to go when the calendar changes.
Make your notes a little more special with Personalized Stationery! One of a kind Stationery Subscription that puts YOU at the center of everything we do. Every box includes freshly designed, themed stationery products inscribed with your name. My Paper Box makes an excellent gift for stationery lovers. All guaranteed to bring a smile to your face.
DEAL: Get $5 off your first box. Use the coupon code 5OFFMYBOX.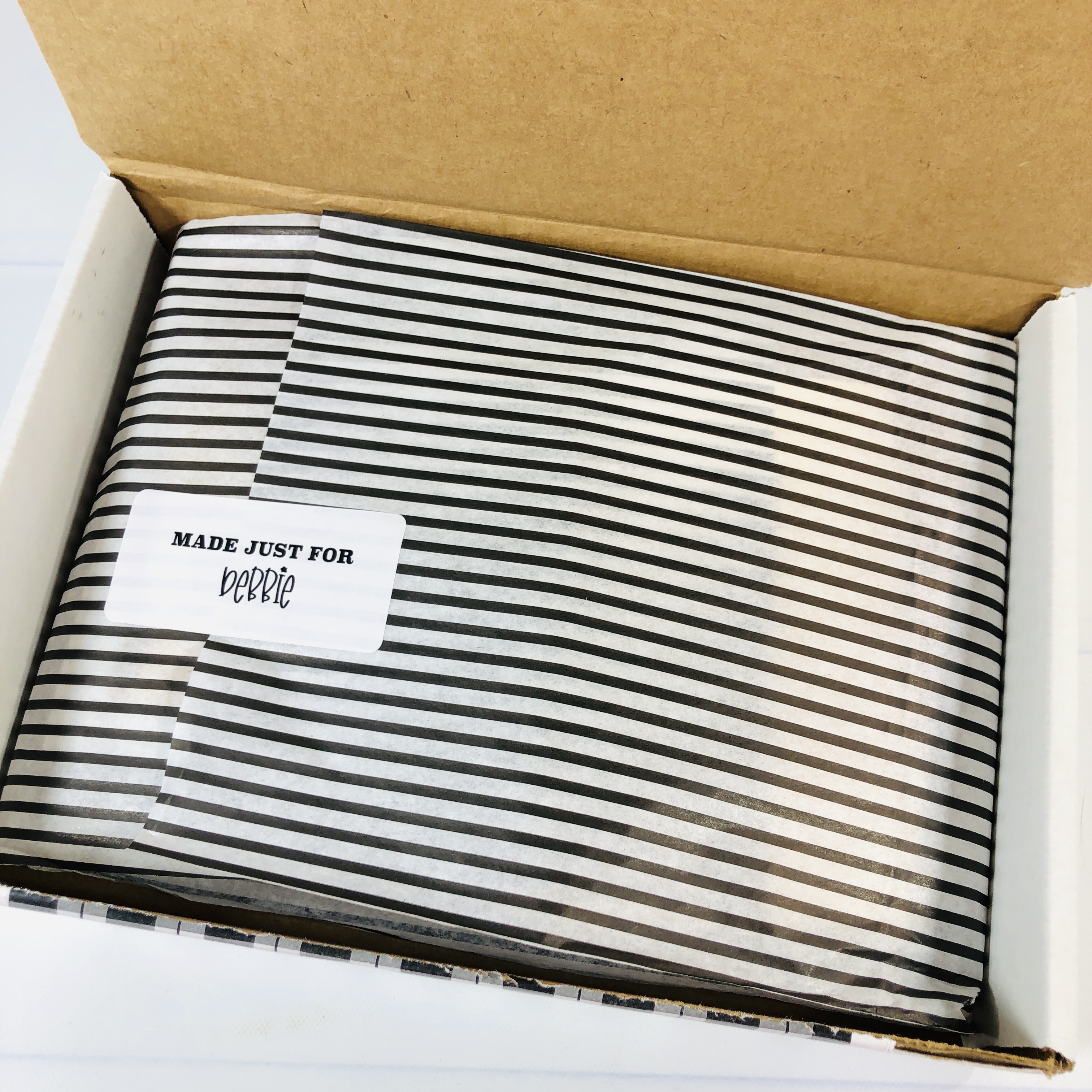 The presentation was cool, with the items wrapped in tissue paper that was sealed with a sticker. The striped tissue paper is pretty cool looking and the sticker had my name! I am reviewing the Grand Subscription Box. You can personalize the boxes however you choose, and I prefer my first name alone, but maybe you want Ms. Smith or Mama April on the items instead, it's up to you.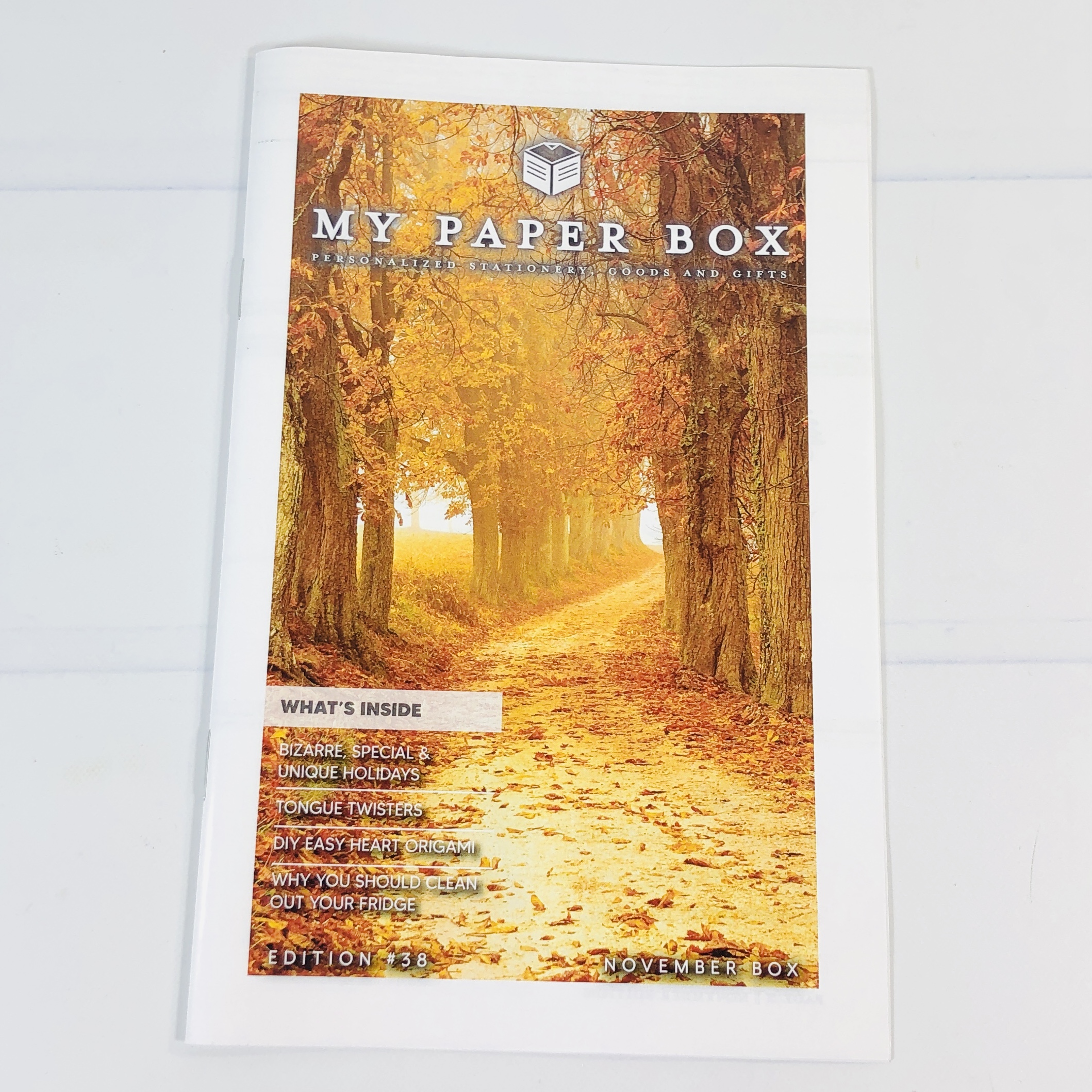 The booklet is very informative and has lots of unusual holidays inside.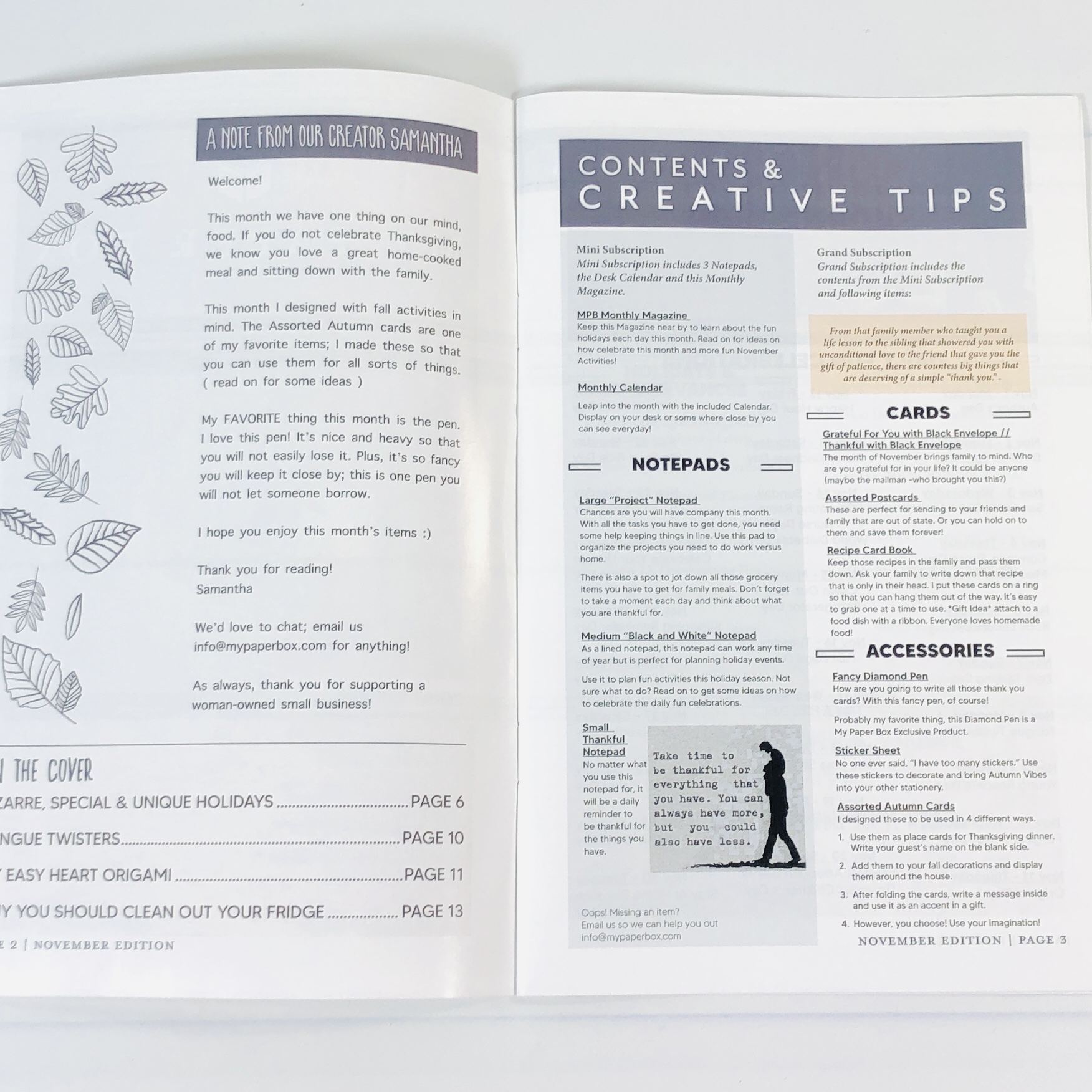 The inside described what I received in my box. It is broken down into what comes in the Mini Subscription listed first, and then the whole page is what you will find in the Grand Subscription.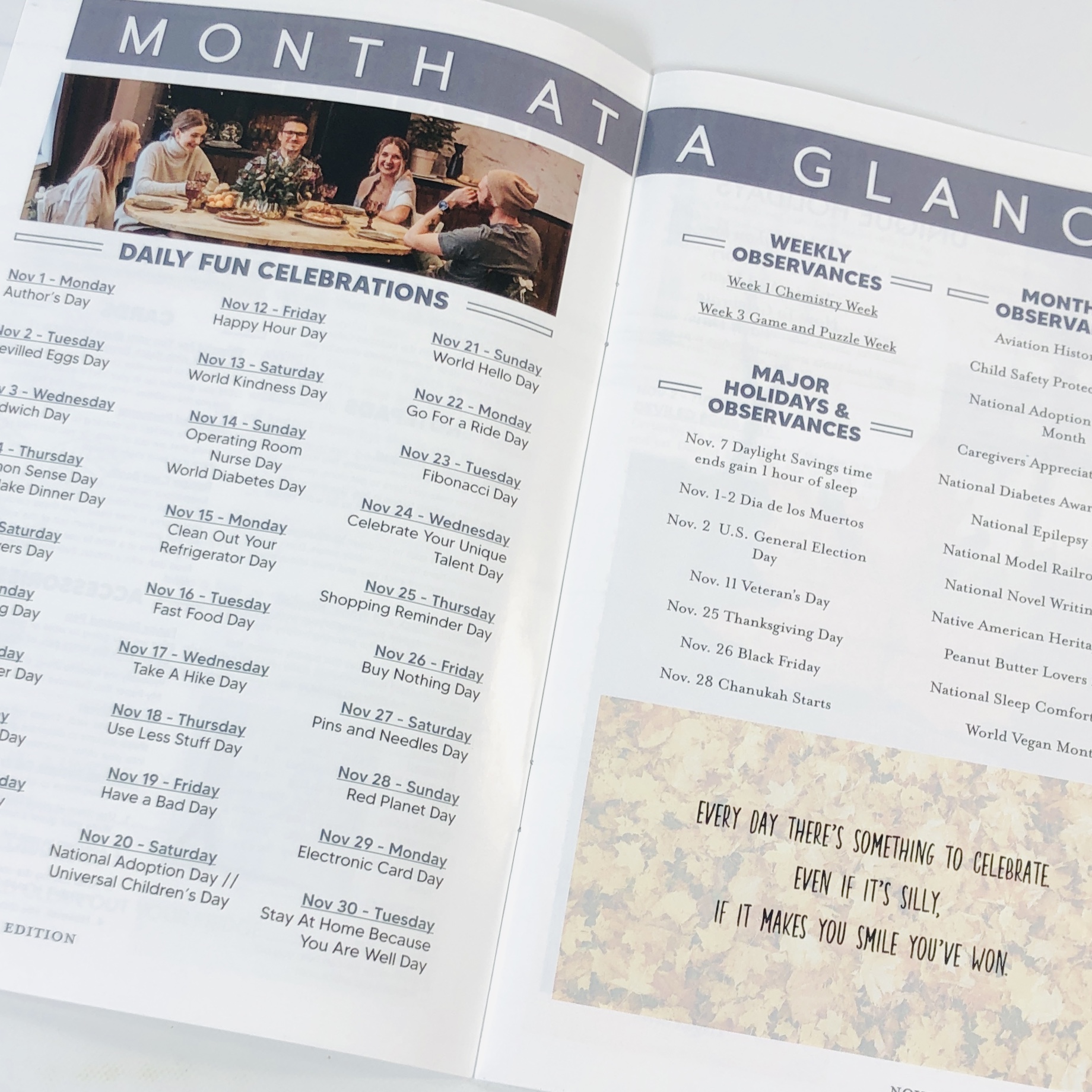 There are tons of holidays I didn't even know existed.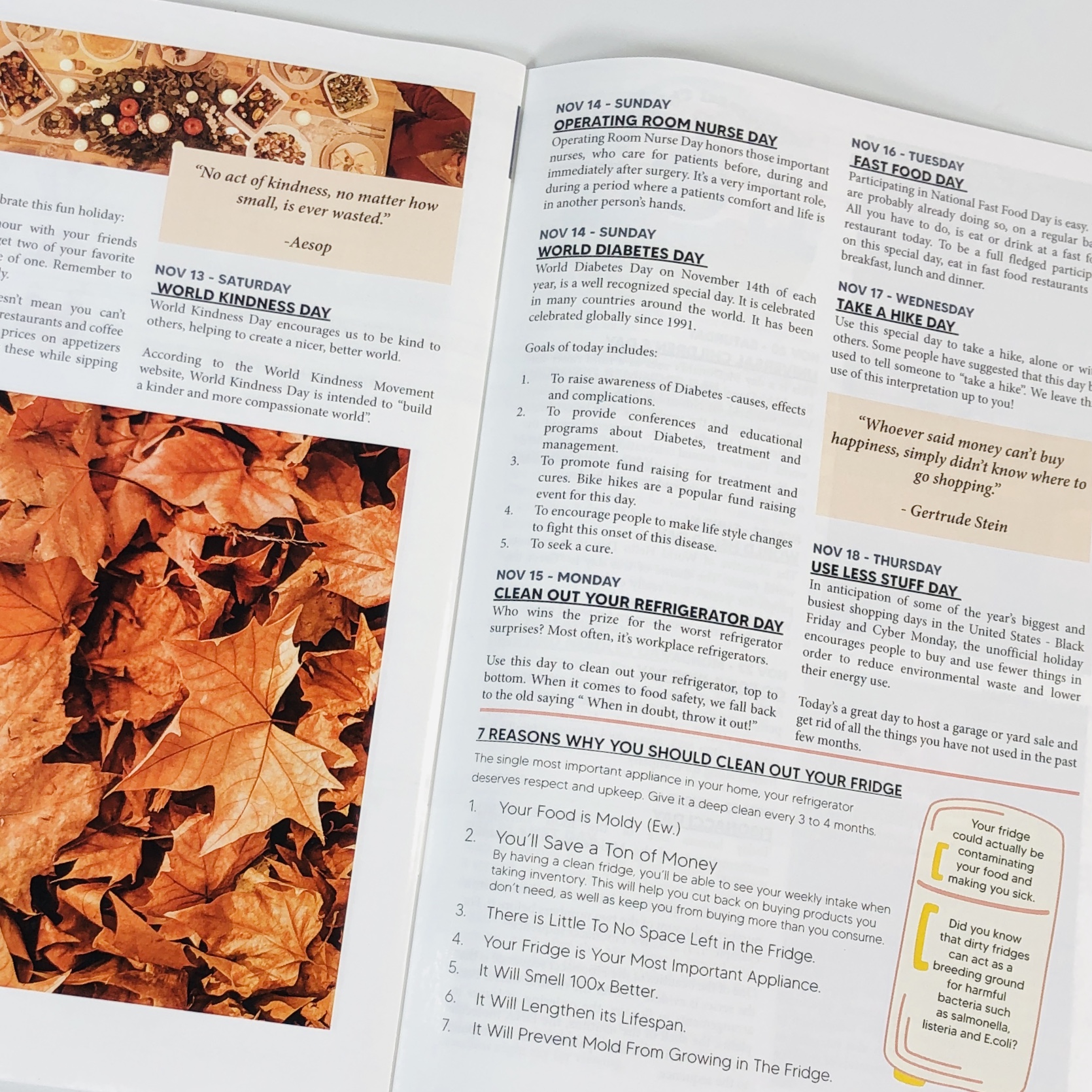 There were also ideas on how to celebrate those dates too! There are 15 pages in all in this booklet.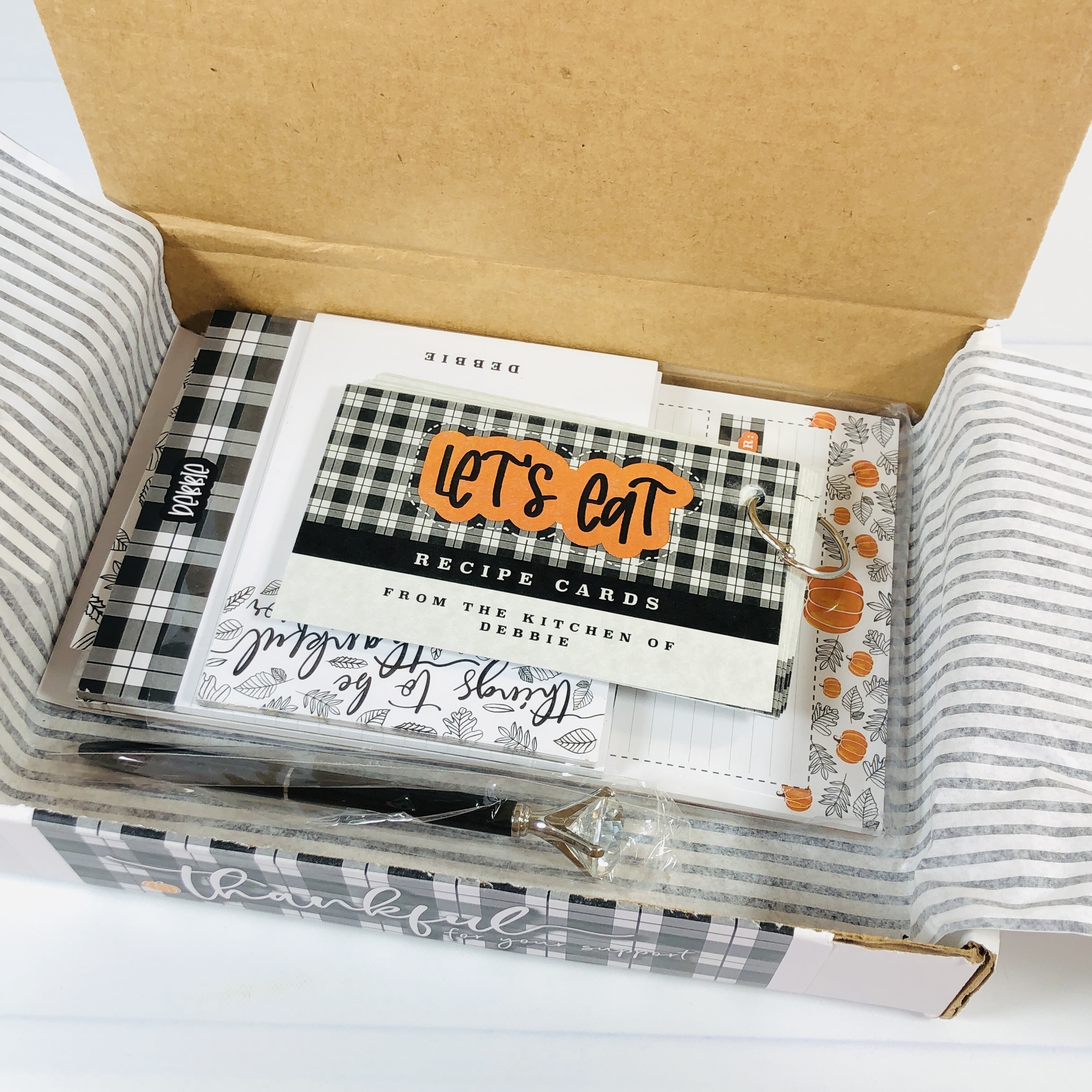 Most items are wrapped in plastic for protection.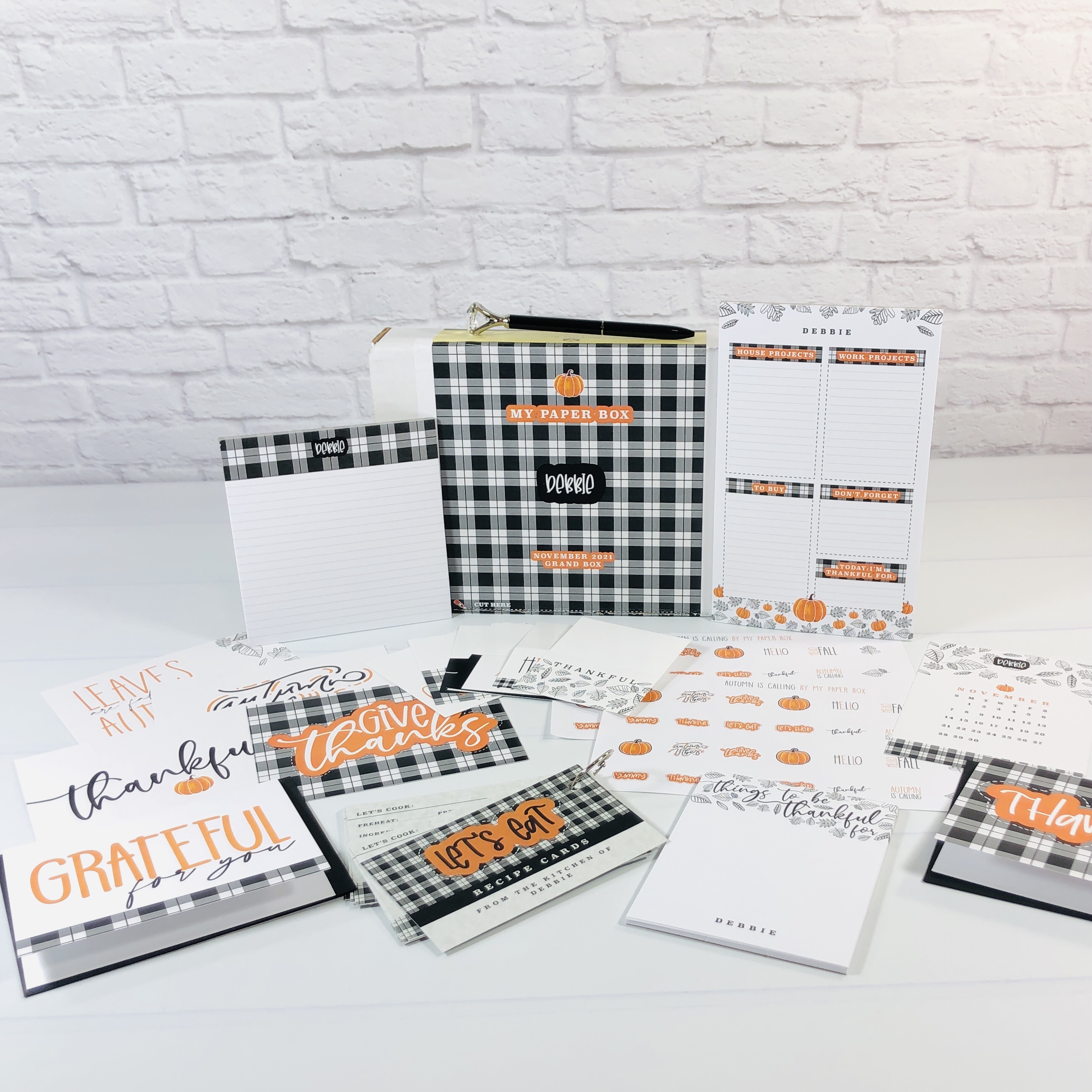 Everything in my box!
Monthly Calendar The month-at-a-glance calendar is double-sided and this side will sit facing me on my desk throughout the whole month. Your first box should come with a holder to be used each month.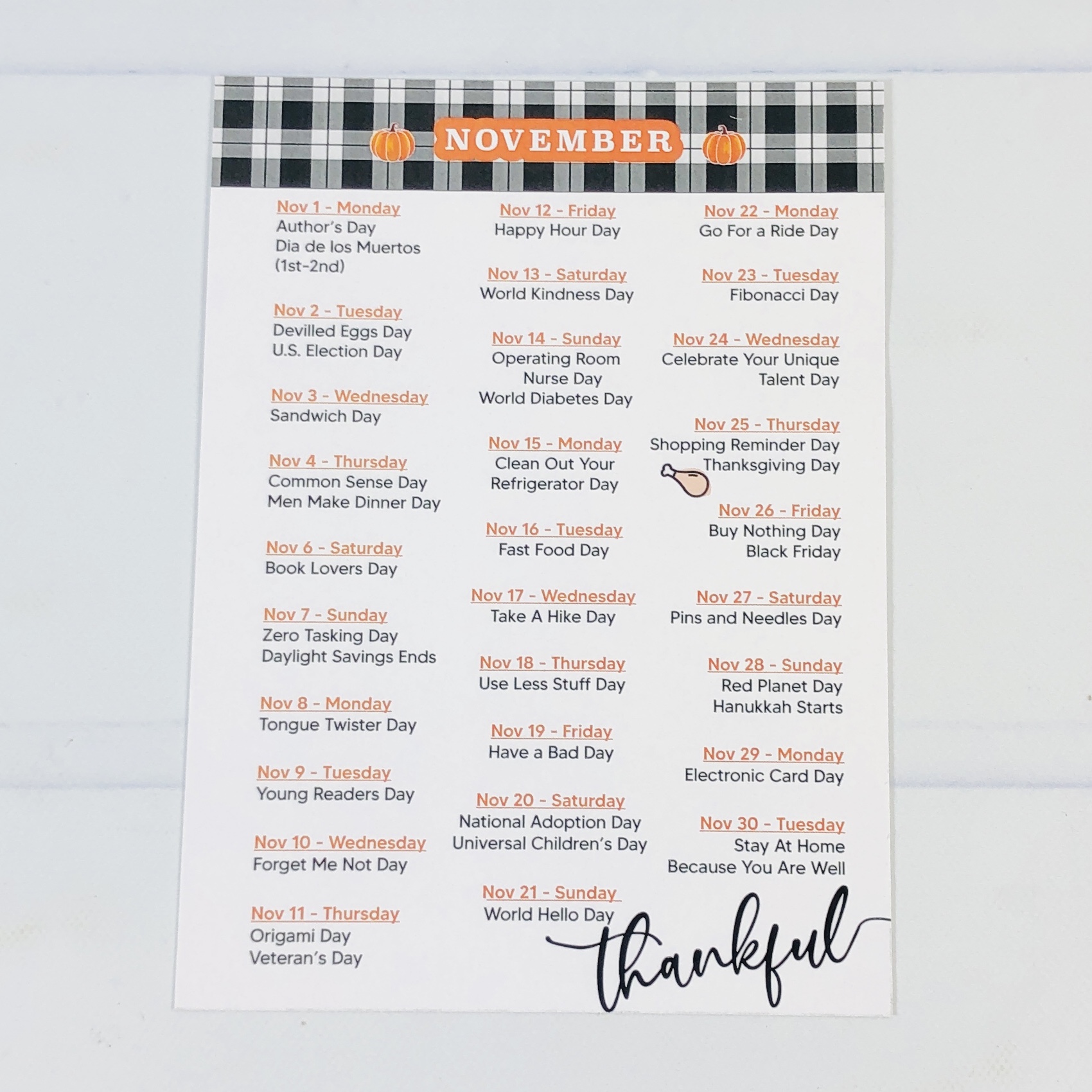 The back of the calendar has all of those remarkable holidays listed for quick reference.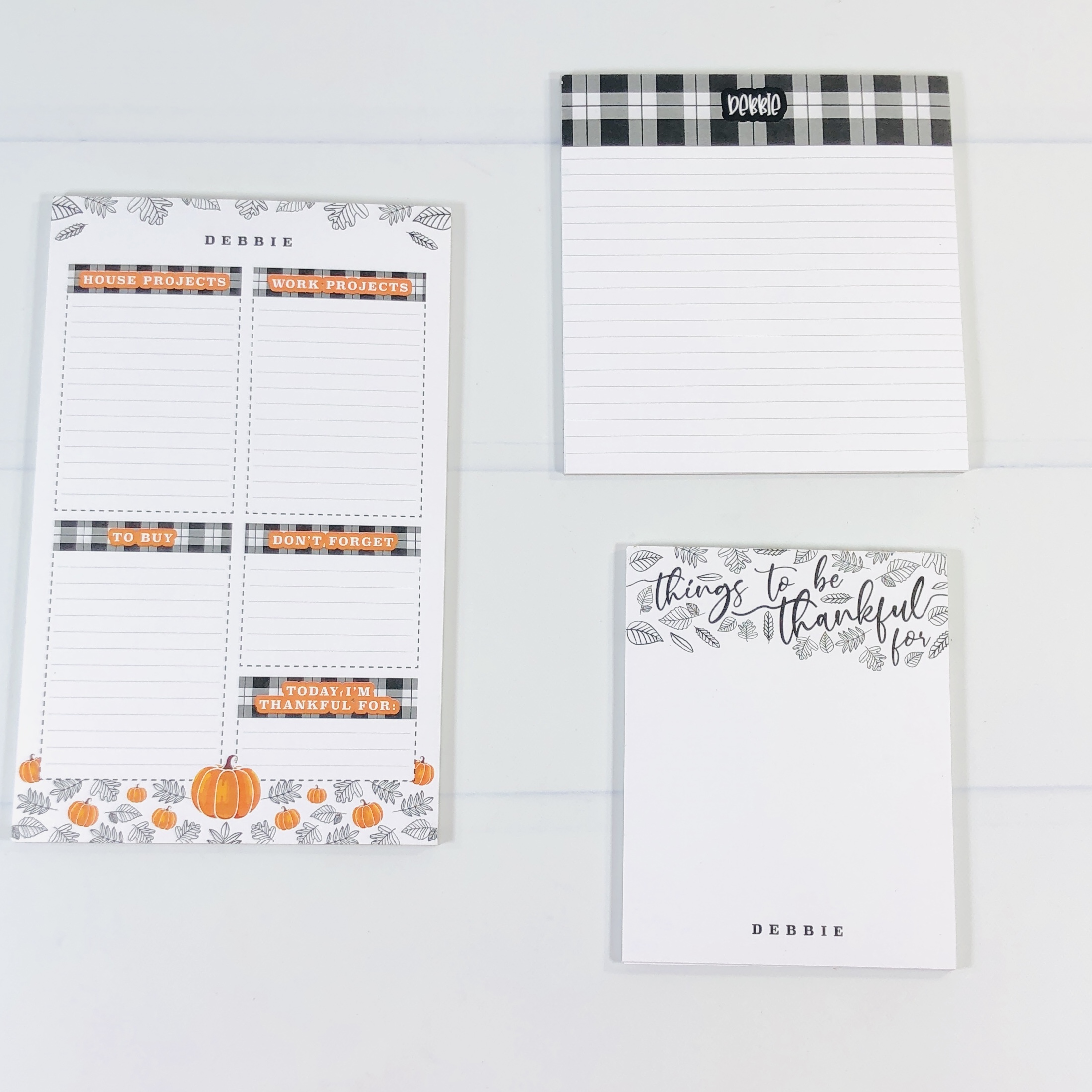 Notepads I received a set of three notepads. I love the notepads from this subscription and it's fun to switch them up every month!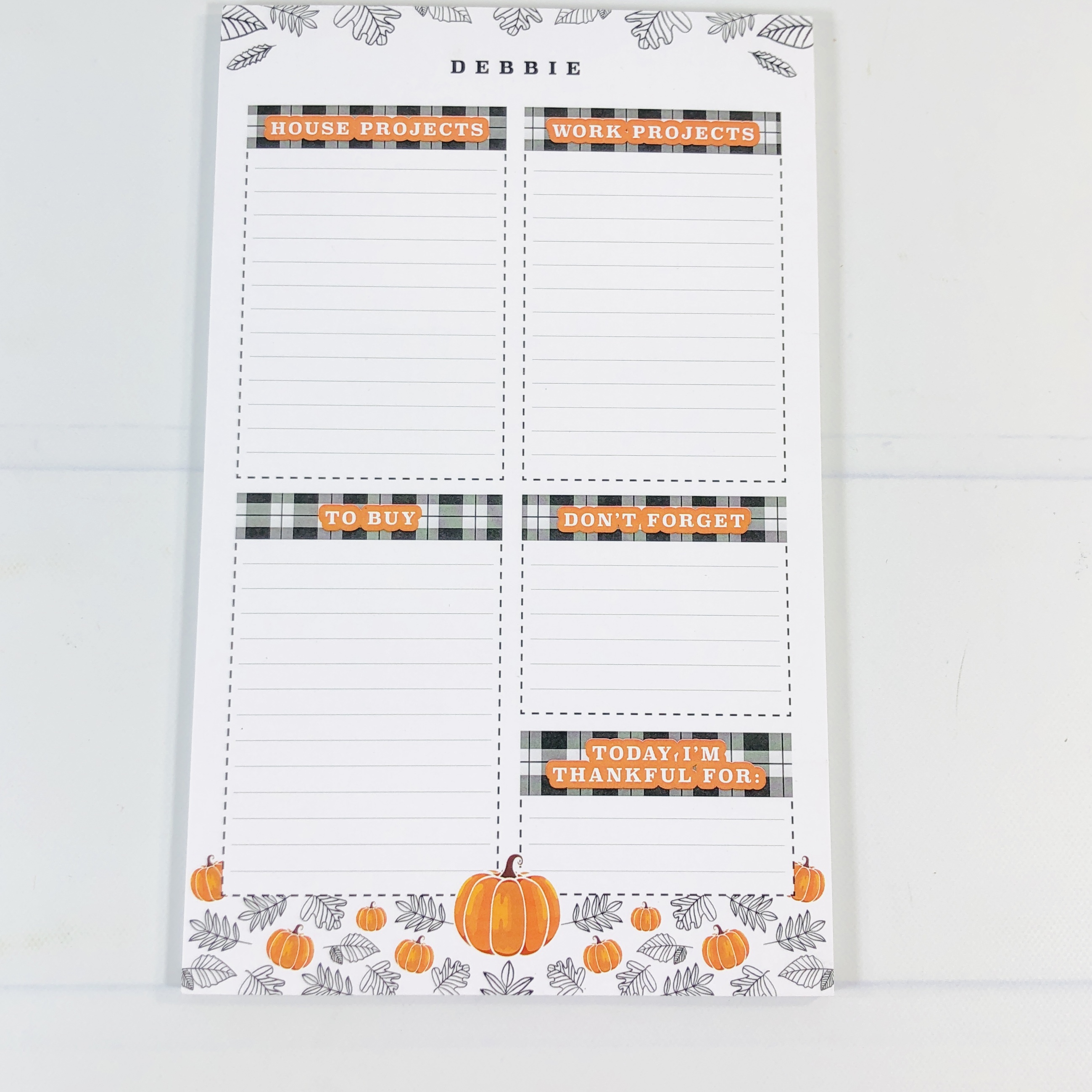 This pad is 8″ x 5″ and has different sections to help me plan out my day, and I adore that it has space to write down what I'm thankful for. There are 25 pages.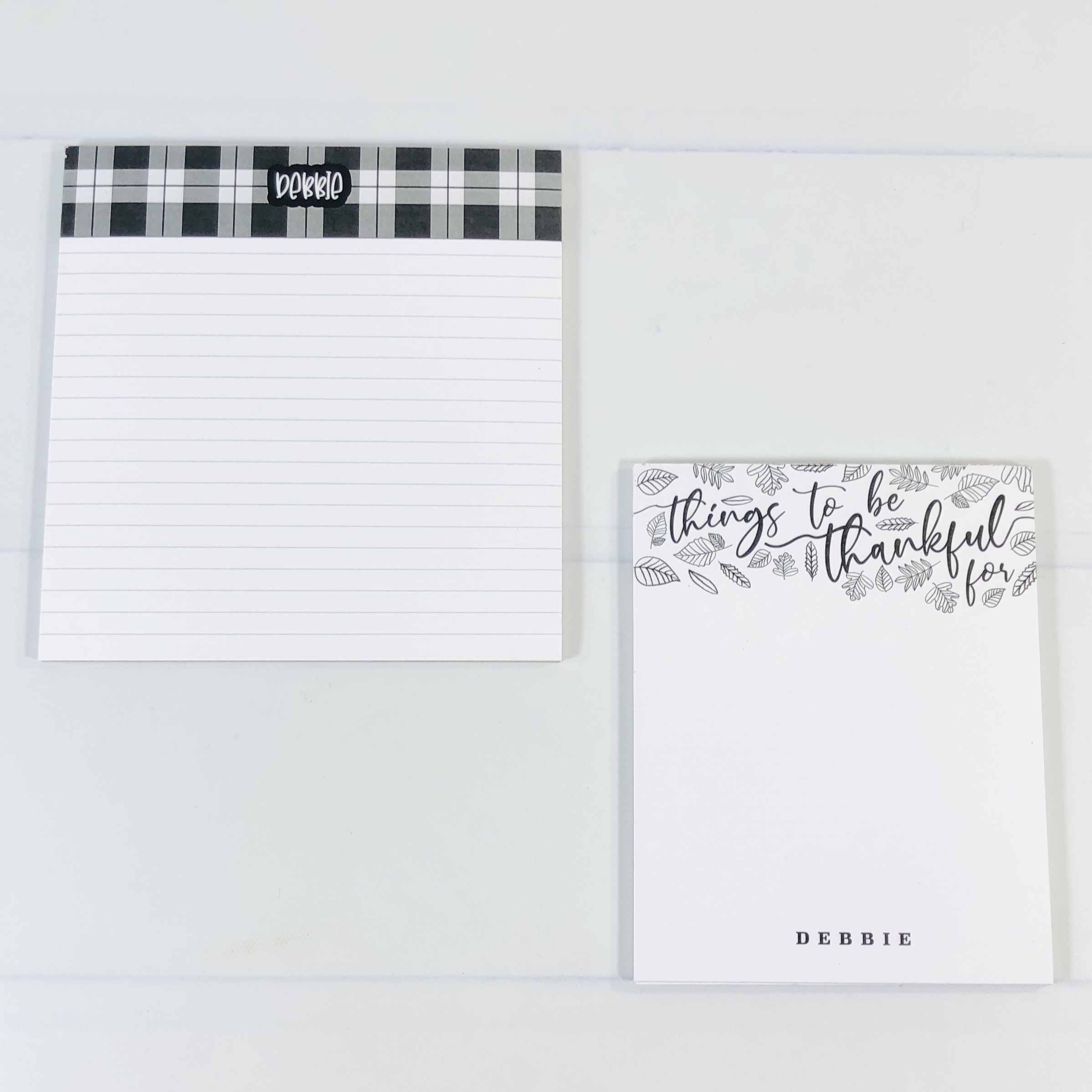 The notepad on the left is 5″ x 5″ and lined and this design works for any time of year. The pad on the right is 5″ x 4″ and can be used to jot down things I'm thankful for, or maybe errands I need to run. I didn't count these but I'm guessing they have around 25 pages each.
Cards I received two cards that are perfect for the season! Each card is about 4″ x 5″ and comes with a black envelope, so I am thinking I should use silver ink on the outside? That might work! Blank on the inside.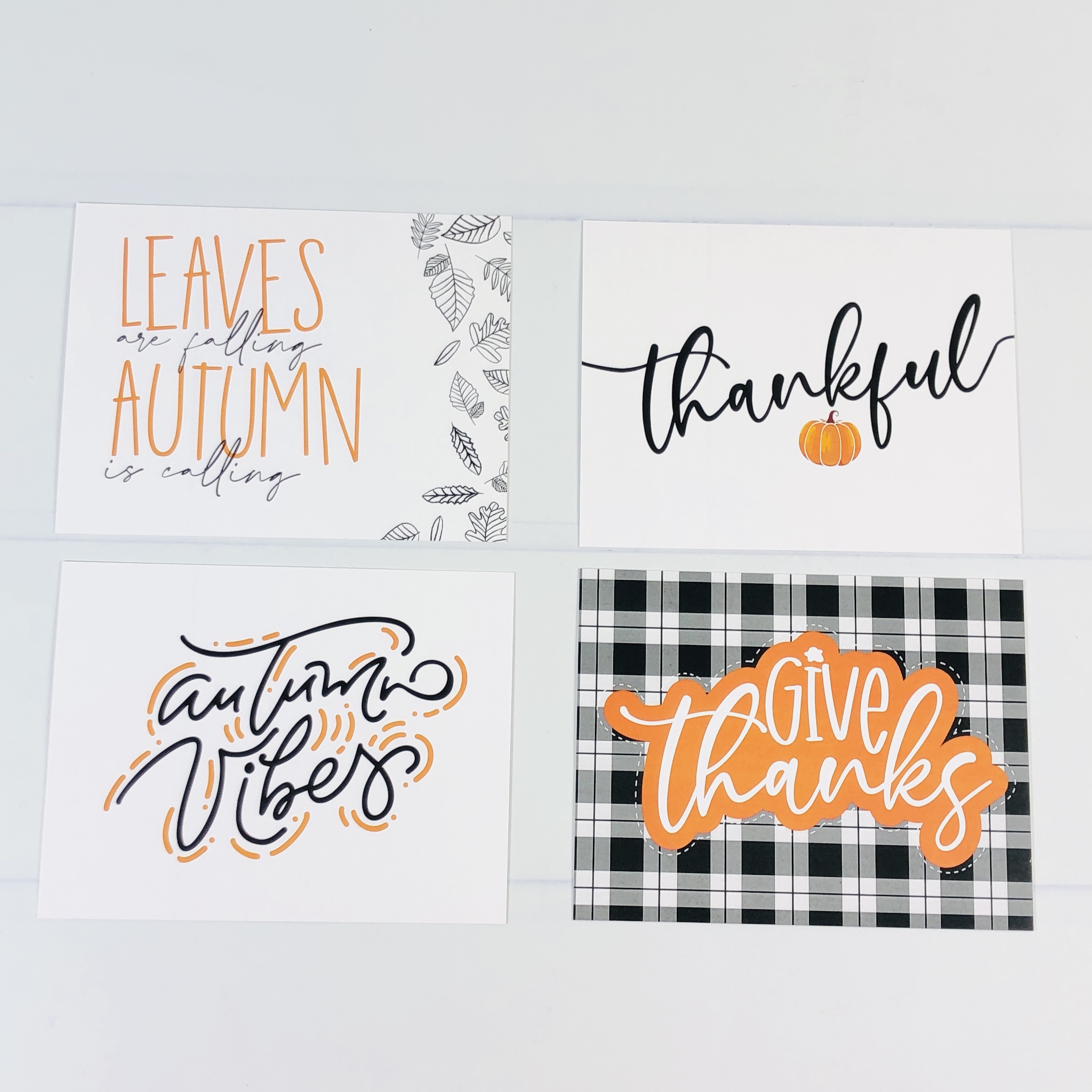 Postcards These postcards are about 4″ x 5″ and are a great way to send a quick thanks or greeting to friend or loved ones this time of year.
The back of each postcard has room for a few lines and there's space for the addresses and stamp.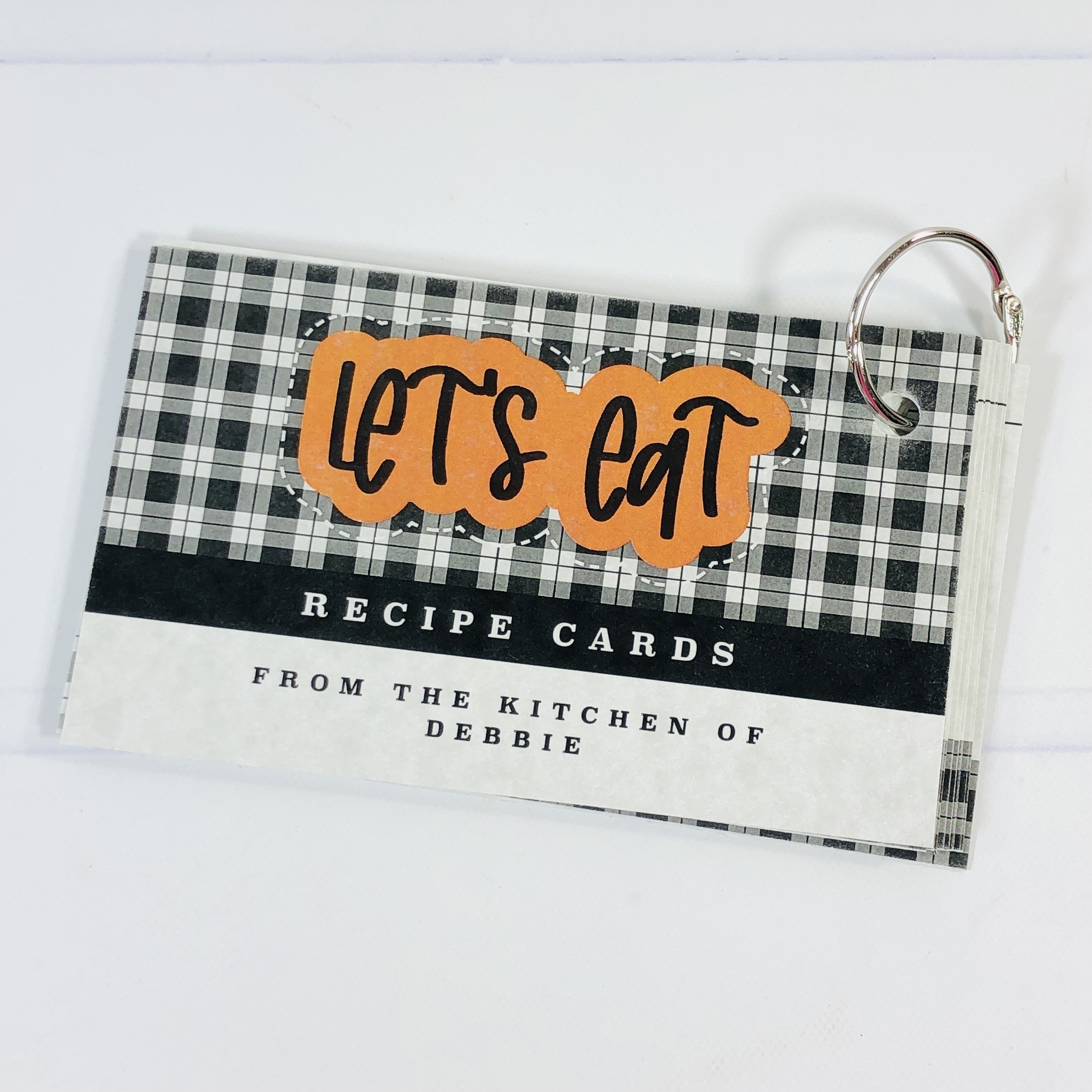 Recipe Cards This item is also something to give to another, preferably with some delicious recipes written on them! There are 15 recipe cards attached to the ring.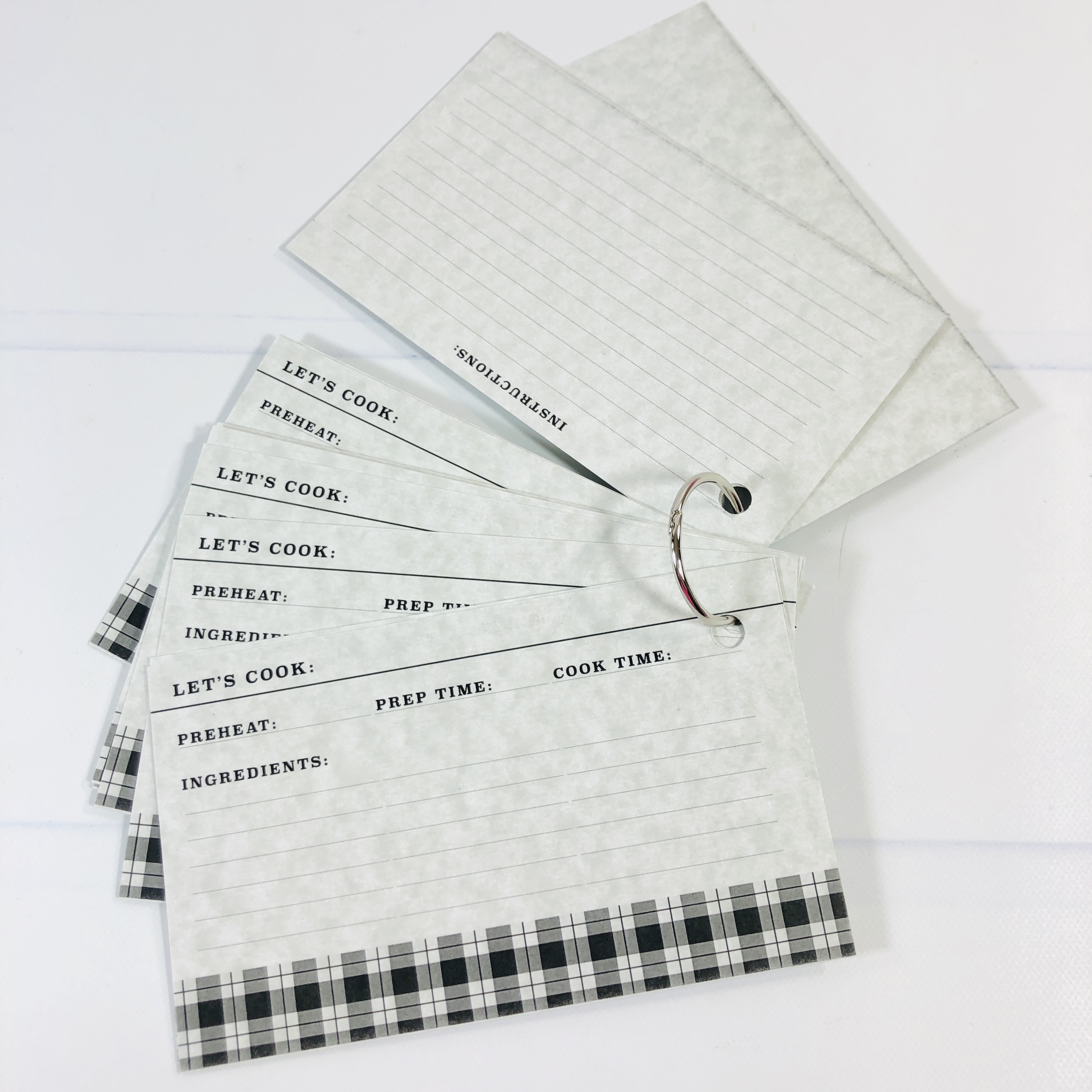 They measure 3″ x 5″ and the front has room for ingredients, oven temperature, and cook time while the back has space for instructions.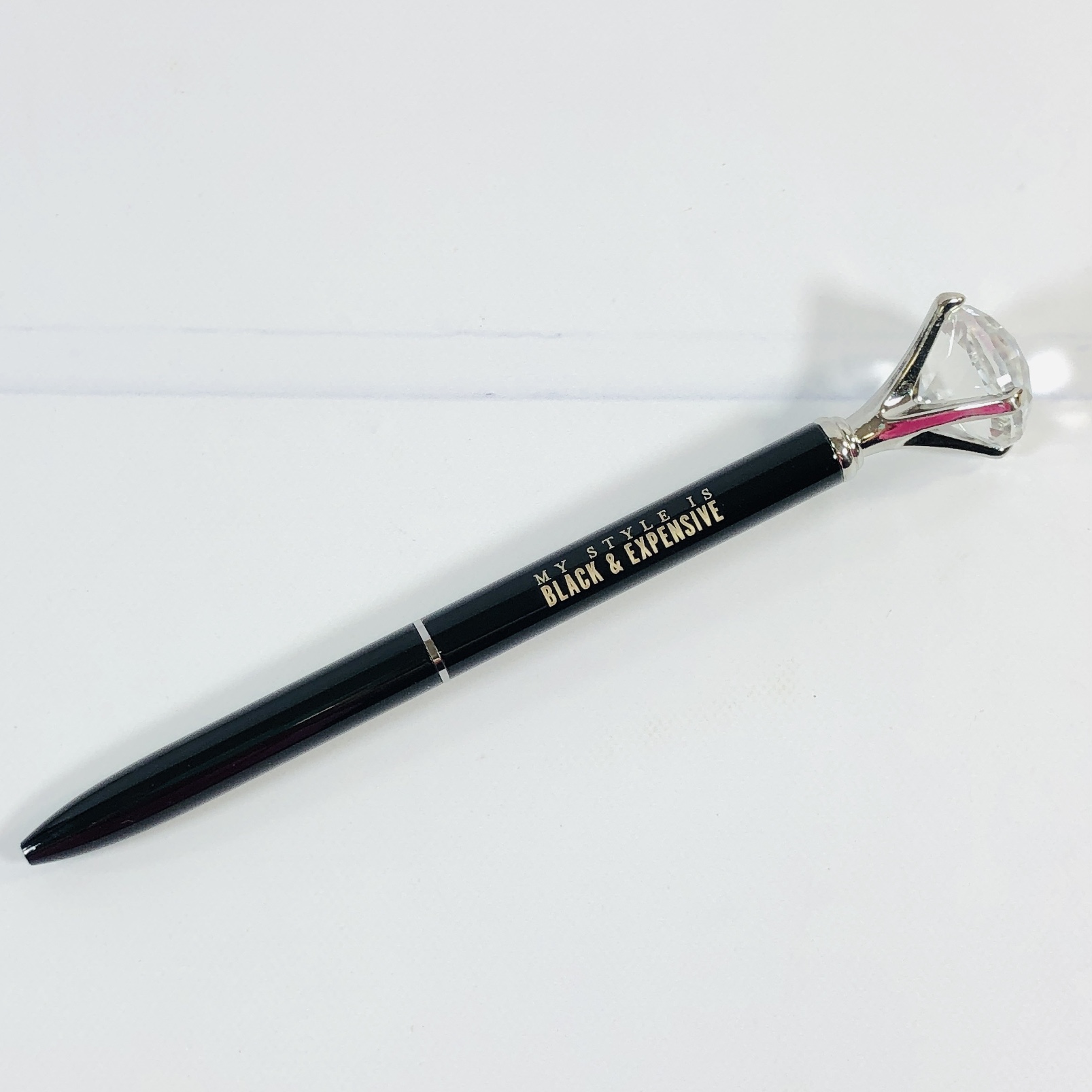 Black & Expensive Pen You can fill out the recipe cards, greeting cards, or any other cards with this pen that has a sentiment that says you like nice things and you like them to be monochromatic.
It has a fancy looking jewel on the end that might be either crystal or glass, I don't think it's plastic. I feel like the queen when using this black ink ballpoint pen, but her majesty's pen is probably topped with an actual diamond.
Stickers I received two sheets of seasonal stickers and let me say, I love stickers!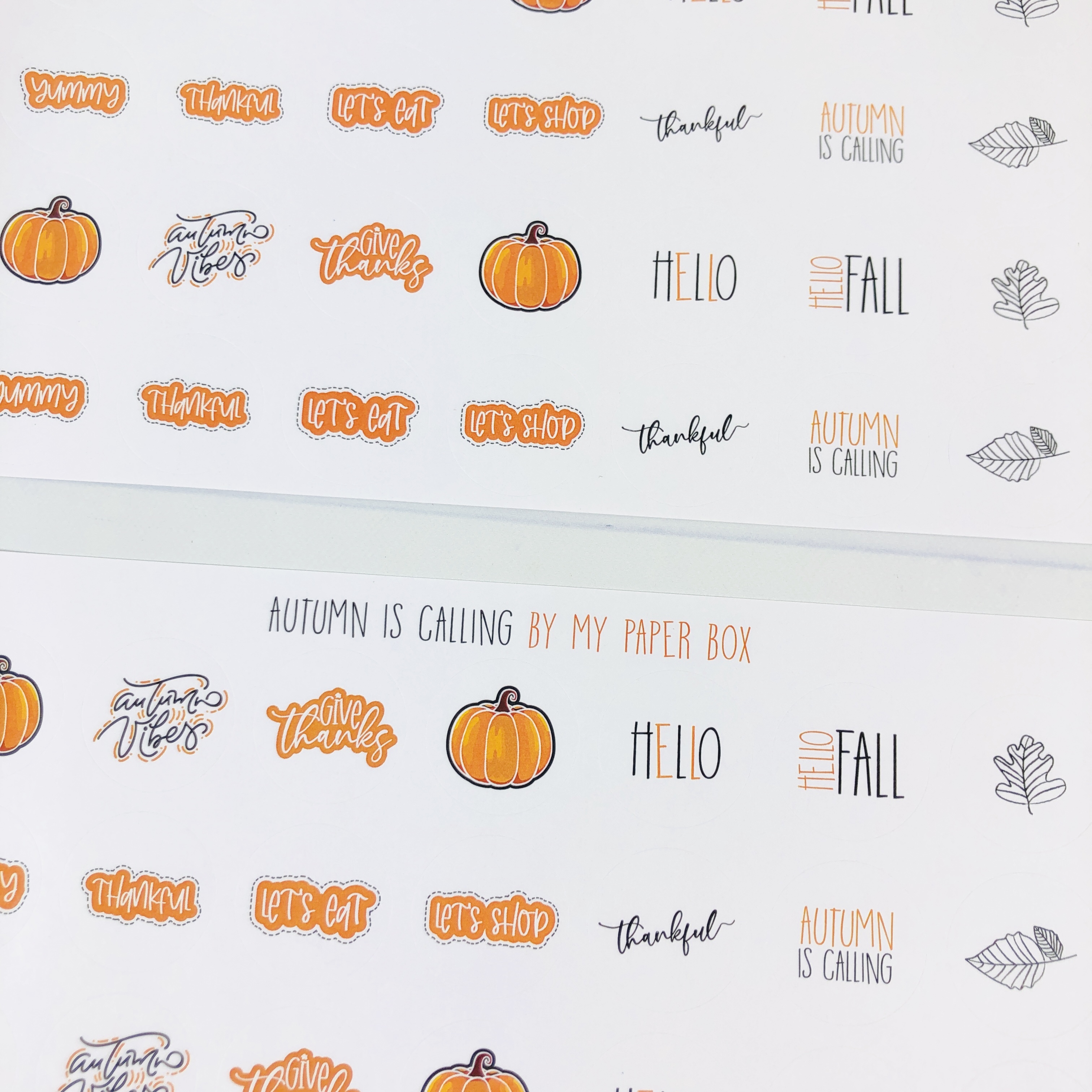 There's 56 stickers in all and I am going to use them in my planner although they can go on cards, envelopes, a calendar, or a journal. Each sticker is circular and about 1″ across.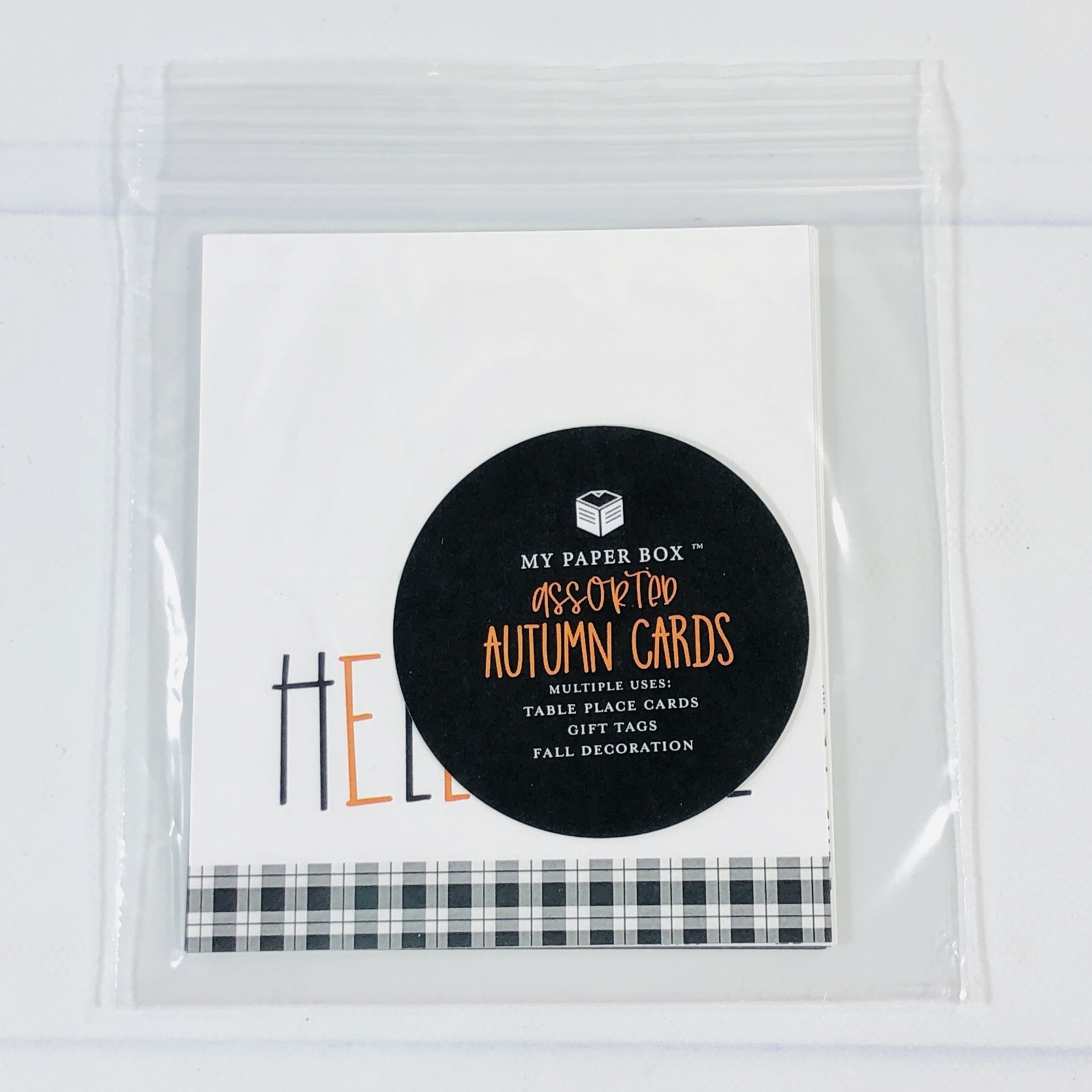 Assorted Autumn Cards The sticker on the front of this pack tells us how we can use these mini cards — as place cards, gift tags, or however you wish.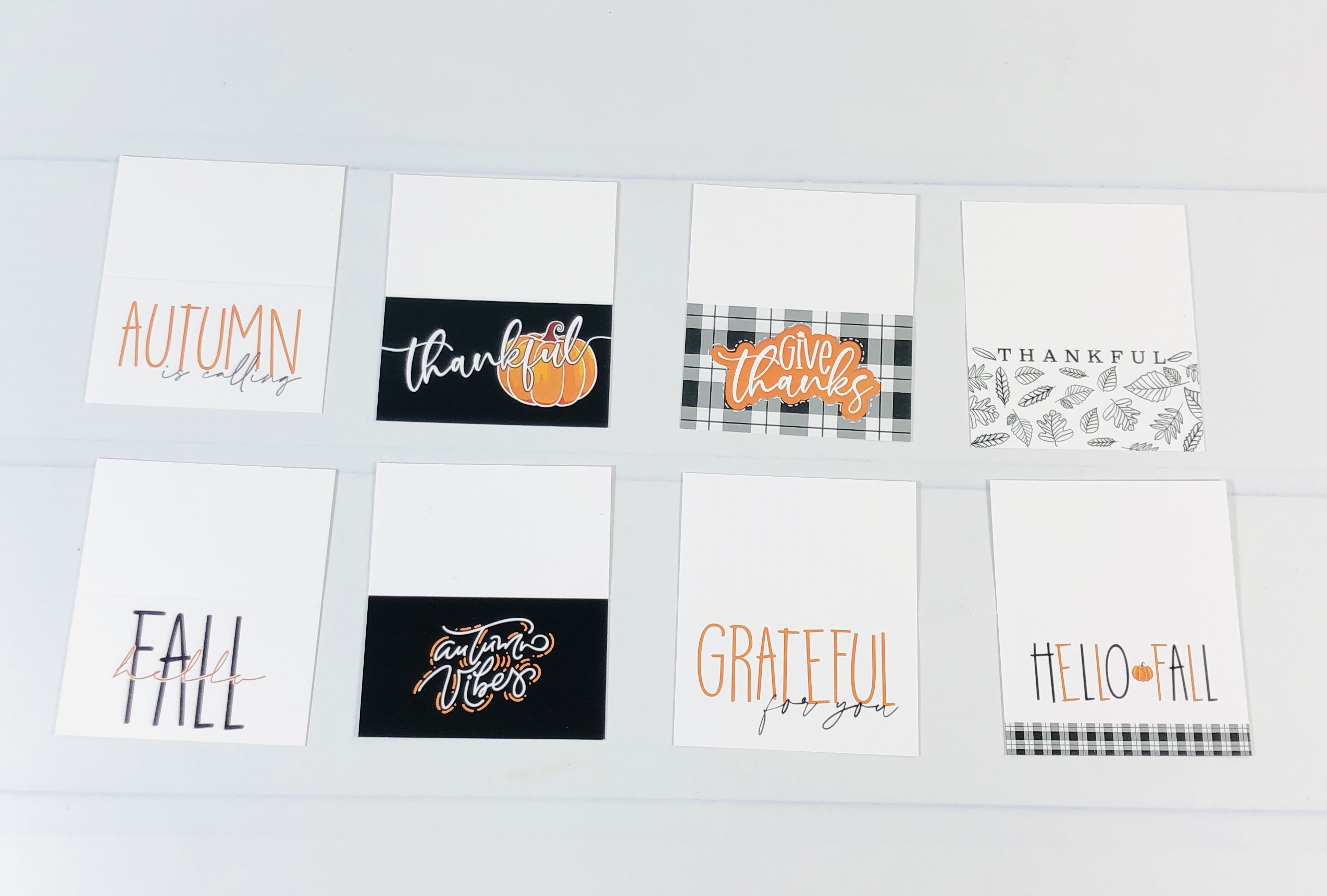 There were 8 cards total and when folded they are about 2″ x 3″.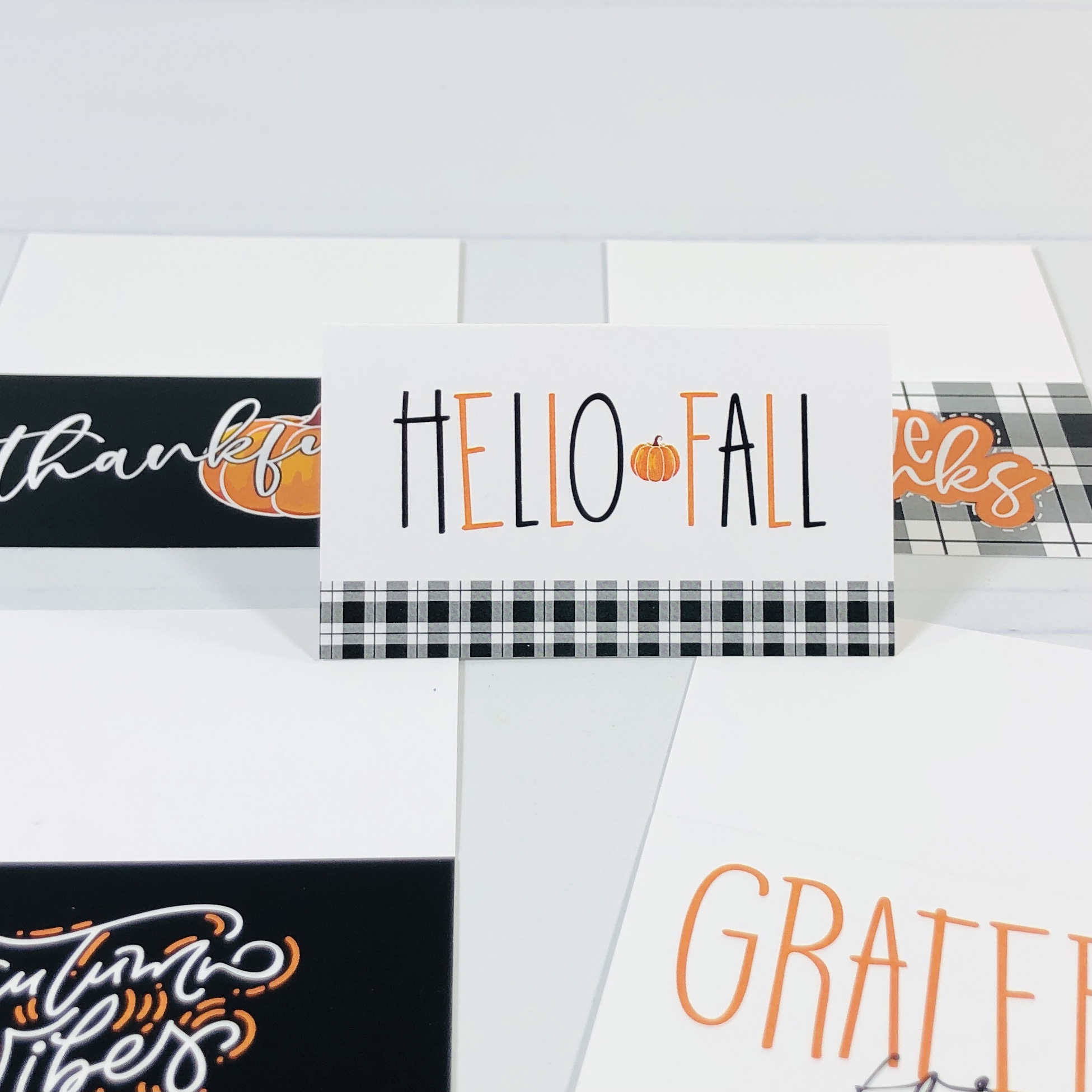 Hello fall!
There's always so much attention to detail to be found in My Paper Box! I don't know how they come up with new themes and products each month and yet they always surprise me with delightful items and adorable prints. My favorite each month are the notepads, I have them all over my house! I am so thankful to have new cards each month, ready to fill out and mail to a friend or loved one without having to dig through my stationery box. There was a fancy pen and lots of other thoughtful items and I can't wait to use them all up!
What do you think of this month's box?