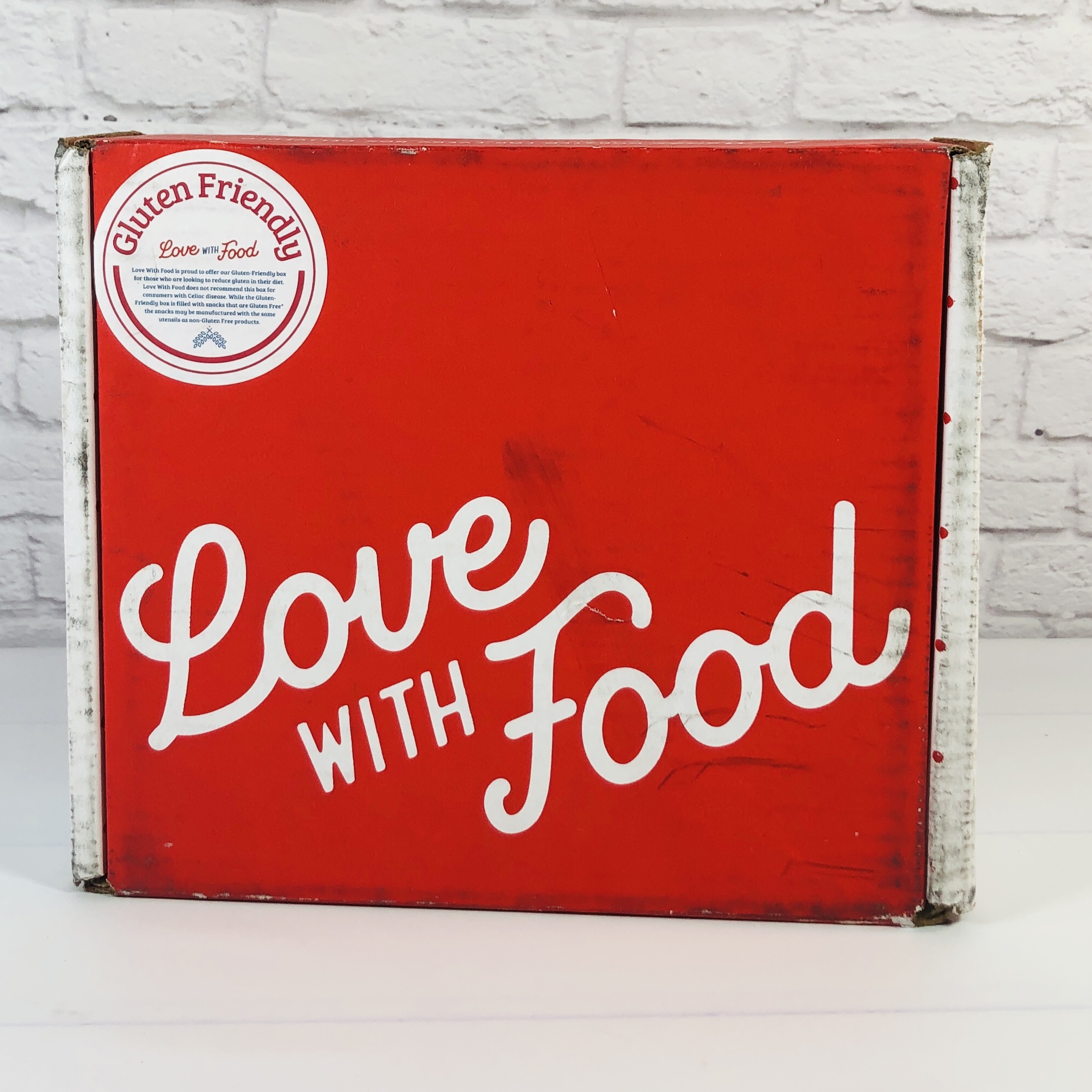 Love with Food Gluten-Friendly Box sends 10+ surprise snacks each month that are for those who are looking to eat snacks without gluten. I am wanting to cut back on white flour consumption so I thought I would give this box a try to see what it's about. This plan is $24.99 a month with free shipping to the U.S., and $3.99 for shipping elsewhere. The price drops with longer subscriptions. Please note that this box isn't meant for those who have celiac disease. Love With Food promises tasty and unique gluten-friendly snacks with no artificial flavoring, coloring, or msg, no trans fats and hydrogenated oils, and no high fructose corn syrup.

DEAL: Save 40% off your first Love With Food Box:
Or, save 25% off your first Gluten-Friendly Box: use this link to subscribe!
Packed to the top! You can find some of the items sampled each month on the Love With Food website. For every box sent to subscribers, Love With Food donates a meal to families in need. Don't forget to review your snacks so you can earn points for even more snacks!
As noted, this box isn't for those who suffer from celiac disease: "Love With Food is proud to offer our Gluten-Friendly box for those who are looking to reduce gluten in their diet. Love With Food does not recommend this box for consumers with Celiac disease. While the Gluten-Friendly box is filled with snacks that are Gluten Free, the snacks may be manufactured with the same utensils as non-Gluten Free products."
Everything in my box!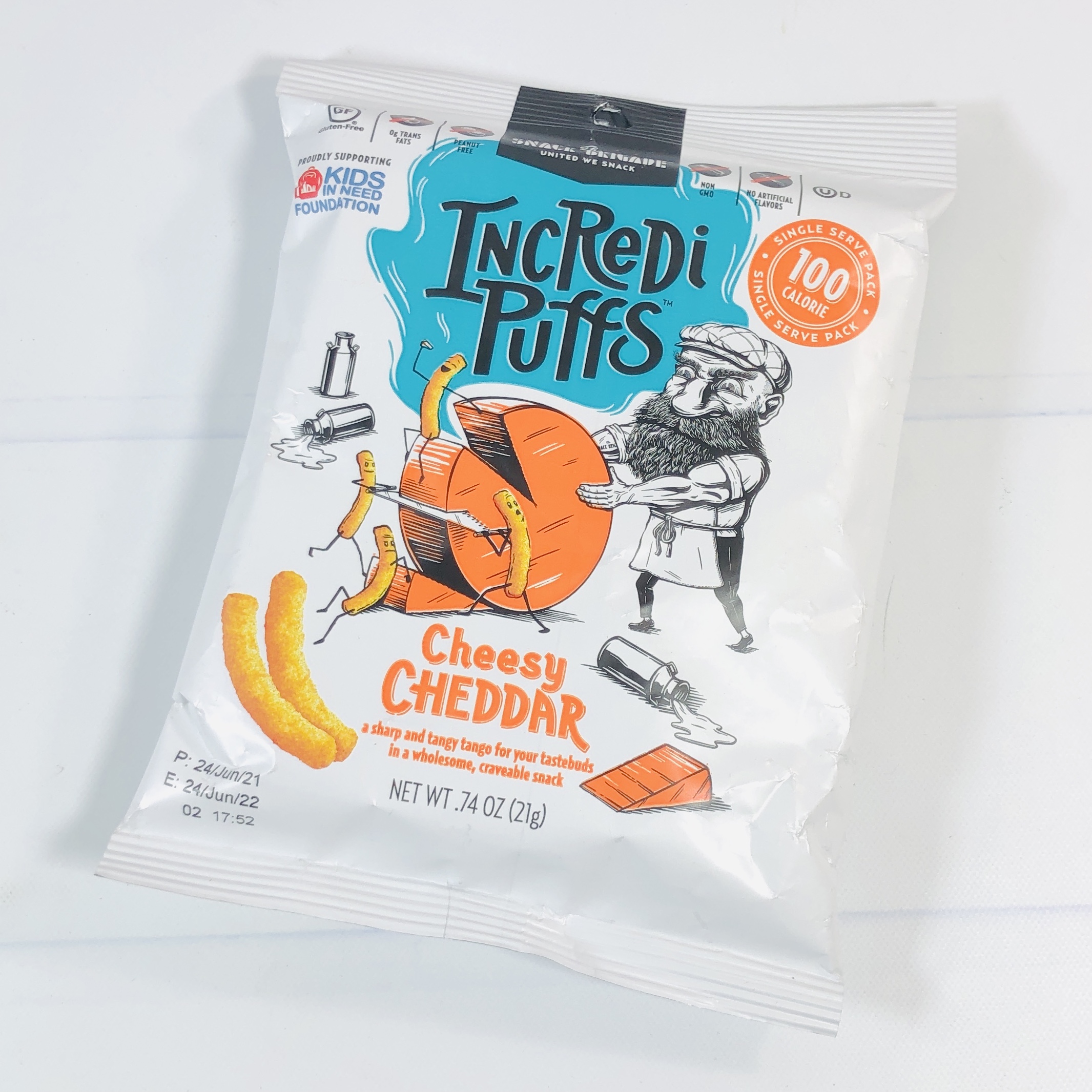 Incredi Puffs Cheesy Cheddar I couldn't find this flavor available and when I went to the web address shown on the bag it took me to somewhere else that had far fewer choices and a different name, so perhaps they have been bought out? This was a very good corn puff snack and I like that it isn't made with artificial orange coloring, no dyed fingers when I finished the bag.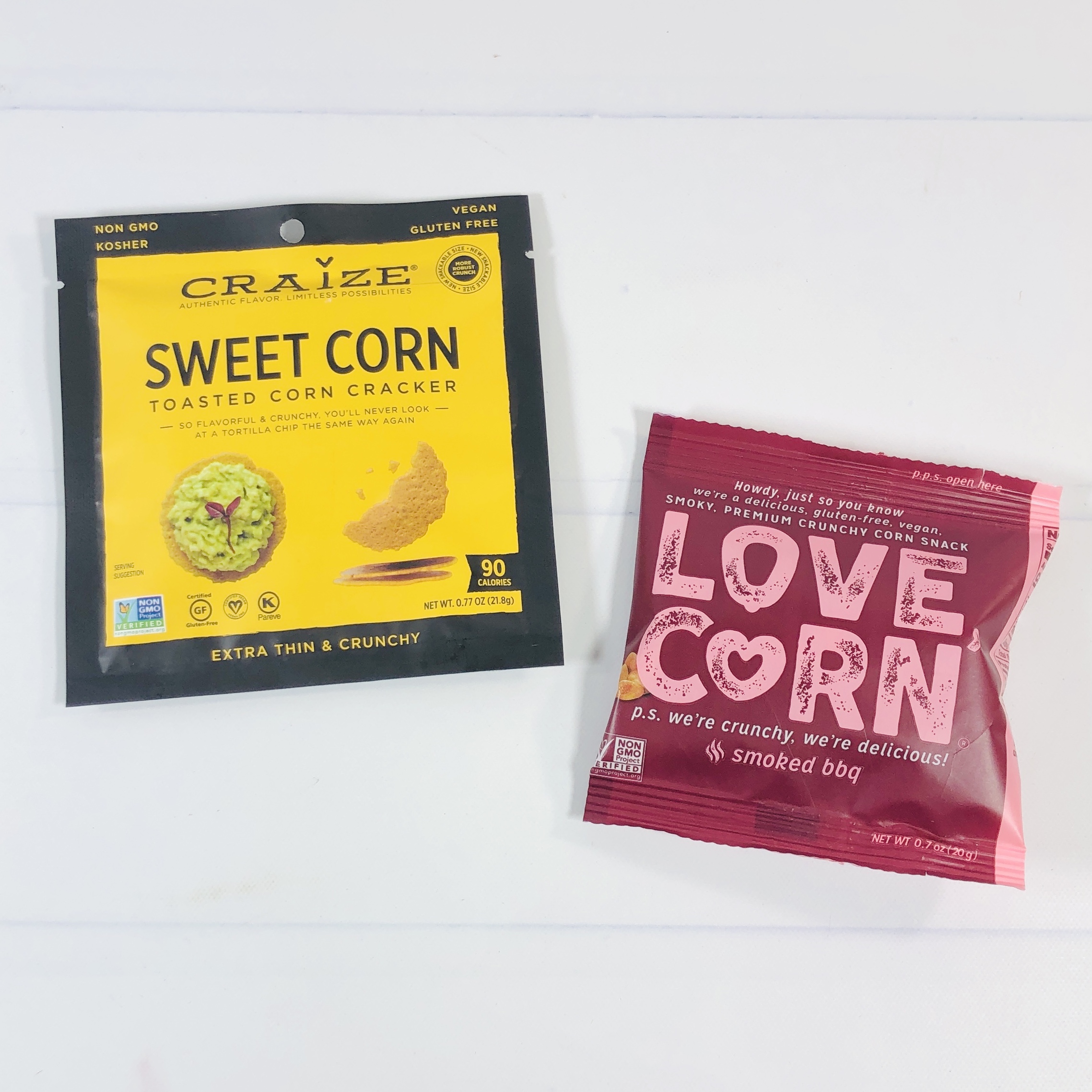 Craize Sweet Corn Toasted Corn Cracker ($2.32) are thin, crisp crackers that come in a variety of flavors. This one was simple and sweet, and the texture and taste remind me of a fortune cookie, except made with corn instead of whatever fortune cookies are made of. I don't think I would pair with cheese or salsa, it seems too sweet for that, so I ate them plain.
Love Corn Smoked BBQ ($0.78) Corn nuts are a classic snack and these have an additional pop of flavor from a smoky BBQ coating. The corn is non-GMO.
Here's a couple of the Craize corn chip crackers.
Bakery On Main Sprouted Blueberry Flax I've lost count on how many of these cereal packs I have received, I think they come in every Love With Food box nowadays. It is granola plus some dried blueberry pieces and can be eaten as cereal or in a yogurt parfait. If you have any other ideas on how to eat them please send them my way.
The GFB Gluten Free Bites Dark Chocolate Coconut Protein bites can be rather dense in texture but these aren't too bad, and they are very sweet. They have a base of pea and brown rice protein plus dates and chocolate and are rolled in coconut.
Emmy's Organics Vanilla Bean Organic Coconut Cookie ($0.83) I'm not sure if this is a cookie like the name proclaims or a candy, it's so sweet and yummy. It has coconut and ground almonds and is sort of like a macaroon, but not as sticky. It also kind of reminds me of a red, white, and green Mexican candy too, but again, not as sticky and luckily without all of that dye.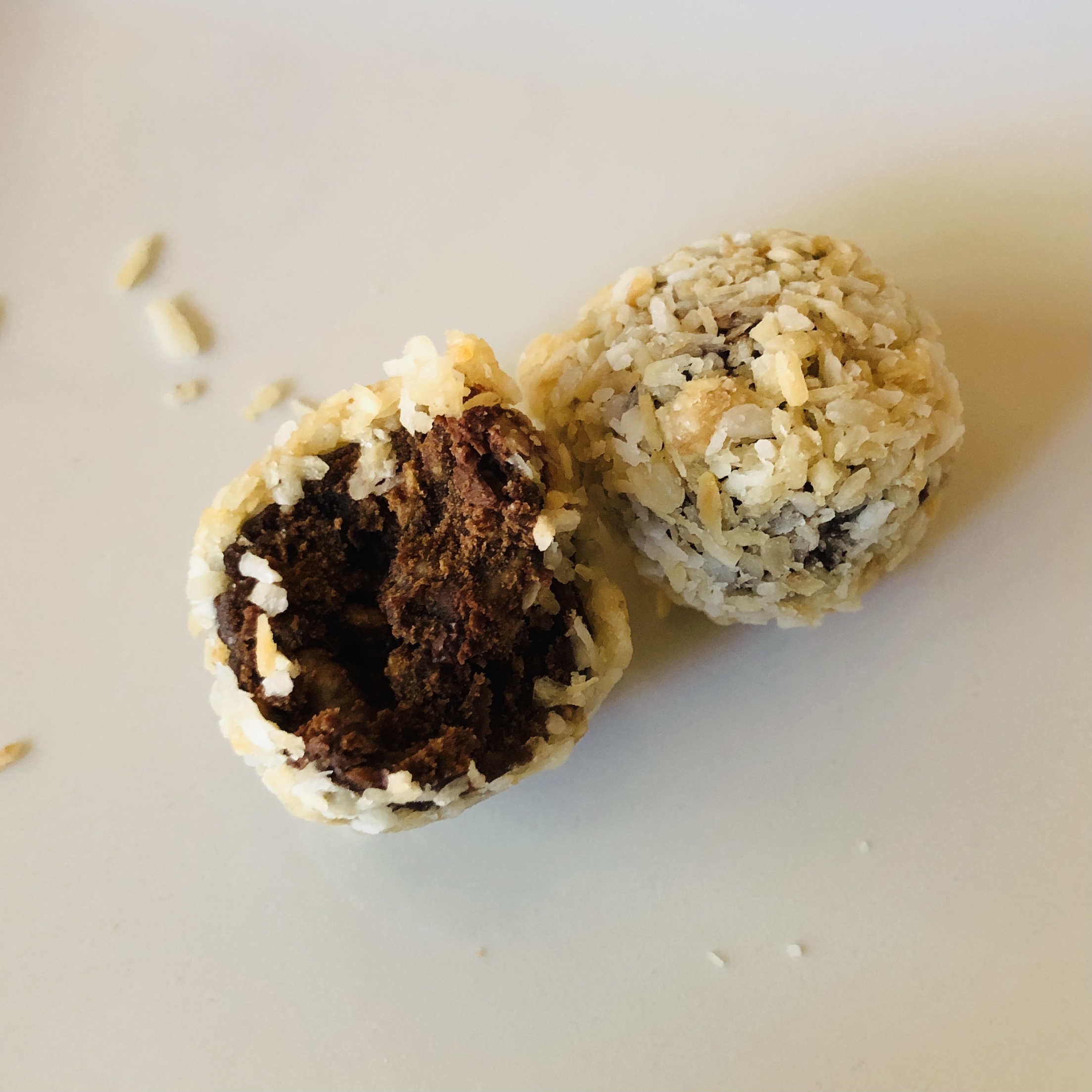 Here's the GFB in Dark Chocolate Coconut.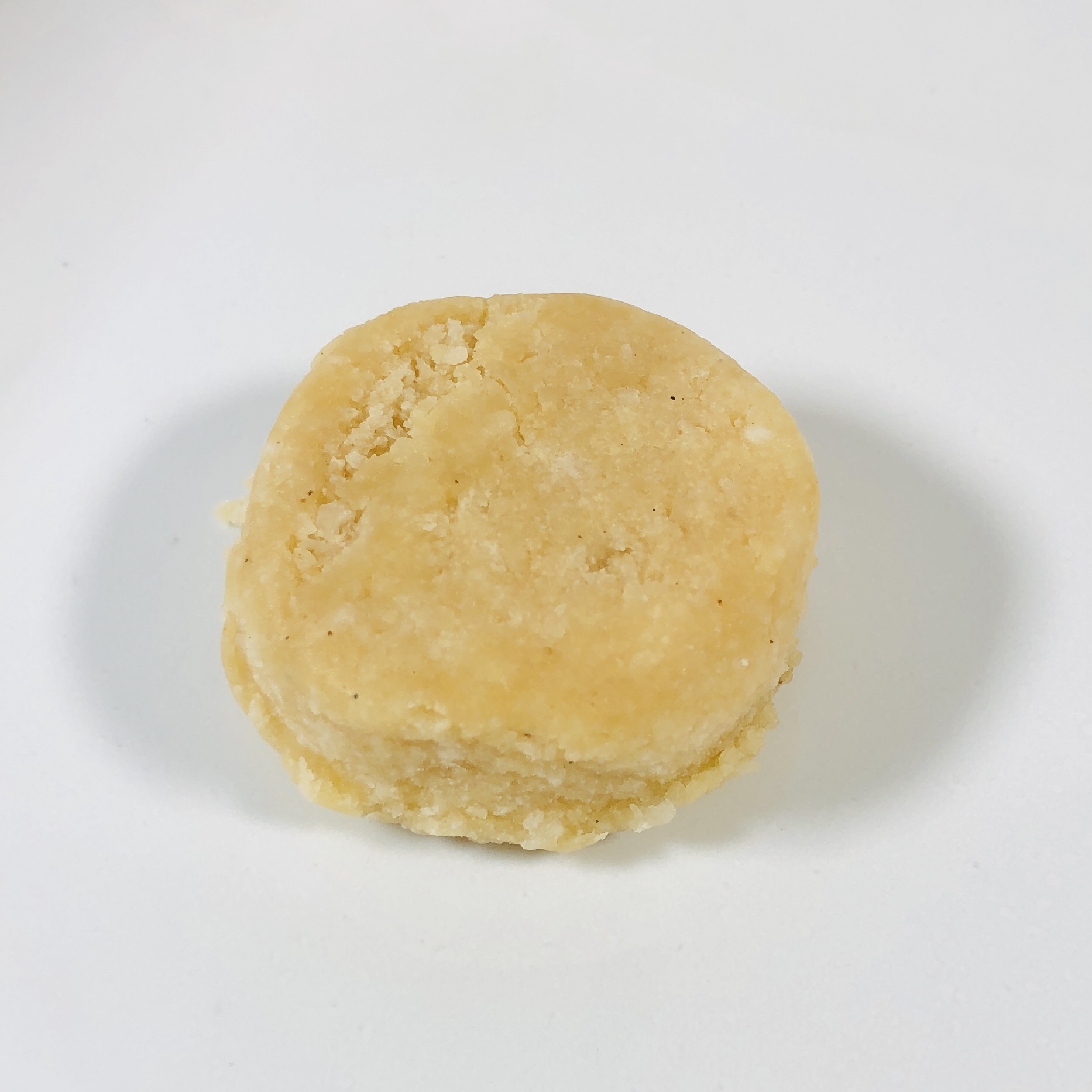 Here's the coconut "cookie" which is also candy-ish.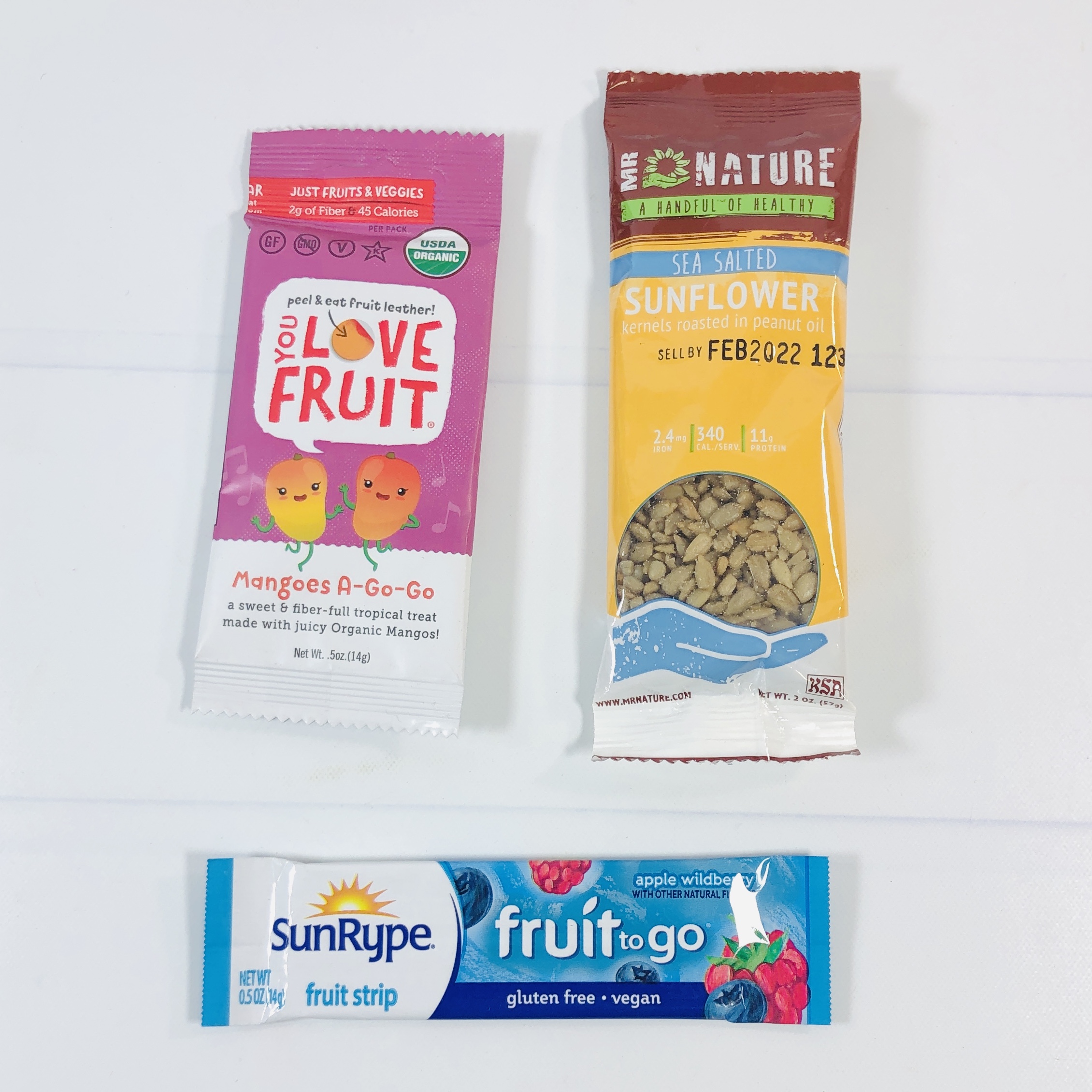 You Love Fruit Mangoes A-Go-Go is made of just three ingredients — mango puree, inulin, and pectin. They taste fruity and are a natural alternative to gummy fruit snacks.
Mr. Nature Sea Salted Sunflower ($0.54) are a classic snack, just roasted, salted sunflower seeds! I like the suggestion to sprinkle on top of a salad, I used to go to a salad bar and do exactly that but for some reason I never think to do that at home!
Sun Rype Fruit to Go ($0.62) is another alternative to sugary gummy candies, and they don't have artificial colors either. Apple puree is the first ingredient and they are soft and chewy.
Perfect Granola Cherry Vanilla Walnut ($1.40) I get this bar often, there's only so many ways to say they are moist and chewy bars that are sweet and with a berry flavor plus oats, nuts, and seeds. They can be eaten for breakfast or as an afternoon treat.
Jana Banana with Coconut ($1.32) is a moist, chewy bar with a base of sun ripe bananas, a hint of lime juice, and sprinkle of natural coconut, that's it! They are super tasty and are a good source of vitamin C and potassium. I'm not a fan of fake banana flavor but I am happy to report that these taste natural, like banana baby food.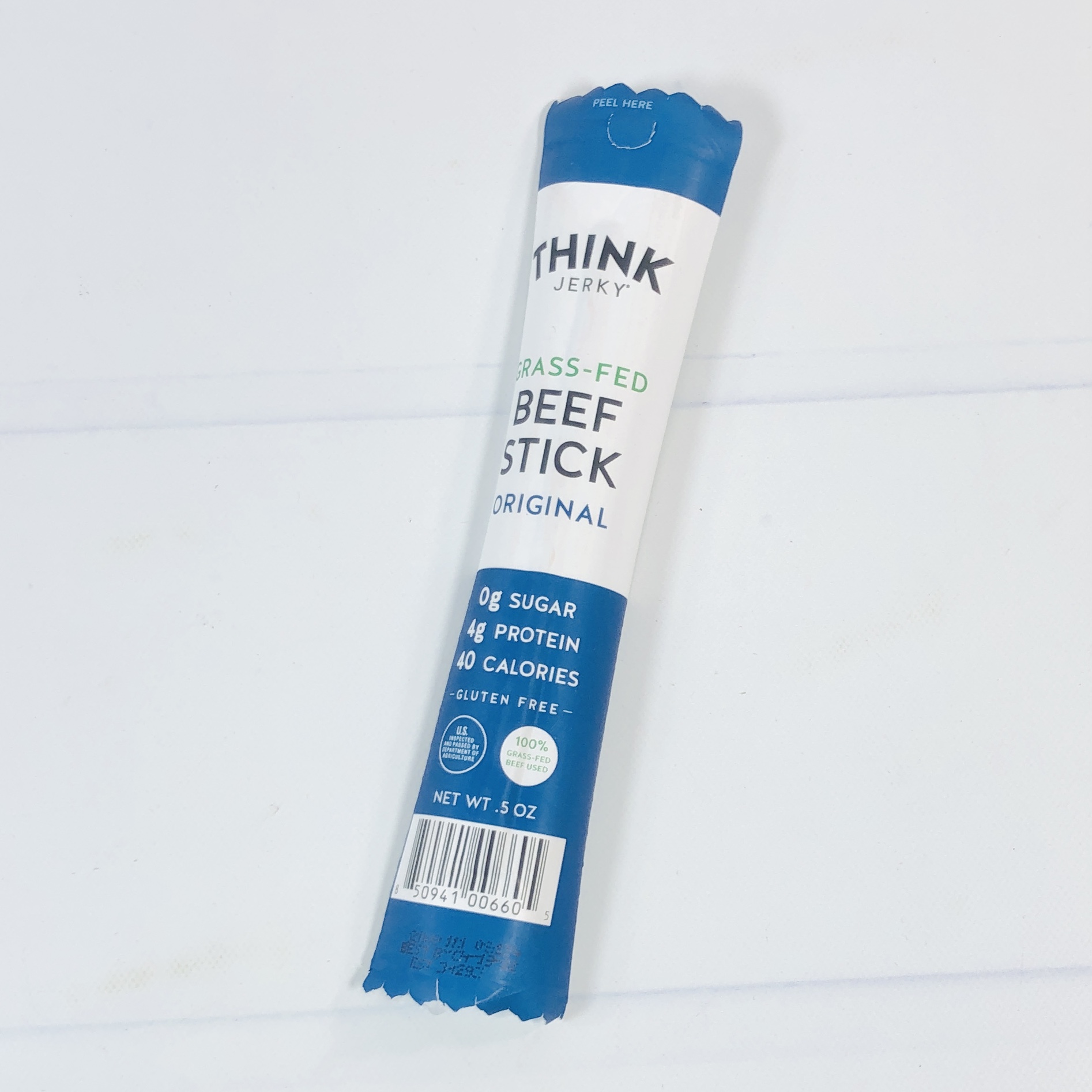 Think Jerky Grass-Fed Beef Stick Original ($1.25) I used to think all meat sticks were the same but I must say this one is drier than other brands I have tried. It has that classic peppery bite but as always that collagen casing really trips me up, so I end up discarding that part in the trash afterwards.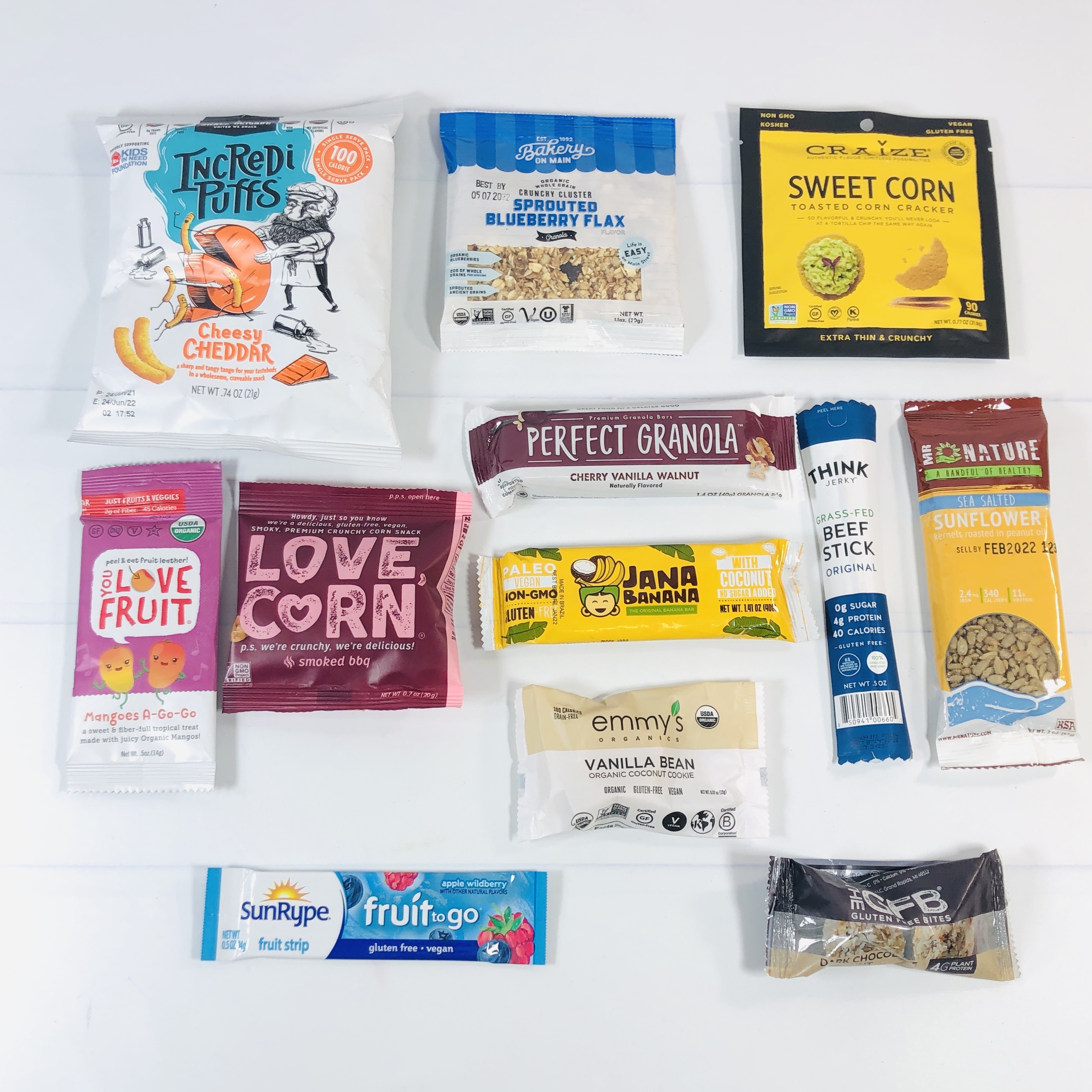 Once again I was happy with the snacks in my Love With Food Gluten-Friendly box! I received some past favorites as well as new snacks to try and they were all yummy and perfect for packing into my bag for snacks on the go. The Incredi Puffs were so good and so were the GFB bites and vanilla cookie/candy. I like trying a variety of snacks and I'm trying to cut down on white flour at the moment as a healthy-ish personal choice but of course if you have celiac, know that the snacks may not come from gluten-free facilities.
What's your favorite snack from the Love With Food Gluten-Friendly Box this month?
Visit Love with Food Gluten-Friendly Box to subscribe or find out more!